Aug. 26, 22: Routine, Studying/Prepping, ZombieRun, Pizza Trivia, TV, and Games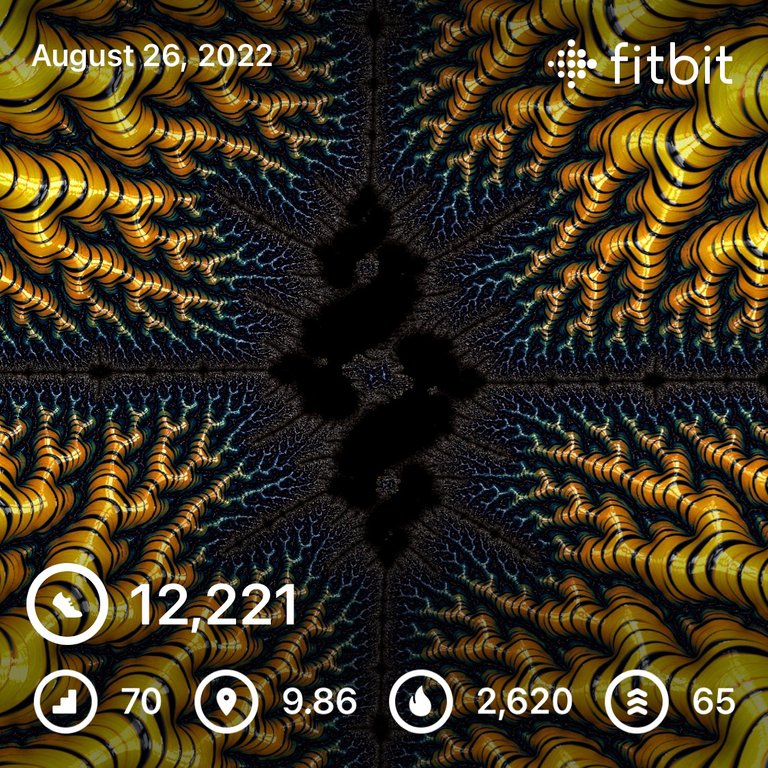 [Actually been trying to get this post done while I went for my walk this morning…got most of it done, but running out of time.]
Went to bed pretty late last night, nearly ten (a late Red Bull explains that) but not too bad on the night. FitBit didn't count it as a full eight, but I didn't drag too badly, so I'm calling it close enough.
Can't really recall much of anything particularly interesting happening during the morning routine. Cryptos still looking bearish, but only down by a couple of percent, not quite sure why I pay so close attention to it, it's not like I'm trading. I guess it makes sense at least for BAL and MATIC since I'm looking for an opportunity to get out.
Otherwise, just the normal curation, token shifting, check on Solairitas, play some WombPlay, and then got my post done and published for the day. Once the morning routine was done, I should have gotten on the laptop and gotten stuff typed up, but once again I procrastinated…they say that's a sign of genius right? That's my story and I'm sticking to it. 😛
I did sit down, though, and work out the calendar for Algebra. So, there is still quite a bit of work to do, but I have both classes planned out on paper now, so it's just a matter of getting it all into the computer.
Grabbed my usual sandwich for lunch, took care of HashKings finally, and then headed out for a Zombierun. Not a single zombie out there today!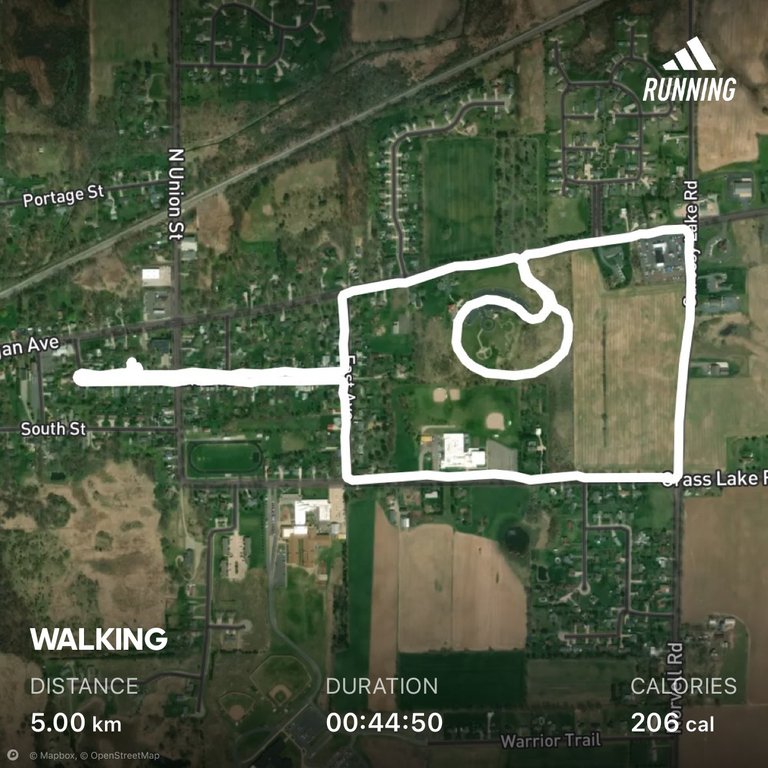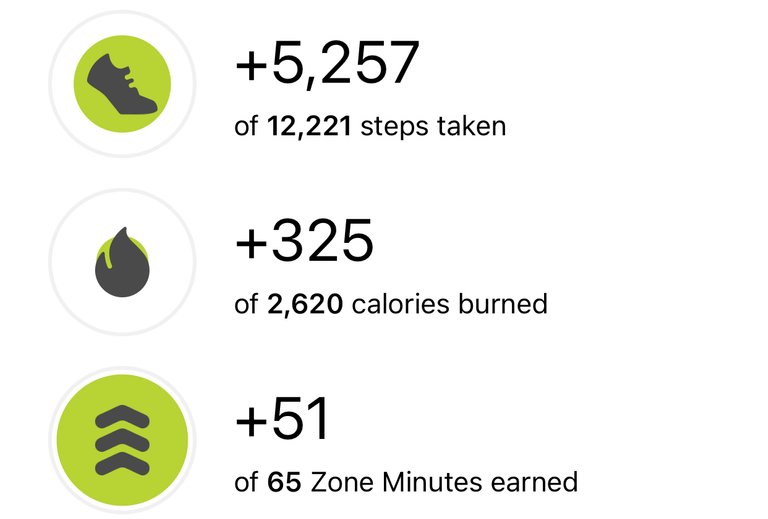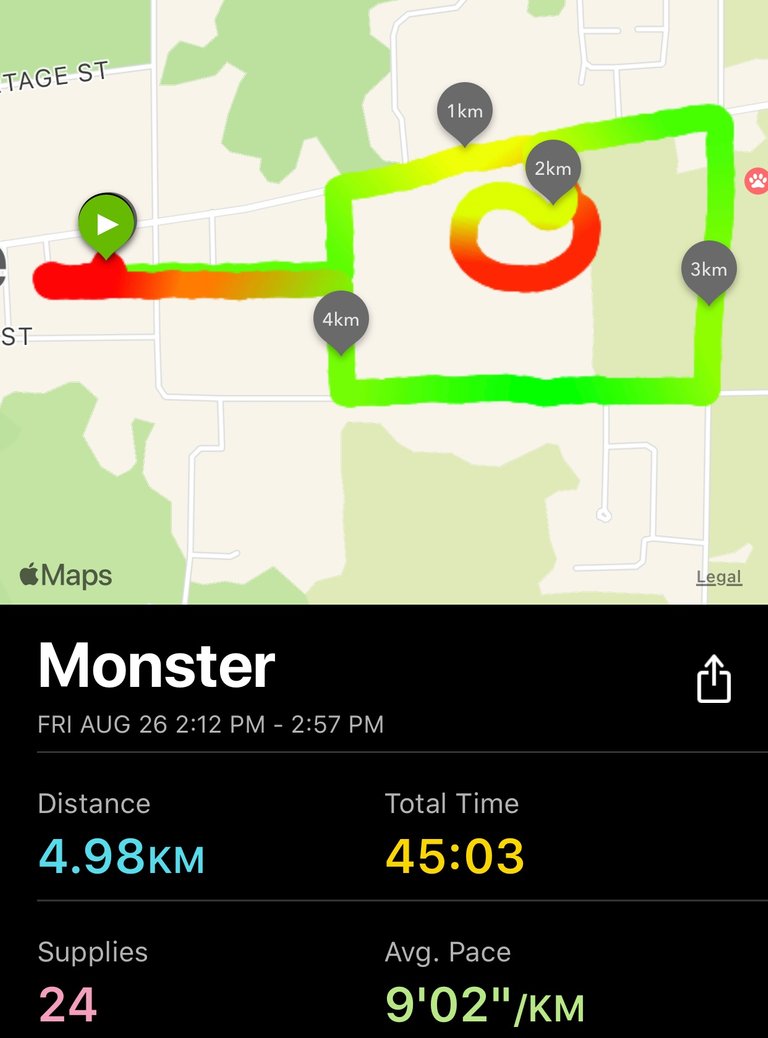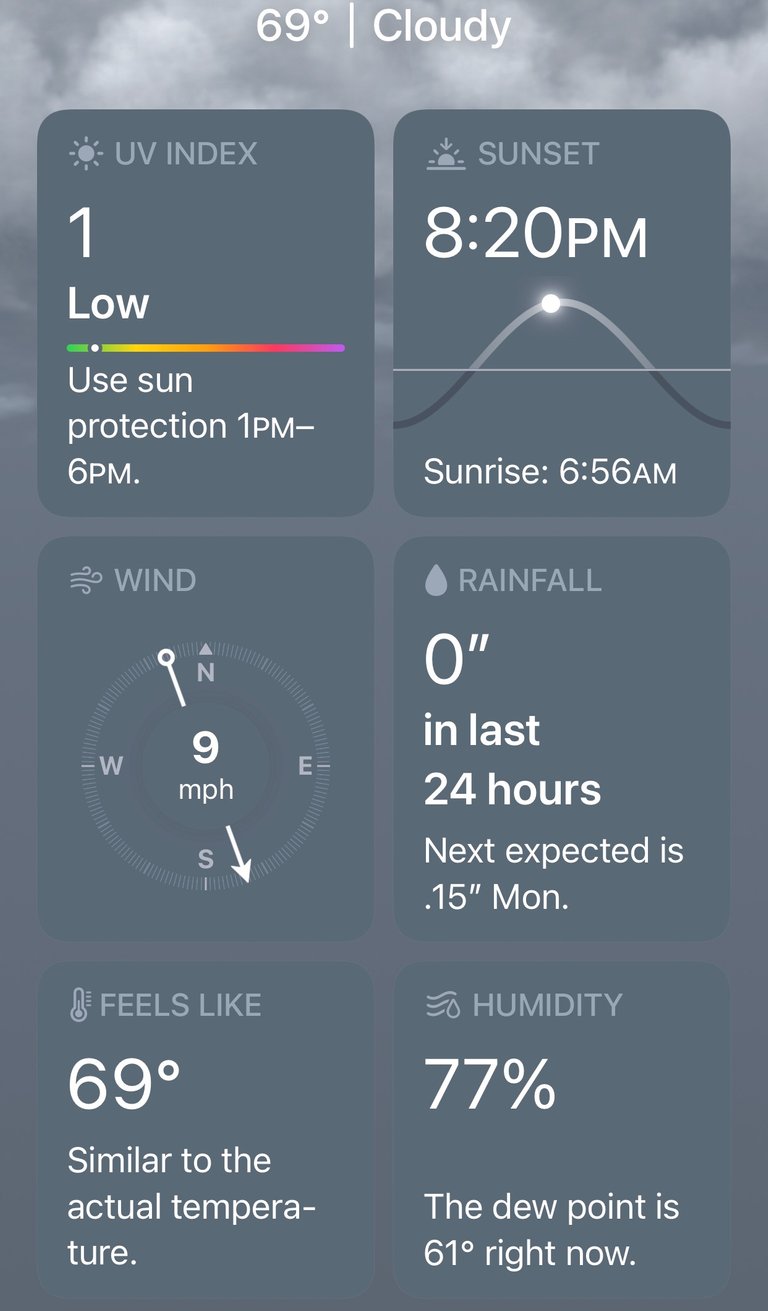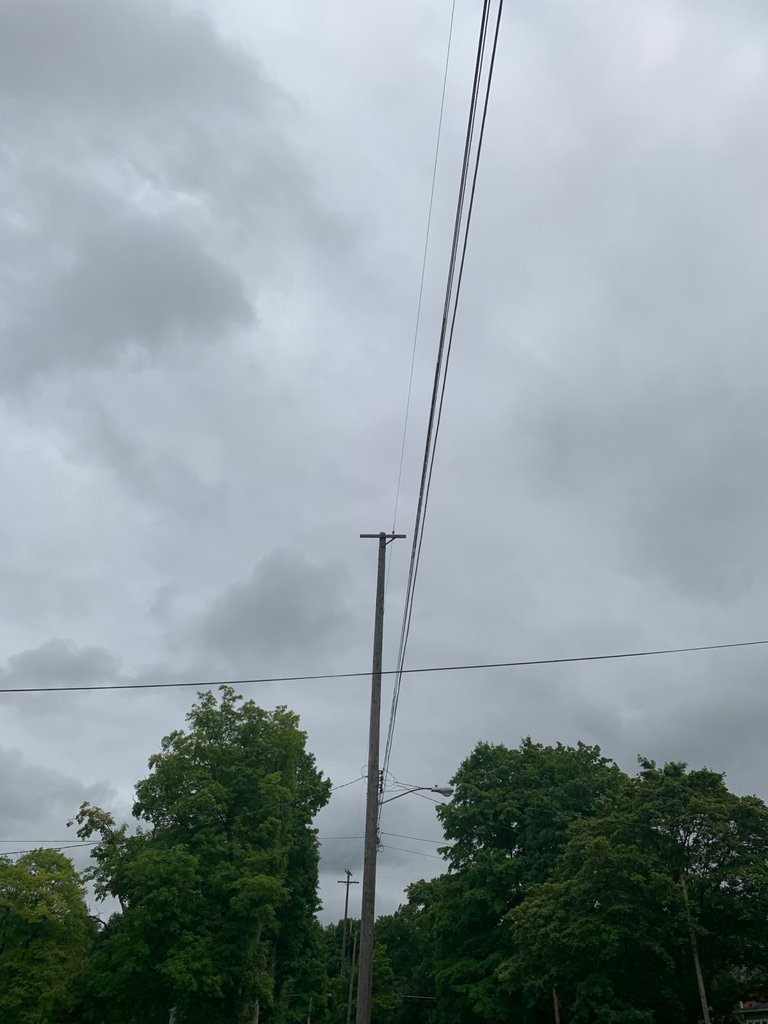 ---
My dShitty stated income continues to slide. 😡 We had two crises today (surprise, surprise), which helped to reduce my actual income even further in fine dShitty fashion. I guess a card has gone out of print now and another is being introduced…long since lost any desire to put money into this.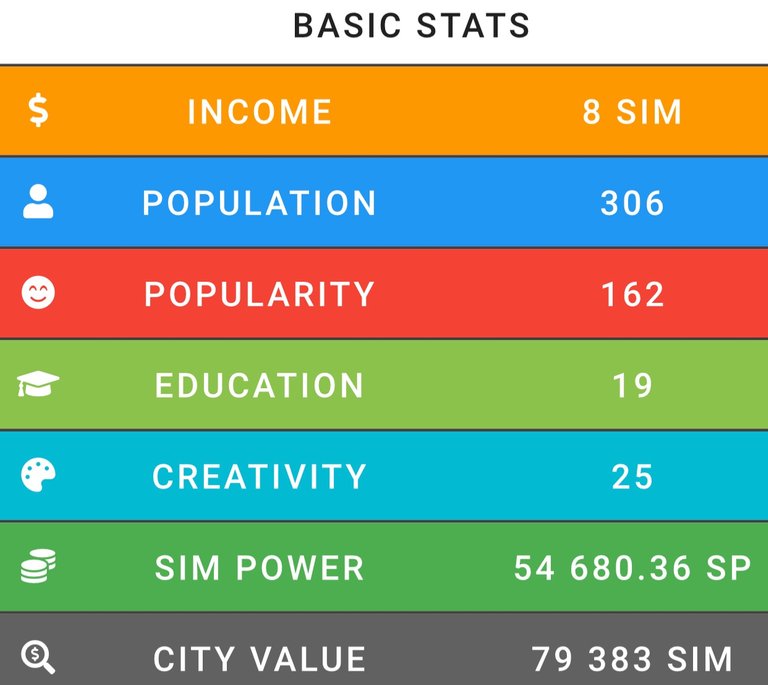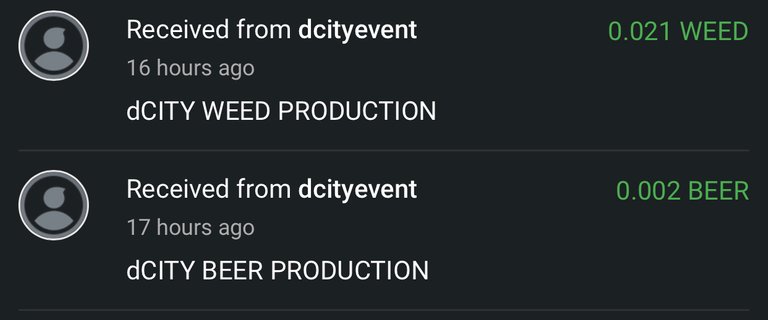 ---
Well, I'm not really surprised, but when the drunk fans expired on Rising Star I did have one percent Ego left, so I switched over to lessons for now.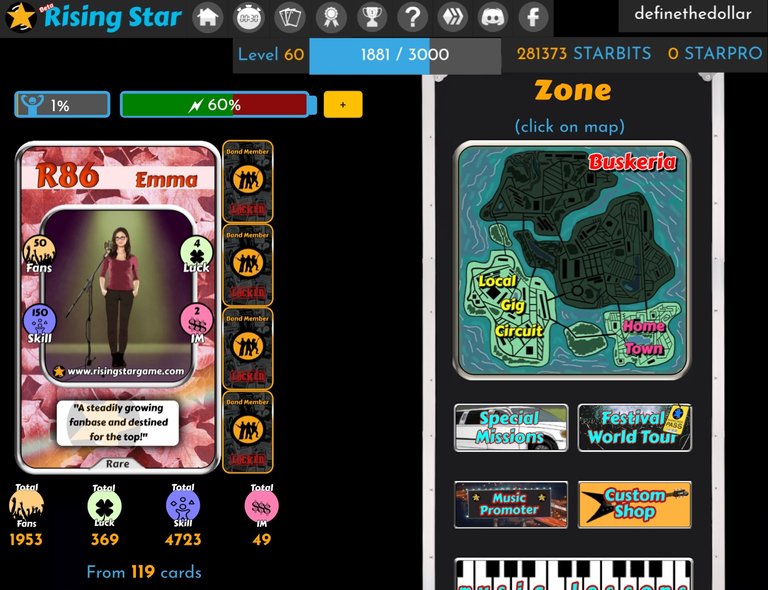 ---
Did I actually accomplish any of the goals I set for the day? No, but I did work toward it a bit. Did I get any work done on the website that's been sitting forever? Nope. Did I, instead, deal with HashKings? Yup, I finally did.
Harvested my plots, replanted, and watered and then smoked the ten pinners (which took a shitton of clicking and way more time than it should have) and it still only had me at level twelve, so I still couldn't craft anything but pinners. 🤬
Not at all sure why I care, but I at least wanted to be able to craft my own blunts instead of having to deal with the pinner bullshit or be at the mercy of people selling them for profit (more than they're worth). I had enough BUDS to get four blunts and got to level fifteen so now I can roll my own.
Put in a Raid team as well.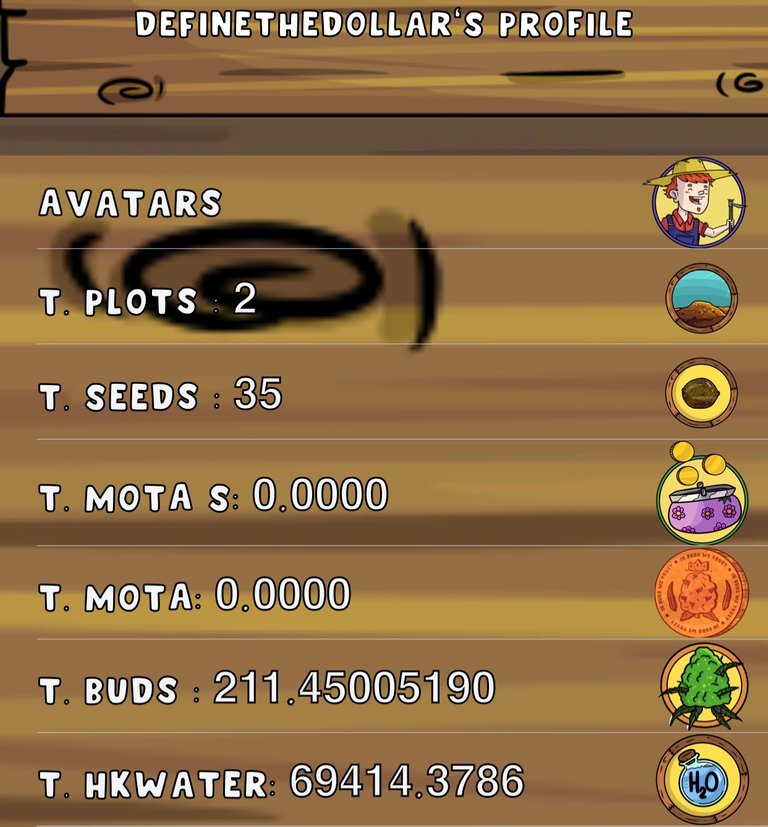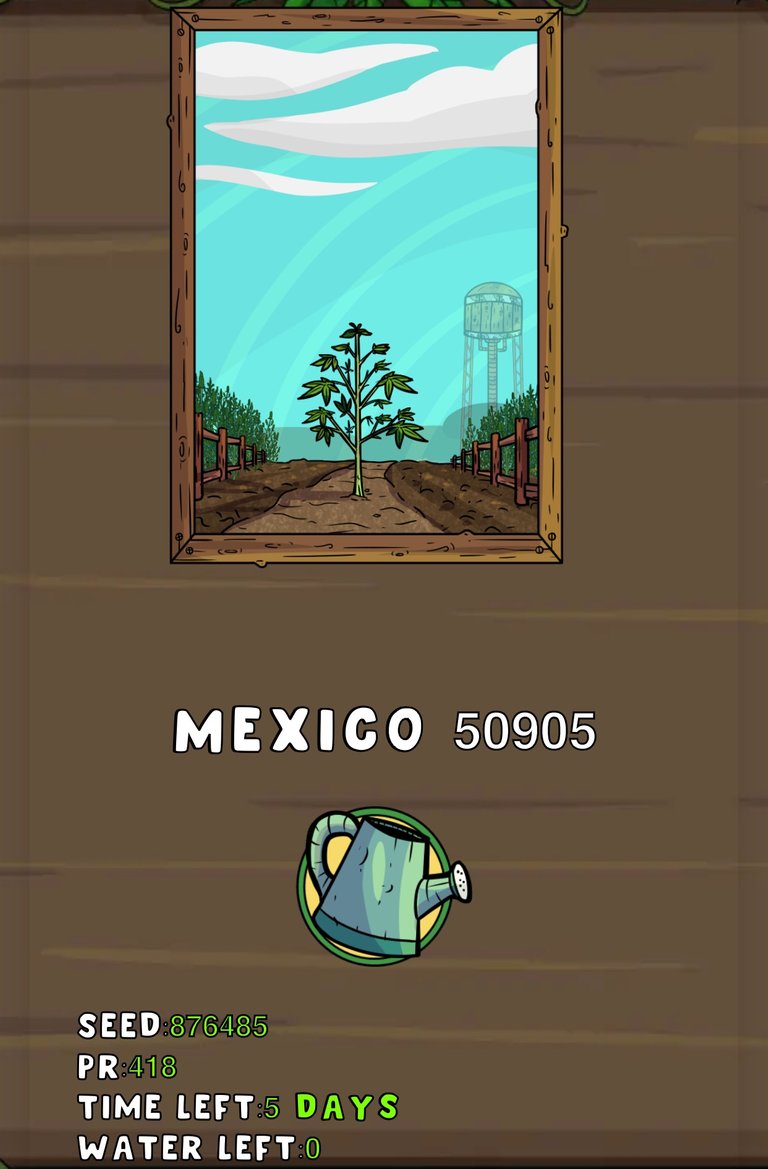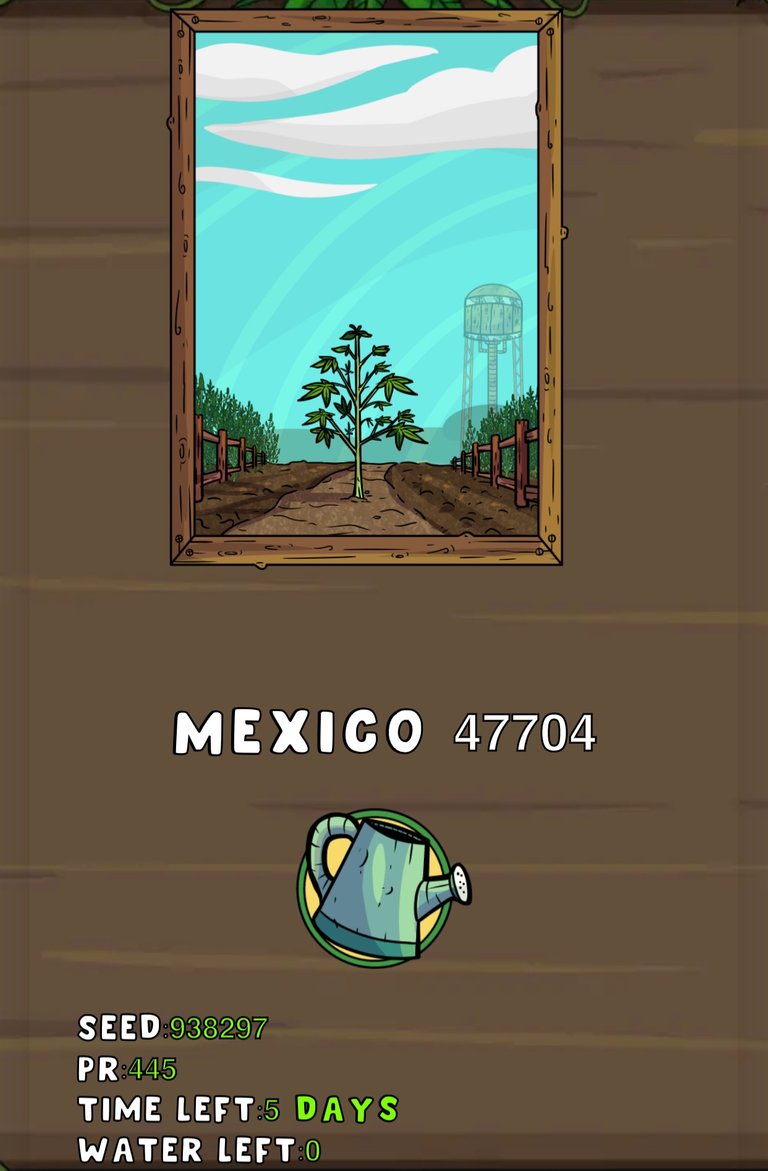 ---
Played quite a bit more Splinterlands today (at least compared to falling asleep the last couple) and made some more progress in the ranks. I'm still not confident I'm going to be able to get back to Diamond and prevent getting reset to Silver, but I do have a few days to try.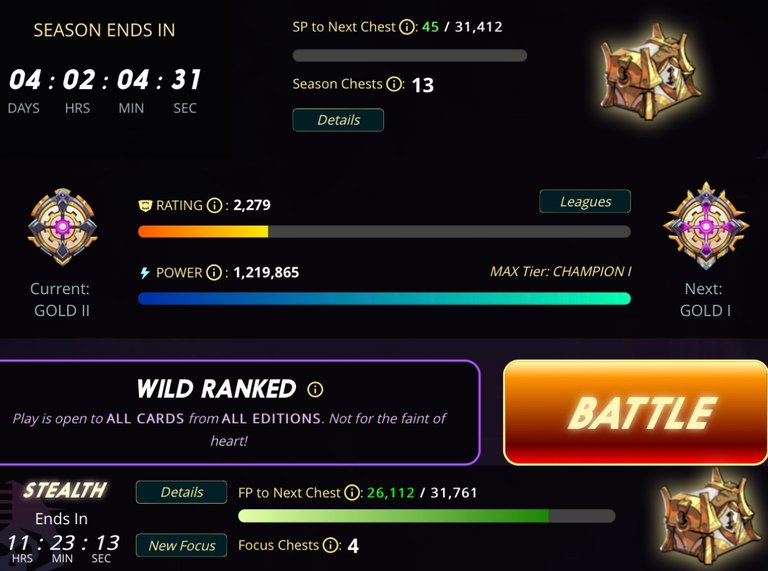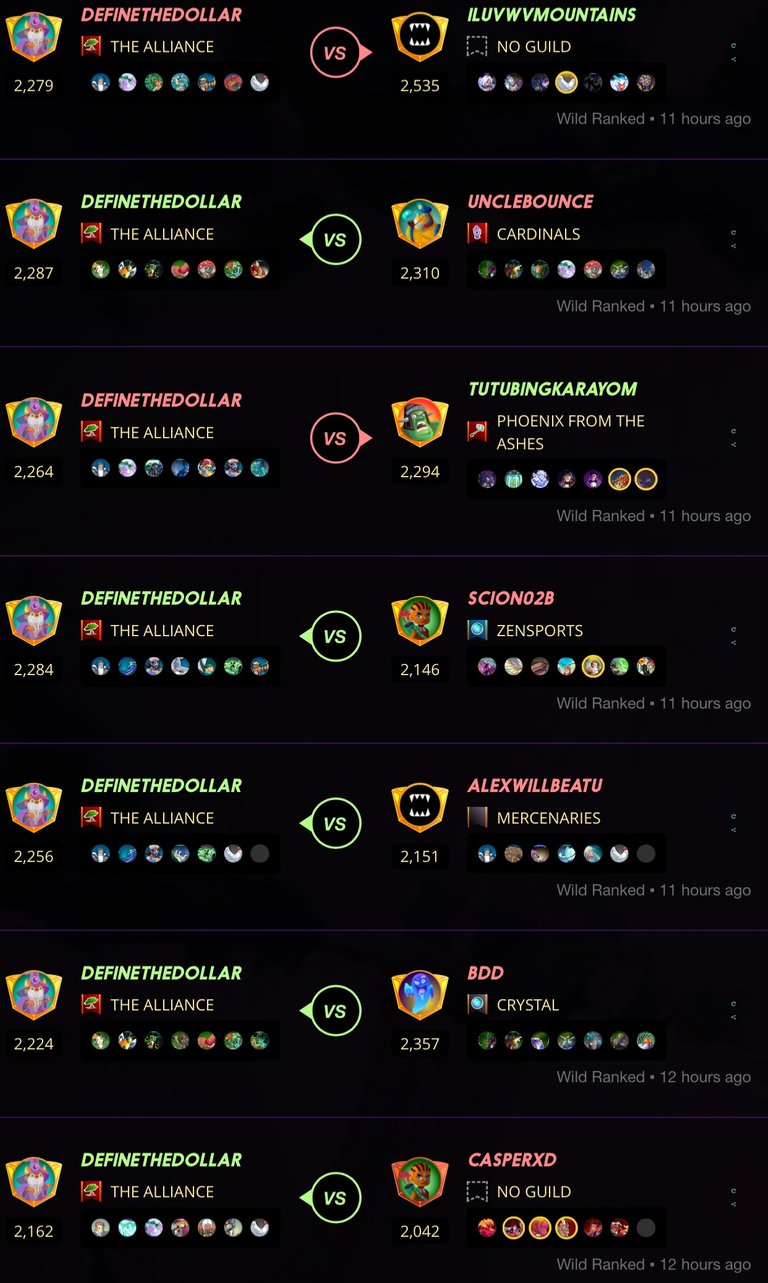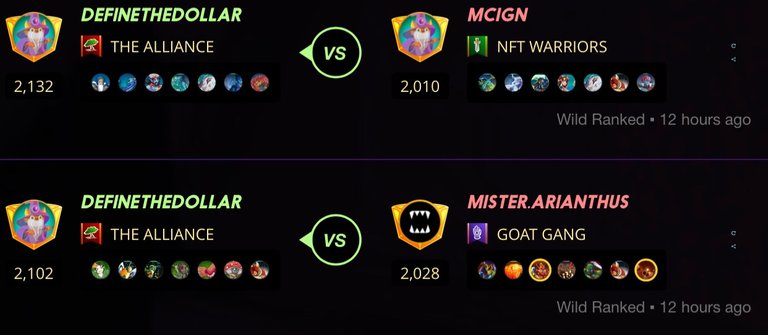 Even though it was only one Focus chest for today, I got a new card, so that's kind of cool: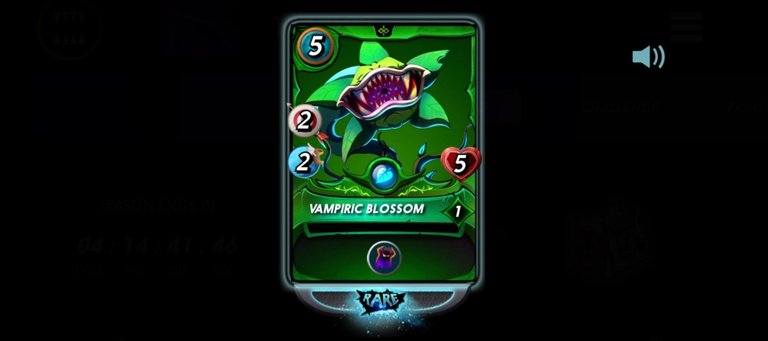 Not even back to Gold I, let alone close to Diamond with four days left in the season, but Gold II is in the bag…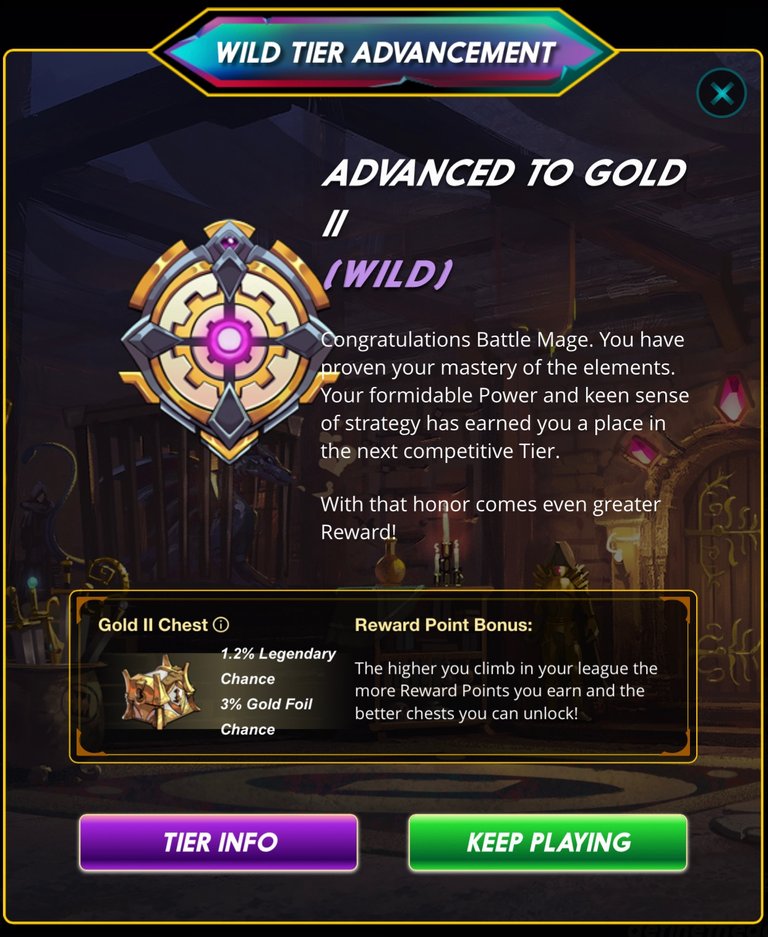 I had been wondering where the hell the supposed battle rewards were coming in. I didn't see anything as liquid or as stake…took me some digging, but I realized you actually have to claim the battle rewards. 🤷 Seems sort of weird, but alright.
I claimed my SPS interest for the day and had three days' worth liquid, so I swapped it out for some HIVE. Still not done anything with vouchers, though, and they seem to be coming in much slower somehow (not accumulating as quickly it doesn't seem - probably going to node operators).
---
Average Last 7 Days: 12,218
Lifetime Average: 14,765
10k per Day Streak: 29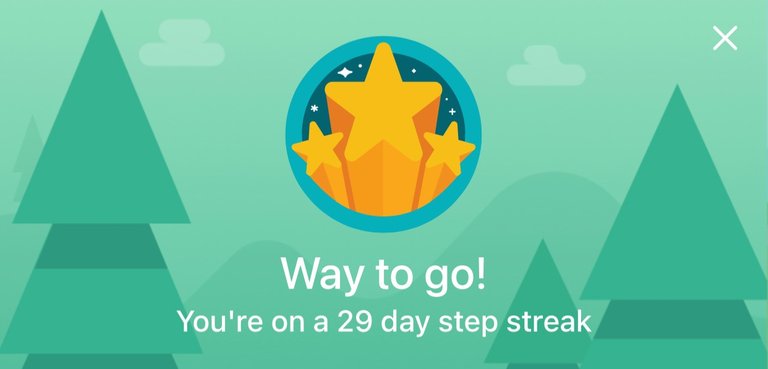 Longest Streak: 204

Distance on shoes: 927.91 km
Distance on hikers: 67.07 km
#AutomaticWin Tally: 424
#AutomaticWin Streak: 0
Longest Streak: 53
#TripleTen Tally: 118
#TripleTen Streak: 0
Longest Streak: 7
#DoubleDay Tally: 234
#DoubleDay Streak: 0
Longest Streak: 37
Highest Floors: 120
Highest Daily Steps: 41,528
Zombies evaded: 0/0
Mindfulness Diary:
Health: 87%
Satisfaction: 87%
Energy: 93%
Productivity: 70%
---
Referrals: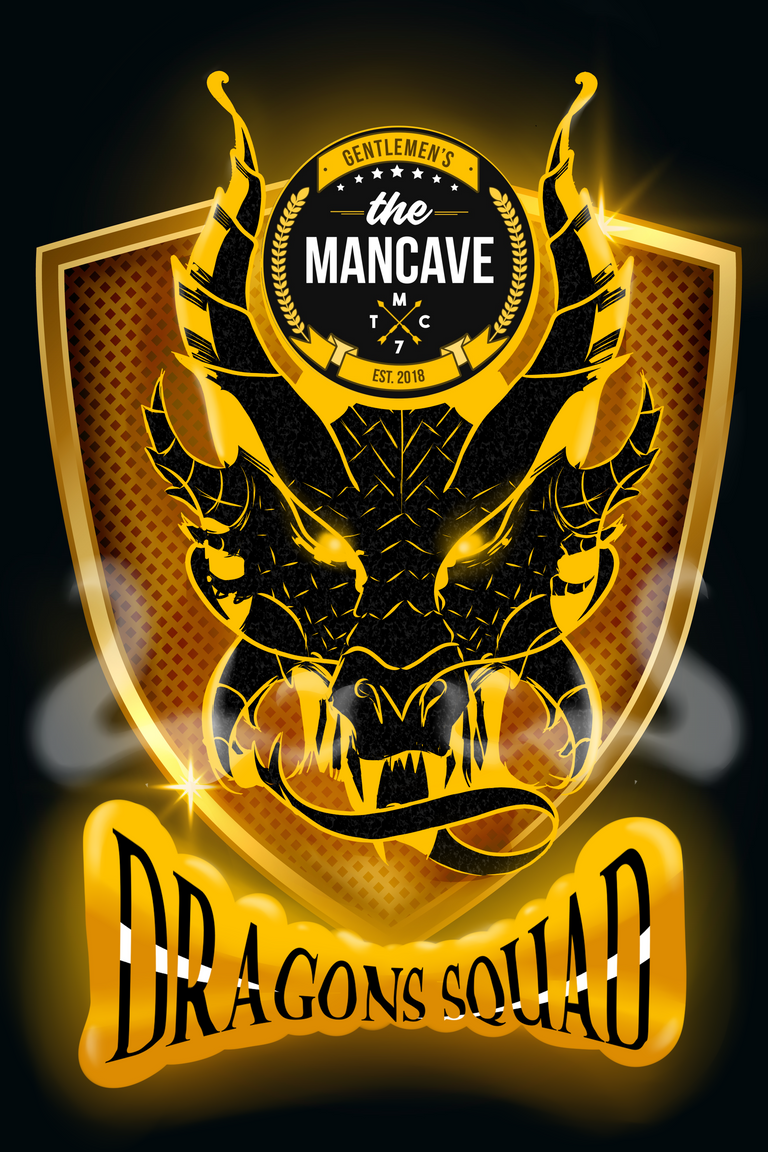 Power up and Hive on!
---
---