Dec. 20, 22: Routine, PIMP Meeting, Crashing, Quest, TV, and Games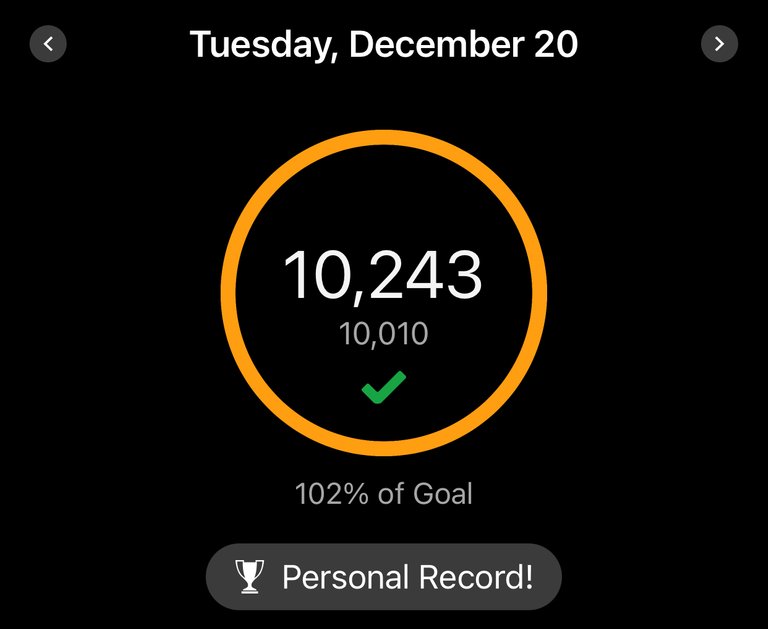 Grrr, yeah, I dunno; I mean, my cover photo does have the date at least and my steps, but I have this vision of black, black, black all the way down my timeline. 😭 I wish there was a way to export my stats like there was on FitBit…not that I was all that happy with about plastering their logo on the top of every one of my posts, but at least they were colorful and unique each day and informational to boot.🤔
Tonight was the first night of sleep tracking with the new watch. I didn't realize, though, that the pulse oximeter was disabled by default (to preserve battery life) and it was a bit spotty. The other thing that was kind of weird was that it seemed to adjust itself throughout the day, like the amount of deep sleep it registered in the beginning vanished by the end of the day. 🤷
It does say that it will take a few days of tracking before the stats start to settle in, so it's probably still learning me…the one thing that really does bother me about it, though, is that the step count only updates on the minute instead of in real time, not sure if that's a function of the watch face or what (I'm hoping that it is, but wasn't able to find one that explicitly updated steps) and it's a little frustrating to have to hit the button to see it in the dark, but some of it is just getting used to something new and different.
The other thing I was kind of disappointed with was that I totally crashed out for like three or so hours in the afternoon today and it didn't pick it up at all; seems like it doesn't automatically register outside of the normal set "sleeping" hours. 😡
It doesn't have hourly step goals either, but honestly, that's a bit of a relief…getting all the hours for the day was a constant annoyance and half the time it would rip me off if I got the steps but didn't sync three times before the hour was up.
One new feature I'm trying out for now is the adaptive step goal. I'm still shooting for ten thousand steps per day (but now I don't have a streak counter to compare it against - at least I don't think) and will use that as my benchmark for my streak, but we'll see how it adjusts to my activity, I can always set the goal to a fixed amount.
Anyway, best I can tell I got to sleep around nine, but I was up and out of bed at four for a solid hour short. Not sure why it hit me so hard considering I've had a couple pretty good nights in a row, but man, I hit the wall after lunch so hard my brains splattered into next week! 😯
Got a seriously early start on the morning routine and there's not a whole lot to note about it, just the normal stuff and cryptos trading sideways/downward. Got to work on my post for the day and got a seventeen hundred word epic done before the meeting started at nine.
Showed up for the weekly PIMP meeting a couple minutes early and rearing to go! We were set to have Ecoinstant come as a guest speaker to talk about INCOME a bit, but mostly for the EcoBank project. Unfortunately, he never showed up, but Entrepidus and Soulsurge were there and gave us a thorough breakdown and sneak peek at the hush-hush game they've been working on: Astral Revelations.
Sounds really cool (if not quite complicated - but time will tell with that, have to play to see how complex/confusing it is, but it sounds like they're designing a good tutorial) and I'm impressed with their tokenomics philosophy (jives with my own) and I even got a little spark of ideas for Mythix (but still debating with myself about all that…need to have it completely thought through and solid before any announcements or fundraising and they're following that suit, which I like…not hyping a money grab at all).
I jumped over to their Discord and joined a giveaway for one of the Whisps…definitely like that, free assets!!! 🤑 The starter packs sound reasonable at ten dollars as well and the presale starts Monday which gives early staking and access to beta testing, so I think I've got yet another itch to spend on a "future" game. Got to get some liquid saved up for Monday!
They also had a demo of the battle loop (proof of concept and showing they had a working product) which helped to get a sense of the graphics style and the type of game it is (sort of a top-down RPG kind of thing, similar to Pokémon and/or Final Fantasy Tactics) and I found to be impressive since they haven't publicized until now when they have something to show.
So, despite being stood up, it was a really informative and exciting meeting. 👍 It went relatively long as well and it was nearly lunchtime when we finished. I got a sandwich a little early and then, like I said, hit the WALL and crashed hard for basically the whole afternoon.
Felt all groggy and shitty when I got up, and it took me a while to get going again but once I did there was still an hour or so before Wenche was done with work and I busted out the Quest and played another mission on Into the Radius and then did one of the new songs from the rock and roll pack on Beat Saber.
Went in on the AT&T app and checked out the possibility for upgrading our phones (Wenche's been bugging me about it for a while and I kinda' want to try out Android to see if doing crypto stuff will be easier - should be without Apple's policies blocking me out at every turn), and we can get the newest ones pretty cheap with trade-in (our phones are mint condition still at this point - which is one reason I'm hesitant to upgrade since there's not really a pressing need to - but I suppose we can get the max value out of them by trading in before they break and have to be replaced), so it's looking like we're getting new phones as well! Switching platforms entirely again should be fun. 😛
Quit in time for Wenche to be done with work and she made us turkey tacos for dinner. After dinner she put on a cheesy Christmas movie (an old one with Leslie Nielson) and I poopooed it to begin, but we ended up watching the whole thing…was cheesy, like I said, but not that bad for what it was.
After the movie finished it was getting on bedtime and I got myself ready and we switched over to SuperStore until I fell asleep.
---
I don't believe it! No crime or crises in my dShitty and they actually paid out something?! Amazing! I think I'll put those two SIM into an interest bearing account in the Bahamas and retire early. 🤑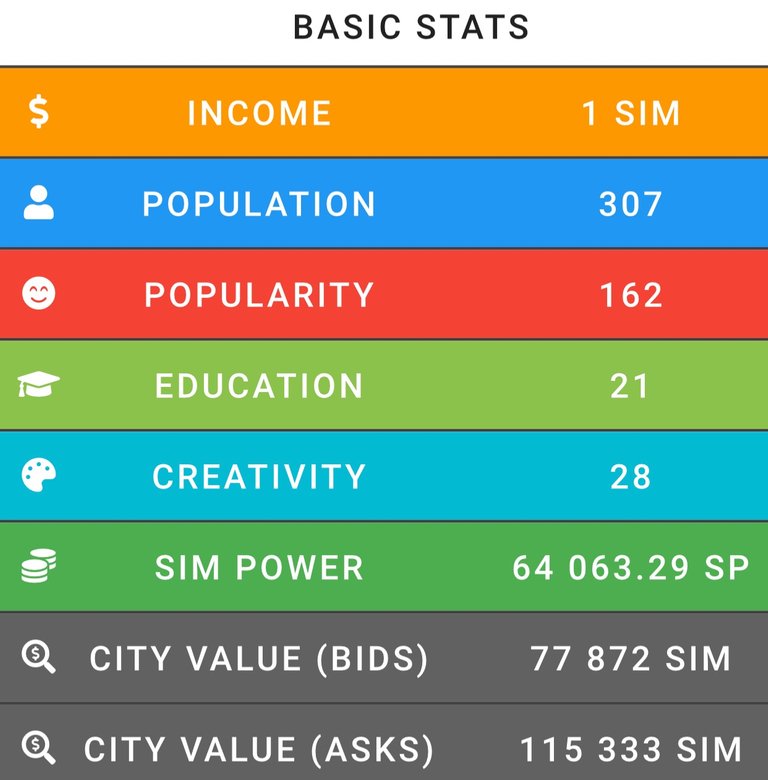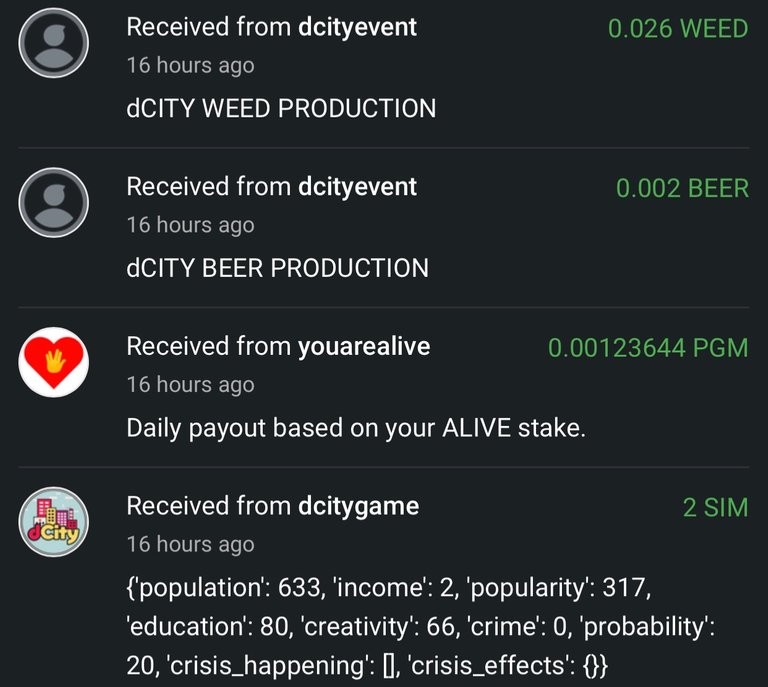 ---
The drunks finally expired on Rising Star and my Ego was still at zero, so on with missions it is (until the next time I check and there's more drunks).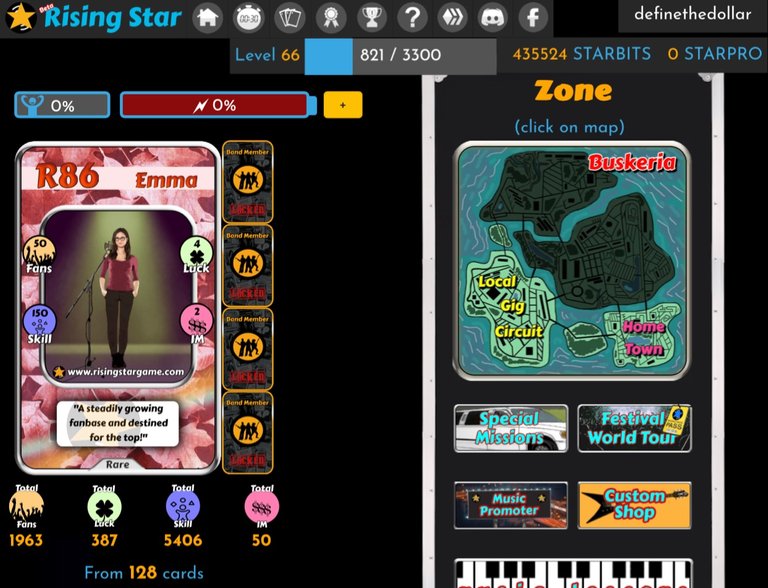 ---
Hooray! My Splinterlands rental income actually jumped up a little today to $1.5. Of course, that's not great, but half again better than it has been! Got that itch as I said earlier…gotta' try to make this game pay for my punt into yet another game.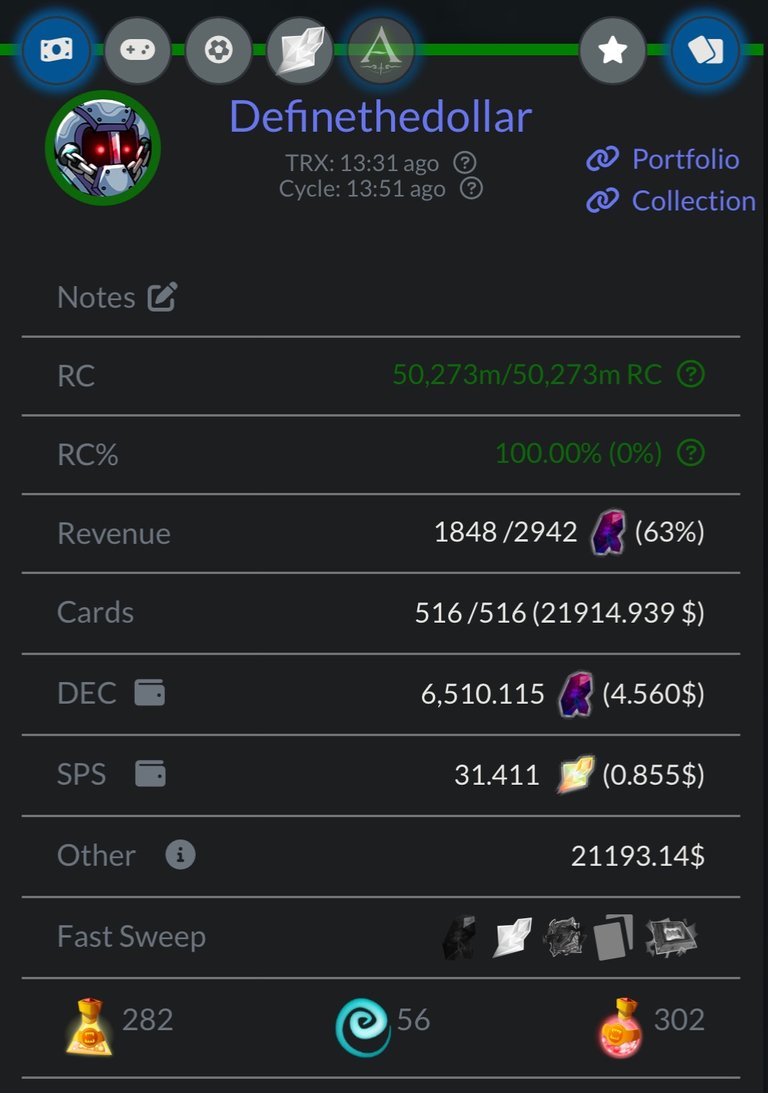 Claimed my SPS interest and paid the rental fee and it's a nice confluence of events that I had intended to start saving liquid to swap anyway and now I have something I want to spend it on; so going to be saving to swap out for the next couple days.
---
HK:
When it comes to thinking through tokenomics and taking money for a half-assed product, HashKings is essentially the polar opposite of the philosophy I'm looking for in a crypto game project…probably time to pay Aggy to make another token to burn, no?!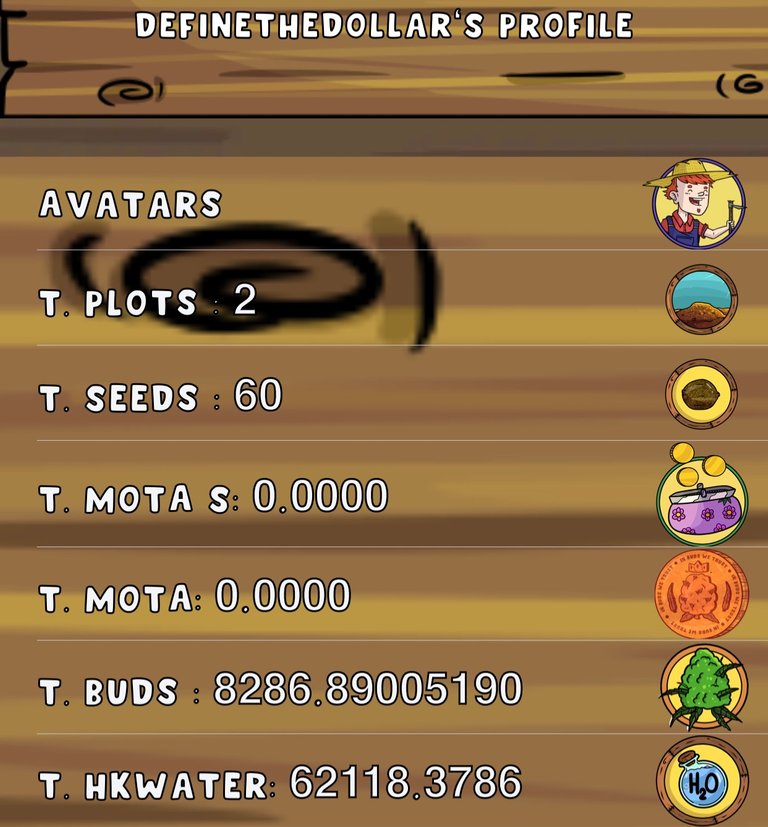 GLX:
Still just claiming and staking the GLX drop once a day and watching that balance grow…can't hurt, right?

WOO:
Seems like it might have been my claim timing that messed up the stake rewards yesterday. Claimed today at about the same time as yesterday and was back in line around fifteen. No mining rewards today either, though. 😢
---
Average Last 7 Days: 10,000
Lifetime Average: 14,597
10k per Day Streak: 72
Longest Streak: 204
Distance on shoes: 1243.50 km
Distance on hikers: 67.07 km
#AutomaticWin Tally: 425
#AutomaticWin Streak: 0
Longest Streak: 53
#TripleTen Tally: 118
#TripleTen Streak: 0
Longest Streak: 7
#DoubleDay Tally: 236
#DoubleDay Streak: 0
Longest Streak: 37
Highest Floors: 120
Highest Daily Steps: 41,528
Zombies evaded: 0/0
Mindfulness Diary:
Health: 90%
Satisfaction: 80%
Energy: 55%
Productivity: 65%
---
Referrals: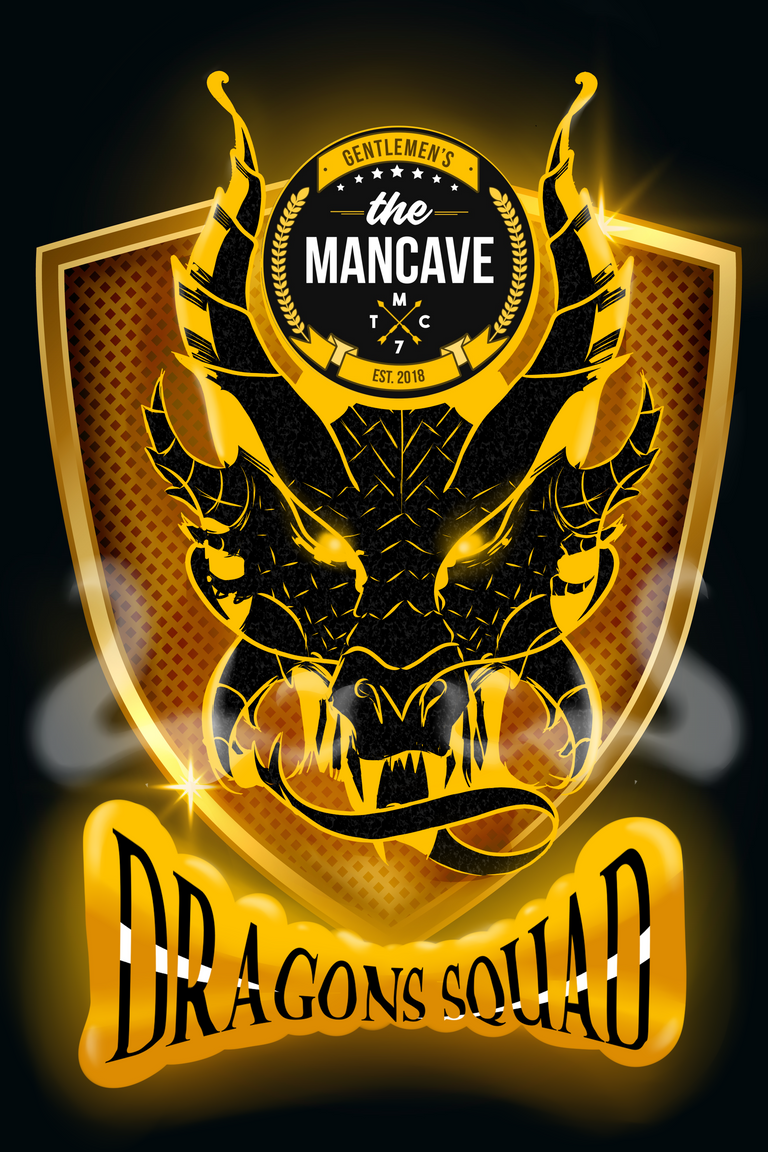 Power up and Hive on!
---
---