Dec. 27, 22: Routine, PIMP Meeting, Walking, TV, and Games
[Hrm, still have a couple hours before posting time and I've gotten the skeleton done already…hitting a weird wall for some reason, though, and am feeling like doing something else for a while rather than writing, but scared I'll get distracted and then have to rush…hoping that by starting with this meta bit the floodgates will open and it will start going; kind of amazed at myself how fervently I've stuck to this; was trying to figure how long it's been now, but at least a couple years of posting every single day and over time, as my "style" progressed, I ramped up the word goal for myself; I recognize that what I have to say is generally not all that profound, but again, some (hopefully long-term) record of my existence as trivial and mundane as that may be…]
I got a decent night's sleep again tonight and made it from around nine until six thirty for over nine solid hours of sleep. 🥳🤩 I think that's three days now over eight hours, and I do feel like I'm starting to catch up.
My motivation/productivity is still relatively low, but I've been feeling the impetus to work on the website and have been thinking about the economics (rather than feeling like it was a chore even to think about it)…have I made any decisions or resolved any of the issues? No, not really, but trying to tackle them doesn't seem quite so futile.
We're getting a bit of ugliness in the crypto markets. BTC hasn't gone far, still in the mid $16k's, but alts gave back even more than they have the last couple days and HIVE is nearly half of what it was just a short time ago…looking at a quarter, not too chuffed about that.
Otherwise just did all the usual morning routine with the one bright spot being the email I received saying that the new phone was in transit. 👍😁 I'm excited and scared…going from iPhone (the only smartphones I've ever had) to Android is going to be a major transition. I do have a couple weeks, though, before I have to send the old phone in, so going to be cautious and try to make sure I get everything transitioned over before I wipe anything.
Had a bit of a panic attack about COIN and ZombiesRun! since both of those are paid subscriptions through my Apple account I'm not sure how that transition will go (and I have to remember to cancel the old subscription).
Anyway, did the usual curation, token shifting, chatted on Discord and then got to work on my post. I got a pretty early start on it, which was good, since it slipped my mind that we had our Pimp meeting! 😱 I did remember in time, though, and got done early enough to go over and pay full attention.
Again, Ecoinstant stood us up. 🤬😭 We pretty much just chatted about the recent projects being introduced and we're adding STELLARUM to the divvies (which should help to progress in game). 🤑
After the meeting finished and my post was published and shared, I started trying to decide what to accomplish for the day and though I did "want" to, I still couldn't get myself to actually sit down at the computer…that made me feel so guilty about playing "other people's games" rather than working on my own that I didn't get the Quest out at all. I'd already wasted several days watching movies and stuff, so the options were getting limited.
I decided that it was about time to at least get outside for a little bit of exercise. I felt really bad that the dog hadn't gone in so long either (and he laid it on thick), but it was like ten below freezing 🥶 without the wind and absolutely bitter with it, so I figured it wasn't safe for him to be out that long.
Despite the wicked cold, I did a good five and a half kilometers. Skipped the nature trail since it was buried in about a foot of snow and added on the downtown loop instead to make up the shortfall. 💪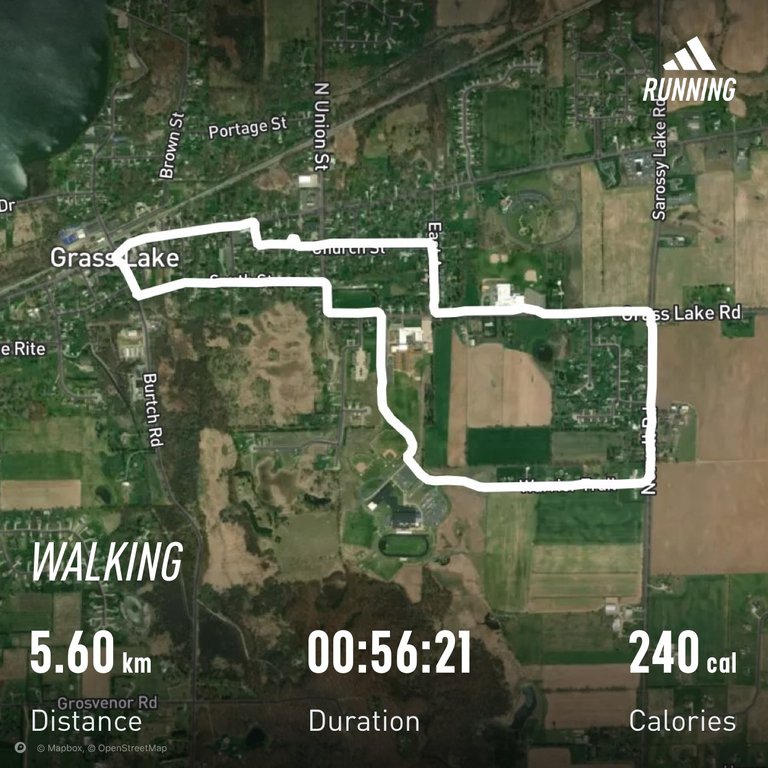 Got to be worth at least two hardcoreness points for getting out there in that kind of weather.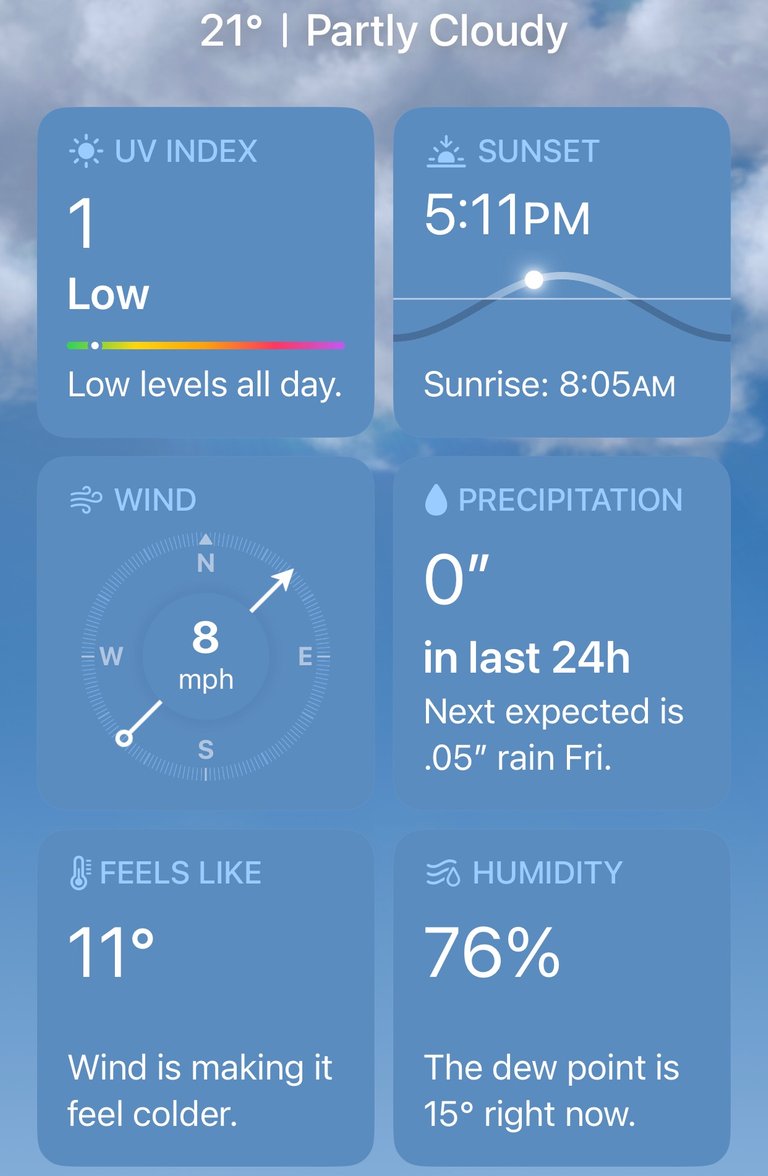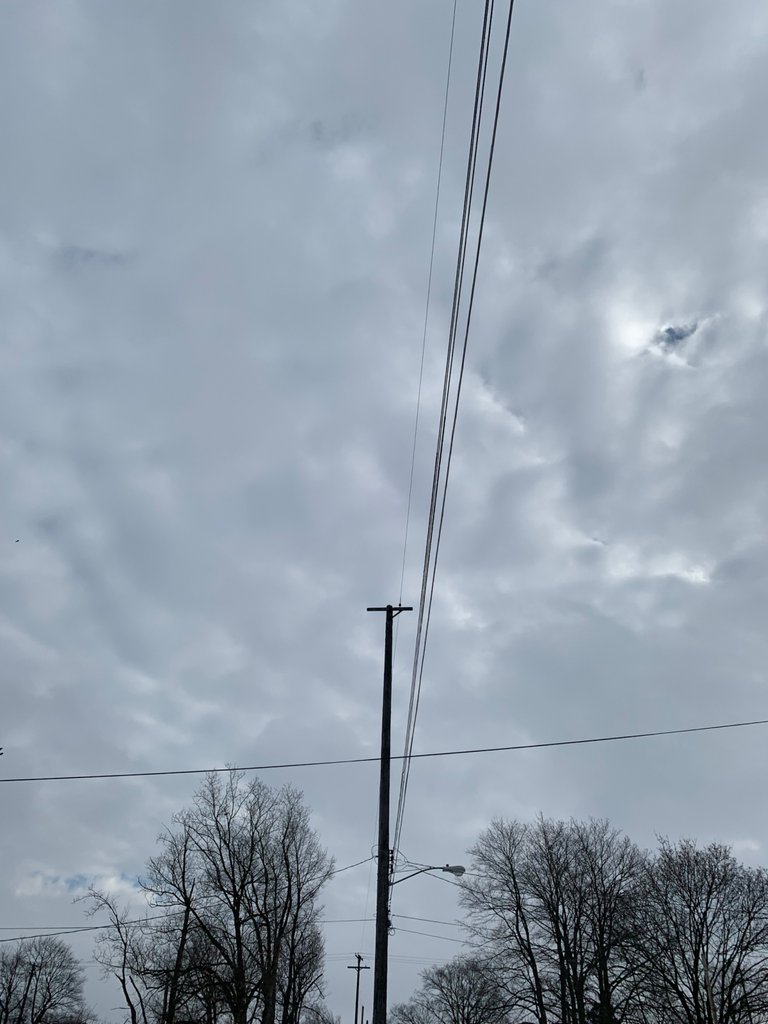 After I got back I got some lunch and a shower and then was in that weird "I don't want to do anything but I don't want to waste time" zone…ended up satisfying my newfound addiction to watching criminal interrogation videos. I find the psychology to be fascinating and it's somehow satisfying to watch them go from being in "control" of the situation to confession in a matter of a few hours (real time).
I think one of the most interesting parts is that people feel obligated to answer questions simply because they've been asked (partly through social queues/normal conversation flow and partly because they want to seem helpful or at least not as uncooperative)…like ridiculous hypotheticals usually asking for an explanation of why someone would do something. Why would it be my responsibility to do the investigator's job or to try to concoct some scenario just because they asked and paused in silence looking for an answer or repeated the question after an "I don't know"?!
I made myself some corn beef hash and eggs for dinner, dinked around online for a bit, got ready for bed, and put on Sonic the Hedgehog 2. Didn't make it all the way through, though, before I fell asleep.
[Woot! It worked!!! Already got a thousand words for today and I haven't even started complaining about games yet. 😂 Still got plenty of time before ten as well, so got a chance to go back and edit and add anything else I think of.]
---
It's sad that my expectations of dShitty lead me to be happy that they're at least paying something, no matter how stupidly small…it's a very low bar to say the least! One SIM stated income (but that's irrelevant to anything real) and two actual income; when I retire on my private island I'll be thankful for this game. 😛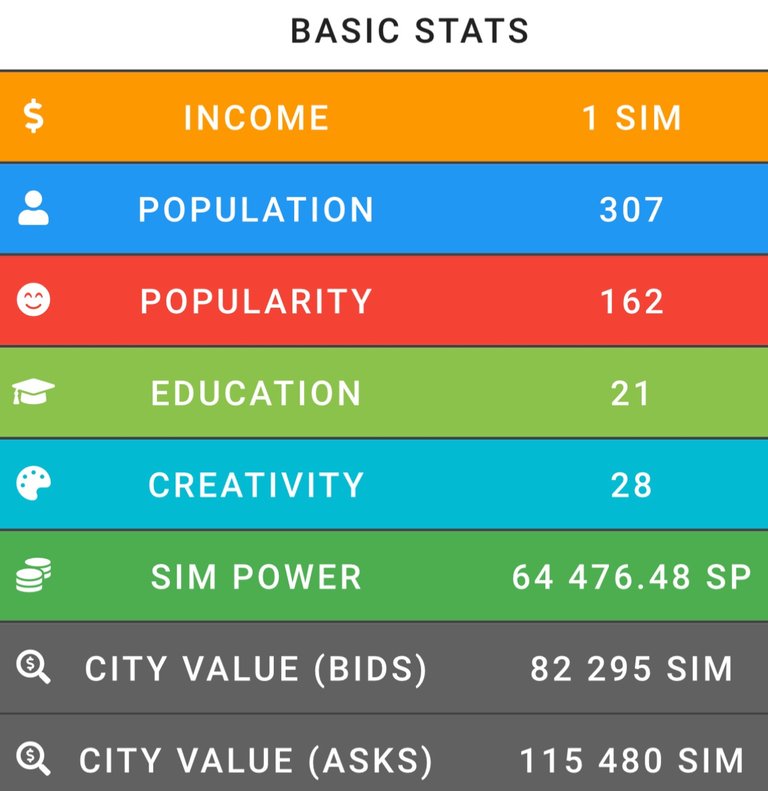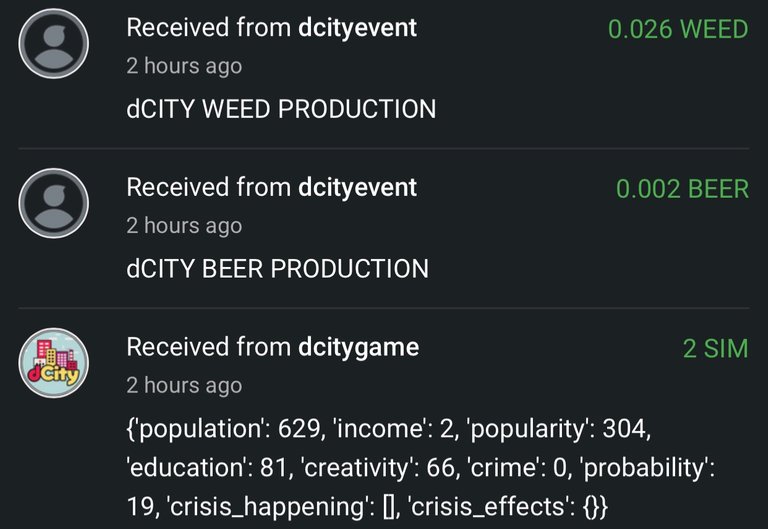 ---
Wow! It's been days, almost a week, of nonstop drunks on Rising Star. Finally, they've expired and I was surprised that my Ego was only one percent. Running a lesson to get it back to zero and then we do missions again until I get to the next area sometime shortly before the heat-death of the universe.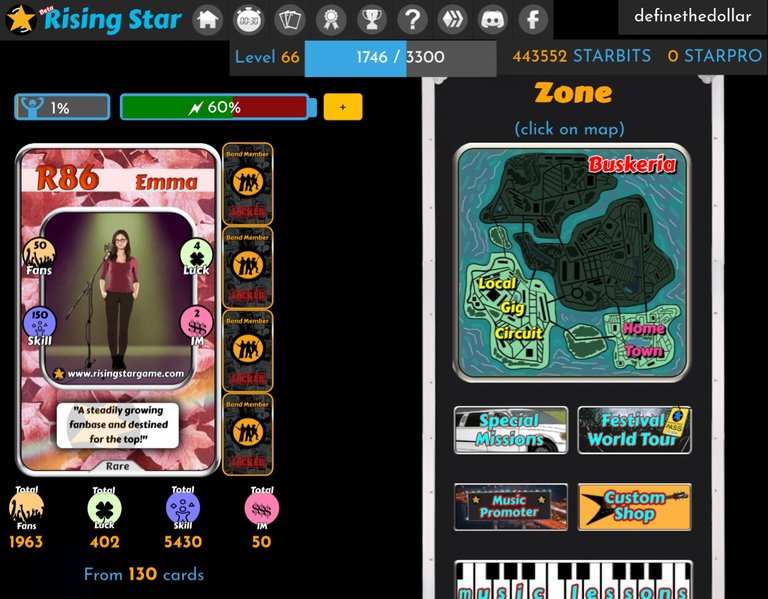 ---
Again, I do feel like I'm kind of looking a gift horse in the mouth when I'm dissatisfied with the amount of Splinterlands rental income I'm receiving each day, $1.4 is something and it does add up over time, but still…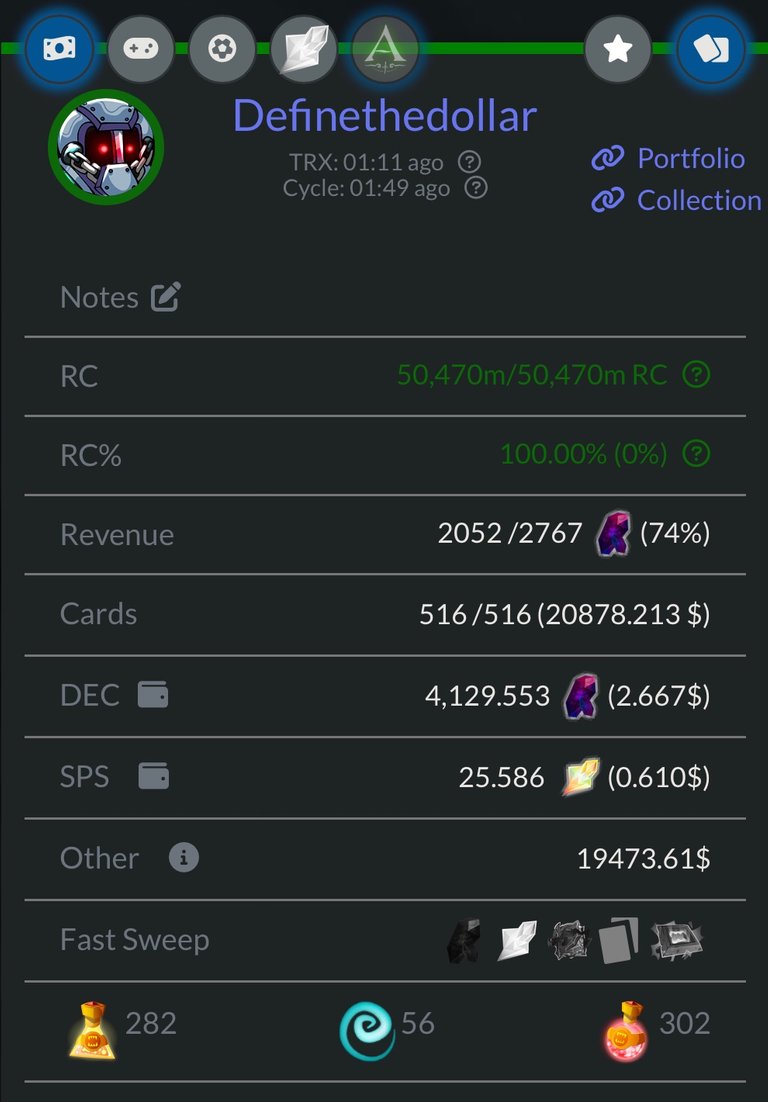 Claimed my SPS interest for the day and paid the rental fee with it. Still sitting on the DEC and SPS I pulled out a few days ago, so decided to stake the rest for the next few days.
---
HK:
I don't think anything changed regarding my HashKings balances, got some BUDS from the Pizza giveaways the other day, but otherwise haven't messed with it.

GLX:
I don't know, maybe I should start siphoning some of these off? Just letting that balance sit there without any other intention than letting it sit there seems like kind of a waste (just gambling on the hope that they'll do something with it and that they will have any value down the road).
WOO:
Still right around the same fifteen WOO for staking rewards. No mining rewards, but also no surprise there. Hasn't been much activity over in their Discord since Christmas and I didn't have any airdrop to stake today and a zero balance in tipCC. 😢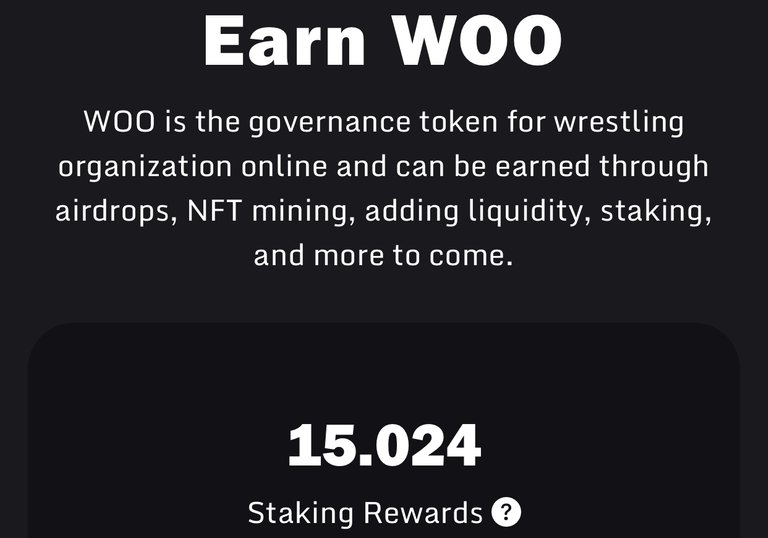 KOD:
Realized that I hadn't checked in on King of Duels in a while…at least from my experience with it it's unplayable, but I get a bit from pools and I get some tickets from staking them, so that's about as far as I'm into it.
Had a bit of KOD saved up and went through the relatively (and unnecessarily) painful process of depositing, waiting like ten minutes for the deposit to register, and then depositing into the pool…got me a whole fraction of a percent. 😛


---
Average Last 7 Days: 10,877
Lifetime Average: 14,579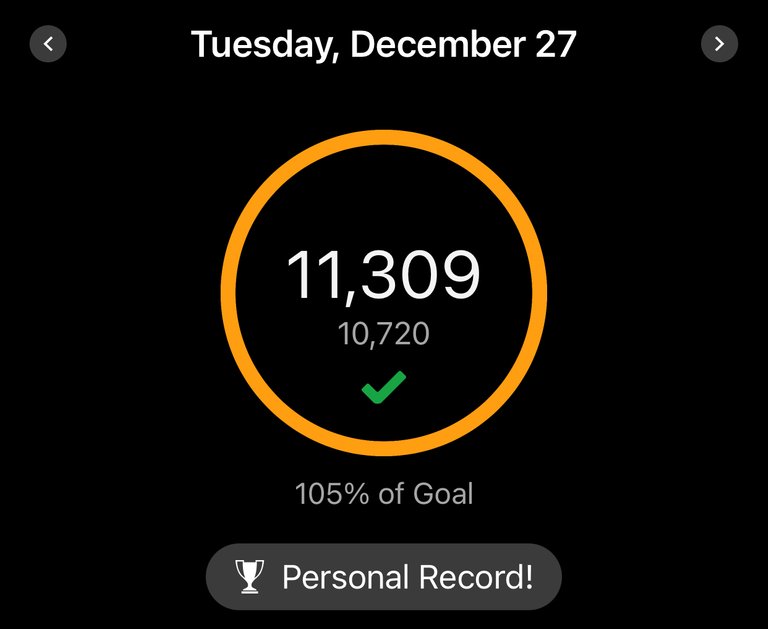 10k per Day Streak: 79
Longest Streak: 204
Distance on shoes: 1256.30 km
Distance on hikers: 67.07 km
#AutomaticWin Tally: 425
#AutomaticWin Streak: 0
Longest Streak: 53
#TripleTen Tally: 118
#TripleTen Streak: 0
Longest Streak: 7
#DoubleDay Tally: 236
#DoubleDay Streak: 0
Longest Streak: 37
Highest Floors: 120
Highest Daily Steps: 41,528
Zombies evaded: 0/0
Mindfulness Diary:
Health: 91%
Satisfaction: 84%
Energy: 88%
Productivity: 70%
---
Referrals: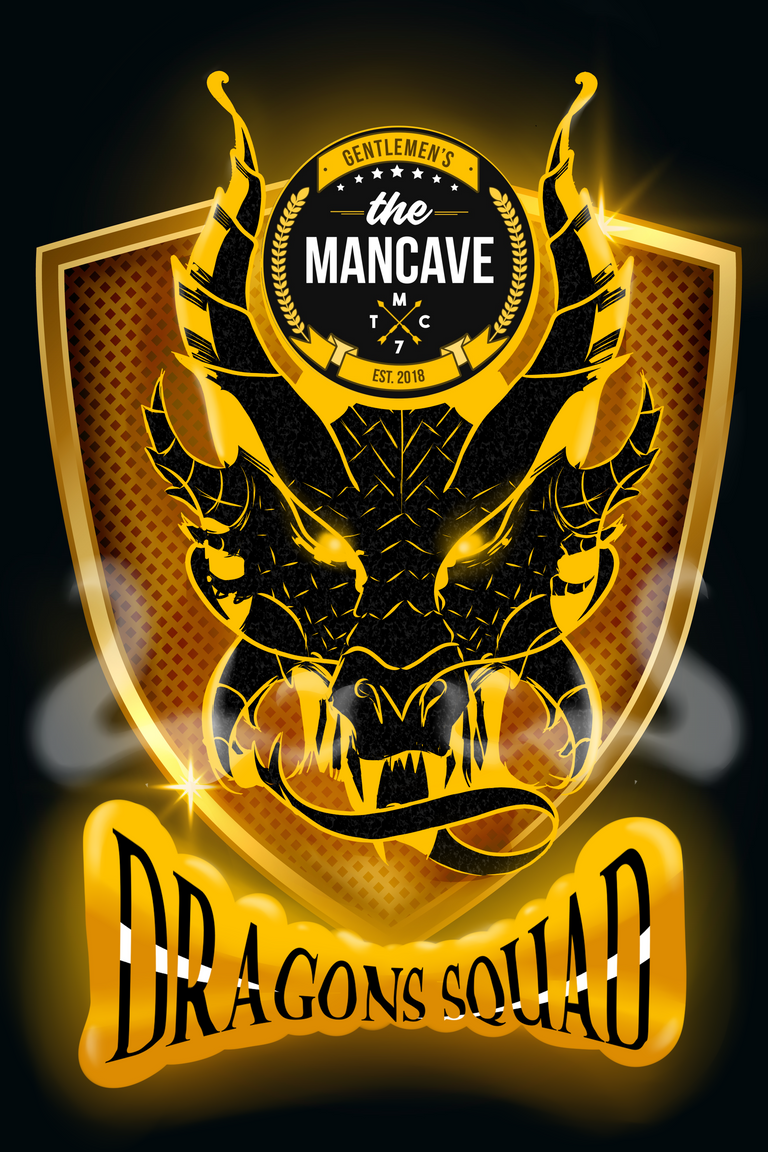 Power up and Hive on!
---
---