Dec. 31, 21: Routine, Oculus, Web Work, TV, and Games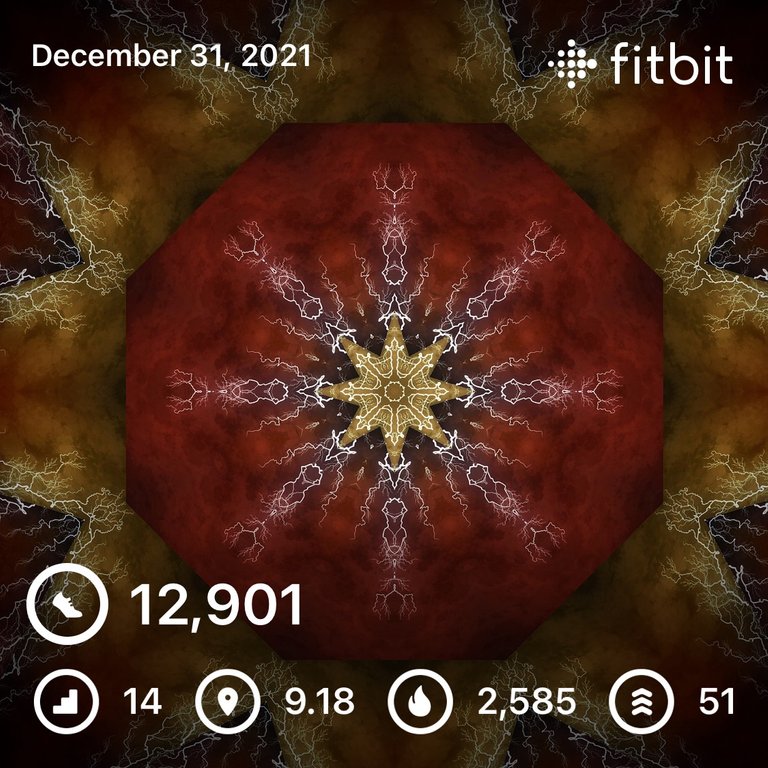 Was up again briefly in the middle of the night, but otherwise slept through until five as has become fairly usual and ended up only half an hour short. I felt a little more energetic today than I have felt, but I did end up crashing out early watching TV in the evening.
Did all the usual morning stuff, got a shower and treated my feet and all that, did my post, hit the faucets, watched some YouTube, and checked on the crypto markets. Was looking like a bit of a recovery early on, but we pulled a serious Bart Simpson: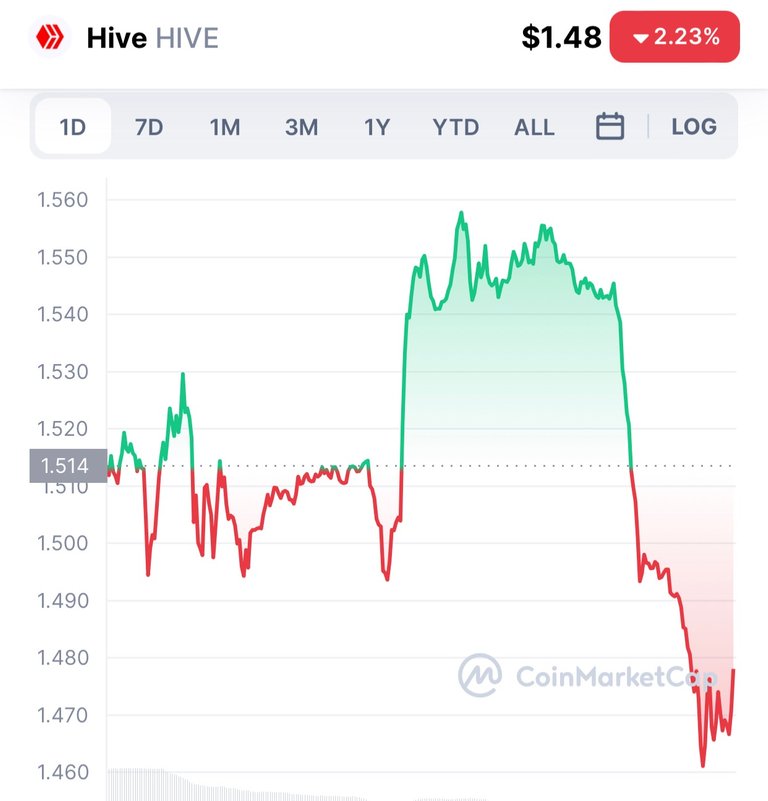 Even so, I'm still feeling confident about my DeFi position and just left it alone for now. Speaking of which, I'm still not all that pleased with my BeeSwap investment. I've been leaving it sit, but the interest rates have fallen off a cliff and the payout doesn't seem to be consistent (some days only one, some days two, some days not really at all)…I just keep telling myself that it's somehow worth it for the double airdrop points on the DEC, but I'm not really convinced that's the honest truth.
I decided to reset back to ten o'clock for my post, got skipped by brofund and brofi, and ended up missing it by a minute again. 😡 Oh well, waiting until 10:02 is better than 10:20. What would be even better would be if taskmaster actually fixed the bot (even better than better had it been done months ago when I asked). 🤬 I guess people in glass houses shouldn't throw stones, but I don't have anyone other than myself vested in my project.
Got an early lunch and then played a bit more Song in the Smoke to get my procrastinating out of my system. Made quite a bit of progress in that time, relatively speaking. Got set up in the next area, found all the stones, and am now working on facing the area boss. One thing that does frustrate me is that I haven't found any gourds to save my potions. Thinking I might need to go way back and search around some of the earlier levels. In all the time I've been playing, I've only seen one and I lost it due to dying and not having saved. 😢 I was strict with myself today, though, and kept it to about an hour…enough to set and reach a goal or two in game, but not so much that all my energy was drained.
I can say that I finally sat down and worked on the website! I'm still frustrated by how slow the computer is, but I got signed in and then re-signed in after I cleared my browser cache so I could reset the JS and CSS version numbers that had gotten out of control. 😂
I could have done more, and didn't really get into what I needed to, but I did finally solve the one frustration I had! The combination of justify-content: space-between and text-align: right did it. 👍 It looks correct now and handles window resize events well, but there is still one setting that isn't behaving quite the way I want it to and I'm not sure what the issue is; thinking I might need another div, but like I said, I don't really understand why it's doing what it is, so I left it and was happy with having solved the other problem.
I was able to get the Hive IO testing stuff set up and verified that it was working properly, but I still haven't tried actually interacting…that will be a serious milestone, but even then a lot more work to do. Never mind programming the actual game! 😱 We'll see, hopefully, once the website is working and the market is functional, at that point I'll be able to attract some other talent.
I'm still a little nervous that by using a CDN rather than having the dependencies installed directly I'm introducing a point of failure, but at least for now it solves the problem of not having NodeJS available on the web hosting anymore (not sure how else to install it remotely).
It does feel good to have at least broken that mental barrier and solved one of the outstanding problems. 😄 I left everything sitting open and logged in, so as long as those cookies last I don't really have any excuses not to work. I did say that I'd help Mom with some stuff tomorrow, and there's next semester to get ready for as well, so I guess there are some excuses still lingering…
I made myself some pasta with fried Canadian bacon for dinner and then pretty much petered out. I put on some Norsemen and my eyes started to roll. Crashed out at like six o'clock! 😯😲 I did get up for a minute to brush my teeth and let the cat out, but I fell asleep again almost immediately after.
---
I suppose, in part, it has to do with the gyrations in the HIVE price, but once again dShitty was only the usual and not extra shorty. I even got one more SIM than I was "supposed" to, but they made up for it again with no WEED.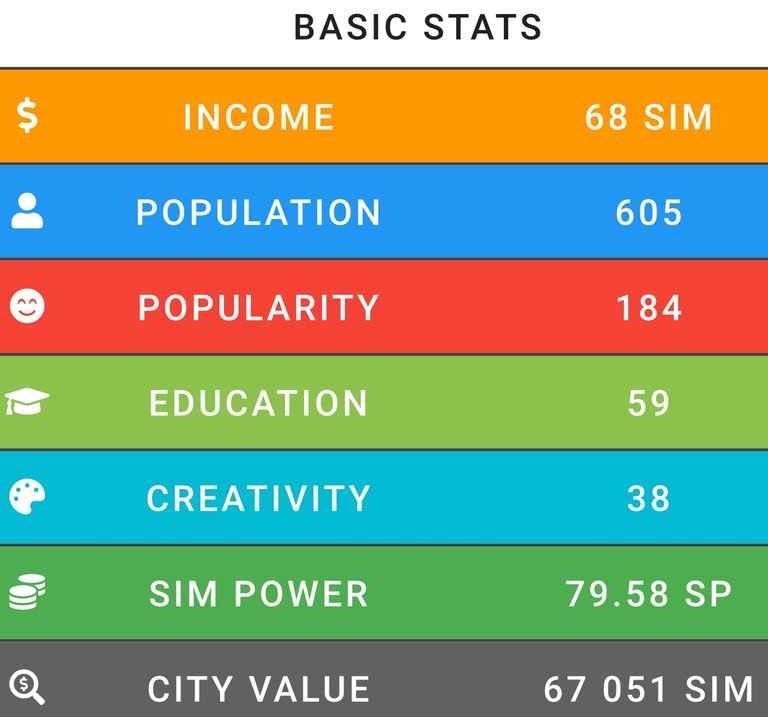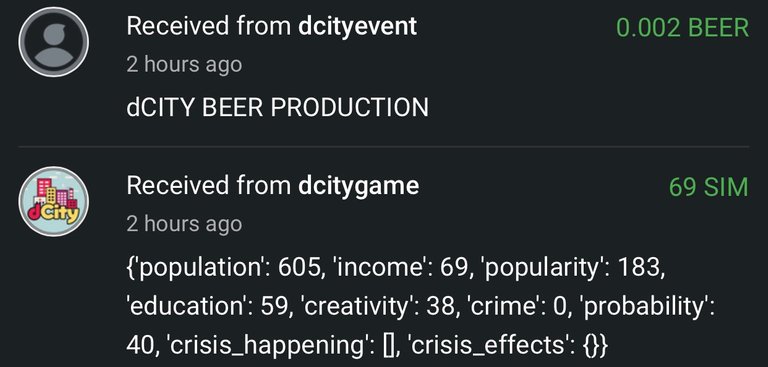 ---
Went in and did a couple missions on Rising Star today, just the same ol'. I'm thinking I might need to switch over to lessons again since my Ego seems to be rising faster than my stardom. 😛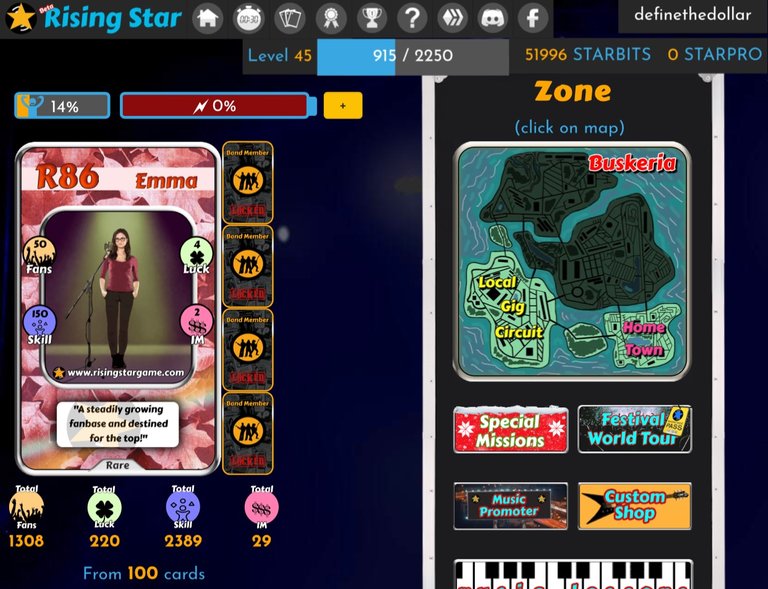 ---
Now I'm having to deal with the consequences of not having played last season, buried hopelessly in Silver, I've just resigned myself to it and played as much as I could tolerate with the sole intention of trying to get back to Gold.
I got most of the wins I needed for my daily quest, but that was more or less incidental and I didn't finish it…would have been like three chests or whatever, so no big loss.
I got close to Silver I, but started losing back again, got frustrated, and rage quit.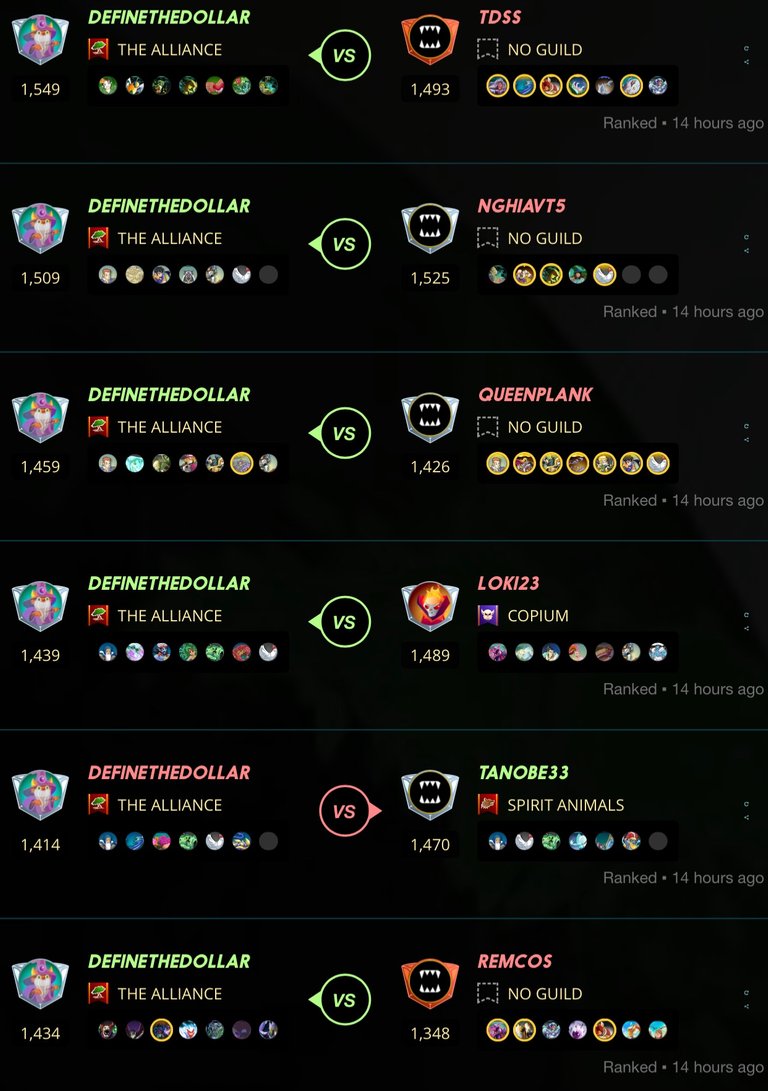 Otherwise, no changes in my positions. Staked my SPS for the day and still just waiting for vouchers to come back up a bit.
---
Average Last 7 Days: 10,753
Lifetime Average: 15,228
10k per Day Streak: 2
Still have several more days to go before I have a streak photo again. 😭
Longest Streak: 204
Distance on shoes: 728.49 km
Distance on hikers: 64.92 km
#AutomaticWin Tally: 421
#AutomaticWin Streak: 0
Longest Streak: 53
#TripleTen Tally: 118
#TripleTen Streak: 0
Longest Streak: 7
#DoubleDay Tally: 229
#DoubleDay Streak: 0
Longest Streak: 37
Highest Floors: 120
Highest Daily Steps: 41,528
Zombies evaded: 0/0
Mindfulness Diary:
Health: 81%
Satisfaction: 75%
Energy: 82%
Productivity: 75%
---
Referrals: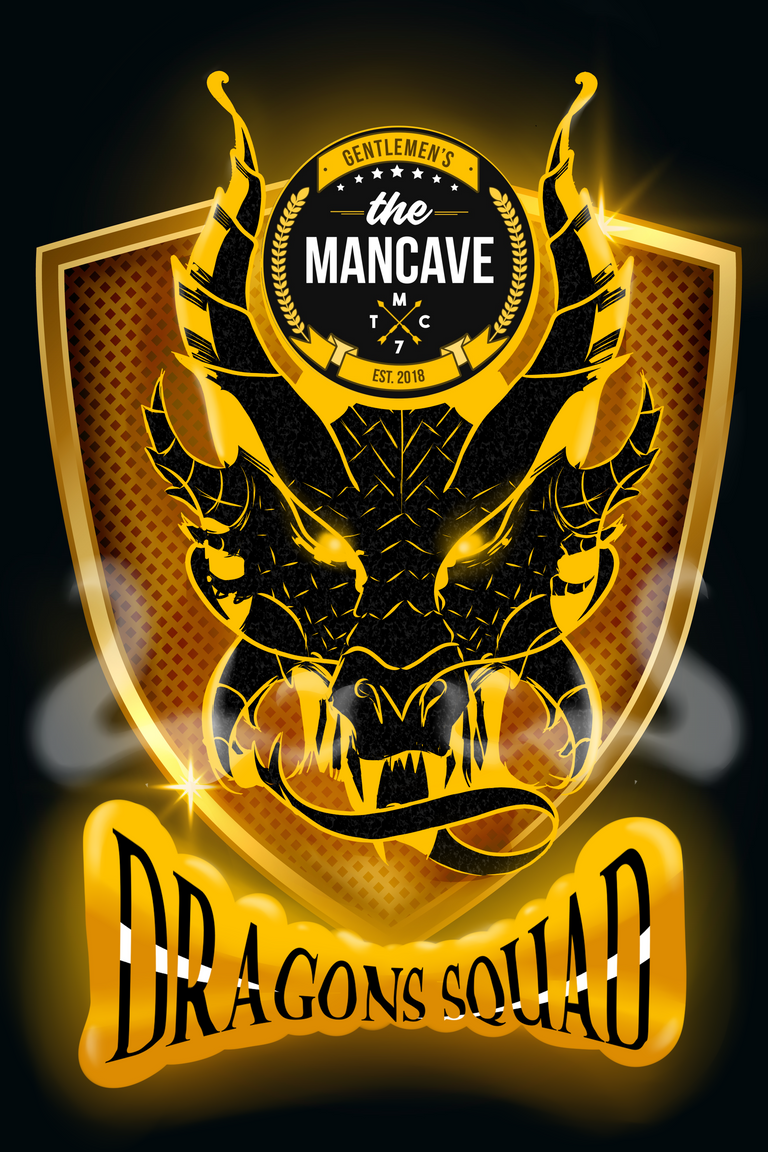 Power up and Hive on!
---
---