Jan. 11, 22: Routine, Lil' Prep, Oculus, TV, and Games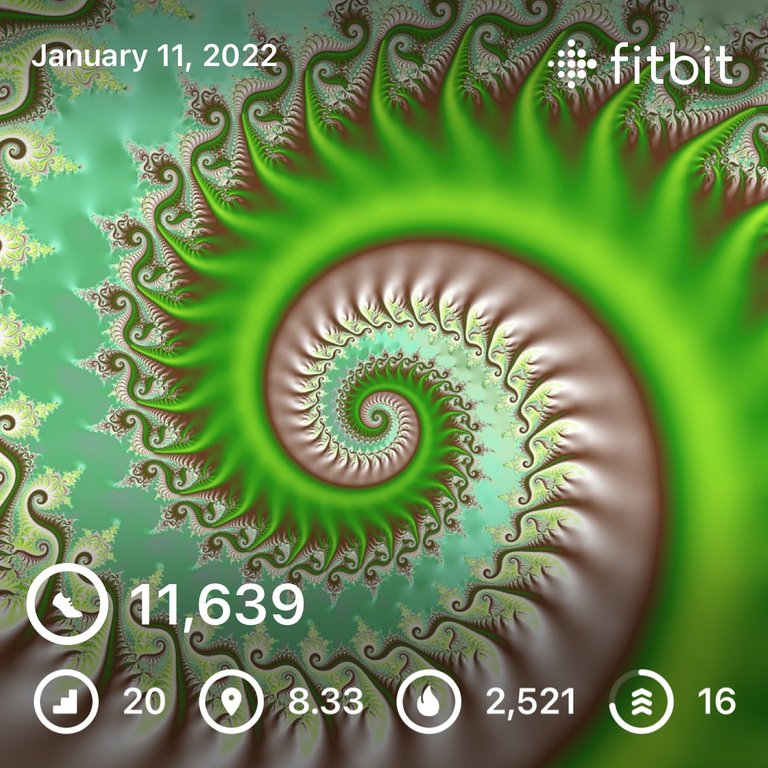 Have to admit, even though I was still about three quarters of an hour short on sleep tonight, it was much better. In fact, I remember waking up and being surprised that there wasn't any snoring and fell back to sleep for another hour! 😂
I didn't feel nearly as drained as I have the last several days and I made it through without crashing. Even though the productivity was still relatively low, I was able to shift into first gear at least…better than park!
Did the usual morning routine and was glad to see a bit of green showing for once in the crypto markets. BTC broke briefly below $40k (which was a scary sign), but so far has done a V-shaped recovery and bounced back to $42k or thereabouts. HIVE lagged behind, but is starting to move back up as well. My MATIC gained back a lot of its loss against ETH and my risk level is back to overly cautious, but given the volitility I'm not going to increase my position again for now. Just chillin' safe and snagging a bit of interest from time to time. (I've been keeping solid records, but I have a feeling that tax time is going to fun this year 😛).
On a fairly gross note, I took a shower and scrubbed my feet and went to treat the bad spots and one of them (the worst spot originally - probably why it hung on so long) was a hard scabby chunk that finally peeled off! I'd been a little discouraged that it wasn't improving much, but that was solid progress…new, healthy looking skin underneath. 👍😁 I'm still treating them as if they were at their worst, but there's really only one spot that's left to speak of.
Because of the delay of the start of the semester by one week coinciding with MLK day, I start Wednesday instead of Monday, so I still had more than a week to prepare, but considering how bad I've been feeling about myself and the fact that I wasn't as tired as I have been, I decided to get on with it.
I'd really set for myself the goal of getting everything done today with the vision of how good that would feel to be done and ahead of schedule…that didn't quite happen, as I was afeared, I noticed extra work that needed to be done before I could continue (basically scheduling the whole semester), but I did go in and edit the Blackboard sites a little to clean up old announcements and stuff that was copied from the previous semester and I created the WebAssign courses and started getting the Discord channels ready.
So, there's quite a lot I have to get on with still, and consequently no real sense of accomplishment there, but I did get started and got some done; it's not a blank slate. ☺️ I think working out the due dates for everything is the main task…then I can edit the calendars and schedule the WebAssign assignments.
Did my post for the day and my sharing and all that, grabbed a sandwich for early lunch and then hit the wall, but it was more of a padded wall than a brick one. 🤣
I decided that there wasn't really any good reason to buy a new Oculus game when I have Resident Evil 4 left to finish. Took me a minute to remember where I was at in the game, but got into it pretty quickly and cleared a couple more levels. Honestly, I thought I was a lot closer to the end than that…seems I still have more to go. 👍😃
After I'd played for a bit, I thought about getting back to work again, but my motivation was gone. I laid down figuring I'd end up passing out, but I didn't. Unfortunately, it was the last episode of Warrior Nun but it did say that another season is coming, so that's good. Wasn't too bad of a show despite the obvious "girl power." Now I have to hunt for something yet again. 🥺 First world problems. 😛
I jumped back in and played a little more Resi until Wenche got home. She made us pork chops and tater tots for dinner and we finished out the season of Crazy Ex Girlfriend. I think that was the end end, don't think any more seasons are coming. 😭 And then we watched the live performance…they are actually the talent in the show. 👍
I can't even remember what we put on after that, don't think I made it very long before I zonked out.
[Starting to get really annoying again having to wait around killing time to post. I'm back up to thirteen past ten today and it's a serious pain in the ass, especially when it should have been a simple and easy change to make ages ago. 🤬🤬]
---
What, what?! It says thirty-five, but no crime or crises and I got seventy-seven? That's not how dShitty works at all! 🤔🤷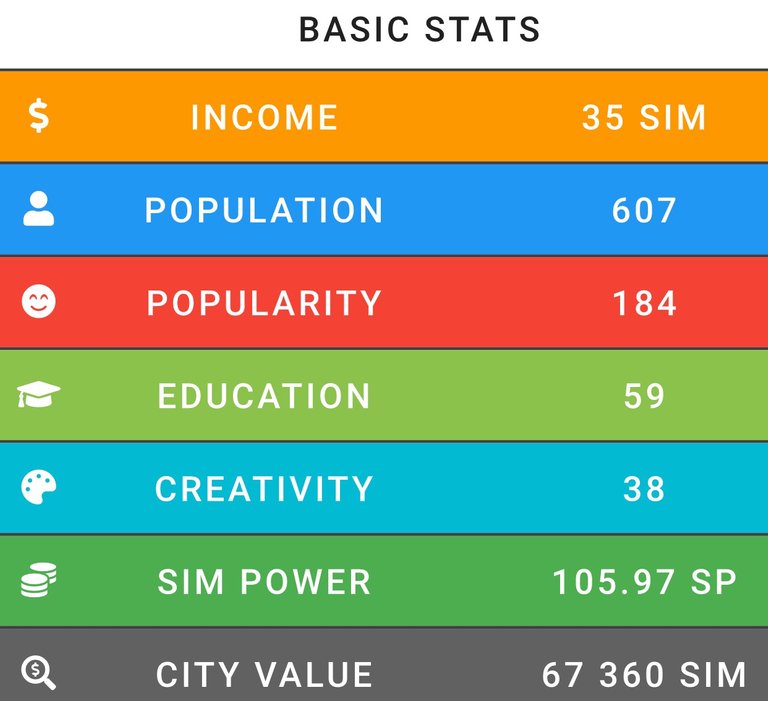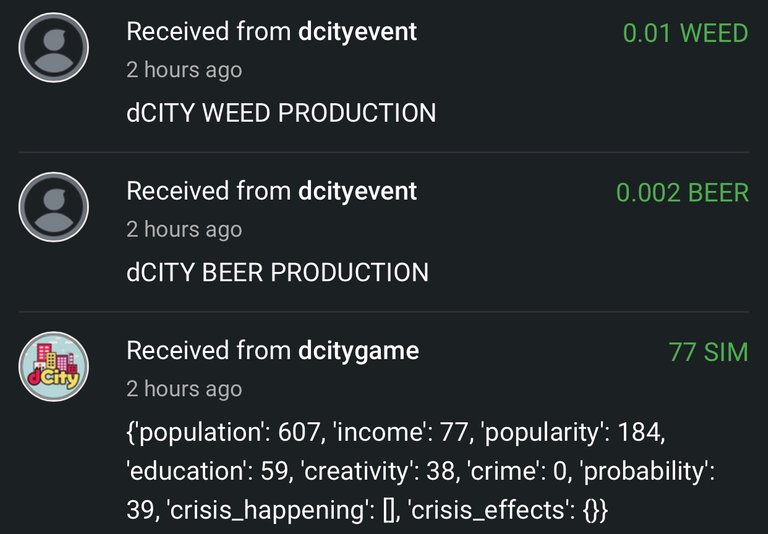 ---
I had some Starbits saved up, so I did finally go into the market on Rising Star today and grabbed another Rare Person card. I was already working on a lesson, but it had a lot more skill than fans and I got my Ego back to zero! Switched back to lessons still working toward unlocking the next mission.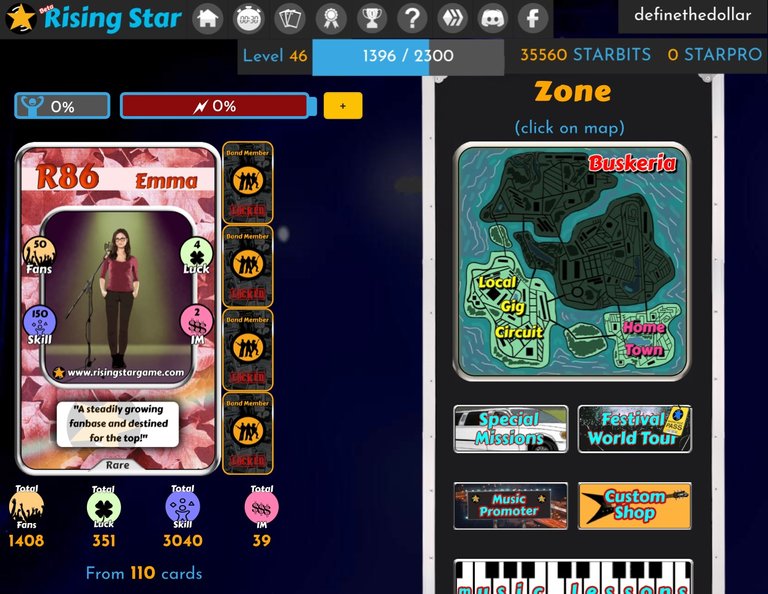 ---
Played my Splinterlands quest in the evening, as usual. Was significantly tougher today and I ended somewhat lower than where I started, but not by a whole lot.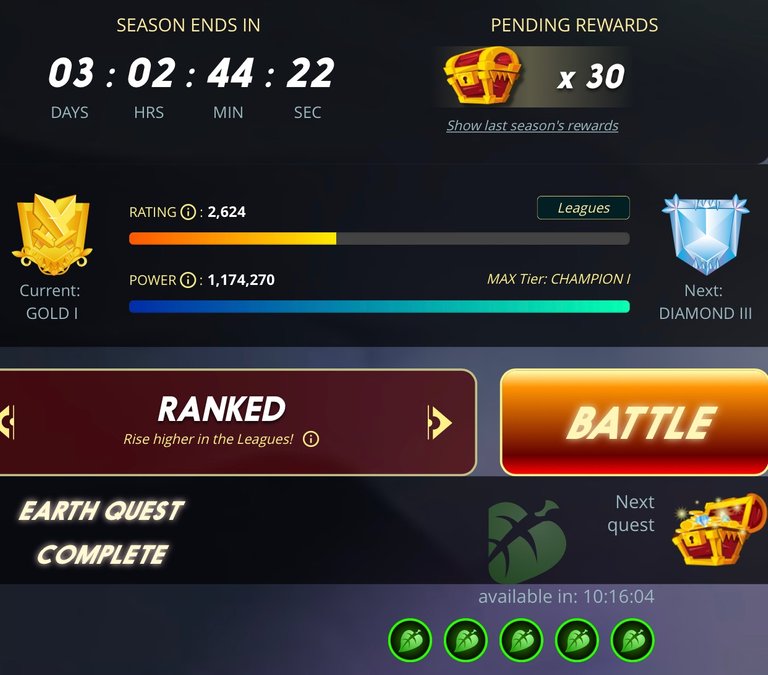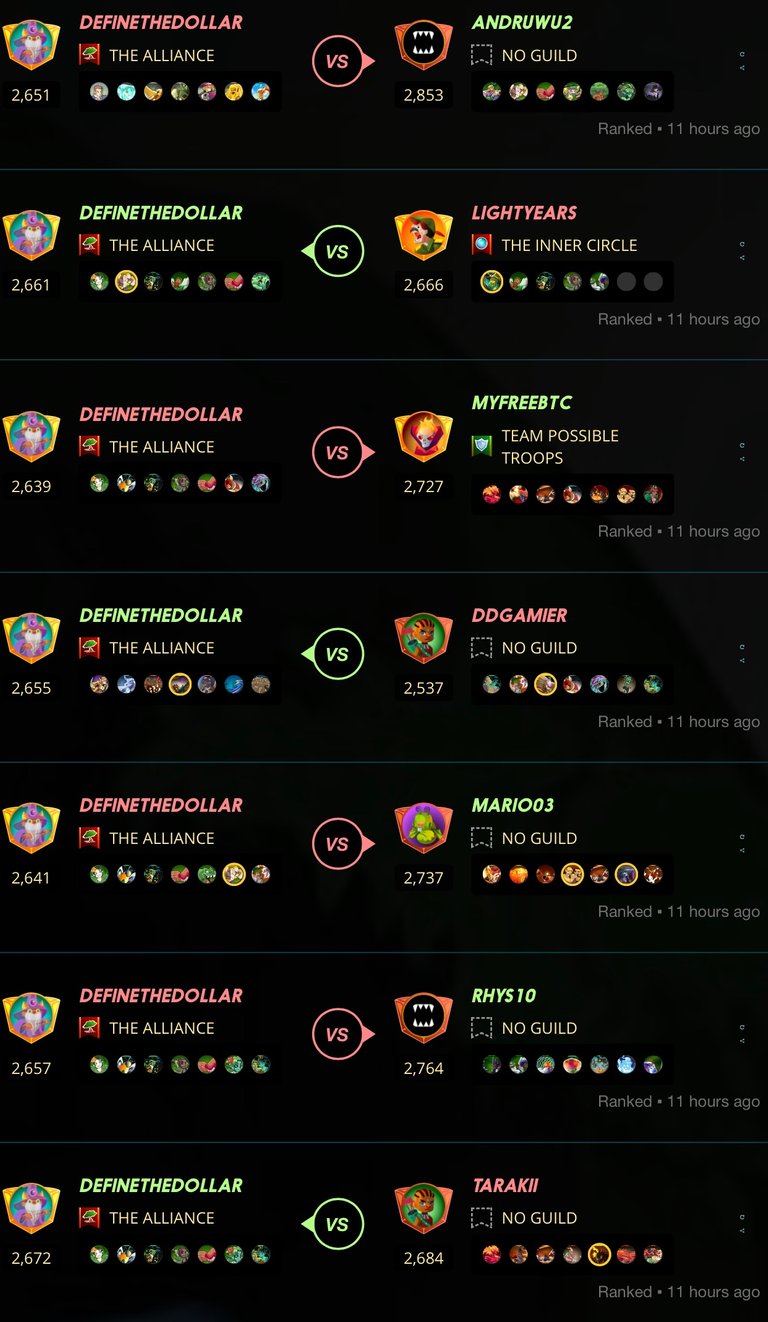 I had Snipe quest for today, and I probably could have done alright with that, but after a little consideration I decided to roll the dice. Was hoping for Dragon, but got Earth, which isn't as bad as at could have been. Still stuck in Gold I, though: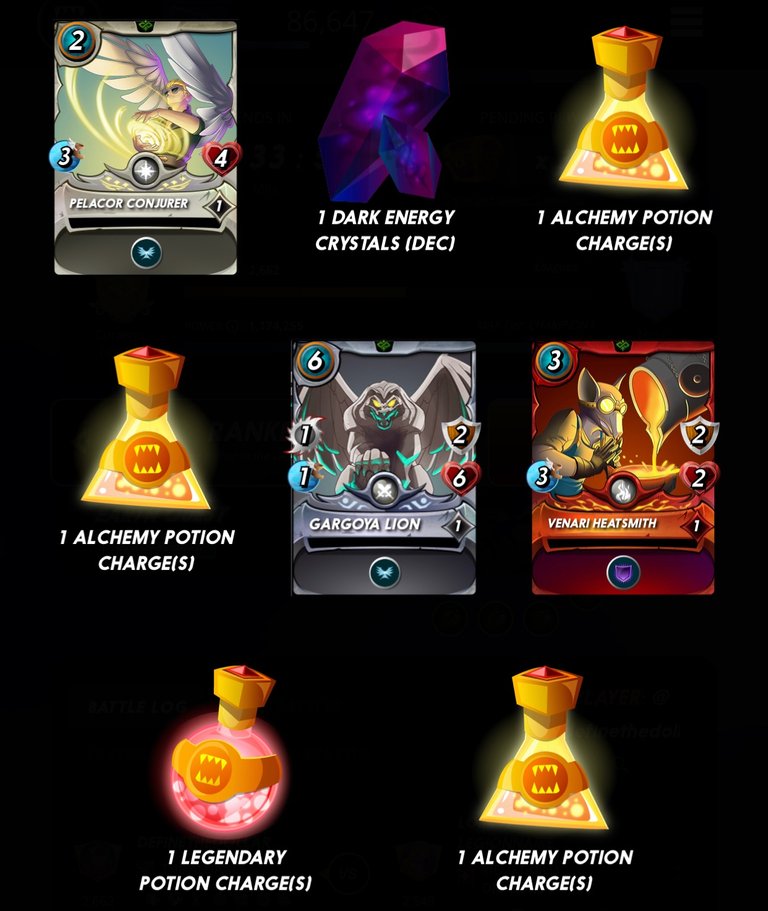 I have been using some of my SPS drop lately to pick up some more packs, but between the drop amount declining along with the interest rate on holdings, I figured it best to try and stabilize a little and just staked today.
I did finally sell a bit over fifty percent of the vouchers I've been sitting on. I haven't reinvested all of the funds yet, but I did snag a few more PIZZA…I dig their vibe, even though I might have been better served getting some more dividend paying tokens. I'm still considering PLN, but there's not only the token fund outlay but the matching HIVE at risk as well. Thinking of letting Witty take that risk and going harder into PIMP to make it up on the backside. 🤔
---
Average Last 7 Days: 10,788
Lifetime Average: 15,184
10k per Day Streak: 5
Hrm 🤨 still no streak photo. Five days should definitely count as a streak, but it's looking very much like it's going to rip me off again. 😢
Longest Streak: 204

Distance on shoes: 728.49 km
Distance on hikers: 64.92 km
#AutomaticWin Tally: 421
#AutomaticWin Streak: 0
Longest Streak: 53
#TripleTen Tally: 118
#TripleTen Streak: 0
Longest Streak: 7
#DoubleDay Tally: 229
#DoubleDay Streak: 0
Longest Streak: 37
Highest Floors: 120
Highest Daily Steps: 41,528
Zombies evaded: 0/0
Mindfulness Diary:
Health: 80%
Satisfaction: 76%
Energy: 78%
Productivity: 70%
---
Referrals: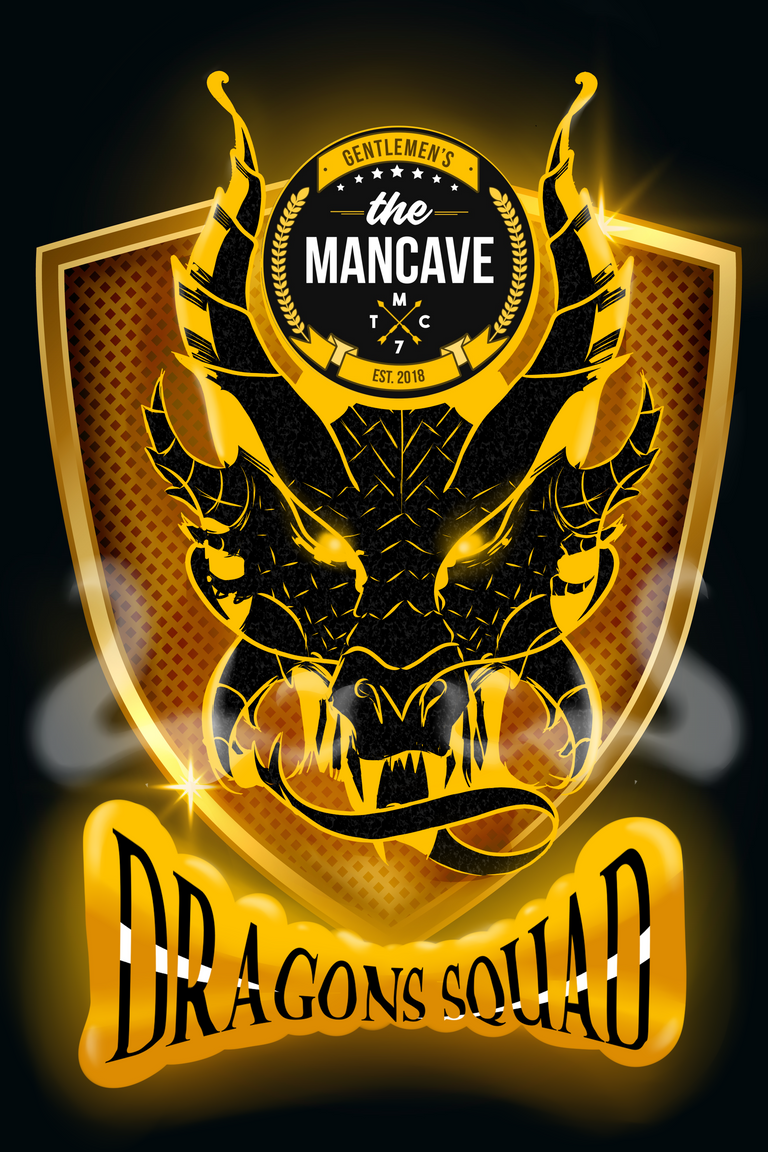 Power up and Hive on!
---
---