Jan. 15, 23: Routine, Grocery Shopping, TV, and Games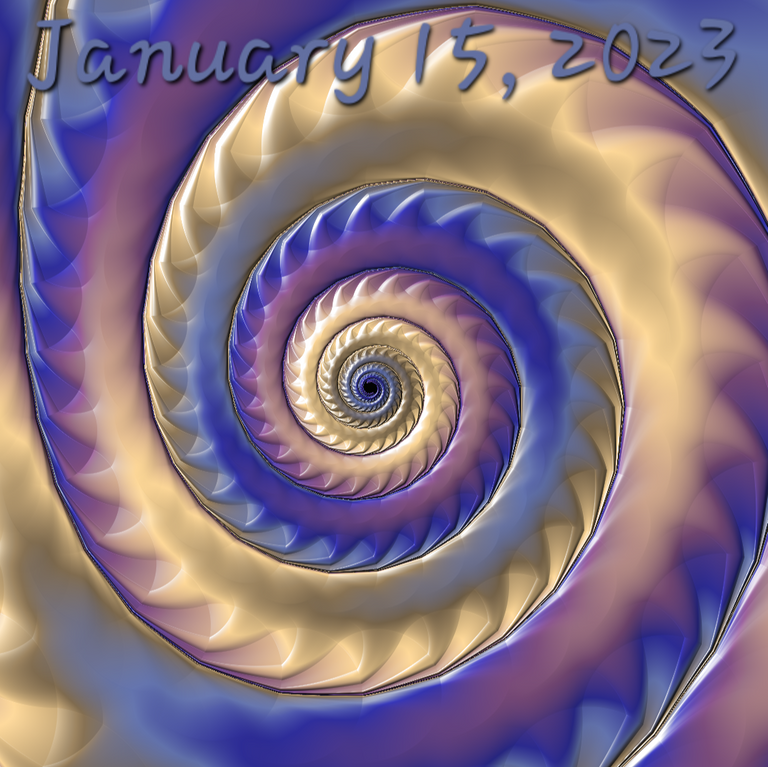 [Man! It's after eight o'clock already and I'm only just starting on my post. 😱 I got caught up in a deep-dive getting both my and solairitas' wallets cleaned up...been a while but I got them both done ✔️ everything that can be staked is staked and I sent the crap tokens (VKBT and LasseCash, those type) over to be dumped off. I also decided to give the Project all my LGN, so hopefully whatever benefits come from those will accrue to it. 🌞 My tummy is really bad this morning, though. 😭]
Oh, crap! I'm only just starting section this now with fifteen minutes remaining before posting time...only a few hundred words short of my goal right now, but man, time crunch this morning. Been working on Solairitas stuff mostly so far this morning like I said.
Fell asleep super early last night, like around seven thirty, and while I did wake up quite a few times during the night and moved out to the couch around three thirty, I slept all the way until until five for nearly ten hours of sleep! 🤯🥳
Got on with the morning routine and again was pleased to see that the crypto markets are holding up! I'm still skeptical and there was something like $750 million in short liquidations on this last pump, so there's still a danger that this was just a short squeeze and we're going to see some more downside again. A lot of people looking at the four year cycles and swallowing the hopium but I'm staying cautiously optimistic.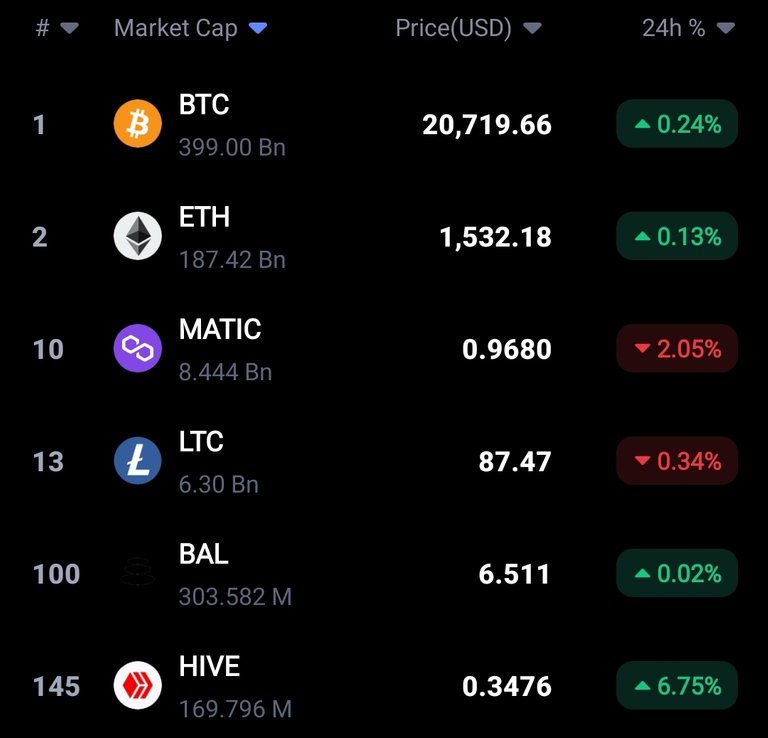 Did all the normal morning stuff otherwise and got to work on my post. Once I was done and had it published and shared we headed into town to do the grocery shopping.
When I went into work on Thursday, I played the "can I get home on this amount of gas" game (and won! 😁), so I for real needed to get gas before we went.
We stocked up big time this time, got all kinds of meats and a bunch of out-of-the-ordinary stuff like a furnace filter, toilet paper (since we had a coupon), hair coloring, and I got an eight foot cable for the phone charger in the bedroom and a new twelve volt charger for the kitchen. It was crazy this time...$365, a dollar for every day of the year! 😯😱
After we got back we put everything away and I cleaned up in the kitchen some and folded and put away the newly cleaned laundry.
Hopped over to PAL server for a bit since there was an odd ping and it had been a really long time since I'd attended Crim's show. Spent a bit of time in there and then it was time to hop in the shower. 😉
We made some super yummy homemade pizza for dinner and Wenche even made the dough from scratch! I forgot to get a pic, though. 😭
After dinner we just chillaxed in front of the tube. We hunted around for a bit for something to watch and we watched a movie (that I can't even remember, oh right, Jurassic World Dominion) until bedtime...don't think I even made it the whole way to the end.
---
OK, this feels super weird...jumping straight to Splinterlands from my diary section without any intervening games, not sure that's ever happened. I'm not even really sure if I should keep it separate, but for now I'm sticking with its own section.
I'm guessing it's the end of the season since my rental income popped again all the way to two dollars. I suppose the rise in HIVE price helps too. I can say that rentals and SPS interest have paid for my WOO punt (as well as a couple others), so while it depends on whether they pay off or not if it will be worth it, I can't complain too bad (other than I'd like it to be more, of course 😉).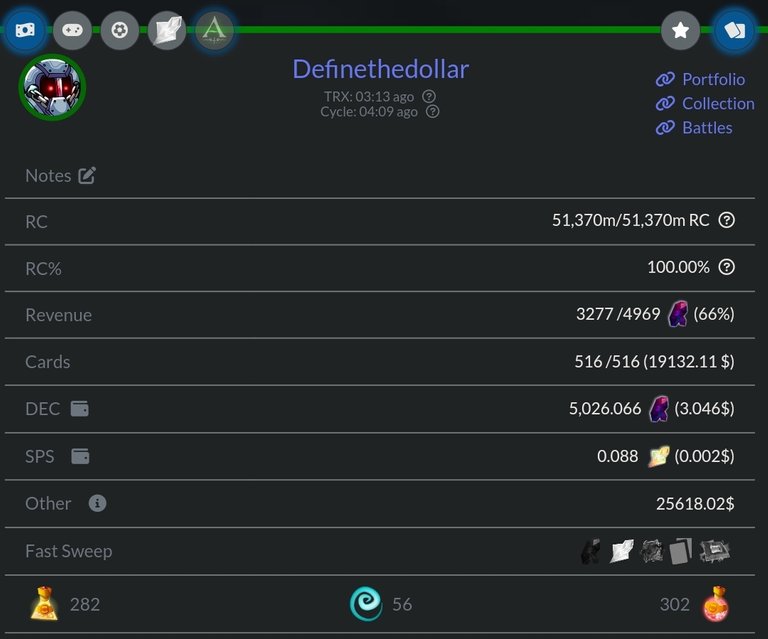 Claimed the SPS interest, and since I'd swapped out all of what I'd saved up over the last few days, after I paid the rental fee I staked up the rest (and am sticking to the plan of doing so for the next couple days, even though I could use some more liquid).
---
I'm also not sure whether to give WOO its own section, but since I have been getting into it harder and have some updates, at least for now, I'm going to try it out. (Shaking everything up over here!)
There we go, got properly double the stake rewards today. 😀 Still no mining rewards, but been thinking about maybe snagging some alpha packs off the market...I think you can stake them to help with mining (but not sure) and I think I still need a manager card to run events on my new lands...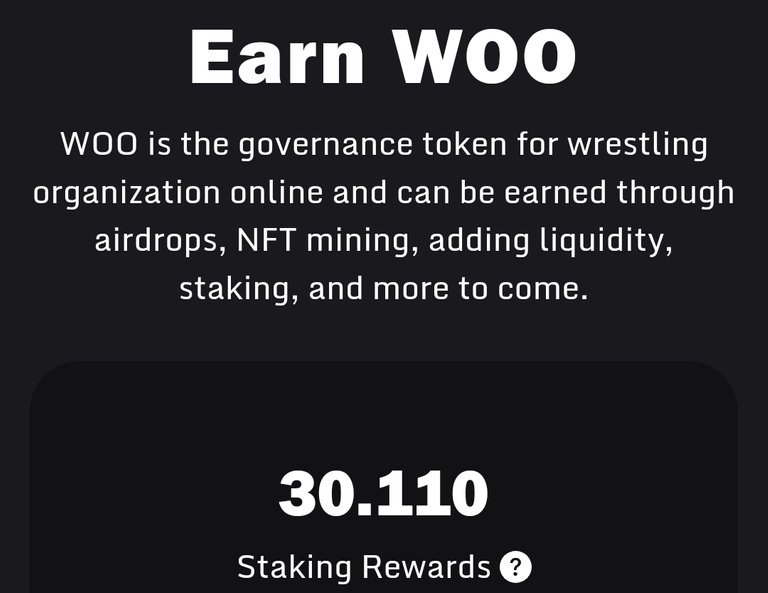 Speaking of which, I swapped out the SPS I'd saved up and it was enough to put me over the 36 goal I needed to get two lands and I took the plunge. (Blasted through all my dry power now...in a bit of a spot, hoping my Splinterlands income will get back up here soon)

To be honest, I'm a little worried that it's not going to be worth it (that I didn't go in hard enough)...only in that I will have two of the ten thousand cities. What's the likelihood that I will get any events and actually make any income? I'm thinking 0.0002. 🤔😢 Even worse if I only upgrade one city (and it sounds like it's going to cost plenty of WOO just to do that)...we'll see, time will tell. For now, though, I have about a month to wait before my purchase even goes through.
Still got an itch, though...like I said, thinking about getting some alpha packs, and I should probably stack some more WOO for the land upgrades. 🤔
---
HK:
I suppose at some point I should go on the computer and refresh this (literally refreshing the browser over and over)...it's an annoyance and a chore, though, not anything I really look forward to having to do.

Happened to check on the value of my VFT bags...a nice round 0 at this point.
dShitty:
I don't believe it, and I have no idea how it happened, but solairitas' city actually got some SIM today! It's also now getting the token dust, for whatever that's worth.

RS:
What can I say about Rising Star other than I did another mission today? I don't know why I thought I was getting close to half way to millionaire, that was weeks ago and I'm still not even there. At least my Ego is still zero and no drunk fans.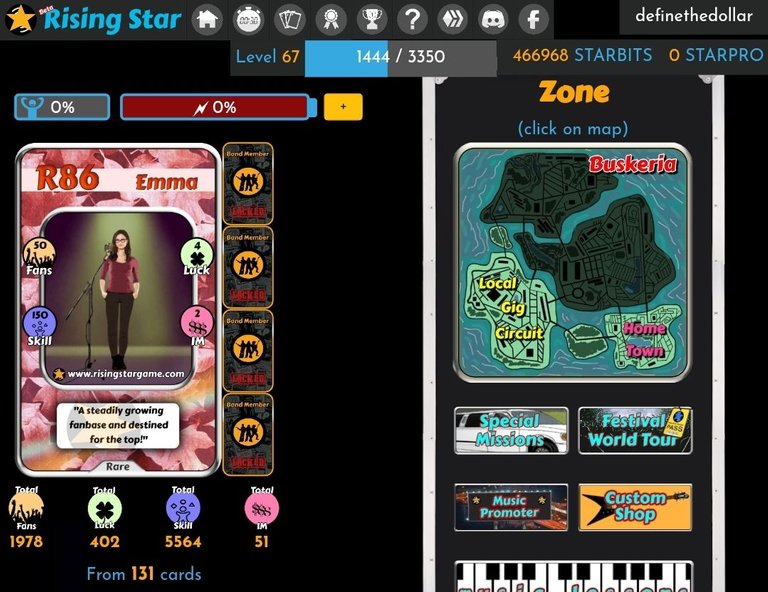 GLX:
Just did the normal claim and stake on Genesis League again today. Can't say the serotonin bump hasn't worn off at this point, but it's free "money," so no worries.

---
Average Last 7 Days: 11,055
Lifetime Average: 14,539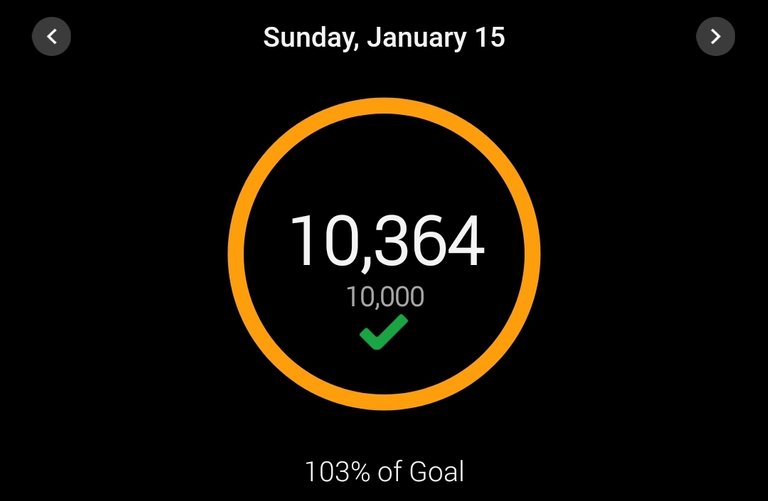 10k per Day Streak: 98

Longest Streak: 204
Distance on shoes: 1290.22 km
Distance on hikers: 67.07 km
#AutomaticWin Tally: 425
#AutomaticWin Streak: 0
Longest Streak: 53
#TripleTen Tally: 118
#TripleTen Streak: 0
Longest Streak: 7
#DoubleDay Tally: 236
#DoubleDay Streak: 0
Longest Streak: 37
Highest Floors: 120
Highest Daily Steps: 41,528
Zombies evaded: 0/0
Mindfulness Diary:
Health: 77%
Satisfaction: 85%
Energy: 90%
Productivity: 78%
---
Referrals: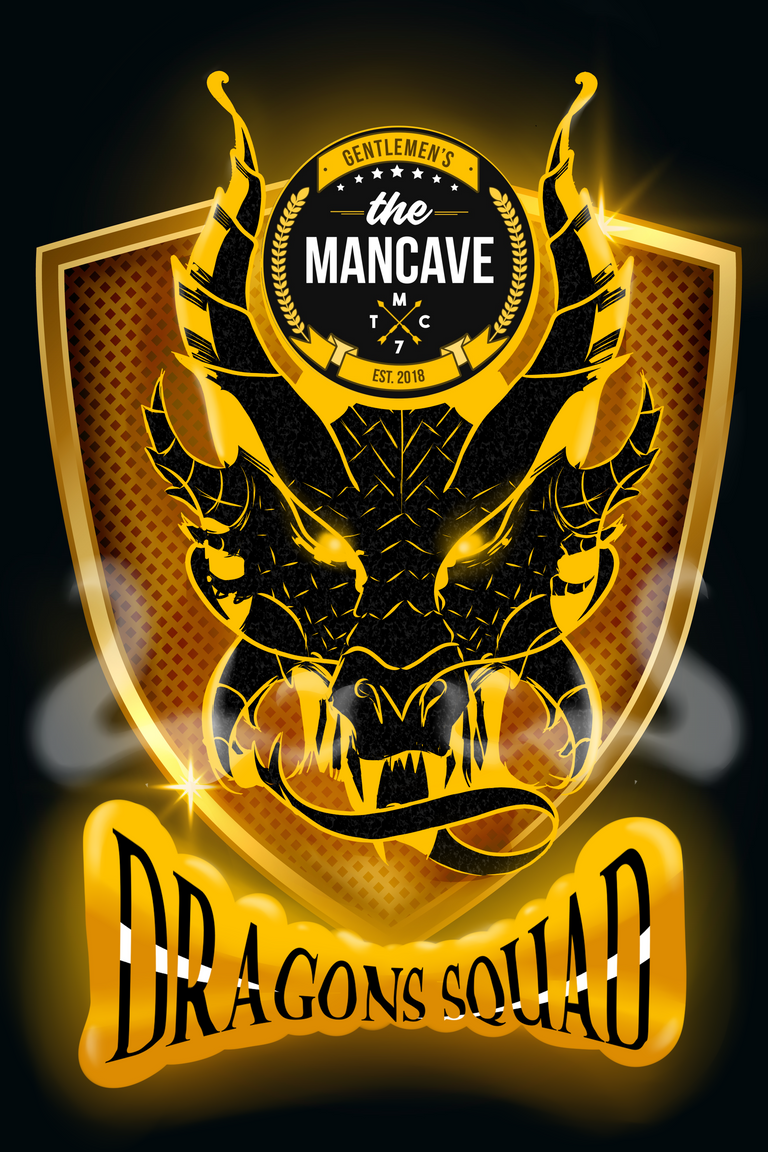 Power up and Hive on!
---
---