Jan. 18, 23: Routine, PIMP Meeting, Running, TV, and Games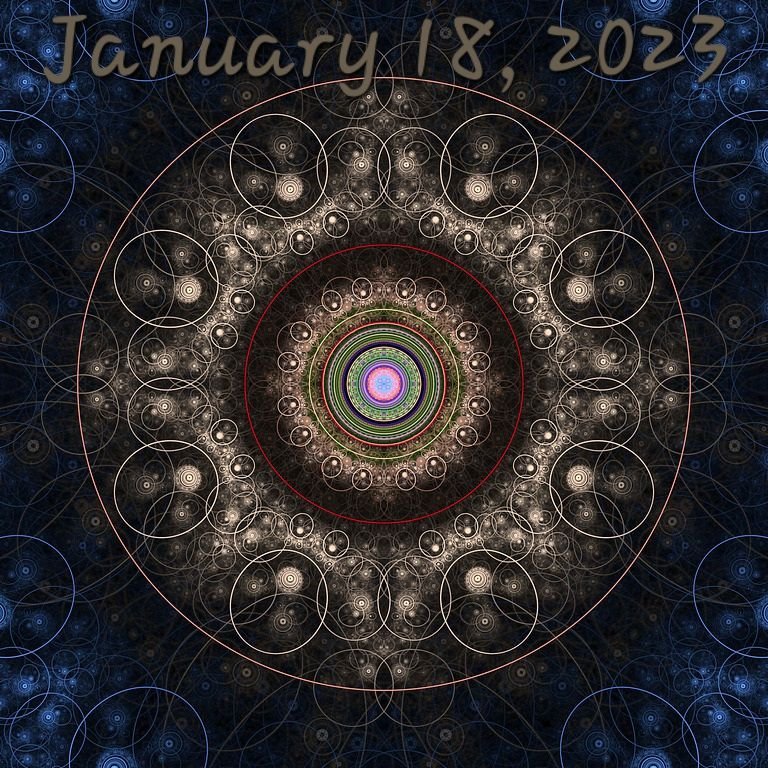 [I kinda' started on this post yesterday, but only the skeleton; didn't get started on the text at all...only got about an hour this morning, so feeling the crunch a bit. It is a bit weird, though, the Wombat Dungeon Master season ended last night, so I keep getting the urge to send him in, but it's disabled for a week now. 😡😭 This season actually sucked pretty bad and I'm pretty sure it was my last...paying like fifteen dollars to click buttons for a month is just stupid.]
Got to sleep a little later than I have been lately, shortly after nine and got up almost right away and moved out to the couch. Got up at five and was just a couple minutes short of eight hours. My tummy is still terrible, but I've not felt too bad otherwise (although I did drift off for a couple minutes this afternoon).
Got on with the usual morning routine and was pleasantly surprised to find the crypto markets still moslty in the green. 😃 Nothing goes straight up, though, expecting to see some kind of pullback here soon...just hoping it's not too violent. 🤞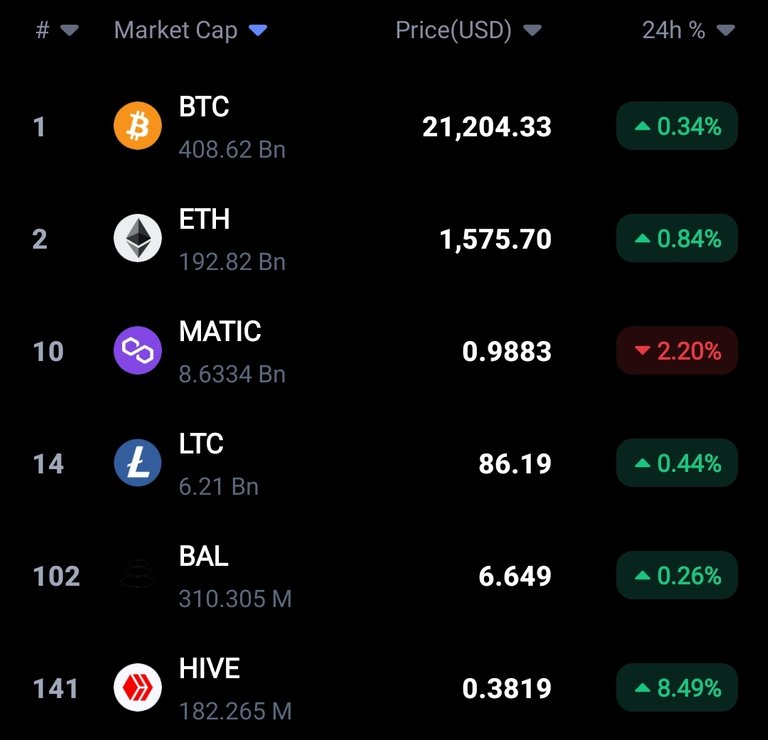 Otherwise, just the usual catching up on Discord pings, curating, token shifting, all that good morning stuff I do every day. We had PIMP meeting this morning, but I got a solid early start on my post and was actually able to get it done before the meeting started. 👍
Headed over for the meeting and we had the folks from HiQ/CraftINK come talk to us about their game and the road map. I already kind of punted into this one a bit, and it's not to say that I wasn't impressed with them or that I didn't find their answers compelling, but I'm not feeling that itch to go in much harder...for now, I think I'm just hanging back and staking some INK to see how it goes (honestly, I feel a little butthurt about the last card contest...I guess it was my fault, though, that I didn't understand it was only one card and you had to stake into the pool, not stake the tokens 😡) but anyway. It does sound like it could have the potential to be a fun game to play...
Speaking of which, we did have a bit of a discussion about that again...should a project's focus be on fun gameplay or the economic/play-to-earn aspect. Everyone was saying that the fun should be priority and the economy will follow, but I disagree.
Of course, it has to be fun, I mean, I complain daily about how not fun the games on this chain are as it is, but given two fun games, I'm going to choose the one that maximizes the return on the time I spend. Looking back at four hours of game play and saying "I had fun" is one thing, saying "I had fun and made some money" is better.
After the meeting finished up I decided to head out for a five kilometer run. While I did keep the pace up pretty well, I was still about three minutes short of a new record.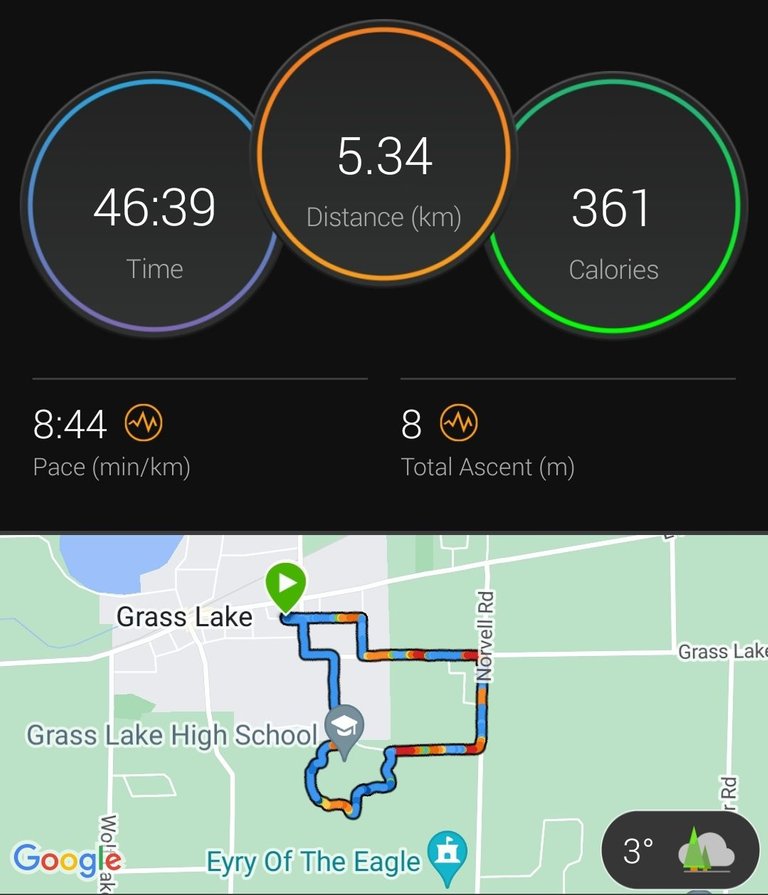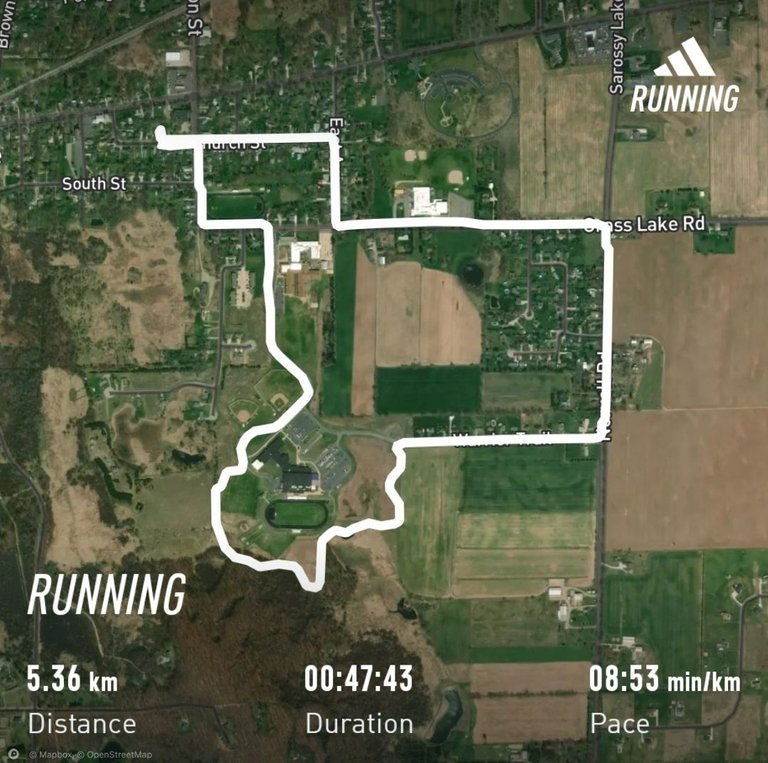 It was a bit chilly out, but not bad at all for the middle of January, and I had a solid sweat going by the end.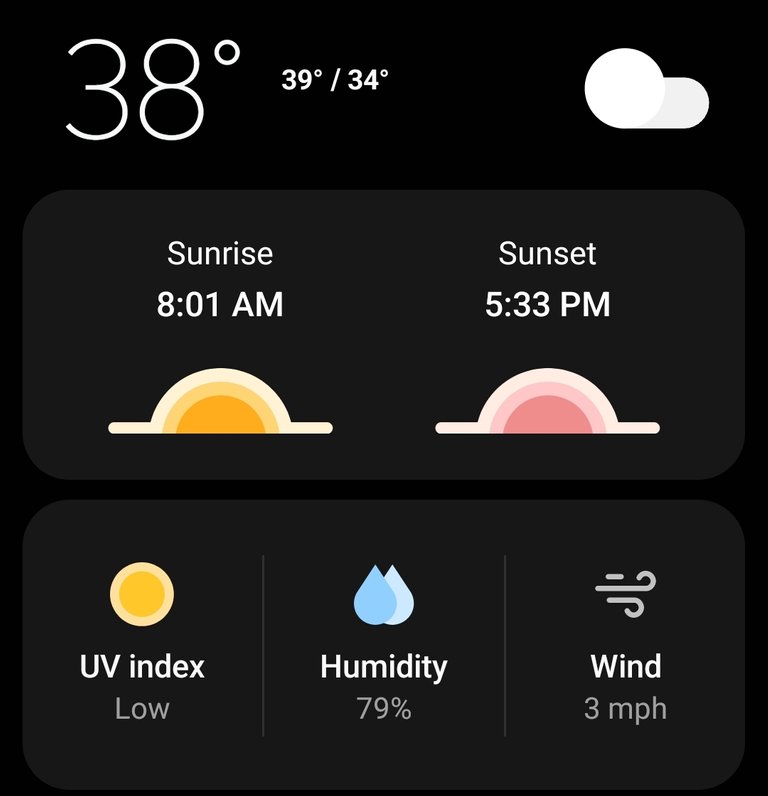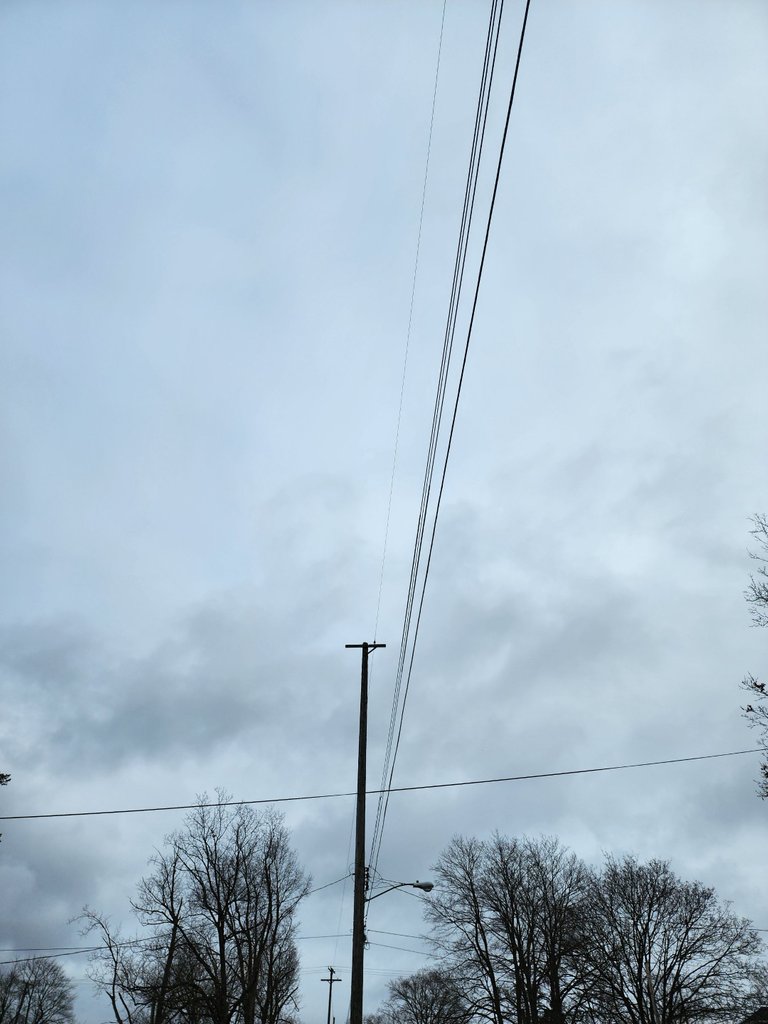 The pond is already starting to thaw out again, it's definitely been an unusually warm winter this year.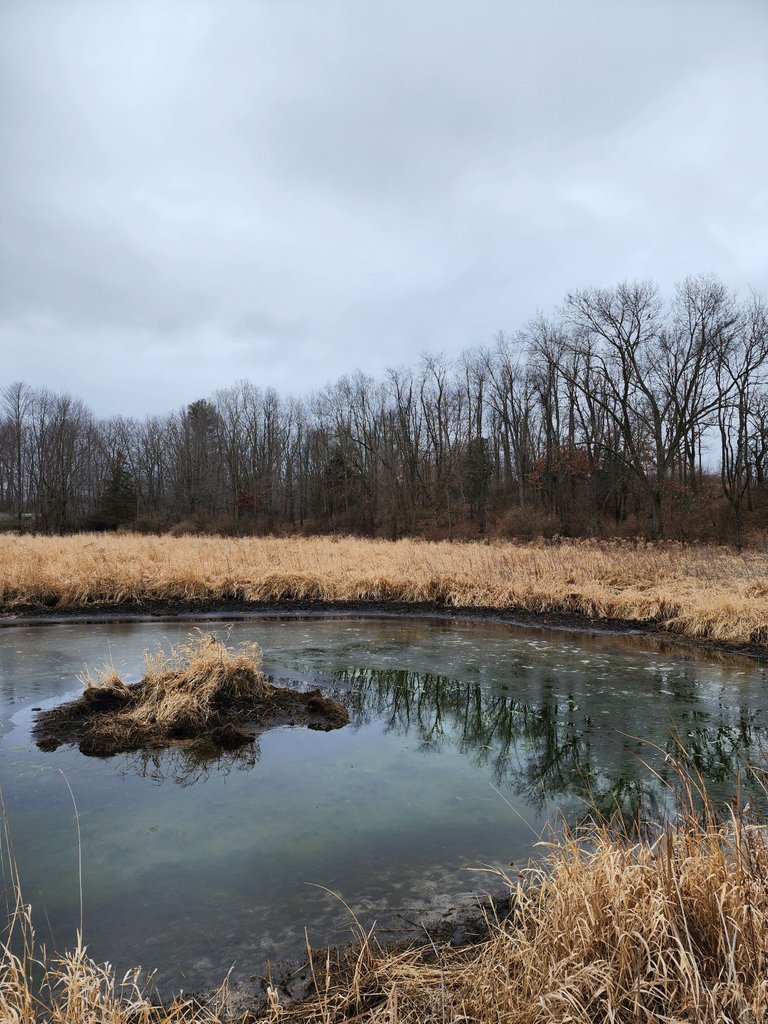 After I got back, I got my usual sandwich for lunch and then hit a mini wall. I didn't really drag that bad, but I didn't really feel that motivated either and I laid down watching criminal psychology videos and dozed off for a few minutes.
Pretty much just dinked around online and watched videos...I did grab a shower, but that was about it.
When Wenche got home from work, she made us French toast for dinner and we watched some more Agents of SHIELD until bedtime.
[Not too bad, basically done except for an edit here and there and still got twenty minutes to spare before I have to get ready for work. 👍😁]
---
My Splinterlands rental income fell yet again today. 🤬 I really don't get it, is it really that people en masse have gotten fed up with it? I'm hunting for some reason to make sense of why I'm only earning a third of what I was just a couple weeks ago. 😡🤷‍♂️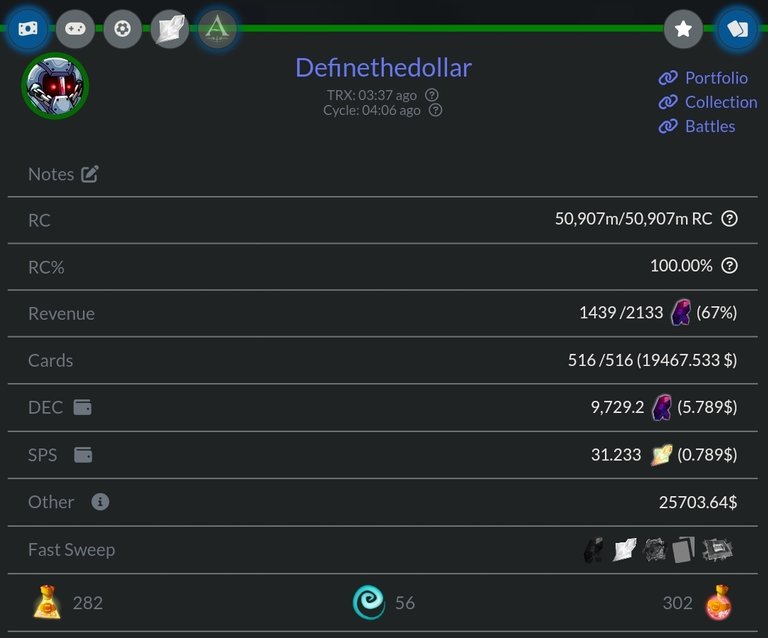 Claimed my SPS interest, paid the rental fee, and for now I'm saving up the liquid to swap out in a couple days (still pretty low on liquid at this point).
---
dShitty:
Well, that was seriously fucking short-lived. 🤬 dShitty is back to paying nothing but token dust even on my consolidated city, ridiculous.

RS:
Pretty sure I went in on Rising Star twice today. My Ego was at one percent, so ran a lesson and then was back down to zero so back to missions again. Lesson, mission, mission, lesson, no progress, lesson, mission...we're having fun, right?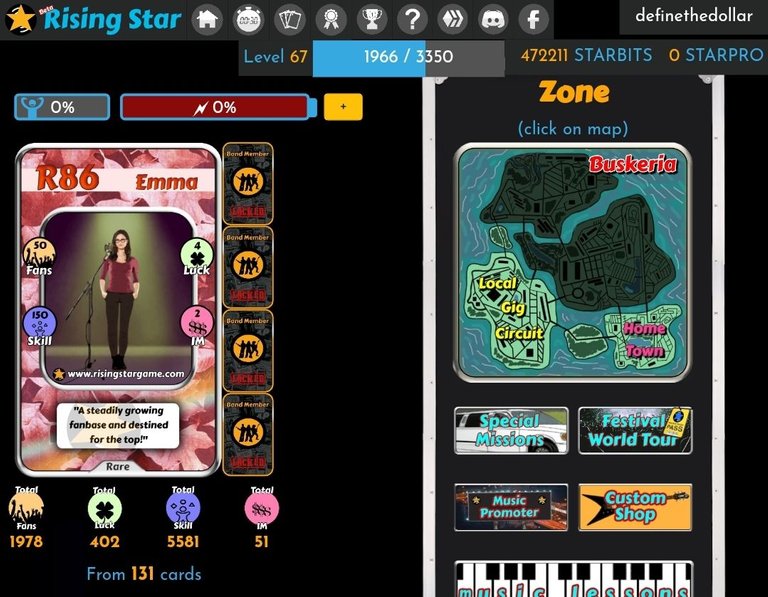 HK:
Twenty thousand BUDS means: I'm a sucker. 😛🤣

GLX:
Not sure why, but I felt a little guilty selling the GLX off...goofy, I shouldn't have any attachments to it at all. As such, I was going to just stake it all, but the liquid is low, so I decided to pull out twenty instead of the fifty that I have been and staked the rest.

WOO:
There we go with double the stake rewards...got a nice thirty going. Even better, the delegation rewards are nearly ten to one versus the stake although, to be fair, it's ten times bigger in terms of investment).
I went over to the Discord to ask about how the city events will work and whether I was right in thinking that I only have a .0002 chance of making any income.
First I just got some snark (which was sadly excused by a mod), then I got a couple answers that were unsatisfactory, honestly, and I'm still not clear (this is why you do your research beforehand instead of jumping into stuff just following your gut).
From what I could gather people have to travel from city to city and cities have less income the more they get used...the other statement was that there will likely not be ten thousand cities in the first territory (which is dubious, they're selling 9k and giving 1k to team members - don't see why they think they wouldn't sell) so as a player I'm looking at thousands of cities regardless...would I not choose cities of people I know (like team members)? Would I dig through thousands of cities to find one toward the bottom? Still looks like a 2/(thousands at least) chance to me.
I guess all I can do now is stick with my plan of upgrading one city and hope for the best.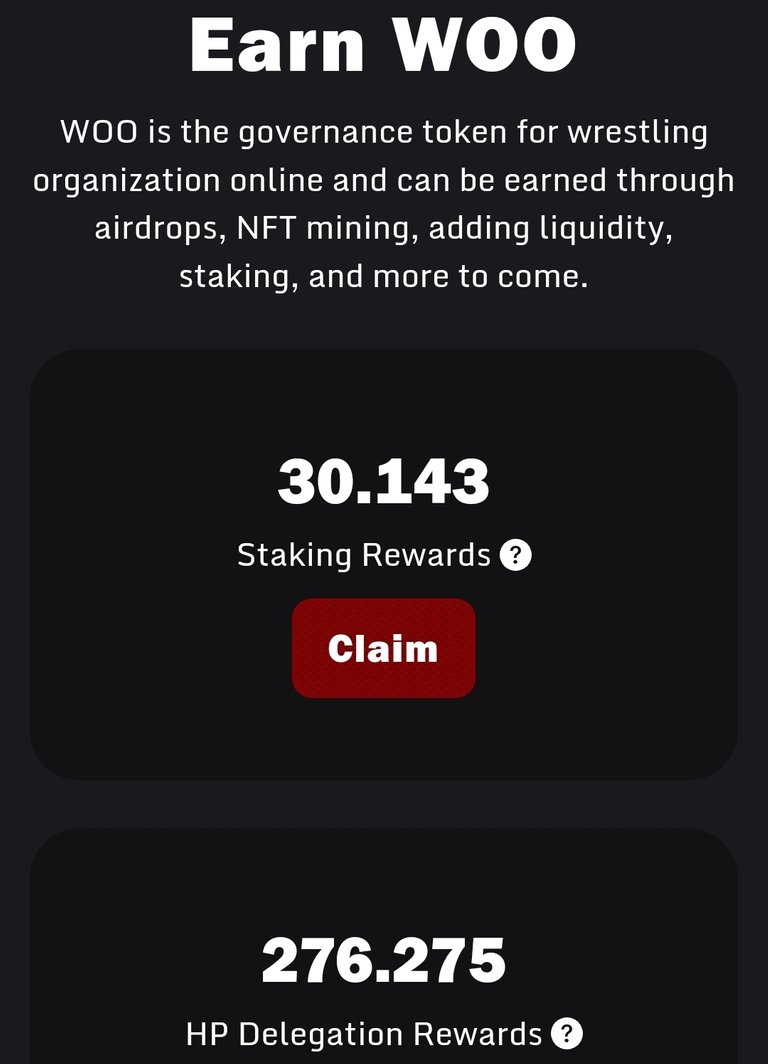 Despite all that, for some reason I'm still itching to get some packs to catch the second half of the airdrop that ends this summer.
---
Average Last 7 Days: 11,256
Lifetime Average: 14,531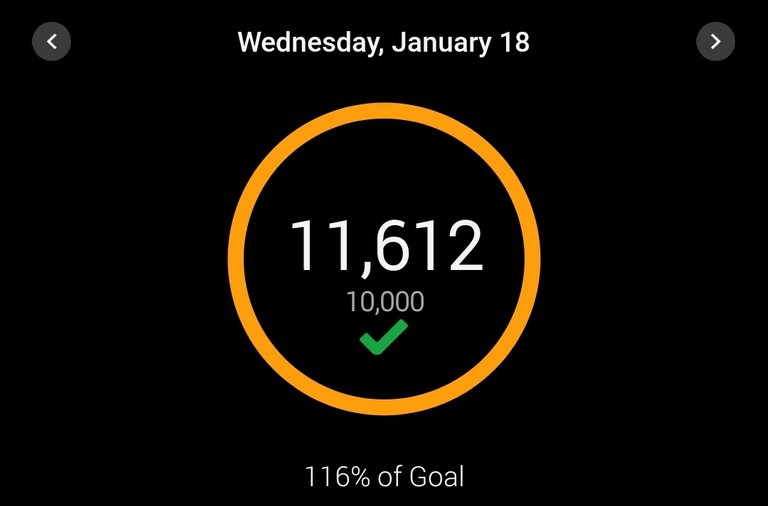 10k per Day Streak: 101

Longest Streak: 204
Distance on shoes: 1294.73 km
Distance on hikers: 67.07 km
#AutomaticWin Tally: 425
#AutomaticWin Streak: 0
Longest Streak: 53
#TripleTen Tally: 118
#TripleTen Streak: 0
Longest Streak: 7
#DoubleDay Tally: 236
#DoubleDay Streak: 0
Longest Streak: 37
Highest Floors: 120
Highest Daily Steps: 41,528
Zombies evaded: 0/0
Mindfulness Diary:
Health: 73%
Satisfaction: 83%
Energy: 90%
Productivity: 60%
---
Referrals: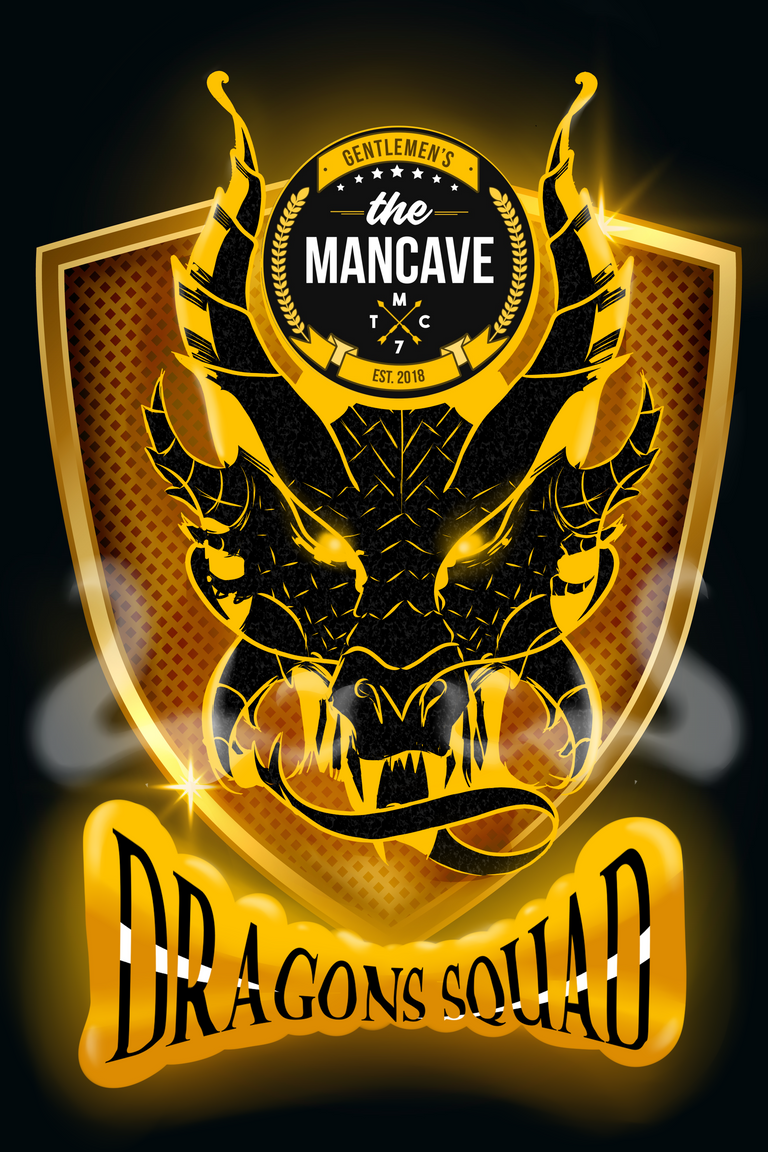 Power up and Hive on!
---
---