Jan. 20, 22: Rougher Night, Routine, Errands, Collapsing, TV, and Games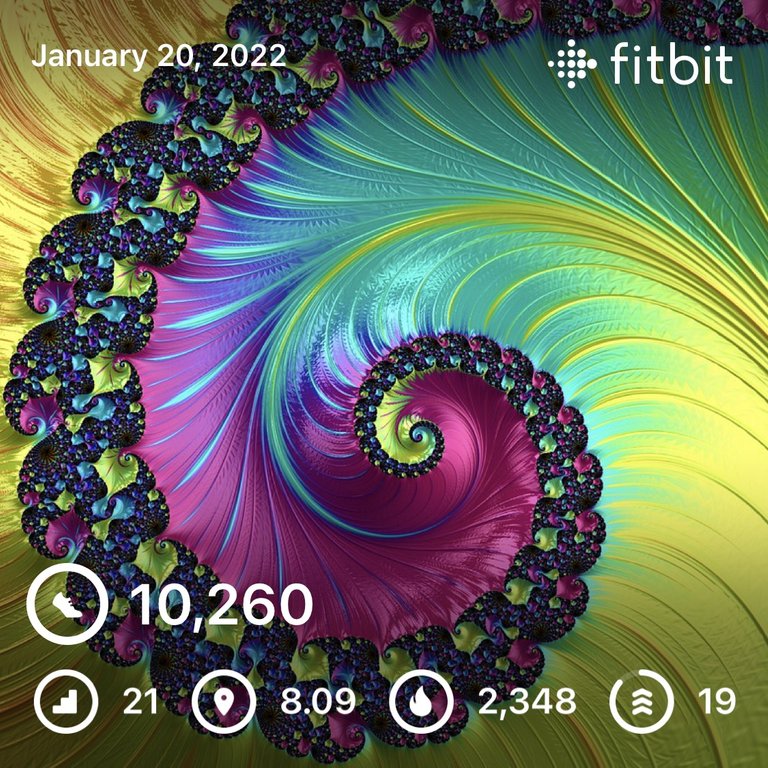 Man! Tonight was even worse than last night. 😢 Made it from ten until about three thirty, but was woken by my back every time I rolled over and was drenched with sweat. 😭 So, ended up a solid three and a half hours short on sleep.
I did feel a bit better as far as my cold, but kinda' hard to tell when I'm drained out either way. That sick taste is long gone and the cough is less, so it's moving in the right direction. Still a little congested, though, so keeping on top of the vitamins. Honestly been wondering if it's omicron, could be, but meh a cold's a cold no matter what fancy name you want to give it.
Thursday has become a day to get stuff done in terms of running errands and doing the Solairitas Update for #PYPT and attending, and while I did get the Project's H-E wallet cleaned up early working on the Update and did get my errands done right after I did my post, when I got home I was absolutely wrecked. I suppose I'll come back to that.
Not a lot to note regarding the usual morning stuff, but cryptos are still looking kinda' ugly. Spent a little time chatting in Pizza Discord; pretty fun over there and lots of tokens to snag. 🤑 I guess one nifty thing was the new Splinterlands cards airdrop came in; actually got a couple this time!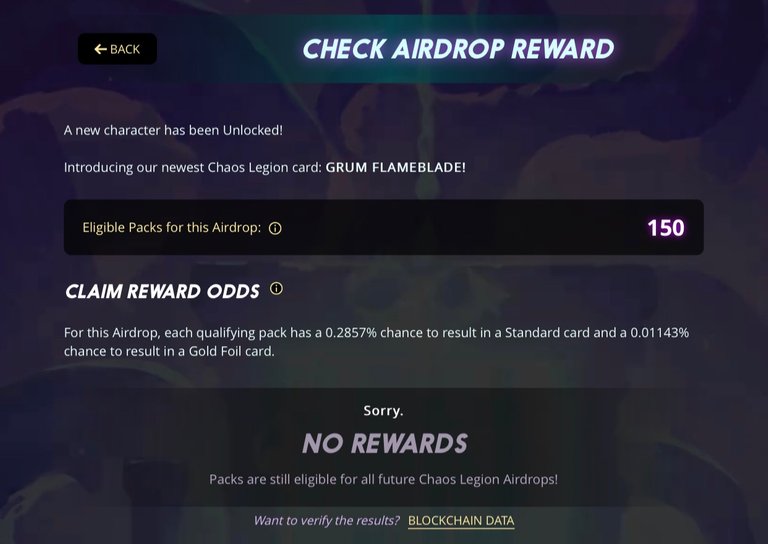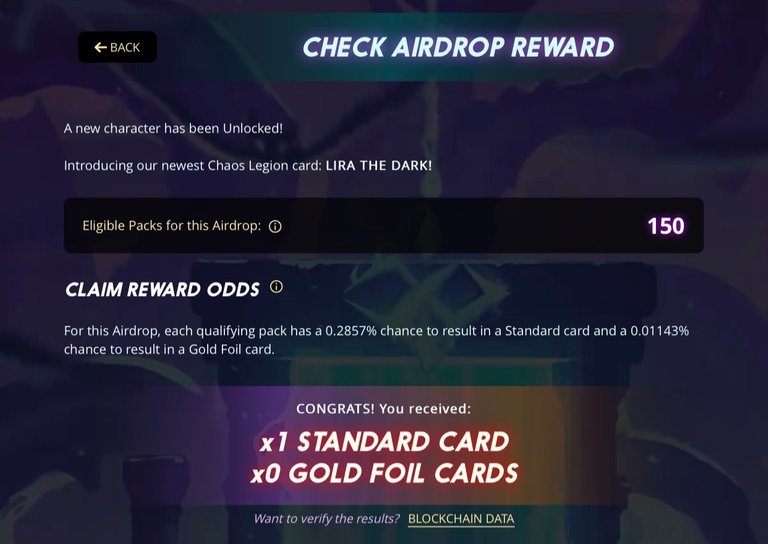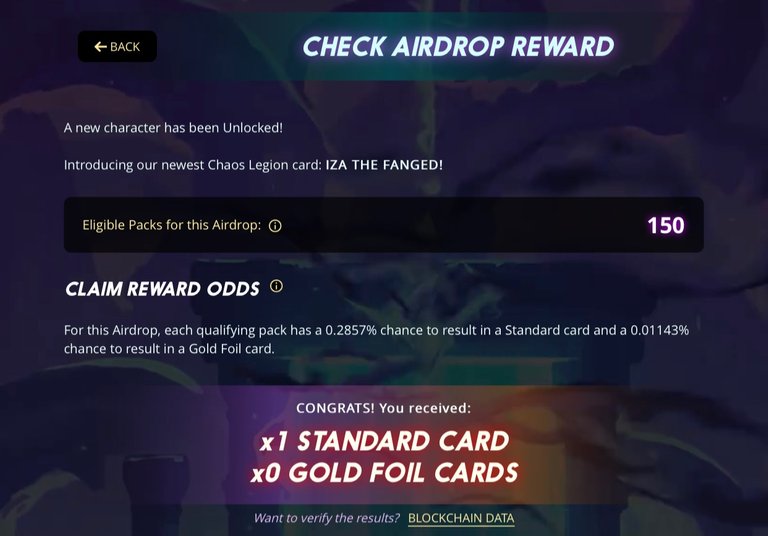 Did my post for the day and, despite trying, I didn't keep up to my usual word count. Still, was alright, but I don't think I even remembered to do my sharing or anything; just posted and that was it.
Like I said, I did run into town to do my errands, but just to the bank and the puffity-puff store, didn't get any more cigarette stuff. Still got some left from last week, so using that (and hopefully cutting back a bit) will last me, we'll see.
When I got home my goal was to focus on the Solairitas Update and then hop over to Discord whenever I was able to get it done properly, but I dragged myself in the door, the idea crossed my mind, and just the idea made me completely exhausted. There was no way I was going to be able to fight it, had to lay down and try and catch up on sleep.
I put on Z Nation (which was kinda' dumb since it usually keeps me awake) but I only made it about half an episode, not even, before I was out. When I say I was out, I mean I was gone hard! Other than cringing with back pain on occasion, I crashed for about four hours. 😱 Needless to say, the Solairitas post never got finished and I completely missed PYPT. 😢
I'd barely even been up and gotten myself going again when Wenche got home from work. She made us some chicken and rice for dinner and we hunted for something to watch. We did continue with Cursed for a while, but we both kinda' thought it was more drama than anything else and switched it off.
I suppose I am very thankful that I'm fortunate enough to be able to sleep my days away. Of course, I'd much rather be creating something, but that fire seems to have nearly dwindled to embers, only the brief flicker of light on the rare occasion…
We put on something or other unremarkable, can't even remember, and I tried to play some Splinterlands but just didn't have the temper for it. I had like six thousand steps left for the day, and to be completely honest, I laid in bed and totally cheated to keep the streak alive today. In reality I moved, maybe, 3500 steps; but you know, pride and all that, and it's enough that my numbers disagree. 😛 Maybe my streak has to have an asterisk beside it 'cus it's a bit of lie at this point? 🤔 I was literally sick and tired, though, so kind of the only real valid excuse for breaking a streak, but I chose not to anyway.
[Again, today I only got like four and a half hours of sleep, so although my back pain is slightly less, I'm about in the same position as I was yesterday as far as feeling drained out. 😭😭. I really don't want to sleep through another day, so I'm trying to get this post done early to try and go back to sleep. Going to have to trust the PeakD post scheduling to post at the right time and not mess up my PUM - which so far I've been too paranoid about to risk not posting manually, but whatever, a silly badge isn't worth forcing myself to stay awake to post and then sleeping all afternoon. I'd like to do the Solairitas Update that I'm now behind on, but that just seems right beyond the horizon…plenty of other things to do as well, but then I'm just piling on.]
---
At least dShitty backed off with the crime and crises today, but the SIM income seems to be falling anyway, taxes or "mafs" or who knows? 🤷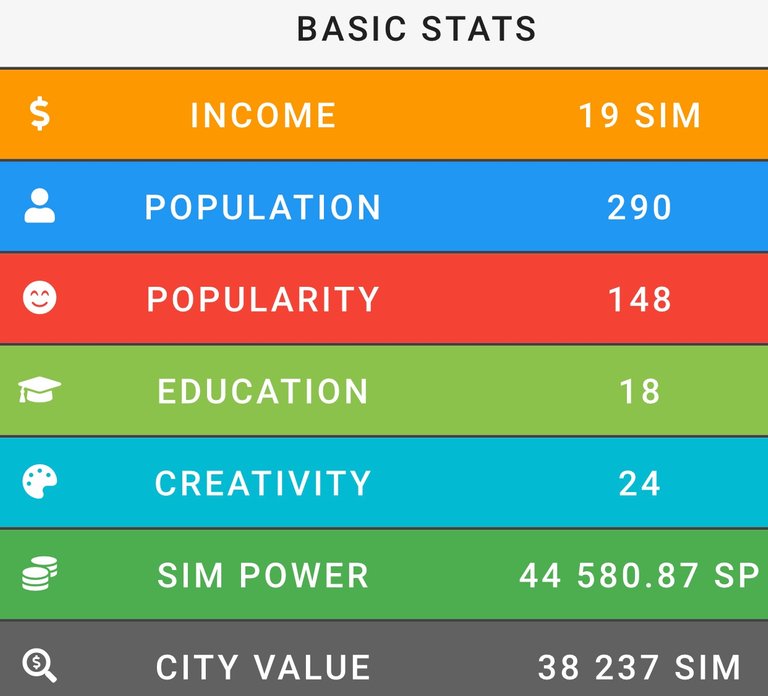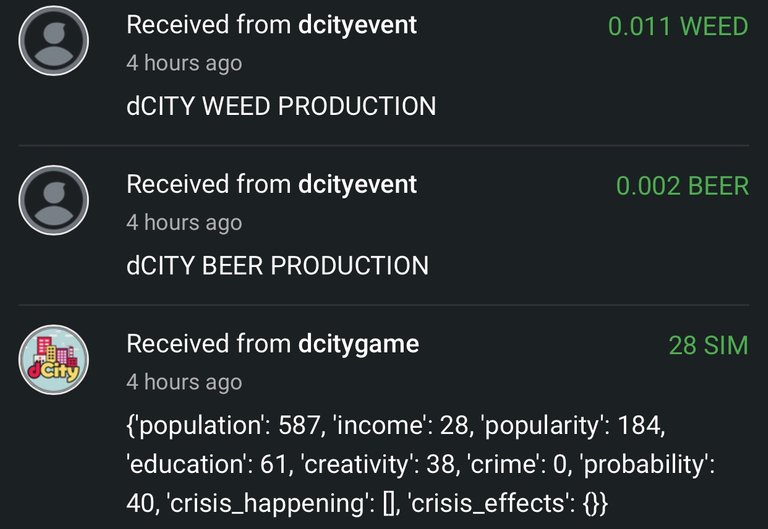 ---
Did a couple missions again today on Rising Star, but didn't think about it too much. While my Ego is at zero percent, I'm still getting drunks all the time…maybe it's just chance?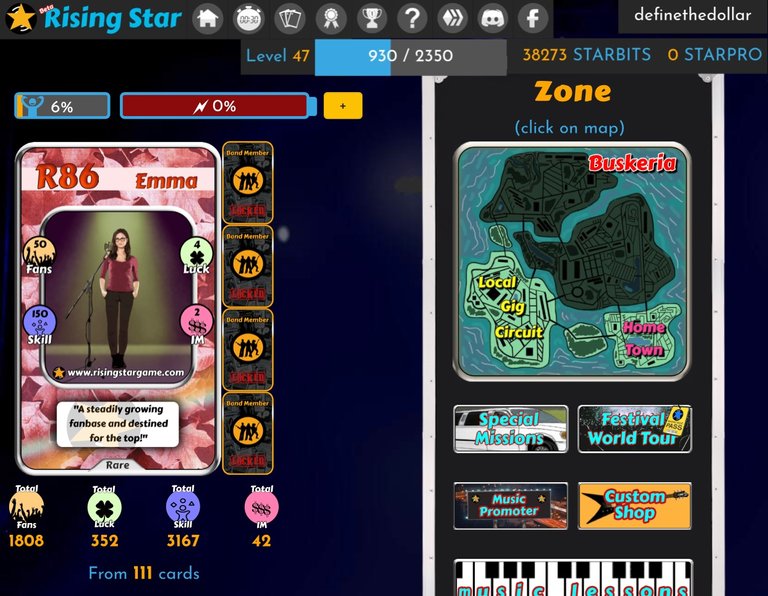 ---
I ended up just giving up on trying to complete my Sneak quest from yesterday in Gold II and just barely finished it at all. 😡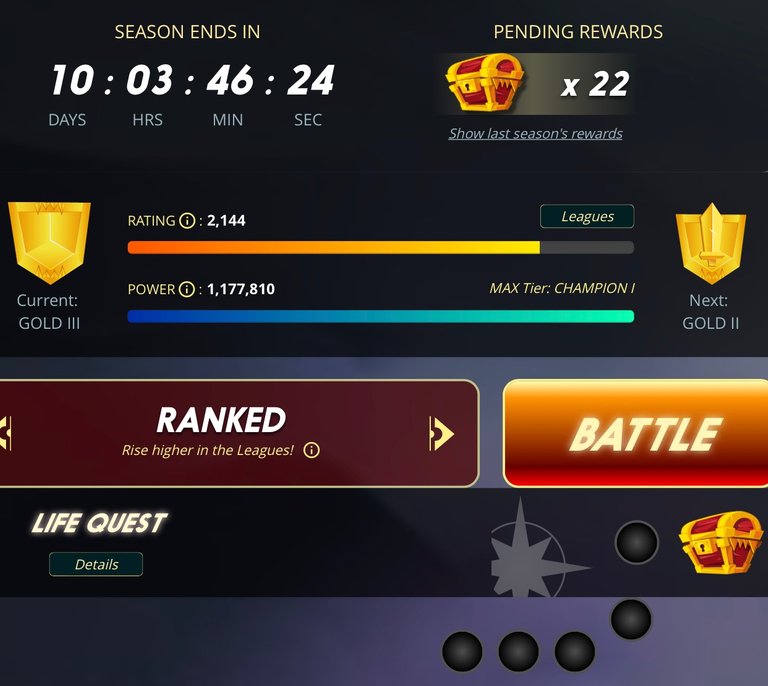 Got Life splinter for my quest today but simply didn't have the patience for it. Only took a three loss streak to make me rage quit.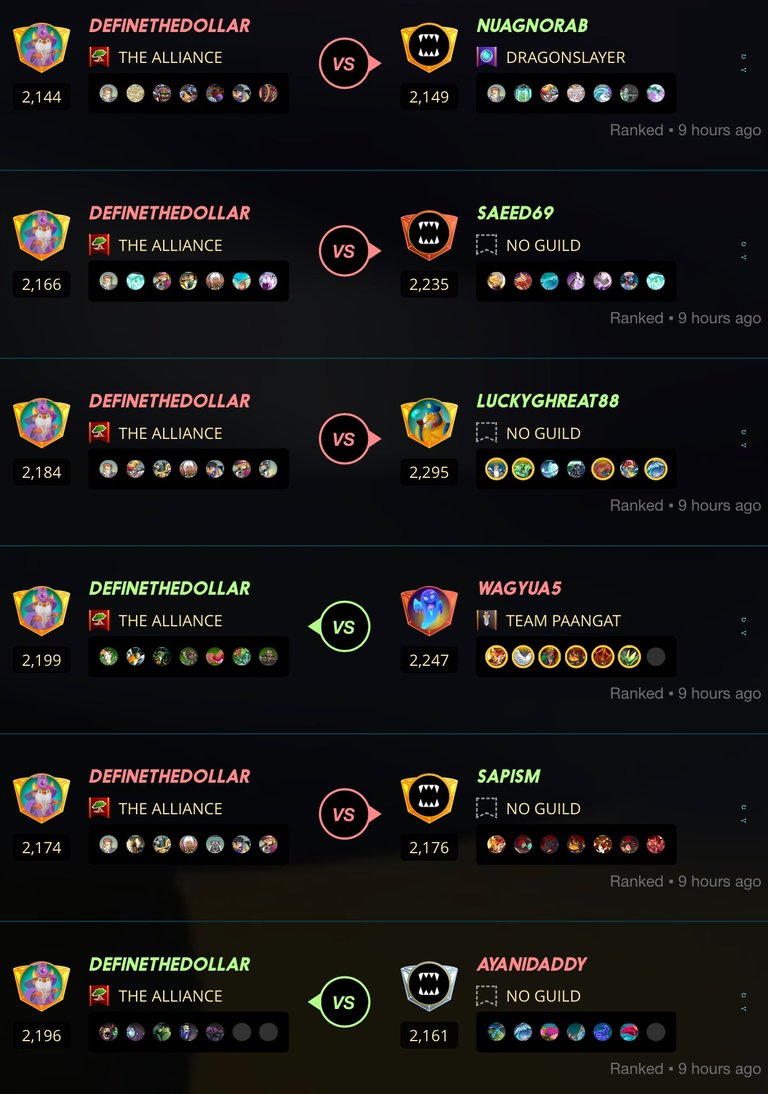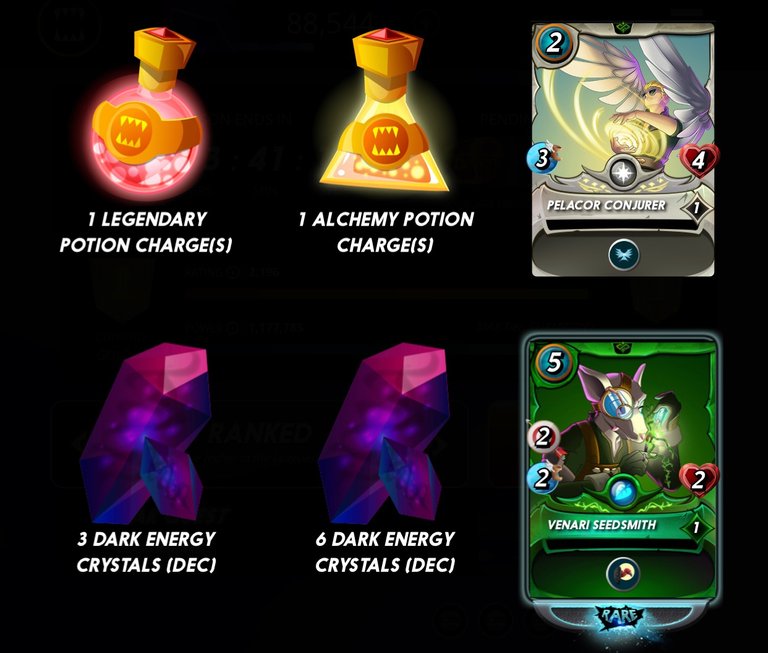 Otherwise, staked my SPS and that was about it. Still thinking about moving some vouchers out, but so far been letting them accrue.
---
Average Last 7 Days: 11,401
Lifetime Average: 15,157
10k per Day Streak: 14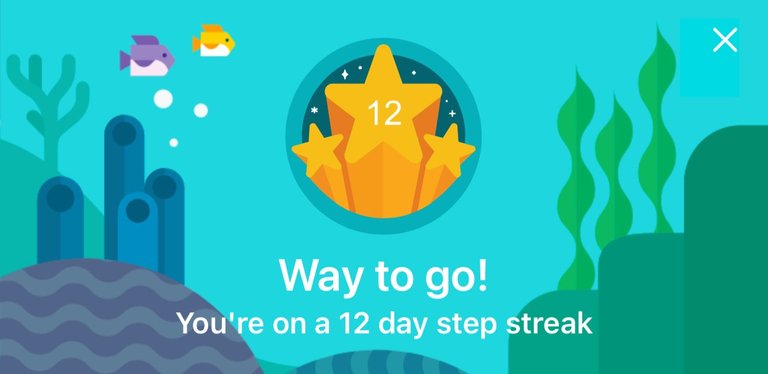 Longest Streak: 204
Distance on shoes: 728.49 km
Distance on hikers: 64.92 km
#AutomaticWin Tally: 421
#AutomaticWin Streak: 0
Longest Streak: 53
#TripleTen Tally: 118
#TripleTen Streak: 0
Longest Streak: 7
#DoubleDay Tally: 229
#DoubleDay Streak: 0
Longest Streak: 37
Highest Floors: 120
Highest Daily Steps: 41,528
Zombies evaded: 0/0
Mindfulness Diary:
Health: 70%
Satisfaction: 72%
Energy: 70%
Productivity: 45%
---
Referrals: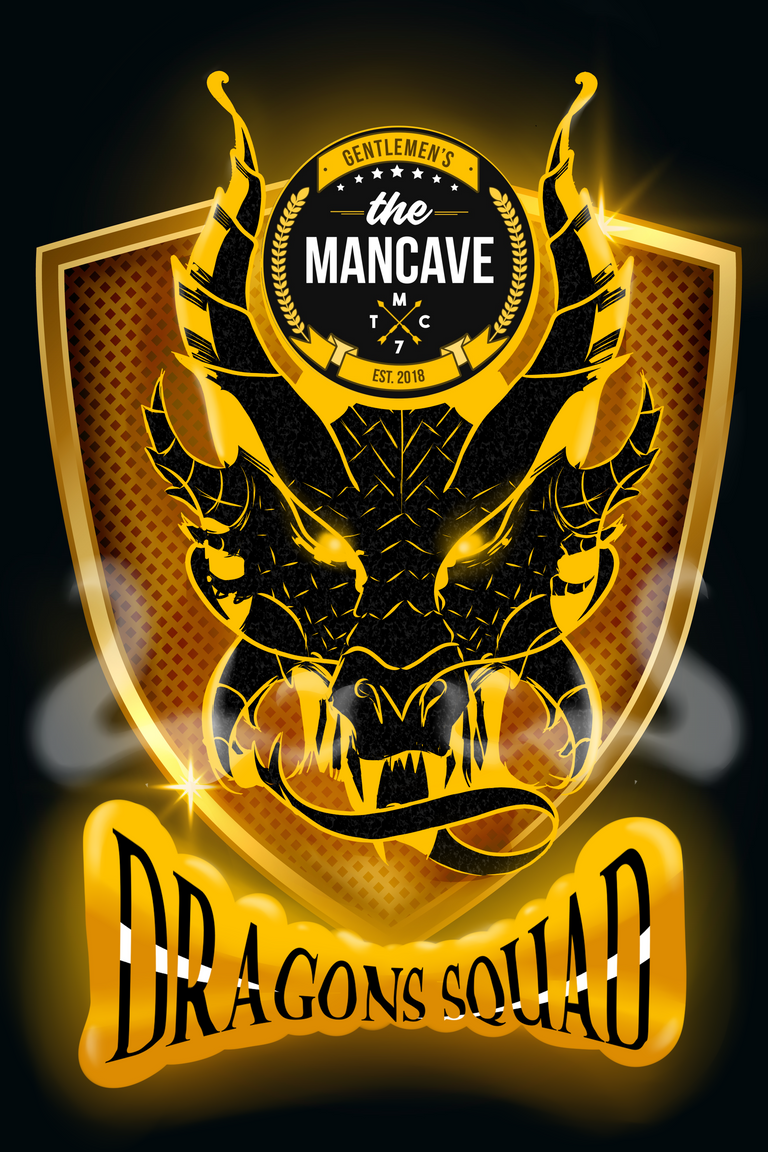 Power up and Hive on!
---
---