Jan. 22, 23: Routine, Grocery Shopping, Album Art, TV, and Games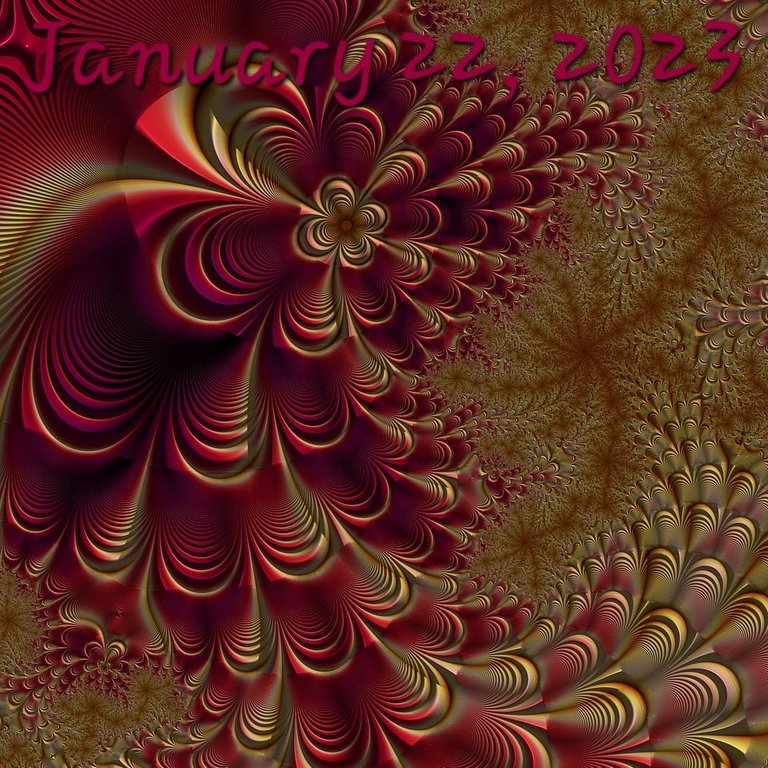 [Well, crap. 🤬 We're having friggin' node issues yet again, but today they're really bad and I've gotten booted out of PeakD and can't get back in with PeakLock. Currently trying my best (though its slow and clunky and keeps fucking jumping down to the bottom of the post every time I stop typing) to edit in Keychain app; and it's working, but only barely. 😢 I really dont understand what could be causing it to jump like that, seems like every time it autosaves, but it's annoying as hell!!! Thankfully, I'm back in on PeakD as normal now...got an hour before posting time, so hopefully it will be enough.]
Woah, buddy! I crashed out hard early last night, around seven thirty. We were watching a movie and I tried to fight it, but I was all warm and cozy in my wearable blanket and I lost the fight big time!
Woke up a little after midnight absolutely drenched in sweat; sleeping in all my clothes and the blanket was a bit much. Woke up again around two thirty or so and moved out to the couch and then slept the rest of the way through until quarter past five for nearly ten hours of sleep! 😯🤯 I guess I needed it.
Had a bit of a pullback in the crypto markets today, but nothing too major, just a percent here or there. It doesn't seem to have too much force behind it, so things are still looking fairly bullish, but we'll have to see if we reverse or continue.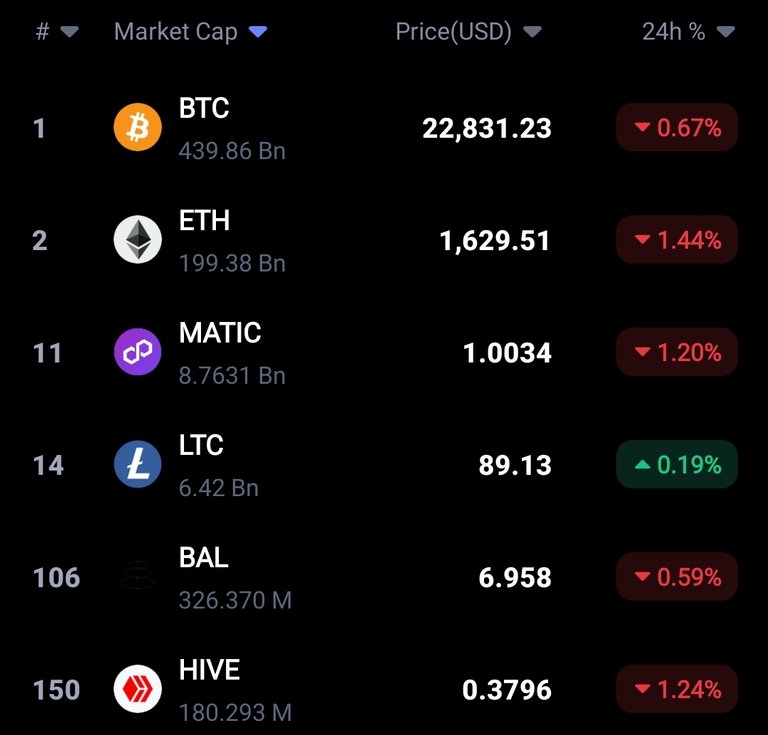 Did the usual morning stuff. Got caught up on Discord, did some curating, shifted tokens and got pretty well caught up with both wallets, and then started working on my post.
I did struggle a little with the word count (not being so productive will do that), but still managed a thousand words and was even done a bit early. I published and Wenche gathered up the bottle returns and we took her car in to do the grocery shopping (and return the bottles, of course).
We got our usual stuff, so broke a hundred pretty solid despite having stocked up last week and I swear there's something we forgot, and it bothered me all day, but I can't put my finger on it. 🤷‍♂️
After we got back, got everything put away, and got some lunch, I was really tempted to go out for a run. I had a five kilometer run challenge for this weekend, but it was super cold and snowing for real (at least that was my excuse) and I didn't go.
Can't really say I got all that much done around the house either. Pretty much just folded and put away the laundry and ran the dishwasher (didn't even do the dishes in the sink).
Wenche went in to IKEA to get some shelving (which ended up being out of stock 😭) and I was kind of thinking about playing some Quest, but didn't. Although it wasn't necessarily productive in the real world, I figured I should try and accomplish something rather than just gaming, so I started back in to working through my music collection.
I already downloaded two album art getters, but the one wasn't very useful and the other is seriously glitchy. 😡 It works well for a while but then starts to spend minutes scanning my library over and over after every edit and I have to close it out and leave it closed for a while (if I reboot it after a short time, it behaves the same); not only that, it doesn't seem to even see quite a few of the albums at all and takes like all the "Greatest Hits" albums and lumps them all together (nearly seven hundred songs). However, for the albums it does recognize properly, it's quite quick and has nice high-resolution, properly sized images so I've been using it as much as I can and cleaning up with another new tag editor I got today. 30118 songs and like 1800 albums makes for a decent bit of work)
Anyway, spent most of the afternoon and evening getting album art and trying to clean up all the tags since some tracks will have "album artist" and others won't, so they get split apart into different albums, and some of the tags got screwed up by the other album getter (seems to have trouble when the song title starts with a quotation mark or other special character) so went through and tried to fix those errors.
At this point, I'm officially through the "k's." This is another one of those ridiculous OCD tasks that I'm going to spend hours of my life on (again - I did this before in iTunes) and will have nothing really to show for it at the end of the day...I mean, I got no kids, so not even they will benefit from my efforts. I guess it's just that I won't be annoyed by it being incomplete for the rest of my life. 😂
That was more or less it for the day. I plopped in front of the tube, but I wasn't really paying attention at all, was working on the music library. I did hit my WombPlay challenges after the reset and got myself ready for bed and we switched over to Letterkenny for a relatively late bedtime.
[So close to 1500 words, I can't help myself. 😜]
---
Splinterlands:
I guess I can say my Splinterlands rental income is somewhat stable, but it's stable just slightly above a dollar, which isn't so awesome.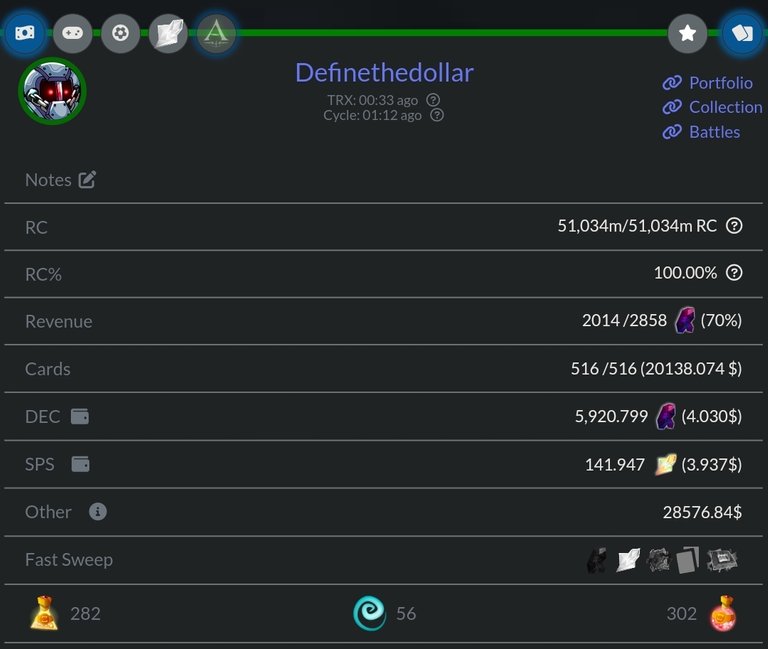 I'd gotten my 100+ SPS saved up and had intended to swap out, but ended up forgetting about it. Claimed again, paid the rental fee, and thinking I might stake some of it, but could use the extra HIVE as well. 🤔 I checked my voucher balance too, and though I could move a few out, I'm not sure it would really be that much (although, every bit helps).
dShitty:
Even with a Bank robbery in dShitty, I still managed to eek out eight SIM...wonder how many solar panels Solairitas can build with all that income? 🤔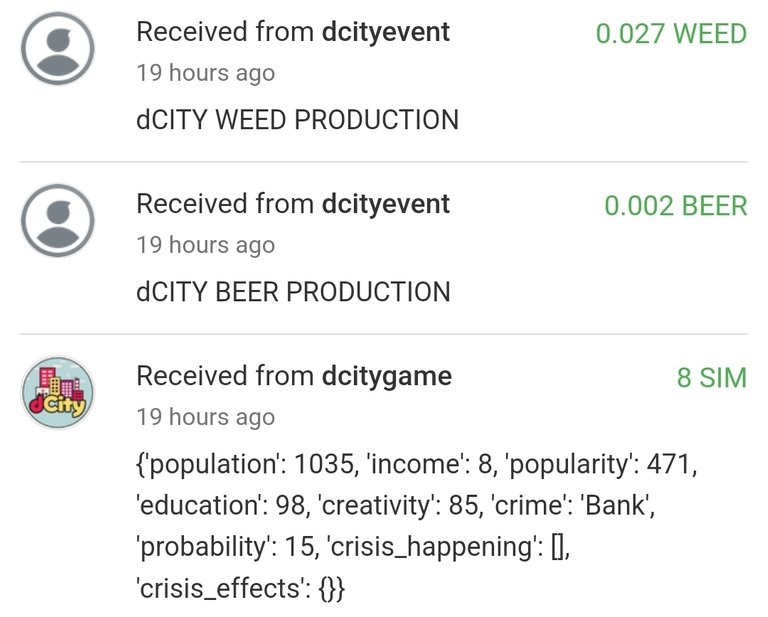 RS:
Ran two missions on Rising Star today and wasn't too terribly surprised to find my Ego was nonzero. Switched to lessons for now tonget it back down.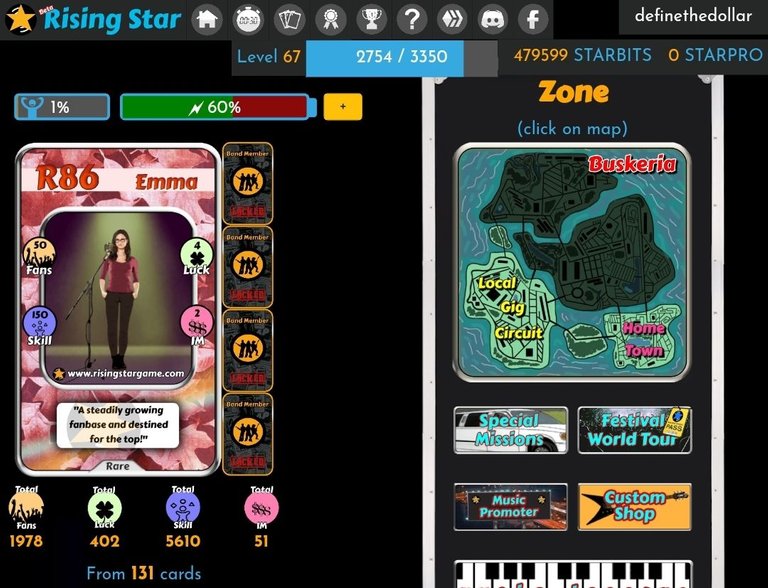 HK:
Speaking of destroying your ill-considered tokens (oh, oops, I wrote this after the KOD section below 😆), there's supposedly some way to burn MOTA to get seeds...seems like the only way to try and get any value out of them other than taking a hard loss on the market. 🤬 I tried to find it on the website (which actually kind of loaded 🤯) but, unsurprisingly, was unable.

GLX:
Did my usual claim on Genesis League and moved out half and swapped out half. While that has helped me grow my liquid a little, I'm kicking myself that I didn't save more for the Dungeon Master Season Pass...thinking of being a glutton for punishment and giving it one more chance. 🤔

WOO:
As of right now, similar to yesterday, all the numbers on the WOO site are showing zeroes. It took a little while and it fixed itself yesterday, so hopefully it will work itself out before posting time...
I couldn't get the claim to actually go through, but the balances showed for long enough that I could get a shot.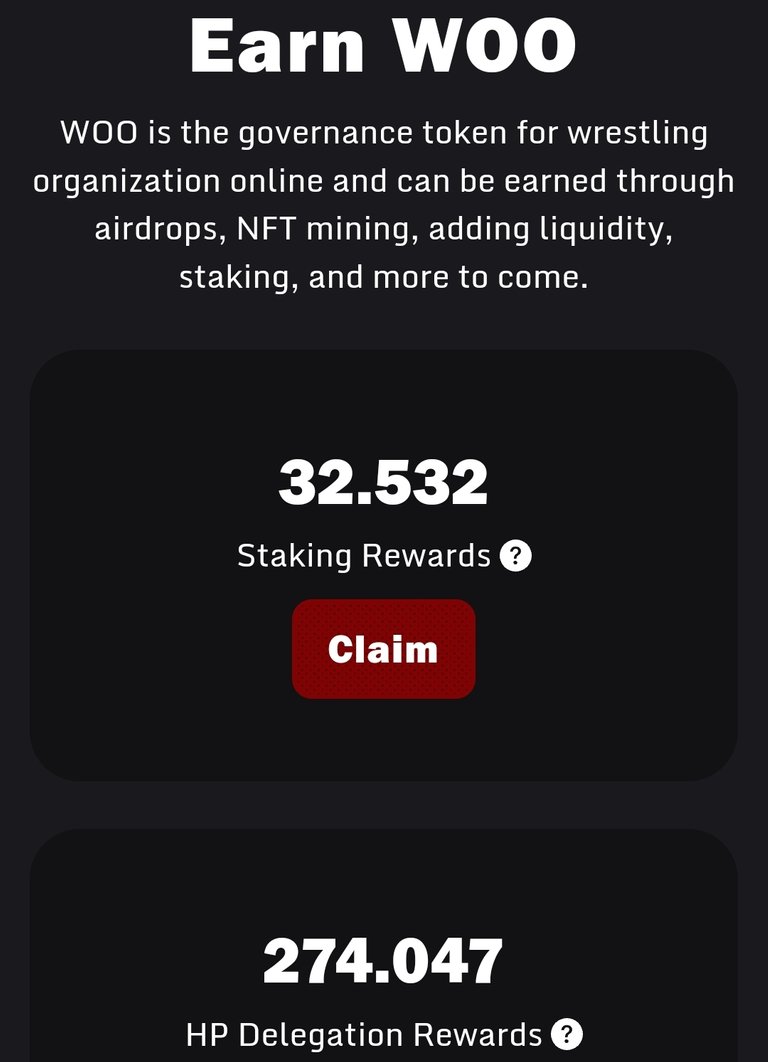 I should have a bit from the airdrop as well, but for now it's still showing zeros. 😢 [Yay! Back in time.] Less than one per pack is a bit harsh, but it's going in the stake pile along with the rest.

KOD:
Saw an announcement over in the Discord today that they've got another token: FUSION, and perhaps another: Keys (but not sure if they're an actual token or just in-game)...either way I'm seeing massive red flags! Let's create a new token and you have to destroy the old token to get it, why didn't you just give your original token another use case?! I just don't get it; but a quick look in my crystal ball says one or both (or all three) fail entirely, otherwise they're likely to backtrack and pat themselves on the back for figuring out umpteen more ways to burn what they've created. (Bet Aggy just loves all these projects making and destroying tokens, making bank)
---
Average Last 7 Days: 10,603
Lifetime Average: 14,521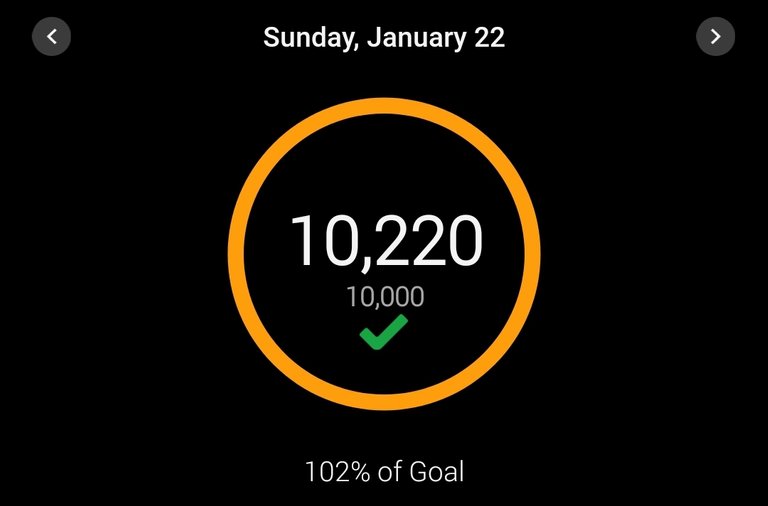 10k per Day Streak: 105

Longest Streak: 204
Distance on shoes: 1294.73 km
Distance on hikers: 67.07 km
#AutomaticWin Tally: 425
#AutomaticWin Streak: 0
Longest Streak: 53
#TripleTen Tally: 118
#TripleTen Streak: 0
Longest Streak: 7
#DoubleDay Tally: 236
#DoubleDay Streak: 0
Longest Streak: 37
Highest Floors: 120
Highest Daily Steps: 41,528
Zombies evaded: 0/0
Mindfulness Diary:
Health: 74%
Satisfaction: 86%
Energy: 91%
Productivity: 78%
---
Referrals: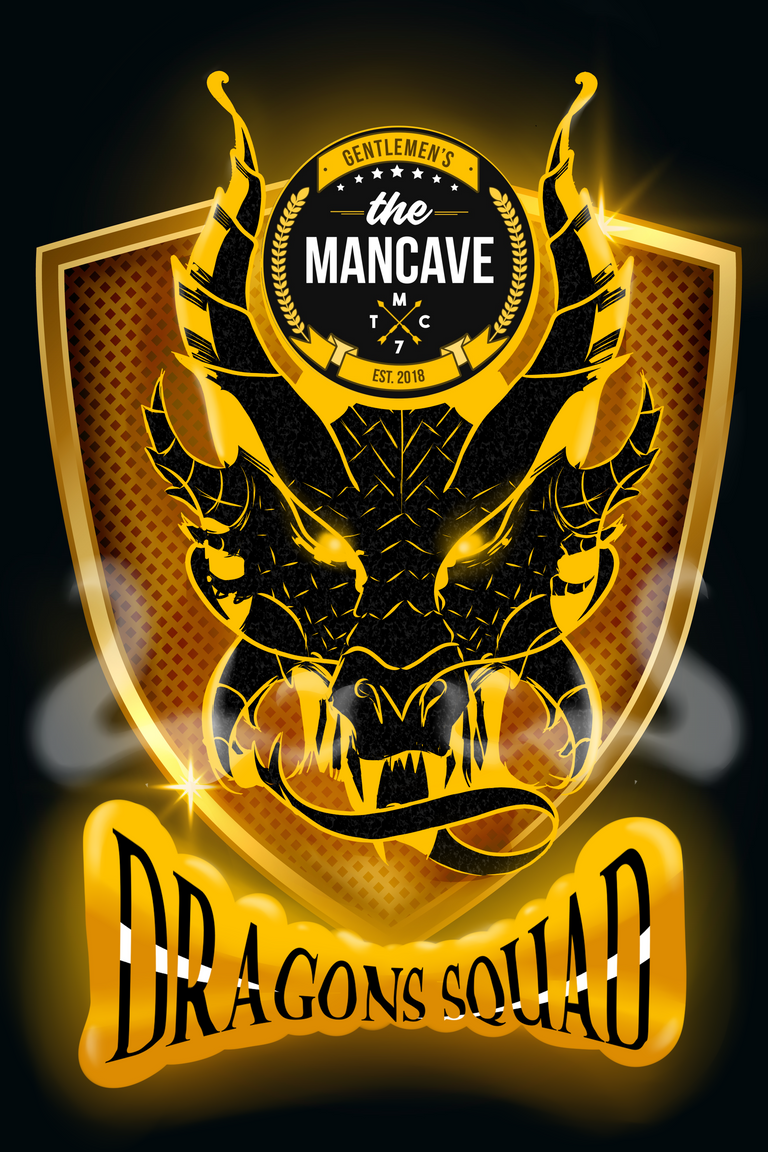 Power up and Hive on!
---
---