Jan. 7, 22: Routine, Airdrops-ish?, Complete Crash, Oculus, TV, and Games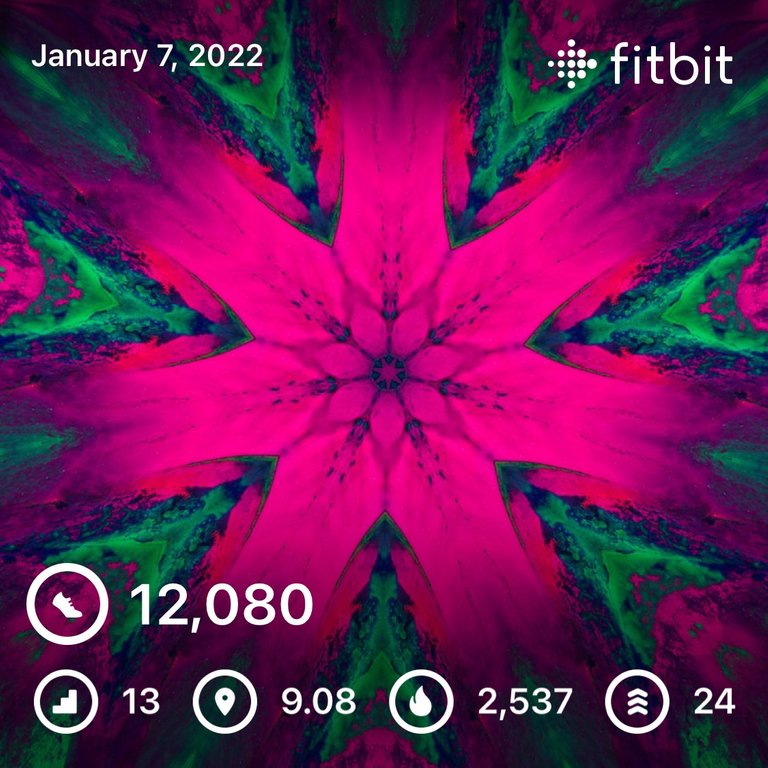 Tonight was definitely a rough one. 😢 Was up at midnight when the cat started howling to go out, then again at one, two, and three from the snoring. Finally couldn't get back to sleep and got up at three a good two hours short.
Did the usual morning routine and cryptos are still looking scary, but seem to have stopped dropping as rapidly, at least. Today we were supposed to be scheduled for the 3Speak and Ragnarock airdrops. BUT, I guess it was just the snapshot…I still have to figure out the desktop app to even be able to claim the 3Speak one, and the other one had zero information and nobody seems to know how we're to claim that one.
My DeFi investments have gone beyond the point of making me uncomfortable, but the transaction fees are still crazy. I'd really rather just hold my position and wait it out (hope for a bounce back), but it's been fairly prolonged and I'm riskier than I like to be. Another option that does keep bugging me is bridging some ETH over to act as collateral. Bothers me that it sits there not working for me.
Still in the running for PUM, so that's cool, but I did miss PUD this time. Hopefully remember the next one. I learned about CARTEL in conjunction with 1UP and it interested me, so I took a punt and bought five for solairitas. Seems like a similar idea to Nectar Queen, but much more transparent and I'm hoping for some divies in time.
Other than that, really not much else going on. Did my post and that and couldn't think of doing anything other than trying to take a nap.
I grabbed an early lunch and laid down. Put on some Warrior Nun but crashed out super hard, like from noon until four!! 😲 Woke up all groggy and feeling gross, so between sleeping and trying to recover from sleeping, pretty much killed the day. 😢
I tried to get going again and decided to play a few rounds of Beat Saber. It had been a while since I played, and it did help to get the blood flowing. I still wasn't really feeling all that great, but it came about time for Wenche to come home from work, so I made us pizza for dinner.
We watched some Crazy Ex Girlfriend, which is a good show. We'd missed that there was a new season out. 😁 I played my Splinterlands quest, and I figured I'd be up late considering I slept all day, but that was not the case, an episode or so in and I was gone.
---
Alrighty, then. We're back to just about the appropriate shittiness level for dShitty to earn its name. Got a Bank robbery and a crisis today, not to mention the insane taxes that have never let up.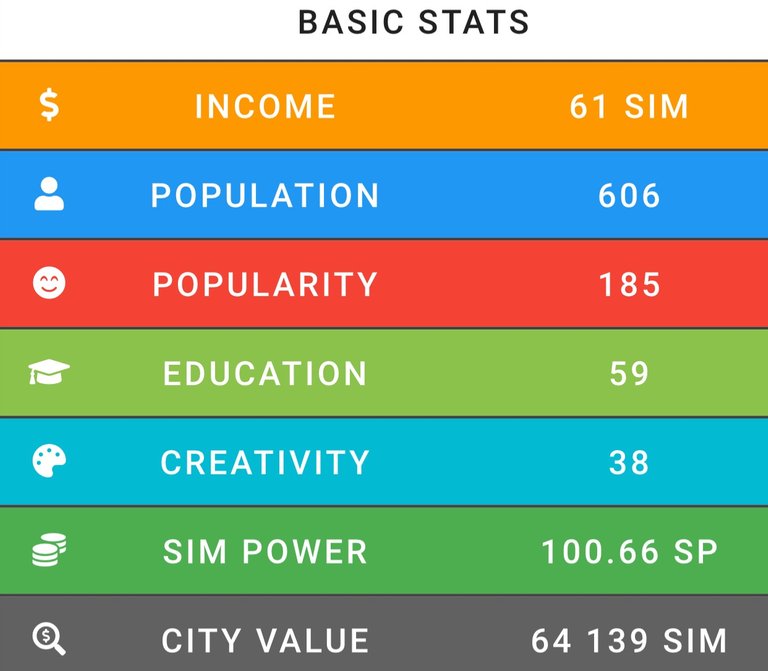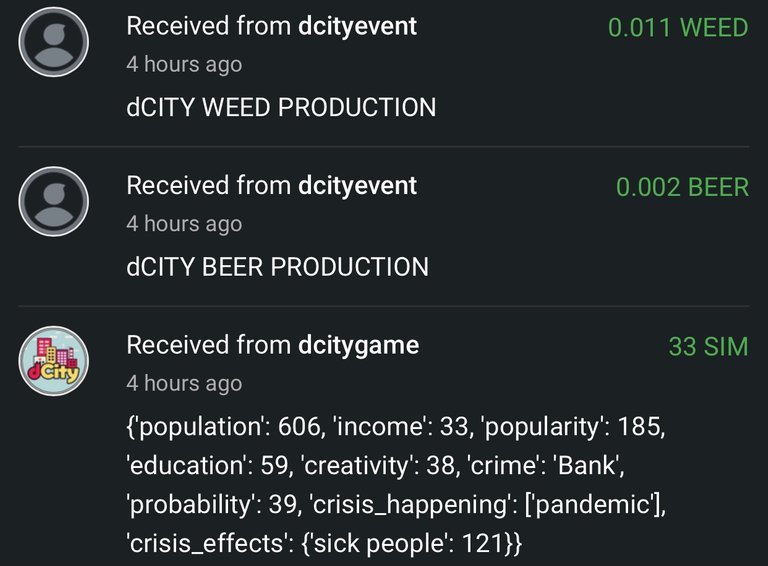 ---
Still just been entirely focusing on lessons on Rising Star. I have made a bit of a dent in my Ego, but it seems to be somewhat slow going. I did go in to the market and got a couple more guitars. They were significantly more expensive than the commons I got the other day, but they definitely made more of a difference! I was 9-18 and now it's 14-29, so that should make them slightly more efficient.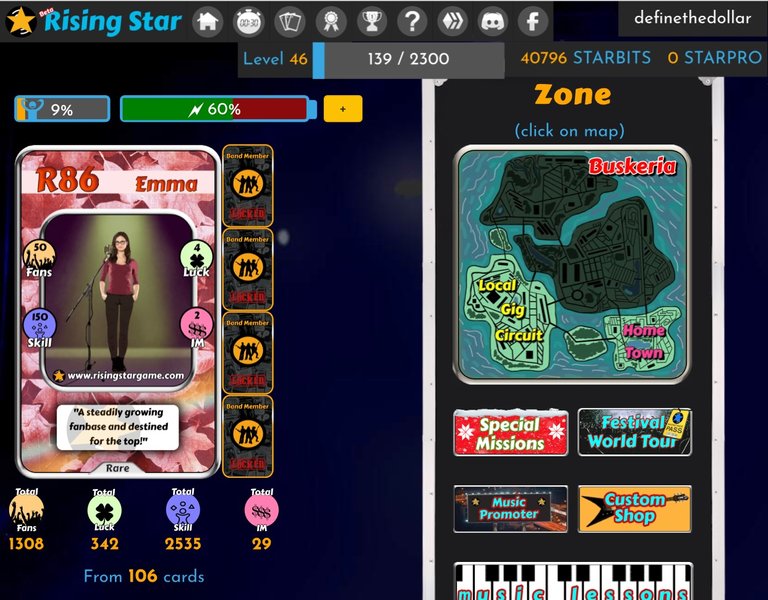 ---
Played my Splinterlands quest in the evening again today. Got Life splinter and it was a bit frustrating, but ended up more or less in the same place as yesterday.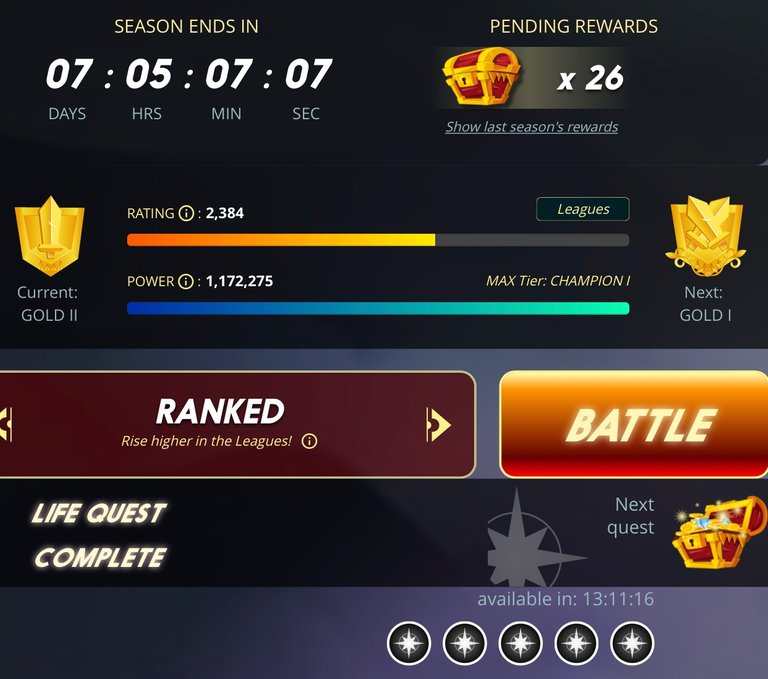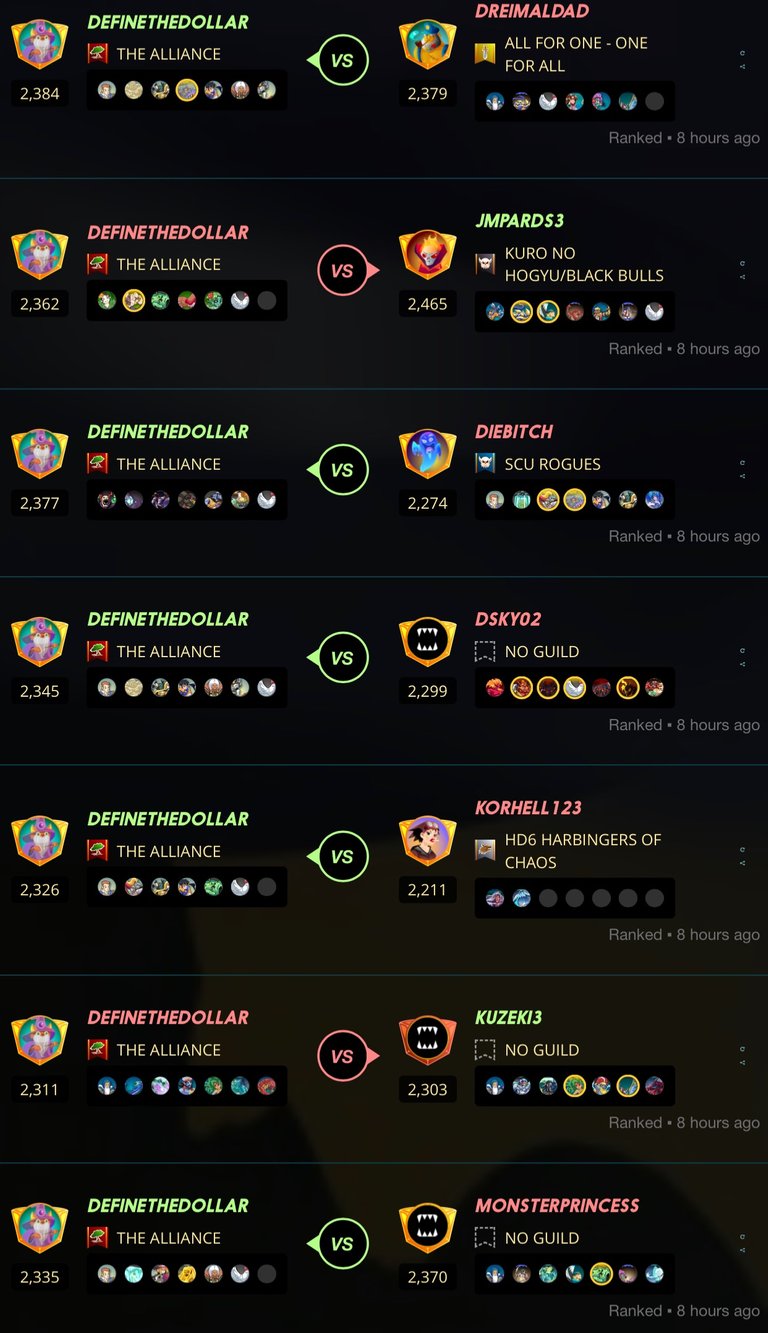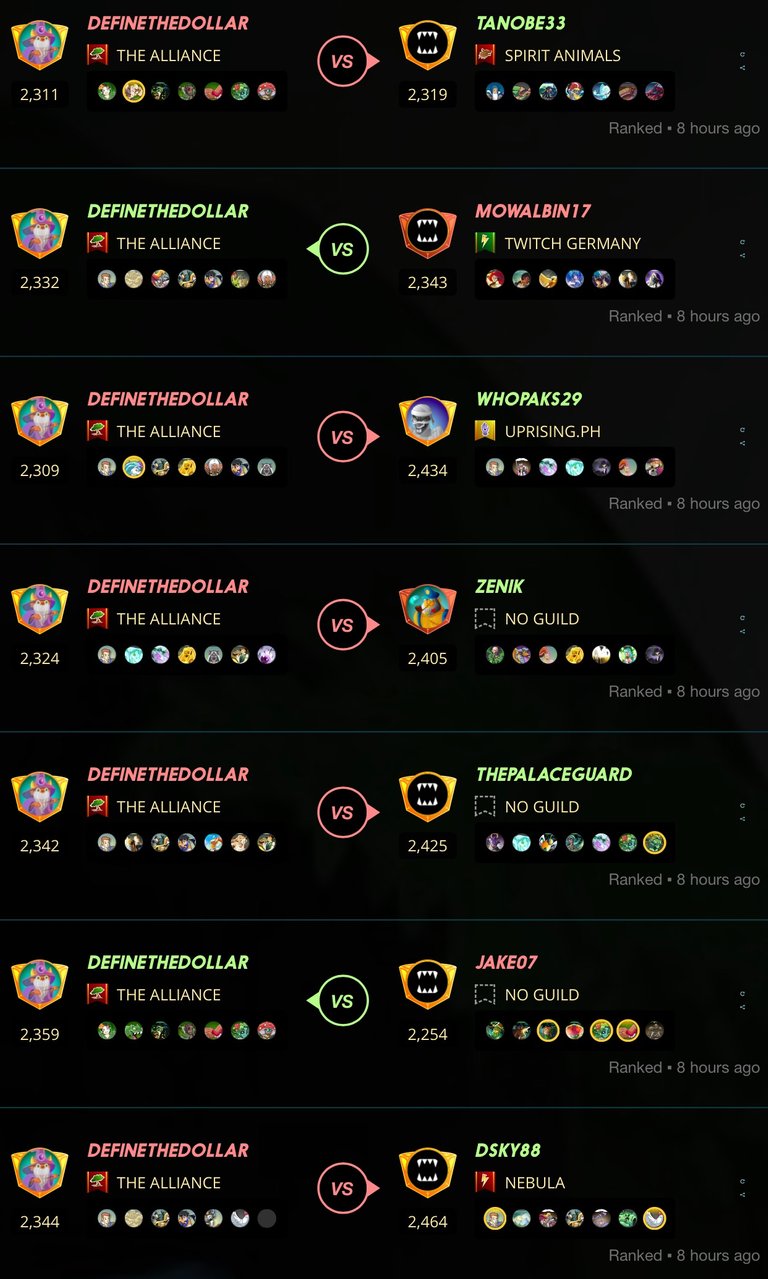 I really considered switching the quest and taking my chances, but I went with it for today. Got it done in Gold II, but nothing major: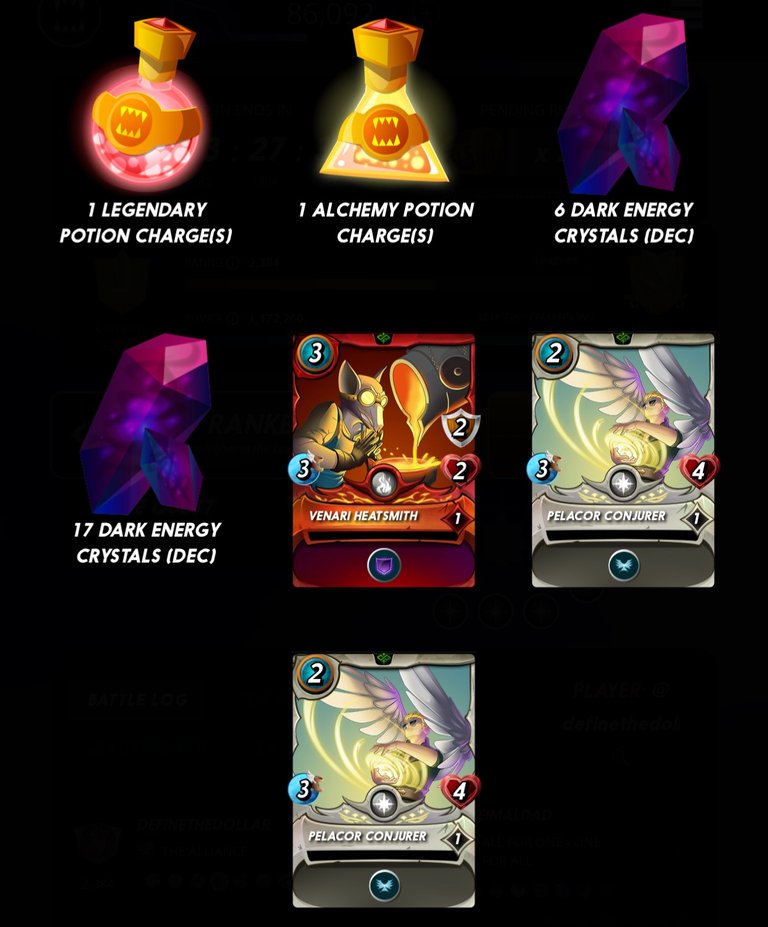 Kinda' been getting a little buyer's remorse with these, but I decided to buy five more packs with my SPS and then staked the rest (but there wasn't much left this time 😱). I did get another of the Death summoners, which helps: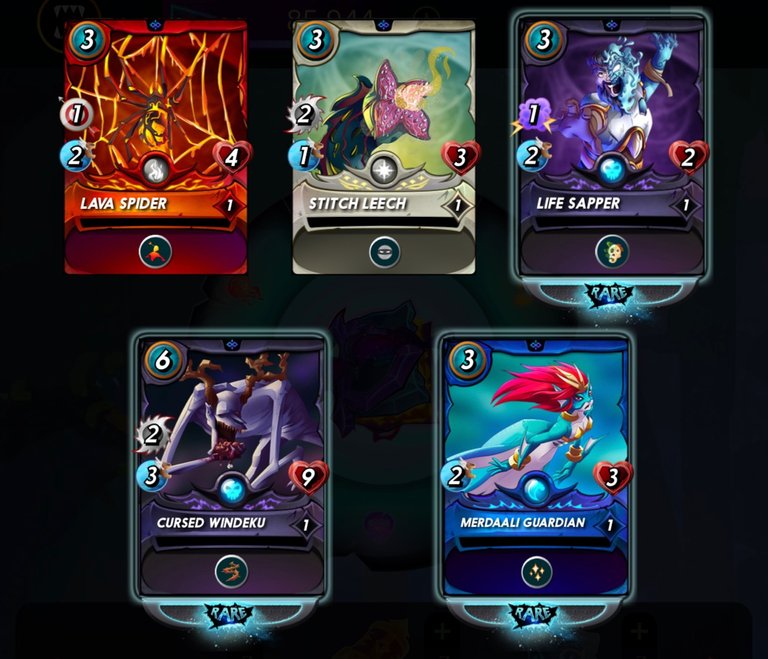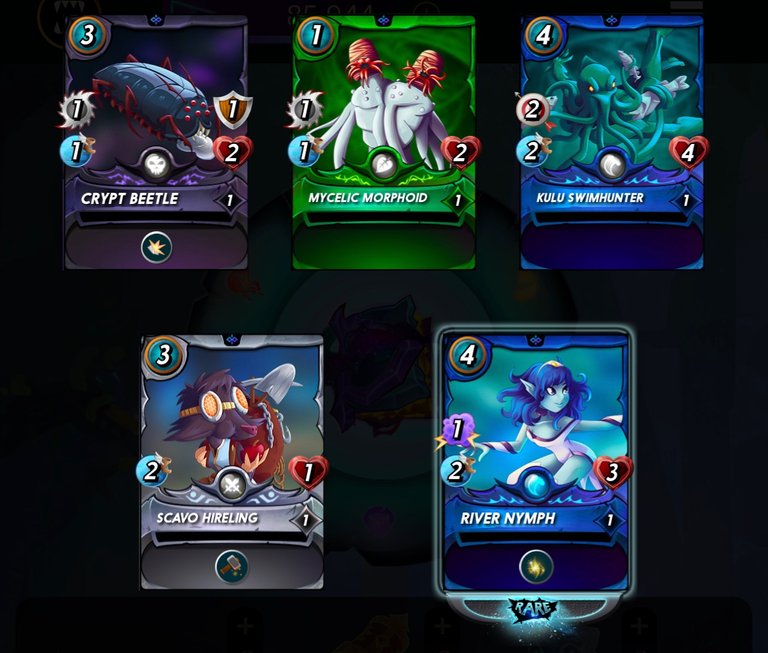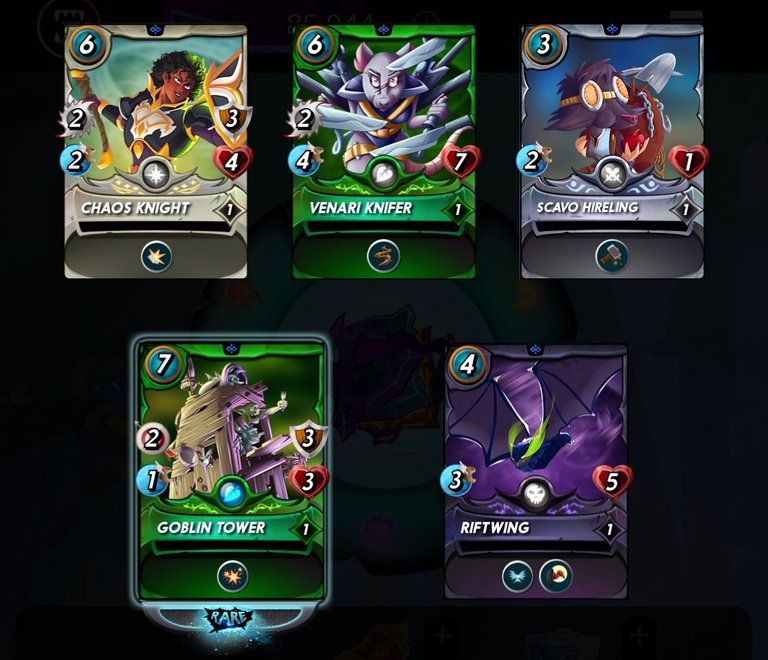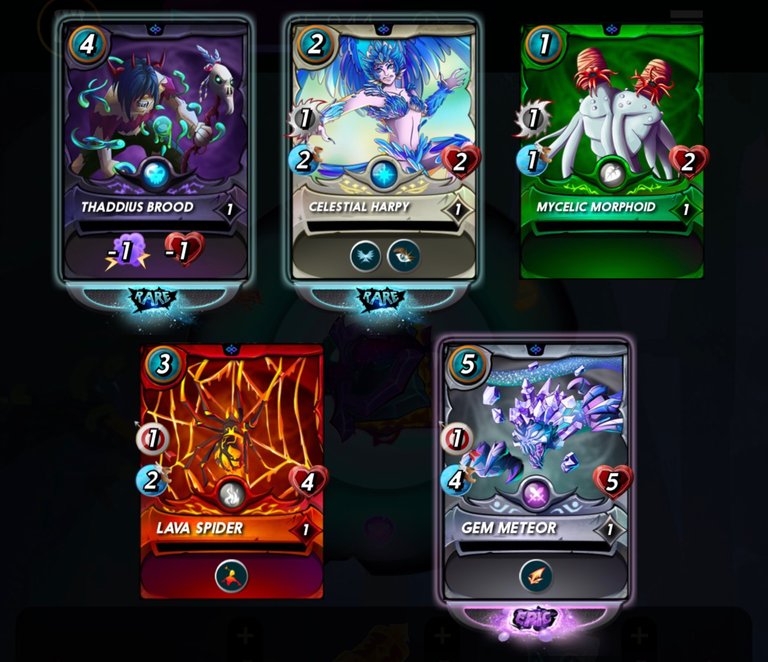 ---
Average Last 7 Days: 10,697
Lifetime Average: 15,200
10k per Day Streak: 1

Longest Streak: 204
Distance on shoes: 728.49 km
Distance on hikers: 64.92 km
#AutomaticWin Tally: 421
#AutomaticWin Streak: 0
Longest Streak: 53
#TripleTen Tally: 118
#TripleTen Streak: 0
Longest Streak: 7
#DoubleDay Tally: 229
#DoubleDay Streak: 0
Longest Streak: 37
Highest Floors: 120
Highest Daily Steps: 41,528
Zombies evaded: 0/0
Mindfulness Diary:
Health: 80%
Satisfaction: 74%
Energy: 50%
Productivity: 40%
---
Referrals: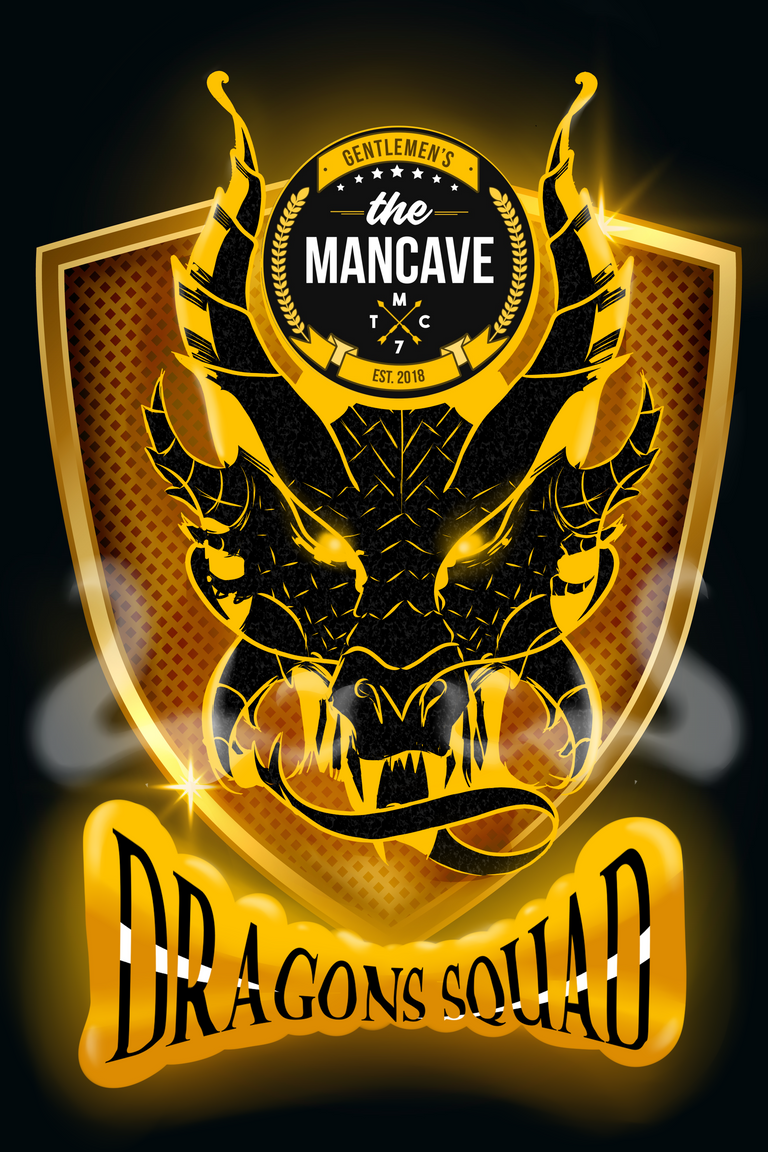 Power up and Hive on!
---
---