Jan. 8, 22: Routine, Oculus, Laundry, A Movie, TV, and Games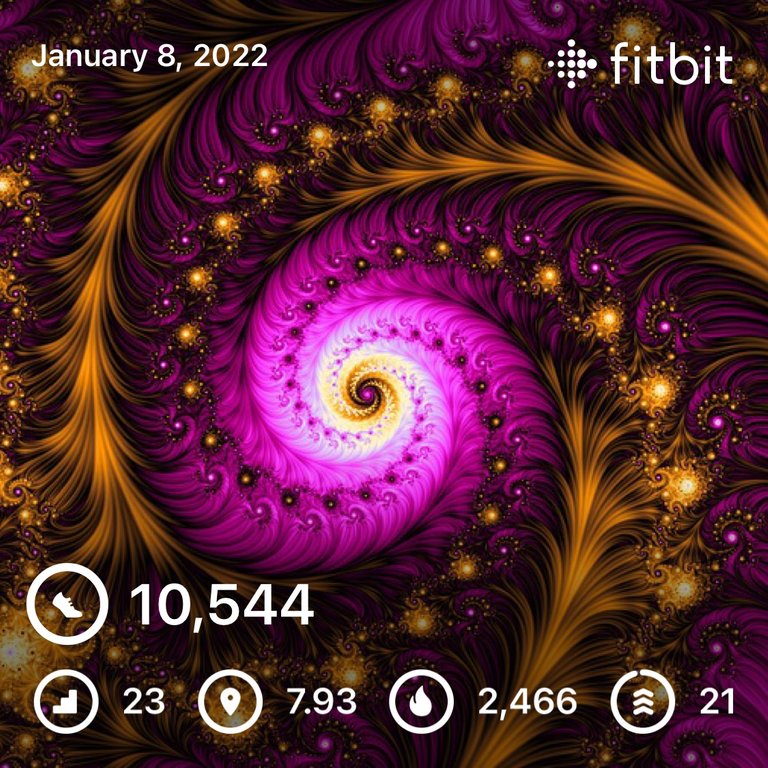 Today was yet another nothingburger day. 😢 I suppose I got a couple small odds and ends done, but nothing significant enough to count toward any sort of sense of self-worth.
The snoring had me awake several times through the night and I finally was awake and out of bed at three (again). Spending all night in the basement by myself and then crashing out in the evening really reinforces the sense of me living a solitary life with another person around. 😭 It is what it is, I suppose, but feeling fatigued most of the time does not lend itself to productivity of any sort.
I suppose I'm not the only one kinda' down in the dumps…the crypto markets are still being absolutely brutal. 🤕 Seeing red for days on end doesn't help that much, for sure. I finally got to the point that I was no longer at all comfortable with my DeFi position and I decided to roll it back regardless of what the fees might be. Thankfully, even though they were still relatively high, they were down to about a tenth of what they were before. 👍
Obviously, I'd like to be earning the interest on a larger balance, but it's not worth stressing about, and I did get the increased income for the period during which I was able to safely sustain that larger balance, so I'm just hoping for a turnaround sometime soon so that I can get back to earning what I was.
Still in the running for PUM! 💪 Should hopefully be in the bag. Not so many people falling off as before, but it does become rarified air before too long.
Another cool thing that happened was OCD announced an autovote bot for those that have earned POSH and pass the whitelist application! 🤑 I would say that the tide is turning on that, but they are still explicit that you can't get it by buying tokens (so not really). Regardless, I'm happy to get an extra bump no matter how small. I put in my application, but I don't think they've started going through them yet (that's going to be a TON of work).
I did a bit of token shifting on H-E, but didn't get my wallets cleaned up properly, and I moved my PIMP buy order up that had gotten buried. I was at the top of the market and some did go through, but there's still some outstanding. Looks like someone went on a buying spree, so I might get buried again. Looked into PLM and am very tempted to get involved with that as well as an investment for solairitas…kinda' regret going so hard into CARTEL, but time will tell if that was a good decision or not; too early to judge. I do feel like I got ignored in their Discord, but whatever, maybe $50 investment isn't really large enough for them to care. 🤷
I spent some time looking into the safest way to bridge ETH over to Polygon (only did the one time ages ago), but I got nervous and didn't end up bridging any more over yet. I don't know, there's a couple steps in there (several with ETH fees 😭) and I feel like there's no recourse if something happens to go wrong. It worked before, so I'm not sure what my deal is, but I was pretty nervous then as well in all honesty.
Freebitco.in has been back now working fine, and with the drop in price of BTC, the hourly faucet is paying two Satoshis! 🤑 I'm still only slightly halfway to being able to withdraw, so I still can't actually verify that it's legit, but despite slow going it does add up! Actually, once you hit the withdrawal threshold you begin to earn interest on your holdings, so I'm thinking I'll likely leave it sit.
Wenche had work today and so today was more or less like the last couple weeks. Did my morning stuff, got my post done and shared, took care of the dishes (in the sink and the dishwasher), and did a load of laundry still being overly cautious and doing my socks separate from everything else.
That was about all the energy I could muster. 😢 I have been watching some YouTube videos on Abstract Algebra looking for some kind of inspiration regarding my doctoral thesis (that I haven't worked on in forever either), as well as wasting more time trying to decipher the Hive developer docs. Can't say that I have any clear ideas regarding either at the moment, however.
Otherwise, grabbed a quick sandwich for lunch and then jacked in to the Oculus for a while. I played some Song in the Smoke and I was correct that the bear beast thing was an end boss battle. I tried once to get him and died from a random predator, but got him on the next try. I did, at least, beat the game the whole way through, so I don't need to feel bad about leaving it unfinished and I definitely did get quite a lot of playtime out of it. There's a Savage mode, so there is some replay value, but it was hard enough as it was! Not sure how much fun it would be even harder.
I kinda' wanted to get a nap again and I put on a movie: Death of Me. It was pretty good and kept me more or less awake…only dozed off enough to miss the hour's worth of movement. I didn't really feel any less tired, but I wasn't all groggy and feeling gross either.
Had a bowl of cereal for dinner and thought about playing Splinterlands, but just couldn't do it. I got ready for bed fairly early and watched an episode or two of Warrior Nun before crashing out. I was out pretty hard, didn't even wake up when Wenche came home from work! 😲 I got up and peed when she came to bed, but then I was out immediately again.
---
Hardly any shittiness in dShitty today! 😱 Just the usual. I spawned another Homeless too, whoopee! 😛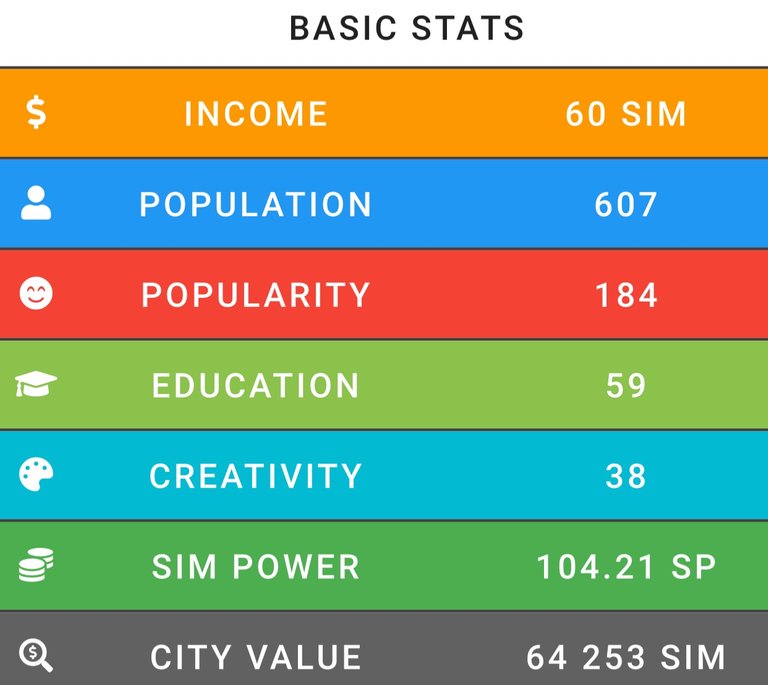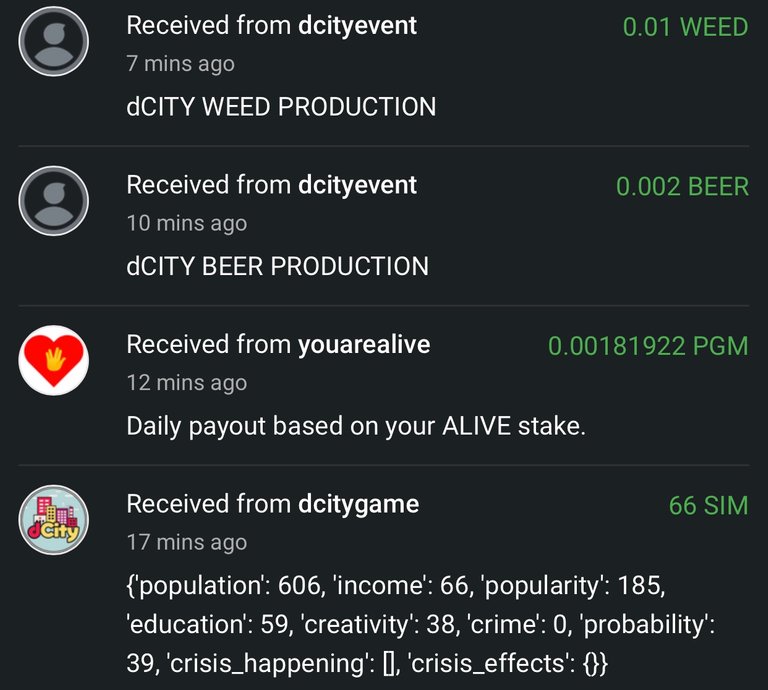 ---
Just had to do a (self-defeating) mention of the fact that I'm proud that I've been skipping this CryptoFuckmaster part of my post. I obviously still think about it every day, though. 😡😂
---
Still been focused entirely on lessons the last couple days on Rising Star. I have now gotten my Ego below five percent, which was my goal, but I'm so close now that I might as well try and wipe it out altogether.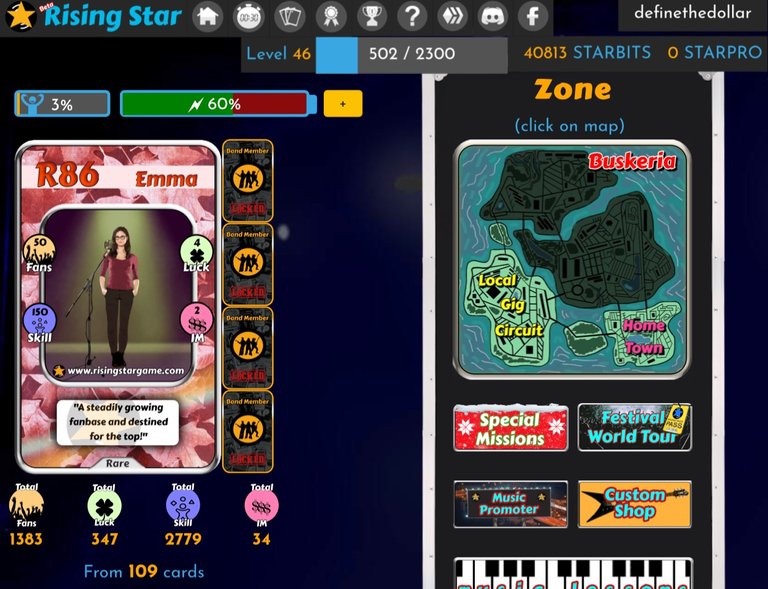 I was mistaken in that lessons do count toward completed missions and I passed the five hundred mark for a card pack. 👍 Got two commons (which I think I had before) and a new rare one. It did help to bring my Ego down a little as well.
---
When it came time to play Splinterlands, I really just wanted to lie down and watch some tube (and hopefully fall asleep), so I couldn't bring myself to play. Come time this morning to start construction of my post and it feels naked and incomplete without this section properly done. So, even though I still didn't really feel like it, I played out my quest.
I also complicated things in that I really wanted to get into Gold I before finishing. However, I wasn't paying attention and accidentally completed it, so close as to taste it. 🤬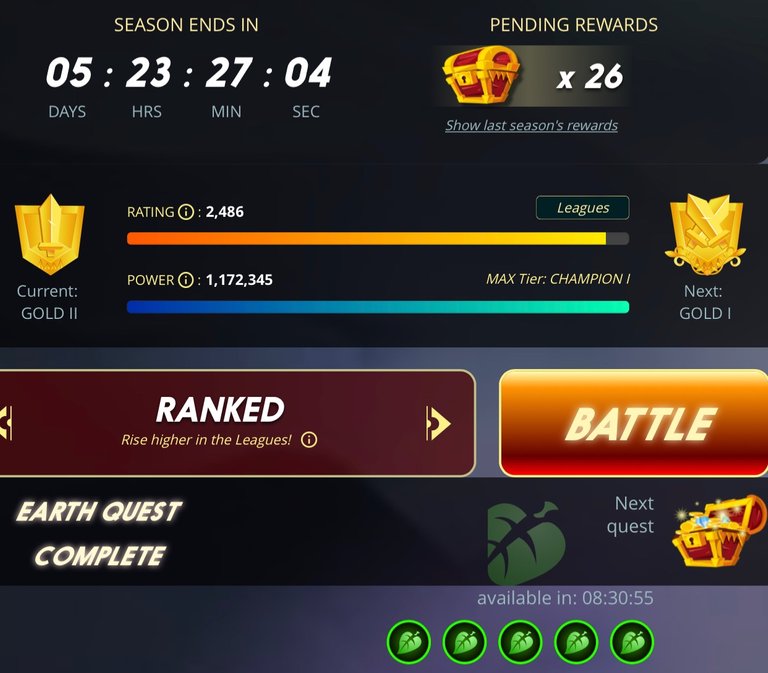 I got a little disheartened there for a bit and lost a significant amount of my previous progress, but got on a streak and made it back plus some!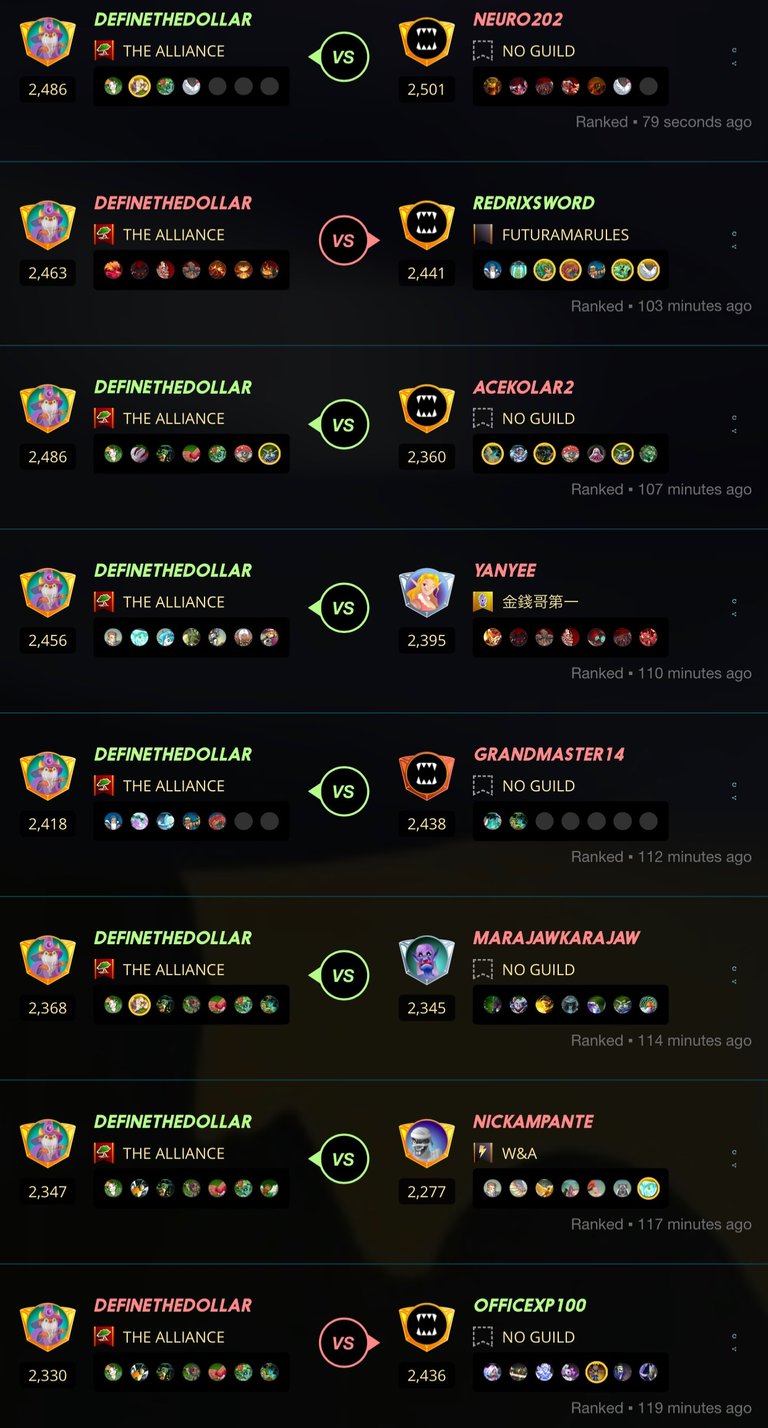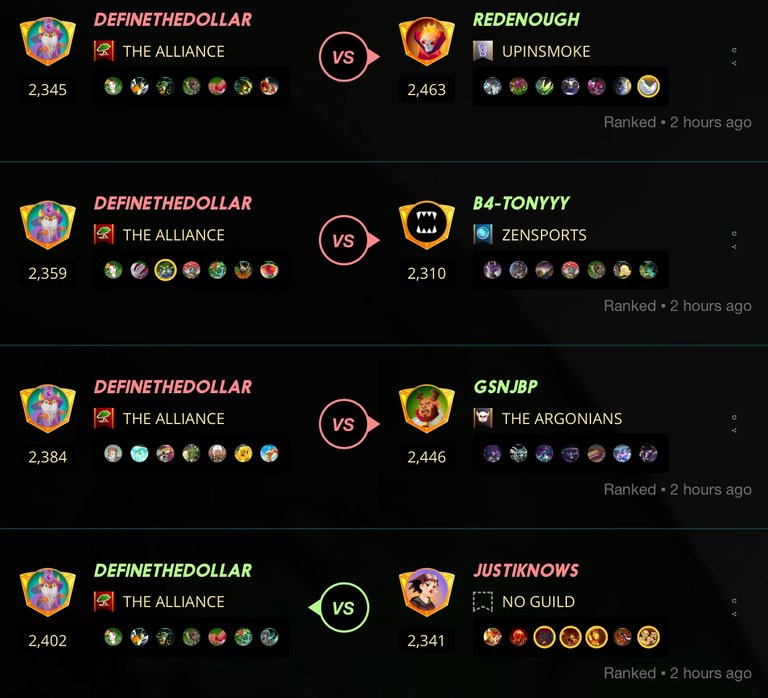 Had Earth splinter for my quest today, one of my strongest splinters, so it wasn't too terribly hard. Got some upgrade fodder and a bit of DEC, but really should have gotten into Gold I first.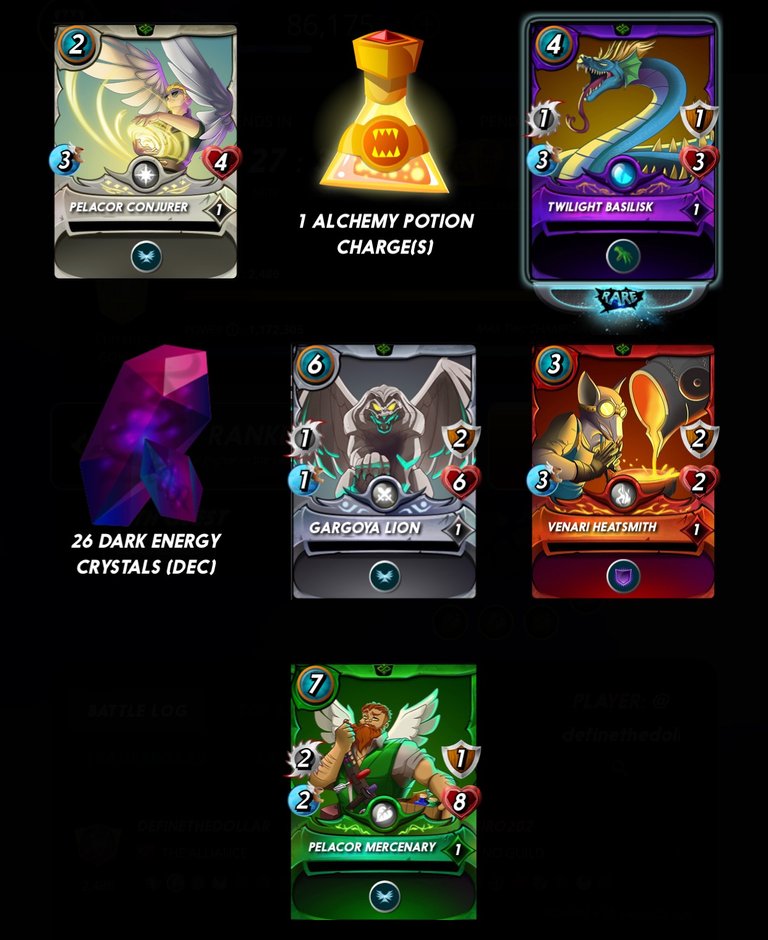 I put in my guild brawls as well, but farking Yodin Zakus and Llamas 🦙 have been kicking my ass so far.
While I was tempted, as I said before, I've had some buyer's remorse coming up short on value between SPS and packs. It was even more expensive than yesterday, so I just staked my drop for today. Still sitting on some vouchers as well…kinda' itching to recover the HIVE I spent on CARTEL.
---
Average Last 7 Days: 10,763
Lifetime Average: 15,196
I must at least spend a couple words lamenting the fact that, once again, I don't have a streak photo since I broke the streak by only a couple steps and for no good reason. 🤬
10k per Day Streak: 2
Longest Streak: 204

Distance on shoes: 728.49 km
Distance on hikers: 64.92 km
#AutomaticWin Tally: 421
#AutomaticWin Streak: 0
Longest Streak: 53
#TripleTen Tally: 118
#TripleTen Streak: 0
Longest Streak: 7
#DoubleDay Tally: 229
#DoubleDay Streak: 0
Longest Streak: 37
Highest Floors: 120
Highest Daily Steps: 41,528
Zombies evaded: 0/0
Mindfulness Diary:
Health: 80%
Satisfaction: 74%
Energy: 51%
Productivity: 45%
---
Referrals: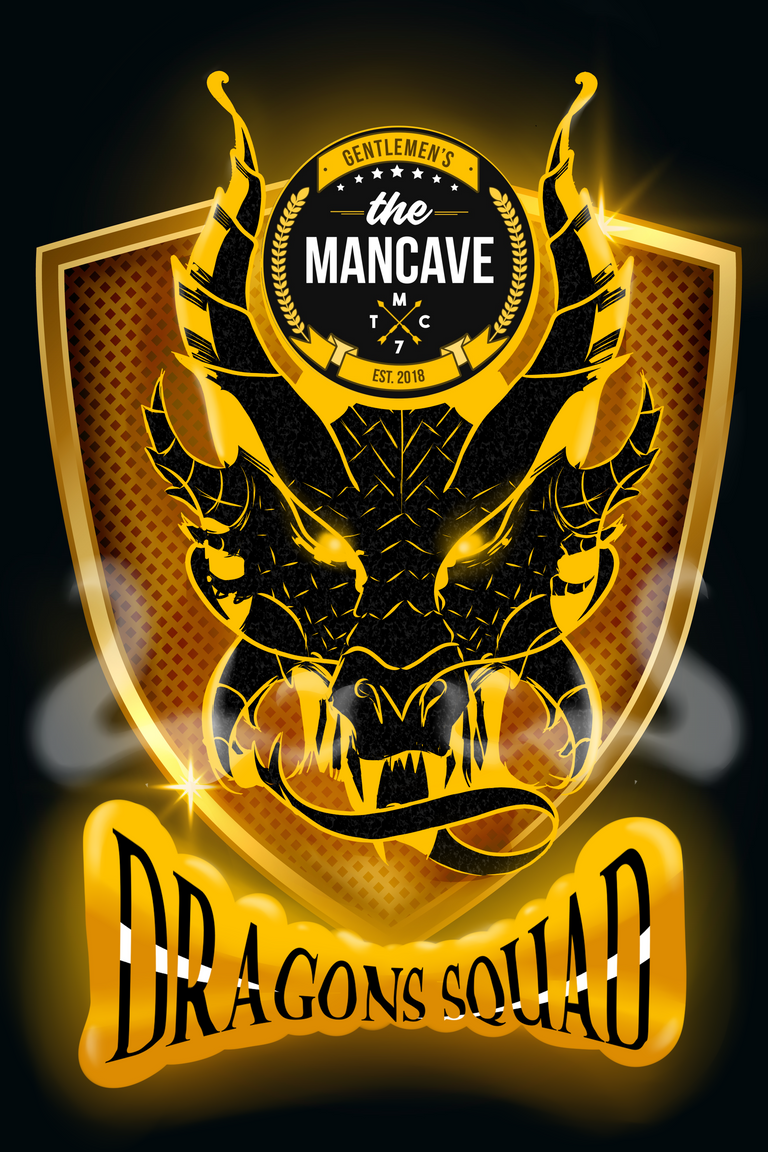 Power up and Hive on!
---
---