July 1, 22: Routine, More Web Work Frustration, Pizza Trivia, TV, and Games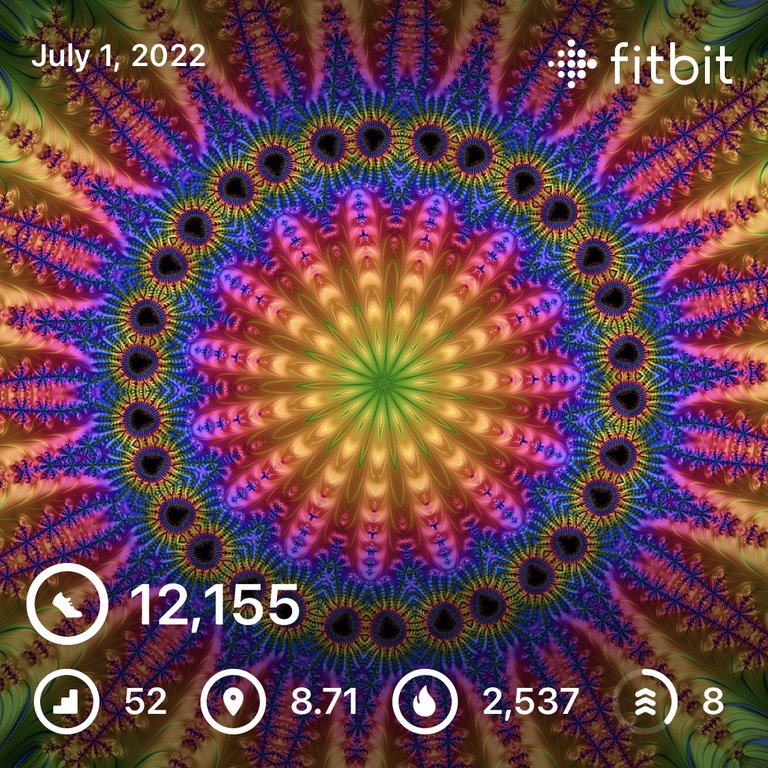 Slept all the way until five thirty this morning! Trouble was that I didn't get to bed until after ten, so I was still two solid hours short on sleep. I made it through the day without crashing, but I also didn't actually accomplish all that much either.
The morning routine was pretty crunched having slept so late, but as far as cryptos go, they seem to have gotten back on their bear train, reds everywhere that counts. 😭
Otherwise, just the normal stuff. Hit the faucet (tipCC has been dry for quite a while, so just the one pretty much), did curation, shifted and staked tokens, got caught up on Discord, played Wombat games, and then got to work on my post.
Got that done and shared up and it was on to working on the website. However, despite spending essentially the entire day "working" on the site, I never actually sat down at the computer. 😡🤬
Mostly Google searching, watching YouTube tutorials, and thinking super hard. Been thinking about implementing websockets for the client/server communication…kind of seems like a near complete redesign again (based on emitting and receiving events rather than making http requests), but I might be able to use most of what I've just built and use it, hopefully, for updating the client based on chain data and keep from having to refresh the browser like all the other chain games seem to.
I did realize that, in either case, some of what I've just done is stupid and has to be reworked. I basically set up an express route for each of the database tables and each of the database actions I need to perform…like a put to /beasts would insert a card into the beasts table, or a patch to /player would update a player's balance or level or whatever.
I realized from the beginning that this wasn't secure, but I intended on using JSON web tokens to secure the routes. Cors policy will protect through the browser, but still could get Postmanned, so the token would ensure the person was who they say they are and would kick out traffic from anyone without one.
BUT, I realized that still won't work. As long as they properly log in and get a valid token they could then start sending Postman requests with the right cors headers and a valid token and as long as they got the arguments right, they could, say increase their balance to anything or transfer a card from someone else to themselves…not ok. Need to rework stuff and probably not provide any routes for the user other than GET and deal with all the write stuff internally on the backend.
---
I haven't seen these kinds of unbelievable levels of dShitty income since Hell was pup, and he's an old dog now! 😮 Whatever shall I do with all this newfound wealth?!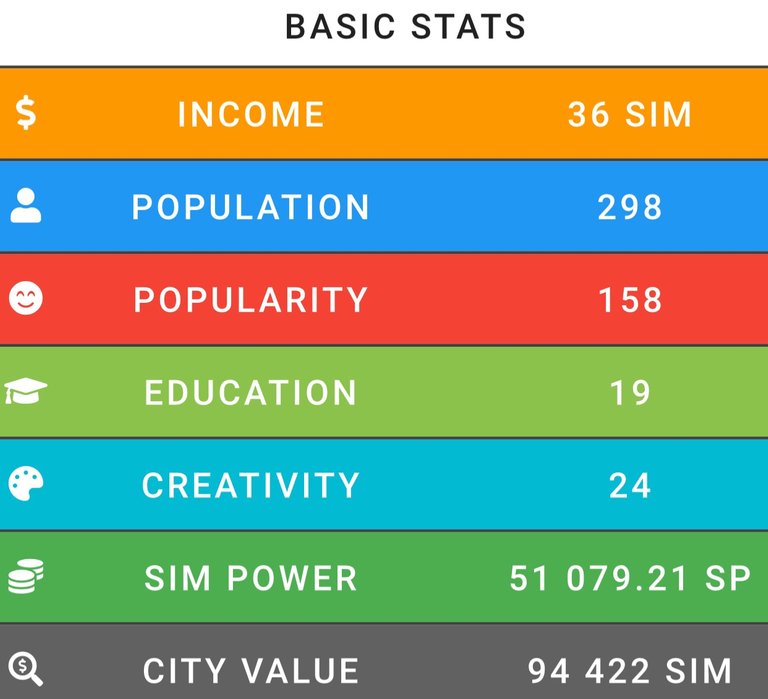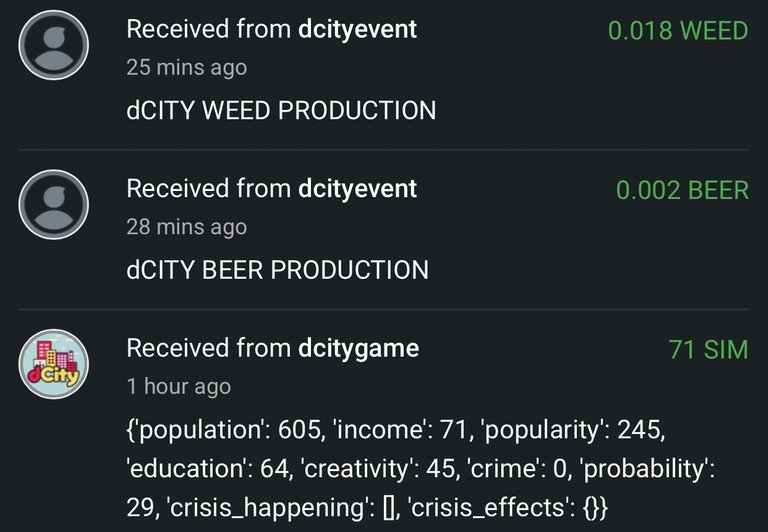 ---
Surprisingly, I still had zero Ego after running yesterday's mission, so still at it today. Maybe in five years or so I'll have unlocked the next area and made some progress.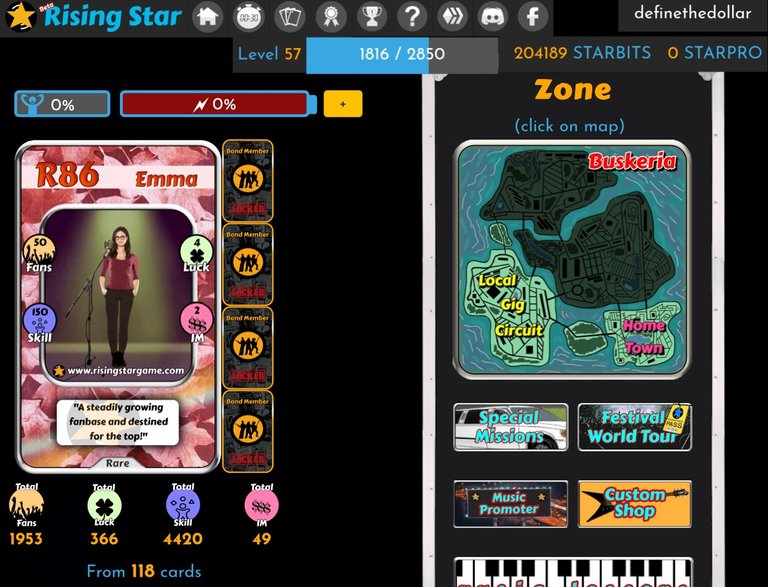 ---
In the middle of the most fun part of HashKings: waiting six days for diminishing returns (don't forget they've got capital controls on to decrease inflation and increase the token price - i.e. make everything more expensive for players while simultaneously reducing income - although the value might stay the same depending on market forces…scarcity does not, in itself, imply value; I can make a single token, only one in the world, and if it does nothing and represents nothing nobody would want it).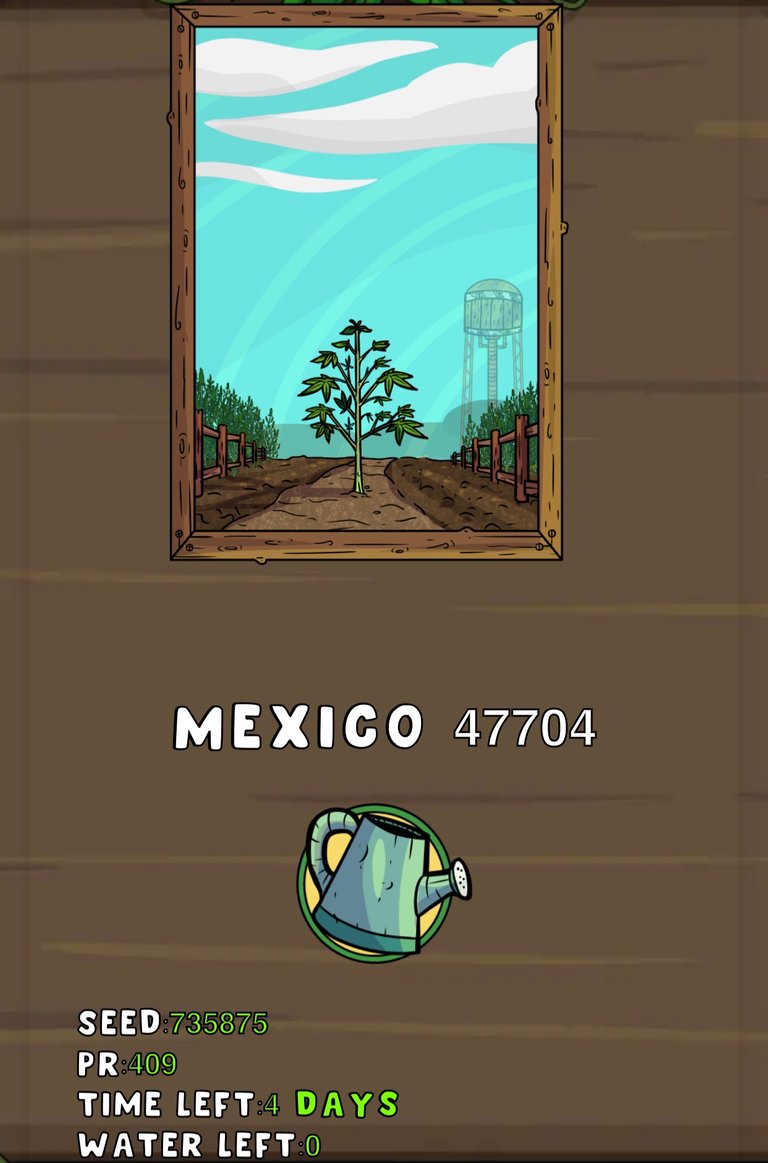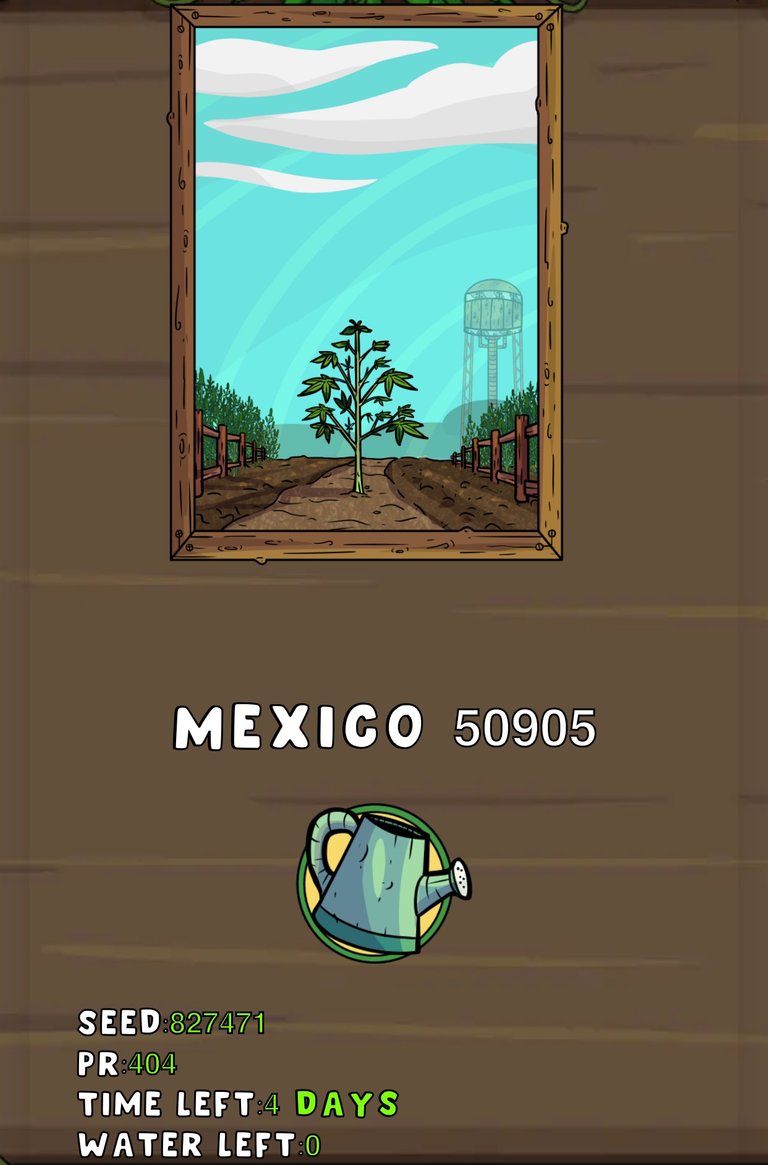 ---
It had been quite a drought, nearly five days since the last time I actually played Splinterlands! 😲😱 I had brawls battles that were due to be put in, though, so I was already in and playing and figured I might as well keep going for a bit.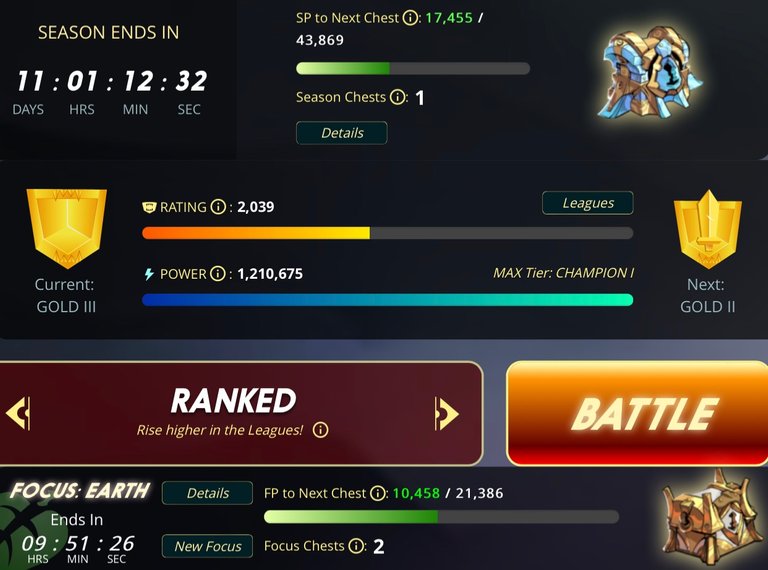 Got Earth splinter for my focus, which was helpful, and it seems they've changed it so that the chests you earn are based on the current league rather than last season. I still played a shitton for two chests relatively speaking, but at least it's two chests and not short of one for zero rewards. 👍 I suppose, on the flip side, they'll be worth even less…probably just a bunch more potions. 😛
Staked up my SPS drop, but still holding off with vouchers. I'm keeping a close eye on the market looking for an opportunity (haven't been this low on funds in a while) and I've already got enough built up again to make another move out, but they're just too low for me right now. 😭
---

Once again I'm questioning the validity of continuing to include this section of my post…just saying I didn't do something every day isn't all that interesting.

---
Average Last 7 Days: 14,697
Lifetime Average: 14,863
Well, finally got a streak photo! Looks like FitBit is ripping me off three days this time. 😡
10k per Day Streak: 7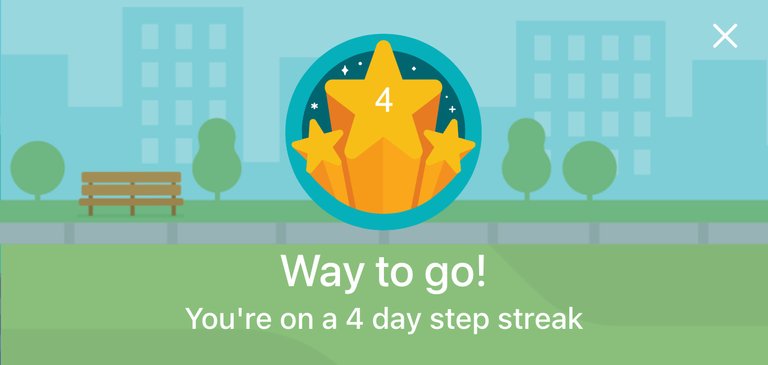 Longest Streak: 204

Distance on shoes: 802.01 km
Distance on hikers: 67.07 km
#AutomaticWin Tally: 421
#AutomaticWin Streak: 0
Longest Streak: 53
#TripleTen Tally: 118
#TripleTen Streak: 0
Longest Streak: 7
#DoubleDay Tally: 233
#DoubleDay Streak: 0
Longest Streak: 37
Highest Floors: 120
Highest Daily Steps: 41,528
Zombies evaded: 0/0
Mindfulness Diary:
Health: 85%
Satisfaction: 78%
Energy: 77%
Productivity: 71%
---
Referrals: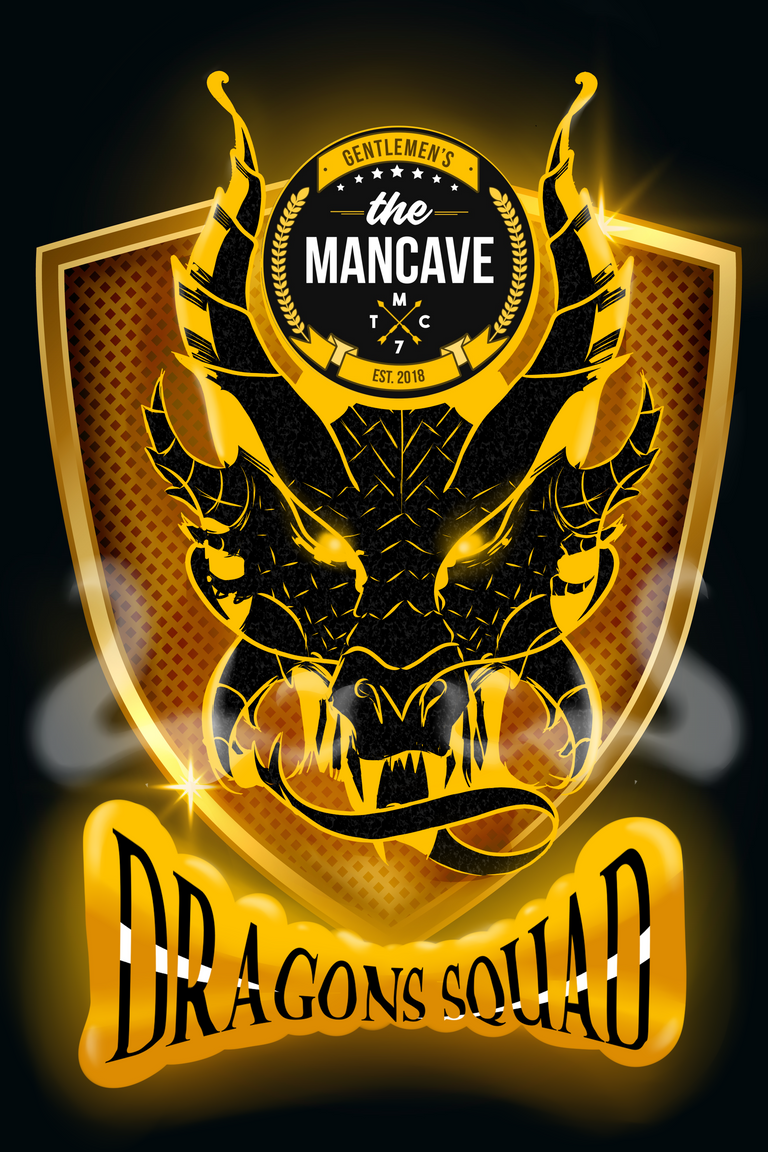 Power up and Hive on!
---
---