July 11, 21: AutomaticWin, DoubleDay, Escape Room, EURO Finals, and Games
I fell asleep super early last night watching The Courier and slept all the way until six thirty for a solid night plus a half hour! 😴 I'll take it!!!
Didn't do too much during the morning routine, just the usual. Put some dishes away and cleaned up and then harvested and staked my defi tokens. Was pleasantly surprised, I do have to say, to find that I'm no longer losing in Glass. For the time being, at least, the price has completely recovered from my entry point. Wish I could say the same for SafeMoon (still down like 75% on that one 😱).
Despite the fact that it was meant to be inclement weather all day, it was Sunday, and that means taking Lady out for a walk. Today was no exception. 💪 Scored the #AutomaticWin to keep the streak alive, and, since my exchange was due up, I posted it official later on. 🏆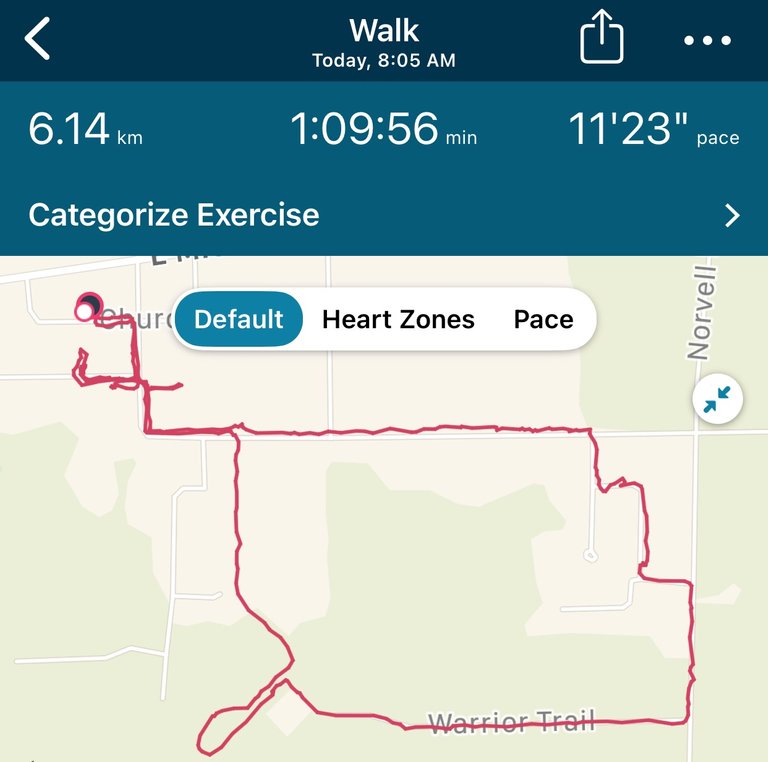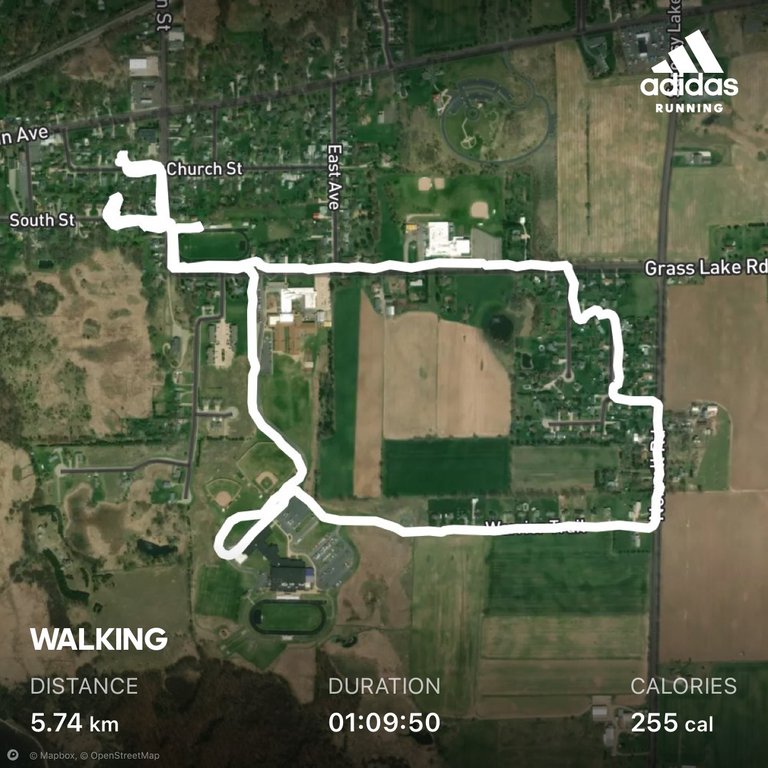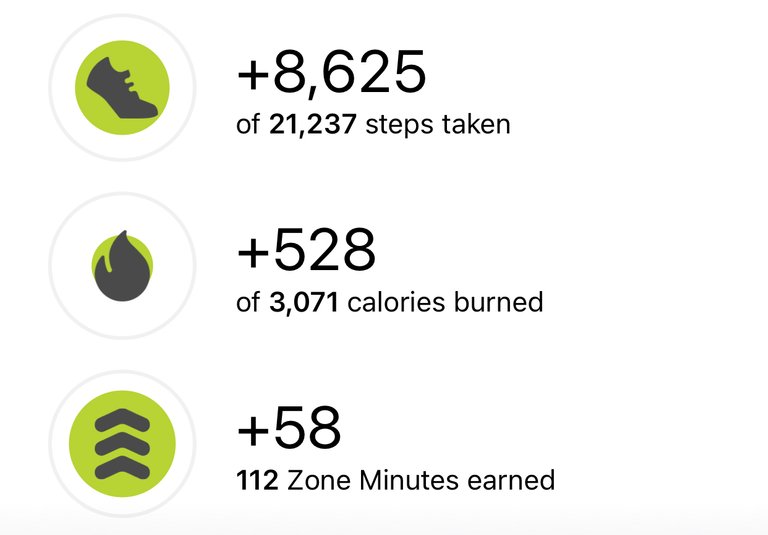 I'm counting this one as major hardcoreness points…like at least three. It wasn't so much that it was cold and raining (which it was), as it was the wind blowing on top of it. My gourd was soaked and frozen by the time we came home.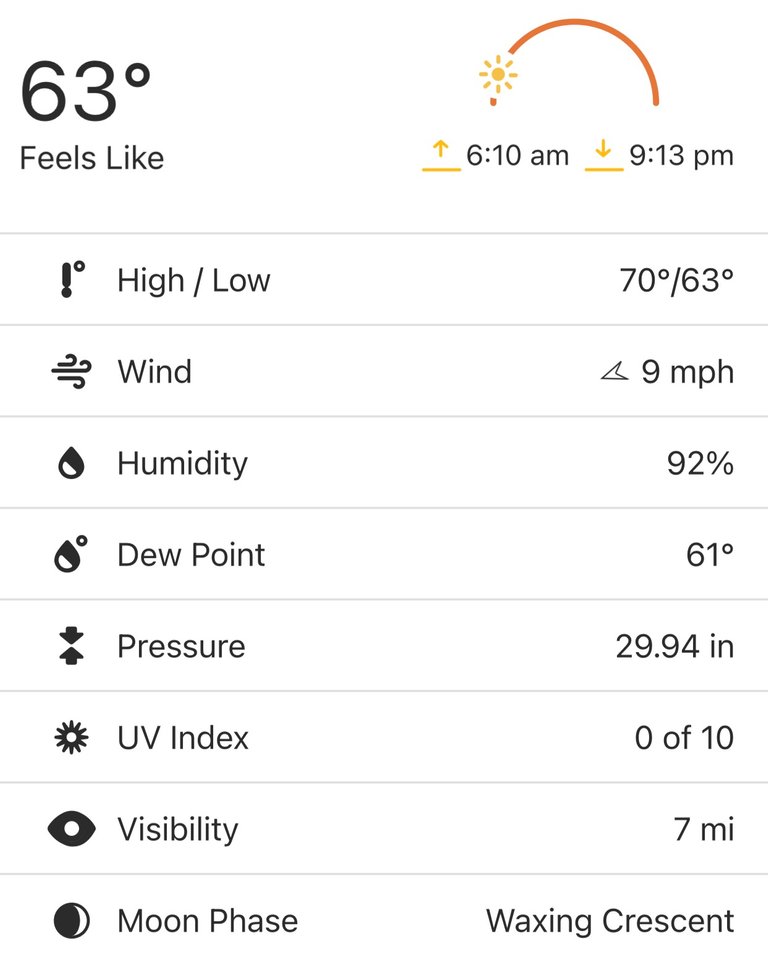 Can't say there was any sun to speak of today. 🌧 Only took one picture as well…not much to see and I didn't want the phone to get soaked.
My brother is visiting from Colorado and we got together, he, his son, my father, wife and myself went and did an escape room. 😁. This one was seriously hard and we didn't make it out, but we got pretty close. Had like three puzzles left to solve to make it out.
Was expecting it, though, had to sign a waiver/warning that it was hard before we started (less than 20% success rate). Still, was a good time anyway.
Afterwards we went to Buffalo Wild Wings and got some lunch and watched the EURO 2020 Final on the big screen. Ended up watching some on my phone on the way home and then at home since it went all the way to penalty kicks. Italy got it, but only by one shot.
Not much else going on during the evening, just plopped in front of the tube and wasted time playing Splinterlands.
---
We're definitely back to doing dShitty math again. My income, somehow, is now only in the fifties and yet I only got like 20, 'cause general crime, I guess? Complete and utter bullshit, and gerber knows it…shameful really.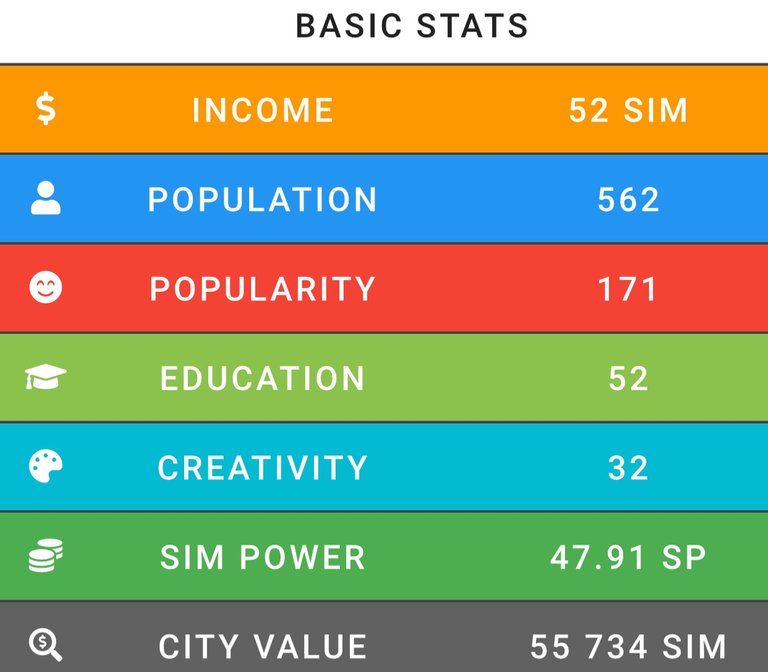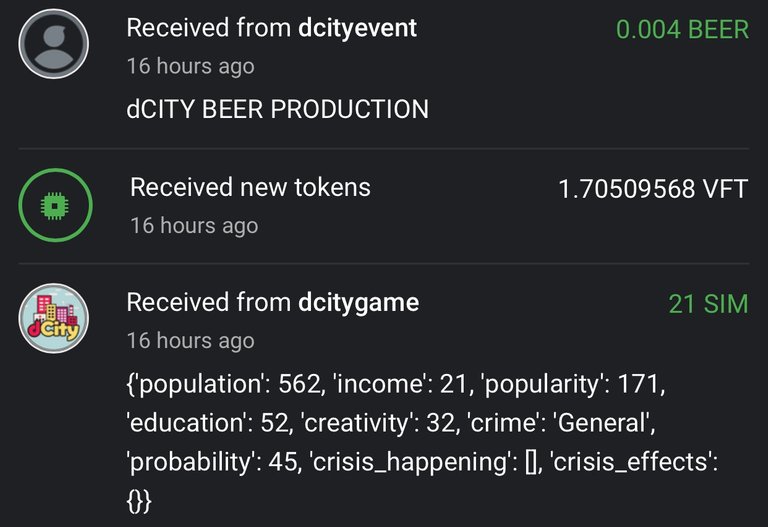 ---
I did actually get my Holybread tasks done for once today! 🥳 Still been ages since the bot voted, so this is once again a complete waste of life, but yet I soldier on…perhaps they will deign to throw me some scraps in the future.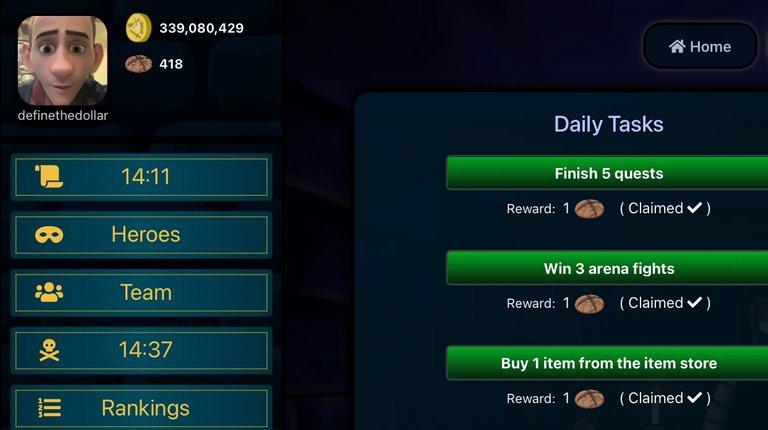 Got my three wins for the day, but still can't beat anyone in front. Hanging on to seventh for the moment.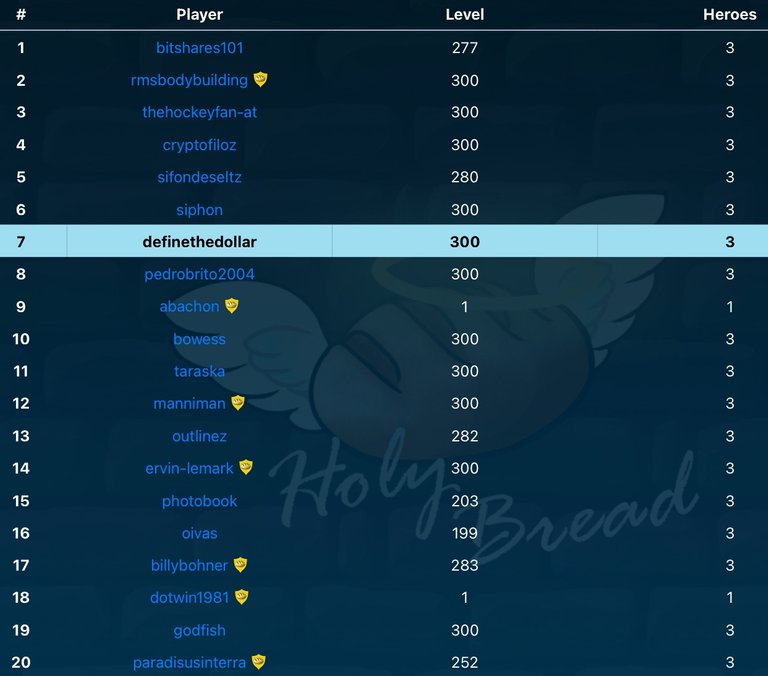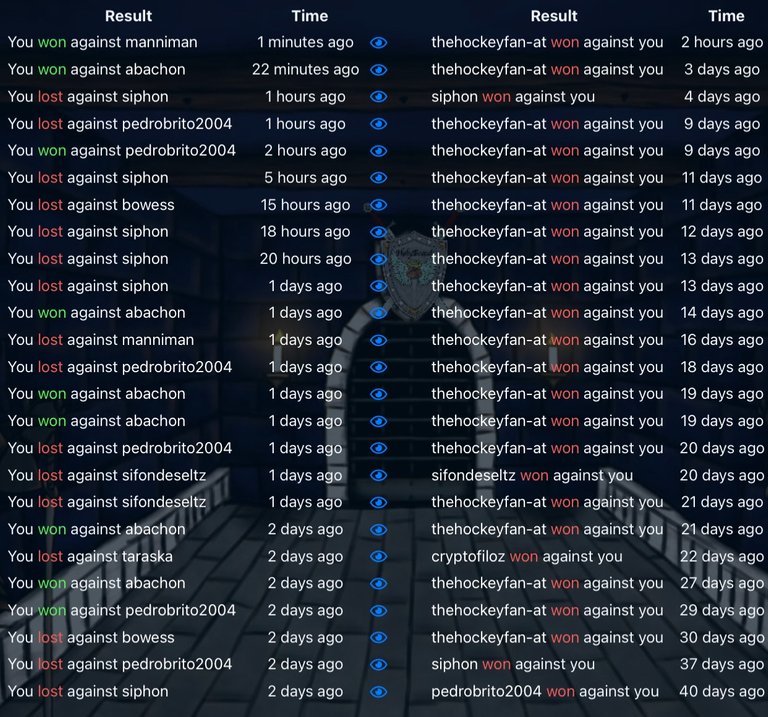 ---
I did actually remember to go in on CryptoBrewmaster today. Collected the barley malt I set going a couple days ago and was finally able to get a brew started. Still have to wait to collect it, though.
---
Did a couple more of the middle level missions on Rising Star to get the rewards for completing a certain number of them. Not very big rewards, like 25 Starbits, but every bit helps.
I got another card to try to boost my ranking, but I seem to have fallen there anyway…like 550 or thereabouts, not so awesome, got some work to do.
Otherwise, did a few more music lessons. Getting my Ego meter down a lot lower than it was.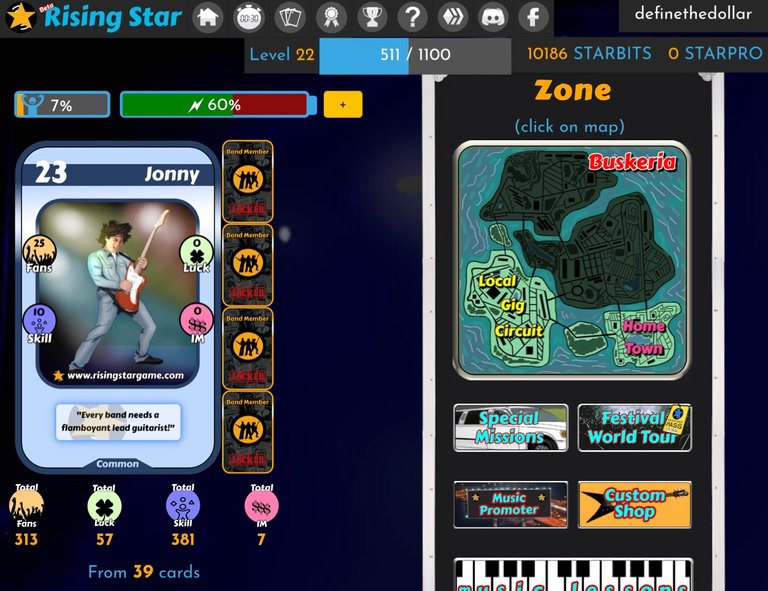 ---
Splinterlands absolutely sucked balls today. 😡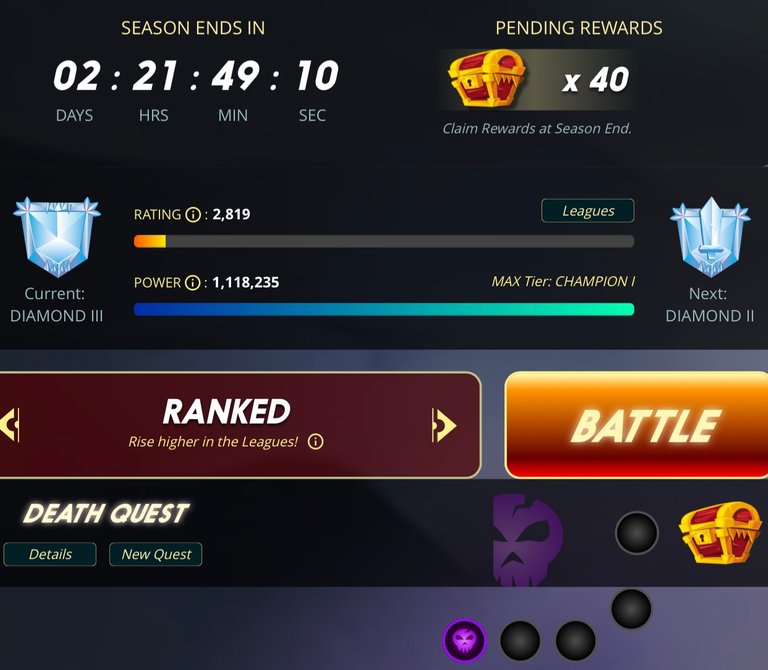 Just wasted a bunch of time losing over and over again…ended up rage quitting twice and no quest rewards to show for it either. 😭🤬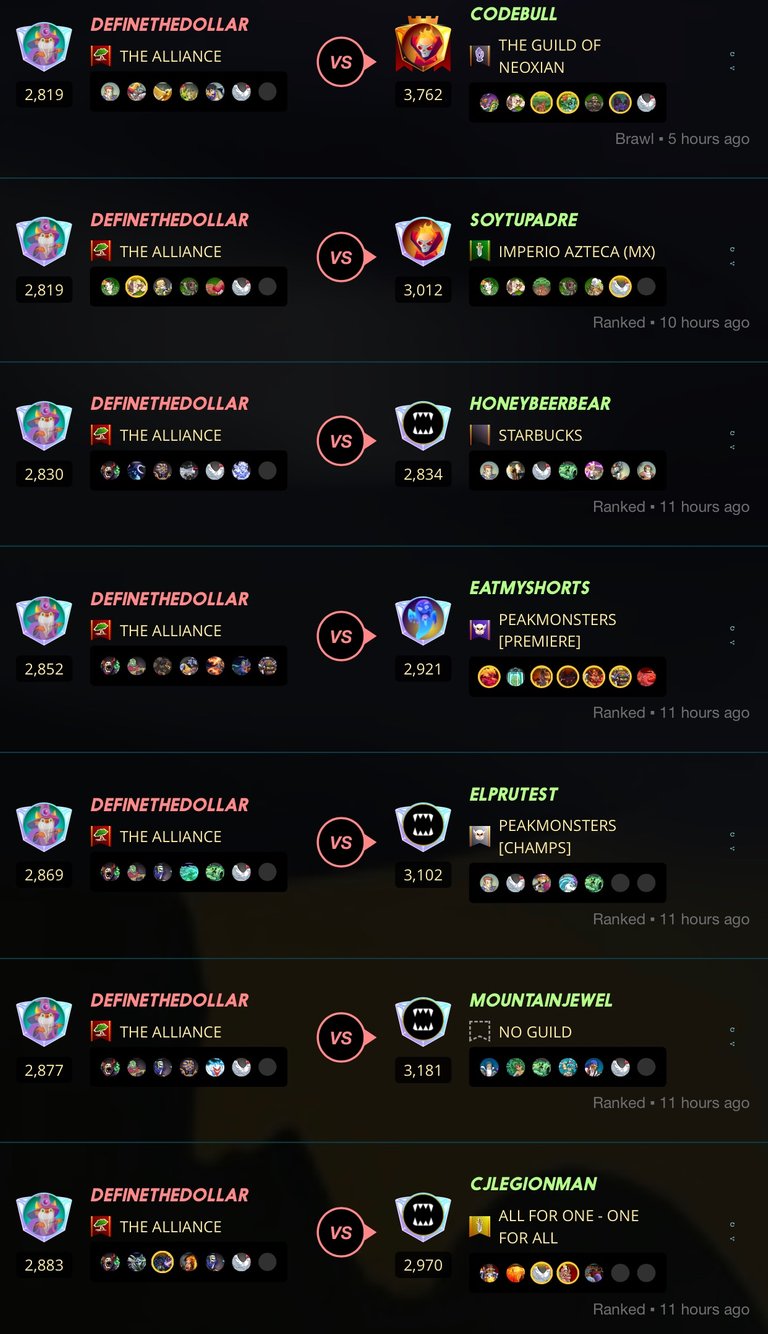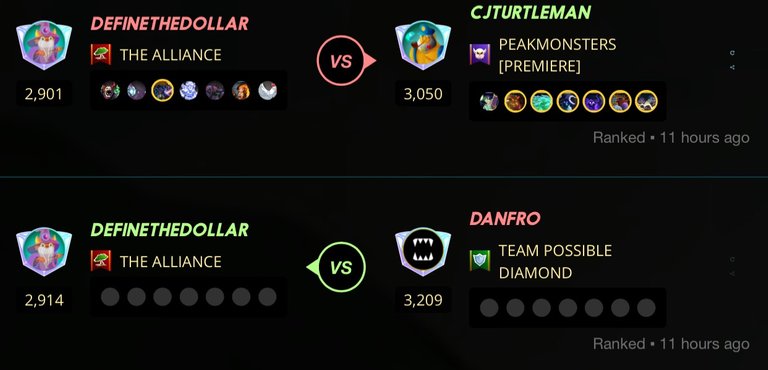 ---
Proof of #AutomaticWin: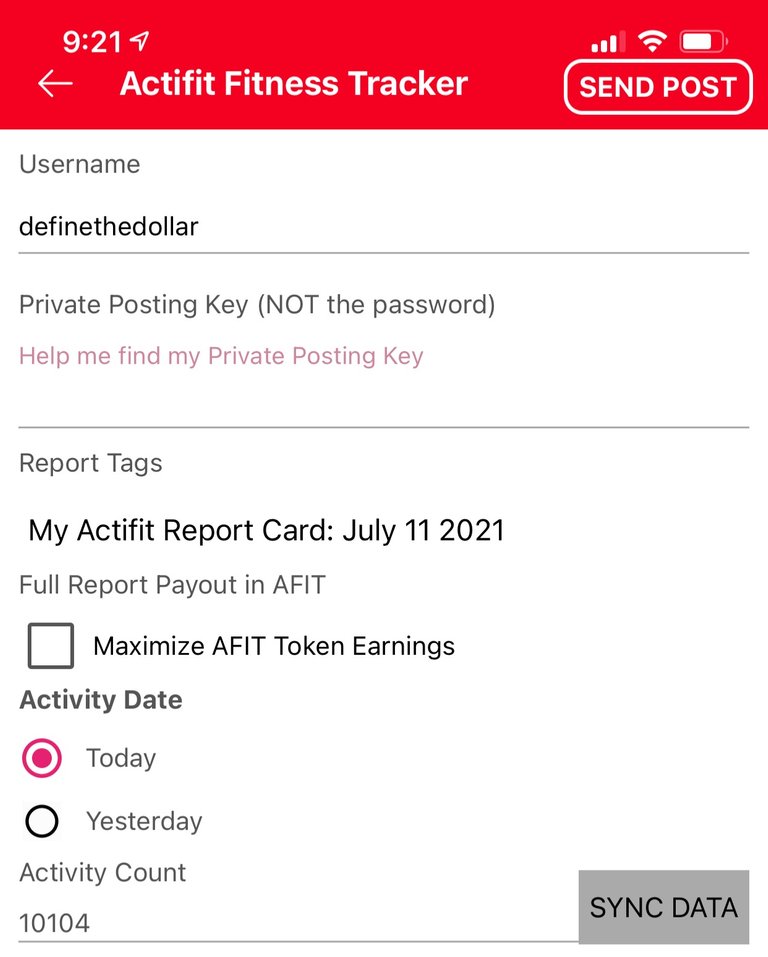 ---
Average Last 7 Days: 22,525
Lifetime Average: 15,224
10k per Day Streak: 55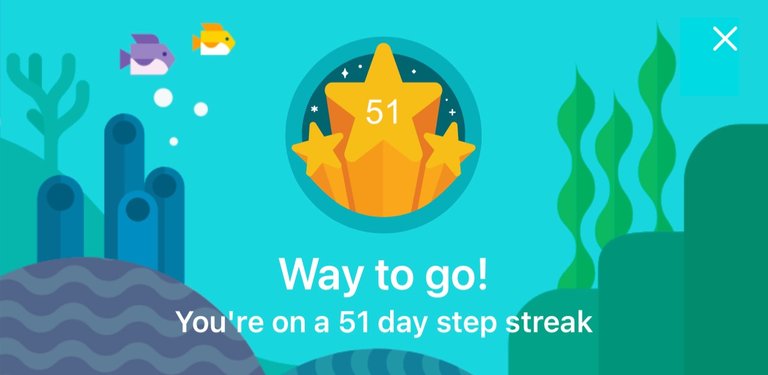 Longest Streak: 204

Distance on shoes: 553.25 km
Distance on hikers: 64.92 km
#AutomaticWin Tally: 366
#AutomaticWin Streak: 9
Longest Streak: 19
#TripleTen Tally: 118
#TripleTen Streak: 0
Longest Streak: 7
#DoubleDay Tally: 181
#DoubleDay Streak: 9
Longest Streak: 9
Highest Floors: 120
Highest Daily Steps: 41,528
Zombies evaded: 0/0
Mindfulness Diary:
Health: 89%
Satisfaction: 93%
Energy: 90%
Productivity: 65%
---
Referrals: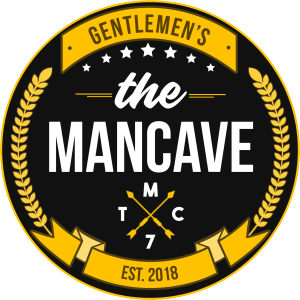 Power up and Hive on!
---
---