July 25, 21: AutomaticWin, DoubleDay, Grocery Shopping, Walking, and Games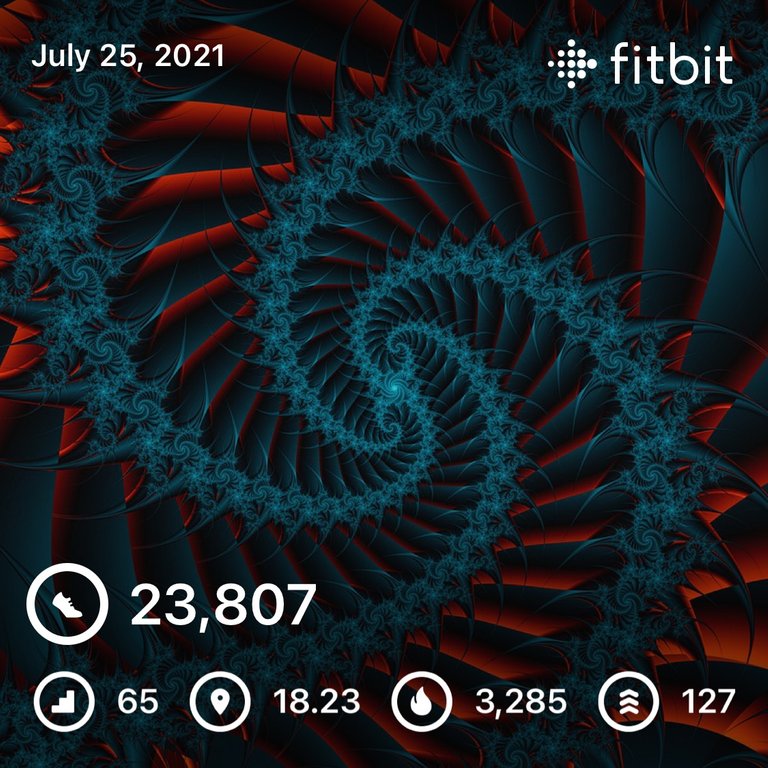 Up at five thirty this morning, not too bad, but I was up late watching Penguins of Madagascar again since I fell asleep twice watching it before. That left me another two hours short and it's absolutely killing me in the afternoon…like three or four in a row now where I collapse for like an hour. 😡😢
Not a heck of a lot going on during the morning routine. Just the usual stuff. I took care of my DeFi investments yesterday, so not much to mess with today, still just in "wait and see" mode.
Started working on my post and decided to get it done rather than just doing the structure, scheduling, then editing later…so did laps to keep the #AutomaticWin streak alive. 💪
Got my post done and then headed into town to do the grocery shopping. Ended up around a hundred bucks even though I went by myself and only got stuff for myself…well, I had a coupon for replacement toothbrush heads that expired this week, so that was like $25 extra. Went in to the stinky store as well, but skipped the tobacco store…still trying to convince myself that I'm quitting.
After I got back from the store and running errands, I put everything away and grabbed some lunch. Started to drag super hard, so I tried to watch Cloudy with a Chance of Meatballs 2, but fell asleep about half an hour in.
Woke up feeling half crappy, not as bad as sometimes, but I didn't jump up spry and ready to go, that's for sure! I felt really bad that Lady had been waiting for me and was disappointed, so I headed out and took the dogs for a solid walk.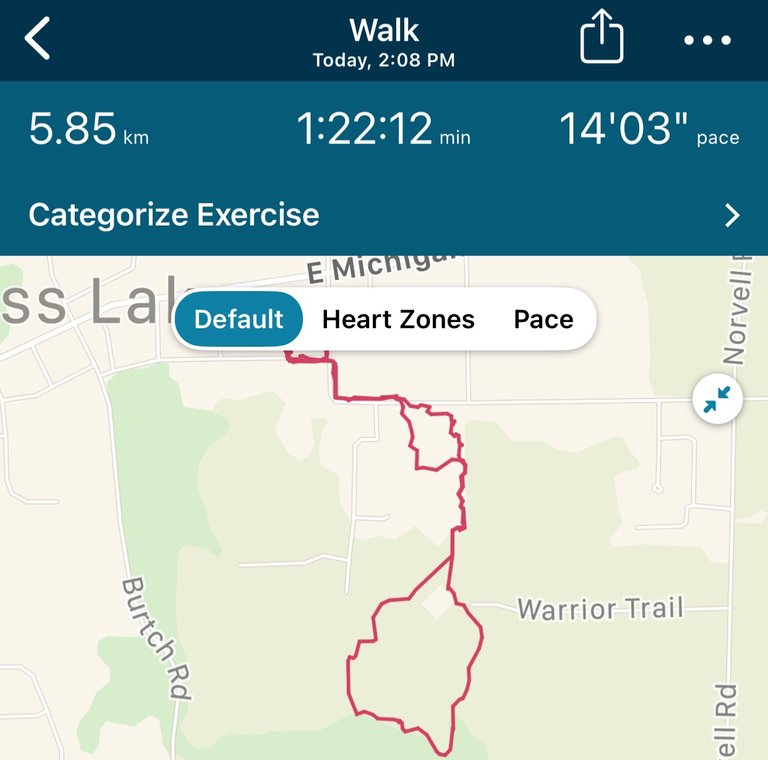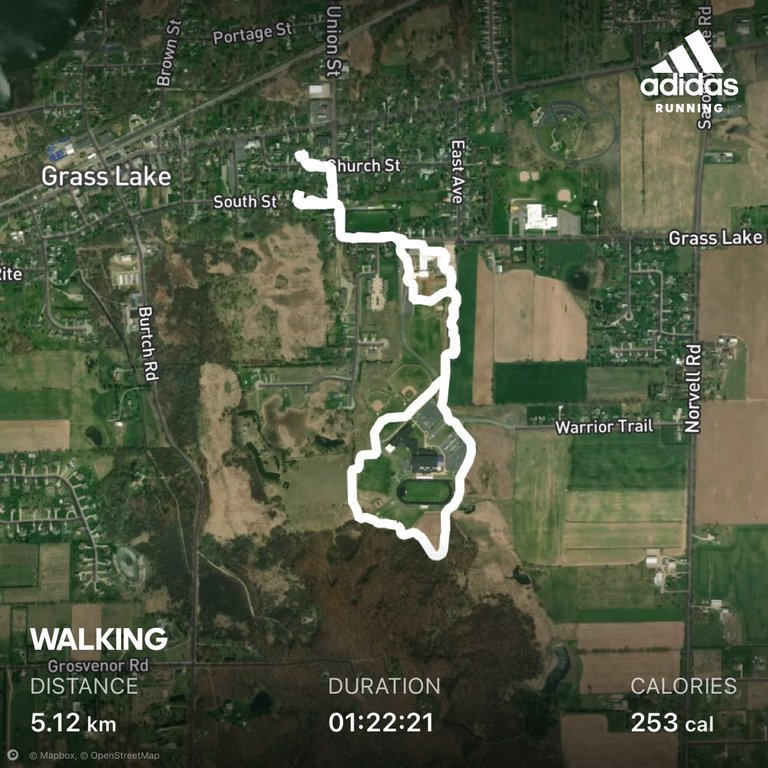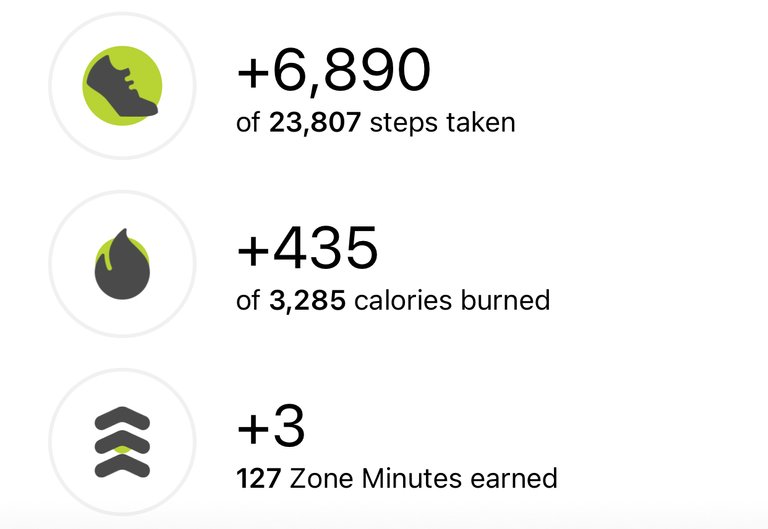 I had intended to go out for a walk early, and so took my weather photos in the morning. I ended up doing laps around the house and doing my post for the #AutomaticWin and it was waaaay hotter when we actually went. 🥵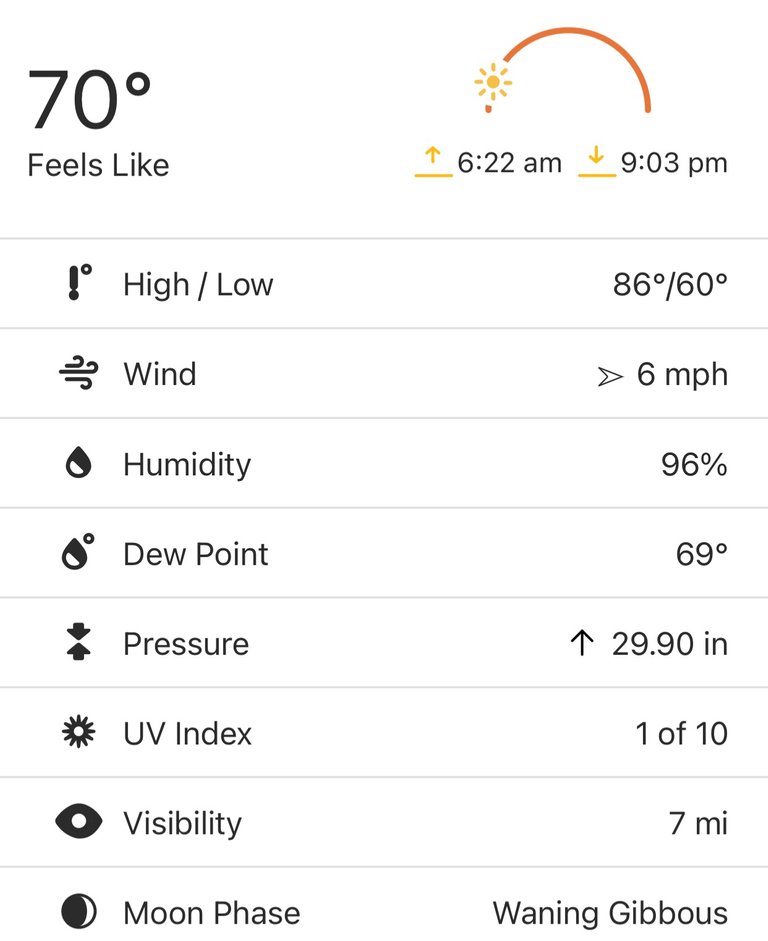 Probably a bit too hot…I could tell the doggies were kinda' hit by it, but they still had fun running off leash and sniffy-sniffing. Dude was definitely ready to be home (like an hour ago) when we got back. 😀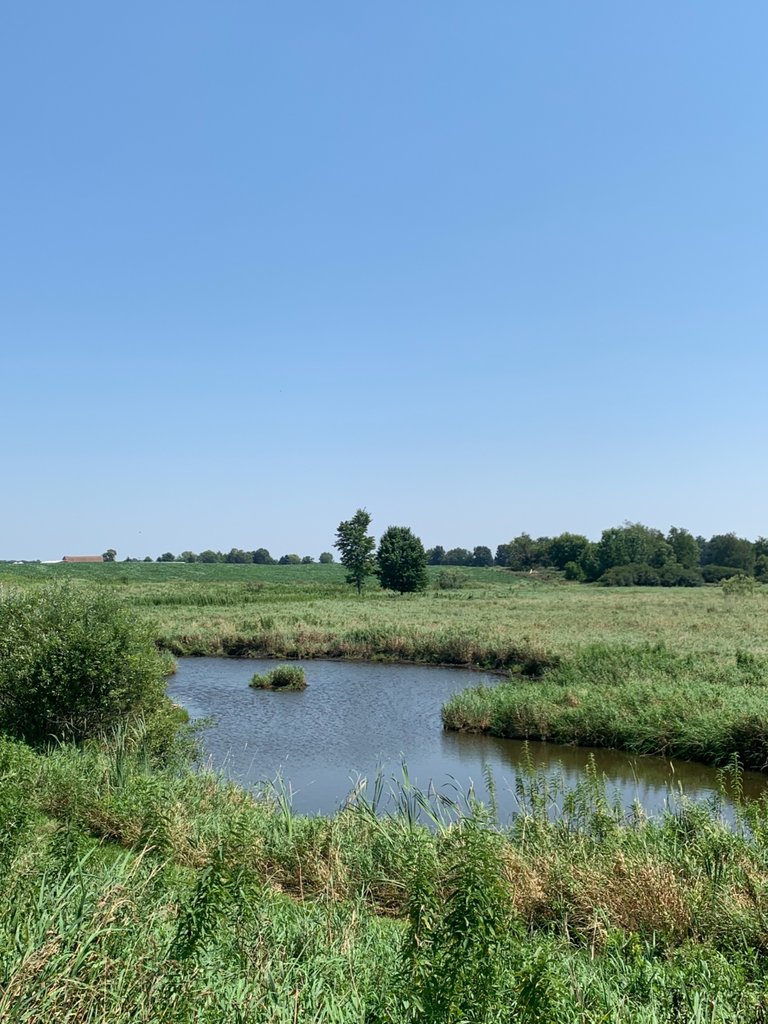 I did see a few interesting bugs, but I made a quick value judgment against being bitten by mosquitoes…only got one pic, but they were doing the naughty, so I couldn't help myself: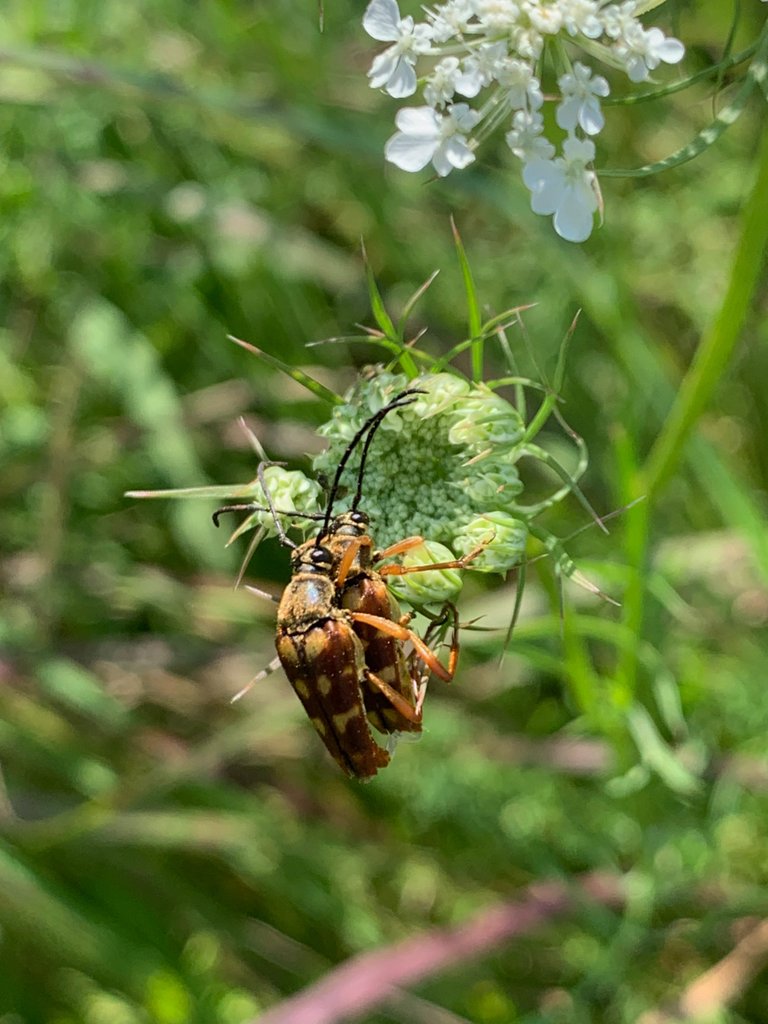 Despite needing to take some breaks from time to time, I think they had some fun. 😃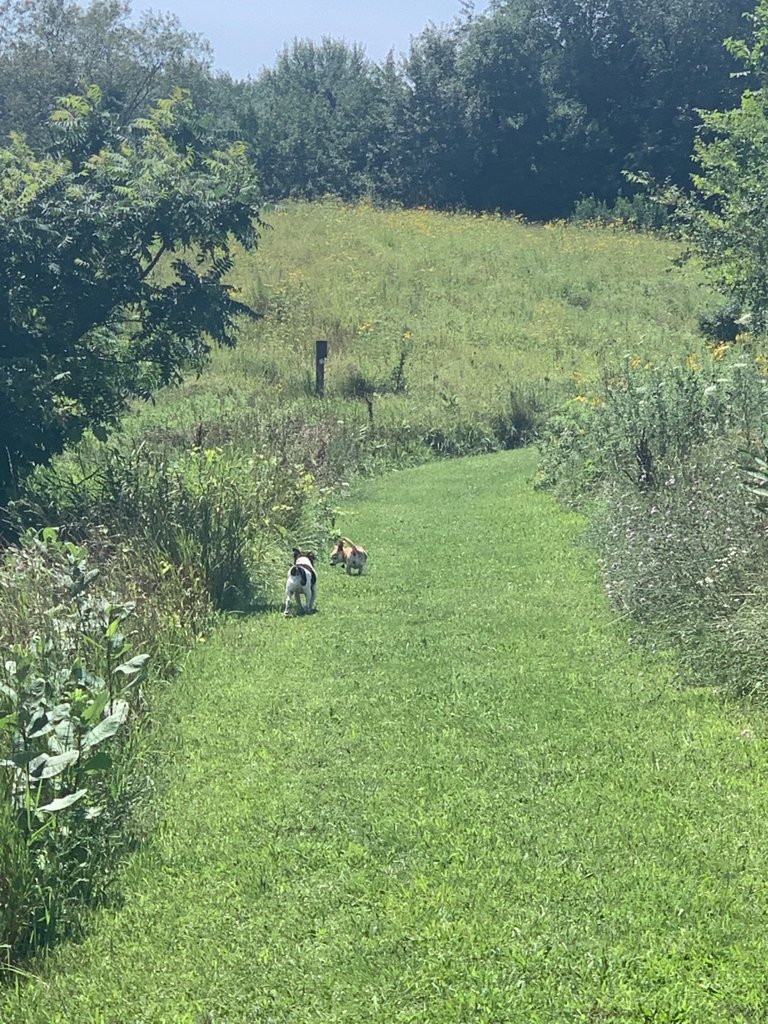 Had some Braunschweiger on bread for dinner, but that didn't really fill me up, so I made a bowl of soup 🍲 as well.
That was pretty much it for the day. Sad when you don't even want to play video games, eh? I did the laundry that was left and watched the rest of the movie I fell asleep watching this afternoon.
---
Alright! We've got all kinds of dShitty math going on today! My income was supposed to be a measly thirty, and my shopping mall got robbed, and yet I actually got thirty-seven. Quintessential dShitty mathematics right there!!! Never mind the other three hundred and seventy that somehow just vanished from the table long ago.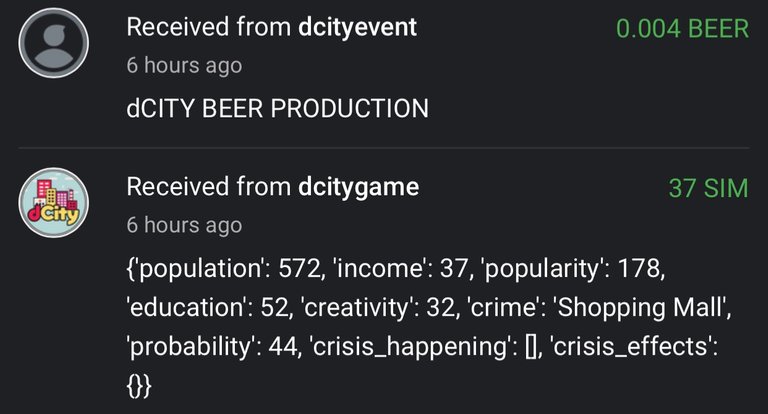 ---
If I recall correctly, today was a one ingredient day on CryptoBrewmaster, if even that. I think I got a bittering hops; still need water, though. 😢
---
Still continues to be relatively mundane over on Rising Star. I am back above ten thousand Starbits, so that's progress, but got a lot more saving to get any good cards. Otherwise, did a couple missions and a lesson. Can't seem to move out of the five hundreds on the leaderboard…starting to frustrate me a little.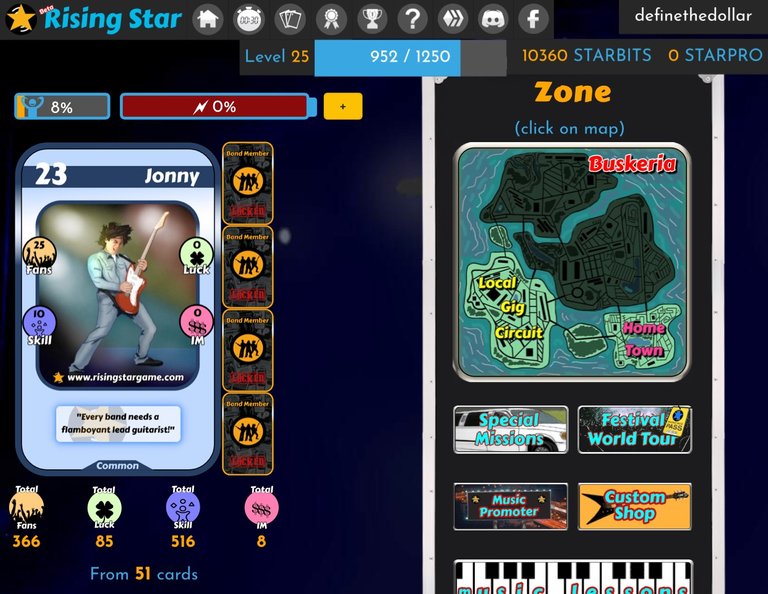 ---
I just couldn't make myself play any Splinterlands today. I did go in and reset my quest, but it was getting close to bedtime and I didn't feel like having the hassle.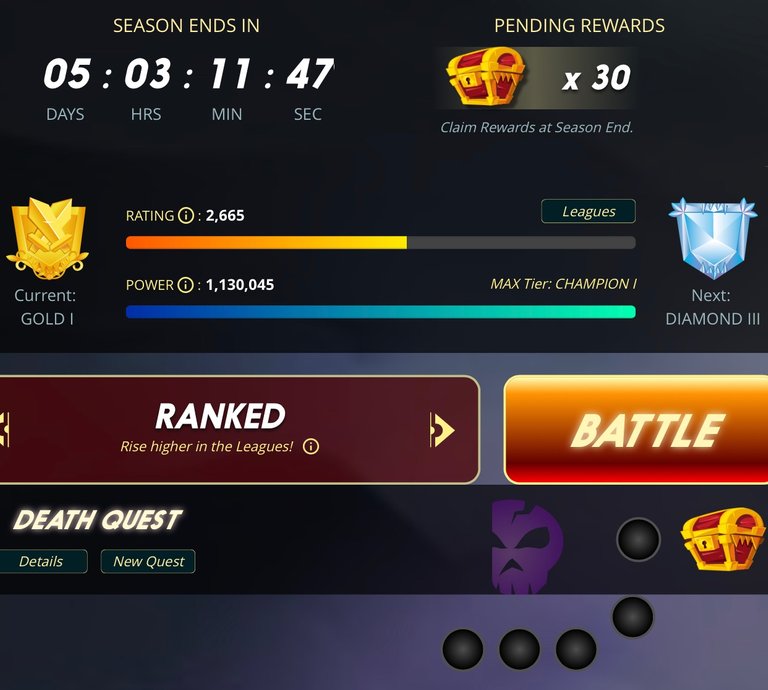 ---
Proof of #AutomaticWin: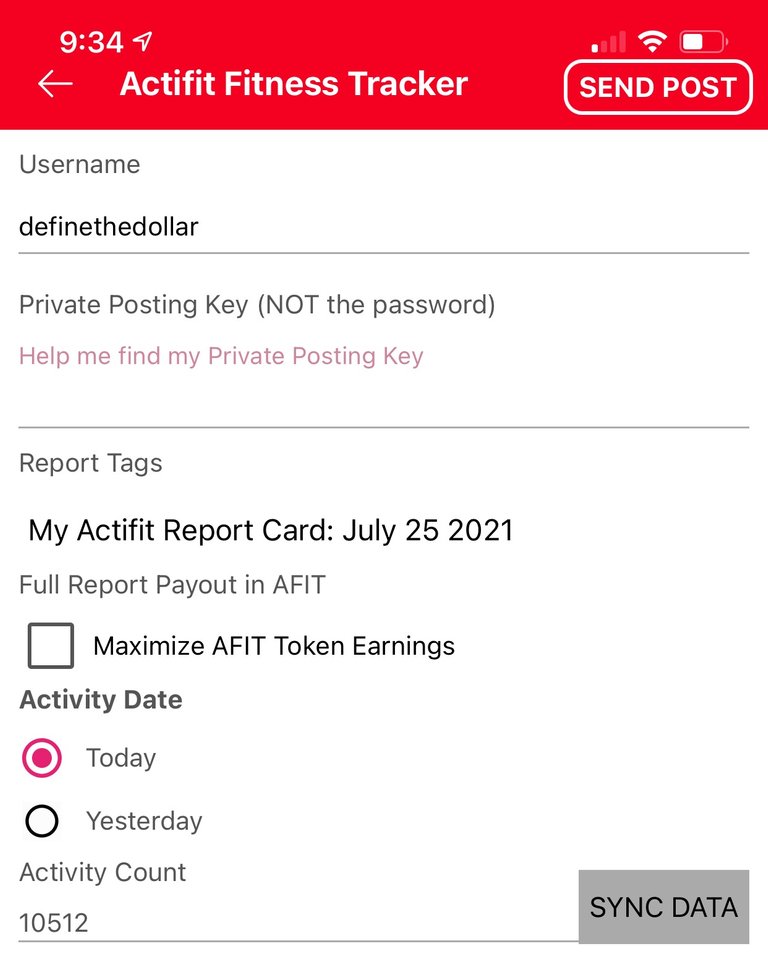 ---
Average Last 7 Days: 20,304
Lifetime Average: 15,293
10k per Day Streak: 69
Longest Streak: 204

Distance on shoes: 575.37 km
Distance on hikers: 64.92 km
#AutomaticWin Tally: 379
#AutomaticWin Streak: 23
Longest Streak: 23
#TripleTen Tally: 118
#TripleTen Streak: 0
Longest Streak: 7
#DoubleDay Tally: 191
#DoubleDay Streak: 5
Longest Streak: 12
Highest Floors: 120
Highest Daily Steps: 41,528
Zombies evaded: 0/0
Mindfulness Diary:
Health: 84%
Satisfaction: 76%
Energy: 80%
Productivity: 70%
---
Referrals: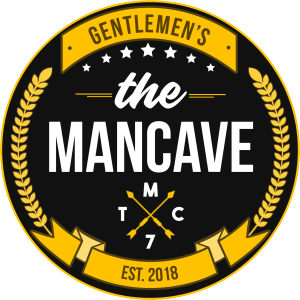 Power up and Hive on!
---
---