July 25, 22: Routine, HBD Pamp!, Broken "Streak," Oculus, Web Work Frustration, TV, and Games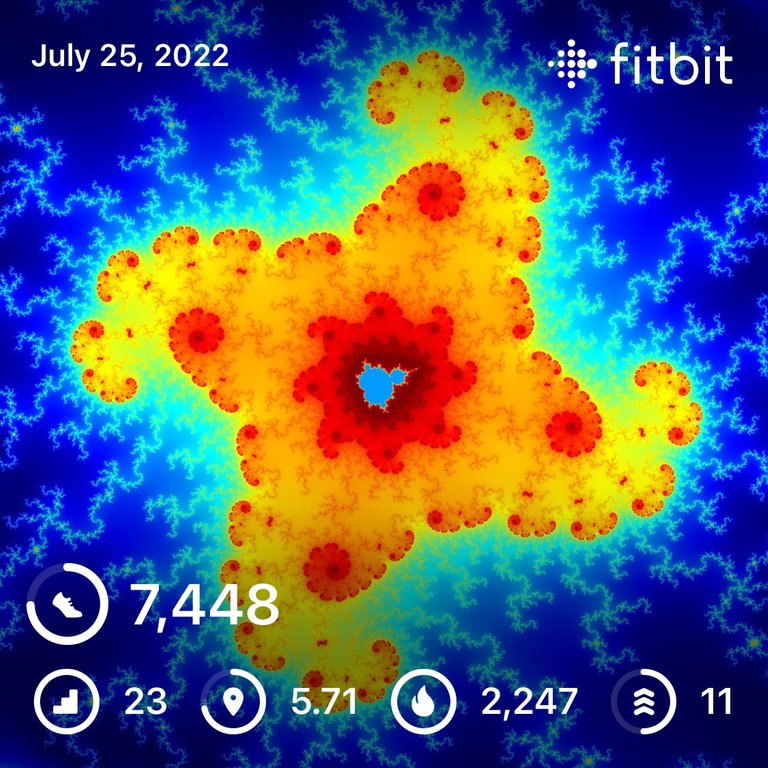 [Oi! Losing track of the days (and the time)…been trying to deal with the Hive error I encountered yesterday basically since I woke up this morning, was bugging me really bad. I did get it sort of worked out, functional at least, but I only just realized that I'm supposed to be in the PIMP meeting in less than an hour! 😱 Cutting my posting time a little short, going to do the best I can, but probably going to need to edit later.]
Made it eight thirty all the way to five this morning for only half an hour short, so I'm calling to call it good. I slowed down a bit, but didn't hit the wall too hard and (despite not actually accomplishing anything) did sit down and work at the computer, so good enough.
Got on with the usual morning routine, which was pretty routine except for one, very notable, exception. HBD went absolutely nuts overnight! #stable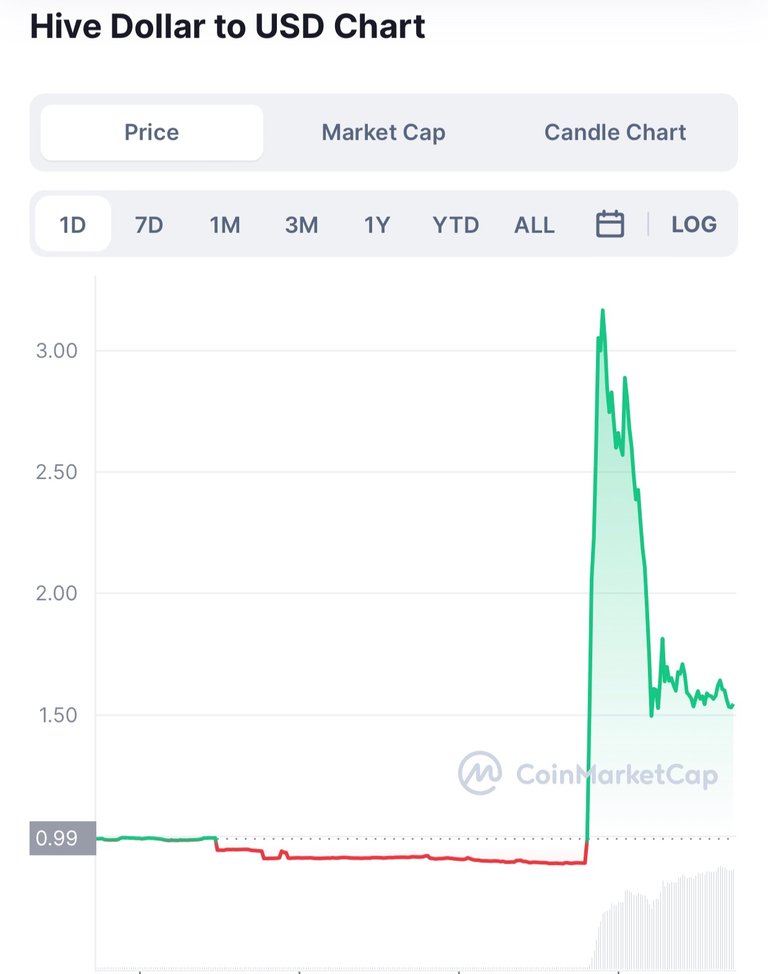 Otherwise, worked on my post and then tried to get myself to do some work. But, like I mentioned before, the new chapter of Moss came out for Oculus and I just couldn't resist the temptation. I was a bit worried that the controller would ruin it for me, and it was a little annoying in a couple spots, but not so bad yet that it made the game unplayable…should probably just order a new one (actually like a week ago and I'd have it already).
It's pretty good so far. Played through the first level and then decided to quit out, get some lunch, and do some work for real.
I took a little time to get HashKings taken care of and then set to work on the login. I verified that everything was functioning up to the point where I needed to encode the message for Keychain (to request to decode) and it was properly handling errors and retrieving the public key from the chain. So, I uncommented the memo encode line and bam! It crashes the server and fires two different errors:
I spent the next three and a half hours trying to figure out what was going on and how to fix it. Tried to update the dependencies, that didn't work. Tried deleting and reinstalling all the dependencies, didn't work. I was pretty sure, but not certain that everything in my code was right, but hive-js was broken. [does turn out that's correct, I finally fixed it this morning by reverting back four versions of NodeJS. 😡 I talked with Mhadi and he's concerned about fixing it for fear of messing up older version compatibility, which I understand, but it's going to be a problem going forward, so I'd really like to help with fixing it…just don't really know how to start. I know around where the problem is, but how to test each dependency and narrow down where the errors are occurring, I'm not sure.].
Wenche made us an omelette for dinner, but I couldn't stop stressing and thinking about how to fix the issue and how frustrating it is that hive is so difficult to get going since it seems to be incompatible with new versions of everything.
There wasn't really anything I could do at the time, so I shut it down and just gave myself a nice headache. She went back to work and I tried to just stop thinking about it for a while and put on some TV and played Splinterlands, but even with two simultaneous distractions I wasn't able to stop and I ended up quitting after only three chests.
I knew I was really short on my steps for the day and I did some cheating, but even then I was only like three quarters of the way and broke a whopping one day "streak" 😱 I guess between playing Oculus and working at the computer I just didn't move around that much, so I just have to accept it.
---
Although it took forever to load, I did get into dShitty to get my stats photo today. As expected, income is negative. 🤬 No crime or crises for once today, but it didn't make any difference anyway.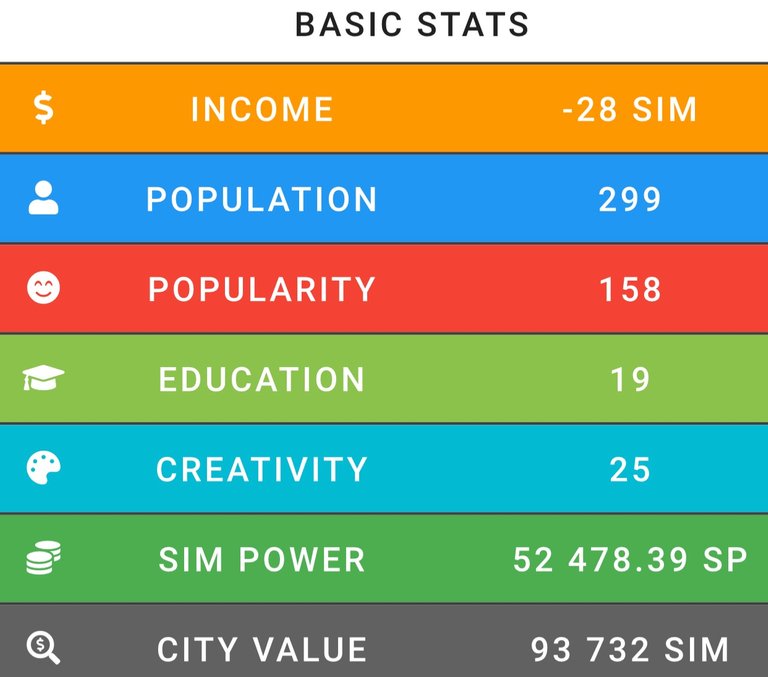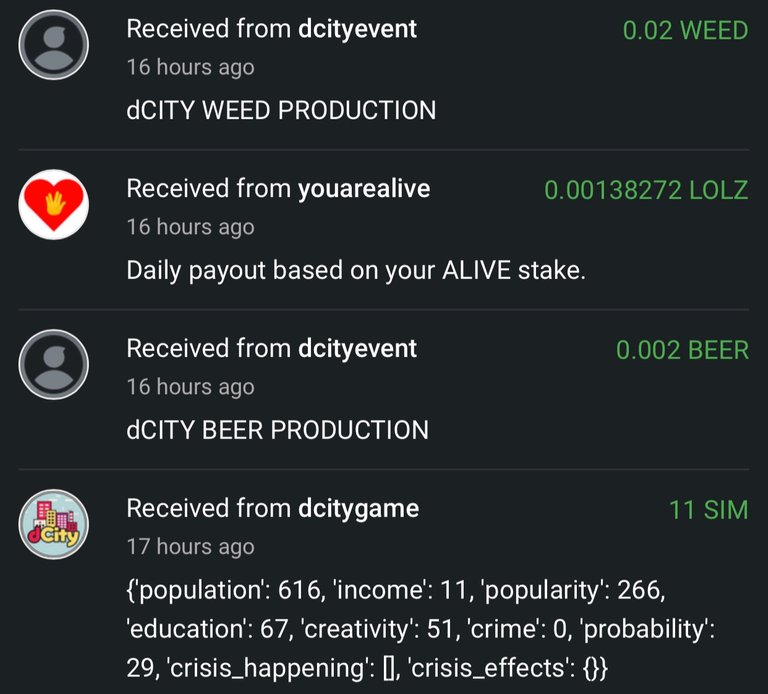 ---
My Rising Star Ego is still at zero! I'm completely amazed. Keeping on with missions for as long as I can. 👍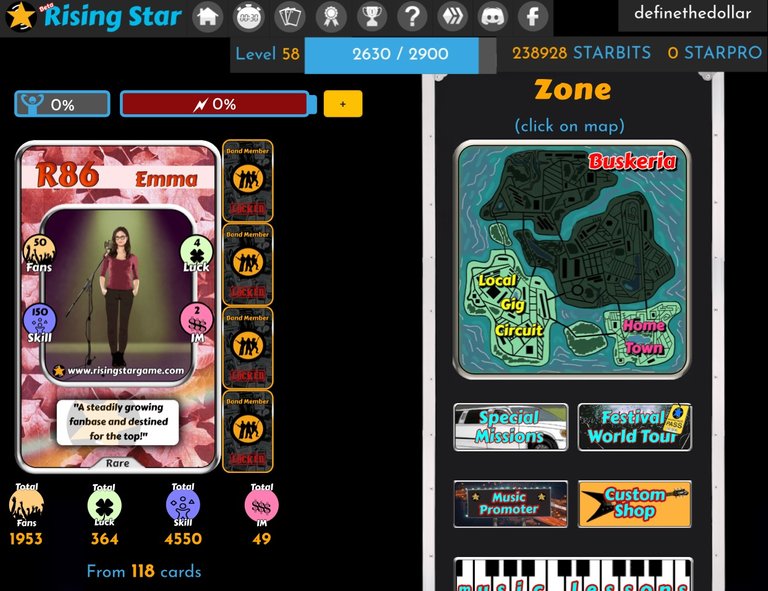 ---
I did have the goal to work at the computer today, and I did, so I took some time to take care of HashKings. Got my plants harvested, replanted, and watered, and then went in and bought five pinners and a blunt. Smoked them for one more level up and then submitted a team for the Raid (which I did see gave me some BUDS and EXP 👍). Now we wait a week again.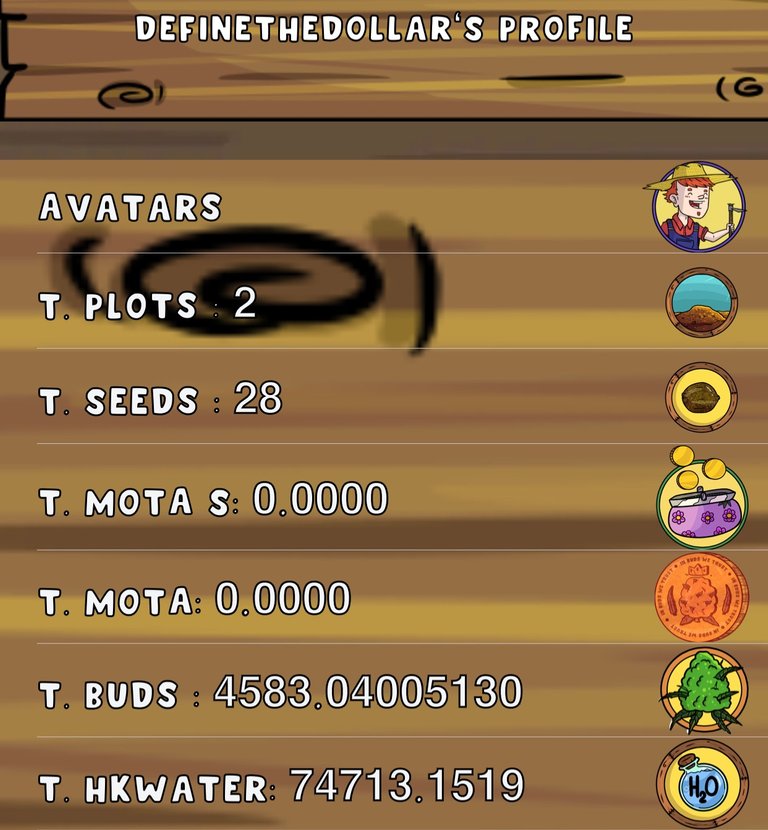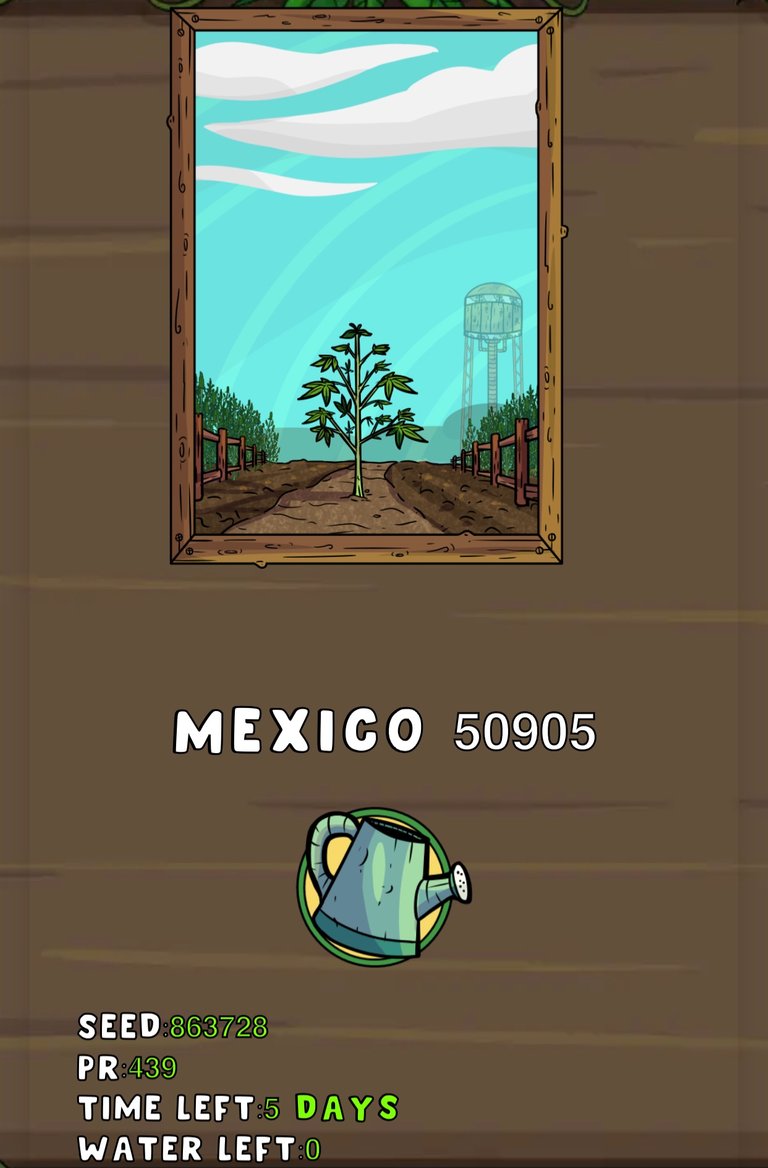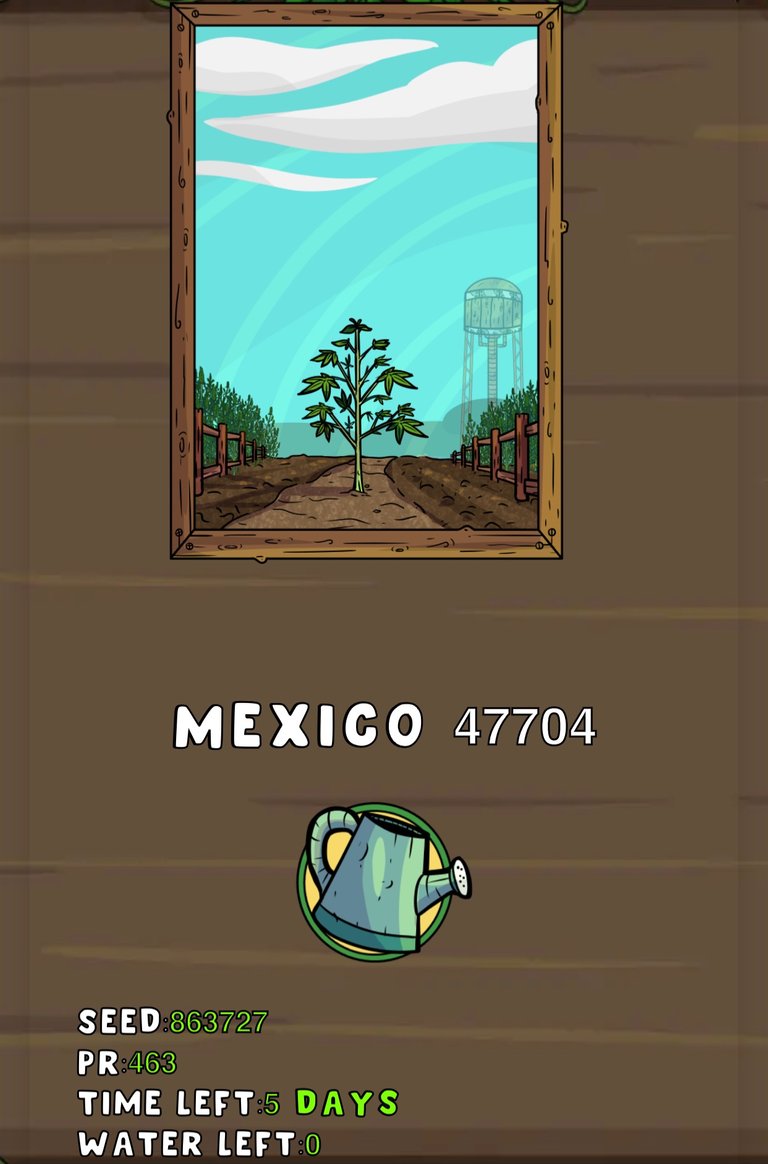 ---
I did play some more Splinterlands in the evening today, but to be honest I wasn't really into it. I was all tied up in knots and frustrated with how little I'd accomplished with the website, so I kind of gave up after a bit. Pretty close to Diamond II now and there's still six days left in the season. 😮 Plus, I got Water for my focus today, which should be slightly easier than Life, so I might go with it tomorrow.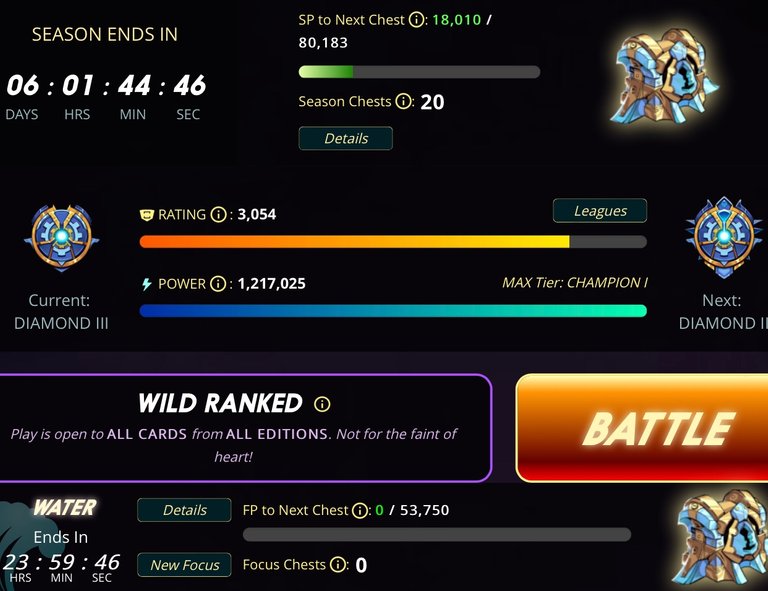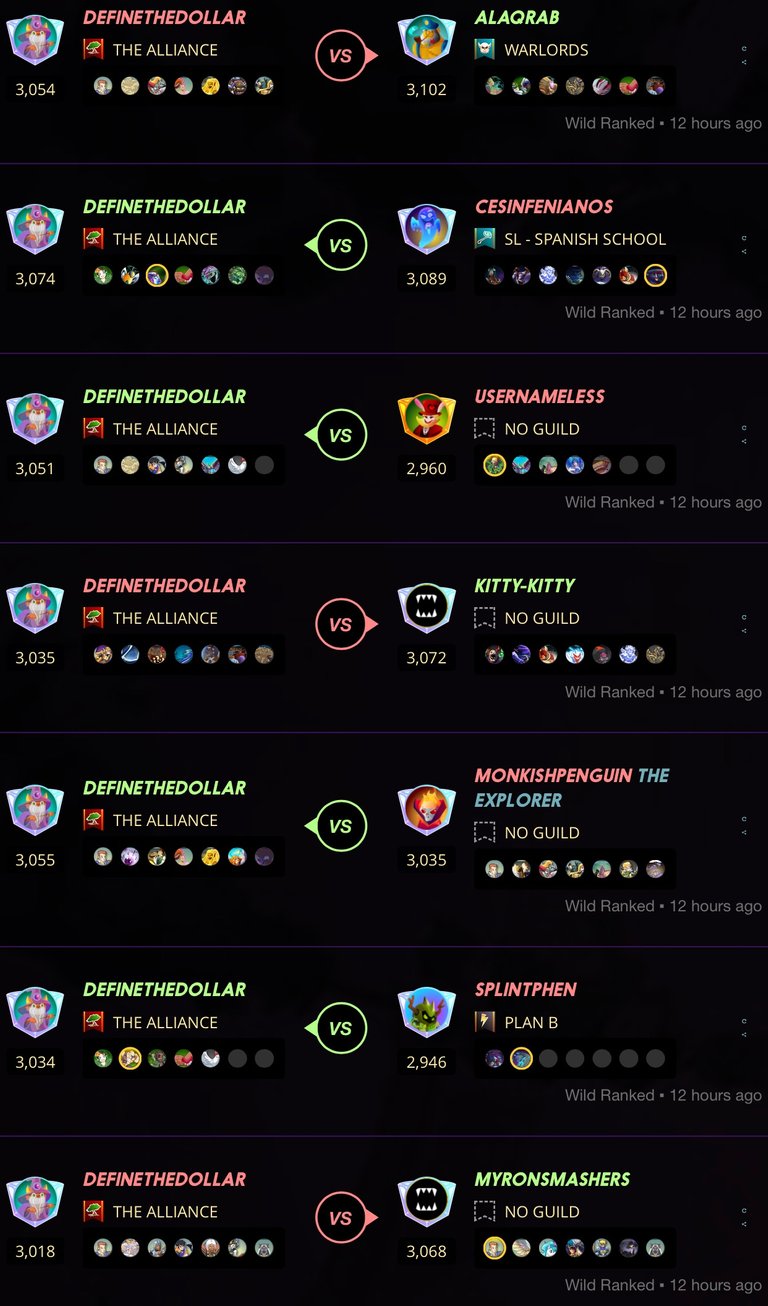 Got a couple cards and some merits and a bit more DEC from the wins; at least no more potions: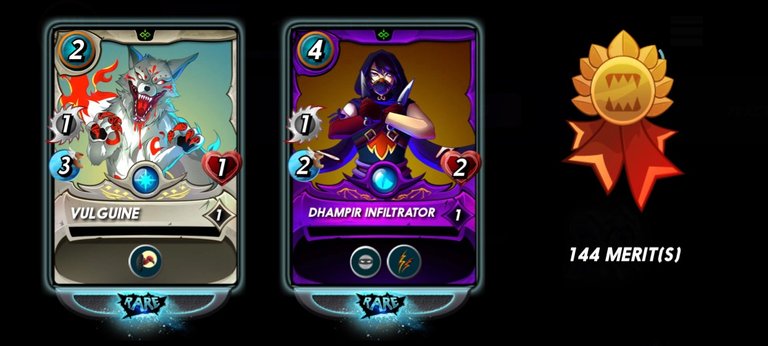 Staked my SPS drop. Only one more day left. 😢 Going to be weird not doing that every day, but I suppose there's still stake rewards and vouchers to claim. Speaking of which, I've plowed through basically all the liquid I had from the last sale, so looking to sell again already, but didn't for now, just waiting.
---
Average Last 7 Days: 10,030
Lifetime Average: 14,806
10k per Day Streak: 0
No streak photo (that's for sure) and no trophy photo for today. I legit just didn't move around enough. 😭
Longest Streak: 204
Distance on shoes: 810.76 km
Distance on hikers: 67.07 km
#AutomaticWin Tally: 421
#AutomaticWin Streak: 0
Longest Streak: 53
#TripleTen Tally: 118
#TripleTen Streak: 0
Longest Streak: 7
#DoubleDay Tally: 233
#DoubleDay Streak: 0
Longest Streak: 37
Highest Floors: 120
Highest Daily Steps: 41,528
Zombies evaded: 0/0
Mindfulness Diary:
Health: 88%
Satisfaction: 73%
Energy: 87%
Productivity: 70%
---
Referrals: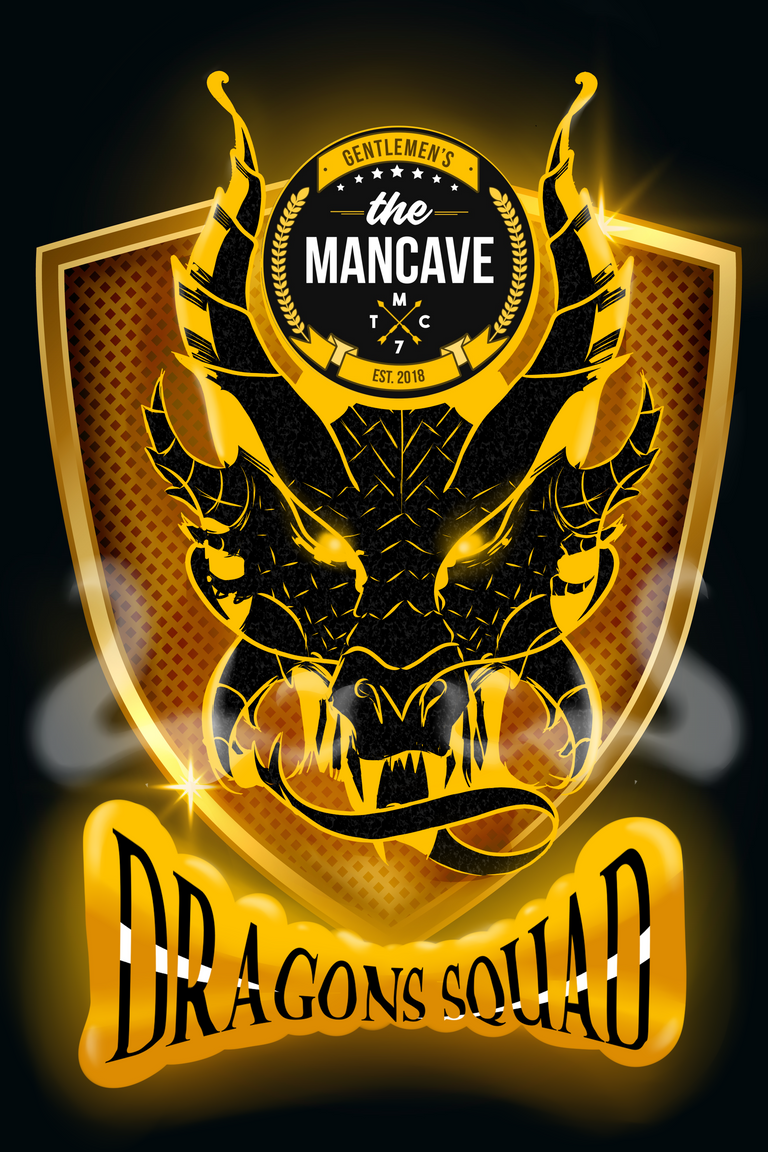 Power up and Hive on!
---
---