July 26, 22: Routine, Web Work-ish, PIMP Meeting, Oculus, TV, and Games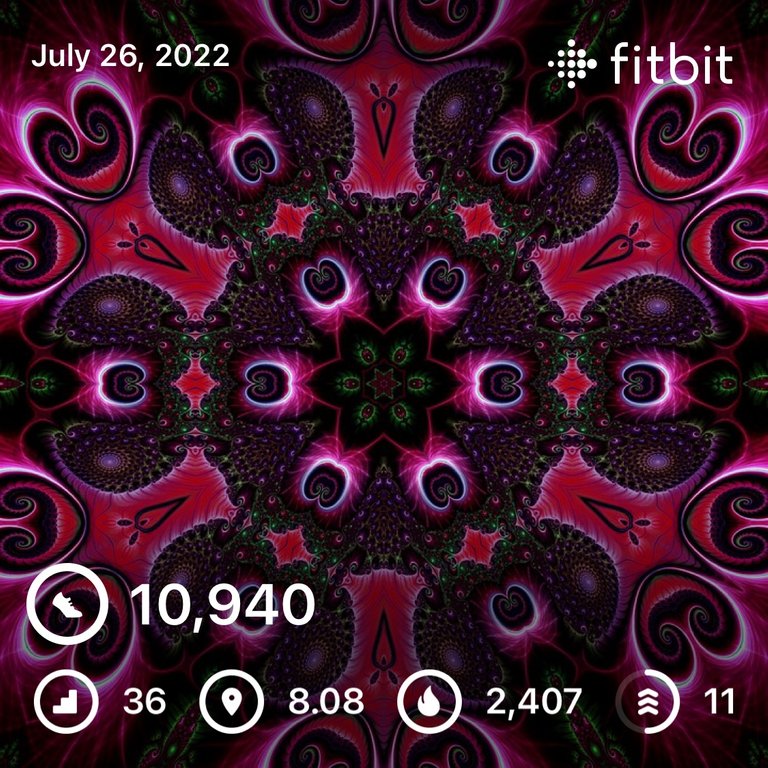 Just about exactly eight thirty to four thirty today for precisely one hour short on sleep again. Can't say that I've been dragging too hard, but I have also been consuming larger quantities of caffeine (which makes my tummy a little unhappy).
I woke up thinking about coding and trying to find a way to fix the error I had to leave off with yesterday. One idea I had was to try and install Steem and use steem.memo.encode(), but I got exactly the same errors, so that wasn't a fix.
I went back in to the Hive dev chat and Mhadi told me to install NodeJS version 14. I was a little trepidatious since it didn't seem like a real fix and looked like I ran the risk of completely messing up my Node installation. I really didn't want to have to uninstall Node and reinstall several different versions, but I took a risk, got Node Version Manager and ran it without uninstalling. It worked (and though I had to open a power shell terminal as admin - couldn't do it within VSCode - I have nvm working and can switch between the versions at will).
I ran the code, and boom! I can't tell you what a relief it was to see that jumbled string of gobbledygook (encoded message) come back! It was exactly with hive.memo.encode() that I got stuck on the first version (WordPress and PHP - now there's two different Hive PHP libraries 🤬) and had to start over. I'm still enjoying React and JavaScript a lot better, though, so now that I have Hive working I'm actually making progress (I'm farther than I was able to get before).
It's still a massive problem, though, for several reasons. Anyone trying to use hive-js to start making their own projects is going to get stuck with it firing all kinds of errors from here on out, and solving it by reverting back four versions is kind of silly in the sense of there's a reason they release new versions…they're (hopefully) improved as far as performance and security; as it is I'm likely vulnerable to something they've patched in the meantime.
Anyway, seeing that #string pop up on my screen was satisfaction enough with that…although this exactly means that I can actually do some work now (not stuck with errors), I couldn't bring myself back to it for some reason.
Otherwise, did my usual morning routine and worked on my post for the day. As I was working, I realized that it was Tuesday and we had PIMP meeting, but I got most of it done and finished up the rest listening to others talk.
Was a good meeting and lasted for a solid two hours! 😲 Captain Snuggles was there (LOLZ, FUN, and FUNM), so it was cool to meet him and hear about what they're working on. I asked him about use cases for FUN and in the course of his answer he mentioned that LOLZ paid divvies! I didn't know that! In addition, there's a 2:1 airdrop with FUN, so I had a couple incentives to snag some more LOLZ. Went a bit crazy, sold some vouchers, and moved the market some, but got enough to meet the minimum threshold:

After the meeting, I got my lunch and then couldn't fight the urge to play some more Moss…tried to tell myself it was "research" for the game, but even I wasn't buying it. 😛 I've made it through the first three levels now and am already halfway through. 😢 I knew it would be short, but I was still willing to pay forty bucks for it. The scenes are extremely well done, especially for Oculus and its limitations…I did notice they've done it in Unreal; been pretty much sold on Unity, but seeing what they've been able to do on the Quest 2 is making me question my decision.
I pretty much withdrew from the world for the rest of the day. Spent most of it down in my basement hidey-hole watching YouTube videos and smoking like a maniac.
Wenche made us sausages and mashed potatoes for dinner and we watched some TV in the evening. I played a little Splinterlands and that was another day down.
---
Same ol' dShitty story. Negative twenty-eight income (whatever that means) and eleven SIM actually in my pocket. They decided to have crime in General, but you can't get shittier than max shittiness.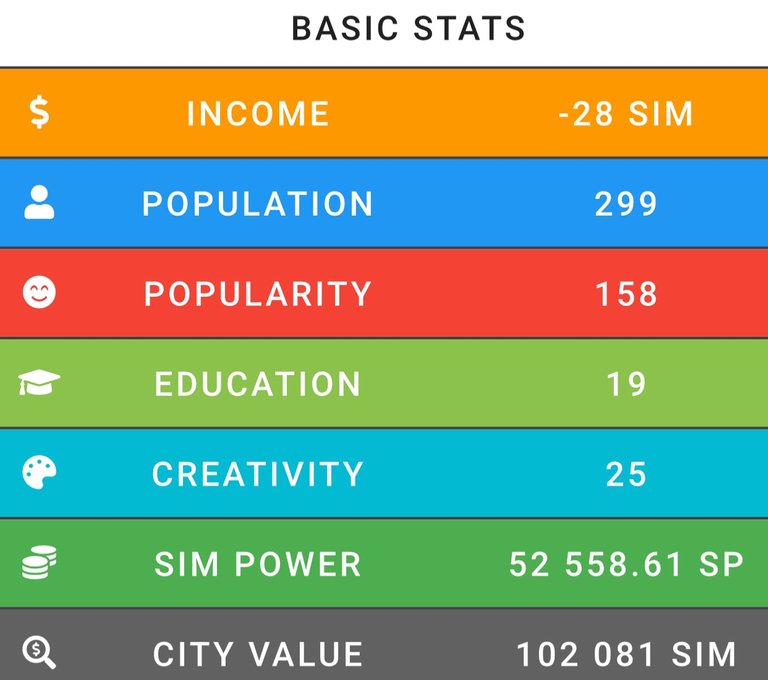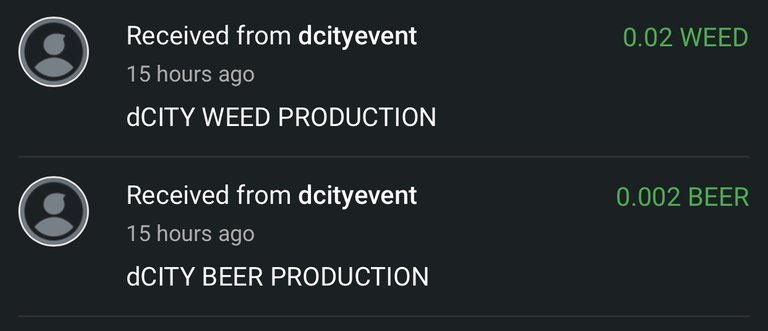 ---
I'm honestly amazed that it took this long, but my Rising Star Ego started to grow again and I've switched over to lessons for the moment. Got to try and start remembering to go in more than once a day.
---
We're in that super boring middle of the waiting part of HashKings. I kinda' thought about throwing a Raid team in, but I kind of withdrew from the computer after the morning's work.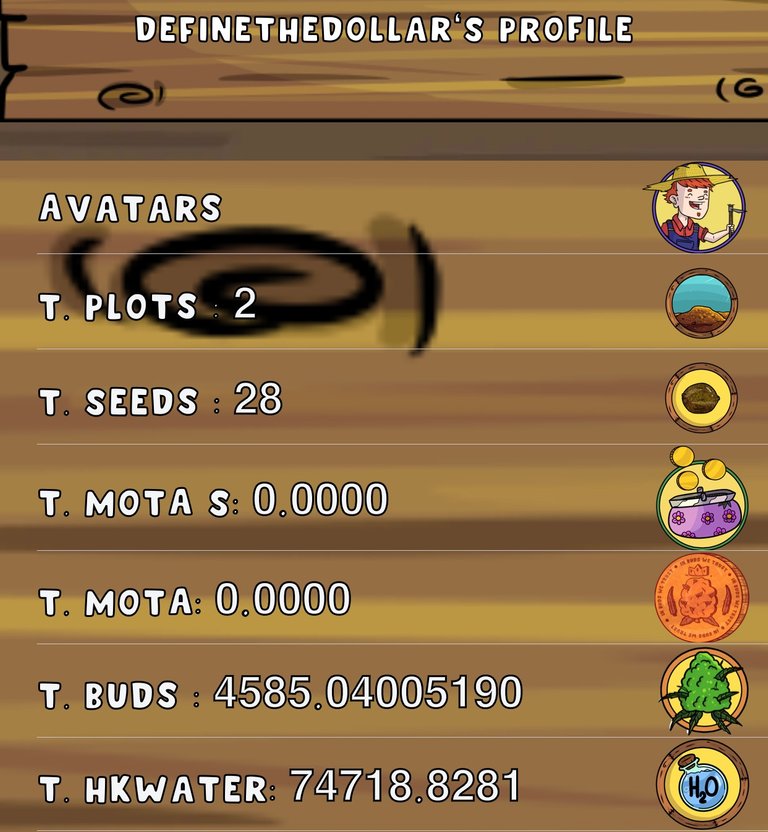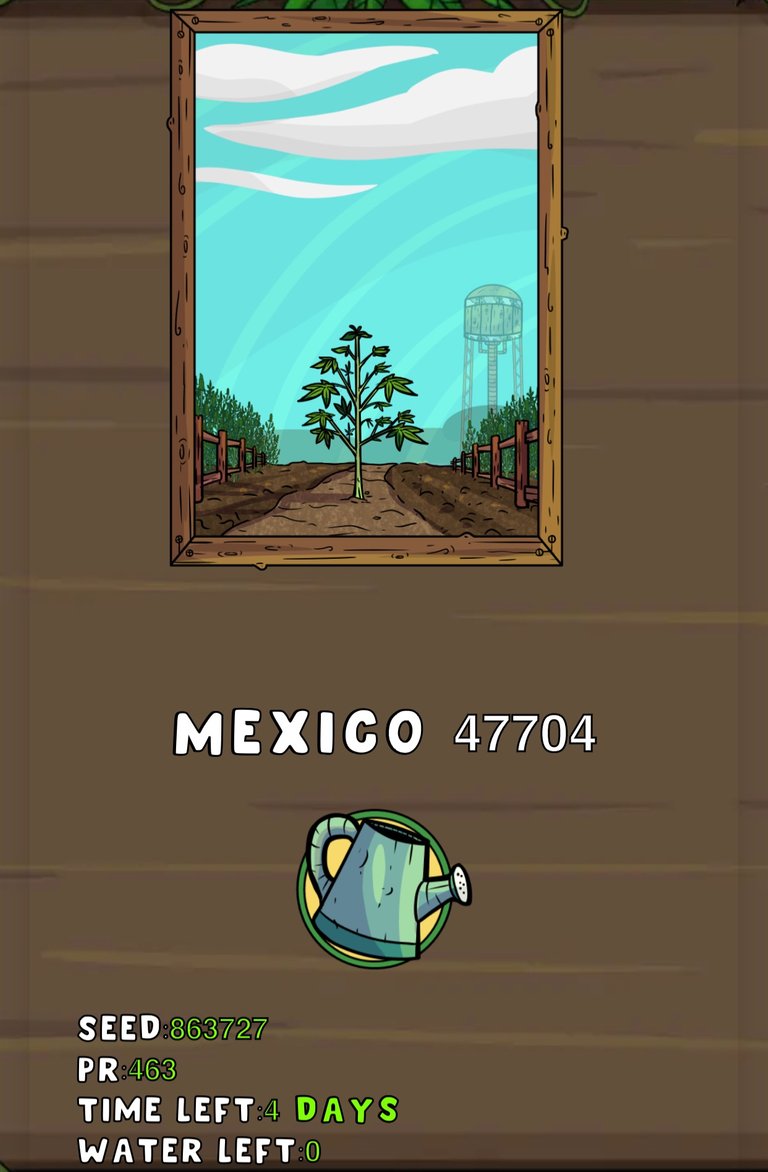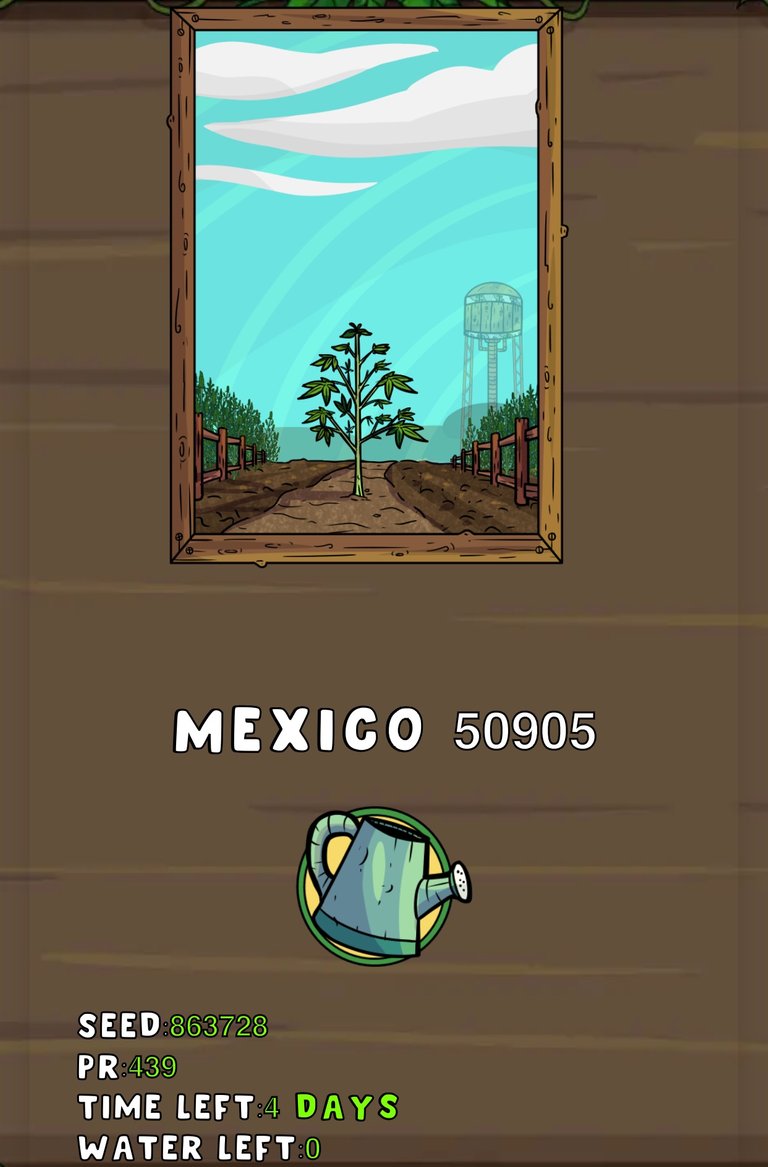 ---
Actually been keeping up with my Splinterlands playing lately, and today was not an exception. I'd thought that I would have had an easier time with my focus being Water, but I ended up more or less flat if not worse off in the ranks. 😢 I'm close enough that I can taste Diamond II and there's still time left in the season, so I'm hoping to get there…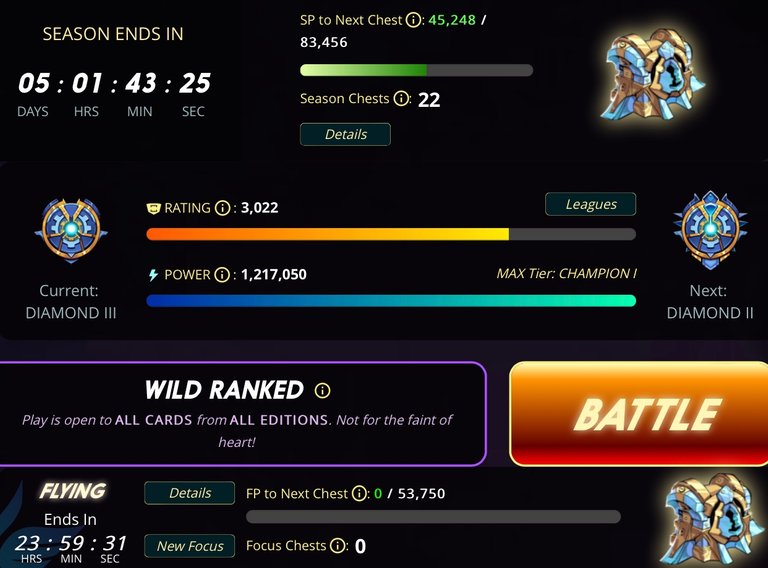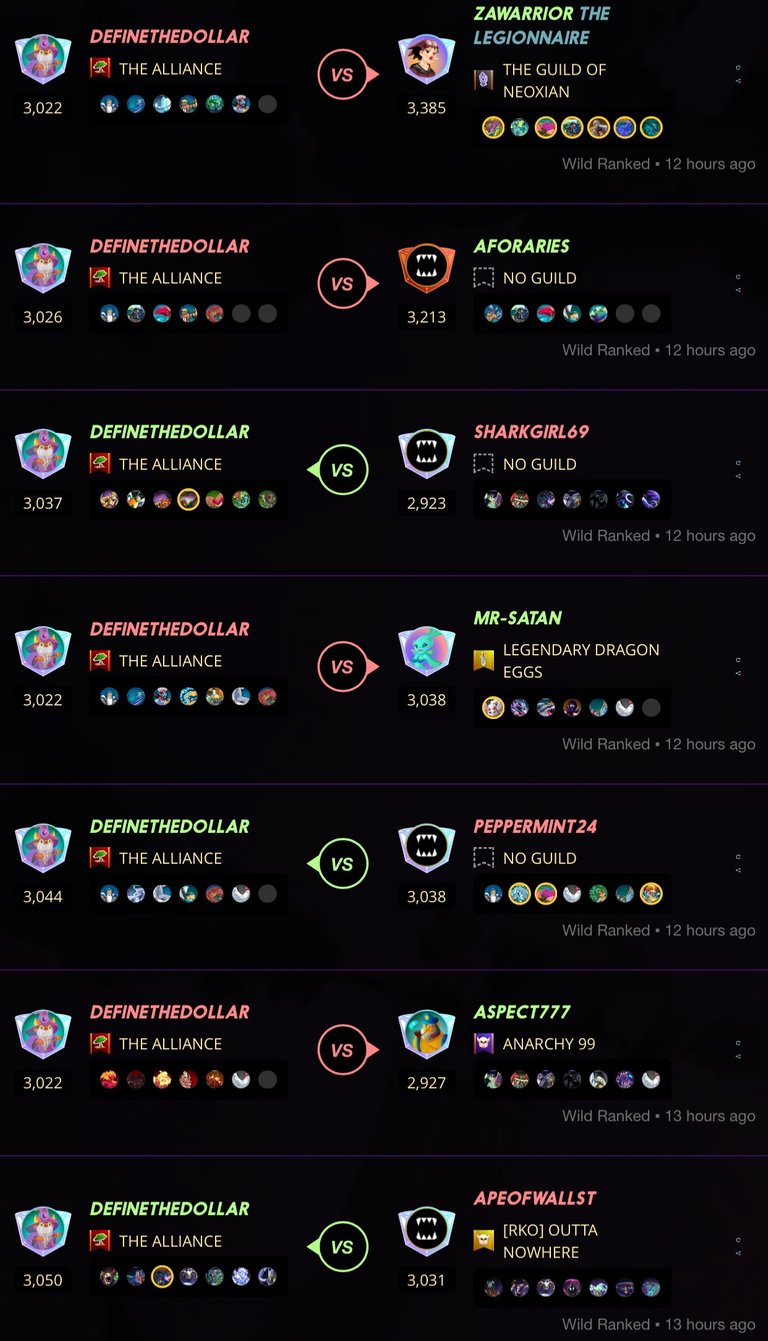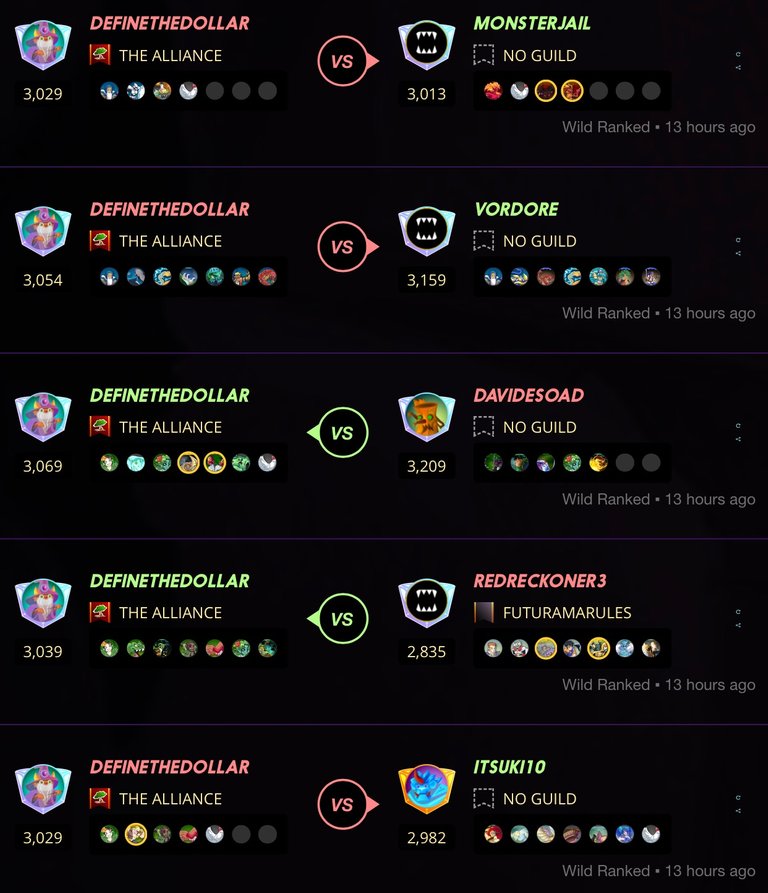 Only ended up with three chests before I'd had enough, but it wasn't too bad. Got a couple cards and some DEC: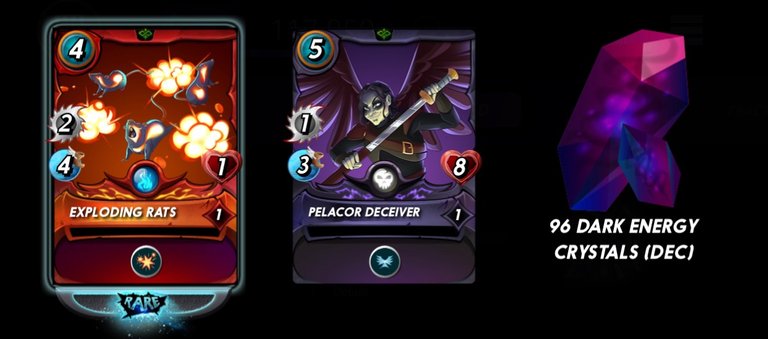 Now that the SPS airdrop has ended 😭 I finally had the chance to pull out of the DEC pool. I'd kind of expected it, though, everyone else trying to unload what they've been hoarding for the last year: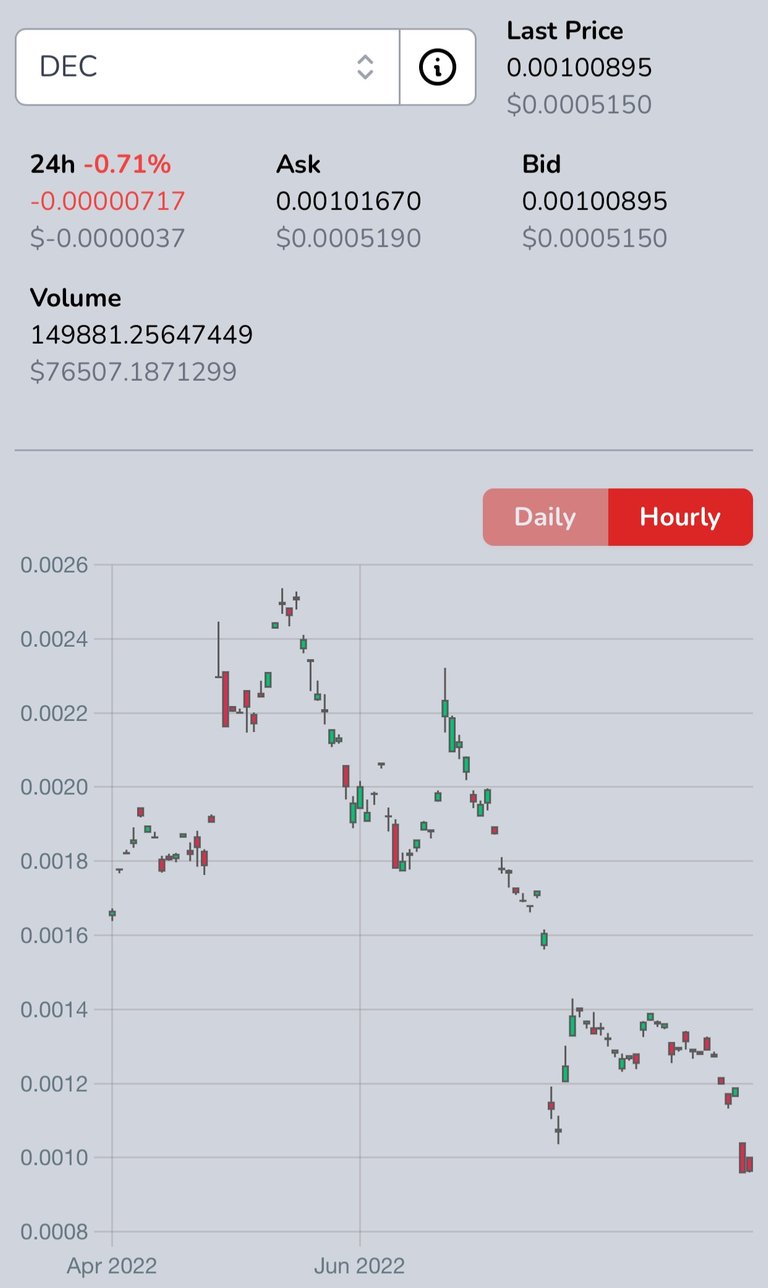 Claimed my SPS stake interest and vouchers, but for now didn't move any more out. I did sell half of the half I had left on the market because of that LOLZ buying spree, but I've got a bit more liquid now I pulled out of the DEC pool, so I can afford to be a little patient for the time being.
I checked and the voucher pools have been created, but they don't have any rewards, so not much point adding liquidity at the moment. I assume they're likely to start now that the airdrop is over? 🤷
---
Got my stats for the last week. Man! That's some red arrows there!!! Really hate seeing that broken streak day (and there's going to be another one next week). 😭😡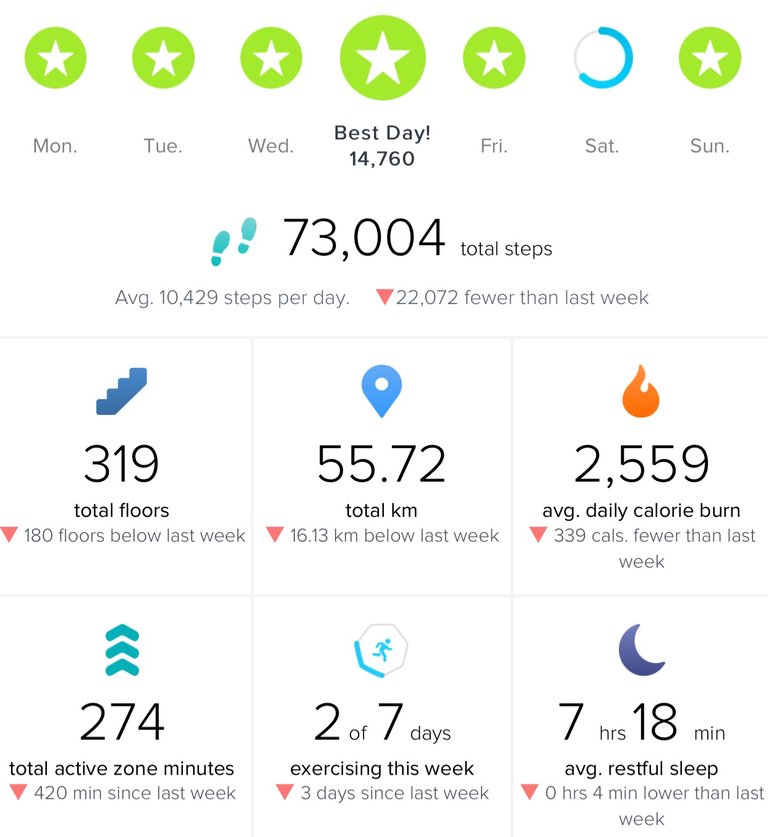 ---
I still have this Wordle section of my post…I punish myself for not doing it by making myself have to keep deleting it out.
---
Average Last 7 Days: 9,906
Lifetime Average: 14,803
10k per Day Streak: 1
Longest Streak: 204

Distance on shoes: 810.76 km
Distance on hikers: 67.07 km
#AutomaticWin Tally: 421
#AutomaticWin Streak: 0
Longest Streak: 53
#TripleTen Tally: 118
#TripleTen Streak: 0
Longest Streak: 7
#DoubleDay Tally: 233
#DoubleDay Streak: 0
Longest Streak: 37
Highest Floors: 120
Highest Daily Steps: 41,528
Zombies evaded: 0/0
Mindfulness Diary:
Health: 89%
Satisfaction: 80%
Energy: 88%
Productivity: 65%
---
Referrals: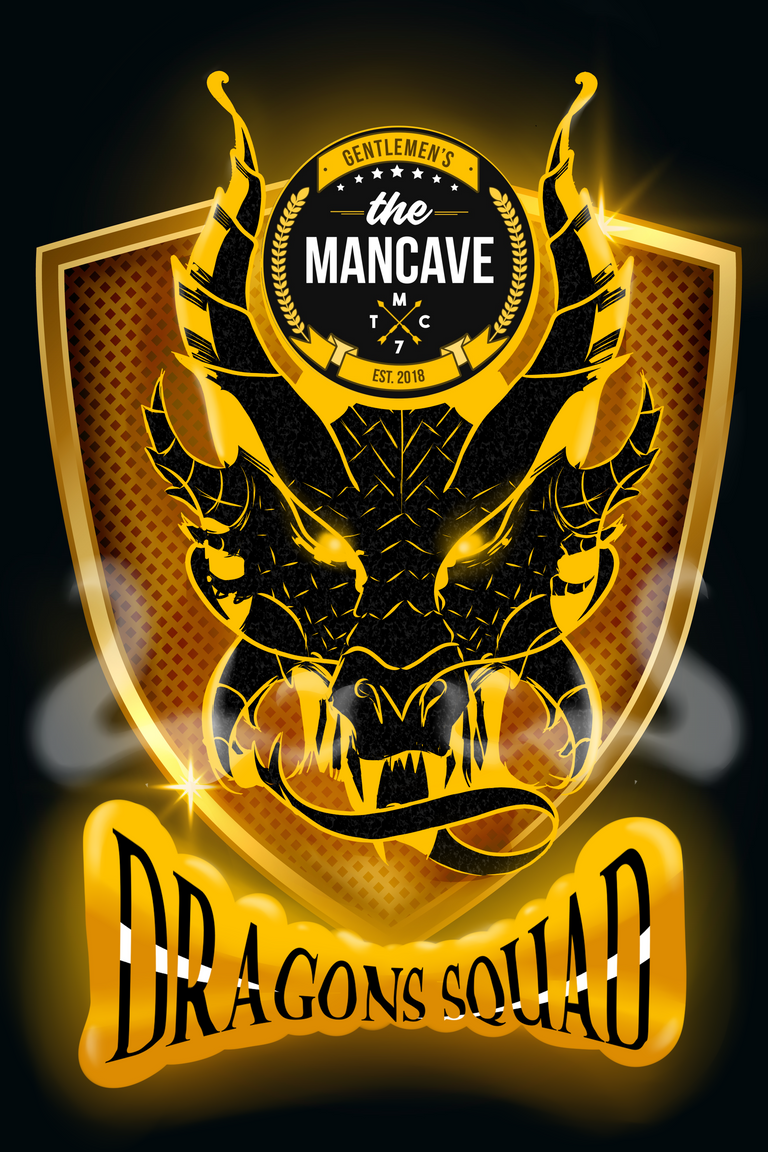 Power up and Hive on!
---
---