July 30, 22: Routine, LOLZ DeFi, Walking, More Web Research, TV, and Games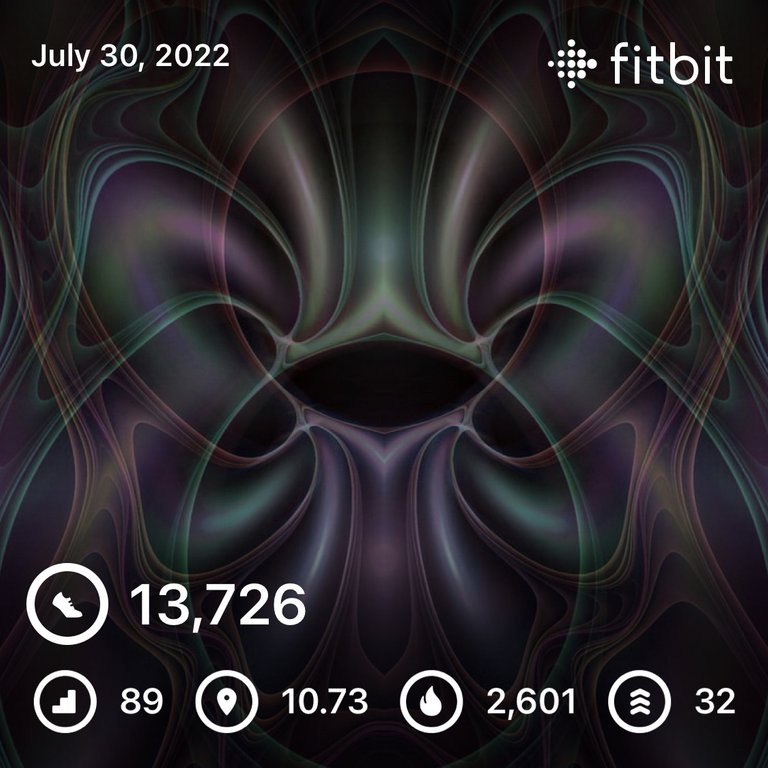 Unfortunately, going to have to call tonight a rough one. Fell asleep around nine, but was up early, by four and my sleep wasn't very solid in between either. 😢 Ended up more than two hours short on my goal (not a good sign).
Cobaltum came by my post and mentioned that getting some cardio for half an hour a day can help to improve my sleep quality (a story I've heard before and should know better), but that did light a bit of a fire under my ass and I decided to get out for a walk (and jog for some of the way), but more on that shortly.
Been getting more and more entwined with LOLZ (and FUN consequently) and have been accumulating to take a larger chunk of the curation. As such, I started to be mentioned in the daily posts and it was kind of bugging at me that I could farm some more LOLZ by delegating some tokens. Went a bit nutso and delegated half my THG and half my PIMP! 😮 I instantly regretted the PIMP, though, because I'm figuring the LOLZ farming won't match the PIMP divs, but it did turn out that I still qualified for them (just lower amounts I suppose). Going to leave it for now and see what the LOLZ return is like (which should increase my share and yield more FUN tokens).
Otherwise, the routine was pretty routine. Checked the crypto markets, paid a little closer attention to the SOL market to see if any progress had been made with Chrono's undercutting sale, did some curation, played WombPlay, chatted on Discord…man I'm busy in the mornings!
Got my post done and shared for the day, took care of the dishes in the dishwasher and the sink and then figured it best to head out before it got much hotter.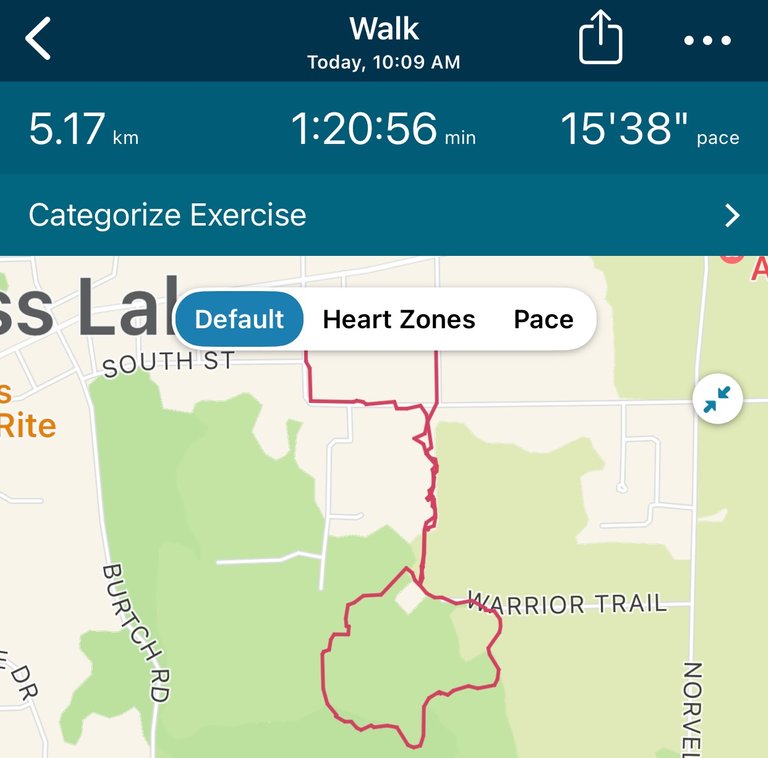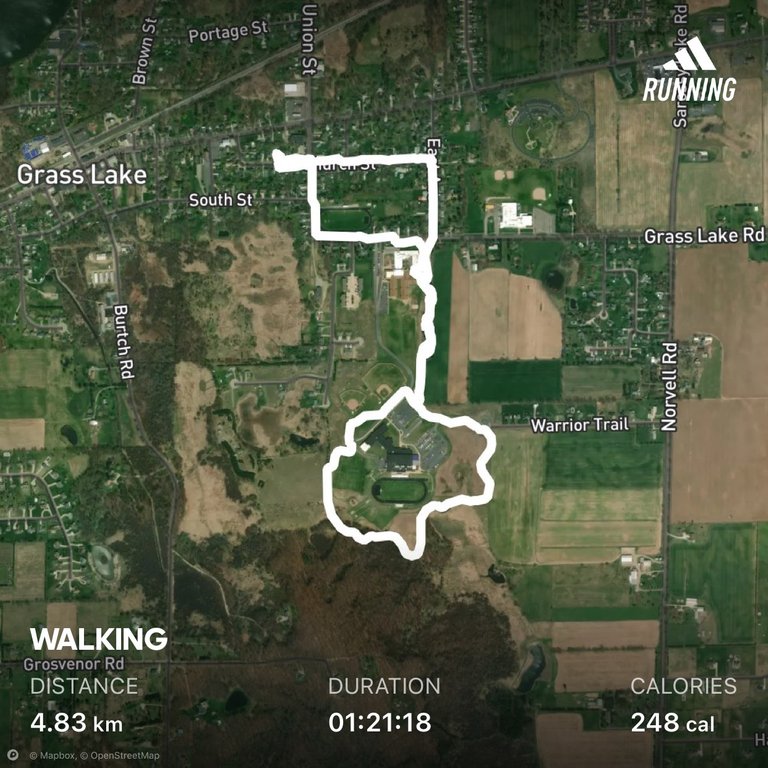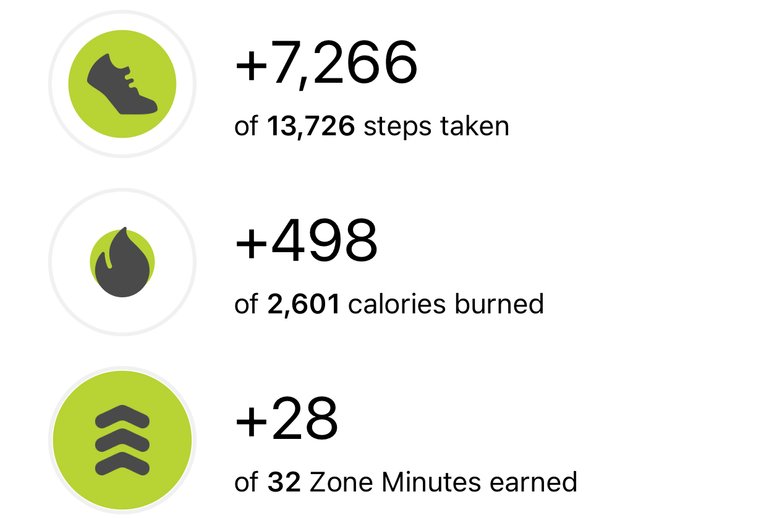 No complaints from me today. I'll take warm, sunny, summer days any day! To be completely honest, I still had long pants and a sweatshirt on, but they were a bit overkill by the end and with jogging I had a good sweat on.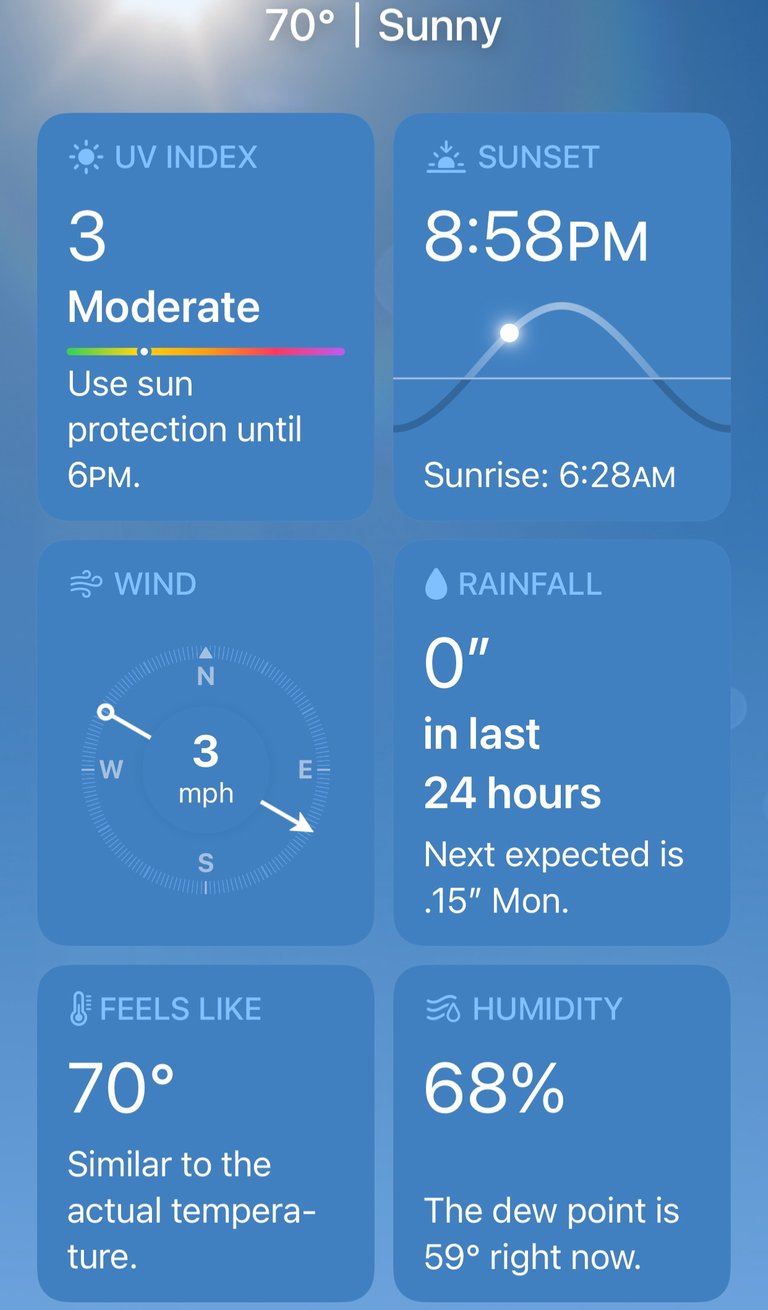 Clear, blue, sunny skies! ☀️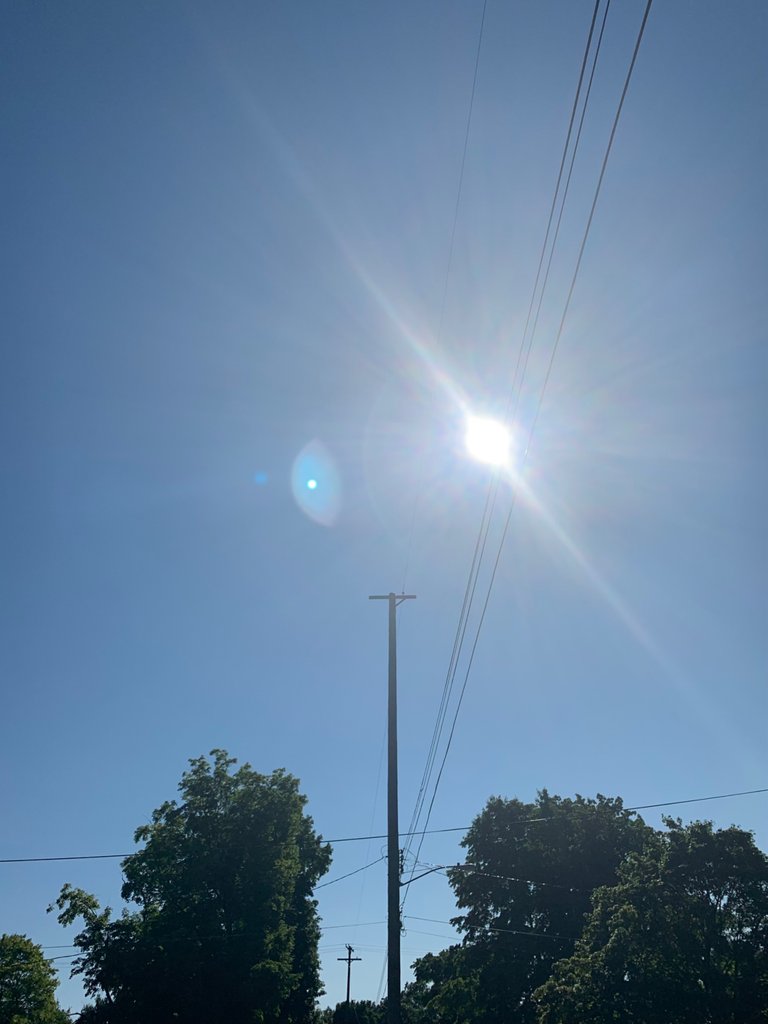 Ooooh! So it turns out they're growing hay in this field this year! I wasn't sure what it was last time I went by. That sparked the question in my mind: what is hay made of? I mean, it's grass, right? But it's not just any type of grass…so I don't know. 🤷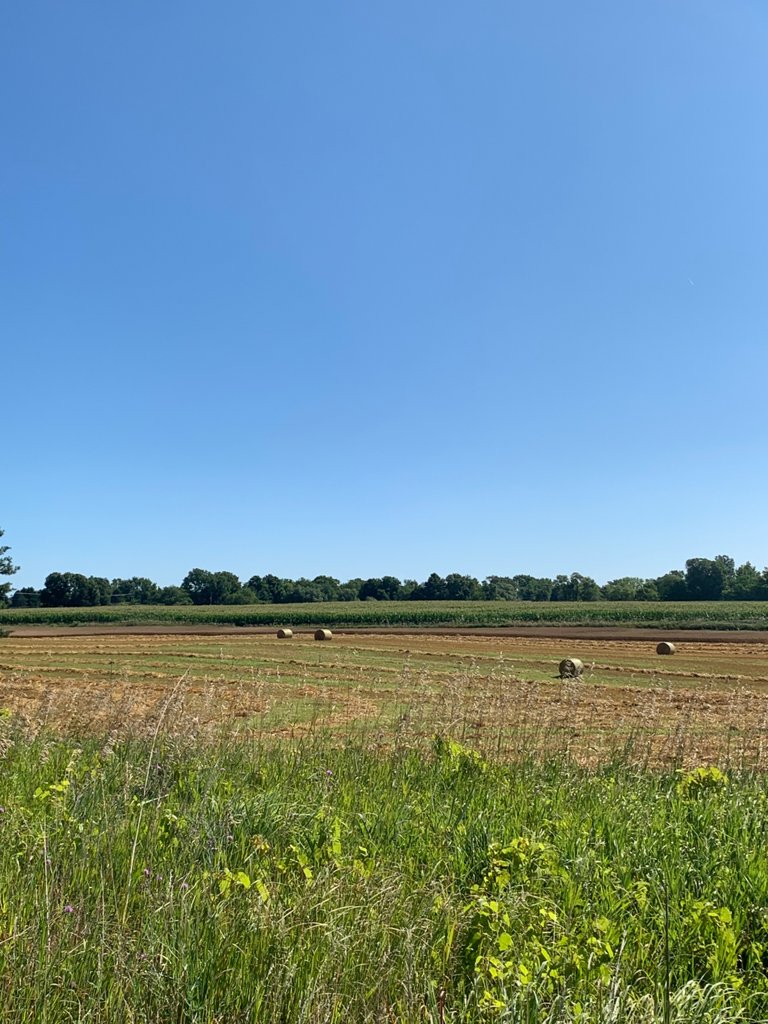 Caught quite a menagerie of bugs and other creatures today! 😁 I even saw a snake, which is rare, but I only saw its tale as it took off into the brush.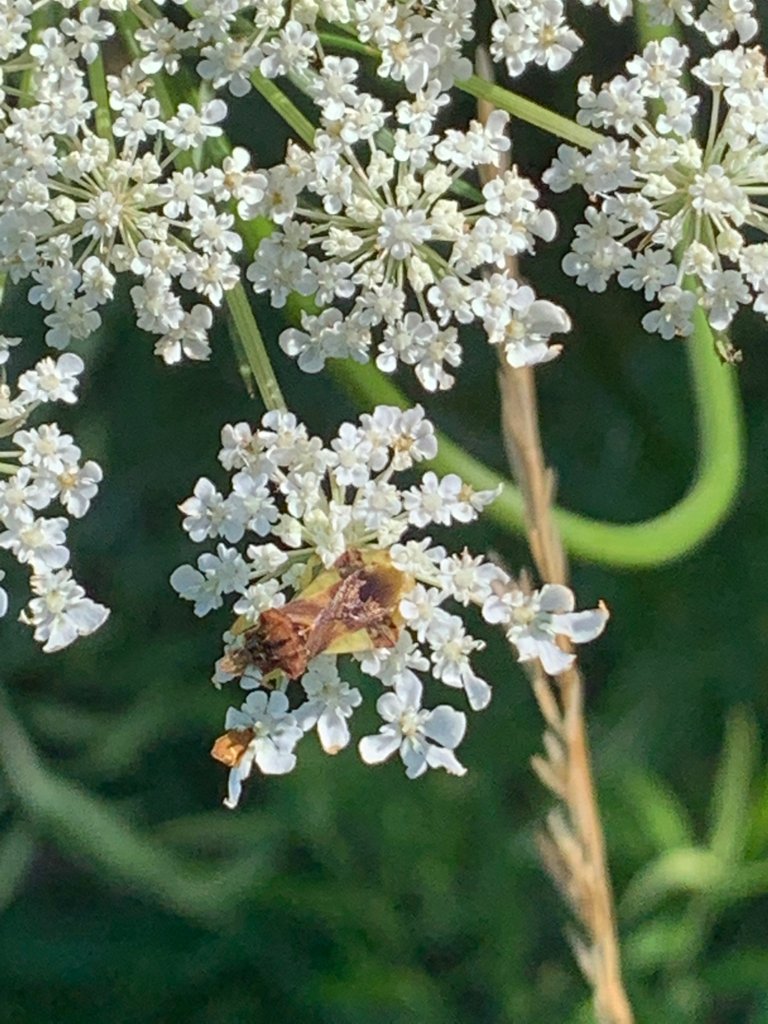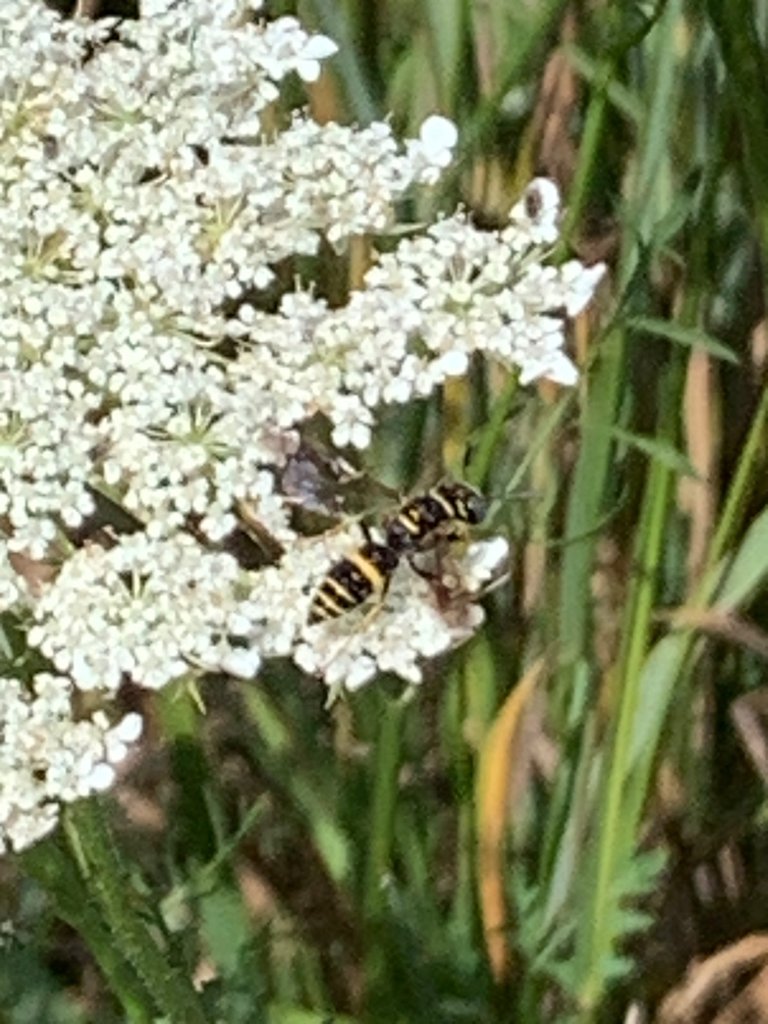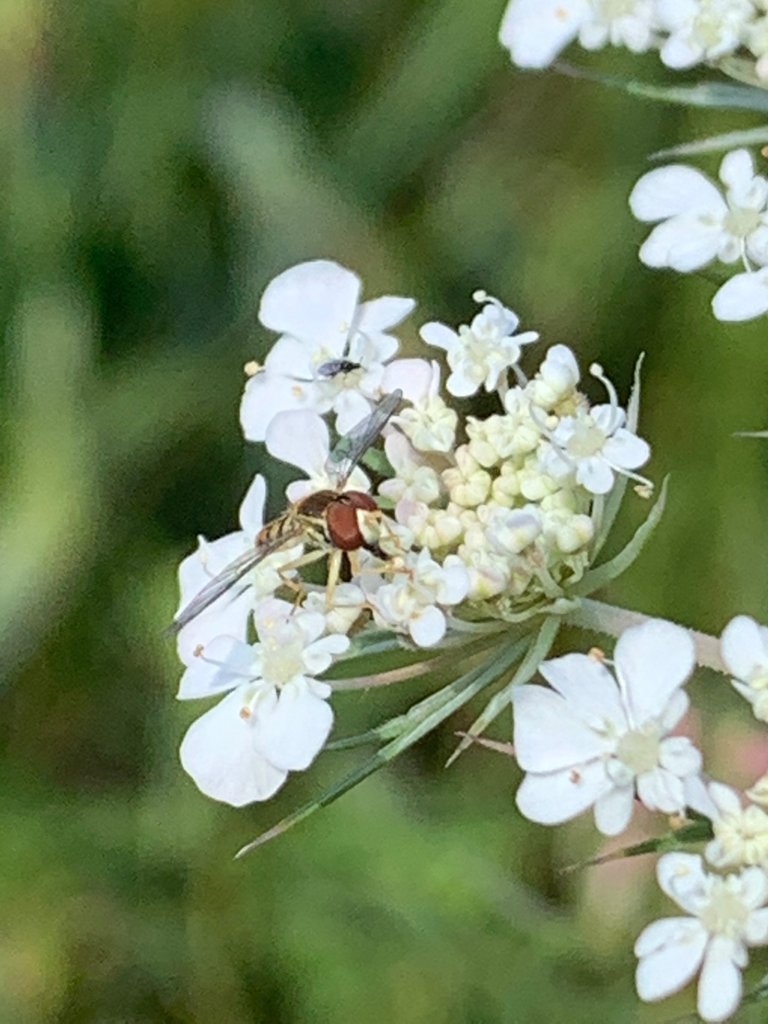 Caught these two doin' tha' dirty!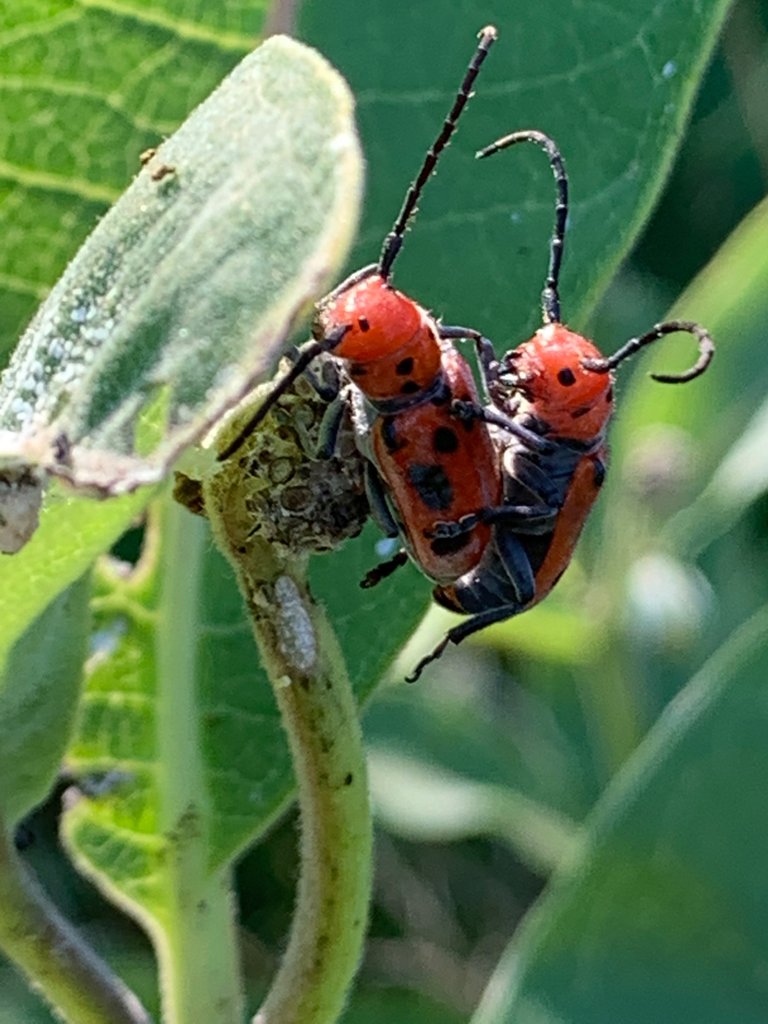 I have no idea what bug this is; don't know that I've ever seen one like it before. 😲 Amazing color and patter: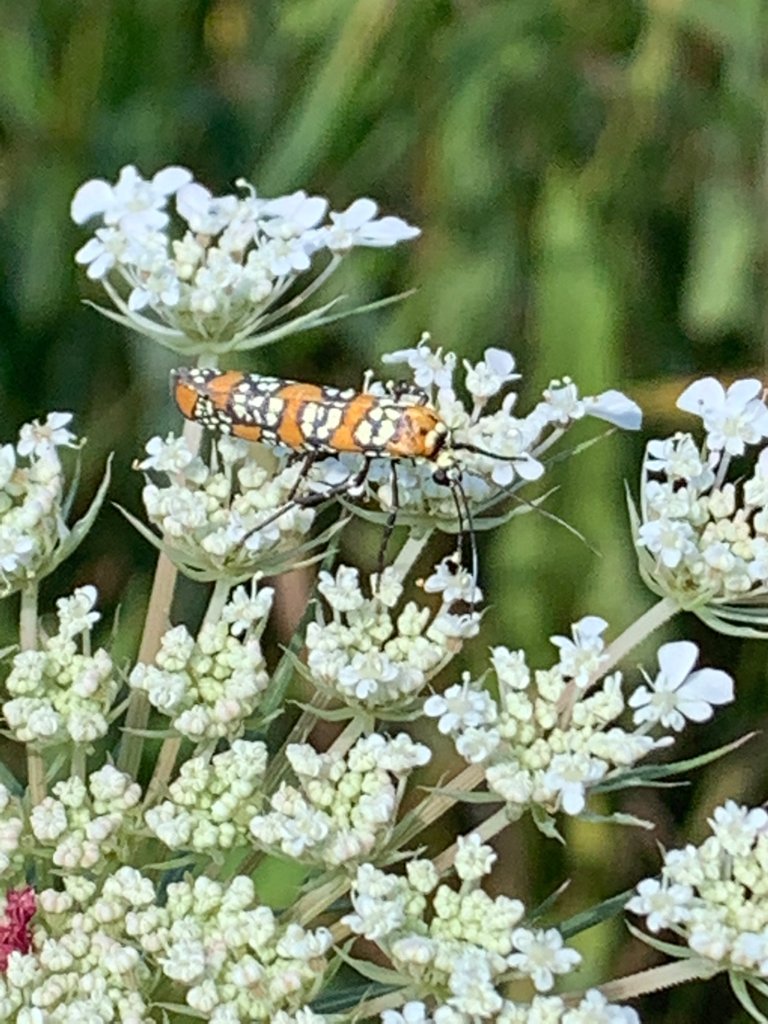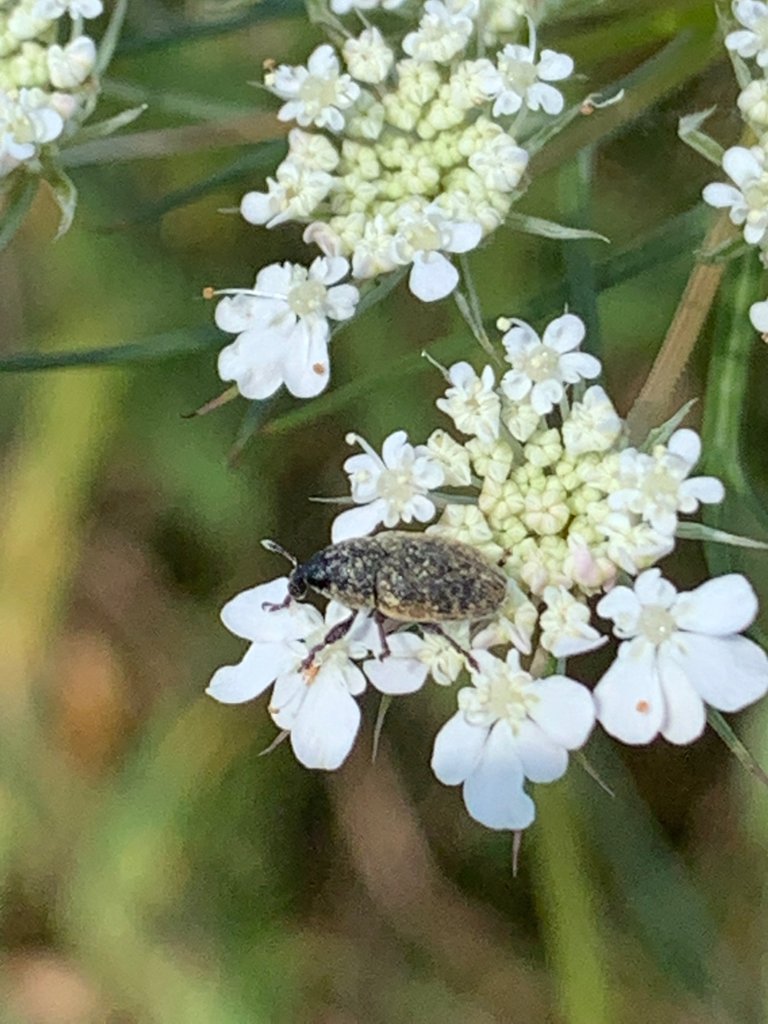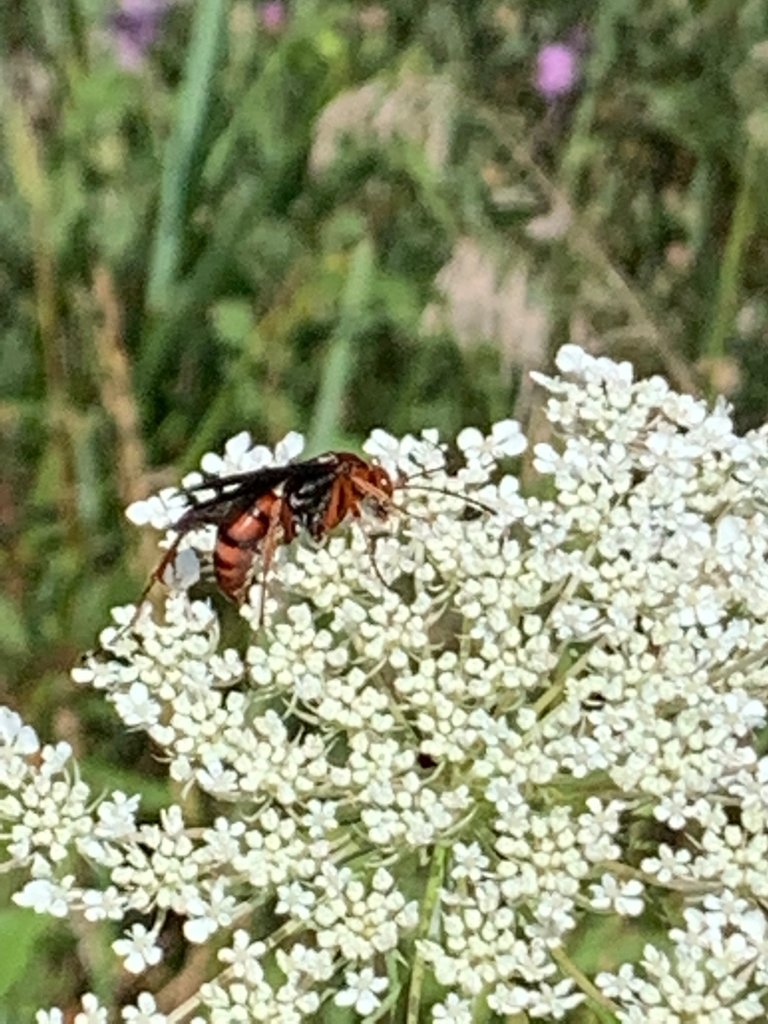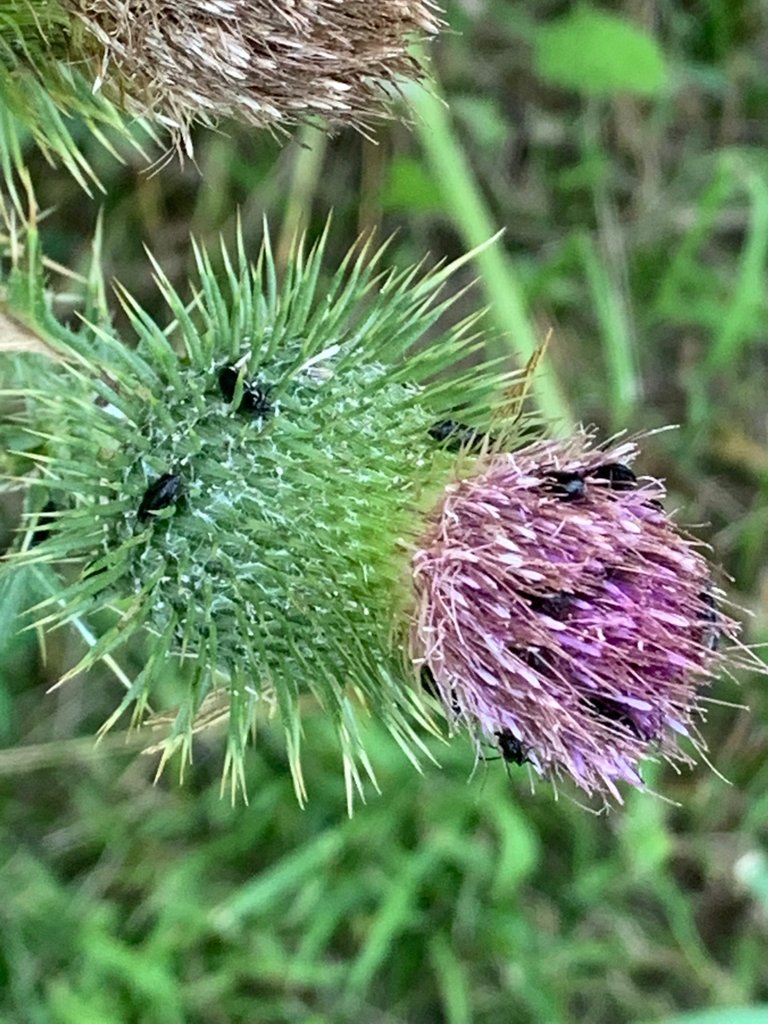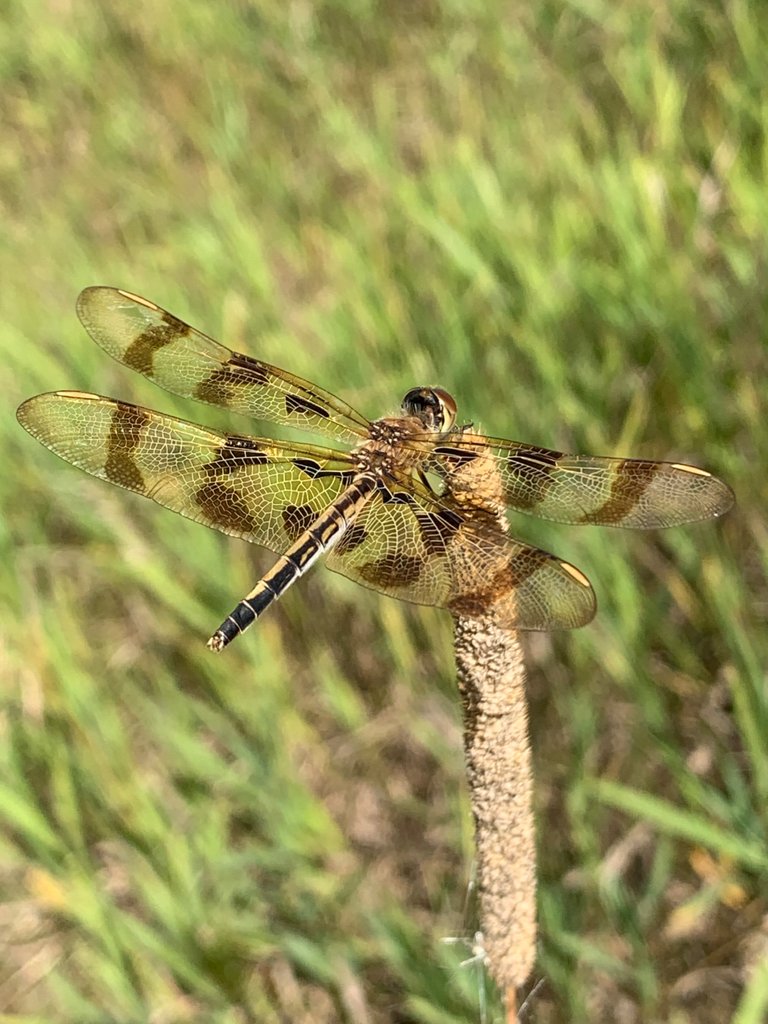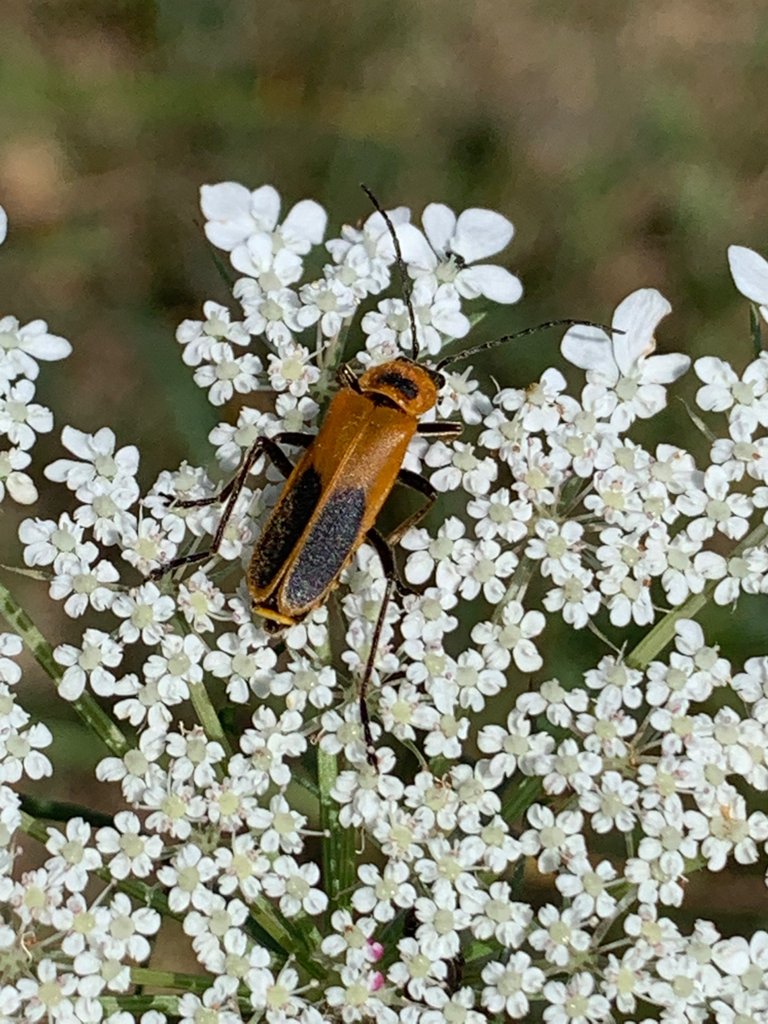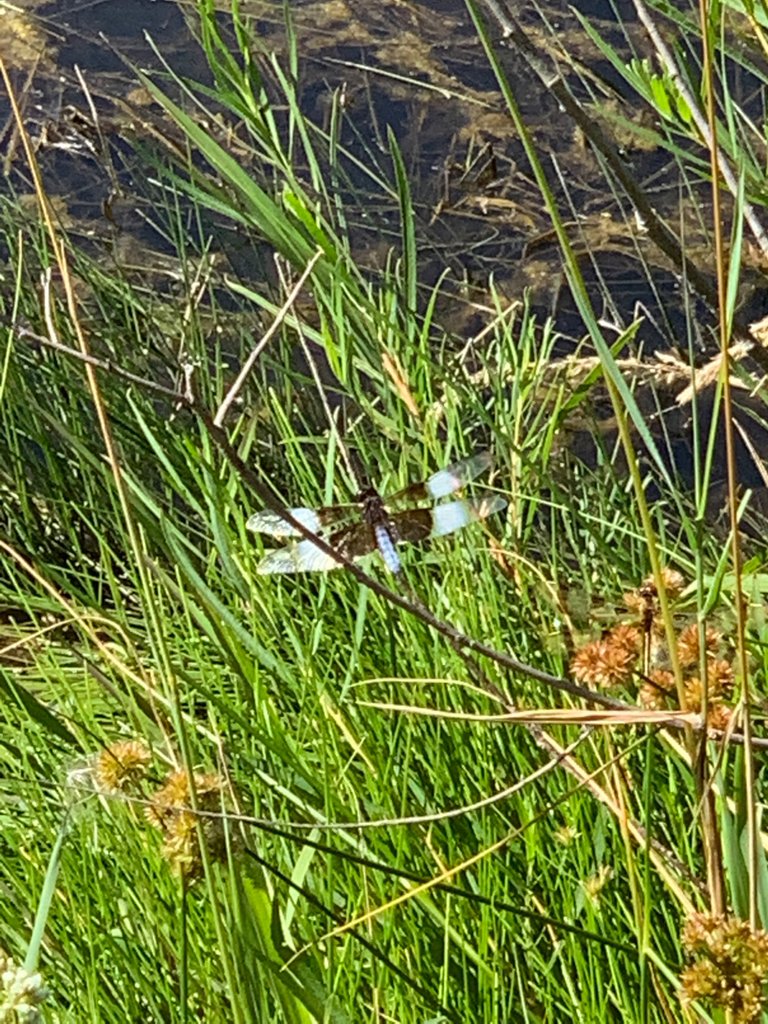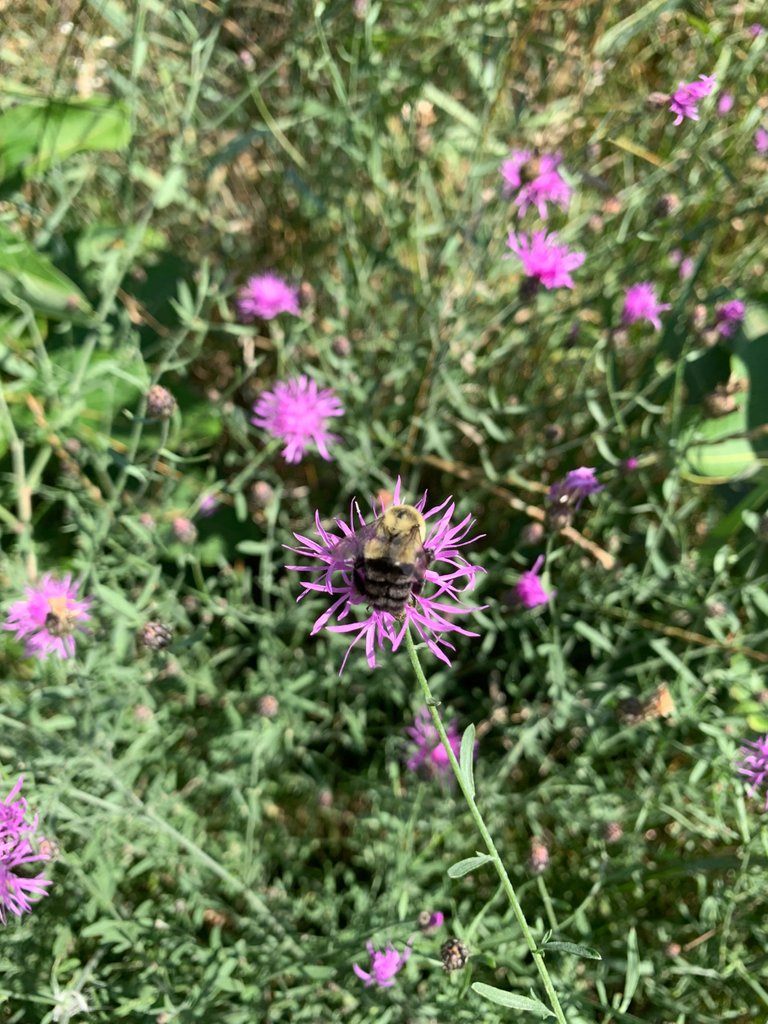 Saw quite a few froggies 🐸 as well, but they generally don't like to stick around for a picture. I got two different ones today, though! One by the pond and one in the woods (wonder which one is which 😂).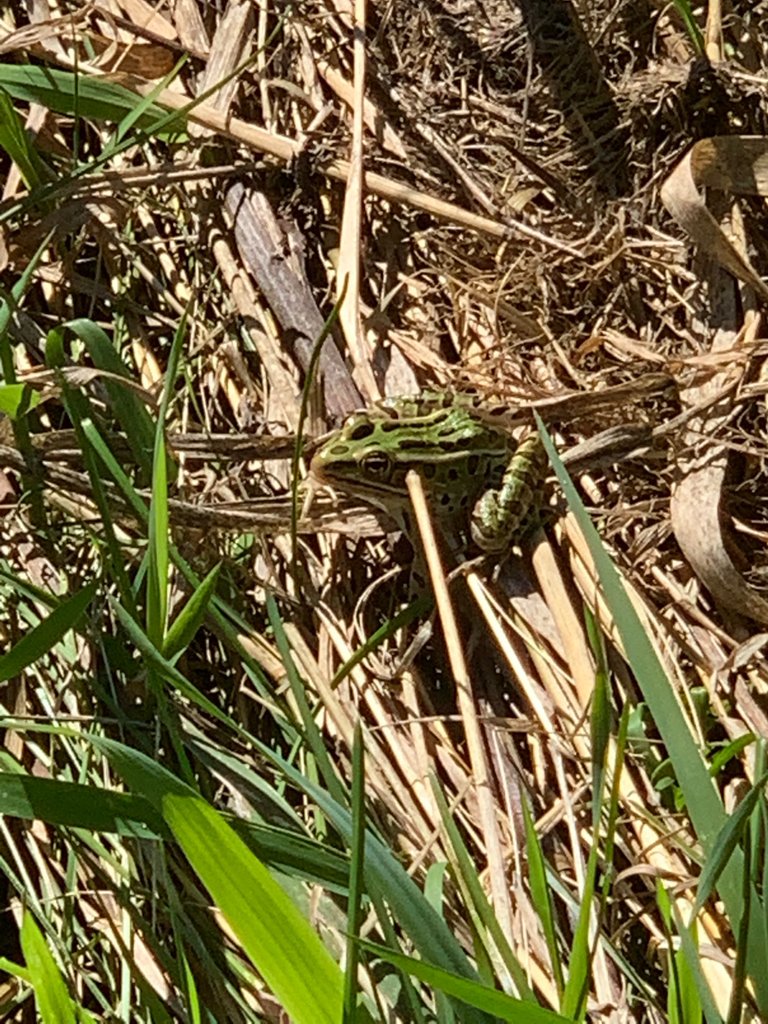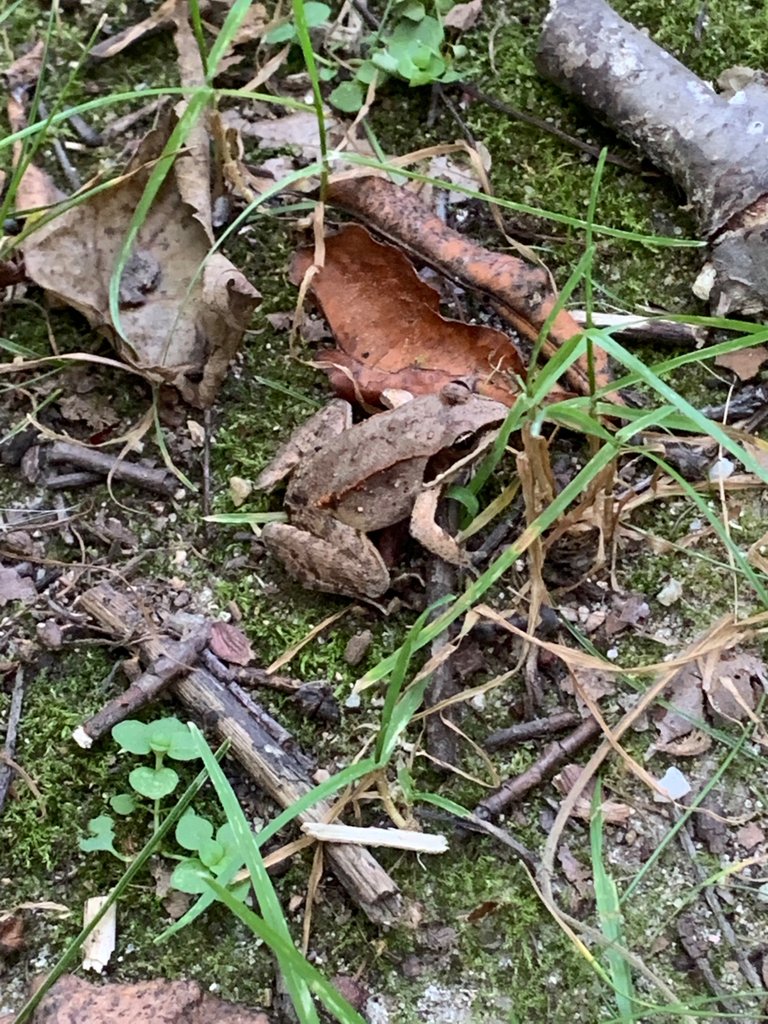 Saw all kinds of turtles 🐢 in the pond today, at least seven or eight! 😀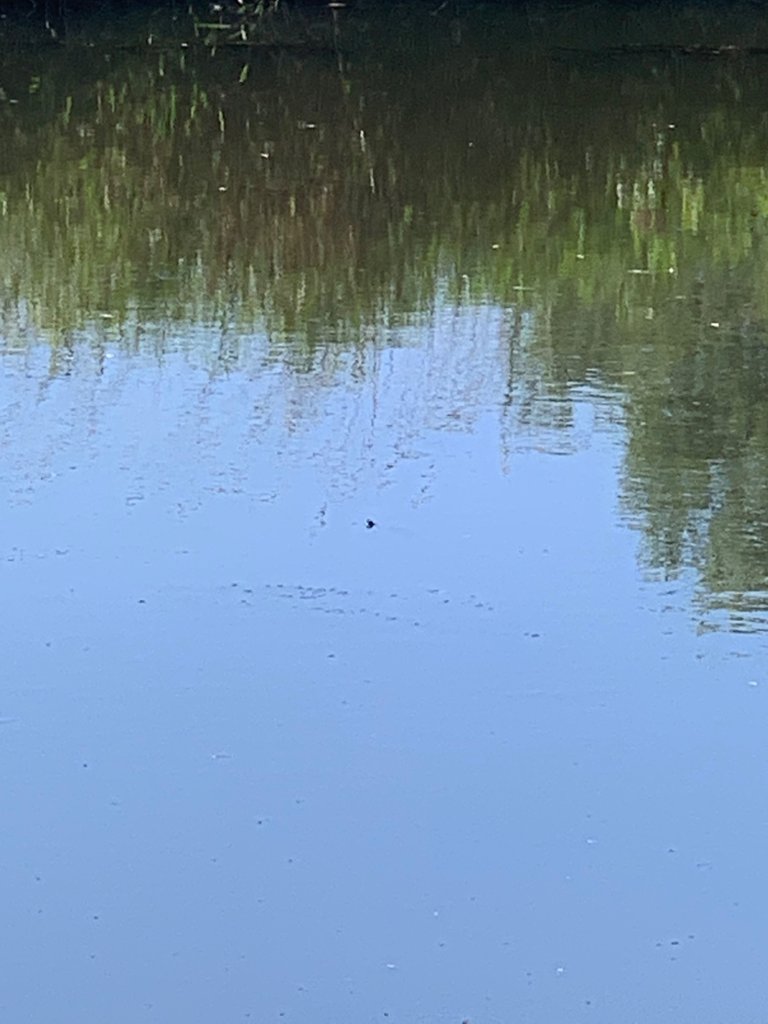 (There's quite a few pics that don't seem to be rendering properly - like half greyed out. Not sure if that was an issue with the upload or it's just something going on in the preview. 🤷 I thought I saw them when I first uploaded, but I guess I'll publish as is and see if they need to be re-uploaded or not.)
After we got back I grabbed my usual sandwich for lunch and then plopped in front of the tube and watched some Orville. Pretty good show if you haven't watched it, like a modern Star Trek by the guy who created Family Guy. Of course, today was Saturday, and being creatures of habit such as we are, it was time to get on getting it on.
Wenche made us scrambled eggs, bacon, and toast for dinner and I did a little more web research on cookies and best practices for authenticating securely. I'm still not completely settled, but I think storing a sessionID in the database is likely the best way to go. Not sure if I even need JWT then, though…I think it's more or less built in to express-session. 🤔 Also been thinking that, once I'm satisfied that it's secure, offering like a fifty HIVE bounty to anyone who can hack me…give some incentive to find something that maybe I missed.
We basically just chilled for the rest of the evening and binged all the rest of Orville. We switched back to What We Do in the Shadows, but after I played a little Splinterlands, it wasn't long before I was out.
---
Well, just when you thought we were perpetually stuck in a rut, dShitty actually changed! 😮 Of course, it was in the direction of greater shittiness, making my income somehow more negative than it was. I hope that I've left this long enough and sat on enough SIM to someday balance what I spent on this.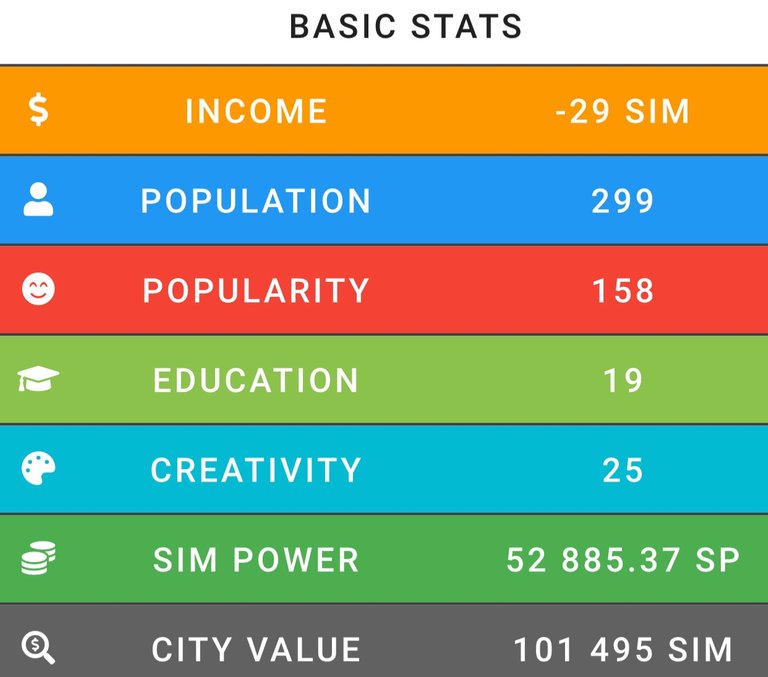 ---
I guess it's been a couple missions on Rising Star, so my Ego has started back up again. Doing a lesson for now and then back to it. I'm kind of starting to get close to quarter of the way to millionaire? 🤷 ish?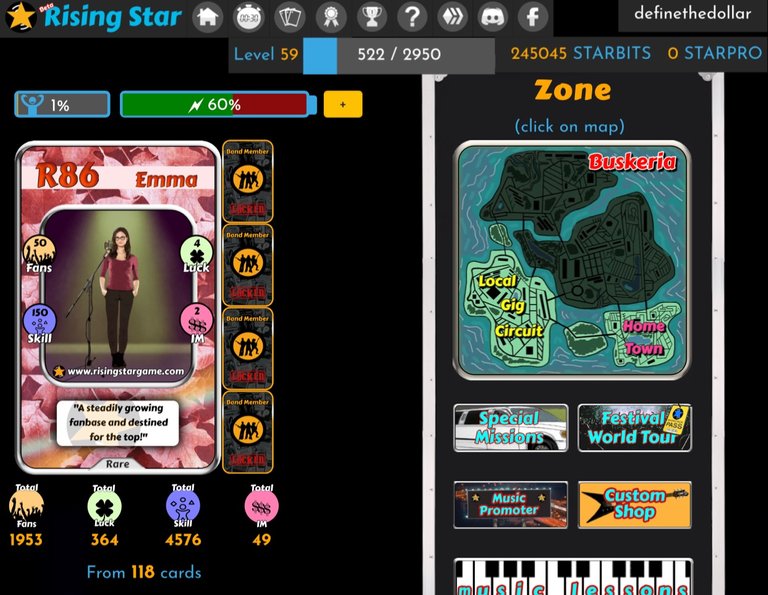 ---
It's actually been a couple days now since I did any actual work on the website, so now that it's finally time to harvest on HashKings, maybe I'll use that as a solid excuse to sit down at the computer. We'll see.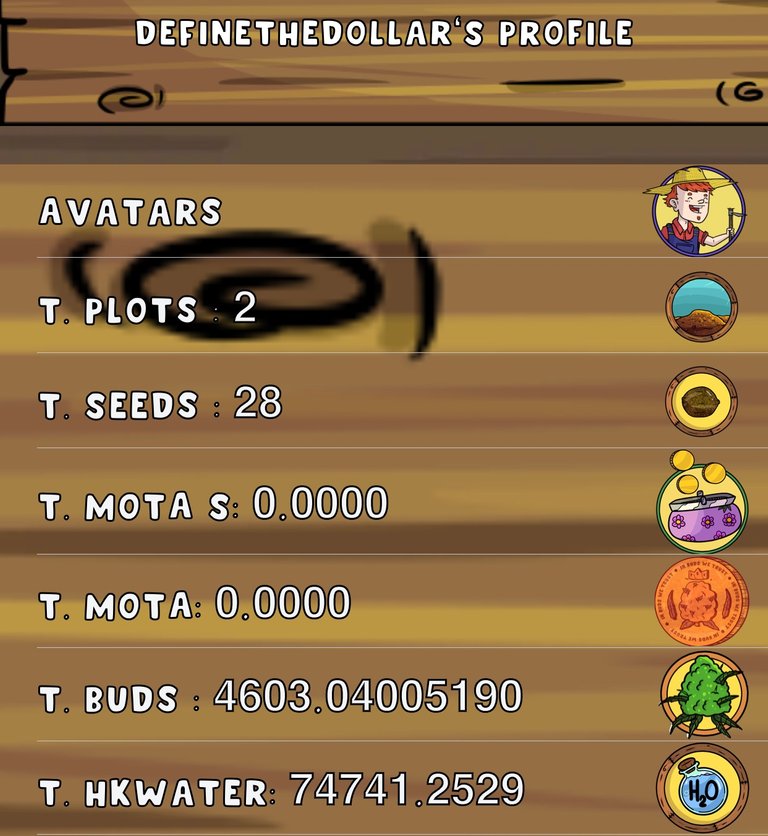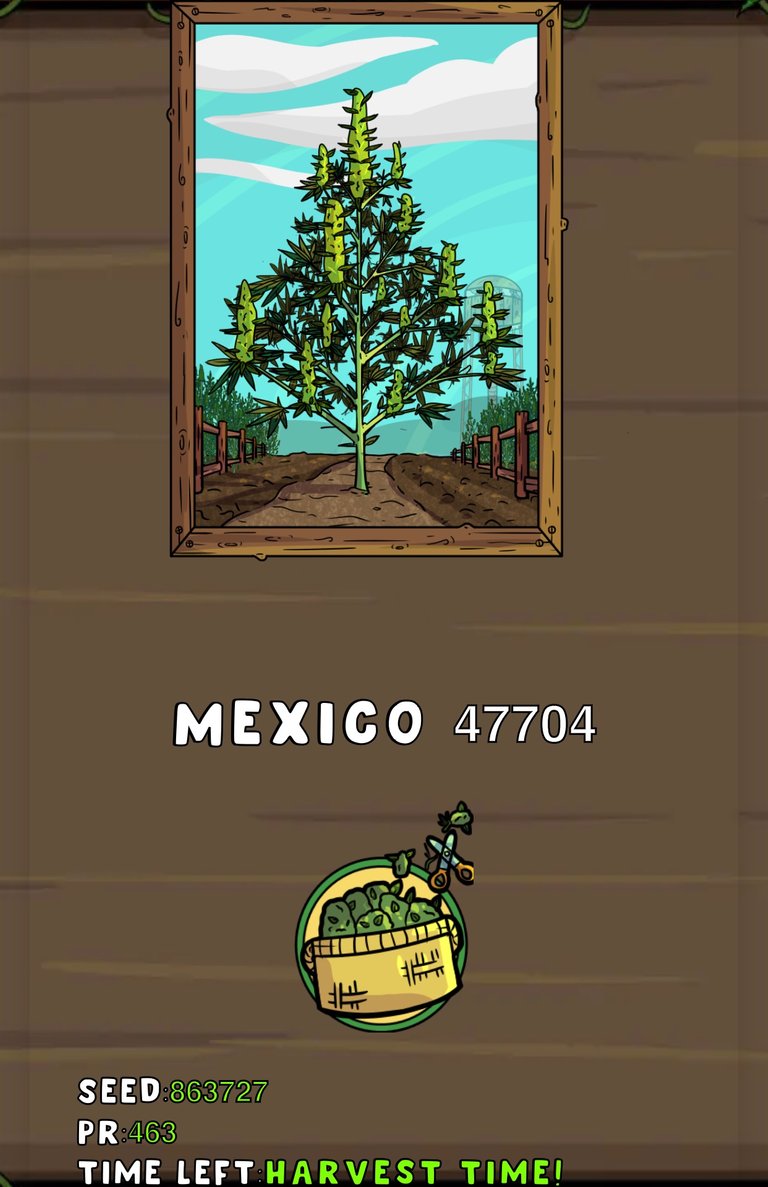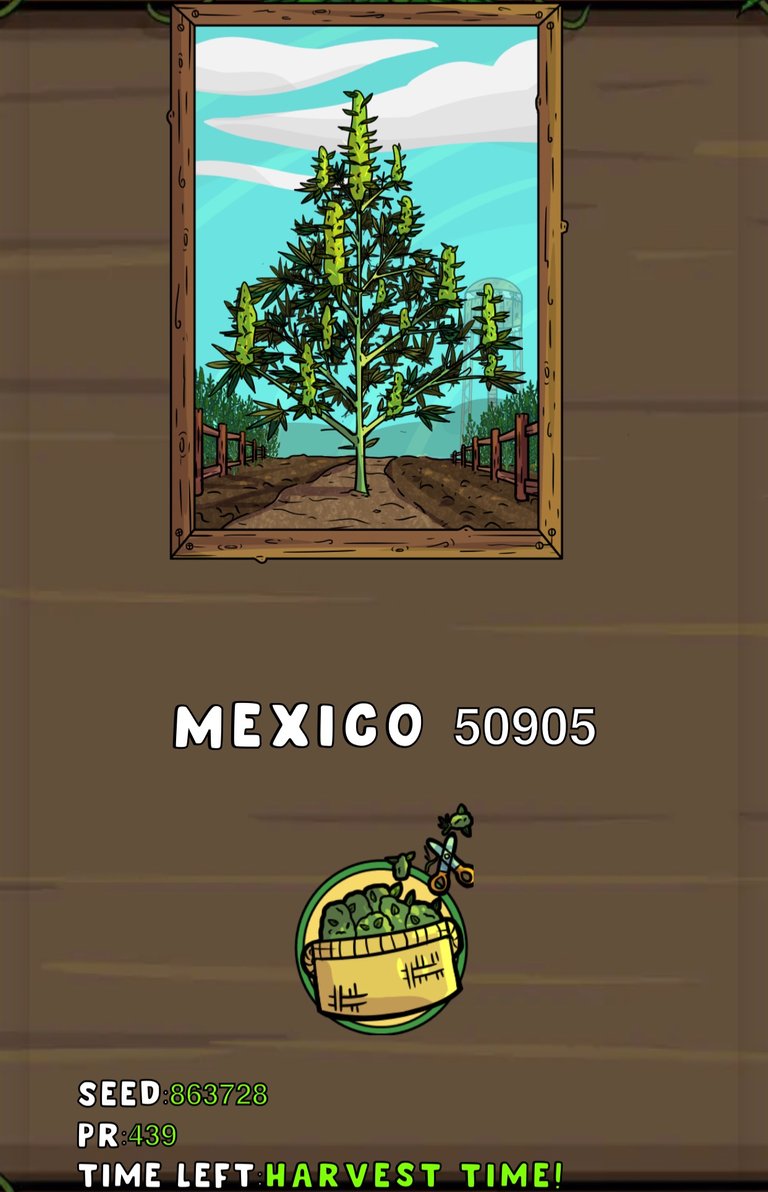 ---
Having made it up into Diamond II on Splinterlands and then having lost it again, I simply couldn't leave it in that state and I felt compelled to play this evening. Did somewhat better than yesterday and gained back some ground (if not that many chests).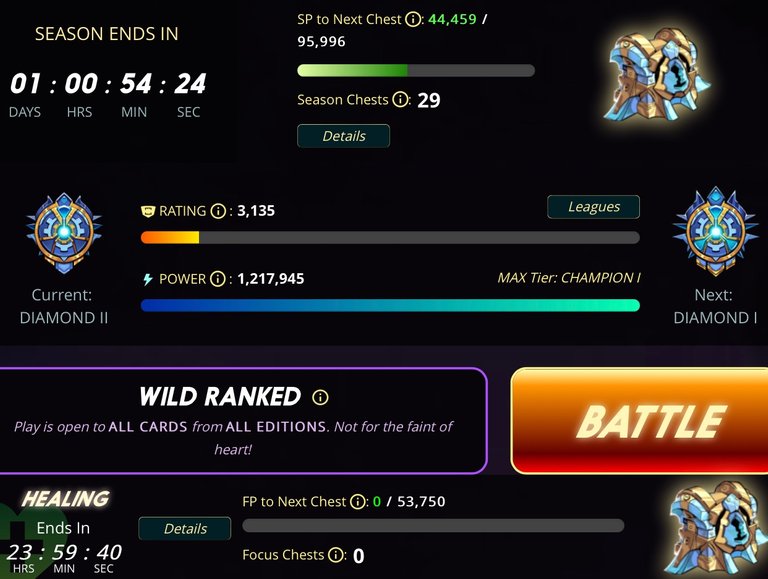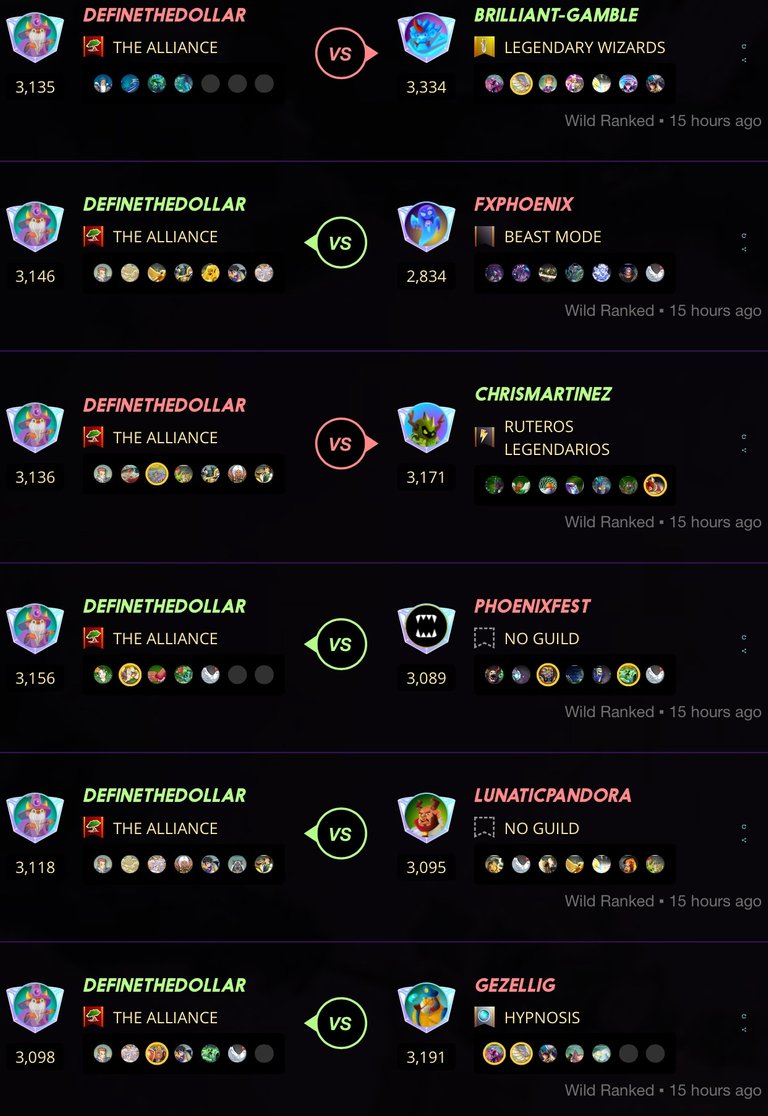 Rewards were meh:

Nothing interesting as far as SPS or vouchers today, just staked the SPS and still playing the waiting game either for a better voucher price or for rewards to be offered on the pools. I've had to temper my H-E token buying spree somewhat (so I'm itching for some liquid)…plus there's the SOL sell order that I'd like to get taken care of (so I don't feel like I can justify buying other tokens, which has kind of frozen me 😢).
---
Average Last 7 Days: 10,257
Lifetime Average: 14,791
10k per Day Streak: 2
Longest Streak: 204

Distance on shoes: 810.76 km
Distance on hikers: 67.07 km
#AutomaticWin Tally: 421
#AutomaticWin Streak: 0
Longest Streak: 53
#TripleTen Tally: 118
#TripleTen Streak: 0
Longest Streak: 7
#DoubleDay Tally: 233
#DoubleDay Streak: 0
Longest Streak: 37
Highest Floors: 120
Highest Daily Steps: 41,528
Zombies evaded: 0/0
Mindfulness Diary:
Health: 92%
Satisfaction: 90%
Energy: 89%
Productivity: 50%
---
Referrals: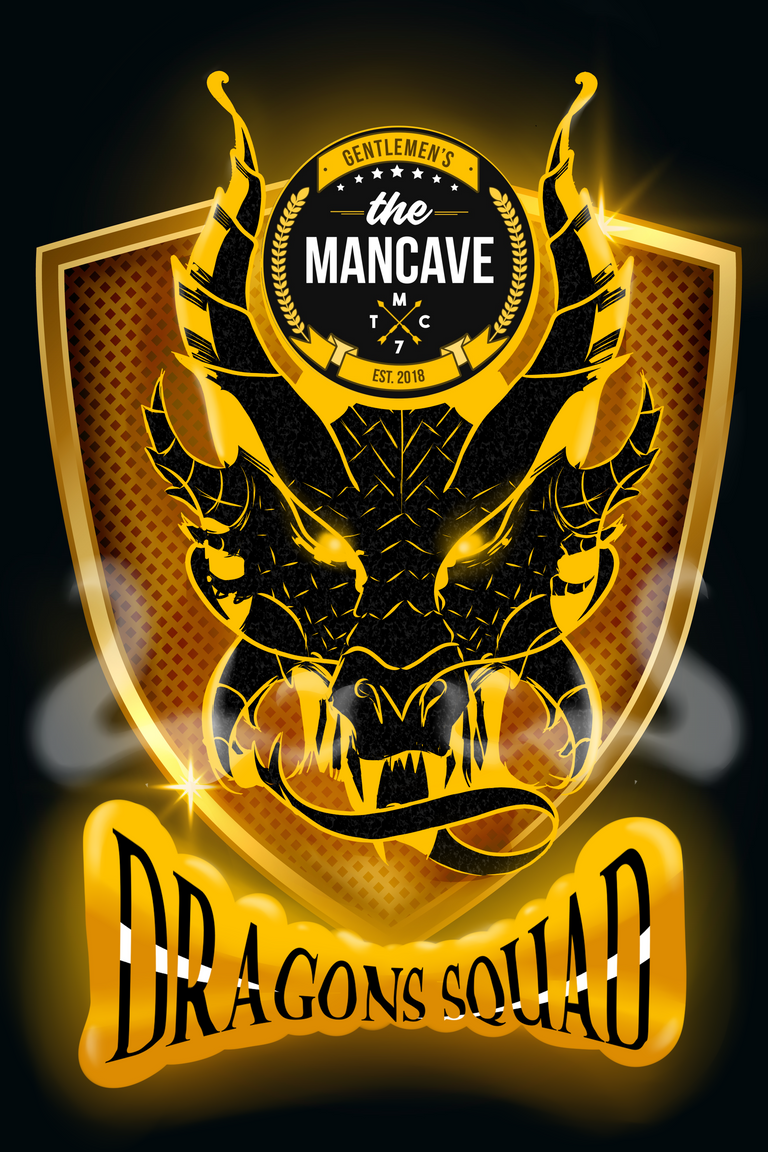 Power up and Hive on!
---
---