July 17, 21: AutomaticWin, DoubleDay, Oculus, Napping, Yardwork, Reading, and Games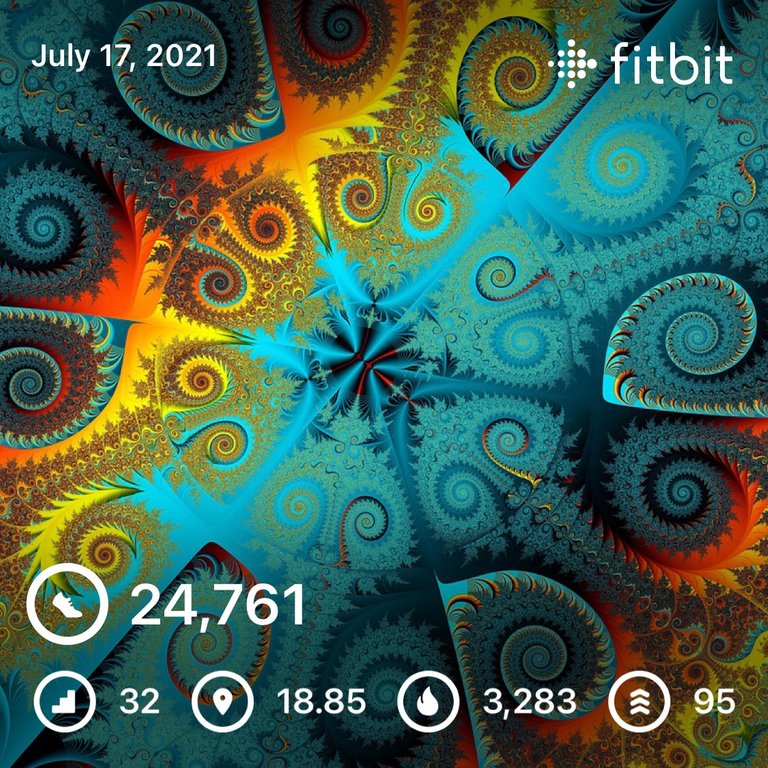 [Getting my base post structure done and scheduled before we head out this morning; will edit later on. 😁
Actually, got out and back already pretty early this morning, so I have time to hopefully get 'er done before ten.]
Slept basically nine to five today and only a half an hour short according to the FitBit; however, for the second day in a row now I crashed out for an hour in the afternoon.
Not much happening during the morning routine. My crypto punts are getting absolutely crushed. I did sell out some FIRE for MATIC and staked it into Aave, but I'm losing even more now in terms of ETH…should have just left it alone. 😭 I'm pretty confident that MATIC will come back; the question is whether it will outpace ETH or whether I've locked in a loss already.
Finally a day where it wasn't raining like crazy! Headed out for a proper walk with the dog 🐕 and scored another #AutomaticWin. Not quite pushing my longest streak yet, but coming up on it! 💪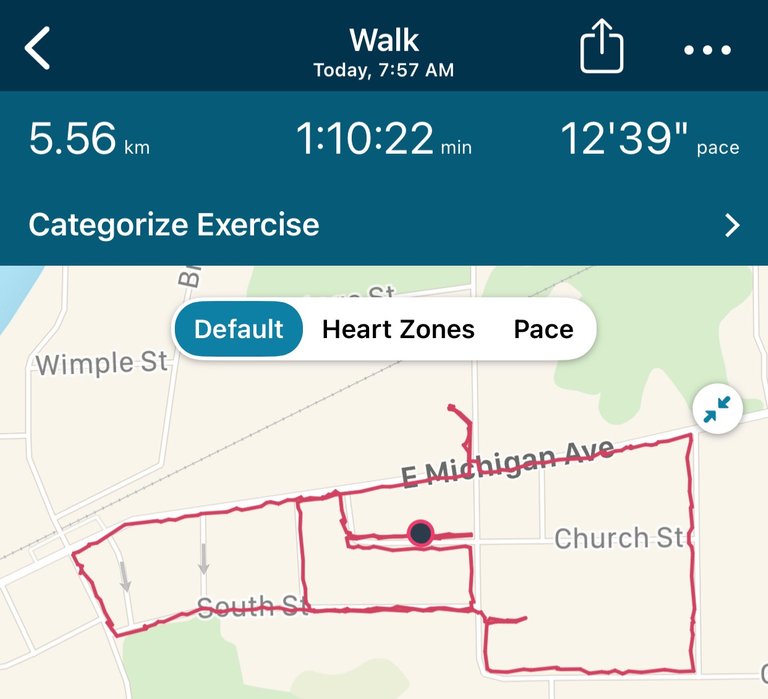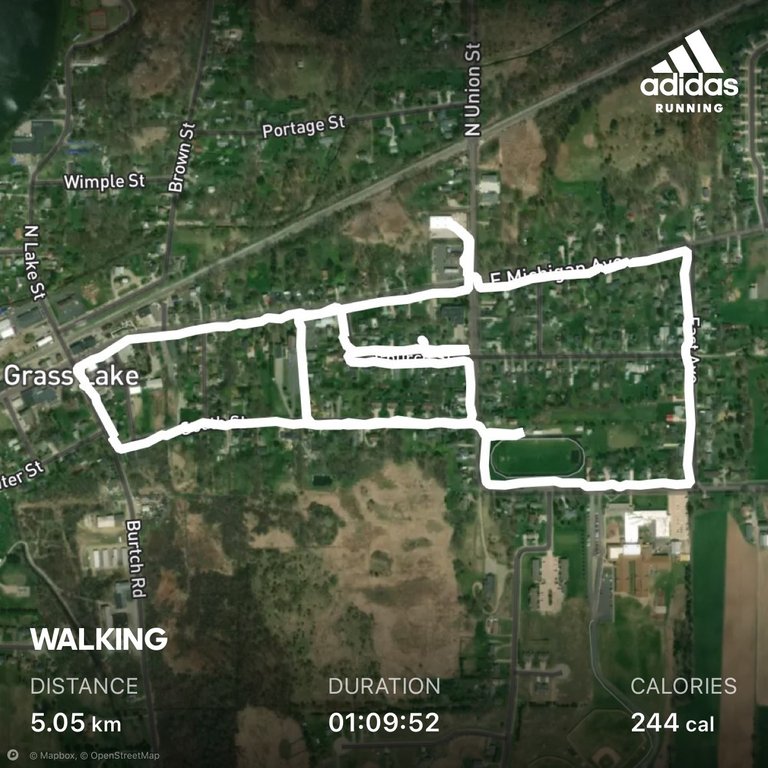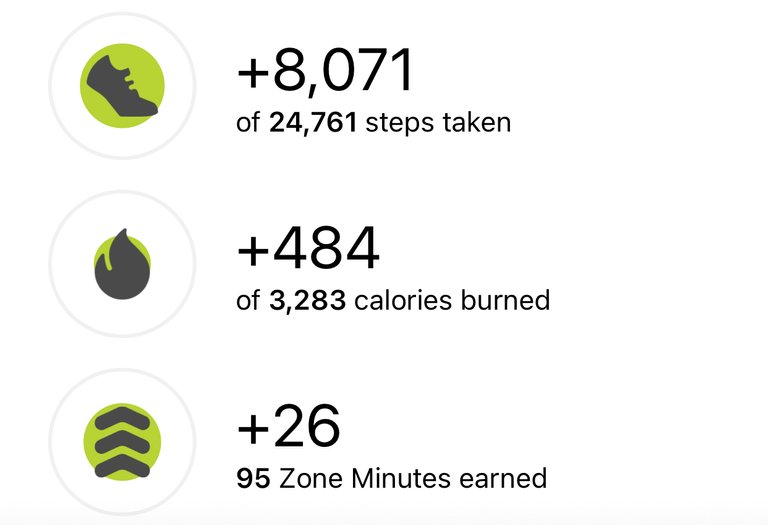 Despite no rain, there wasn't much Sun either. It did clear up a bit later in the day, though.
Another gray day and friggin' wearing long clothes in the dead of summer. 😢😡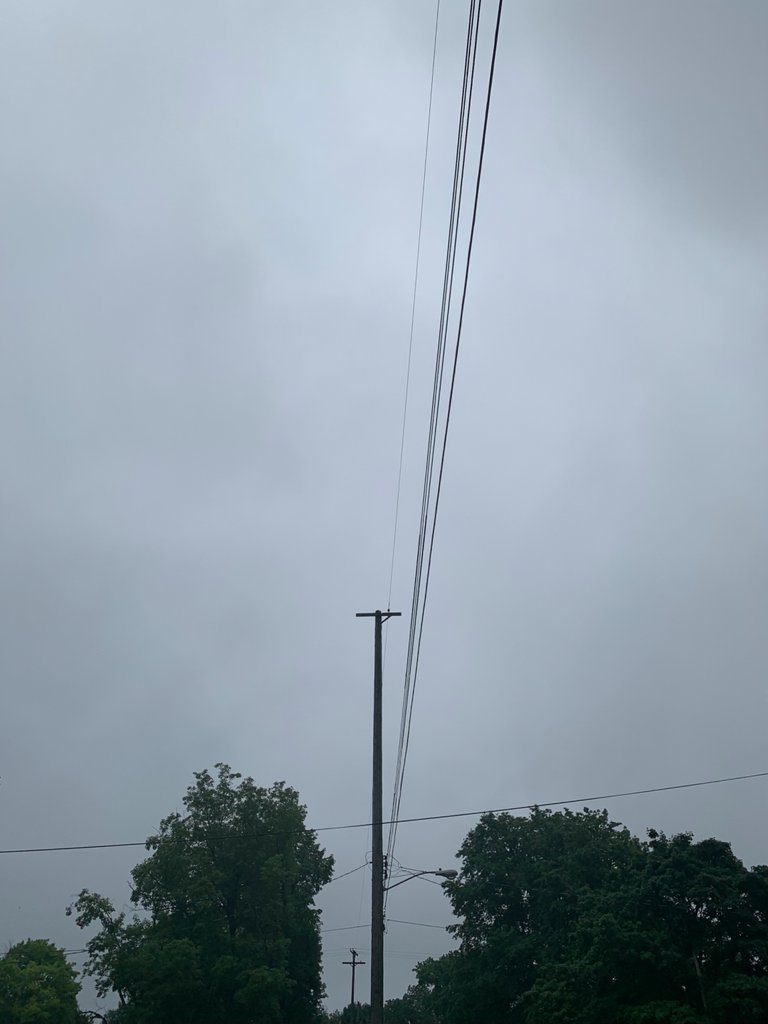 Haven't really seen very many squirrels in a while, but the bunnies 🐰 are all over the place!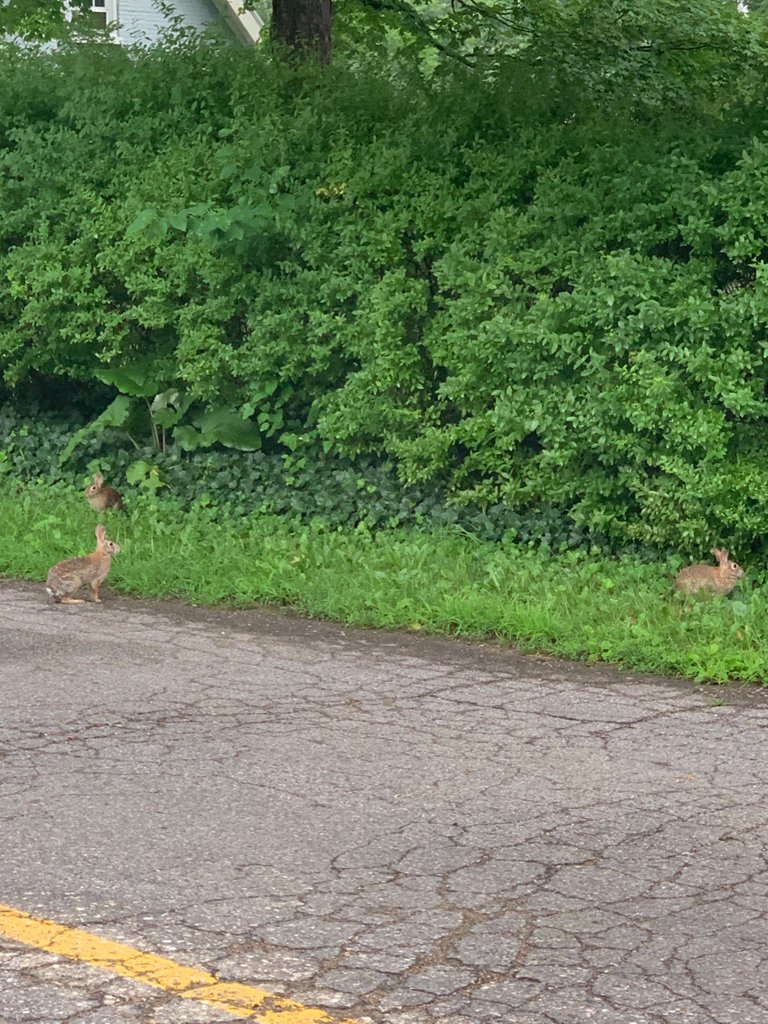 Saw this big ol' banana slug out on the sidewalk: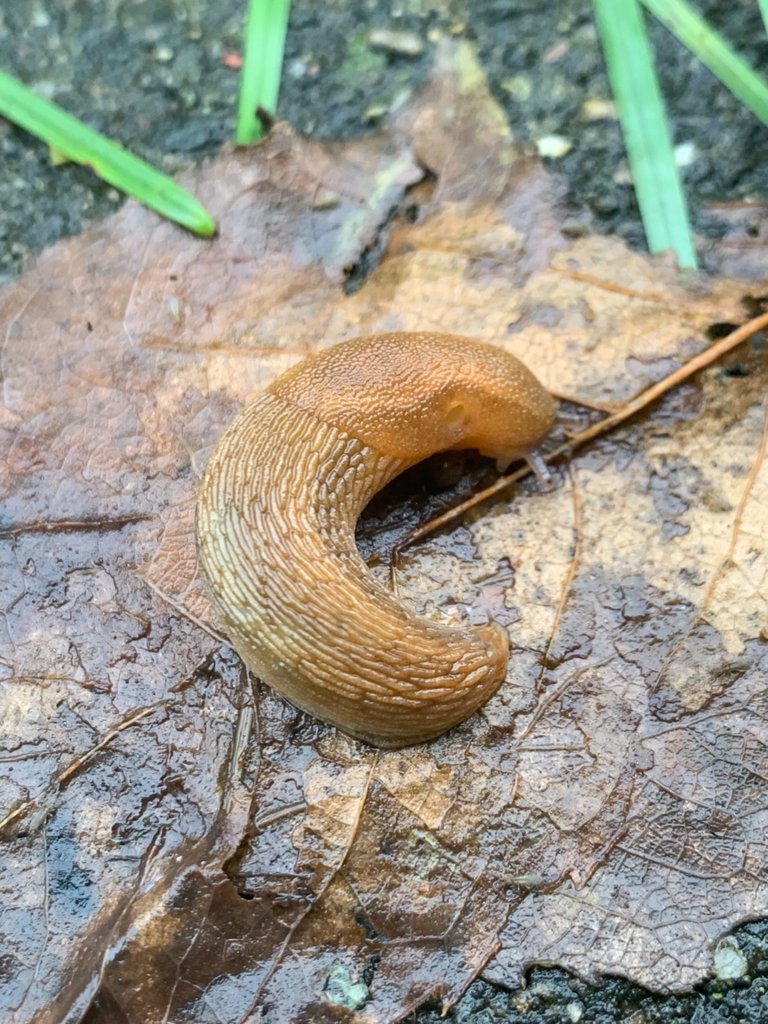 And check out the size of this massive mushroom! With the damp weather the shrooms have been loving it: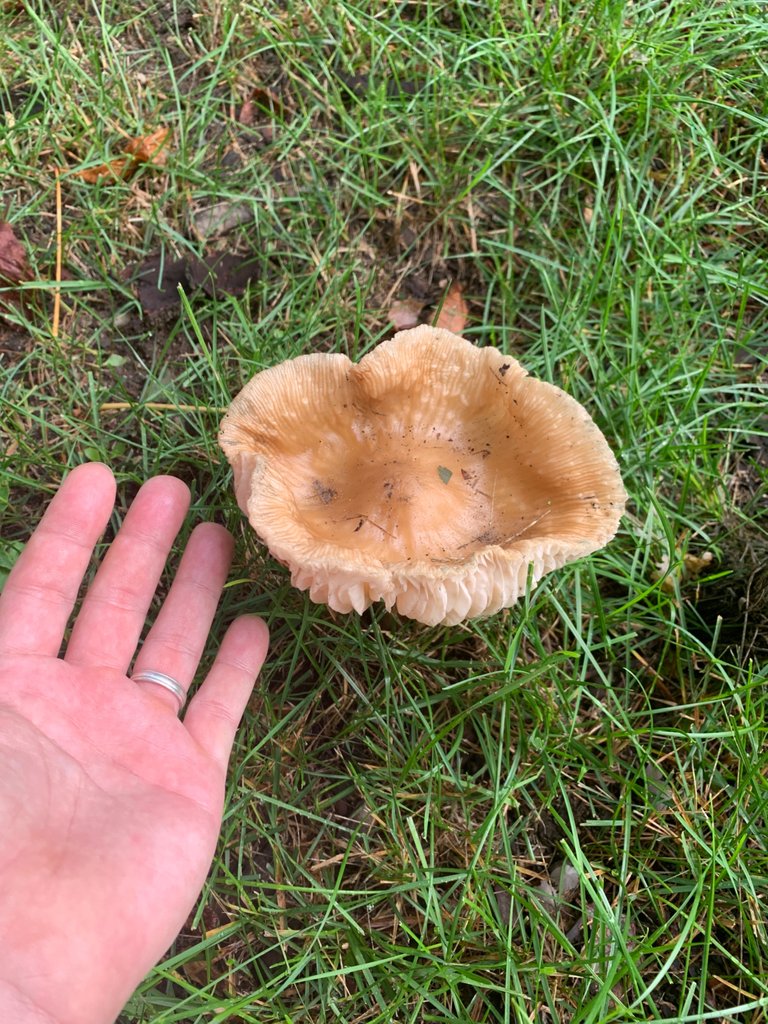 I hardcore procrastinated on web work today…not sure why it makes me so anxious; I guess I know how much struggle it represents. So, instead of working, I actually closed the computer down (in admission of defeat) and played some Oculus.
Wasn't really feeling like I could handle any motion, so I cranked out some new high scores and cleared a couple new songs on expert+ on Beat Saber. Worked up a solid sweat at that, for sure! 😅
Felt pretty guilty for playing rather than working, so I was thinking about punishing myself by doing some yardwork (and trust me, it's a punishment with all the insane mosquitoes 🦟). Went out and everything was still wet…wet and hot and itchy was slightly too far, so I went back in and started to read The Myth of Sisyphus in earnest.
It's been a really long time time I read much and even longer since I challenged my mind with some philosophy…felt good, although I struggled from time to time to catch his meaning (may in part just be due to translation). I did, I think, get a sense of what he means by The Absurd…being pulled by the body inexorably toward death with every fiber of its being screaming to avoid the inevitable; it is absurd.
I have to try to put myself in that mindset where the familiarity of things falls away and you see them as they are…and then (as is French) find them to be nothingness at their core. Perhaps it is not the world, but rather this way of viewing it that is absurd? 🤔
I only made it about twelve pages in before my eyes started to roll and I laid down and zonked out for an hour. Felt like crap when I got up but went and attended Crim's show on MSP Waves for a while.
By that point I really felt guilty, so I went out into mosquito hell. Emptied out the stinky, nasty water and rotten weeds in the sled in the garden but had to pull a ton of weeds just to be able to get it through to the burn pile. But, once I had a path and the sled was empty, I could take back the big pile of weeds looking like hell on the front walkway.
It took a couple loads and was all rotten and stinky again at the bottom, but that's gone now! That opened up the ability for me to edge where the pile had been, so the front walk is completely done and cleared off. Got about fifty bites in the meantime, but I did finish something that needed to be done. 😄
I grabbed some leftover turkey tacos for dinner and then couldn't resist the temptation to play a bit more Beat Saber. Got all sweaty again but absolutely drilled the #DoubleDay! 🏆 Played a bit of Splinterlands, hit a quick shower and then watched a little Blacklist before falling asleep.
---
Holy dShitty, Batman! Fifty-two minus three does equal forty-nine! 😲 which equals a lie on behalf of gerber and his team, since it should be closer to four hundred.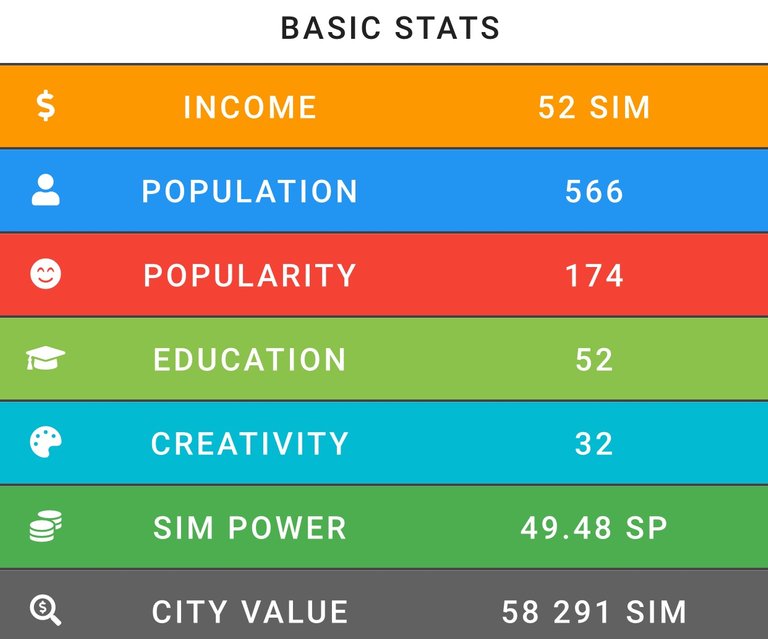 Not even making good on the piddly drips. 😡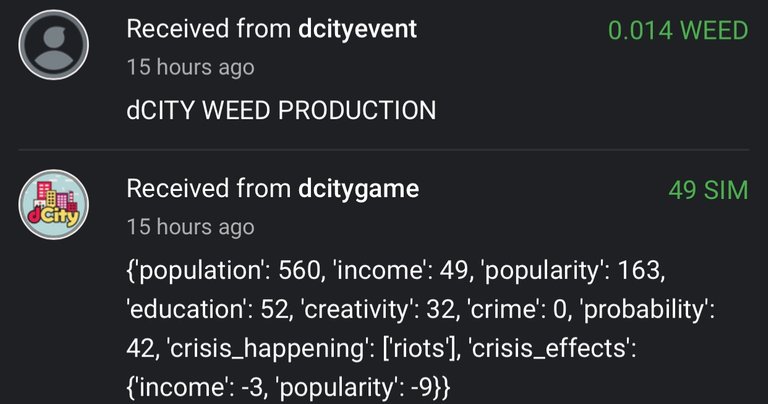 ---
Why, oh why, do I keep at this? I got all my Holybread tasks done for once today, so I suppose that's something; but I'm definitely resentful of the time I've been spending. There's not even a way to dump out to H-E…Bread and gold are completely in-game and completely worthless.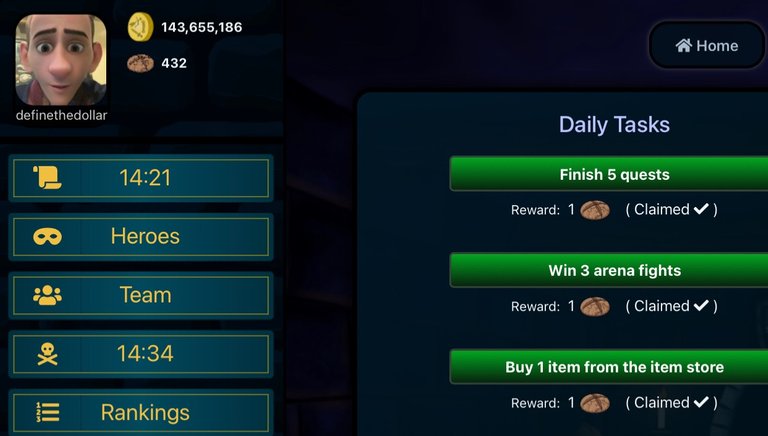 Still seventh, still doesn't matter.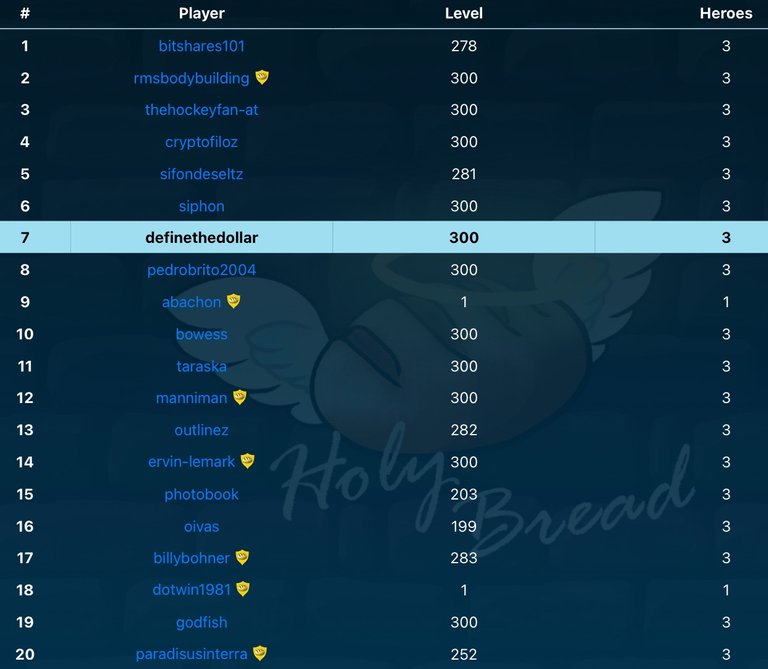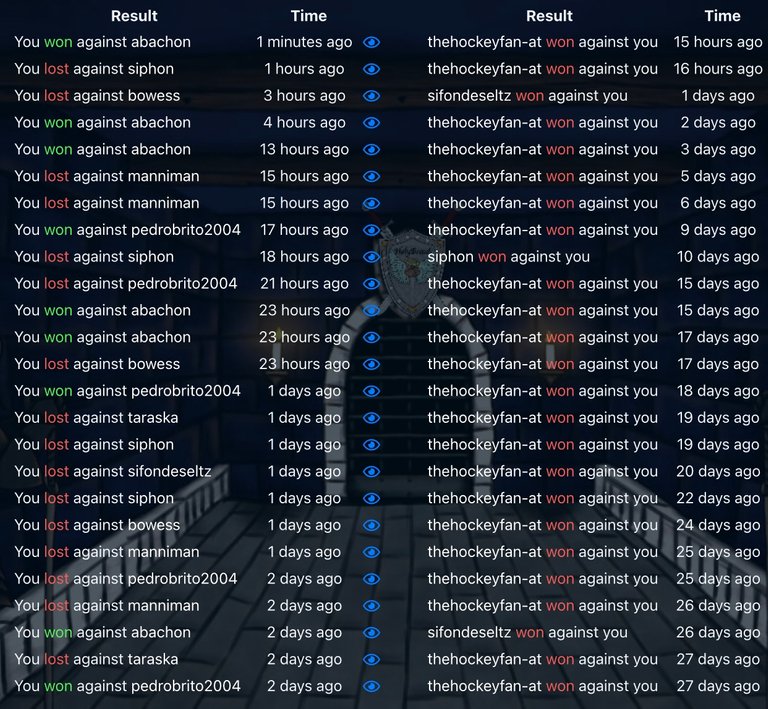 ---
Snagged up another ingredient on CryptoBrewmaster, but there wasn't any yeast available today. Hopefully tomorrow if I remember to check in on it.
---
Not a lot to note on Rising Star. Just missions and lessons like usual. I did get my Ego meter all the way down to zero for the first time, though! 👍 Still hanging out below five hundred, so looking to grab a couple more cards here pretty soon to see if I can get a little higher up on the leaderboard.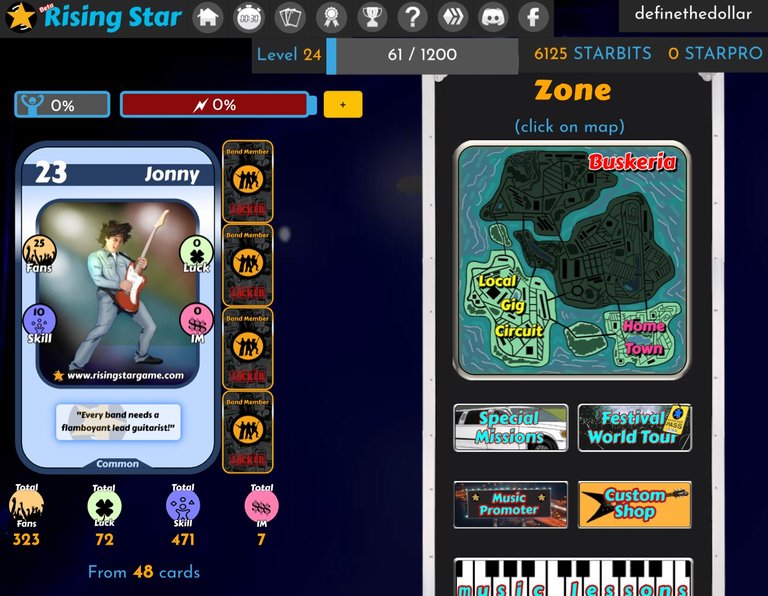 ---
Played a bit of Splinterlands. Made zero progress, just wasted time going nowhere.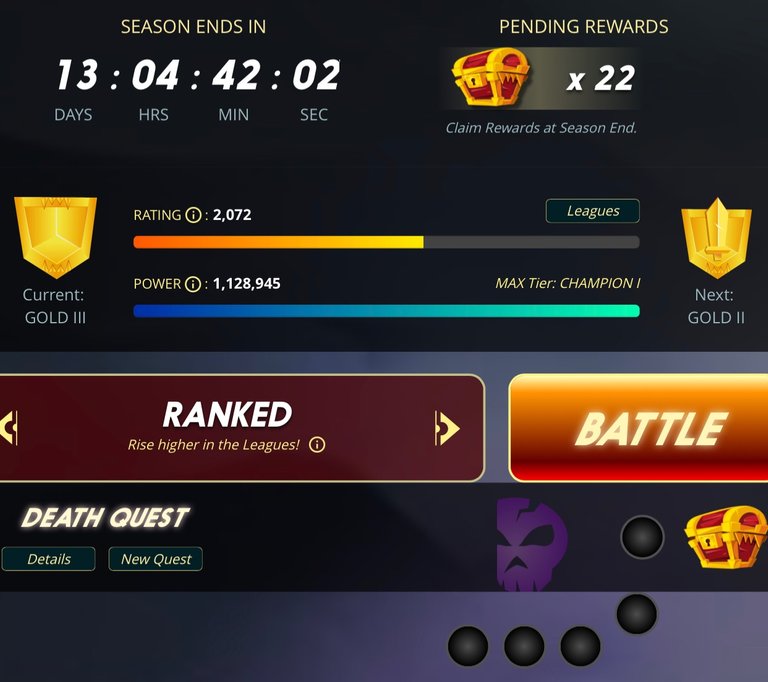 Win one, lose one, win two, lose two. I did have a new daily quest for today, but by then I was fed up.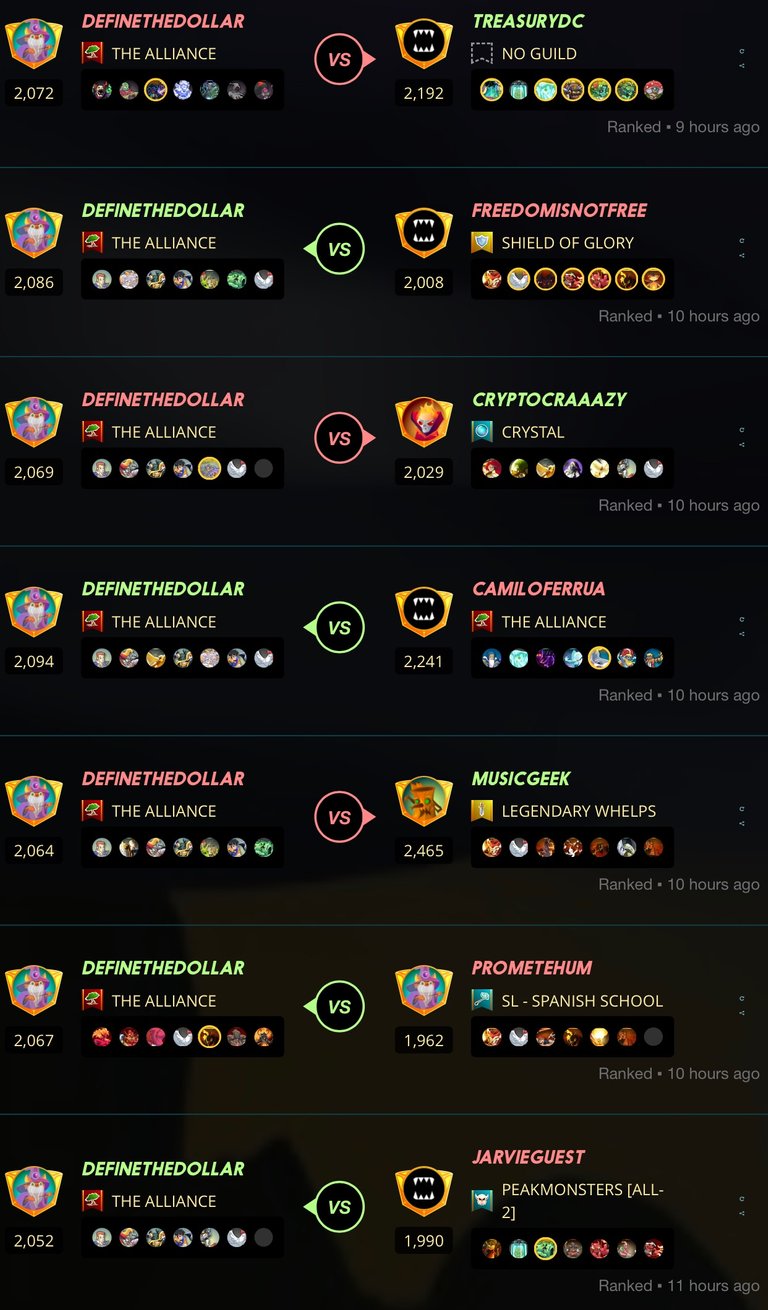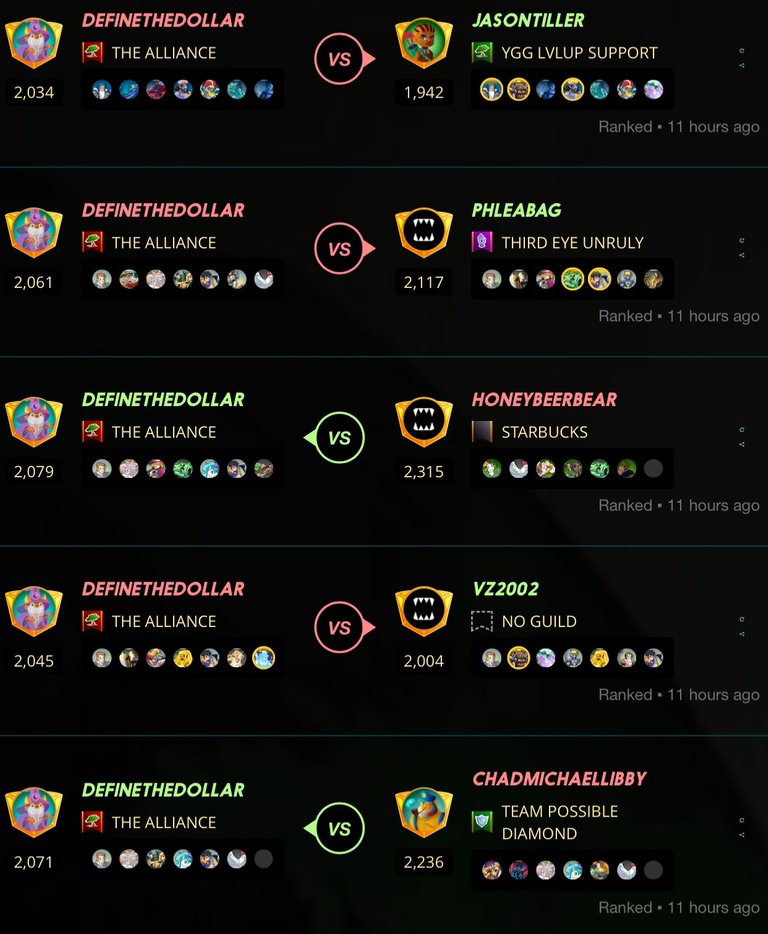 I did finish the Death quest I had from yesterday and got pretty good rewards; nice chunk of DEC, anyway: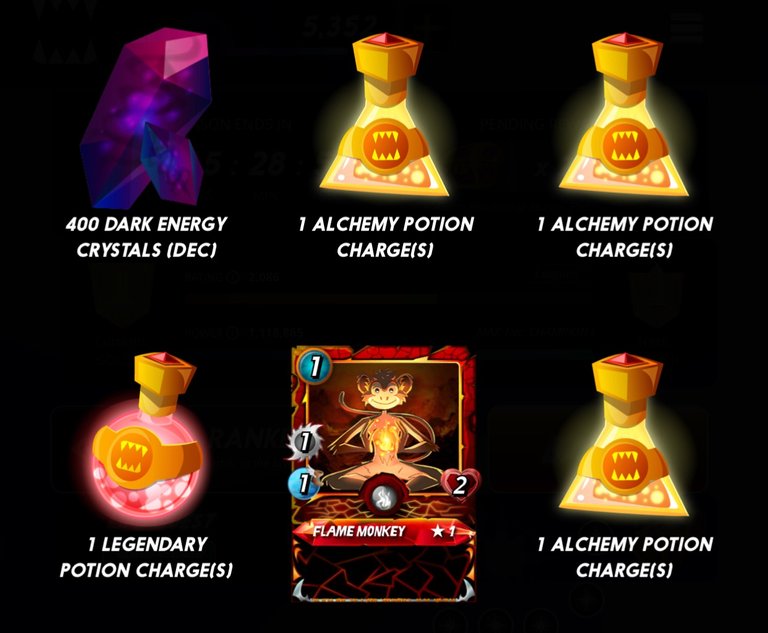 There was another Dice airdrop, and, like last time I got bupkis: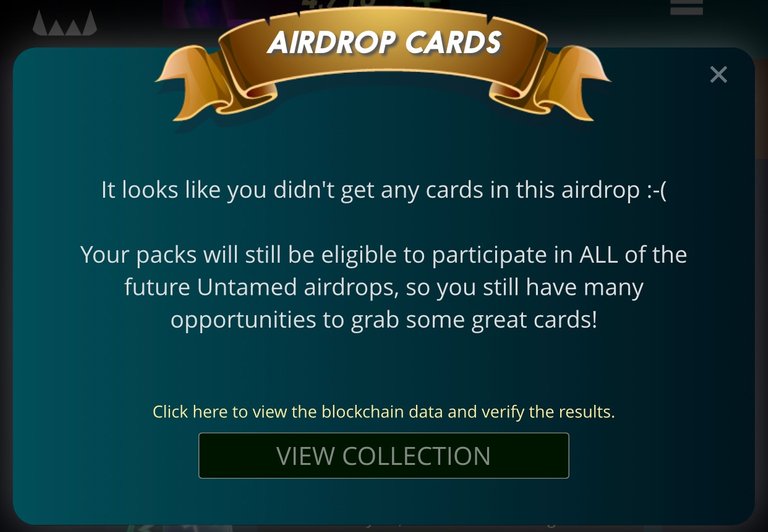 Not exactly sure why, guess it was on my mind, but I bought another Dice pack. Wasn't too bad!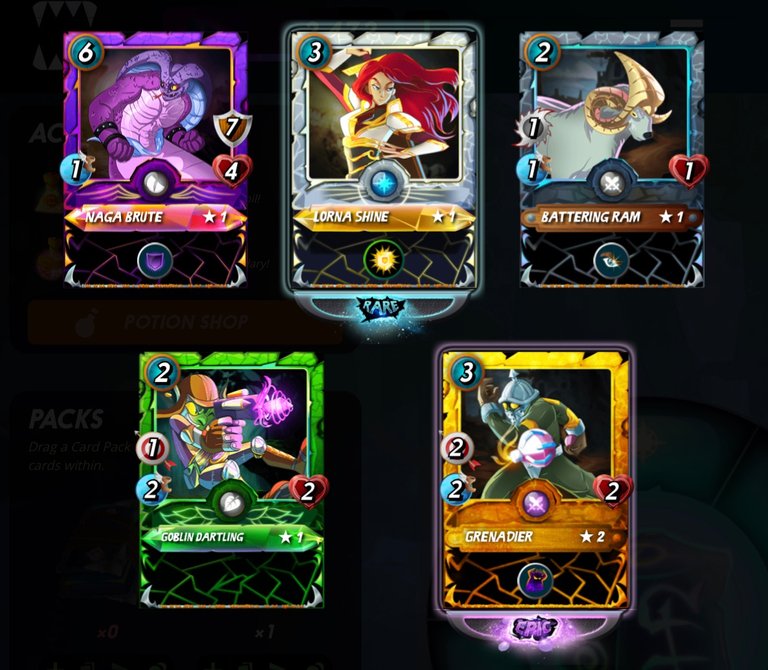 Not sure if I'll end up using it much, but that gold Grenadier is worth a bit:

---
Proof of #AutomaticWin: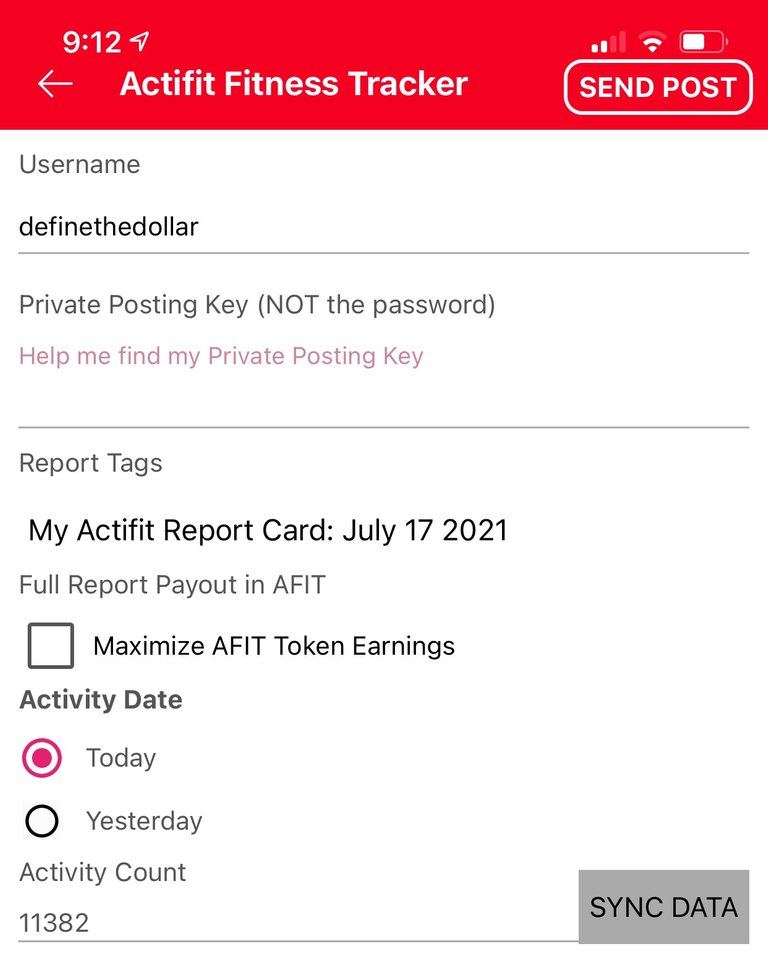 ---
Average Last 7 Days: 19,500
Lifetime Average: 15,251
10k per Day Streak: 61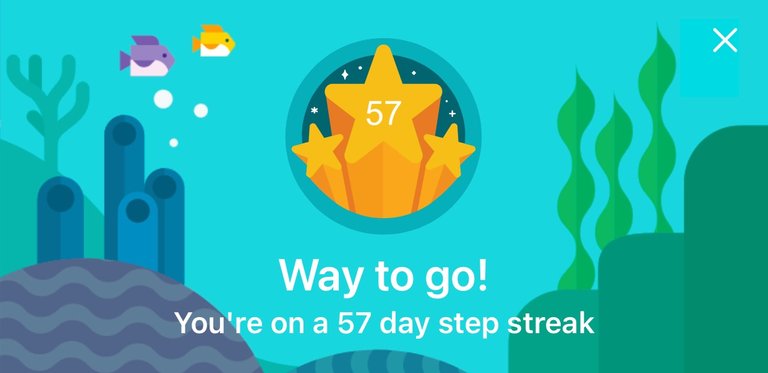 Longest Streak: 204

Distance on shoes: 564.03 km
Distance on hikers: 64.92 km
#AutomaticWin Tally: 371
#AutomaticWin Streak: 15
Longest Streak: 19
#TripleTen Tally: 118
#TripleTen Streak: 0
Longest Streak: 7
#DoubleDay Tally: 185
#DoubleDay Streak: 1
Longest Streak: 12
Highest Floors: 120
Highest Daily Steps: 41,528
Zombies evaded: 0/0
Mindfulness Diary:
Health: 84%
Satisfaction: 82%
Energy: 85%
Productivity: 71%
---
Referrals: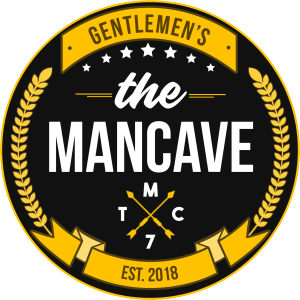 Power up and Hive on!
---
---