Mar. 21, 23: Routine, Teaching, Quest, TV, and Games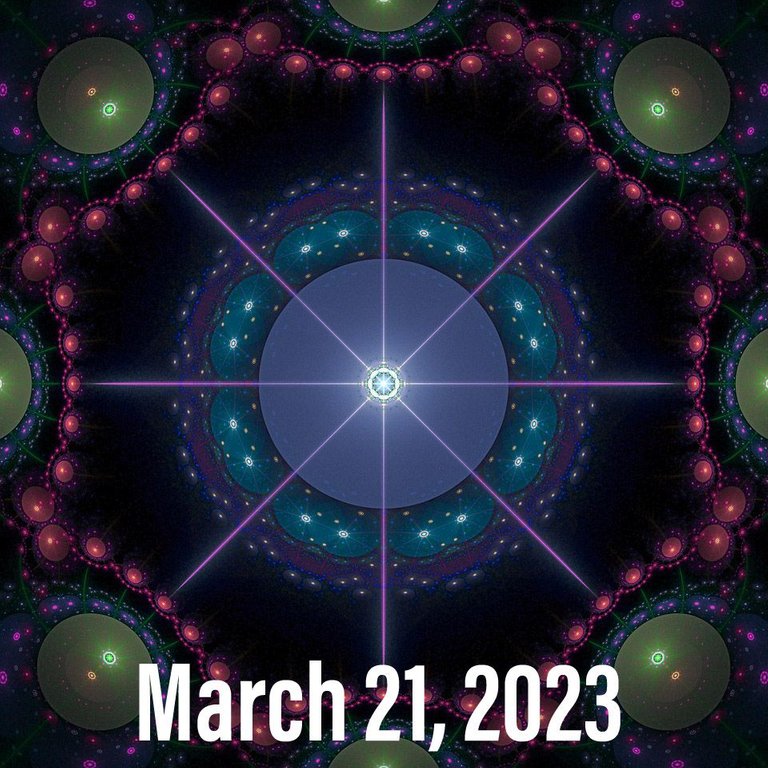 [Yay! Quarter past seven and I've already got my post skeleton done and started into the text a little. I've got a bit of a rush, though, we've got our PIMP meeting this morning, so hopefully I won't get too distracted in between now and then...damn, less than half an hour left and I'm only like five hundred words in; didn't complain about games enough, I guess.]
Between nine and ten seems to be the new bedtime lately. I suppose that's a fairly decent adult bedtime, but I'm not sure it leaves me all that much leeway to be disturbed during the night. Was woken up once around eleven and then again at one thirty when I got up and went out to the couch. Not too bad from there, though, and I slept through until six for a good eight and a half hours.
That did give me a solid two hours for the morning routine, and I did most of the usual stuff, but of course I needed to focus on trying to get my post done in time.
Went in to check on the crypto markets and we were more or less trading sideways...seems like the markets are waiting for the next FED interest rate announcement, priced in another twenty-five basis points, but still uncertain. So, a little red, but not by much, just tiny fractions.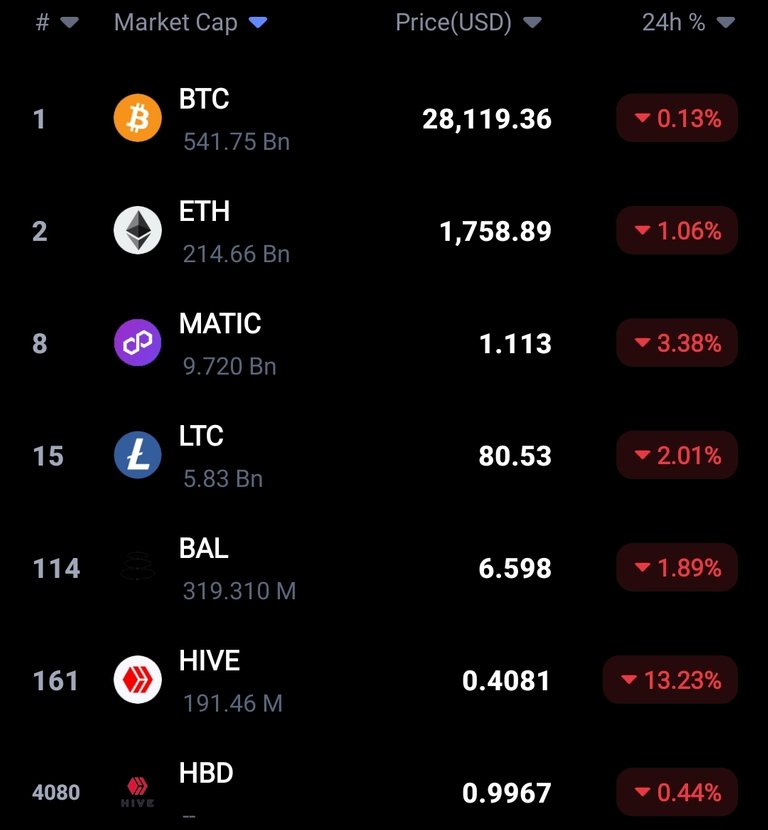 Of course, the ridiculous exception to that was out beloved fucking HIVE which, in typical fashion, just completely erased all the gains forced on it by the market, plummeting thirteen percent all the way back to forty cents...for all the time and effort I've put into this chain and the love I have for (most of) the community, what do I get in return? A 160 ranked shitcoin that can't hold its value? Faaaaaack.
Three years as HIVE and we're still waiting for that "killer app." Time to acknowledge that the whales and downvote vigilantes won't ever let that happen? Splinterlands the best we have to offer? "Tokenize the internet?" Nope. Relatively obscure blogging site? Yes, please.
Whales be like: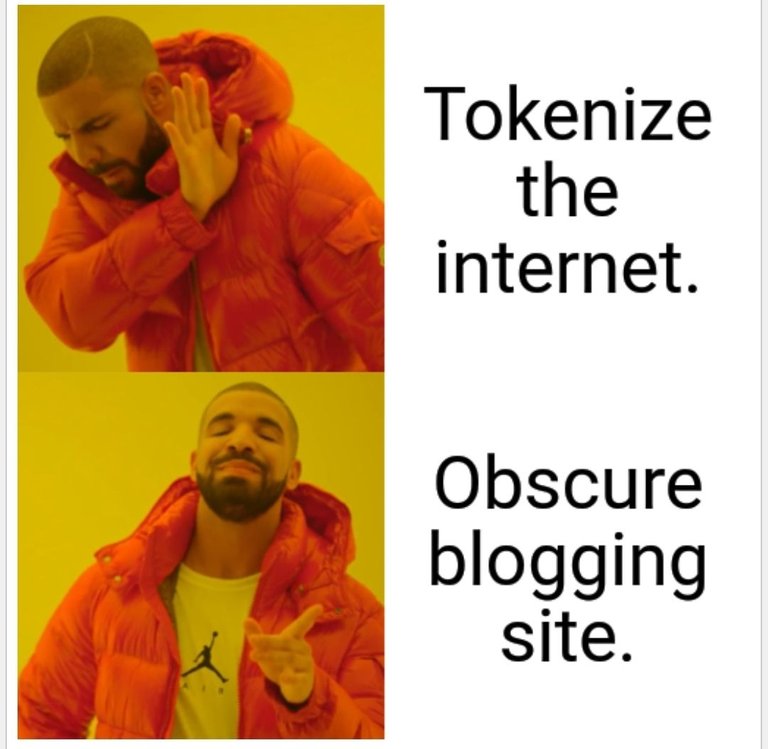 (Now we've unleashed the meme beast!!!)😂
Anyway, I got a fairly decent post done and got in the shower to get ready for work about ten minutes late. I gave it some gas, though, and was more or less on time (like a minute late) starting class.
For today we looked at another application of the derivative and another of the hardest sections of the semester: optimization problems. Similar to Related Rates, they're story problems and all different, but they do all have a general structure in common.
I basically frontloaded the procedure, outlining the steps we take in general and then we spent the rest of the class just pounding out examples. We covered quite a few, and I intend to spend the entire next class just practicing Related Rates and optimization, so I figured the students' brains were pretty fried at that point amd I called class about twenty minutes early.
Killed some time on Discord and watching some YouTube crypto news videos, snagged my lunch, and then headed in for afternoon class.
The drive in was fine and I was there about fifteen minutes early. It made me nervous, though, because nobody showed up until like two minutes before class...thought I'd missed the memo or something, but people did come.
We're actually pretty well ahead of the game, and while today we officially started studying power series, we've actually already covered quite a bit, so I spent today's class mostly just reviewing what we've seen already and practicing some more problems.
Seems like we ended a few minutes early, but not by a whole lot, and I headed back home. The drive back was fine as well and I spent the time mostly thinking about Mythix forging...actually came up with another idea and another NFT to go along with it! 🤓😁 Really need to get to writing it all down now. Anyway, I was home and changed clothes with more than an hour left before Wenche was done with work.
I was really tempted, and I had enough time, to jump into VR and try a co-op round of Drop Dead, but I dinked around online for too long and by the time I finally fired it up, there wasn't that long before dinner. I did do one solo run but didn't make it much further than the last couple attempts.
Quit out right around the time Wenche was done with work and she made us turkey tacos for Taco Tuesday. 😋
Not a whole lot going on after that, mostly just played some WombPlay games working on the challenges (got them done 👍) and watched some Dog Whisperer.
We put on a movie: Your Highness, I think it's called, but we'd seen it already. Still, pretty funny. After that I got ready for bed and finished up my steps and we switched to Married with Children until I fell asleep.
---
Splinterlands:
My Splinterlands rental income fell all the way back down to a dollar eleven for today. 😢 Kinda' hurts considering this is currently the only thing I'm using to save liquid HIVE, but I do have a little dry powder at the moment, so hopefully it will have a chance to build up some before I have an immediate need.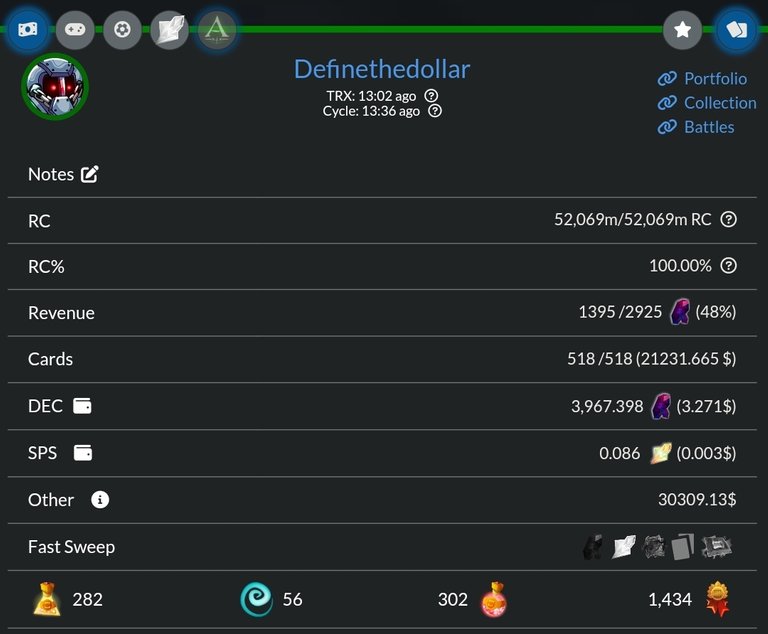 I've still got about twenty or so in my prepay balance, so just claimed my SPS interest for the day and staked it all up. Unfortunately, I can't say that it's resulted in all that much increase to my GLX drop.
dShitty:
I went in and paid off the student debt that was outstanding. I don't think spending that 200 SIM will pay off at all (its like 6 SIM per student or something, I think, so like forty days, long enough for it to be outstanding again), looks like a losing game to me, like the crime crap (need police, police need populationto run, population increases crime, need police, rinse and repeat endlessly never getting anywhere). 😡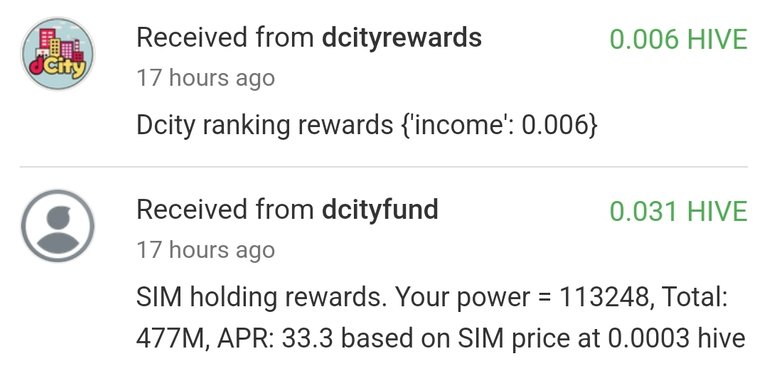 Still, I don't mind that Solairitas is getting a little more HIVE each day, but when I say "a little," I'm not joking.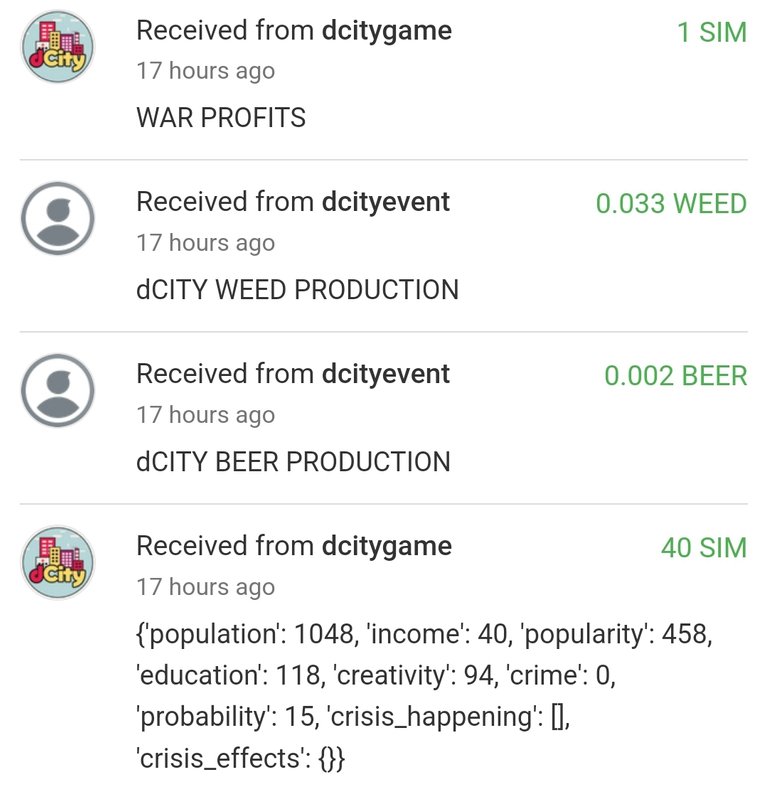 RS:
Went in on Rising Star a couple of times today and basically just ran missions since my Ego was still at zero and what else is there to do?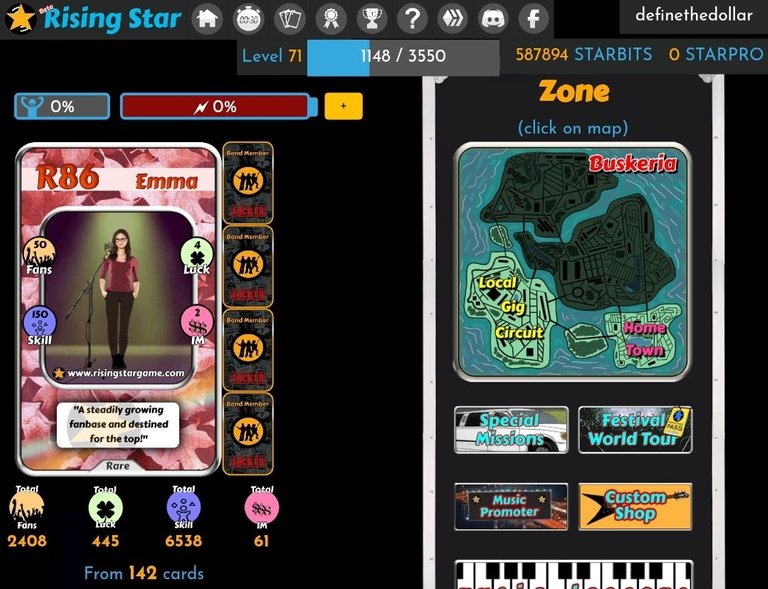 HK:
I actually checked on my BUDS balance today, and guess what? Not worth another picture, so here's the same one I've been using for like a week or more:

The instant there's a decent way out of this, I'm gone...until then I suppose I'll daily bemoan my loss.
GLX:
WTF is happening with the GLX price?! I've lost a good hundred dollars worth of value just in the last few days. 🤬 Like I said, my efforts to reinvigorate my drop by continuously staking SPS doesn't seem to be paying off that much, but now's not the time to pull any out, at least not for me.

WOO:
Just did the usual stake and delegation rewards claim for today. I did also get the airdrop and a nice chunk from the pools, so got that all staked up as well.
Looks like Acidyo has a land pack giveaway contest going, but I haven't really looked into it so I can't say how many hoops it requires you to jump through (I assume it's several, not insignificant ones...doing a bunch of shit for a lotto ticket? Not my bag, can't be bothered. More for everyone else, I suppose - but again, that's based on assumptions, I dont know for sure).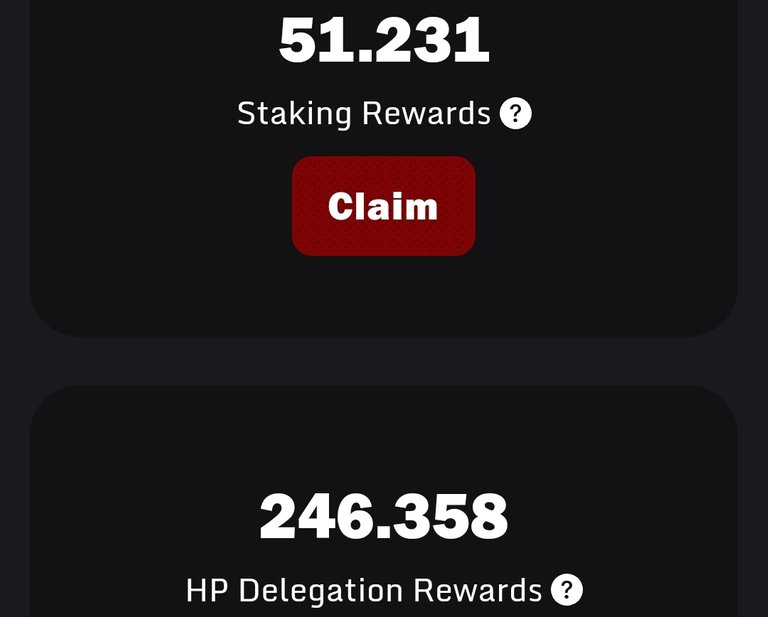 ---
Average Last 7 Days: 10,400
Lifetime Average: 14,370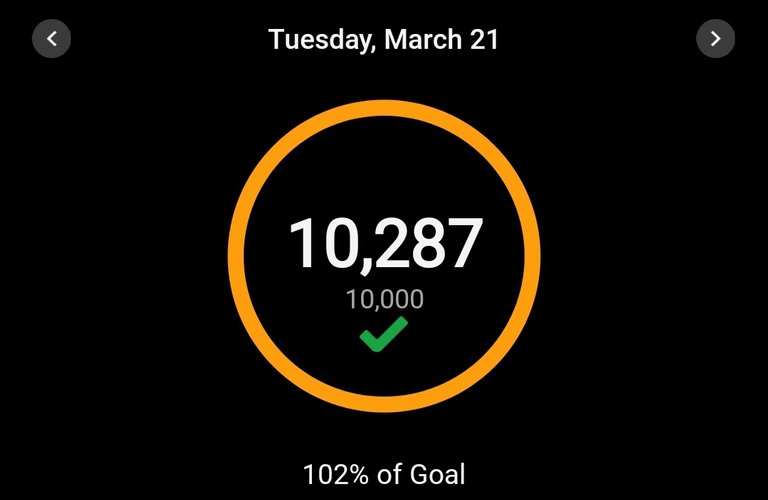 10k per Day Streak: 18

Longest Streak: 204
Distance on shoes: 1318.66 km
Distance on hikers: 67.07 km
#AutomaticWin Tally: 425
#AutomaticWin Streak: 0
Longest Streak: 53
#TripleTen Tally: 118
#TripleTen Streak: 0
Longest Streak: 7
#DoubleDay Tally: 236
#DoubleDay Streak: 0
Longest Streak: 37
Highest Floors: 120
Highest Daily Steps: 41,528
Zombies evaded: 0/0
Mindfulness Diary:
Health: 86%
Satisfaction: 85%
Energy: 92%
Productivity: 80%
---
Referrals: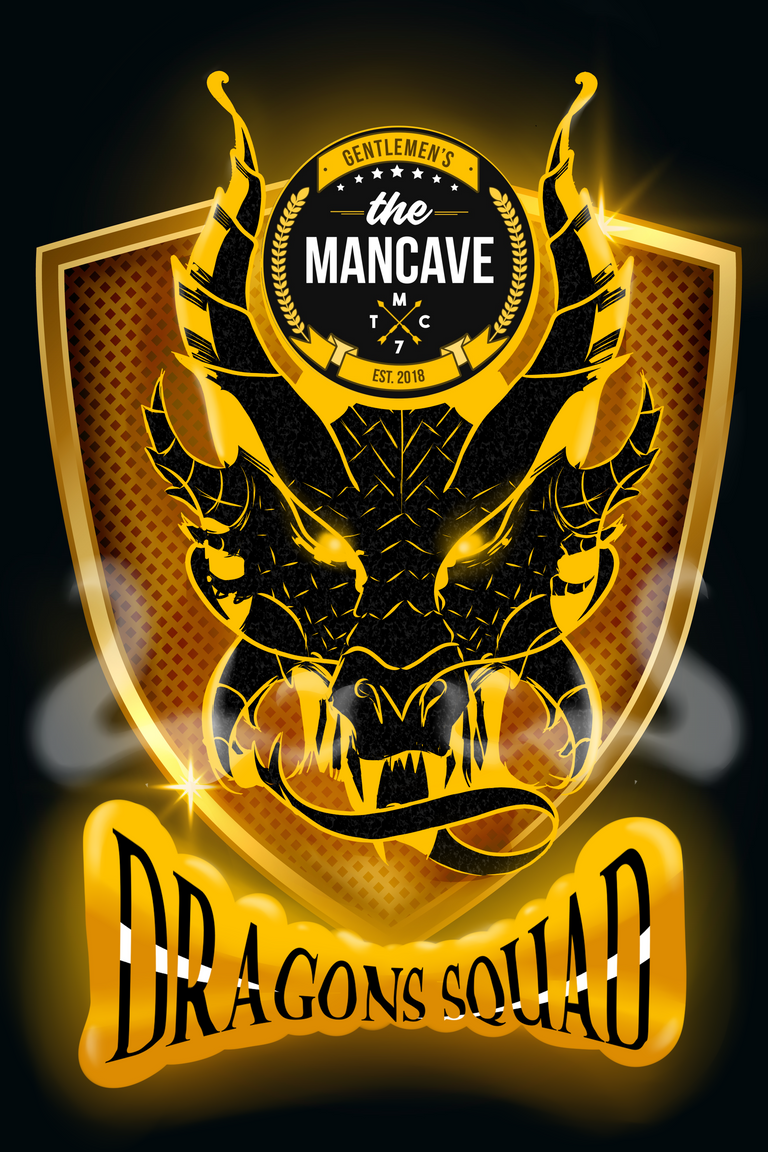 Power up and Hive on!
---
---