Mar. 7, 22: Routine, Oculus, Web Research 😢, HashKings, TV, and Games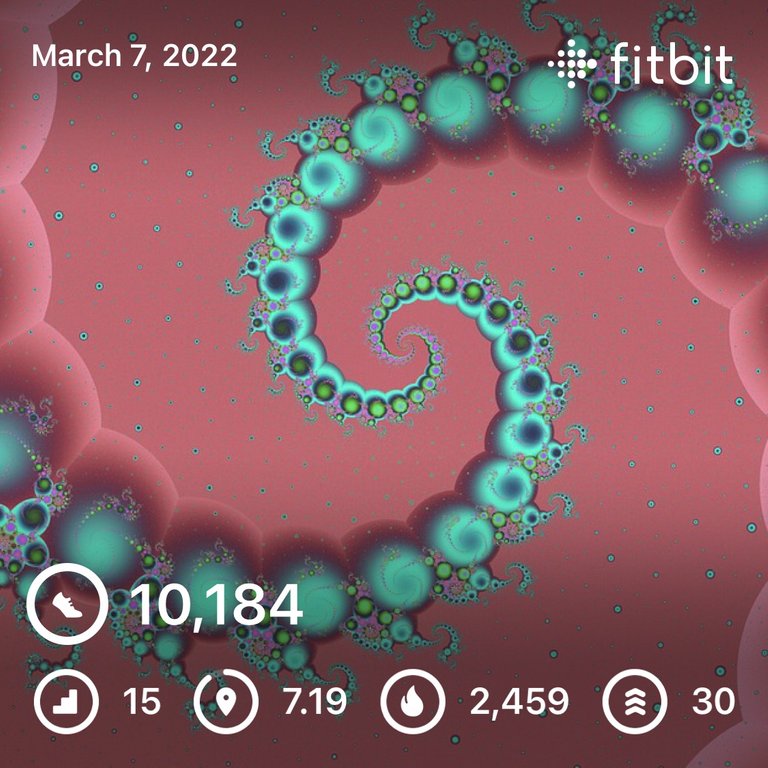 Was pretty darn close to nine to five sleeping today, but somehow still ended an hour short according to FitBit. I did drag pretty hard, but to be honest that was mostly because I felt really defeated, not so much because I felt tired.
I spent most of the afternoon yesterday researching and planning out how to deal with Keychain on the website. Had a solid idea, and even wrote the whole thing out step-by-step how and where to do everything (which language and front or back end). There was one step in my algorithm that made me nervous and I asked cadawg about it; and, as I'd thought, that one step just completely makes everything else I was doing utterly worthless. 🤬😡🤬😭😢🤬
Even worse, there doesn't seem to even be a way to do it in PHP at all, so I basically have to start over again in React or something instead of Wordpress and PHP…I don't know, might try some other clever route, but for now I'm absolutely gutted and even felt like crying. Hard not to blame Keychain when it's whole point is ID verification and key management, but it's hackers and browsers…I suppose it's better than what could have been. Had two different versions going that would have worked and I could have naively deployed them and had the database raped or everyone's items stolen or whatever…
One good note was, upon inspection of the very numerous mouse traps throughout the kitchen, pantry, and basement, there were none to find!!! 😁 Wenche took care of one (which made for eight in total we got) after I'd gone to bed, but it seems like, hopefully, we got them all!
Woke up to some nice pings over in Discord. I won several of the Pizza engagement giveaways, including a HashKings avatar and 2500 BUDS, which made me figure I might as well get involved with that…I know Pizza has a scholarship program for the game (which I haven't looked into much to be honest), but I hear about people playing and since I had (or will have) some interest in the game I decided to give it a go…more on that in the new dedicated section!
Pretty much just the usual morning stuff otherwise. Cryptos still down hard and trading basically sideways. I don't really even like checking on my Polygon investment any more…just looks like a bunch of tax reporting and liability hassle and a massive loss at the end of the day. 😡 Don't know why I keep torturing myself with it, should just get out and move on.
Did my post for the day and all that, chatted on Discord for a bit, and then jumped into VR for a while (the idea of working on the site made me sick). I tried one go through on the normal difficulty of an escape room on Escape Legacy, but I got stuck. I'm pretty sure it was because of janky object collision detection, but not sure. What I am sure of is that I ran around doing nothing for like ten minutes trying to find the next puzzle (which I think was behind a painting I couldn't move).
Worked some more on the Puzzling Places puzzle I've been working on (those four hundred piece versions take serious time), played through the two new levels on Pistol Whip, and then played a few rounds of Beat Saber for shits and giggles (had been a long time since I tried it - no new updates available yet, but they're supposed to be coming some time this month).
After that I felt totally blegh and I laid down and put Shrek 2 on. I didn't really nap at all, though, more or less laid there thinking about programming stuff and what to do about the website. I mean, since I realized that it was Spring Break this week, working on the website (particularly getting Keychain going) was my one and only goal. What a mess.
Wenche got home around then and I got up and had some chicken and salad and curly fries for dinner that Wenche made for us. Not much else going on for the rest of the day. Watched the usual TV and played my Splinterlands before bedtime.
---
We're back to consistent, solid shittiness from dShitty these days. Still zero income stated, and still getting hundreds upon hundreds less than I should be every single damn day…I don't know, starting to piss me off for real; might be time to drop this as a fail in favor of my new venture (below).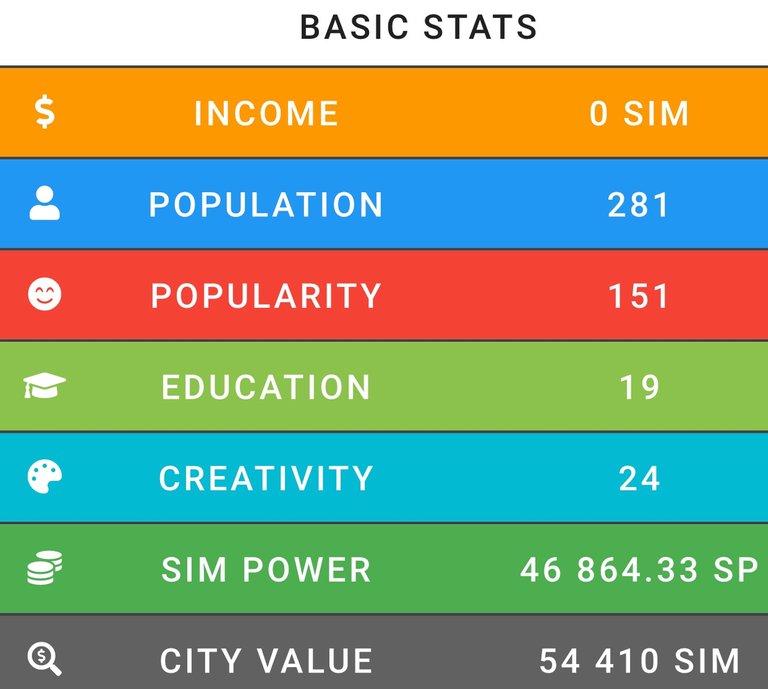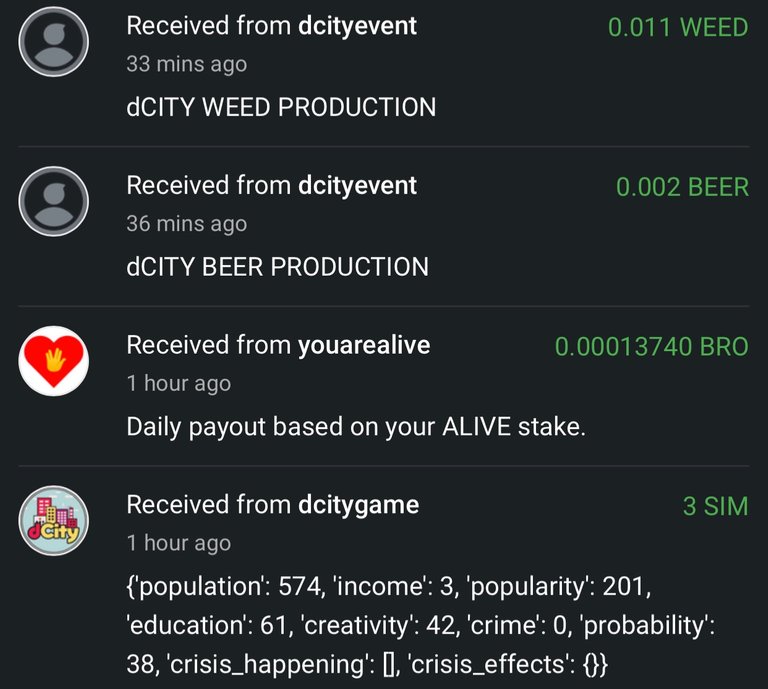 ---
I did finally get my Ego back down to zero on Rising Star and was able to switch back to missions, but after one mission, it's already started to rise again, so back to lessons it is. 😢 Been slowing my progress toward unlocking the next mission quite a bit.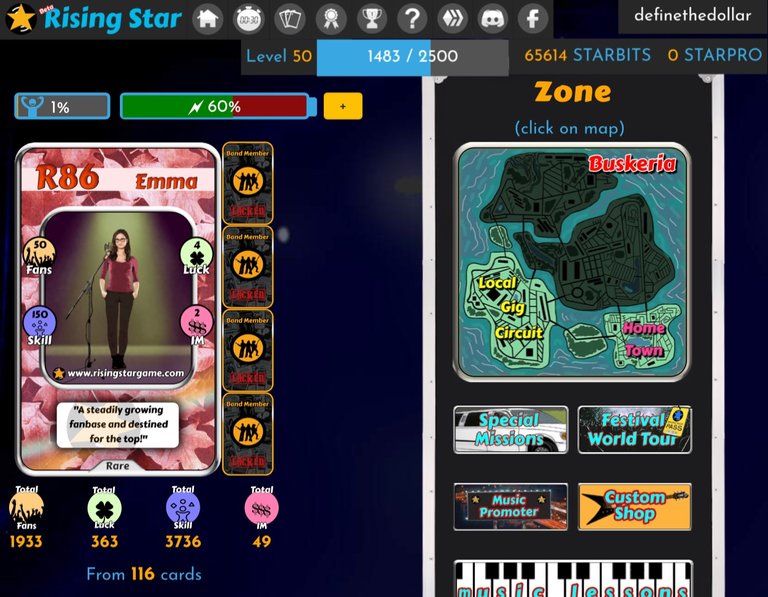 ---
Well, over the years this section has come and gone several times…for a long while there was Holybread, which was nice while it lasted…then there was CrypoFuckmaster, which was a complete rip-off and utter waste of time. Now, however, I've got another one I've gotten into, like I said before: HashKings.
One thing I have to keep reminding myself is that it's still early…some things will be janky. The mobile version, however, is an entirely different story. Crazy thing is you can't even access the regular site on a mobile, it just presents a white screen. 🤬 So I couldn't use either HiveWallet or Keychain (which is to say, I was forced to use Safari and HiveSigner).
I did finally get logged in and started poking around. Basically spent the entire afternoon, honestly. Between reading docs trying to figure out how stuff works, figuring out NFTMart, getting liquid funds to get a plot, buying a plot and seeds, getting my avatar set and all that, it was both time consuming, somewhat frustrating, and a fairly significant capital outlay.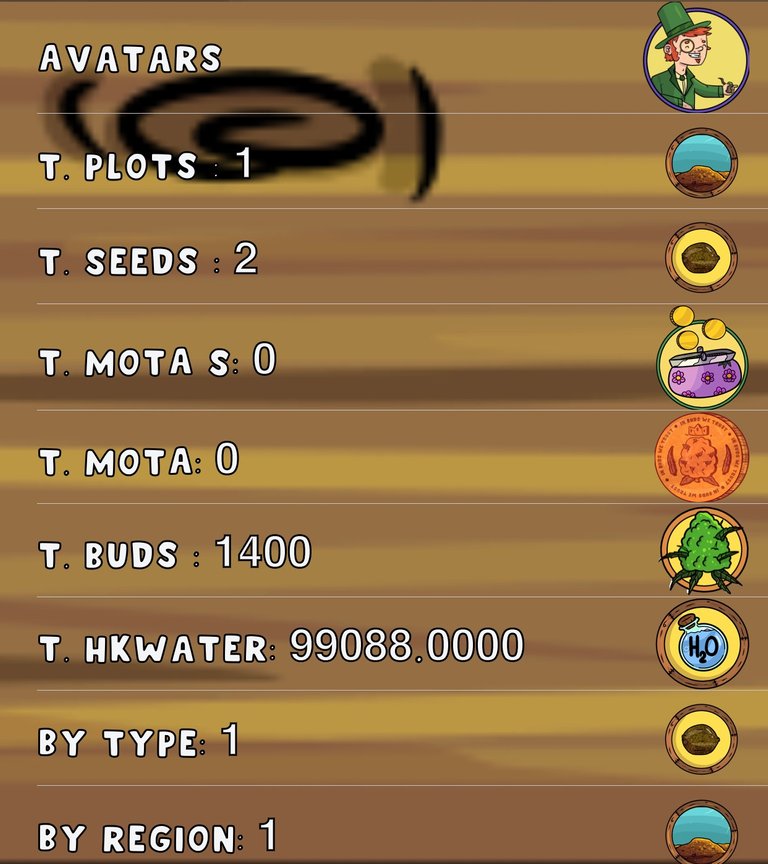 Seems like waiting six days for 447 BUDS means I will not pay back my investment for a very long time, but I'm just starting, and other people seem to find it worth playing, so I'm gonna' give it the ol' college try.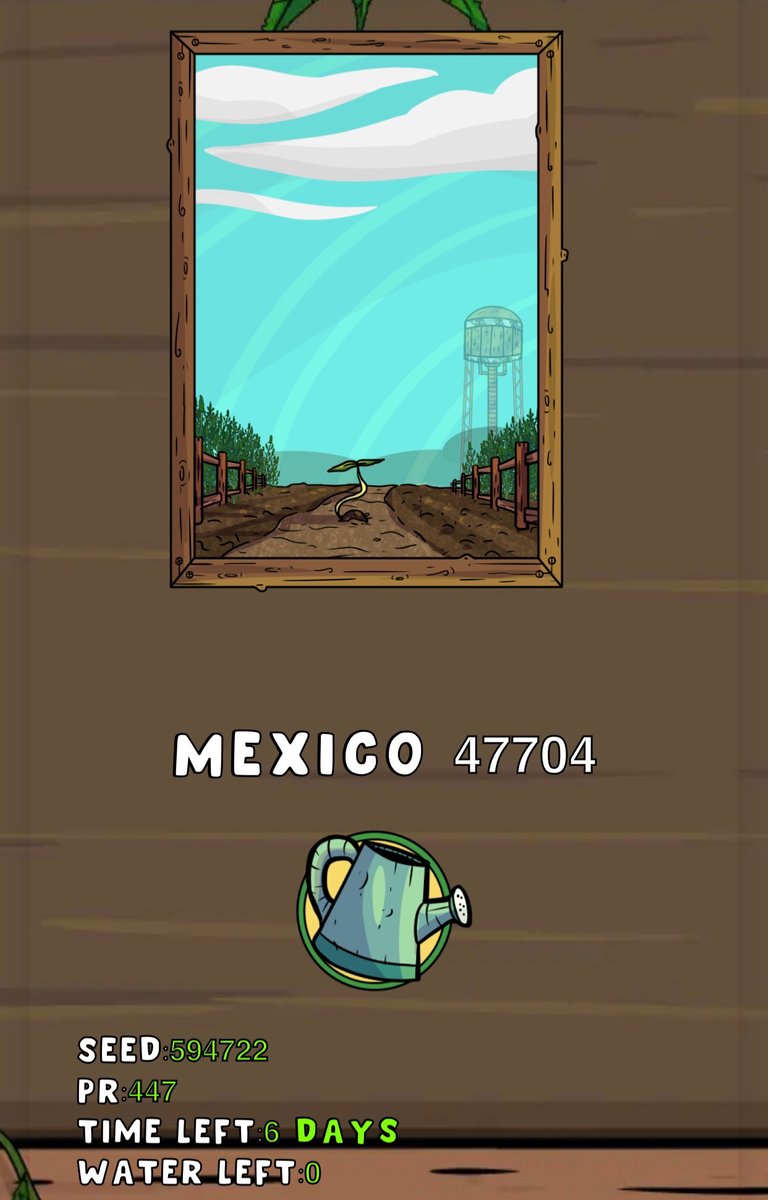 I went in and bought a couple joints as well to beef up my avatar, but I'm waiting for the prize from Pizza first (which hasn't come yet) to see if I want to use that avatar instead.
What sold me on the game (where I could start to see self-sustainability) was with the ability to stake MOTA to get more seeds. You can deposit BUDS for a share of the MOTA (like the Heist on Drug Wars), but I thought I'd best get a start already and went in to H-E and bought some.
That's where the frustration came in. You're supposed to stake the MOTA into specific regions to get those seeds. I started with a Mexico plot (cost me 11 HIVE) which is kind of a lower/middle ground and only has one seed type to worry about (got a couple seeds for about .6 HIVE or so, think - oh, and 100,000 water for another three HIVE, but that should last me for a while) and, looking at the pool stats, it looked like 22 would get me 2 seeds in the Mexico pool.
There was enough available for sale on the market, so I got the 22. However, when I went to stake them into the Mexico pool, the stake function fired just a regular H-E stake op. 🤷 I asked about it over in the HashKings channel in Pizza, but they weren't so familiar with the mobile version.
Decided to give it a try with a small amount, just two, to see if it would then give me the option to choose which pool, but it didn't. It was just a regular stake operation. 🤬 It's alright, just have to wait a week for the powerdown and have to use the desktop to do the staking. 😡
Anyway, I think this looks pretty cool so far and won't be as demanding as Splinterlands. We'll see how it goes…already tempted to try and get some more plots so that I have a harvest every day. Unfortunately, vouchers are down hard or I'd be selling them like mad.
All told, I'm at around 25 HIVE (or close enough to call it that) for my initial capital outlay. Will have to see what the time to break even will be. Even so, the HIVE I spent came from selling vouchers that I got for free, so ultimately it only costed me opportunity costs.
---
Speaking of demanding Splinterlands, I played quite a lot this evening. Was a Little frustrating, but I got caught up with my daily quests and made some progress in the rankings.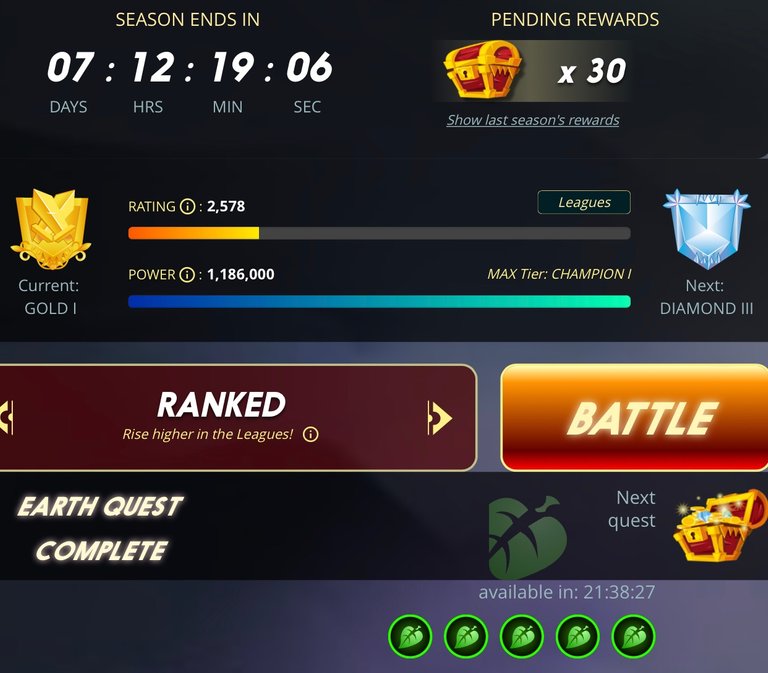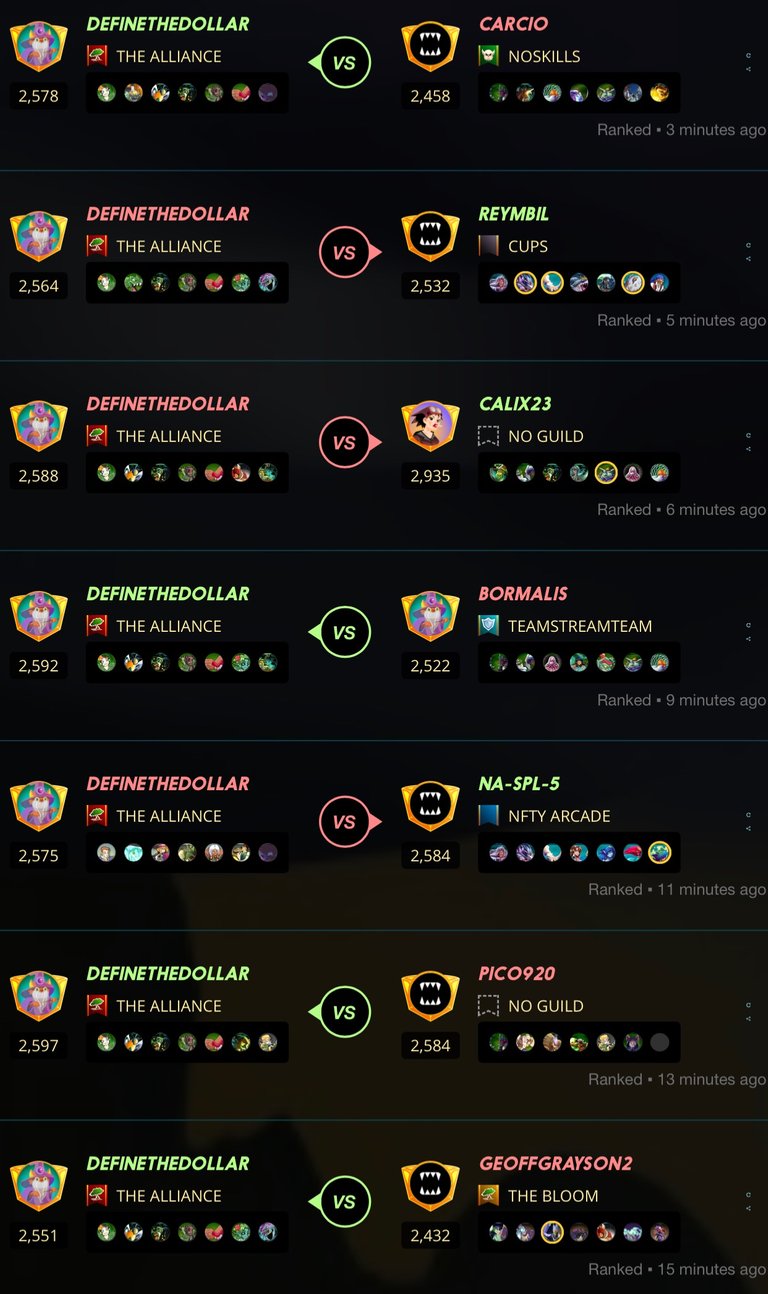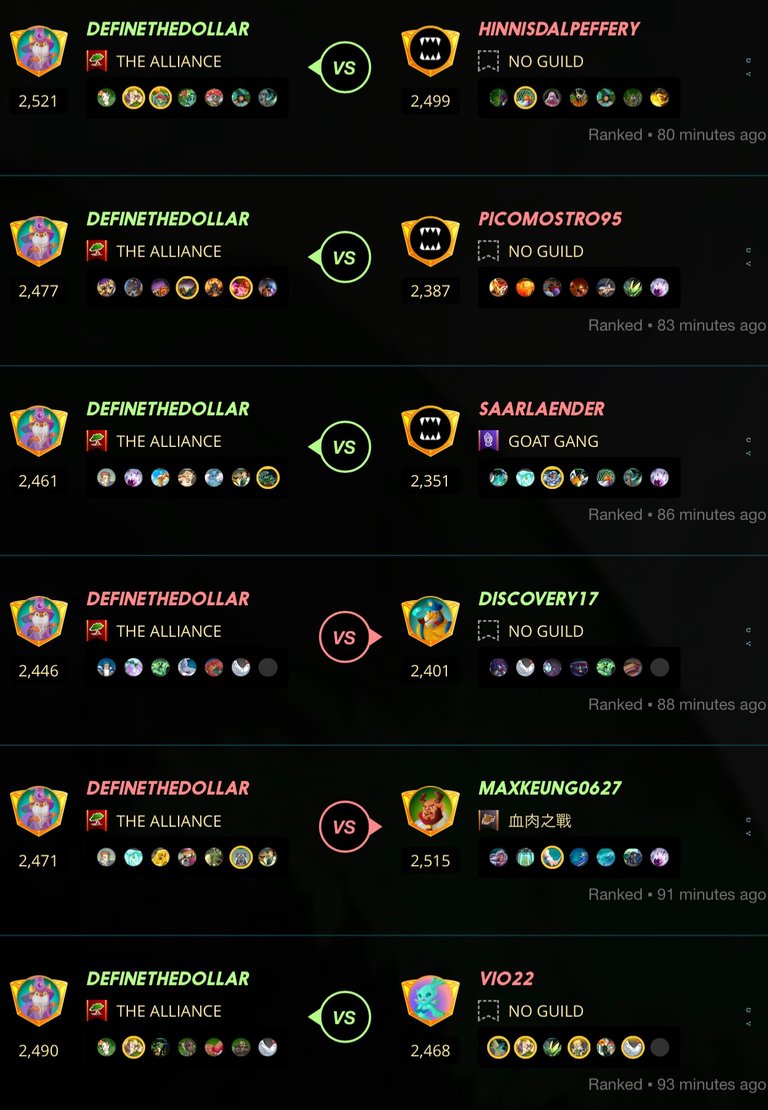 I still had one win left for my neutral quest from yesterday and I was trying to get back into Gold I before I finished it, but accidentally forget a neutral on a dragon battle that I ended up winning. Got a nice chunk of DEC, though, which I spent on some more Pelacore Mercenaries; almost got him to level eight! 💪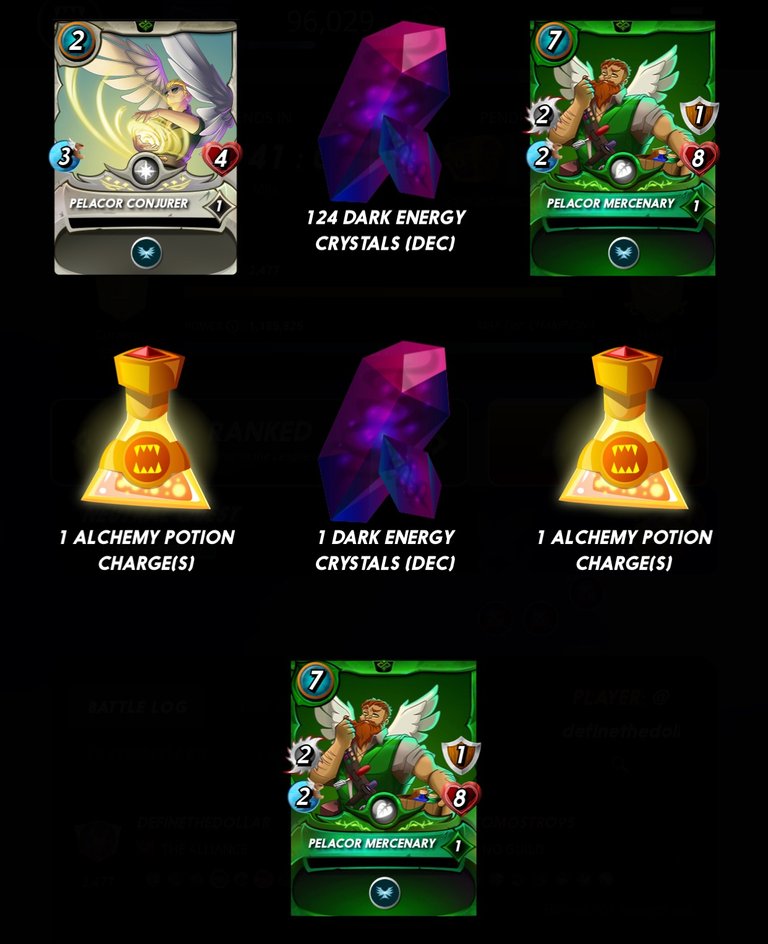 I got Earth splinter for my quest today, which wasn't too bad, and I was able to get back into Gold I before finishing: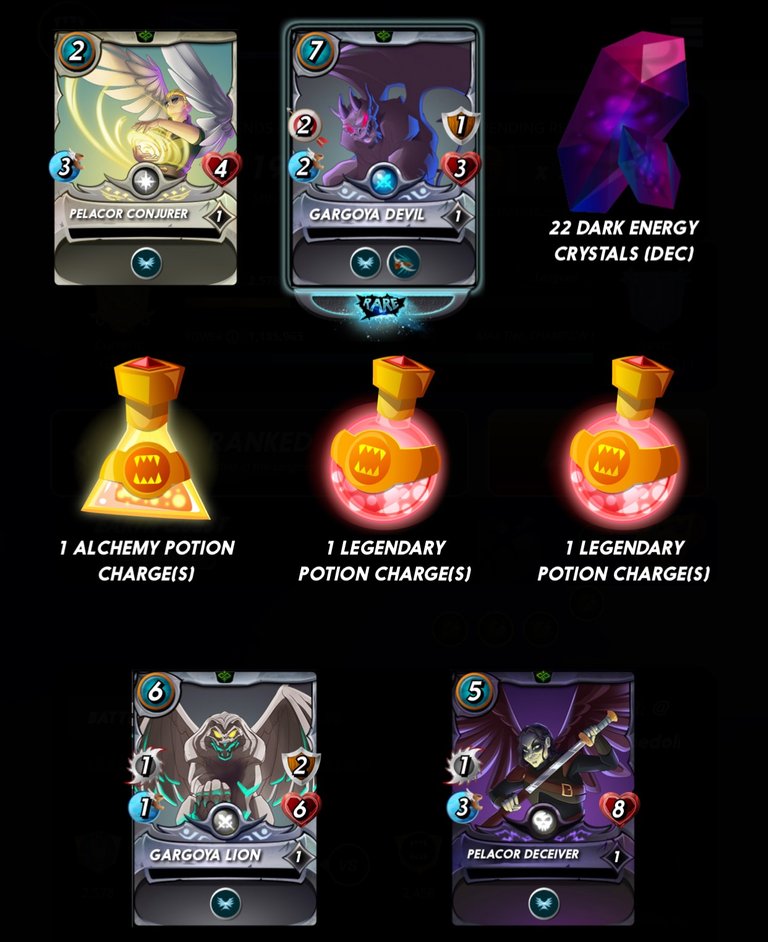 Otherwise, just staked my SPS drop, as usual, but like I said, I did sell out some vouchers even though they're down. Only sold a little under half of what I have over there, though, so still have some waiting for a price pop.
---
Got my stats again today for the last week.
I kind of thought, with an actual proper walk in there, that I would have done better than I did. Pretty much red flags everywhere…and my sleep has been wicked, averaging close to an hour and a half short every night! 😭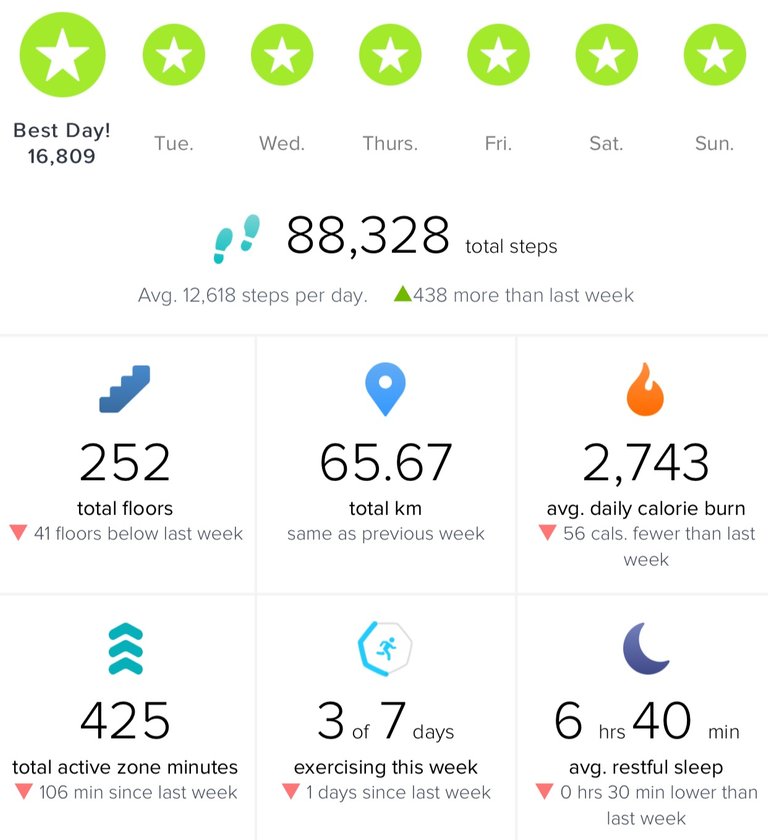 ---
Average Last 7 Days: 11,824
Lifetime Average: 15,044
10k per Day Streak: 23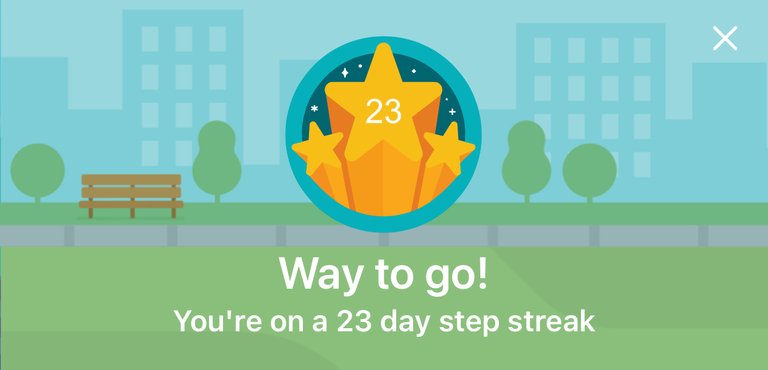 Longest Streak: 204

Distance on shoes: 728.49 km
Distance on hikers: 67.07 km
#AutomaticWin Tally: 421
#AutomaticWin Streak: 0
Longest Streak: 53
#TripleTen Tally: 118
#TripleTen Streak: 0
Longest Streak: 7
#DoubleDay Tally: 229
#DoubleDay Streak: 0
Longest Streak: 37
Highest Floors: 120
Highest Daily Steps: 41,528
Zombies evaded: 0/0
Mindfulness Diary:
Health: 74%
Satisfaction: 78%
Energy: 75%
Productivity: 50%
---
Referrals: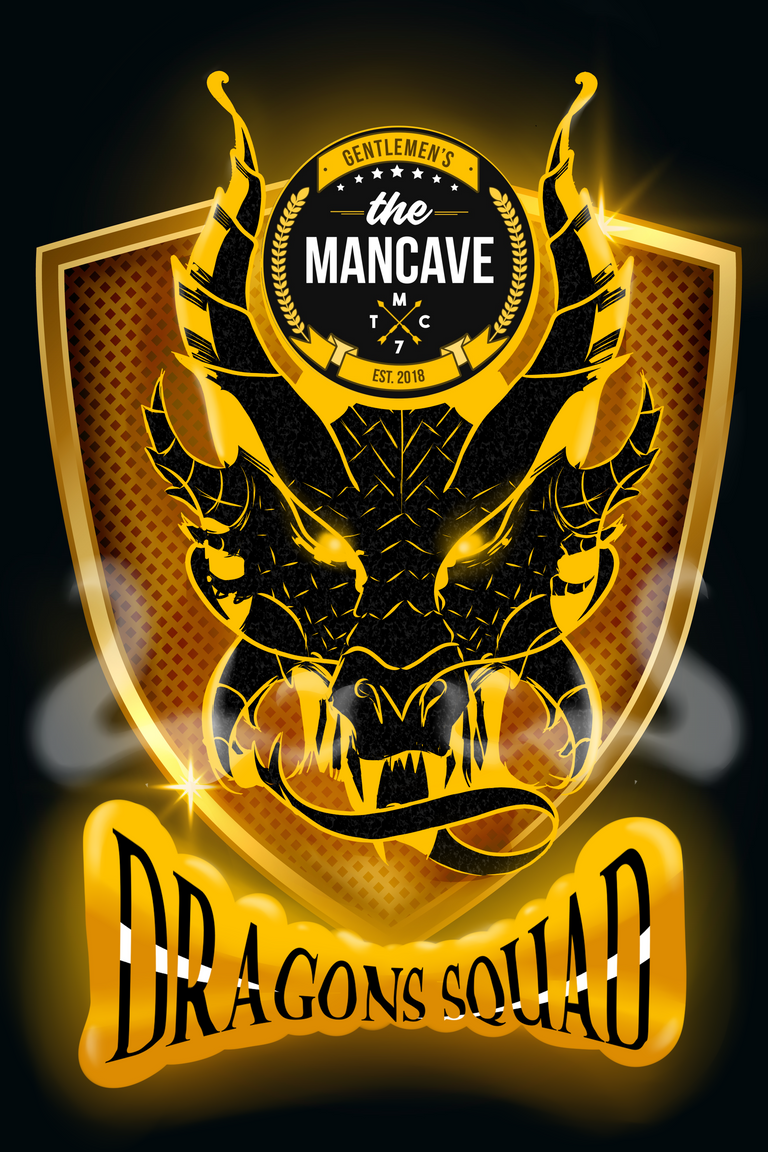 Power up and Hive on!
---
---