May 12, 22: Routine, Errands, Oculus, Chores, TV, and Games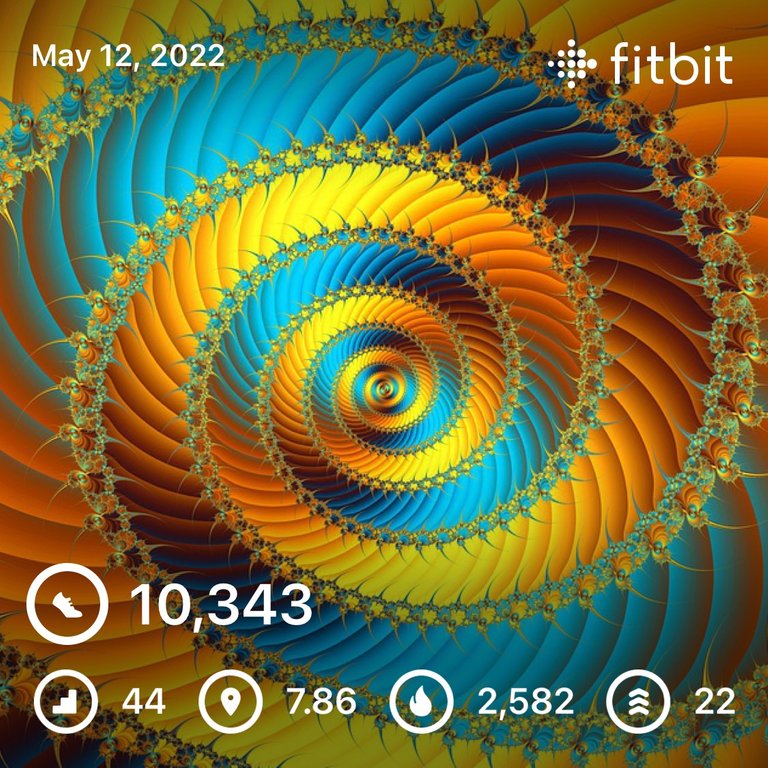 Slept ten till six today, but with waking up during the night I did end up and hour short, unfortunately breaking my streak of solid nights. I didn't drag too bad and I did accomplish a bit, but not all of what I intended (or needed) to do.
I suppose there wasn't all that much "usual" about the morning routine. Don't get me wrong, I did all the same stuff that I do every morning, but today was obviously all about the crypto markets.
This one is absolutely killing me: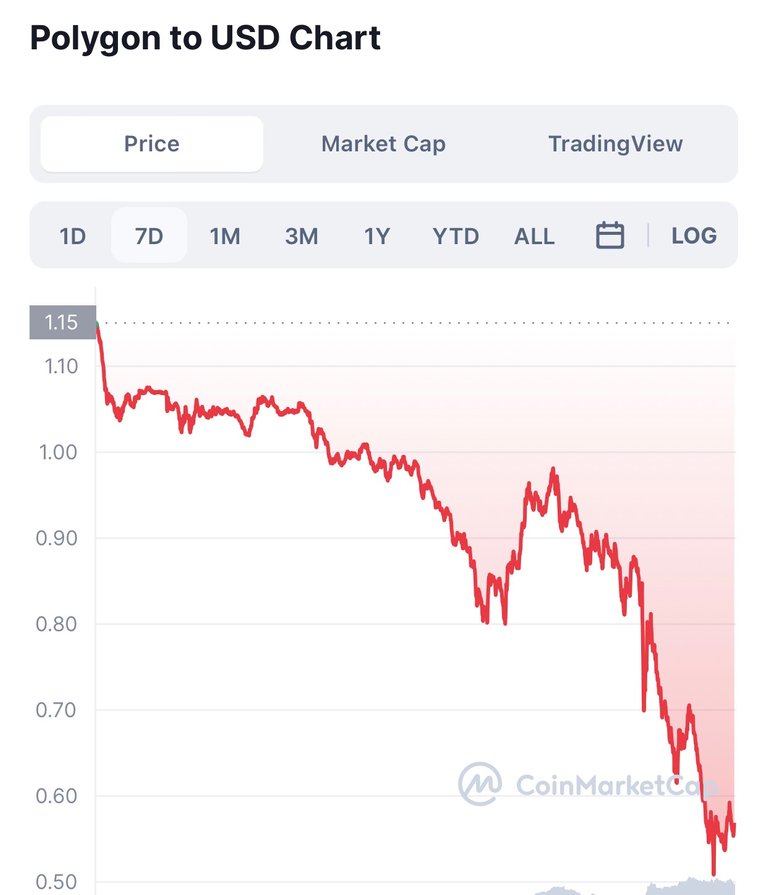 I'm happy that I didn't get involved with Terra/Luna, but that's been the big deal the last couple days. Seems like the peg is completely broken (and Luna has become dust):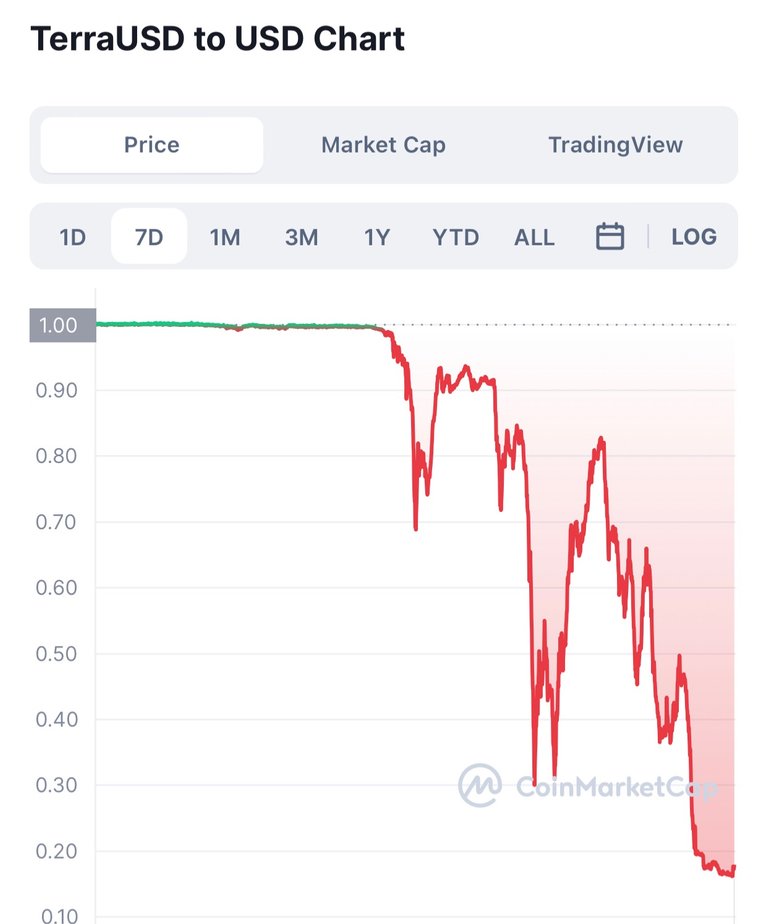 Even more scary (at $80 billion instead of $18 billion), Tether broke its peg as well!!! 😱😱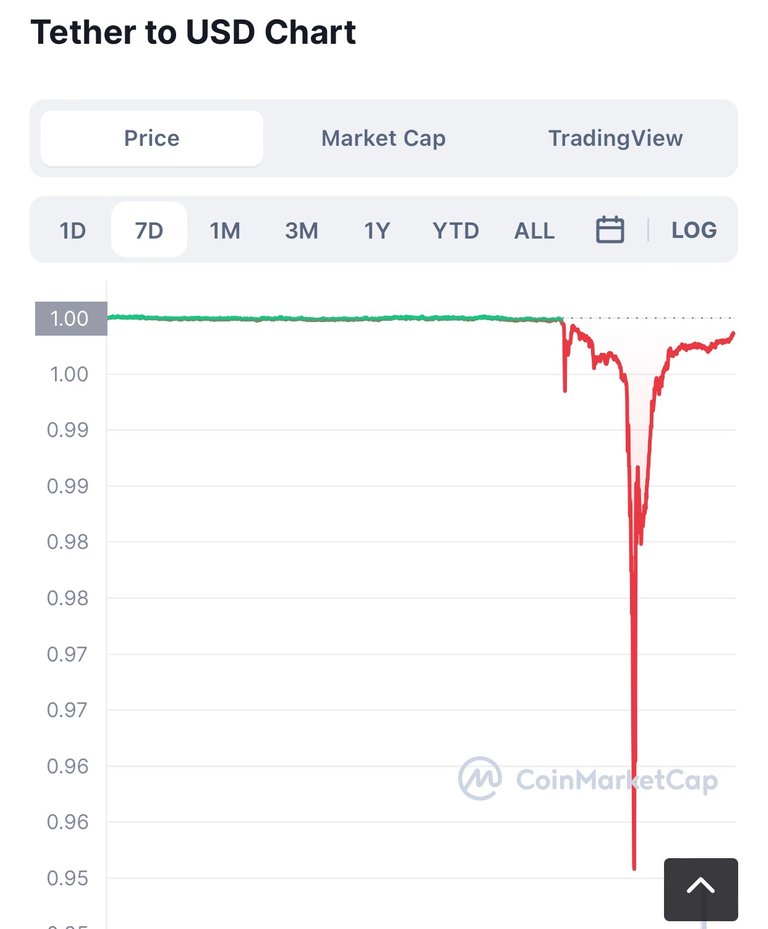 It does seem to be recovering, though. USDT is supposedly backed by USD, so it's a lot different than the algo-stables…might just be people confusing UST and USDT. Who knows?
That's not to mention the fact that in the last week or so my HIVE portfolio has lost about $30k in value. 😭🤬😭🤬 Only consolation with that drop is that my post payouts shot up (at least the estimated payout - temporarily).
Worked on my post for the day and got it published and shared (Brofund has been voting me, but on and off and not at consistent times, so I only assume someone is doing it manually? 🤷) and then headed into town to run my weekly errands to the smoke store and puffity-puff store. Nothing much remarkable happening with that otherwise, just got home and made myself a sandwich for lunch.
Luckily, I didn't really hit the wall at that point, but I did feel the irresistible temptation to plug into VR. I played an hour or so more of Pioneer: Endless Journey. It really is a fun and addicting game, but it's frustrating how quickly the difficulty ramps up at the last couple levels (like instakill two seconds after spawn 😡). I've come to the second to last level a couple of times, but not even come close to beating them, let alone the final boss! Kinda' got frustrated with it a little and remembered a game that Beardo Benjo reviewed the other day: Waltz of the Wizard, and I got it for research for my game. 😉
There are some cool ideas and the use of voice commands is something that I was considering, so it's kind of neat to be able to give it a test run a little. They're using Meta's AI to interpret and it does fairly well. I'm still in the tower escape room area and have done most (but not all) the puzzles. Going to try and figure them all out before heading out to the courtyard where the battles kick off. 😁
I basically played that, enthralled, until the headset battery 🪫 booted me out. At that stage, I had done my errands and my post, but that was really all I had accomplished, so I set out to do a little cleaning up as well. Did the dishes and cleaned the sink and ran a load of laundry.
Chatted a bit over in Discord, as is habit, and actually had some solid questions from my students working on their homework in our server! 👍🤓 Fielded their questions for a while and then tried to tackle my Splinterlands quest for the day. Jumped over to Pizza for Let's Write Together for a little while, but I'd missed most of it already. 😢
Oh, made myself some spaghetti o's and hot dogs for dinner again, quick and yummy, but the dairy in there is killing my tummy (which is why I quit eating it to begin with).
That was basically it, I suppose. Got ready for bed and watched a couple more episodes of Rick and Morty before falling asleep.
---
General Crime two days in a row? Sounds like dShitty "math" to me.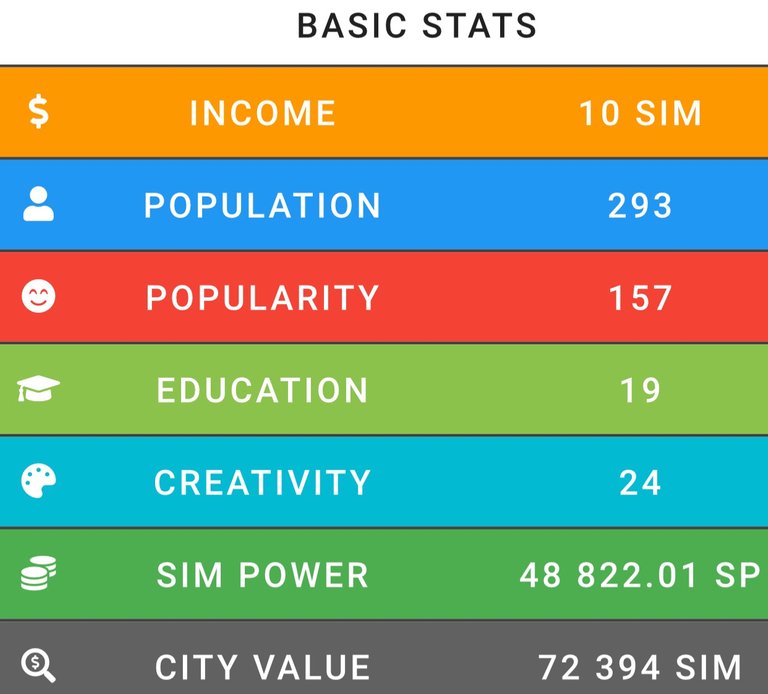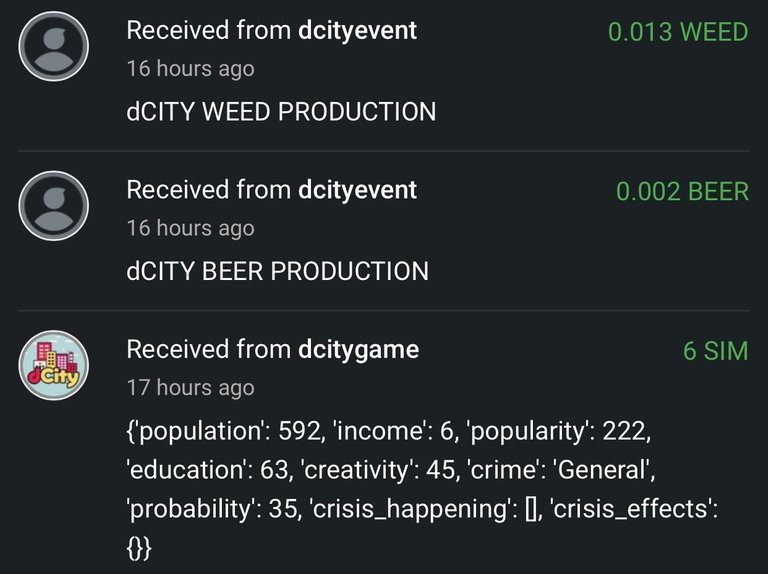 ---
I finally unlocked the next mission on Rising Star! Only took months and months. I had some drunks, and decided to do a lesson for good measure, but now onto my first try at the new (five hour long) one.
---
I do, actually, have some school work that I needed to do on the computer today and so I had planned to take care of HashKings as well, but even though I fired up the computer, I never sat down or accomplished anything. 😢 So, still in the same place and will have to deal with the aftermath sometime soon.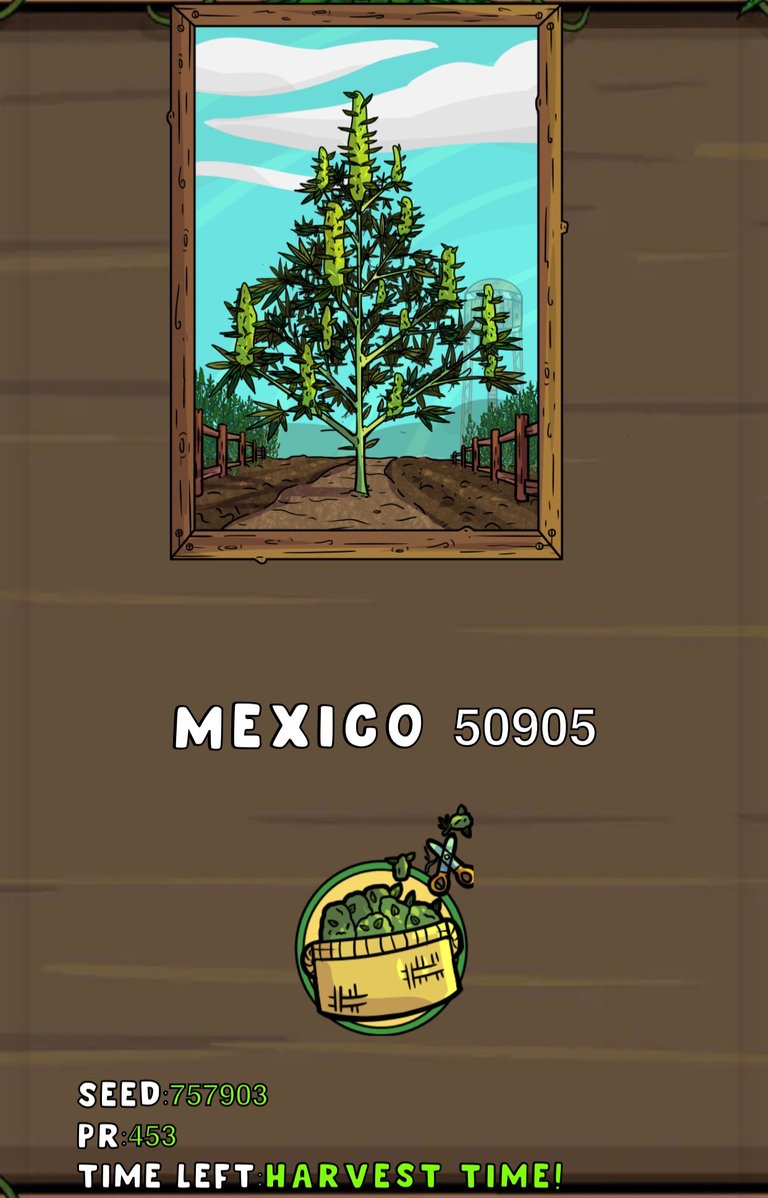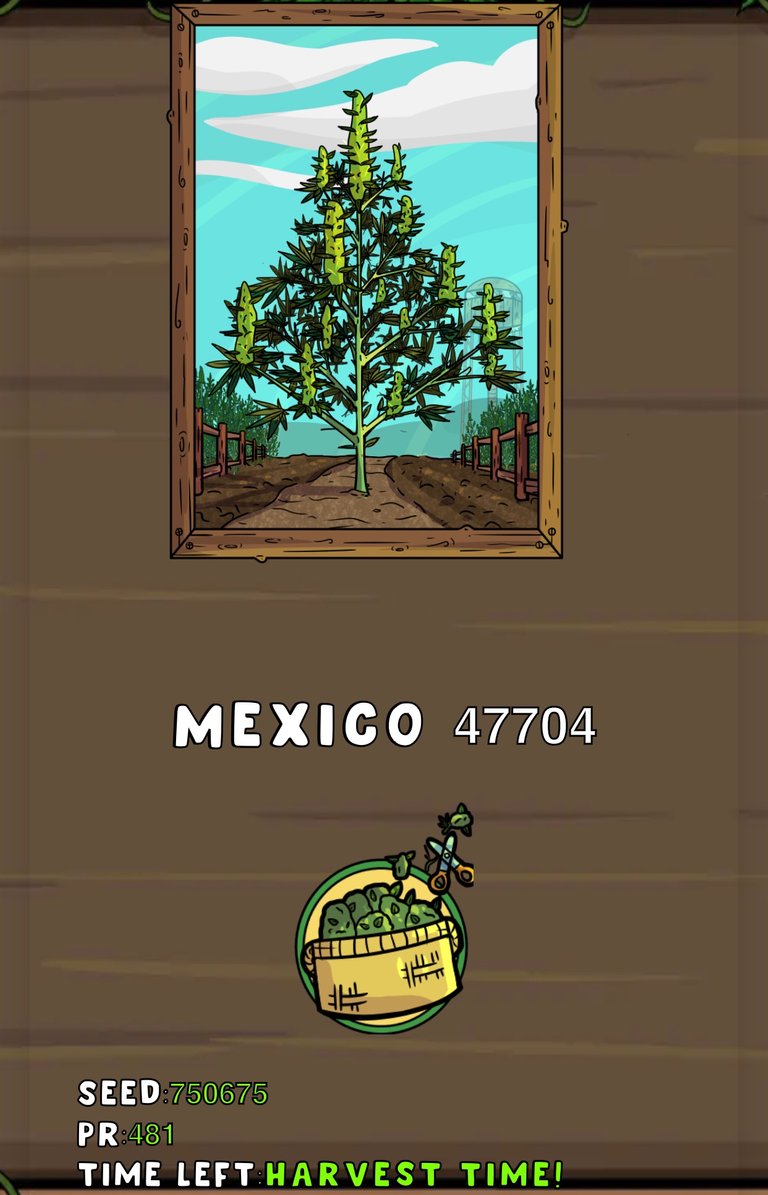 ---
Well, today Splinterlands is a tale of two rage quits. 🤬 I went in and reset my daily quest earlier, but didn't feel like playing until later. Didn't do too badly there for a while and actually broke into Diamond II!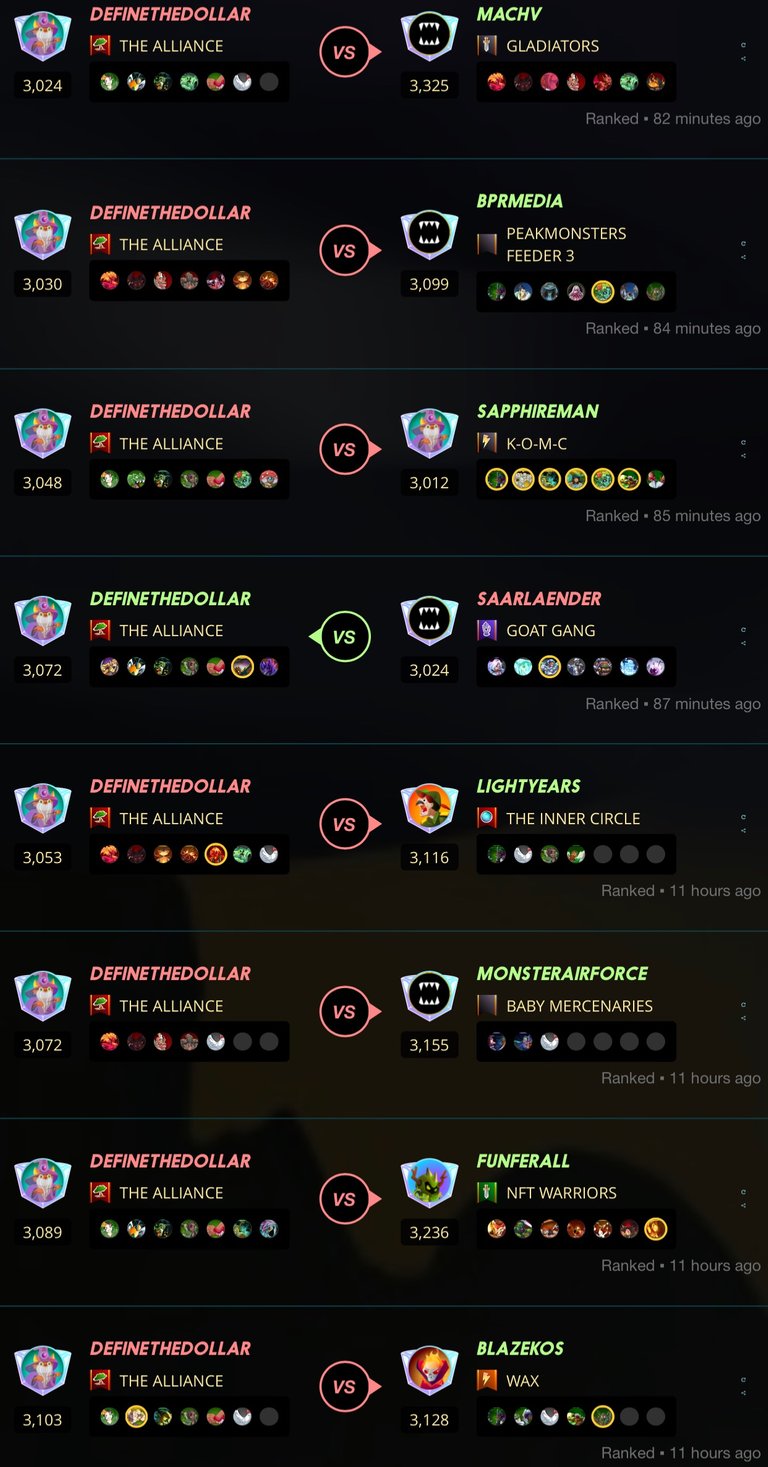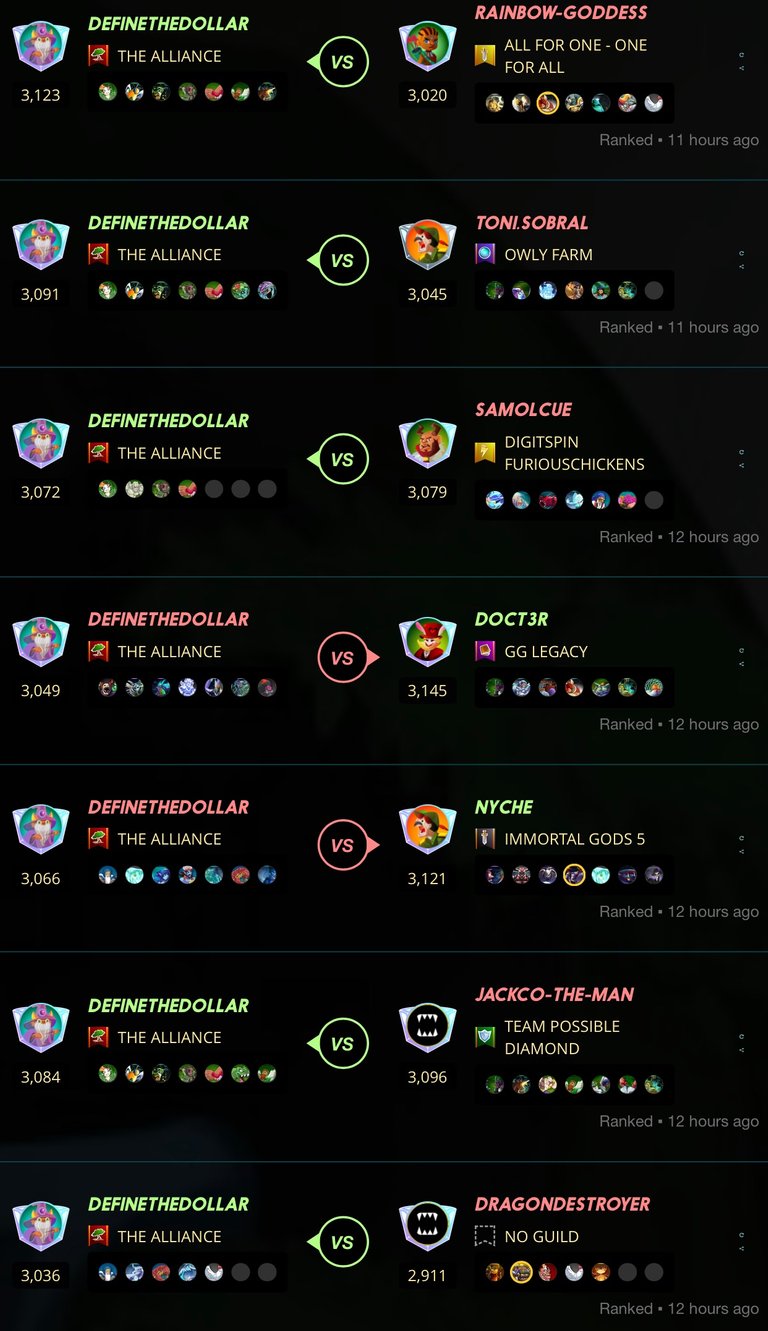 Still three more days left in the season; the question is: will I be able to hold it that long?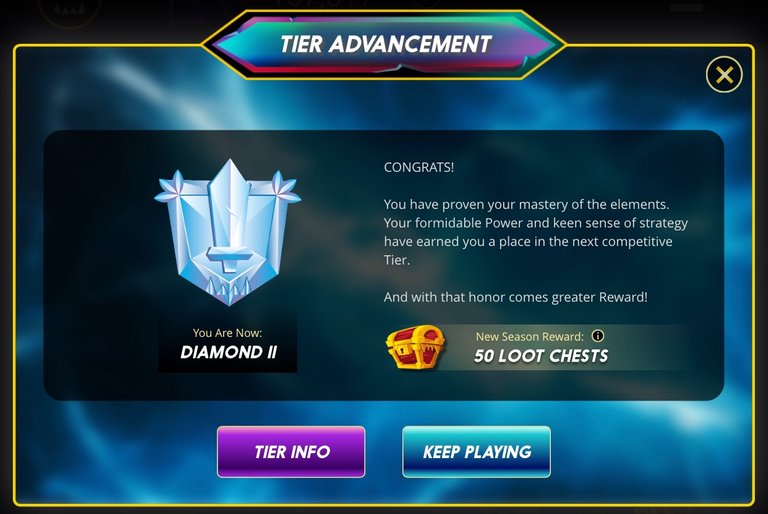 The answer is, of course, a resounding "NO!" As soon as I got into it, I immediately started losing. Even tried to just give up and complete the quest in Diamond III, but no. Said "fuck this" and rage quit for the night.
Surprisingly, I did go in and try to finish, and again it was just more losses, more waste of time, resulting in a second rage quit. 🤬🤬🤬
So, no rewards for today (not that it would likely matter all that much). Staked my SPS drop, dropping as it seems to do each day that passes. 😭 The battle DEC rewards suck so bad it's not possible to maintain level points (especially when you're losing over and over).
Otherwise, no moves with vouchers today, but thinking I'm just going to sell them for whatever and see about getting a Privex server for my website.
---

Wordle 327 3/6
🟩⬛⬛⬛⬛
⬛⬛⬛⬛⬛
🟩🟩🟩🟩🟩


Daily Quordle 108
7️⃣5️⃣
8️⃣9️⃣


Daily Octordle #108
🕛5️⃣
6️⃣9️⃣
7️⃣🔟
🕚8️⃣


Daily #88
1️⃣6️⃣⬛0️⃣5️⃣
1️⃣9️⃣⬛0️⃣4️⃣
1️⃣7️⃣⬛0️⃣2️⃣
1️⃣8️⃣⬛0️⃣6️⃣
1️⃣5️⃣⬛0️⃣7️⃣
0️⃣9️⃣⬛0️⃣8️⃣
1️⃣3️⃣⬛1️⃣0️⃣
1️⃣2️⃣⬛1️⃣4️⃣

---
Average Last 7 Days: 15,244
Lifetime Average: 14,948
10k per Day Streak: 61
Longest Streak: 204
Distance on shoes: 774.09 km
Distance on hikers: 67.07 km
#AutomaticWin Tally: 421
#AutomaticWin Streak: 0
Longest Streak: 53
#TripleTen Tally: 118
#TripleTen Streak: 0
Longest Streak: 7
#DoubleDay Tally: 229
#DoubleDay Streak: 0
Longest Streak: 37
Highest Floors: 120
Highest Daily Steps: 41,528
Zombies evaded: 0/0
Mindfulness Diary:
Health: 88%
Satisfaction: 85%
Energy: 95%
Productivity: 74%
---
Referrals: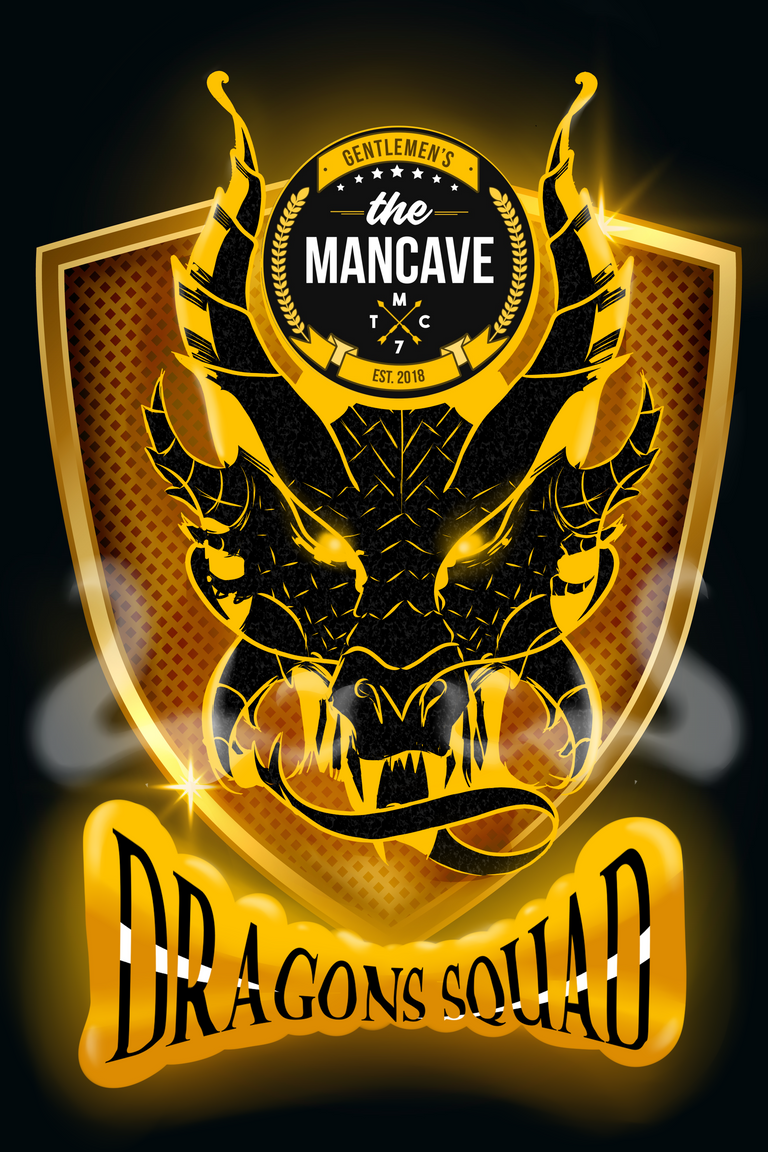 Power up and Hive on!
---
---