May 24, 22: Routine, PIMP Meeting, Oculus, Mowing, TV, and Games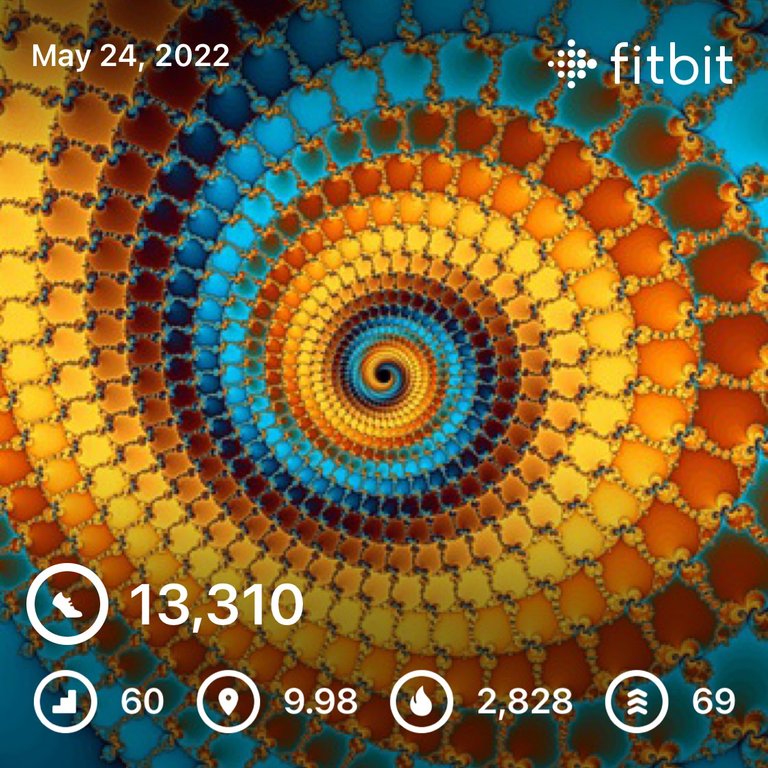 [Got teaching all day today again, so trying to do my best to get going on this post…got a pretty reasonable start, but time flies and it's running out.]
The wife was snoring bad tonight and it definitely woke me up and kept me up. 😢 Although I did sleep from nine to five, I ended with a good hour and a half short. I definitely hit the wall in the afternoon, but downed a Red Bull and got to work instead of giving in to it. 💪👍
Not a lot to note regarding the morning routine. We did see a bit of green in the crypto markets, but nothing goes straight up or straight down, so I'm not expecting it to be much other than a short respite from the bearishness. I haven't even bothered to try getting that pHBD out of Polygon; should probably try again, but only a fool expects different results from trying the same thing twice.
Otherwise, all the usual morning stuff. I won a couple giveaways over in Pizza server 🤑🤑 and did some chatting over there, hit the faucets, did curation, shifted H-E tokens, and worked on my post. Got it done and shared around nine so that I could head over for the weekly PIMP meeting.
Was nice to be able to participate (even on voice) since I wasn't at or driving to work. 😁 We'd discussed creating a pool before, but for several reasons we voted it down. This time, however, there was much less negative sentiment towards it and it is even already a thing!!! @enginewitty works fast! 🤑😮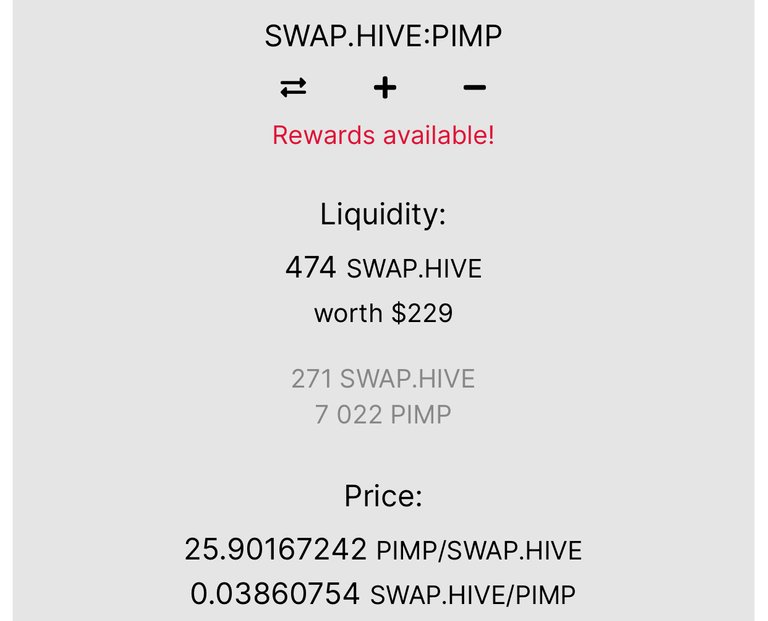 It's only just started on a short period trial run, but assuming it goes well, I believe the rewards will be set for a year…only just started and 200% is super juicy!
https://beeswap.dcity.io/swap?add_liquidity&pool=SWAP.HIVE:PIMP
After the meeting, I went into VR for a while and played Mercenaries on Resi 4…have to admit the replay value of that game went through the roof with this new update!!! Just grinding those challenges trying to get the five star scores and I was able to complete a couple more today and unlocked the next unlockable at 75 stars…nearly to 80 out of the 100. 👍😁
Quit out, got some lunch, and then really hit the wall. I was seriously just getting ready to lay down, watch tv, and likely crash, but I went out to get the mail and it was quite nice and sunny (if not all that warm) and the lawn was starting to look a little raggedy, so I cracked open a Red Bull and got 'er done.
[Crap! It's 7:30 and I haven't made my lunch or anything…got to cut short and start getting ready for work.]
---
DShitty is still, somehow, surprisingly shitty. My income was positive and I did actually get double digit SIM for the day, but I can't forget the fact that I should be getting nearly four hundred a day (two hundred even with all the bullshit). 🤬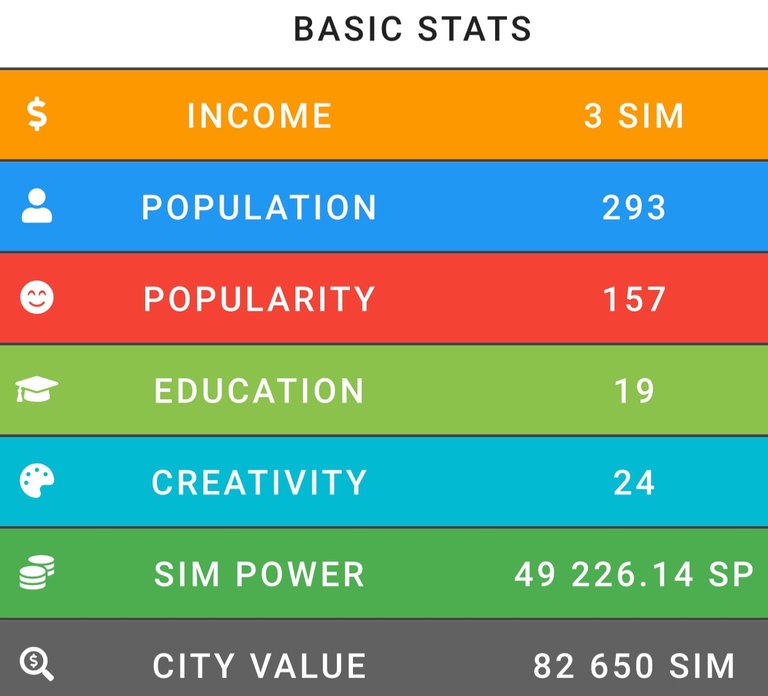 ---
My Ego started rising again on Rising Star, so I had to switch over to lessons to get it back to zero, but back grinding missions again now. Still only twenty levels to go to unlock the next mission. 😡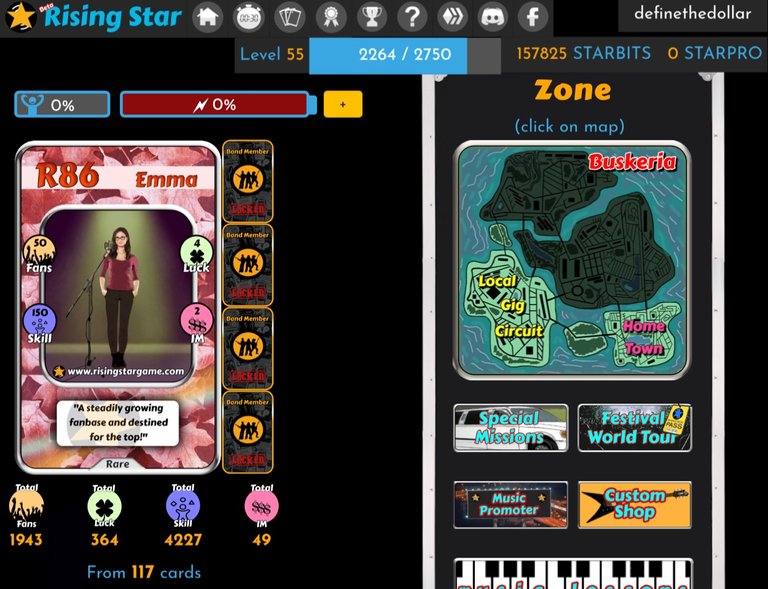 ---
I still haven't been bothered to fire up the computer, so HashKings still sits in the same spot as it has for like a week.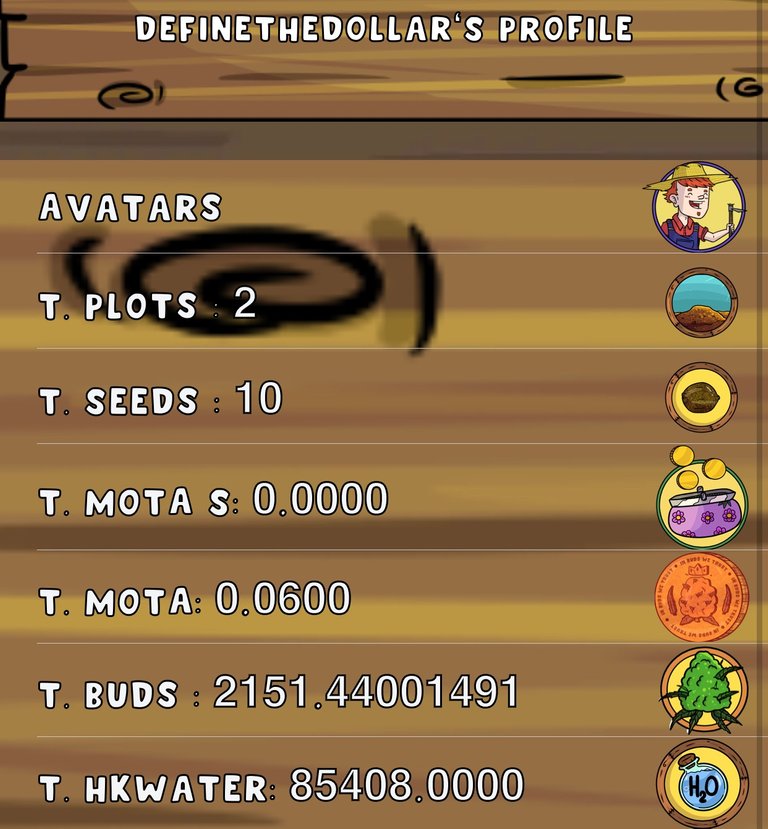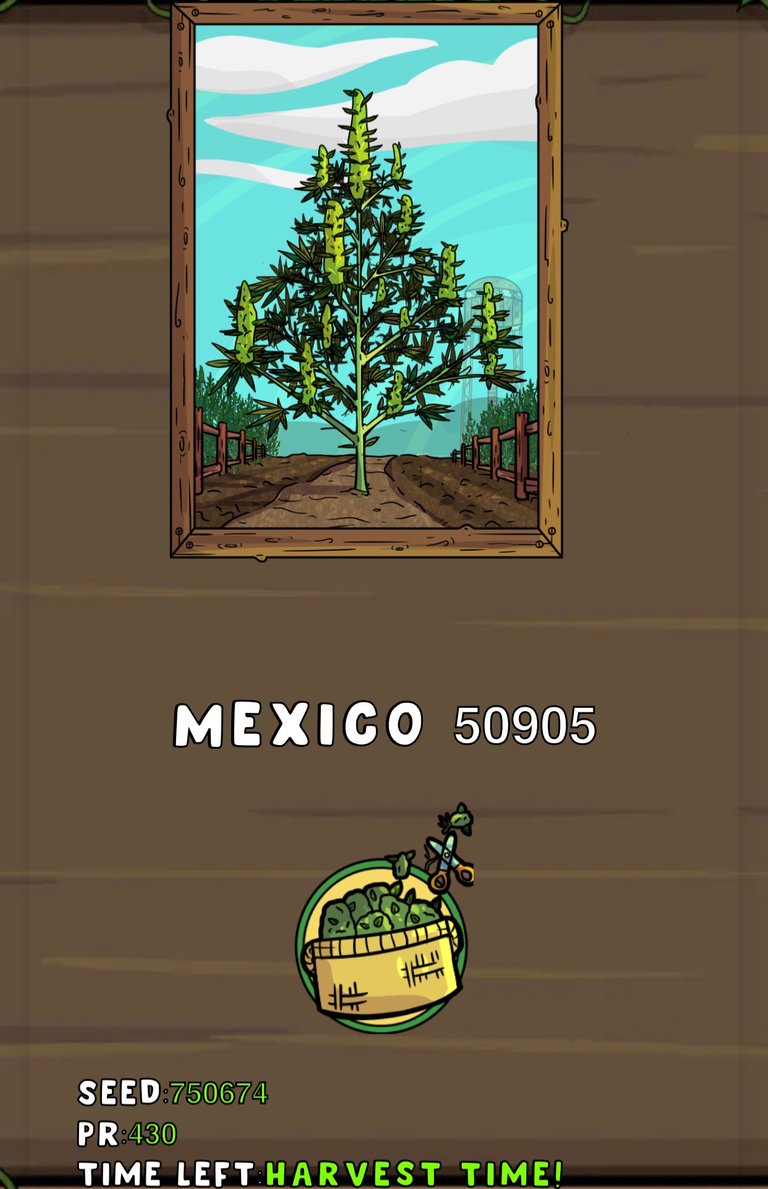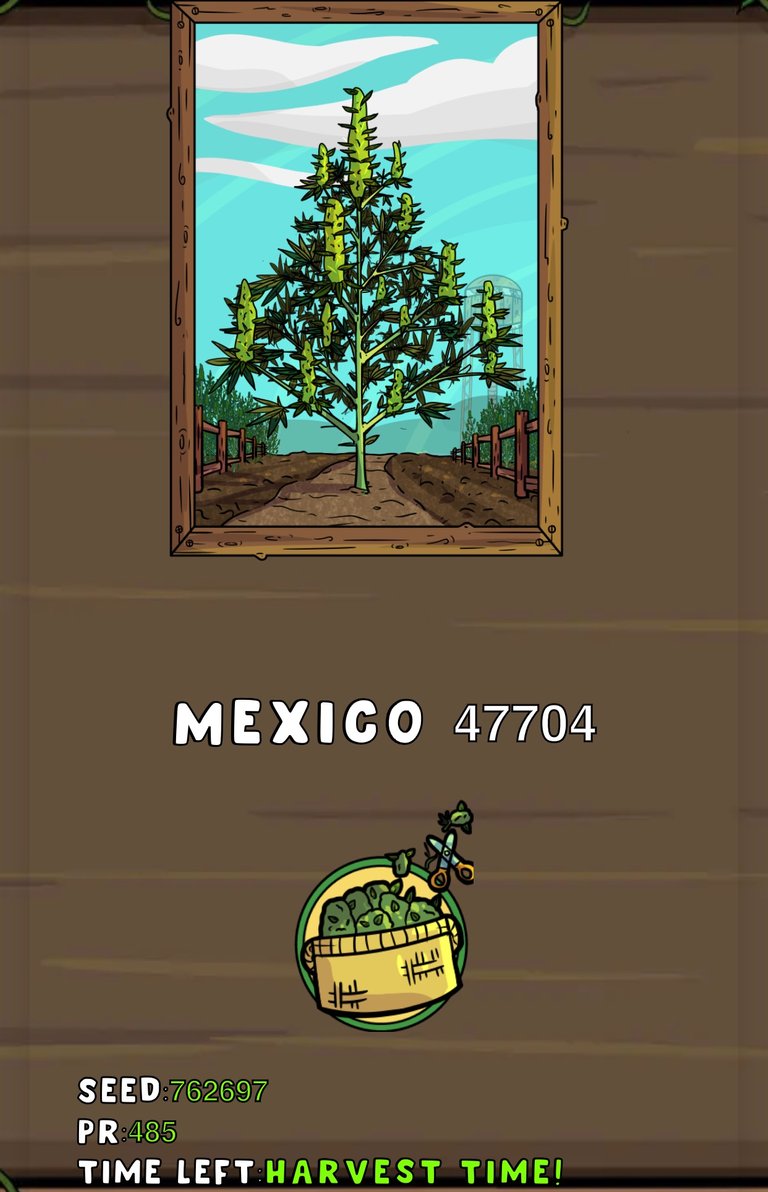 ---
I had the intention of getting caught up with my Splinterlands quests today, but by the time I finished the one outstanding and started into today's I kinda' petered out.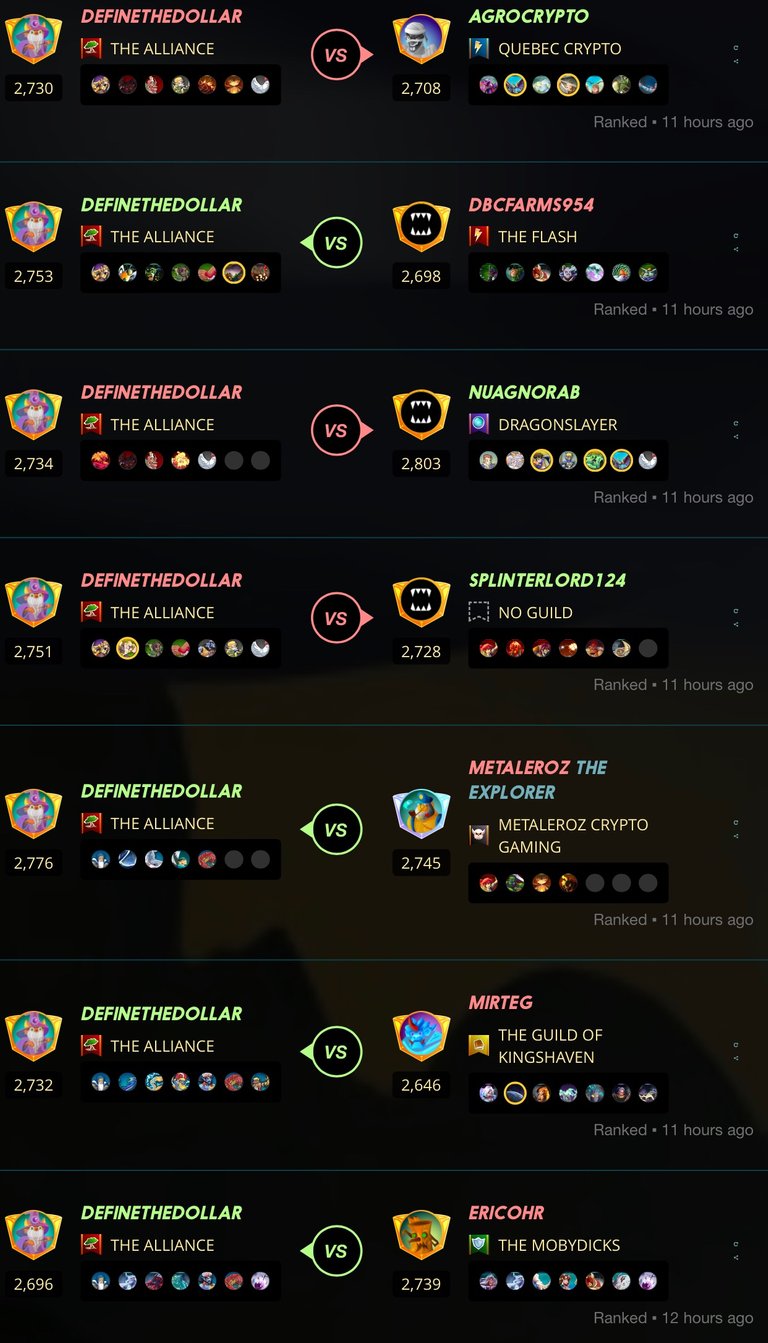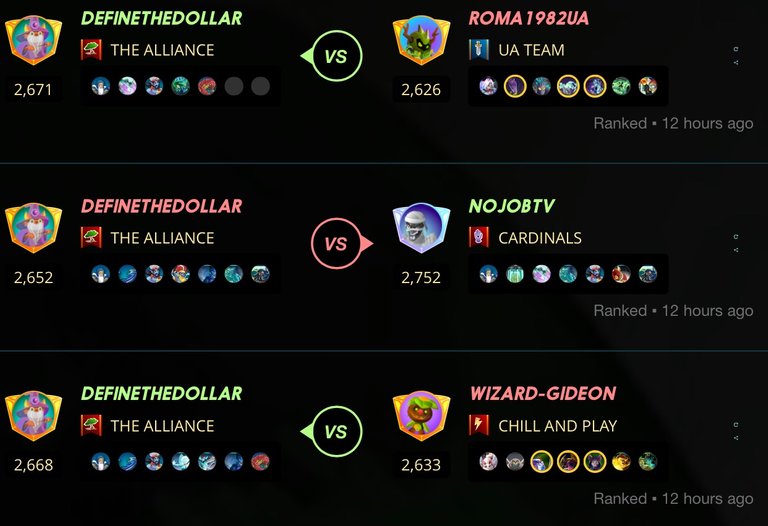 Seriously, utterly, extremely crap rewards today. Tiny DEC, a stupid common, and all the rest potions 🤬🤬: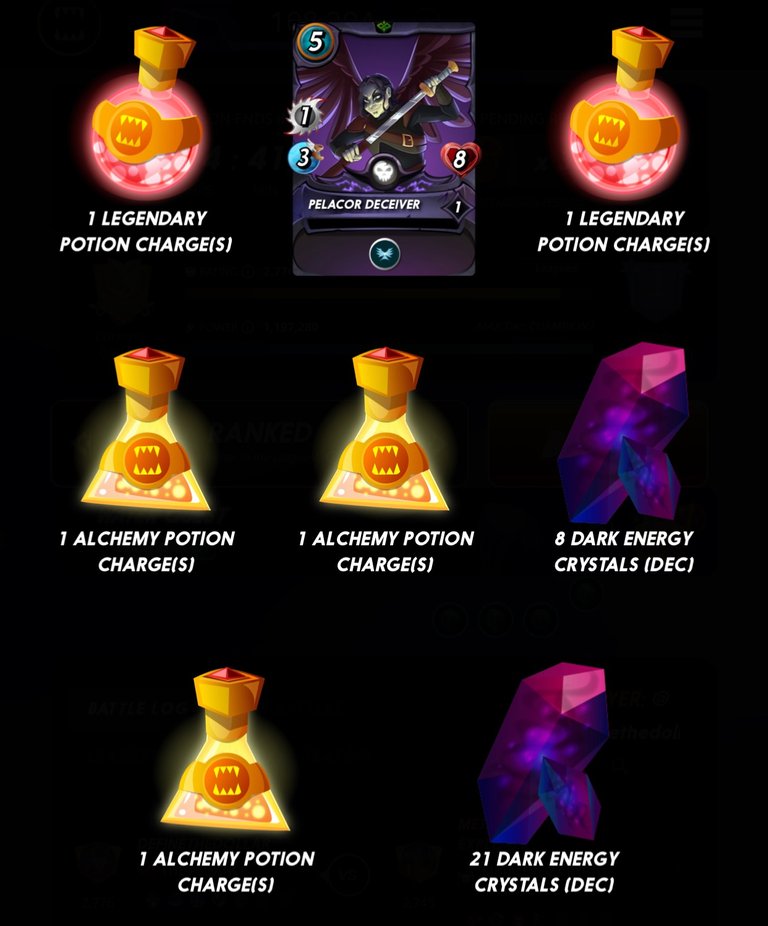 Nothing interesting going on with SPS or vouchers today. Just staked the SPS drop, down yet again, and I sold out all the vouchers I had the other day. Strictly speaking, I do have more than two hundred that I could sell off, but I'm still hanging onto those two hundred just in case. Although I would be happy to reinvest all that liquid, I have the feeling something might come up that would cause me to regret selling them all.
---
Got my stats from last week: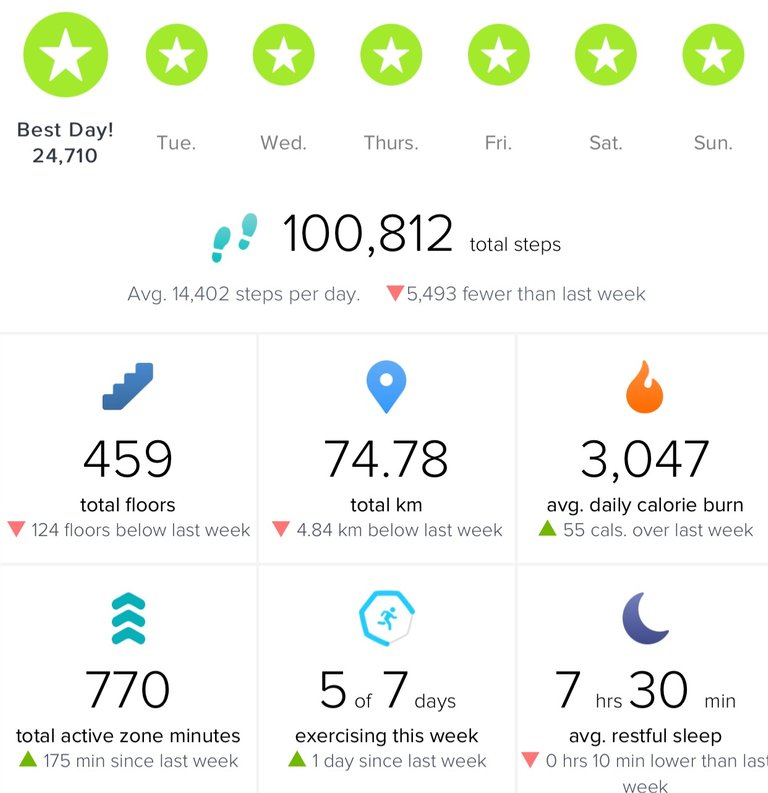 ---

I kinda' keep forgetting to do my Wordles.
---
Average Last 7 Days: 12,689
Lifetime Average: 14,944
10k per Day Streak: 73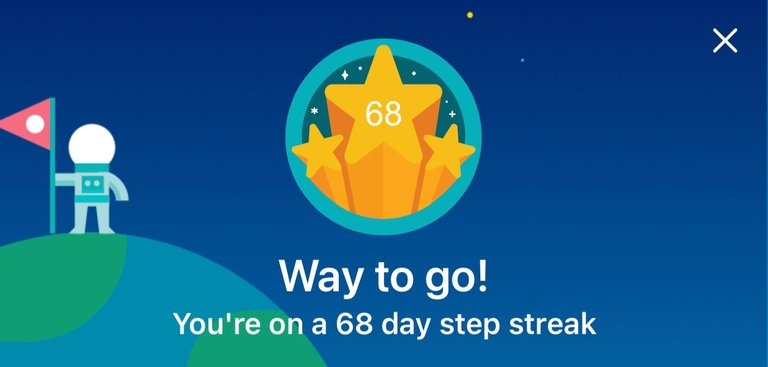 Longest Streak: 204

Distance on shoes: 781.62 km
Distance on hikers: 67.07 km
#AutomaticWin Tally: 421
#AutomaticWin Streak: 0
Longest Streak: 53
#TripleTen Tally: 118
#TripleTen Streak: 0
Longest Streak: 7
#DoubleDay Tally: 229
#DoubleDay Streak: 0
Longest Streak: 37
Highest Floors: 120
Highest Daily Steps: 41,528
Zombies evaded: 0/0
Mindfulness Diary:
Health: 89%
Satisfaction: 88%
Energy: 87%
Productivity: 85%
---
Referrals: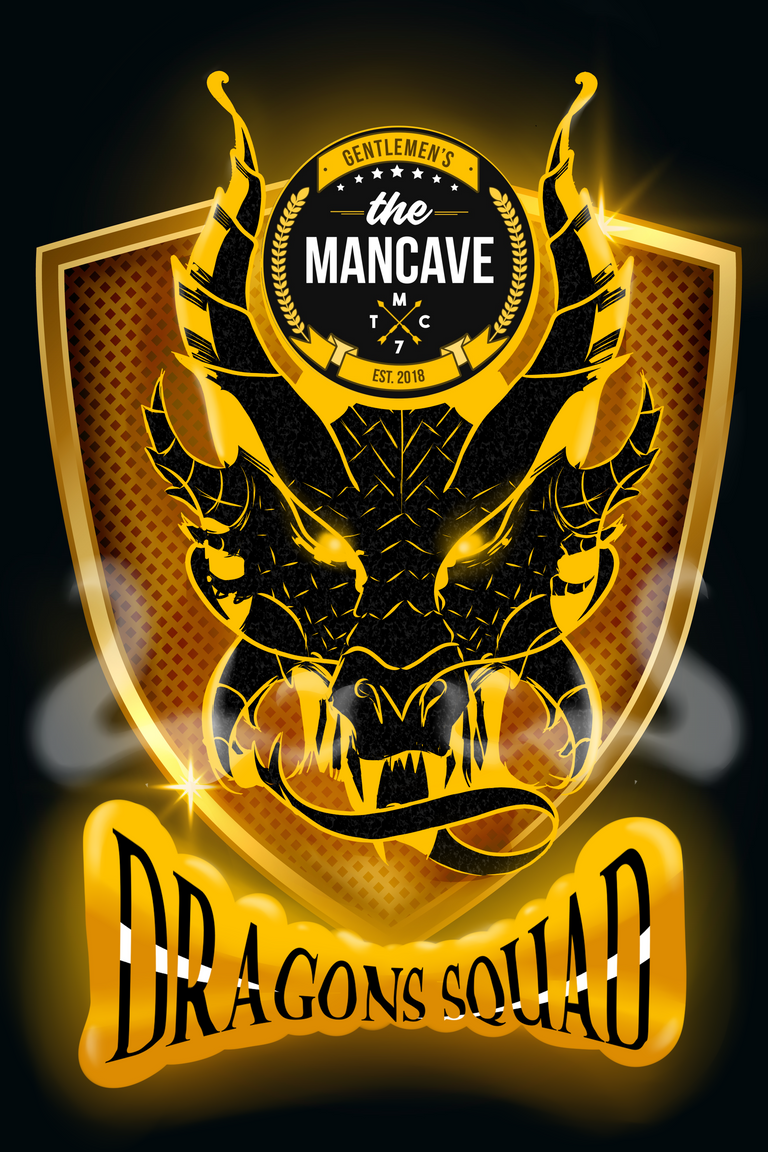 Power up and Hive on!
---
---