Nov. 13, 21: Routine, Model A Seminar, Impromptu Errands, HiveFest Day 2, TV, and Games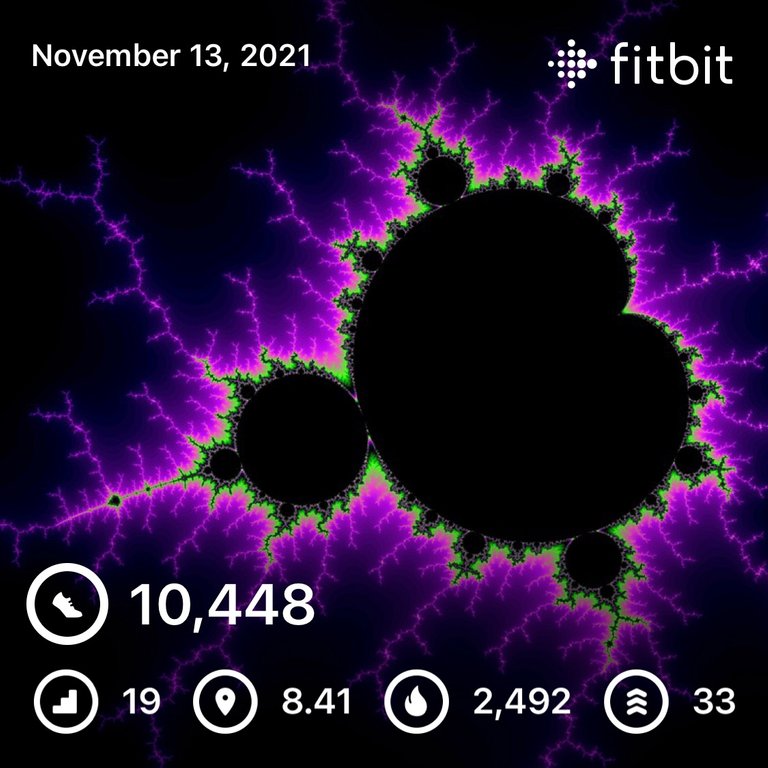 Slept until five thirty this morning but even with a bit of interruption I got to bed early enough to clear eight hours with an extra half hour to boot! 🥳 Definitely catching up a little and it helps to have the energy through the day. 😁
Did the usual morning routine and cleaned up some of the dishes, but otherwise not much going on. Cryptos still trading sideways more or less, but do have to be glad that Bitcoin is holding the mid sixty thousands. 💪
The major plan for today was the Model A seminar, so I got my post done early and scheduled it, so I could head in early. Pretty nice workspace he has out there and there's a badass hotrodded A out there. 😲
We got to see the transmission completely disassembled and then put back together and there was a nifty cutaway transmission that we could play with to see how everything works inside. I asked a boatload of questions and learned a whole heckuvalot!
Talking with the guys, it sounds like the easiest way to get at the clutch (and the transmission since they're bolted together on the inside) is to drop the back end out. Getting it back in place may not be the most fun, and it's a lot of work that may or may not be necessary, but I'd really rather clean it up and make sure it's ok now while it's already all torn apart; not going to be any easier if something goes wrong with it once it's all put back together. Regardless, I have a clear vision of what to do and how to do it…now it's just committing (also hard since there's so much else to do as well - need to start looking at the brakes and tearing out the hydraulics…), but I didn't have all the tools I need since Menard's didn't have them when I went looking.
I was heading past town on the way back from the seminar and figured I was right there anyway, so stopped into Home Depot to see if they had what I was looking for. They didn't have welder's sleeves, but they did have gloves with arm extensions, so I got a pair, some PB Blaster that I've been hearing about all over (it's brake cleaner, but supposed to be good at popping stuck bolts), and a set of jack stands. I only needed two ton jacks, I think, but there was a pair of three ton for like forty bucks, so a bit of overkill is fine. With the jacks, I can now start properly working on the brakes and can hopefully drop the rear end out to work on the clutch. 🤞
I still have some decisions to make about which to do first, where best to jack it, whether the jacks will be tall enough or not and how to fix it safely if they aren't, as well as how to prevent any rolling front to back. Thinking some choks will be easy enough to make out of a bit of wood, but the tires are flat and need to get them in shape for support…needless to say, despite having what I need, I didn't start into anything yet.
There was still an hour or so left of HiveFest after I got back, so I jumped in for a while and chatted with some folks. 👍 Wenche made us some steaks and potatoes and veggies for dinner and we watched a pretty funny British show Friday Night Dinners.
I had a ton of steps left for the day, so I spent quite a while marching in place to get them done and then, as I started to get ready for bed, I knocked over the TV and completely borked the screen. 😢 It was kind of a pain in the ass anyway since the remotes interfered and we always had to unplug it to reset, but it was more or less functional. 😡 Oh, well, not too expensive to replace, I suppose.
All in all a pretty good day! Learned a lot about my car and have a better plan tha before. 👍
---
While I don't think I'll ever have any understanding of how dShitty works (or, rather, doesn't really 😛), I am still placated by the fact that Solairitas gets a daily HIVE income (however small) as a result of being involved.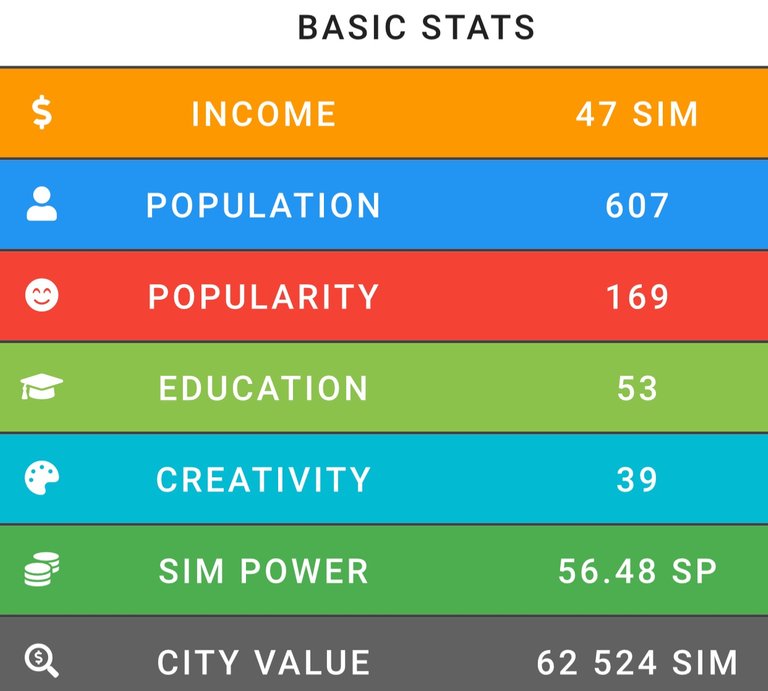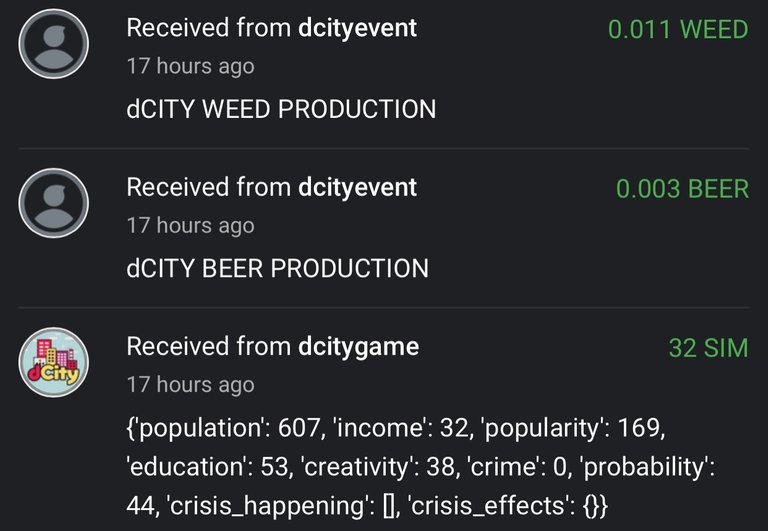 ---
Starting to get to a point where repeatedly shouting into the wind how much CryptoBrewmaster sucks for putting up paywalls at every turn is getting to be nearly as boring as the game was. Still, obviously not ready to let it go yet. 😡
---
I needed another one hundred fans or so to unlock the next mission now that my level is high enough, so I went in to the market today and bought a couple more person cards. Now I just need to complete eight of the missions before it and I should be able to make a bit of progress on Rising Star.
---
Although there was a moment of debate with myself, it was short lived. We're right up against the end of the Splinterlands season and I didn't really want to risk losing out of Diamond, but it was just too much time left and too tempting, and I played anyway.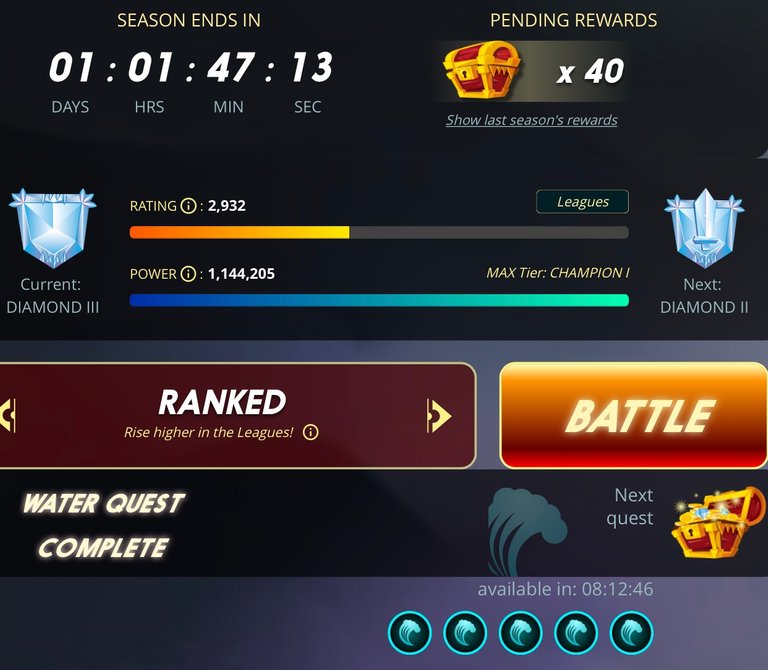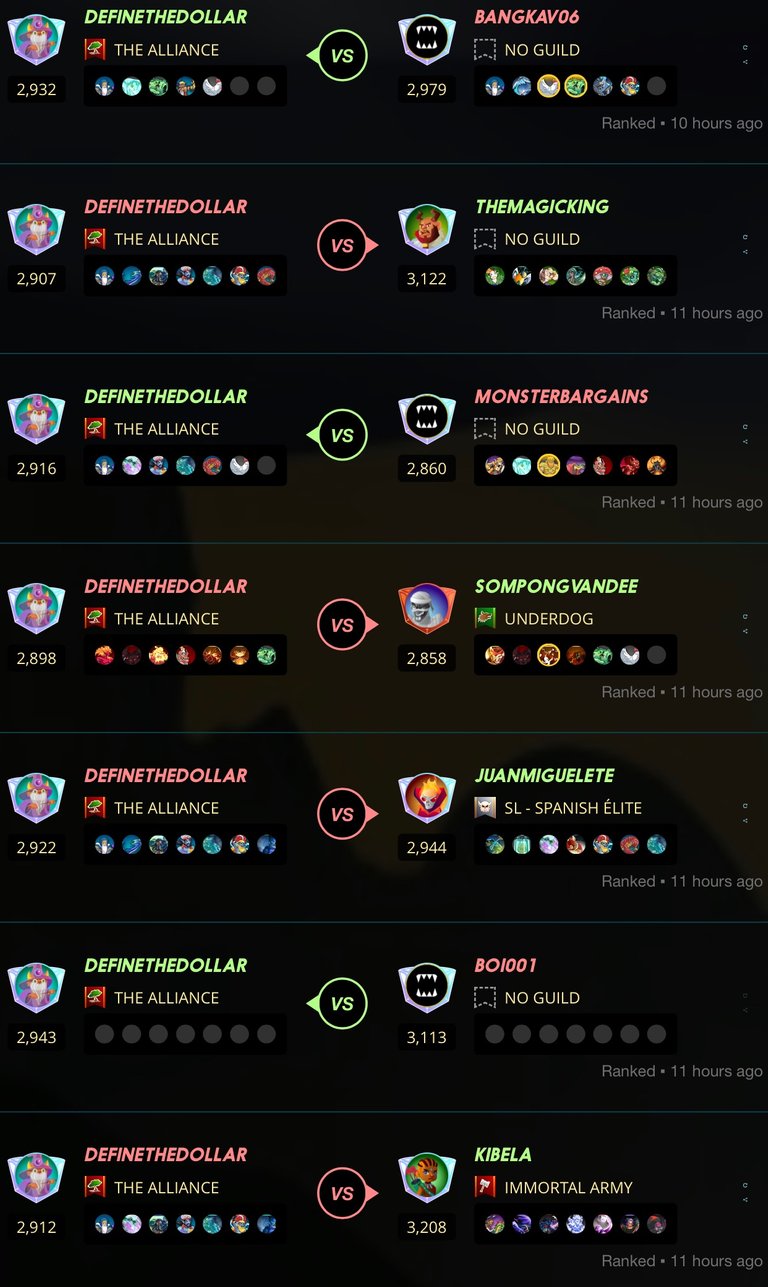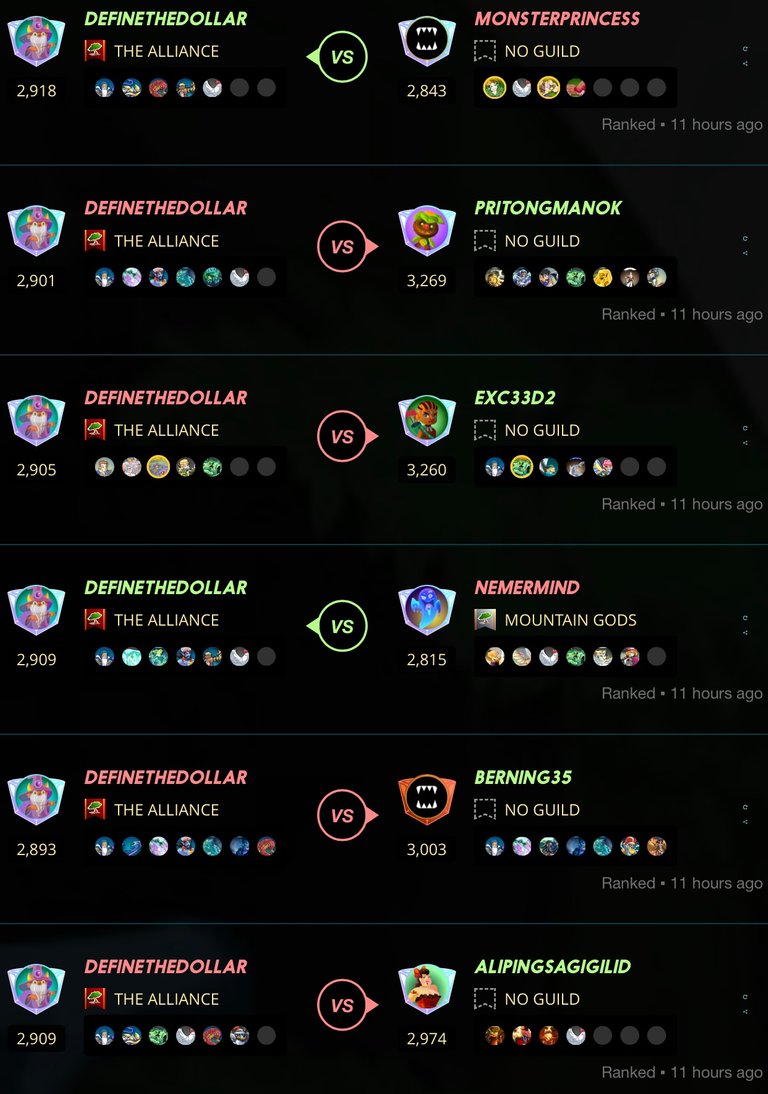 I had Water splinter for my quest today and while it was somewhat frustrating losing two, winning one, losing two…I did get it done and maintained Diamond III. Pretty good rewards today, got two rares and two gold foils!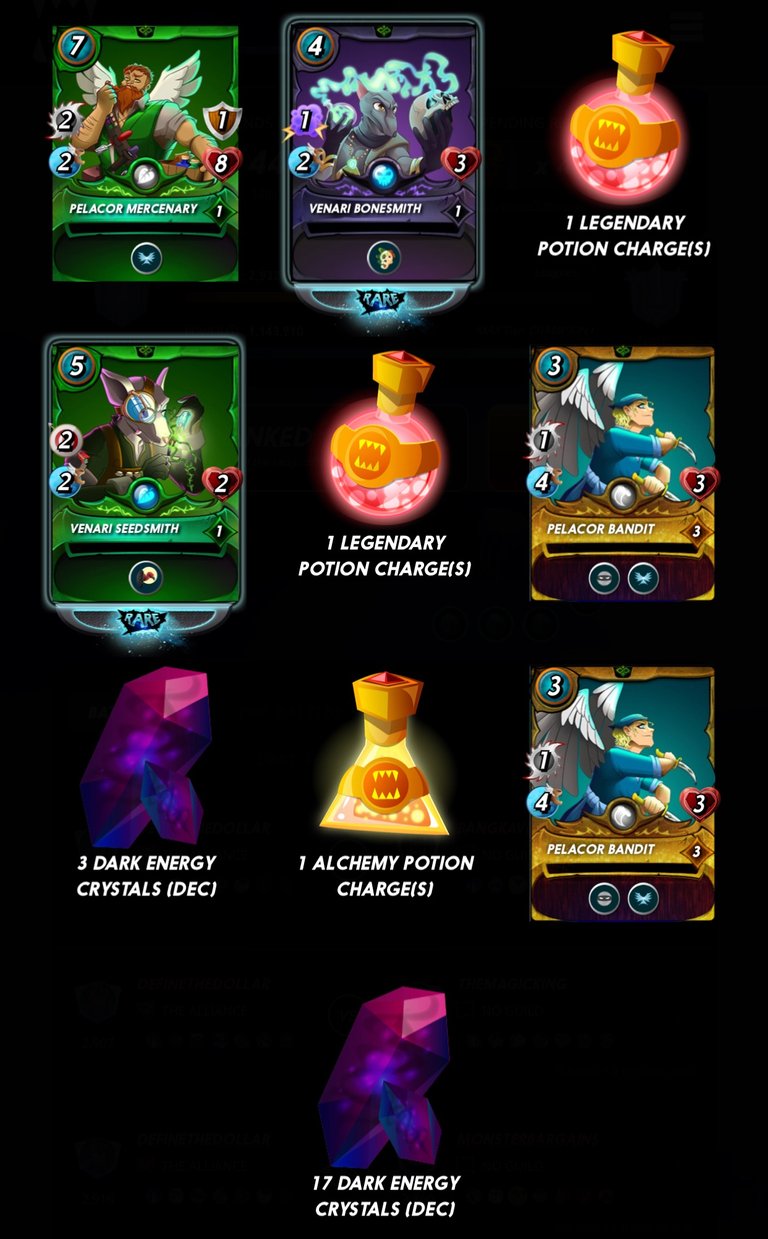 Even though the price is still high, I did get ten more presale packs today. Got five hundred and fifty cards coming so far, so that's not a bad start. Staked up the rest of my SPS airdrop for the day.
---
Average Last 7 Days: 11,785
Lifetime Average: 15,404
10k per Day Streak: 50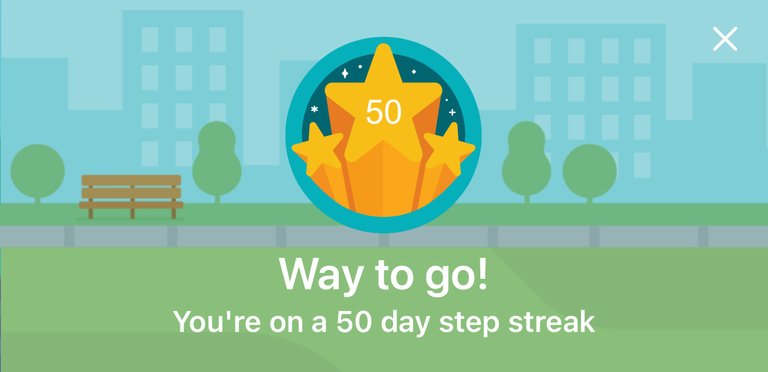 Longest Streak: 204

Distance on shoes: 720.24 km
Distance on hikers: 64.92 km
#AutomaticWin Tally: 421
#AutomaticWin Streak: 0
Longest Streak: 53
#TripleTen Tally: 118
#TripleTen Streak: 0
Longest Streak: 7
#DoubleDay Tally: 229
#DoubleDay Streak: 0
Longest Streak: 37
Highest Floors: 120
Highest Daily Steps: 41,528
Zombies evaded: 0/0
Mindfulness Diary:
Health: 92%
Satisfaction: 88%
Energy: 86%
Productivity: 88%
---
Referrals: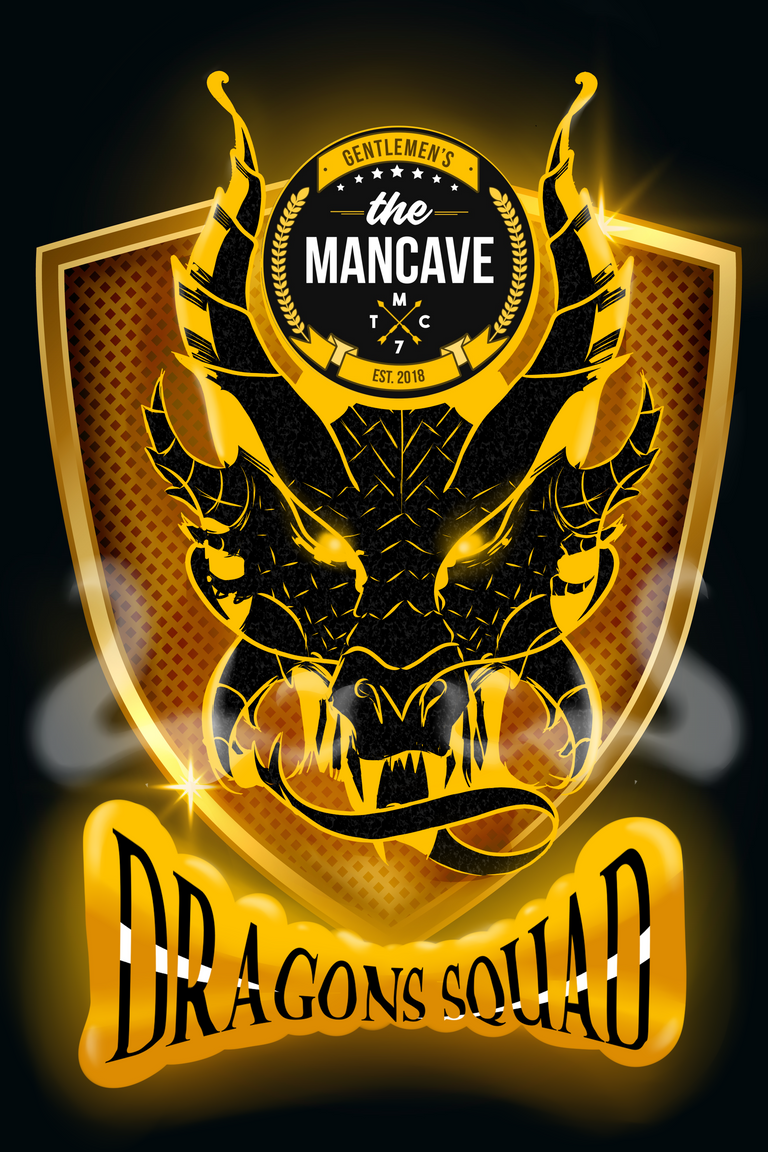 Power up and Hive on!
---
---