Oct. 22, 21: Rough Night, Crashing, Oculus, Garage Putzing, TV, and Games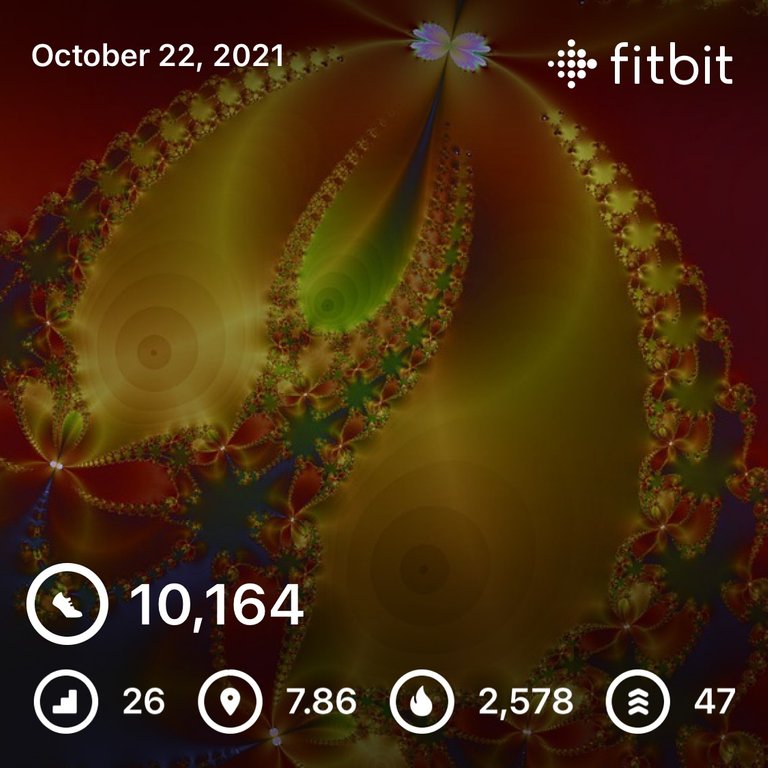 Woah, buddy! Tonight was a wicked rough night, for sure!!! Cat started howling around one thirty and finally got me out of bed at two. I went back to bed, but my mind started racing and my stomach was hurting and the wife was snoring, so I was just up. 😢
Spent quite a bit of time in the bathroom, TMI, but got on with the morning routine anyway. Figured that since it was dark and the middle of the night and I was up wasting time, might as well get some of the metal out of the garage.
I'd loaded up a moderate sized load yesterday, so all I had to do was jump in the car and take it out. Got back and it was still only four or so, so I decided to load up another, bigger load and took it out as well. I risked hurting my back, but loaded up a third load and decided to leave it for now. The pile is nearly gone now, only one box worth remains, although it is a big box. Will be nice to get that whole area of the garage back! Going to put the lawnmower and snowblower and all the stuff by the door over there, finally, after like ten years!!!
Worked on my post for the day and then started to drag hard, which was good…was hoping I could try and go back to sleep early and catch up or else completely screw up my sleep cycle. Scheduled it to post and then laid down. Ended up sleeping for most of the day! Nine to two! I felt pretty groggy and blah, but at least I caught up and still had the rest of the afternoon left.
I'd been thinking and stressing about the shotgun in Resident Evil 4, but once again it was me, not a glitch. Thought I should try clearing out the bottom of my inventory and, boom, picked it up without a problem (I'd tried a vertical space before, that was the problem).
Made it through the first couple levels. Having played it now for several hours, it is by far one of the, if not the, best game on the quest. It looks fantastic, runs smooth, and is a proper full title! We need more like this on the platform. 👍
I had set my goal for today yesterday to be to get the Model A oil pan primed, if not painted. Was somewhat doubtful, having slept away the majority of the day, that I would achieve it, but having satisfied my zombie killing bloodlust, I decided to head out and get to work in the garage.
Put together a makeshift platform to paint on and got a solid layer of primer on.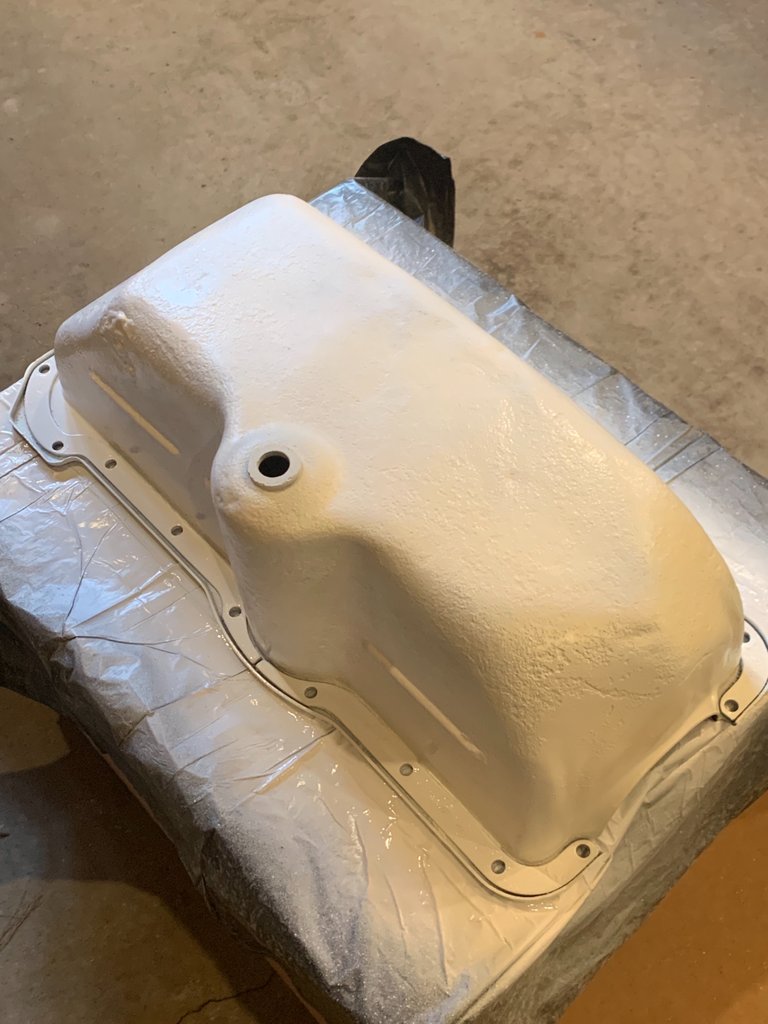 Left it to dry for an hour or so and hit it with another coat.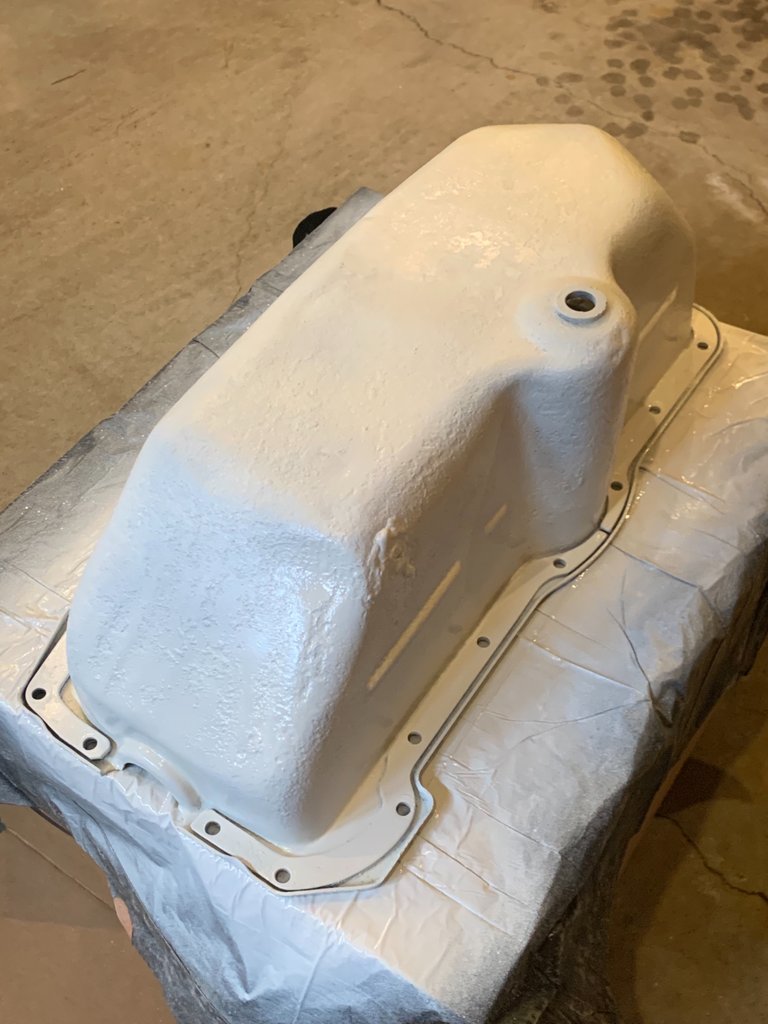 Waited for the second coat to dry and then put on the first coat of black enamel. As it dried, though, for some reason it started to form little hairline cracks all over where the white primer showed through.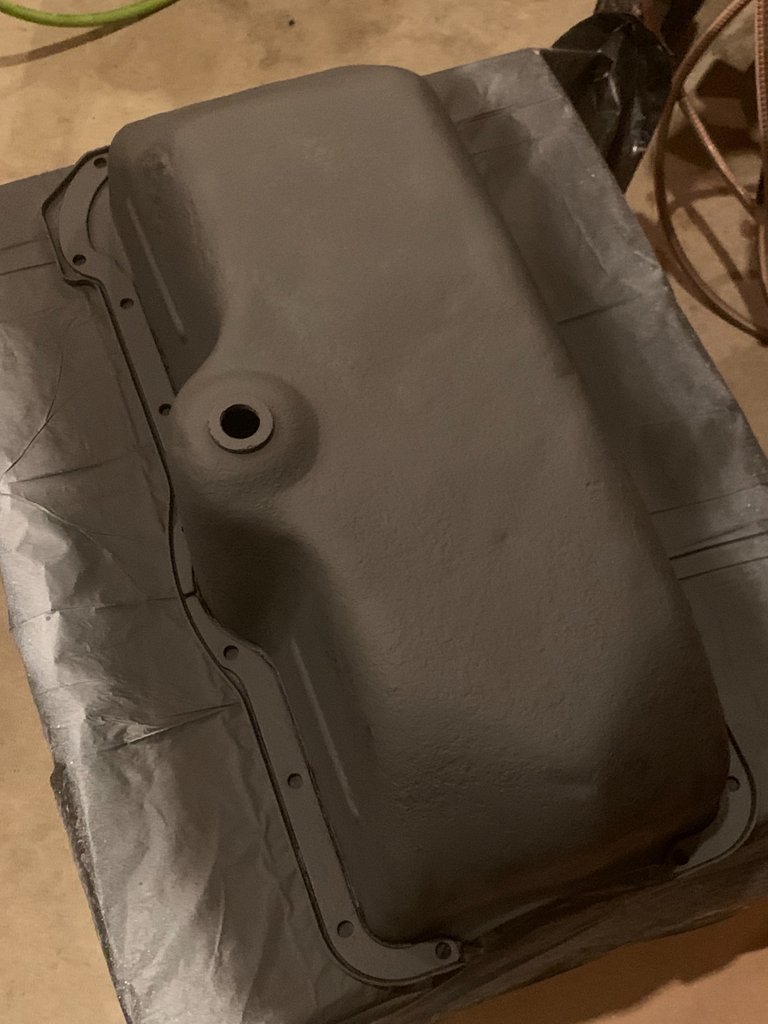 No big deal, though, went over it with another coat. Looks pretty good now and hopefully that will prevent any further rusting for a while.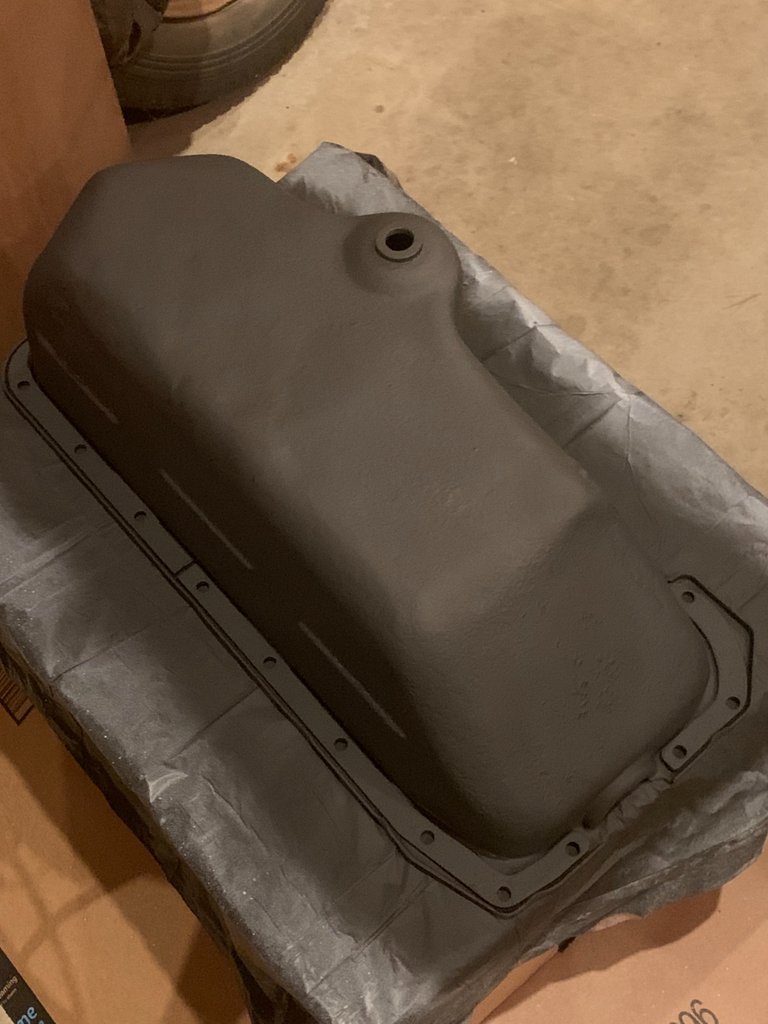 Have to check it again, might give it another quick coat just for the sake of overkill, but I think that counts as "restored." I don't know why it looks better to me primed rather than painted, but black enamel with no attempt to cover imperfections is what the guidelines say.
I really considered grinding the welds down on the patches, as I'm almost certain I'll lose points in judging for that, but for one I didn't want to risk grinding too far or exposing a hole, and second, you know, that's character…it's not pristine as the day she came off the line, she's had a life the last ninety years and things have happened to her in that time; we've all got a scar or two, no? To me, a flawed diamond is worth more than a perfect one…two perfect diamonds are equivalent to one another, no difference…a flawed diamond is one-of-a-kind.
Wenche made us pasta and meat sauce for dinner and we watched the last episodes of Cougar Town. 😭. That was a really fun and funny show, sad that it ended…now we're on the hunt again for something to watch, and we already blasted through the new Legends of Tomorrow.
Played some Splinterlands and then went to bed a little later than usual, but that's not too surprising.
---
Well, the little dShitty bastards stole a quarter of my income from my Shopping Mall…but the joke's on them, they only got one SIM. 🤣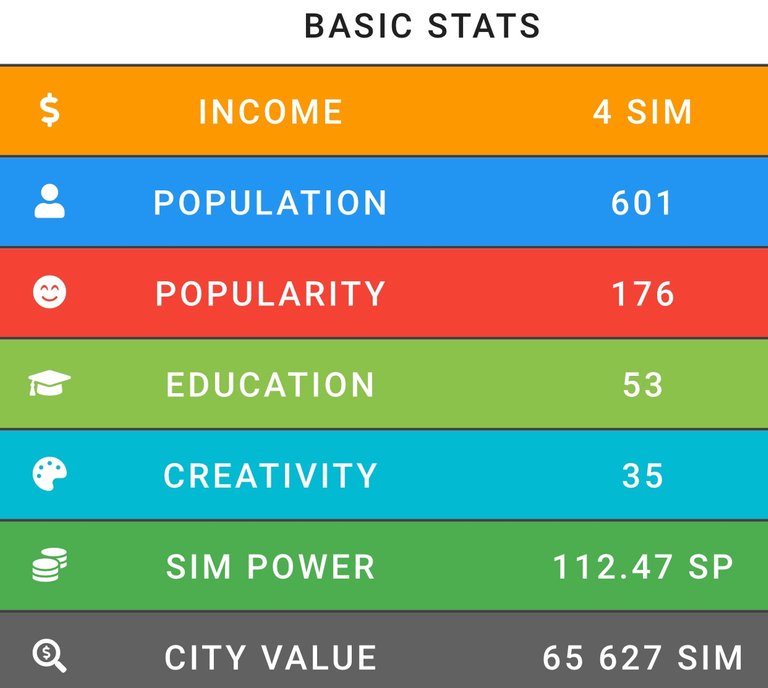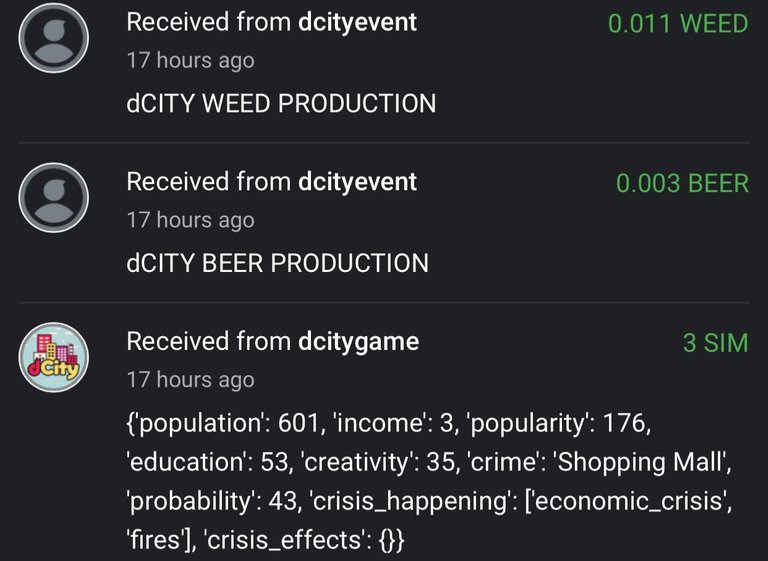 ---
I was finally able to collect the last CryptoBrewmaster ingredient I needed and got a brew started, just waiting for it to finish.
---
Did a couple missions on Rising Star through the day today and then went into the market in the evening and got another person card that was listed for fairly cheap.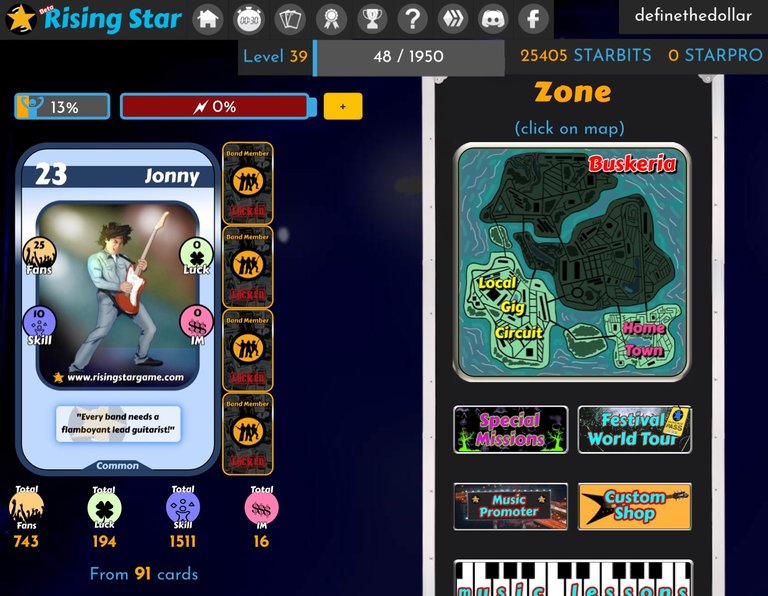 ---
Played some Splinterlands in the evening and made some more progress. 😃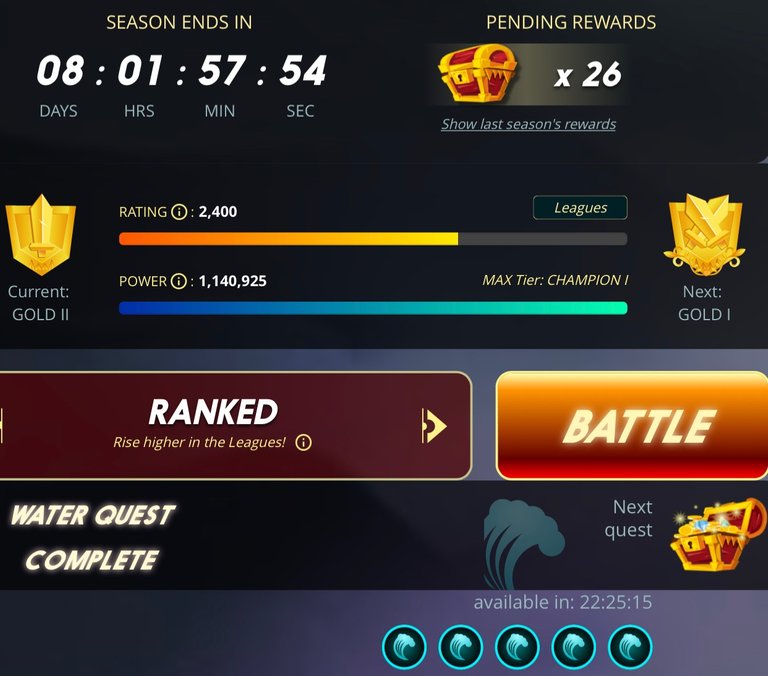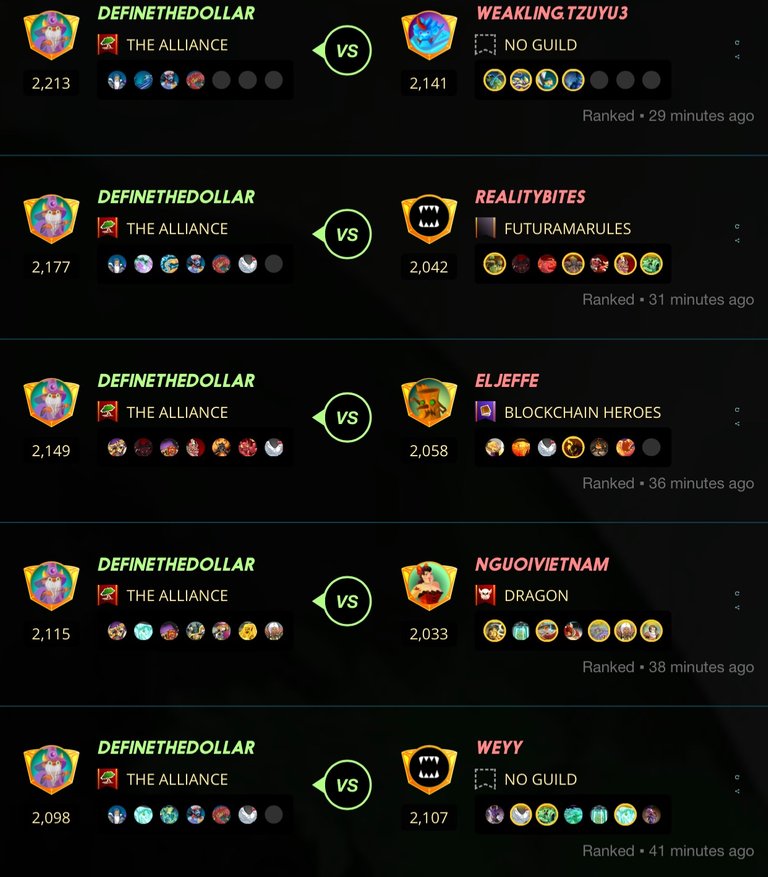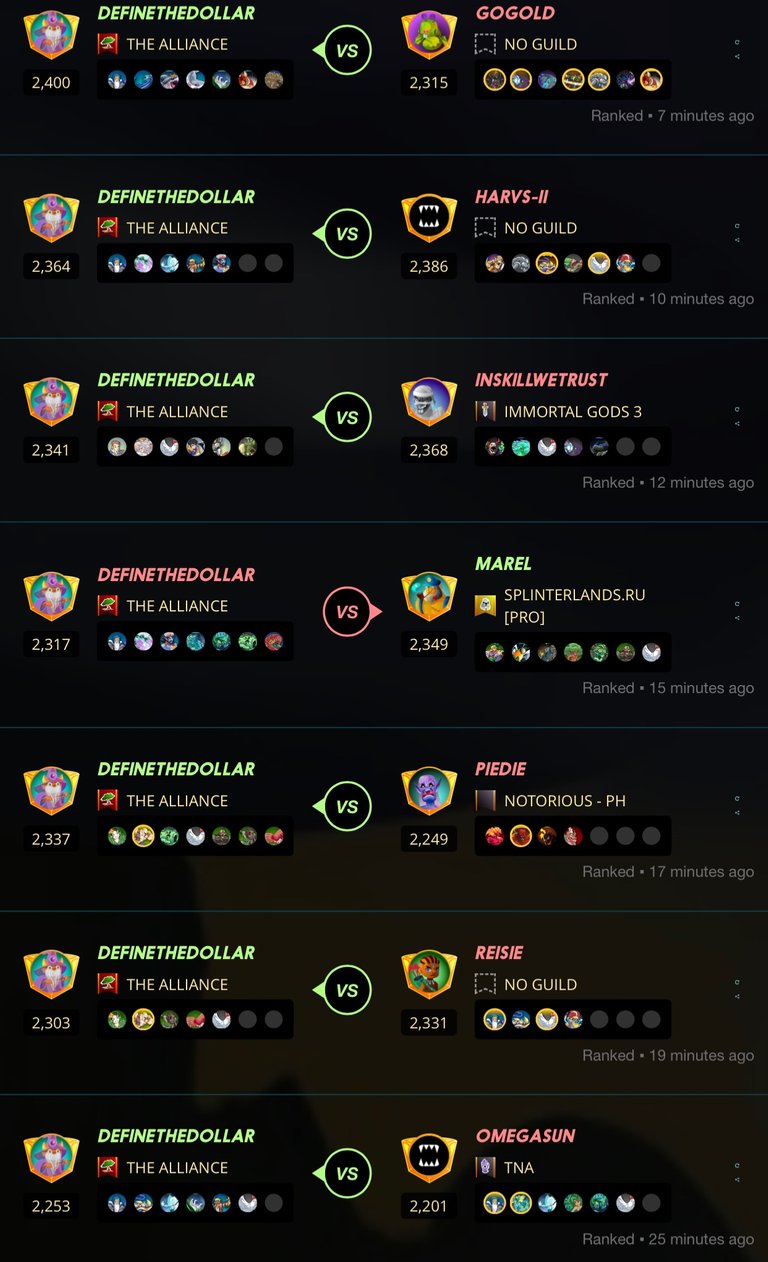 I finished my Dragon quest from yesterday still in Gold III. Got an Epic, though!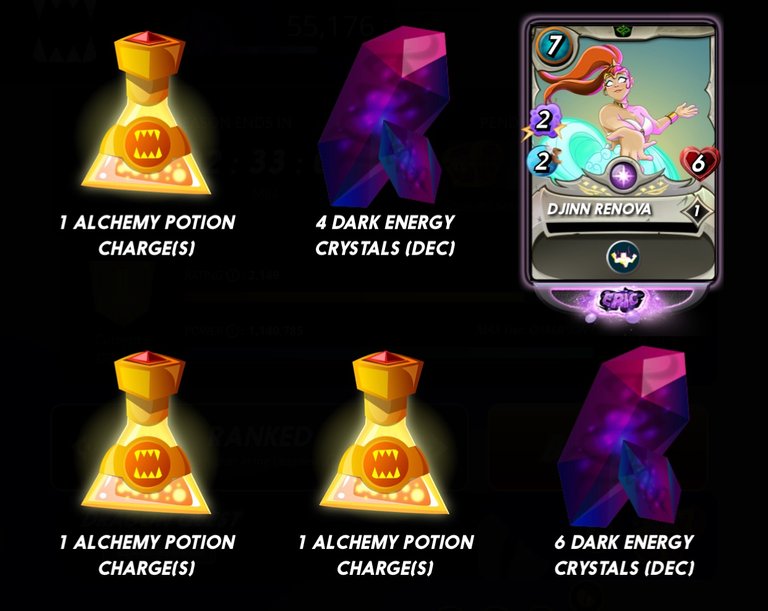 Today my quest was Water splinter and I kept playing to get it done. Finally broke up into Gold II: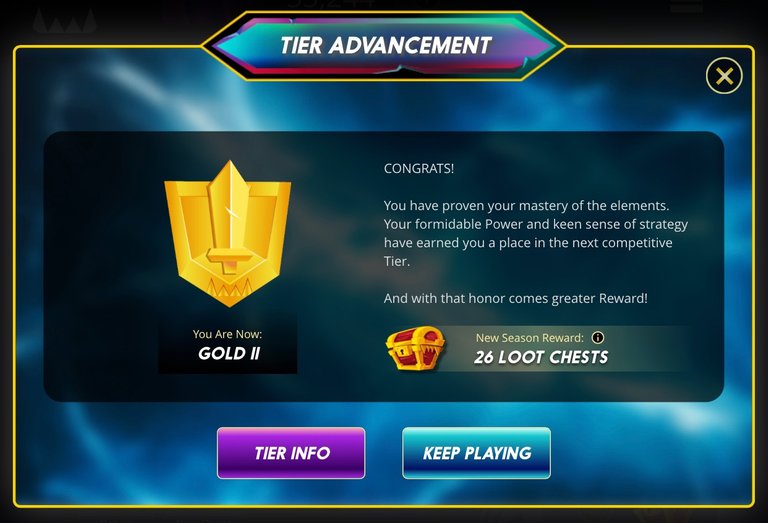 Got on a nice win streak there and made even more progress. Got a few more cards: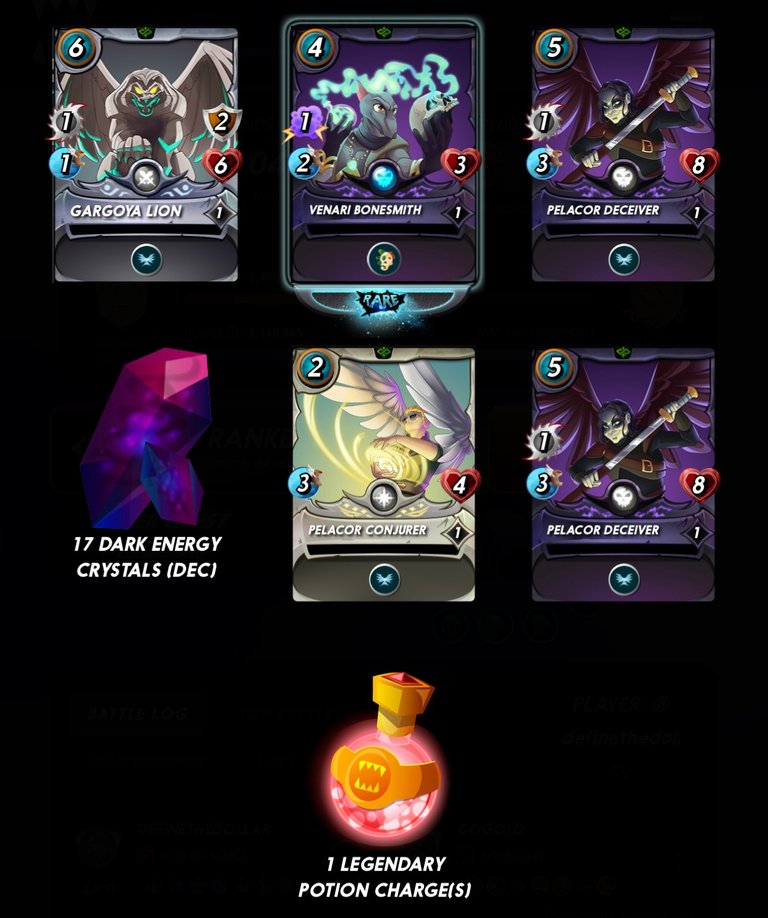 The price of vouchers went up today, so I sold the last one I moved over. Used the rest I had to buy some presale packs. I've got nearly twenty, but thinking patience is a virtue, especially at four to one…might be looking to sell off some more. Trouble is, I don't really have any particular plans for the liquid HIVE.
---
Average Last 7 Days: 15,679
Lifetime Average: 15,455
10k per Day Streak: 28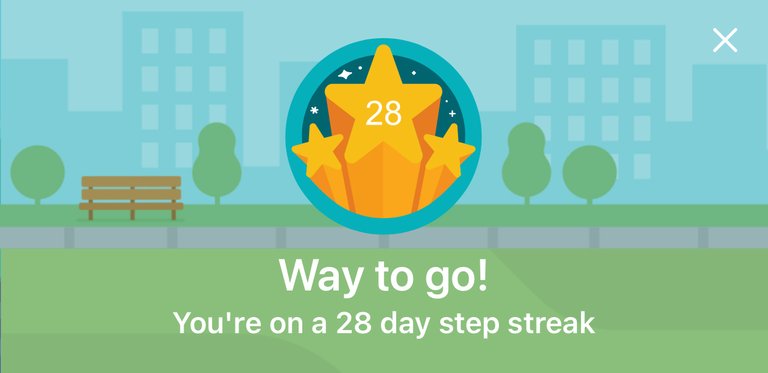 Longest Streak: 204
Distance on shoes: 699.86 km
Distance on hikers: 64.92 km
#AutomaticWin Tally: 421
#AutomaticWin Streak: 0
Longest Streak: 53
#TripleTen Tally: 118
#TripleTen Streak: 0
Longest Streak: 7
#DoubleDay Tally: 229
#DoubleDay Streak: 0
Longest Streak: 37
Highest Floors: 120
Highest Daily Steps: 41,528
Zombies evaded: 0/0
Mindfulness Diary:
Health: 88%
Satisfaction: 85%
Energy: 70%
Productivity: 77%
---
Referrals: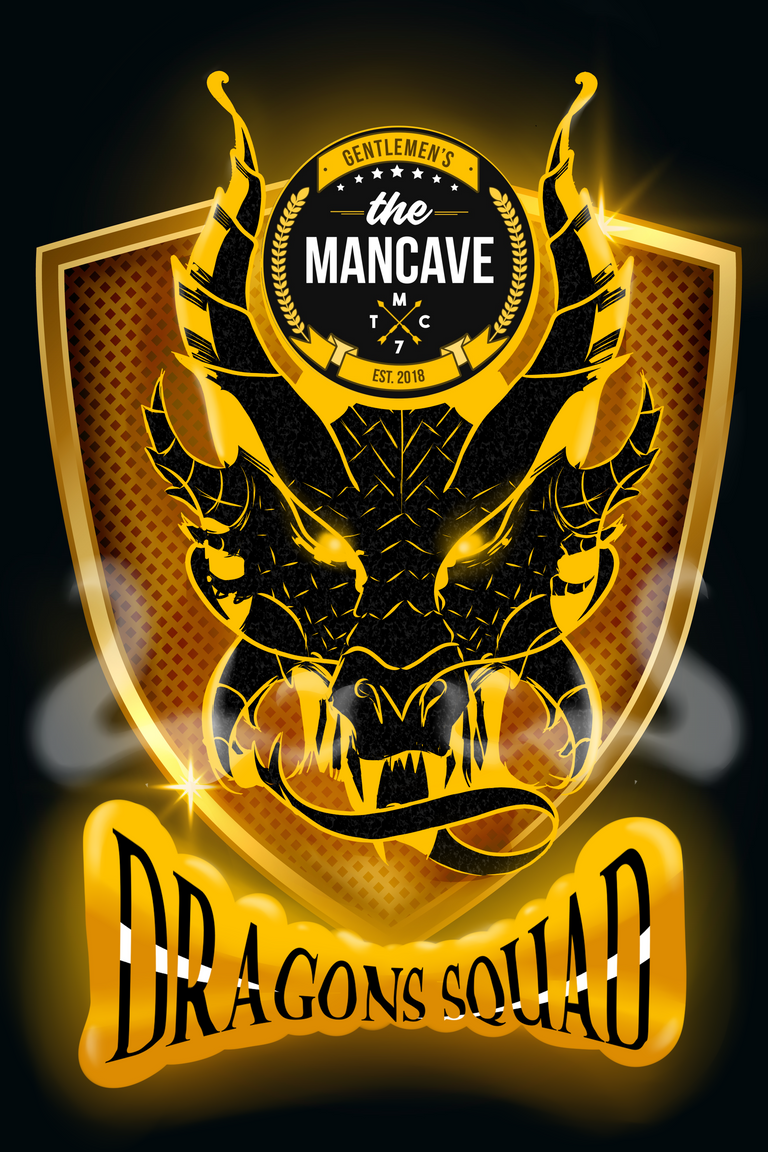 Power up and Hive on!
---
---