Oct. 27, 22: Routine, Errands, Walking, Teaching, TV, and Games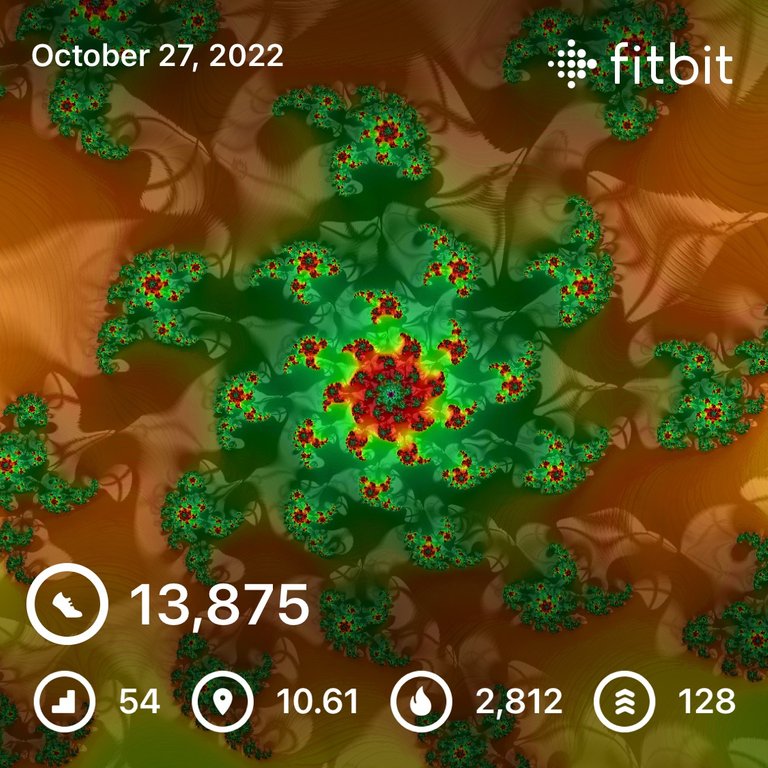 Been getting to sleep quite late lately and last night was no exception. It was nearly eleven by the time I got to sleep. As is the new normal, I was woken up around three or so and moved out to the couch (pretty upset about it as well…haven't slept a whole night in my bed in weeks) but slept through until everyone started moving around, about eight, so I ended up only about fifteen minutes short for the night.
Can't say I woke up in a particularly good mood…pretty frustrated about the sleep situation, but this is my life now, I guess. Got on with the morning routine and did most of the usual stuff. I didn't get that much token shifting done nor did I do too much curation…waking up at eight definitely puts a crimp on the morning spiel.
Cryptos were still looking pretty good, but HIVE can't seem to get back above $.5. 🤬 It feels like it's reluctant to rise, but fine, BTC is going up, so I guess I have to; but it's more than happy to fall an erase the gains of several days…kinda' been wondering lately why, out of all the chains, did I hitch my horse to this wagon…?
Anyway, worked on my post for the day (which seems to be the only thing I actually produce these days…a few ramblings about my day) got a pretty decent one done and shared and then it was time to head into town to run my weekly errands.
Took the dog for a ride with me and it went fairly smoothly. It's kind of a crap shoot if the guy will be there at the Smoke Shop and I was glad it opened, but I stood there alone for several minutes before I said "hello?" and he came out of the back. Other than that, though, hit the puffity-puff store and then headed home.
Got back a bit early for lunch, but I was hungry and decided to eat early. So, by noon I was done with the morning routine and my errands and the afternoon was open…well, I needed to prepare for class in the evening, but mostly, so I busted out the Quest and played a few rounds of Beat Saber. I did need to prep, though, so I quit out and sat down and started working through some examples to get ready for class.
Prepping for class took me a bit longer than I had expected, a couple hours in fact, but I still had some time left and I decided to take the dog out for a walk as well.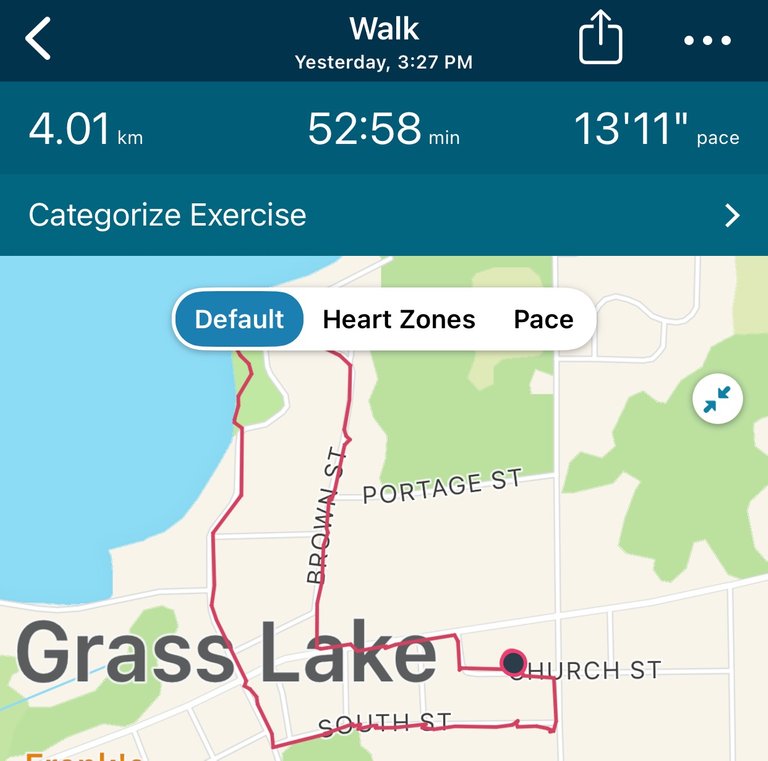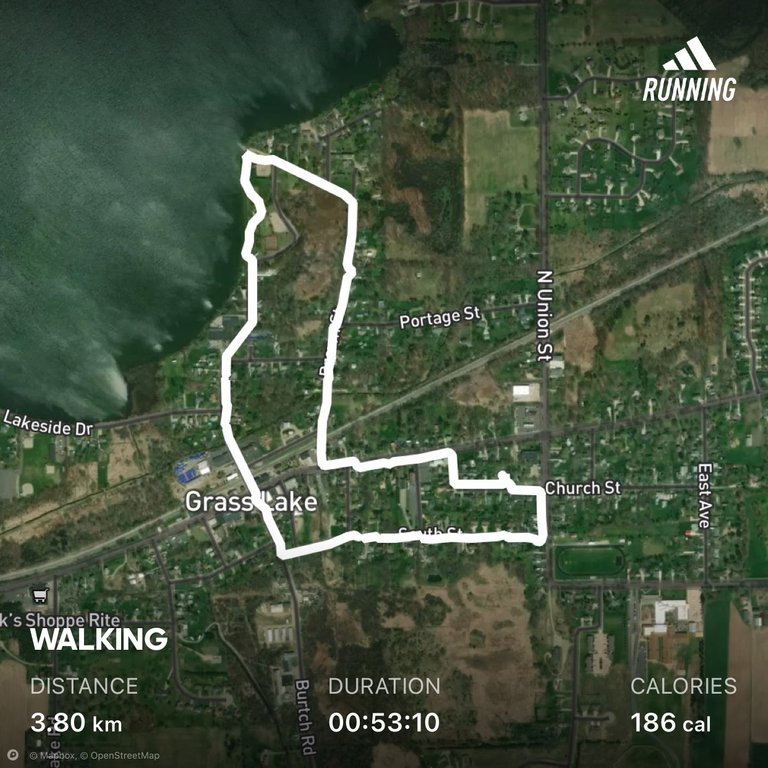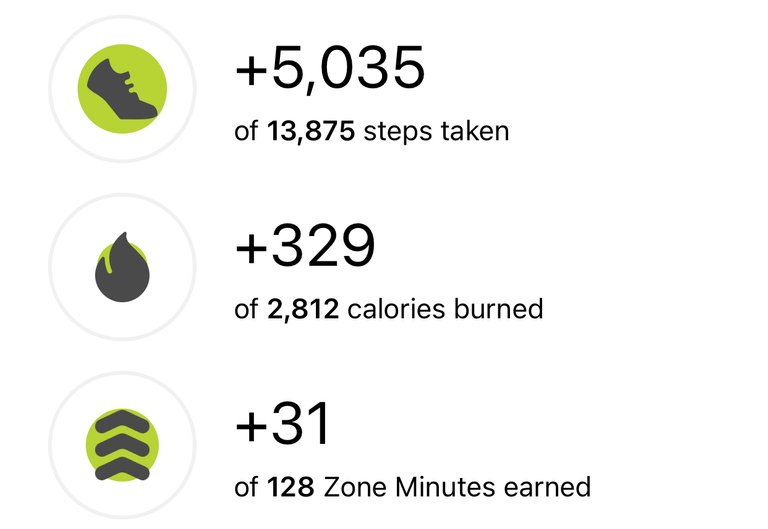 I guess those couple warm days we had were just that, a couple, but at least it was sunny today. I let Dude choose our route and he wanted to go downtown and then down to the lake. 😁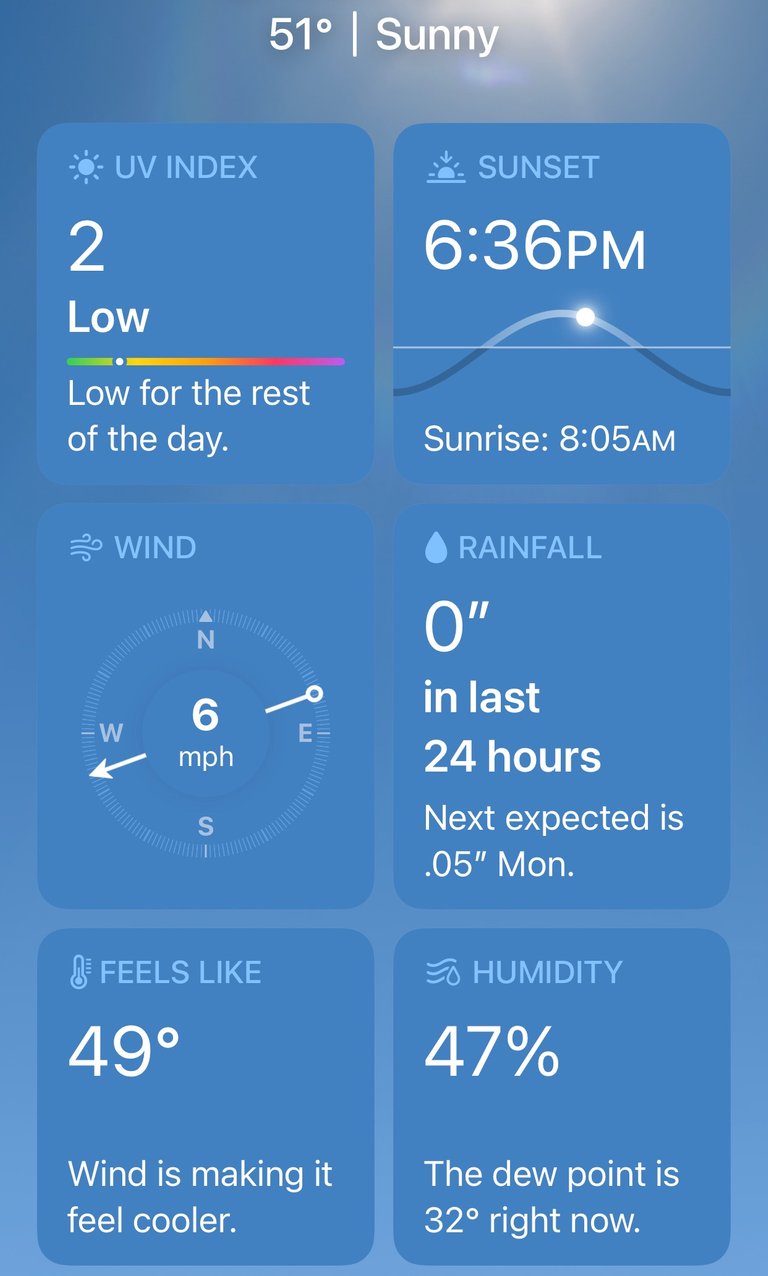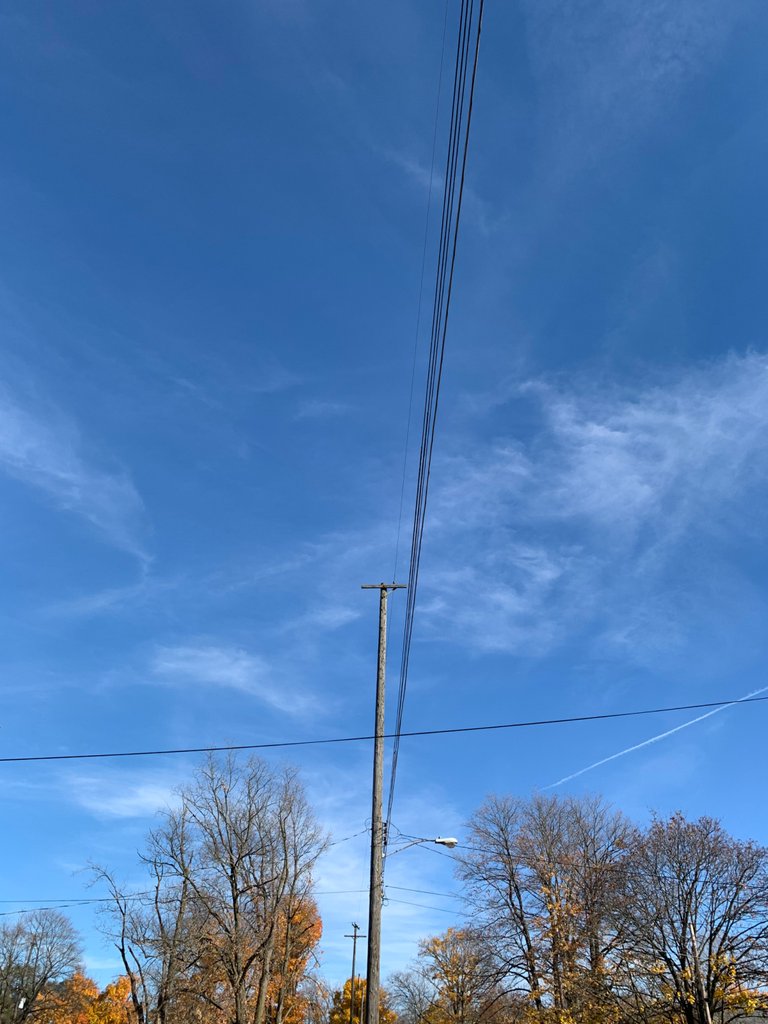 After we got back from the walk (which was a bit shorter than I would have liked) I got some cereal for dinner and then got in the shower and got everything ready for class.
Today we looked at surface area of general surfaces (which is not the nicest section in terms of the difficulty of the resulting integrals) and we derived dS and then went through the examples I'd picked. Was just about right and we ended with about a minute to spare.
As usual, it's tough for me to come down after teaching and then everything resets at eight o'clock (midnight UTC, I suppose), so there were WombPlay daily challenges to work on for a bit. Got ready for bed and we put on some Murder, She Wrote for a while until switching over to Golden Girls until bedtime.
I had the hope that, perhaps, if I took some sleeping medicine I might make it through the whole night, so I took a swig before bedtime…the cat, however, had other plans…
---
Wow! A day with no extra shittiness on dShitty today. 😮 I was stable at twenty-three before and now it's twenty-two, so that's a little bit shittier, but otherwise the storm is building, expecting all kinds of crises and General Crime coming up here real soon (because if there's one thing that's realistic about this simulation is that every city just perpetually experiences crises and bank robberies and stuff I a regular basis 😛).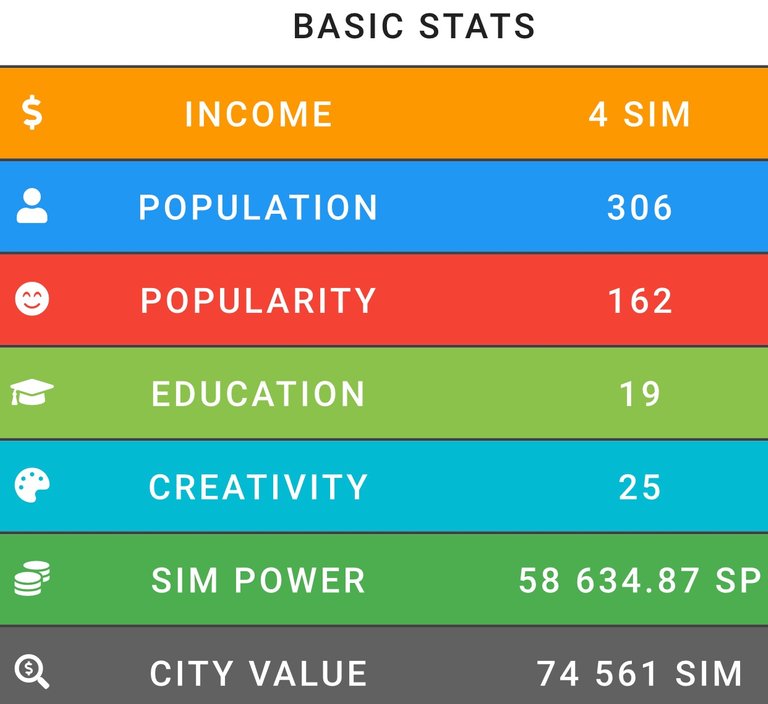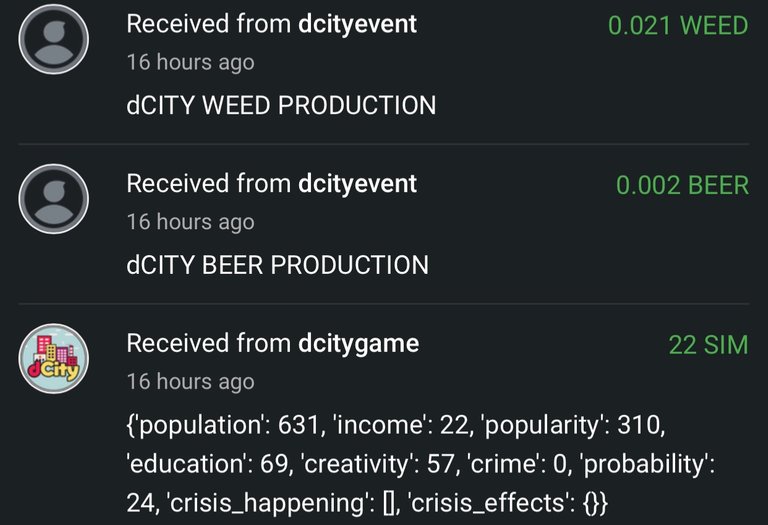 ---
Well, at least temporarily, I've got no drunks on Rising Star and my Ego is back down to zero, so that calls for clicking a mission button. Weeee! So fun!!!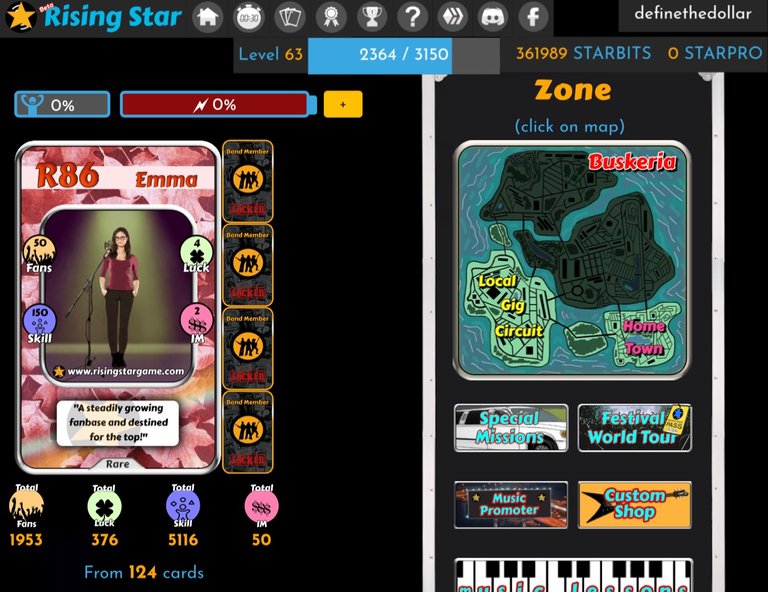 ---
Speaking of "so fun" it's now day one of the post HashKings waiting game waiting game. This is where I start to feel bad about myself for not being at the computer and just as bad for taking the time that I do actually sit at the computer to mess with this hot garbage.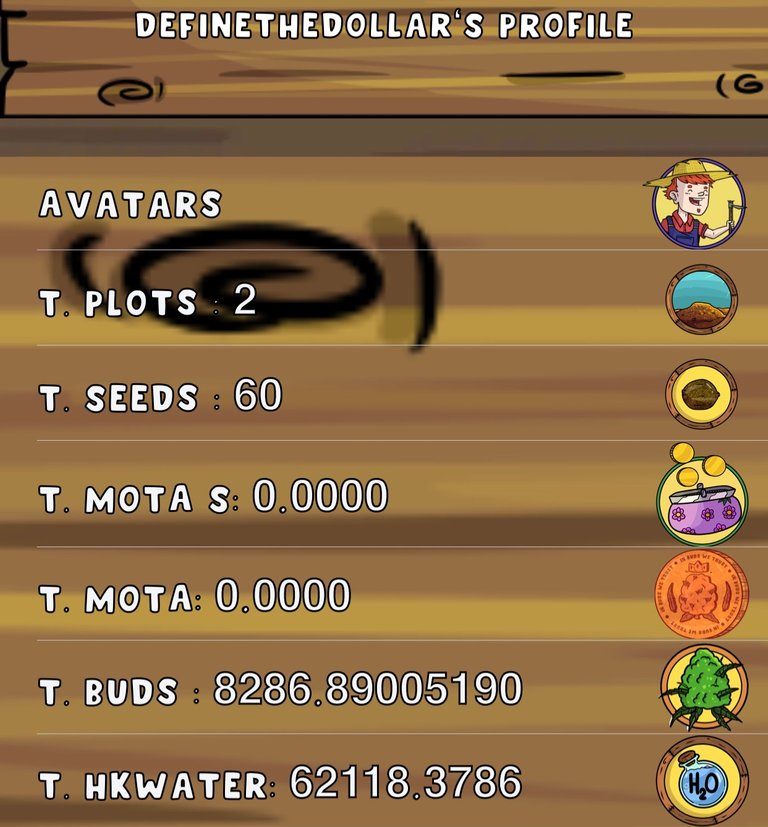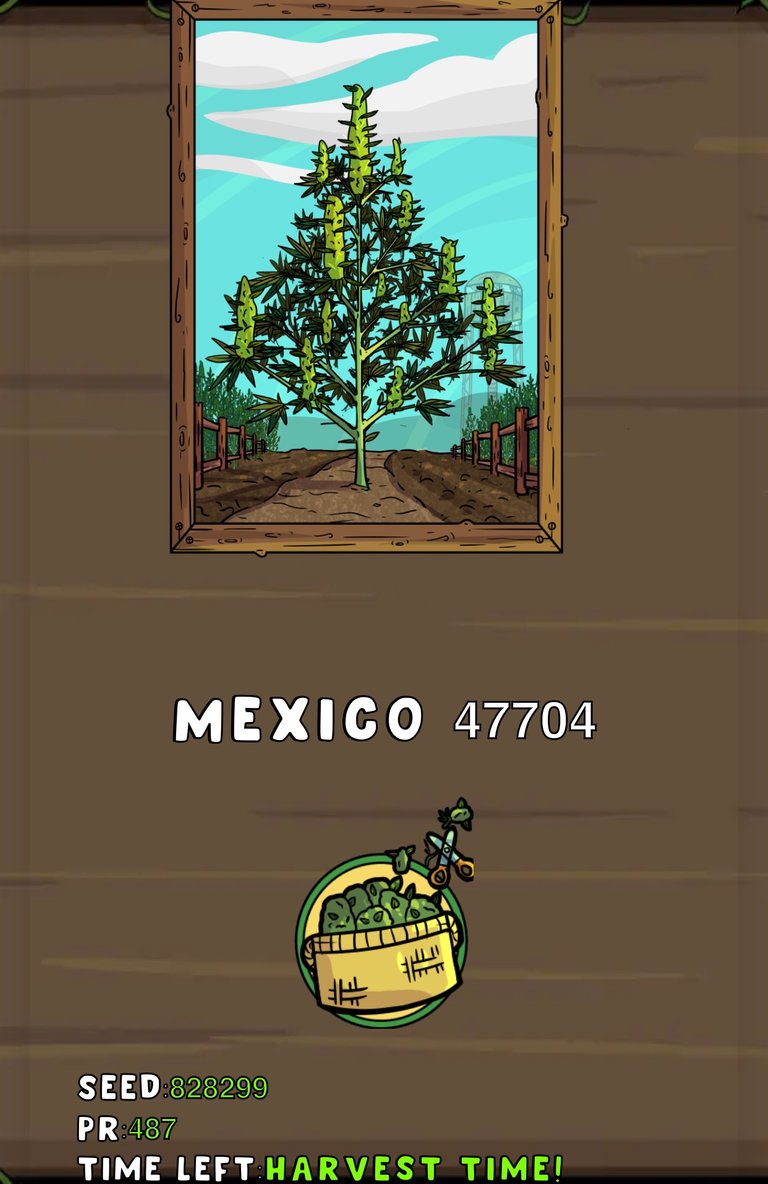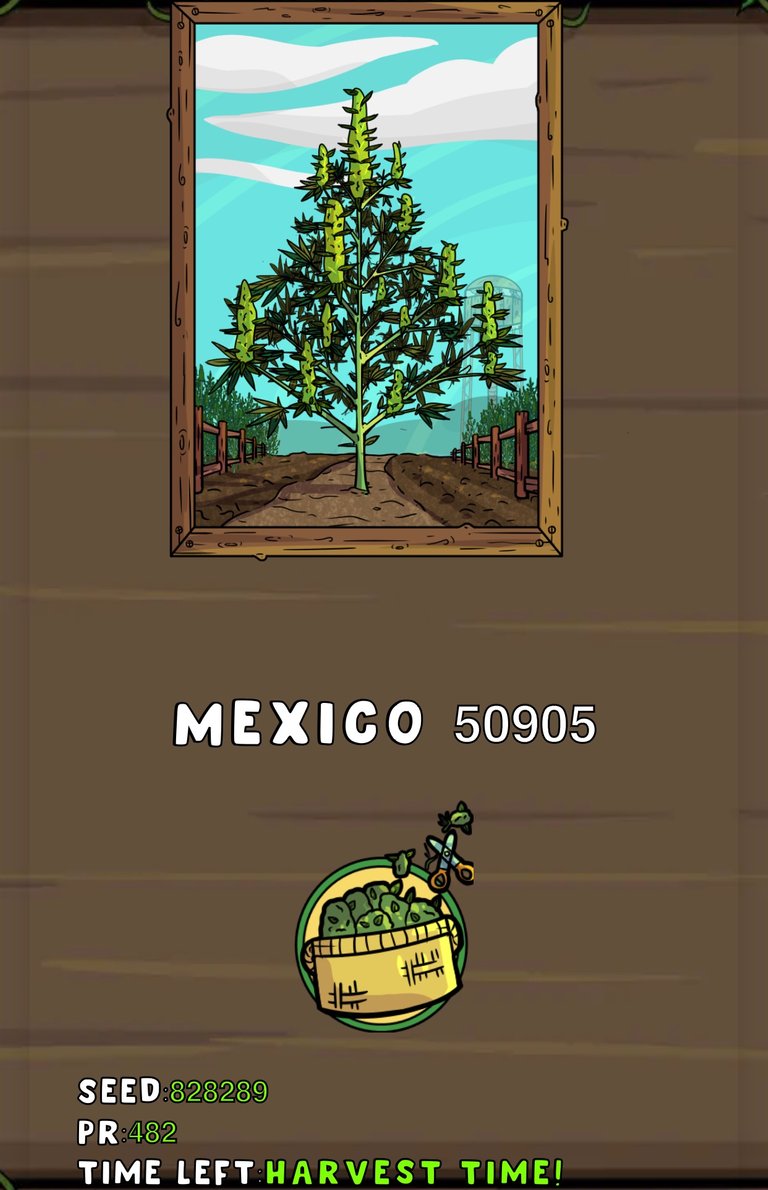 ---
[When I woke up this morning, I realized that I missed the brawl. 😭 I guess being out for three now (or booted anyway) means that I'm free to try and rent my cards.]
Not only did I not play any Splinterlands today, I completely forgot about it and didn't even go in to claim my SPS interest. It's fine, I'll just grab the two days' worth together and with the one day already there, that should give me enough to move some more out.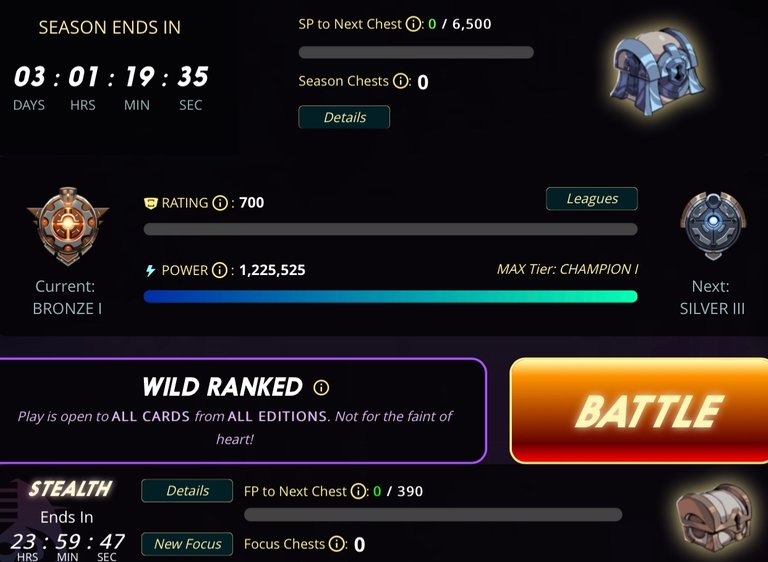 ---
Average Last 7 Days: 14,154
Lifetime Average: 14,680
10k per Day Streak: 18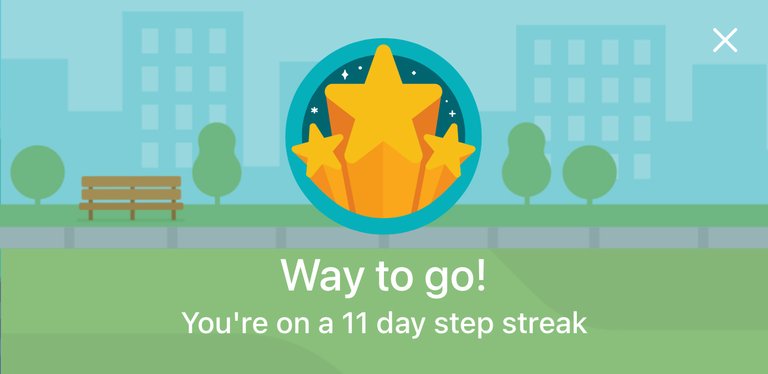 Longest Streak: 204

Distance on shoes: 1115.47 km
Distance on hikers: 67.07 km
#AutomaticWin Tally: 425
#AutomaticWin Streak: 0
Longest Streak: 53
#TripleTen Tally: 118
#TripleTen Streak: 0
Longest Streak: 7
#DoubleDay Tally: 236
#DoubleDay Streak: 0
Longest Streak: 37
Highest Floors: 120
Highest Daily Steps: 41,528
Zombies evaded: 0/0
Mindfulness Diary:
Health: 87%
Satisfaction: 84%
Energy: 93%
Productivity: 85%
---
Referrals: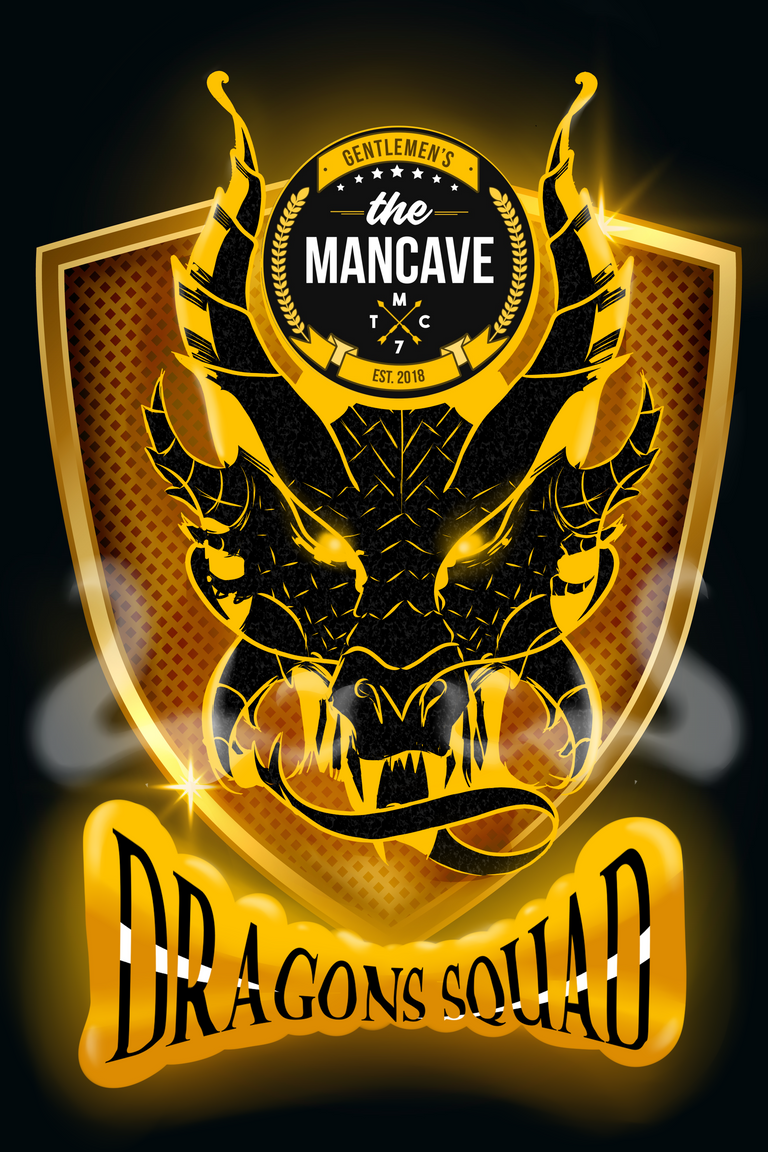 Power up and Hive on!
---
---