Oct. 4, 21: Routine, Teaching, TV, and Games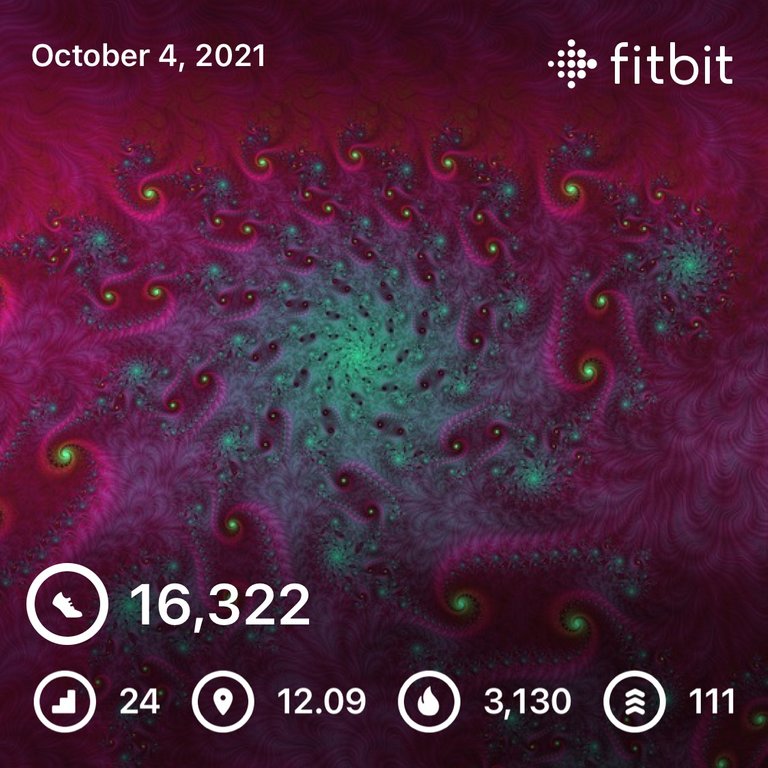 [Got early morning teaching today, so trying to get my basics done before I need to get ready to go.]
After I got home from teaching I was faced with that most difficult question: what to do now? Not sure what my issue is, but didn't feel like going to the garage. Been weeks since I worked on the website (that's really starting to bother me again - but I'm still just as stuck as before 😭). Still, couldn't find the motivation, so decided to jack in to the Oculus.
However, as you likely know, Facebook had a few troubles today (in fact, the longest ever outage) and Oculus was completely borked. Spent a while trying to figure out if it was the WiFi and disconnecting/reconnecting and then restarting the device…everything seemed to work alright except FB stuff. Of course, couldn't see any posts about it on Facebook, so just decided to lay down and watch a bit of tube.
---
At least dShitty decided to pay out something today. Thirty-five minus two is thirty-four and it's all rediculously stupid.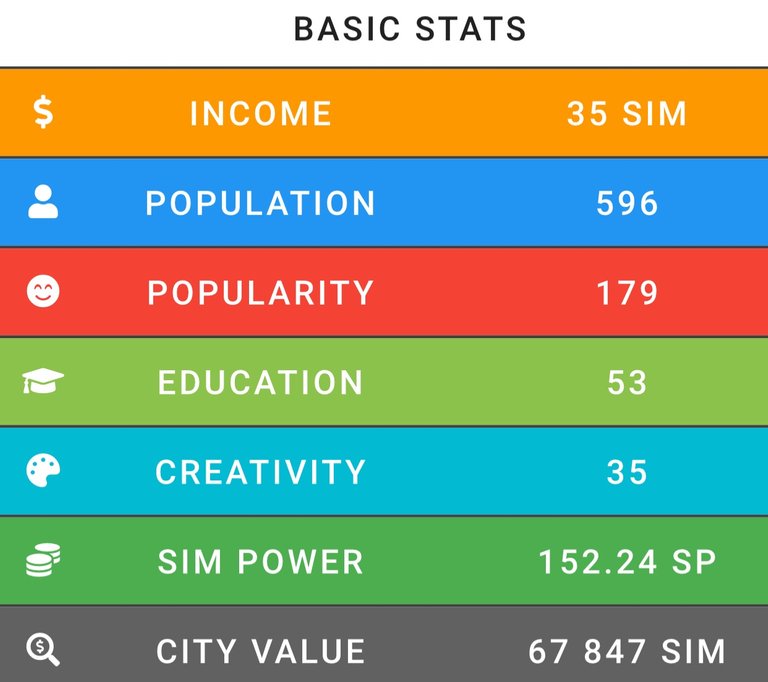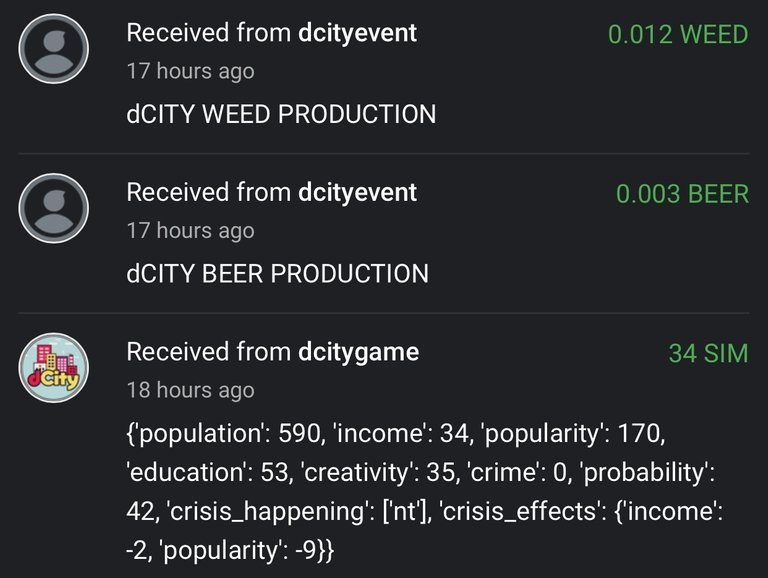 ---
It had been quite some time, but I did finally get a brew done on CryptoBrewmaster. Just a regular lager, like usual. Sold it out and now have 111 CBM that I could withdraw (have to leave a thousand sitting because of capital controls), but not even sure it's worth the hassle to do.
---
Did quite a few missions and lessons on Rising Star today. Can't say that my excitement about or enjoyment of the game has gotten any better, but it's at least a lot quicker to get in with the Keychain app. Getting my Ego a little more under control, so hopefully get some better rewards for missions. Doesn't seem to matter what I do, though, in the very high five hundreds.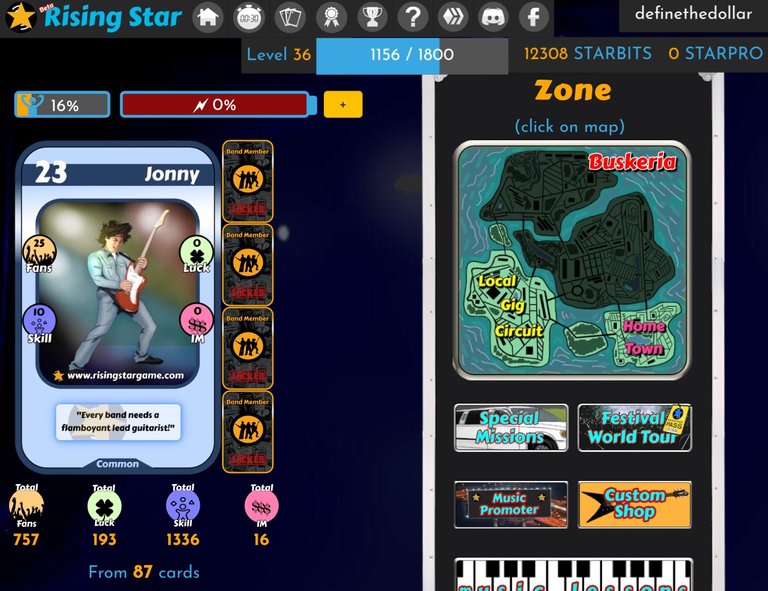 ---
Still a day behind on my daily quests on Splinterlands, but I did get yesterday's done today.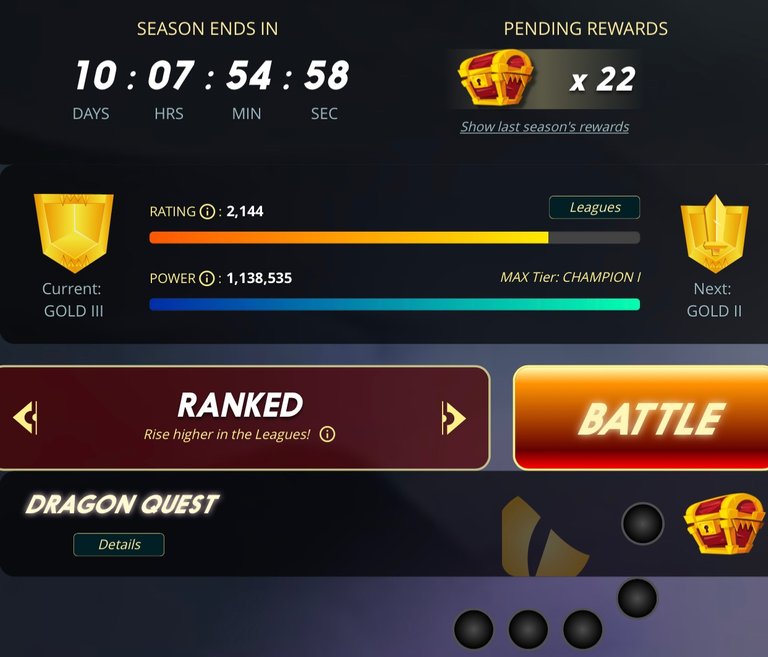 Was a little frustrating, but not too bad. Made some progress toward the next tier of Gold.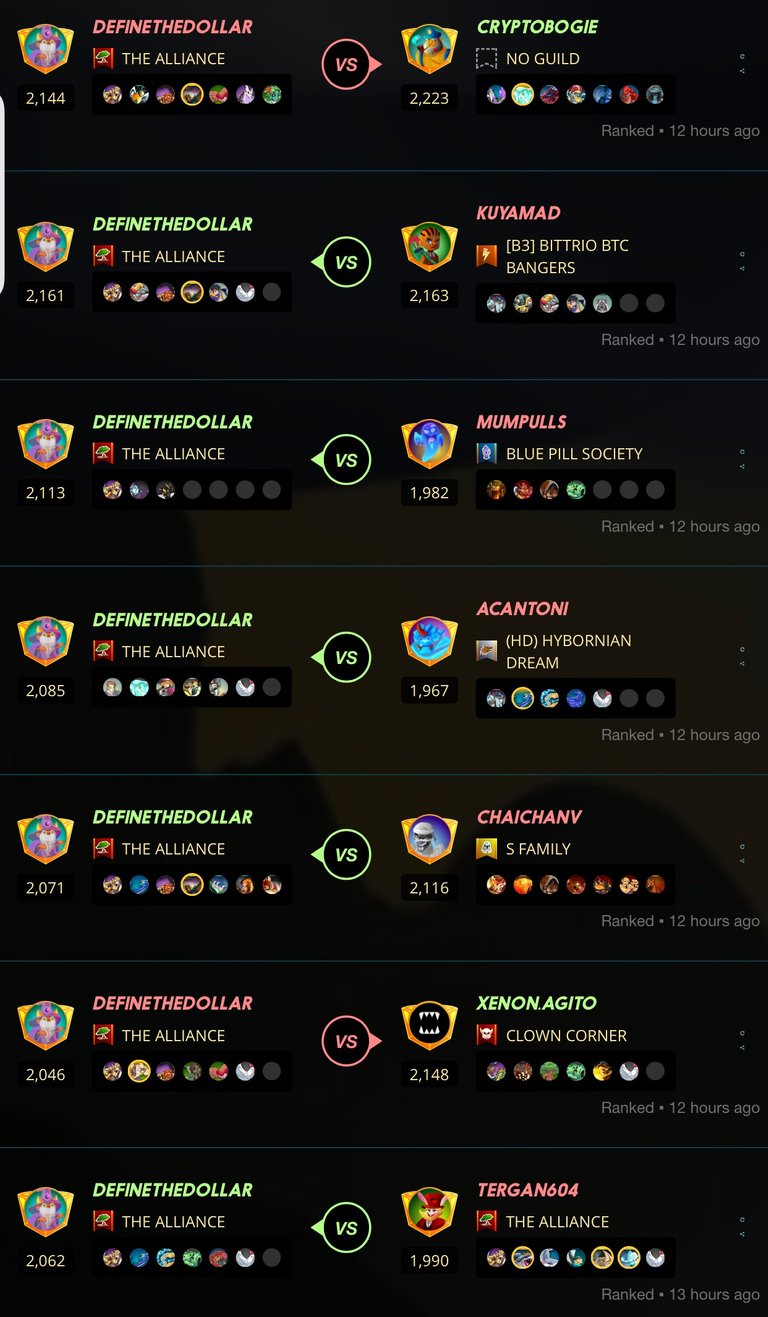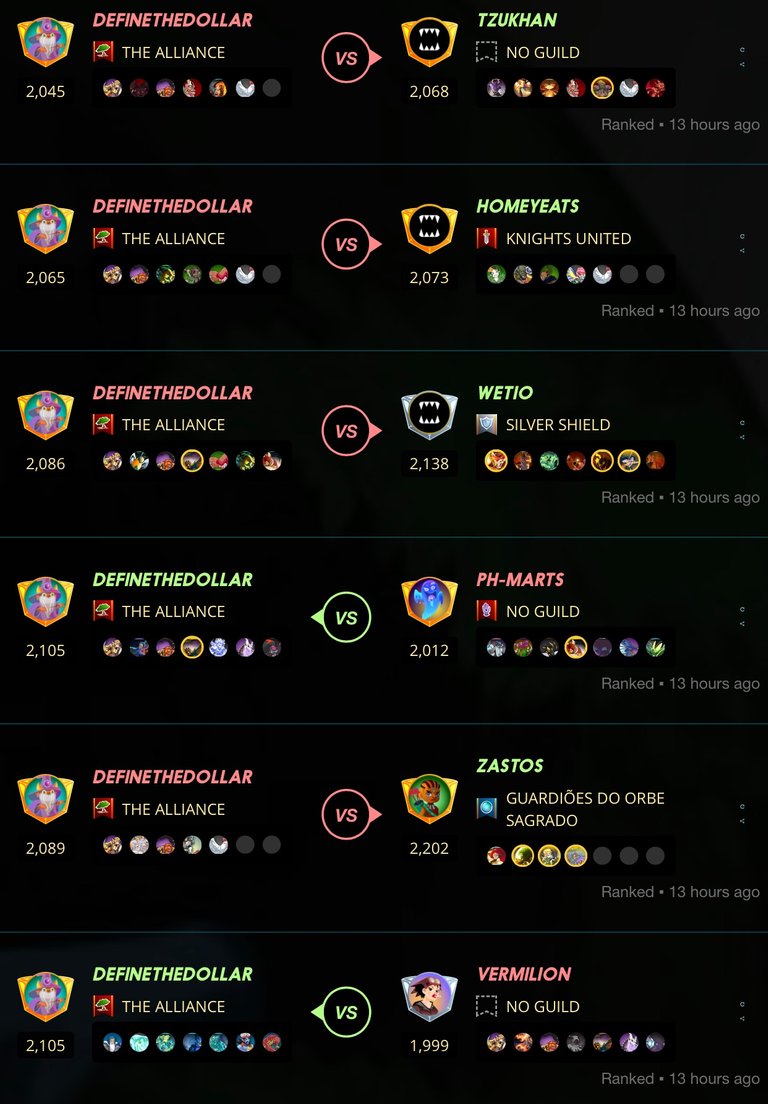 Not much to speak of in terms of rewards today, a couple commons: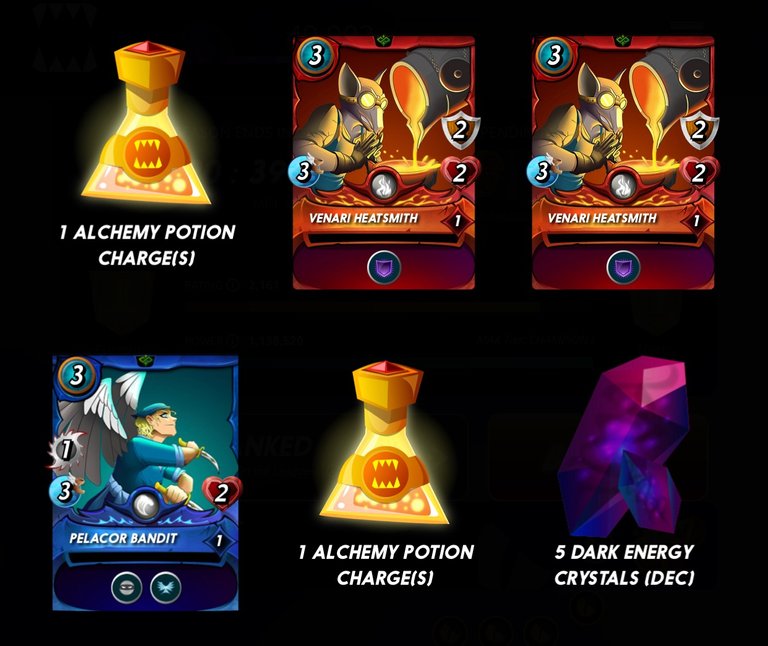 My quest for today was Fire splinter, but I didn't want to struggle with it, so rolled the dice and got Dragon again. Put in my guild brawls as well.
---
Got my stats for the last week again. Not sure why it didn't count any exercise for several of the days, seems like I should have been active enough with teaching and all. Still, very happy to see that sleep average nearly at eight, helps with everything else.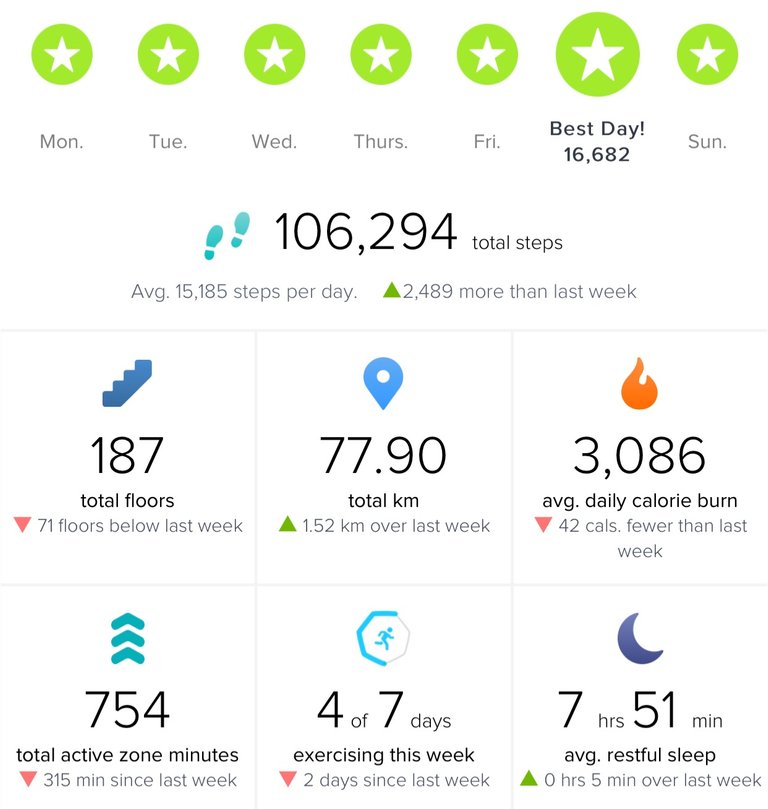 ---
Average Last 7 Days: 15,331
Lifetime Average: 15,465
10k per Day Streak: 10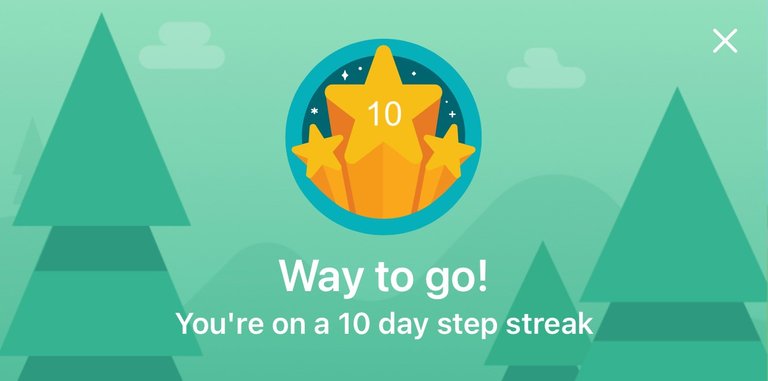 Longest Streak: 204

Distance on shoes: 682.96 km
Distance on hikers: 64.92 km
#AutomaticWin Tally: 421
#AutomaticWin Streak: 0
Longest Streak: 53
#TripleTen Tally: 118
#TripleTen Streak: 0
Longest Streak: 7
#DoubleDay Tally: 227
#DoubleDay Streak: 0
Longest Streak: 37
Highest Floors: 120
Highest Daily Steps: 41,528
Zombies evaded: 0/0
Mindfulness Diary:
Health: 86%
Satisfaction: 82%
Energy: 93%
Productivity: 77%
---
Referrals: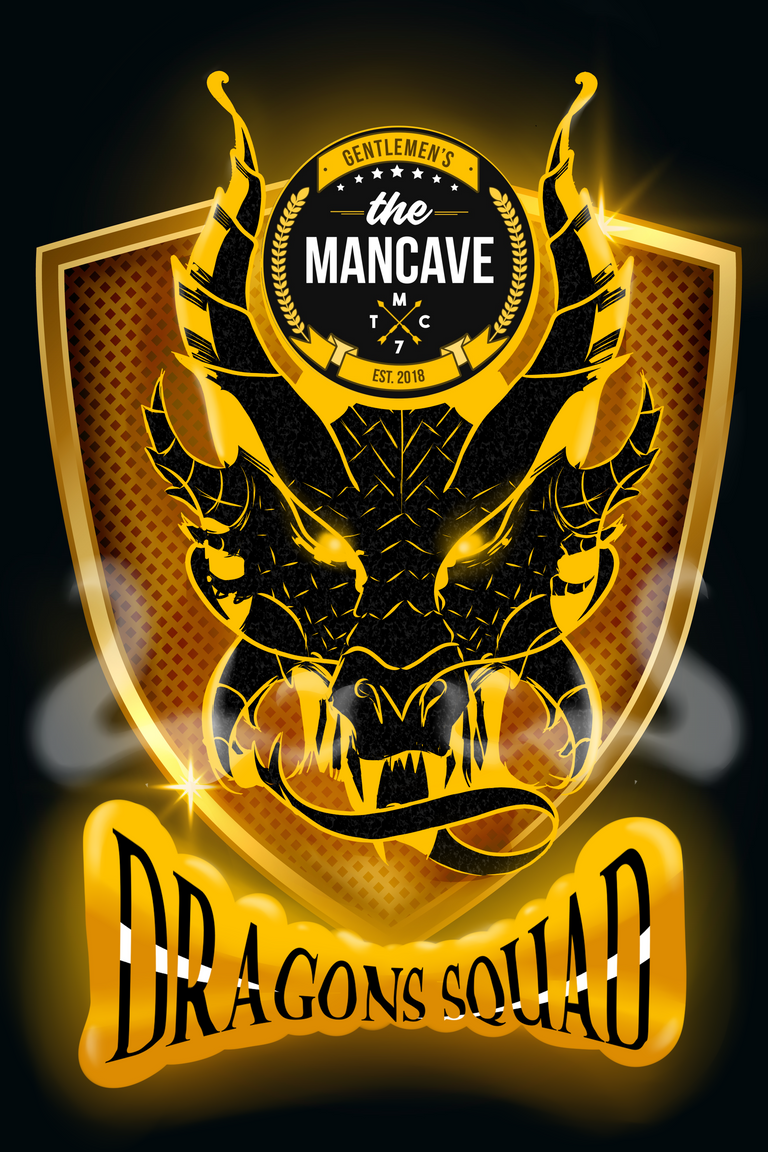 Power up and Hive on!
---
---