Oct. 6, 22: Routine, Errands, Raven's Court, Teaching, TV, and Games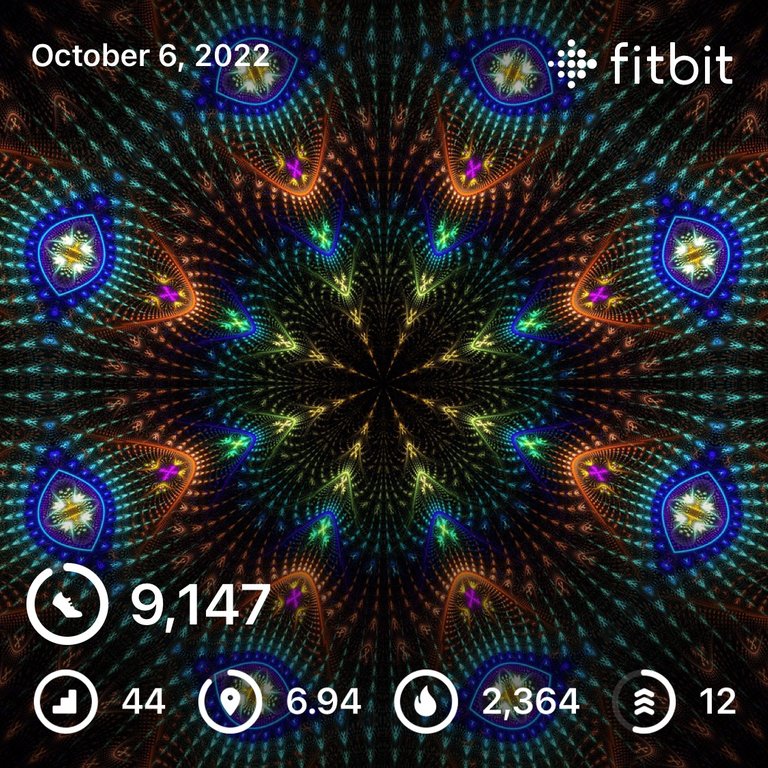 Snoring got me up again around three and out of bed by four. 😢 I guess I should be happy, I only lost two and a half hours of sleep tonight rather than the full three hours like the last two nights? 🤷 Needless to say, I'm not feeling particularly energetic these days and trying to get myself going again after being sick is proving to be somewhat of a struggle.
Did all the usual morning stuff and am starting to get back into catching up on stuff I was behind on. Not much going on there, really, though. Did some curation, some token shifting, chatted on Discord for a bit, and watched some more YouTube videos getting set for teaching tonight.
Worked on my post for the day and have been struggling, to be honest, to put anything decent together…still not a whole lot of accomplishments to speak of, so kind of a lot of words to fill about nothing, but it was still halfway okay and after I got it done and shared, I headed into town to do my weekly errands.
I took the doggy for a ride with me and he was pretty stoked about that and the smoke store was actually open this time! 😯 From there I headed to the puffity-puff store and then back home to grab some lunch.
Not sure if it's my tummy or my tastebuds, but the ham we got just doesn't taste right on my sandwich, so I got a big bowl of cereal for lunch and then started thinking about heading out for a walk. It was kind of gross outside, though, and I didn't have that much energy, so I laid down and played WombPlay games for a bit; didn't fall asleep, though I sorta' wanted to.
Dragged my lazy bum out of bed and did some chores in the kitchen…cleaned out the clean dishes in the dishwasher and did the ones in the sink. Did a bit more prep for today's class (had an ambitious goal for the day, so wanted to make sure my proofs were tight and didn't take up too much time).
Then it was time for Raven's Court over on Pizza Discord. Was fun!!! 😁 I did ok on the trivia bit and was able to withdraw about six PIZZA or so and I won one of the battles for 250 LVL. 🤑
Once that finished up, I fried up some of that ham and made pasta and sauce…that tasted quite good, actually, so I'm not sure if it's the honey flavor that's making it taste weird or what.
Then it was time for Calculus class. Like I said today was ambitious and we looked at the directional derivative (I showed them the limit definition and then how to actually calculate it) which led us to the concept of the gradient. I showed them how the gradient is the direction of greatest increase and that its magnitude is the maximum value of the directional derivative.
Then I showed them how the gradient is normal to a surface's level curves and we used that to find the equations of tangent planes and normal lines to surfaces at a point.
I finished up by showing them how to find the equation of a tangent line to the intersection of two surfaces (take the cross product of their normals). That was actually everything I'd planned to cover for the day, but we're still one class behind schedule. 😢. Not sure there's going to be any realistic way to make that time up, at least not that I can see right now…not really any material coming up that I can shorten the time on. 😡
Once class finished up, I got myself ready for bed and plopped in front of the tube. Ended up being quite late before I finally fell asleep, nearly eleven! 😱
Got three days off now, so hopefully I can recharge some…starting to feel that pressure on myself to work on the website as well, will have to see if I can pin down a task to try and accomplish.
---
My dShitty stated income actually went up for once! Now, it was by two SIM, so don't get all excited…they'll easily find five ways not to pay it out anyway. We had a power outage crisis as well, but the effects are an empty object, so no crisis I guess?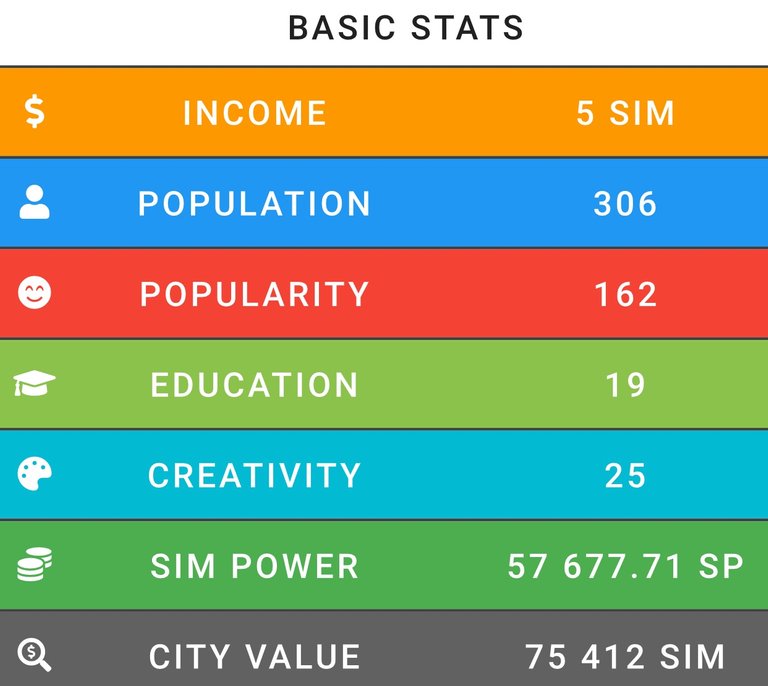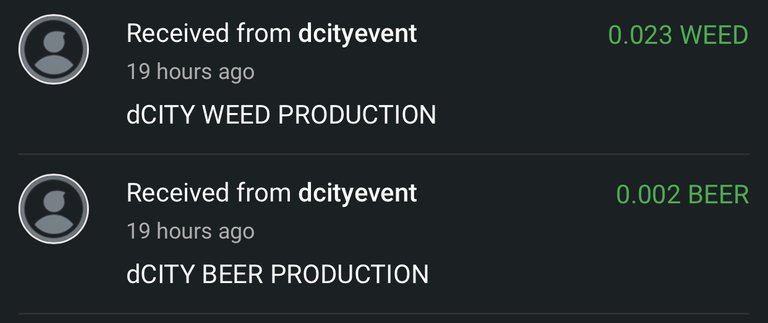 ---
My Rising Star Ego is still zero, amazingly, so I'm continuing with my missions. I have at least made it once third of the way to millionaire, I suppose that's progress.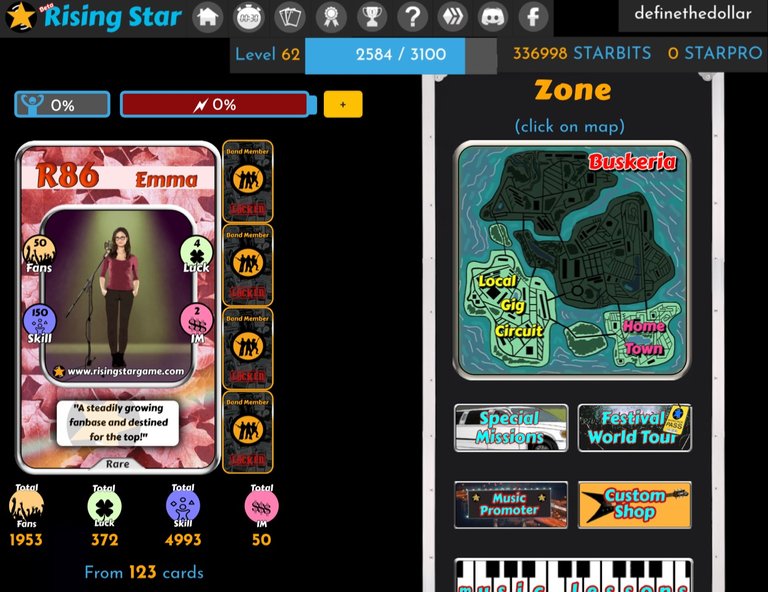 ---
Not sure how long HashKings has been sitting there now…at least a good week or more. I guess I should get on with it, at least the waiting gives me a new plant picture for a few days. I think I got some BUDS from the PIZZA giveaways as well, so I think that balance has changed, so I should probably get some new pics anyway.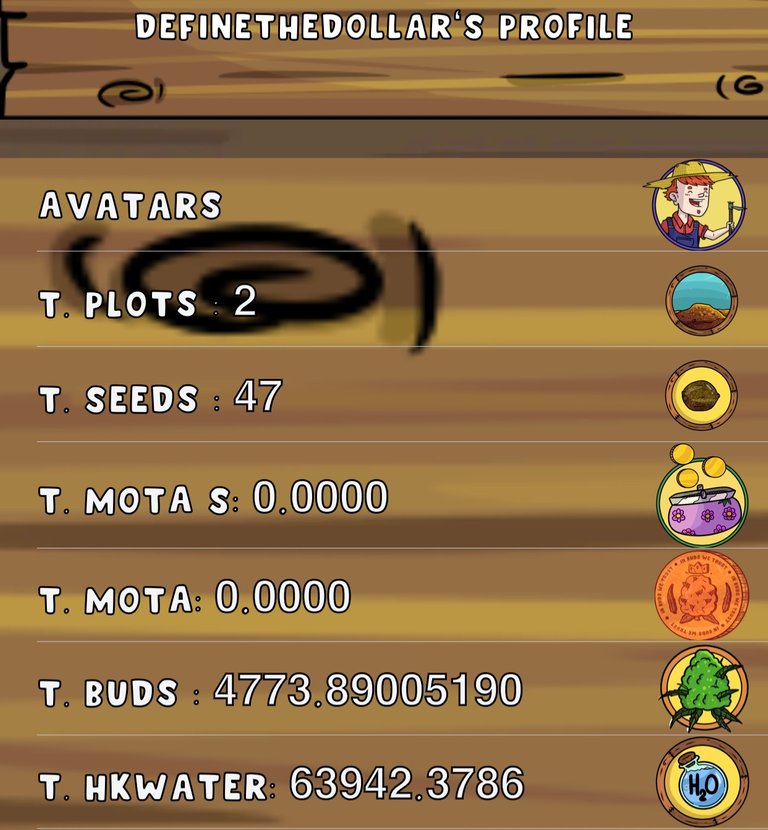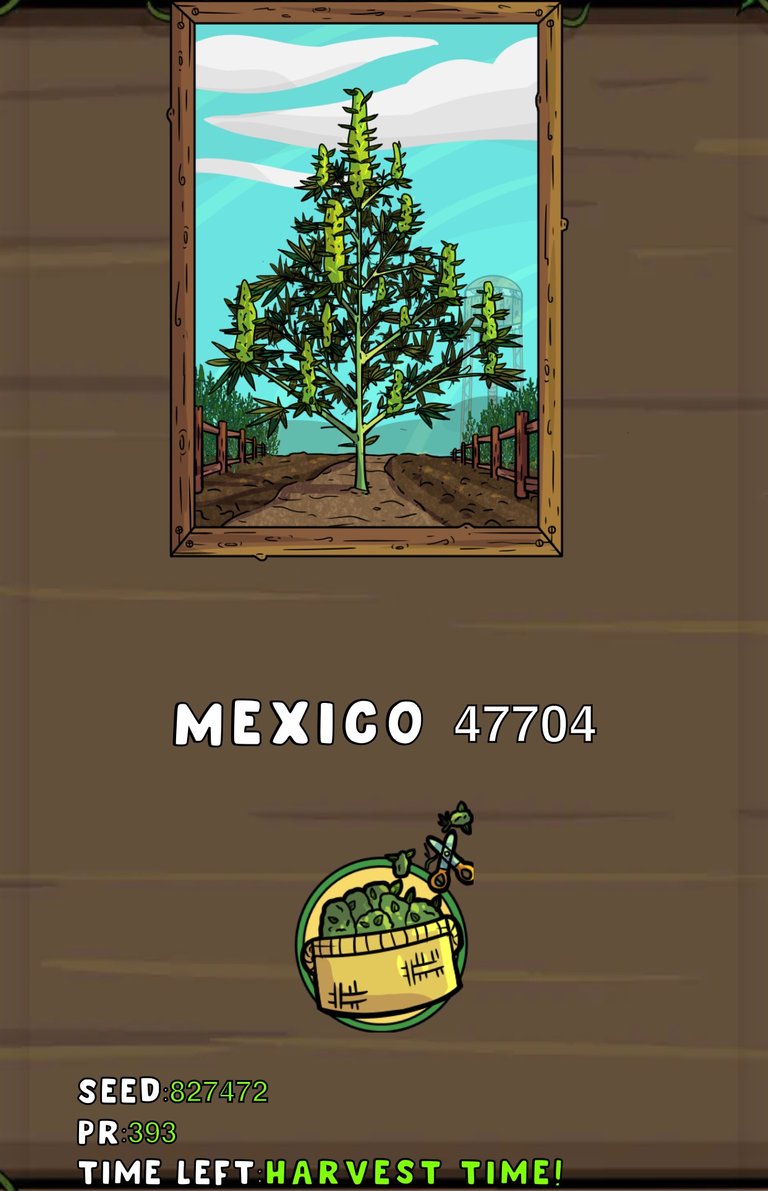 ---
Been three days now since I played any Splinterlands. It's a bit odd as well, I usually feel this urge like I should try and earn something and then figure nah, it's not worth the hassle…now, I'm not even feeling that urge.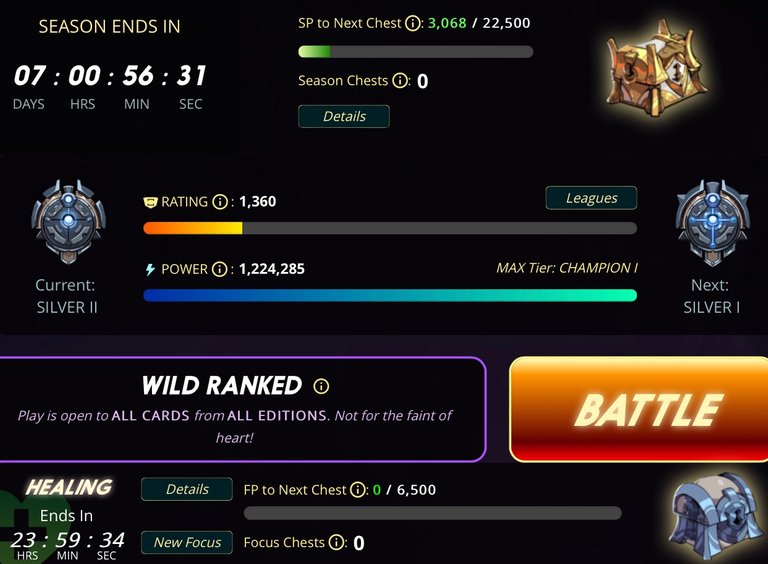 I claimed my SPS interest for the day and had another chunk ready to move out and I did even though I hadn't swapped out the last batch. I did swap a little more than half out now…kinda' thought I should just do it all, but I like having that bit of dry powder left to see if I can get a better price.
Haven't touched vouchers in a long time, I keep forgetting to even check on them. 🤔
---
Average Last 7 Days: 6,921
Lifetime Average: 14,720
10k per Day Streak: 0
Longest Streak: 204
Distance on shoes: 1063.06 km
Distance on hikers: 67.07 km
#AutomaticWin Tally: 425
#AutomaticWin Streak: 0
Longest Streak: 53
#TripleTen Tally: 118
#TripleTen Streak: 0
Longest Streak: 7
#DoubleDay Tally: 236
#DoubleDay Streak: 0
Longest Streak: 37
Highest Floors: 120
Highest Daily Steps: 41,528
Zombies evaded: 0/0
Mindfulness Diary:
Health: 78%
Satisfaction: 63%
Energy: 75%
Productivity: 70%
---
Referrals: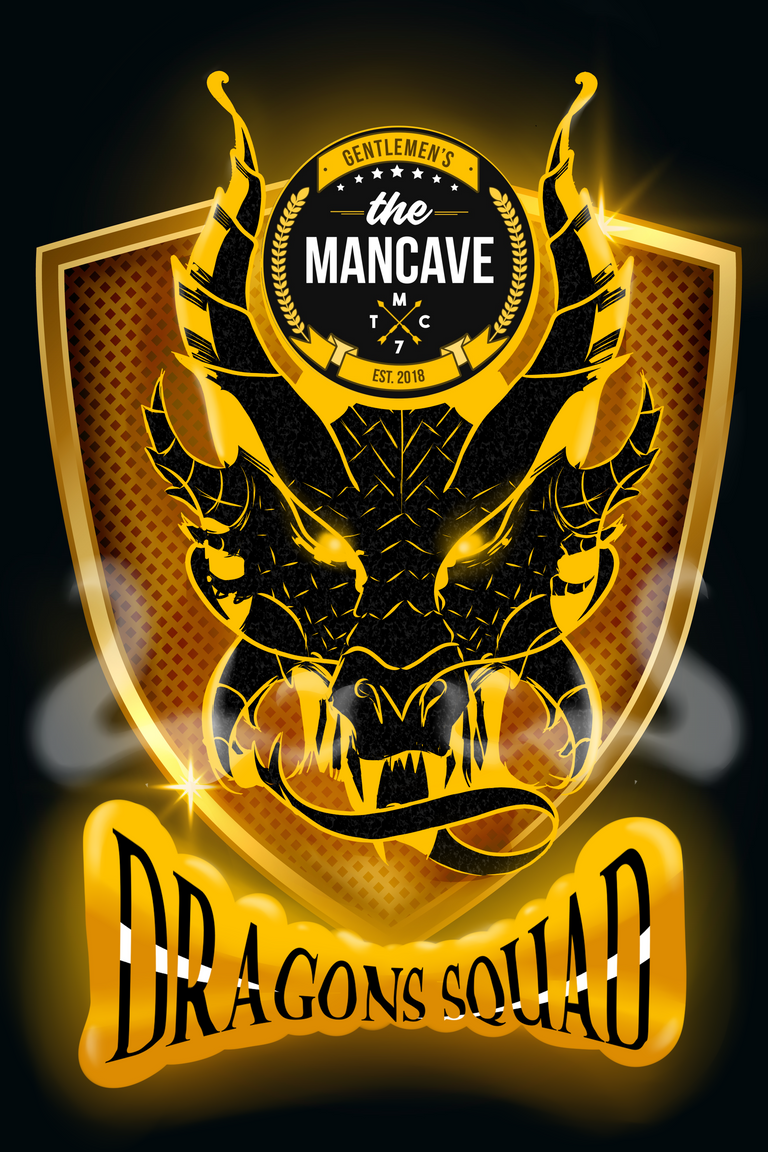 Power up and Hive on!
---
---