Oct. 9, 21: Routine, Walking, MSP Waves, a Movie, TV, and Games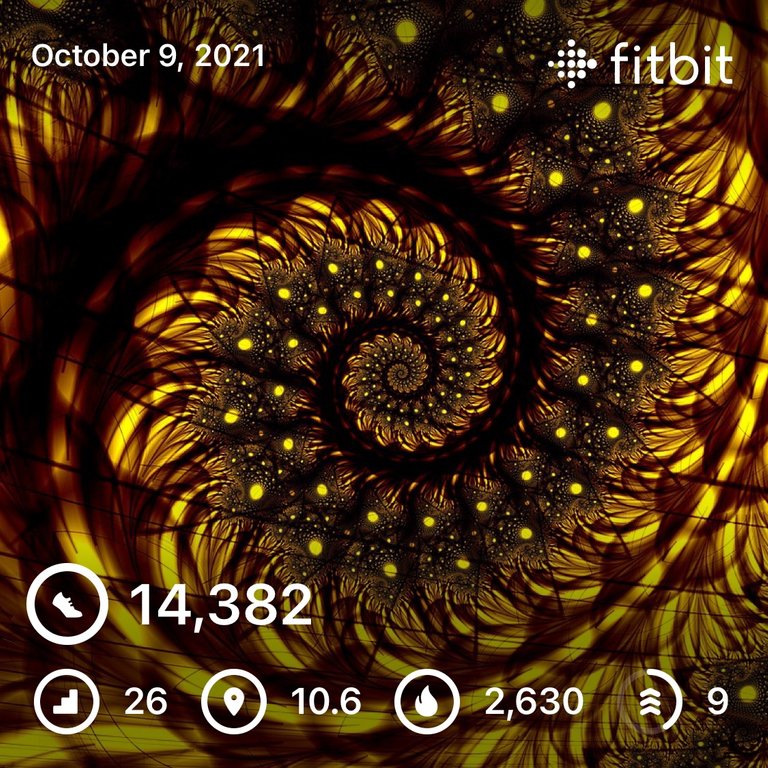 With my back hurting, I took some painkillers and got to bed pretty early last night. Luckily, the pain didn't wake me up too bad and I got nearly nine hours on top of the three I slept in the afternoon! I thought I was doing good on sleep, but seems like I was short anyway.
Probably going to be a good week or more dealing with this pain; had one, lower down, a week or two ago. That one took about ten days or so to settle down…was nasty 'cause it hurt to breathe. This one is more like a hot spoon 🥄 sitting in the middle of my shoulder blades, at least it's not the hot knife it was when it started…that's improvement, eh?
Did the usual morning routine and was generally nonplused as usual. I guess cryptos are holding up, relatively speaking, but HIVE still around $.8 (basically where it was before the pump) and FIRE has gone nowhere…been trying to tell myself that I've offset the losses with gains in H-E tokens, but an ETH I could sell instantly without question; whether there's H-E liquidity and/or demand is a different story.
Spent quite some time staking up and dealing with H-E tokens. I had been doing that pretty much every day, but even with Keychain it's time consuming…been trying to wait a few days and make spending that time a little more worthwhile. Even then, the second I get my wallet cleaned up drips of tiny fractions of coins start coming in again. It's a never ending story.
Got my post done for the day, although it wasn't much interesting having slept away the day for the most part, and then we headed out for a walk with the dog. Even though there's no more incentive to #AutomaticWin, I think I'm still going to try and go for it from time to time. Today, we were long since past time to get one.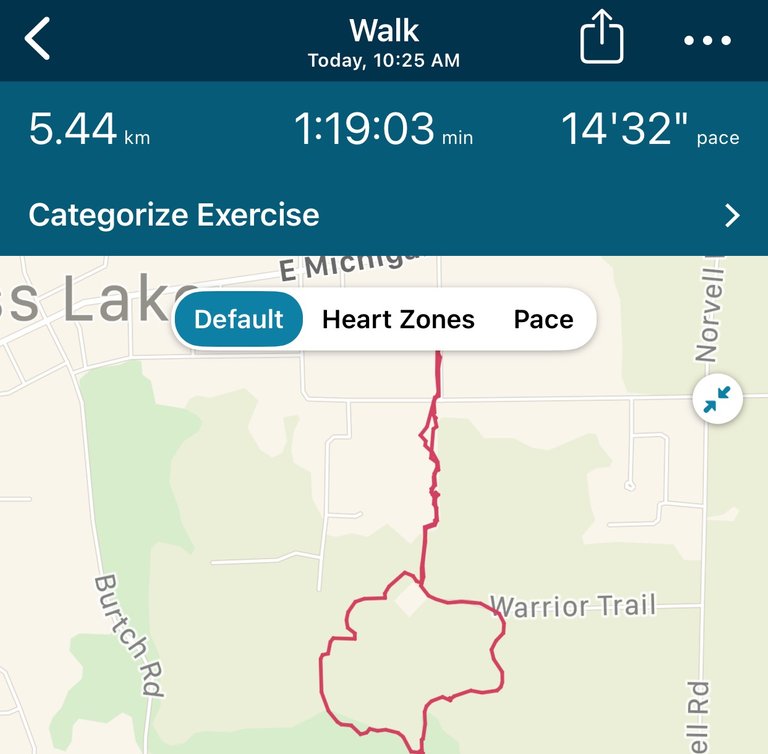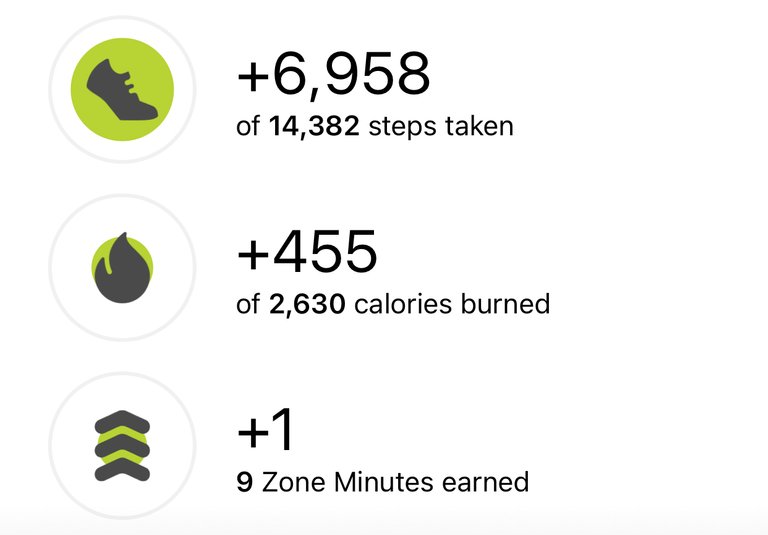 Looks like we're going to have a little second summer here. Was somewhat chilly to start and I had my jacket and long stuff on, but the Sun burned away most of the clouds and it warmed up quite nice.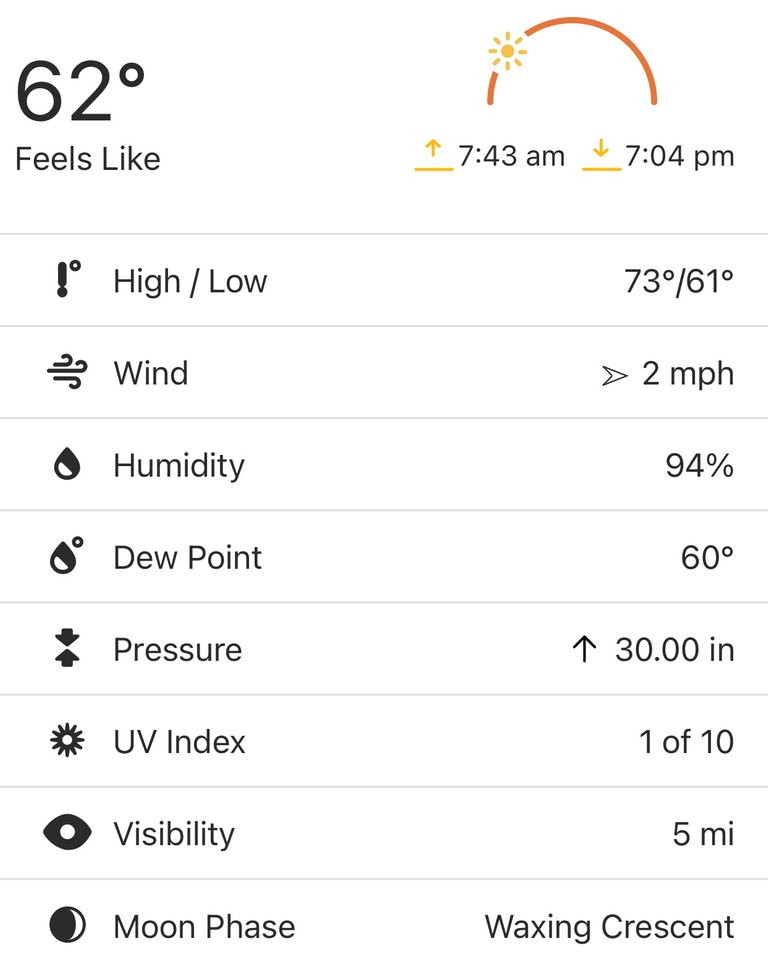 Good to see a little sunshine coming through the cloud cover, been a week or more of crazy rain all the time!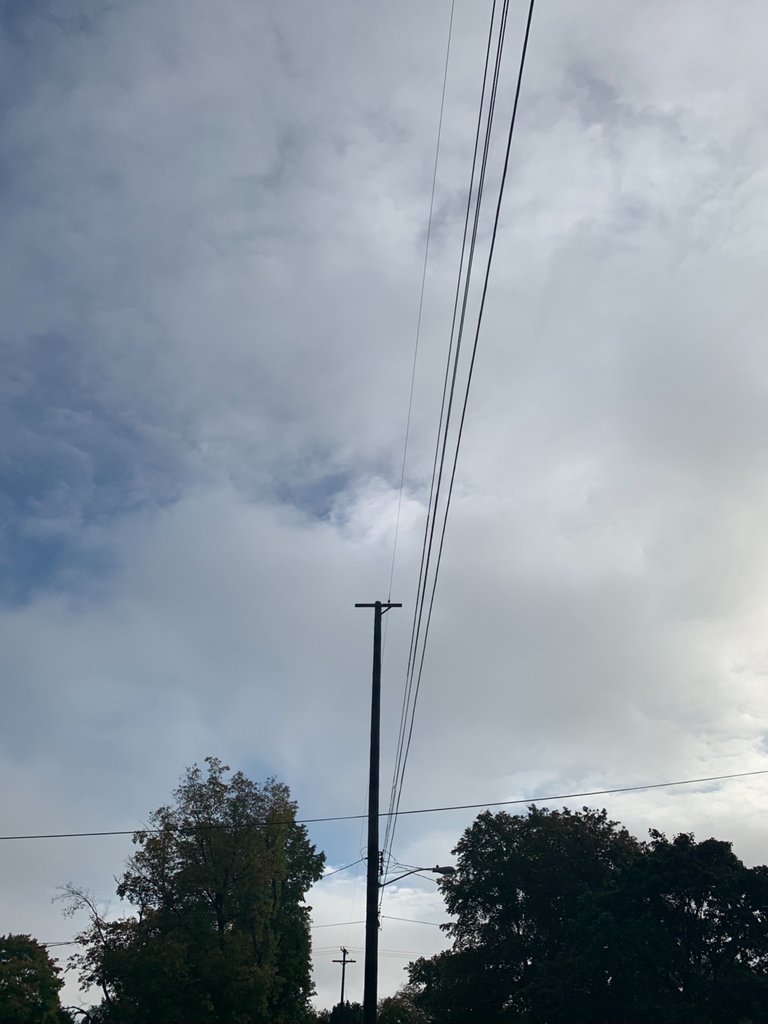 You can see how much rain we've had…the pond is nearly overflowing! The islands in the middle are mostly submerged. Just a couple weeks ago, it was looking scary low and you could see the bottom mud all around the edge; not so now, for sure!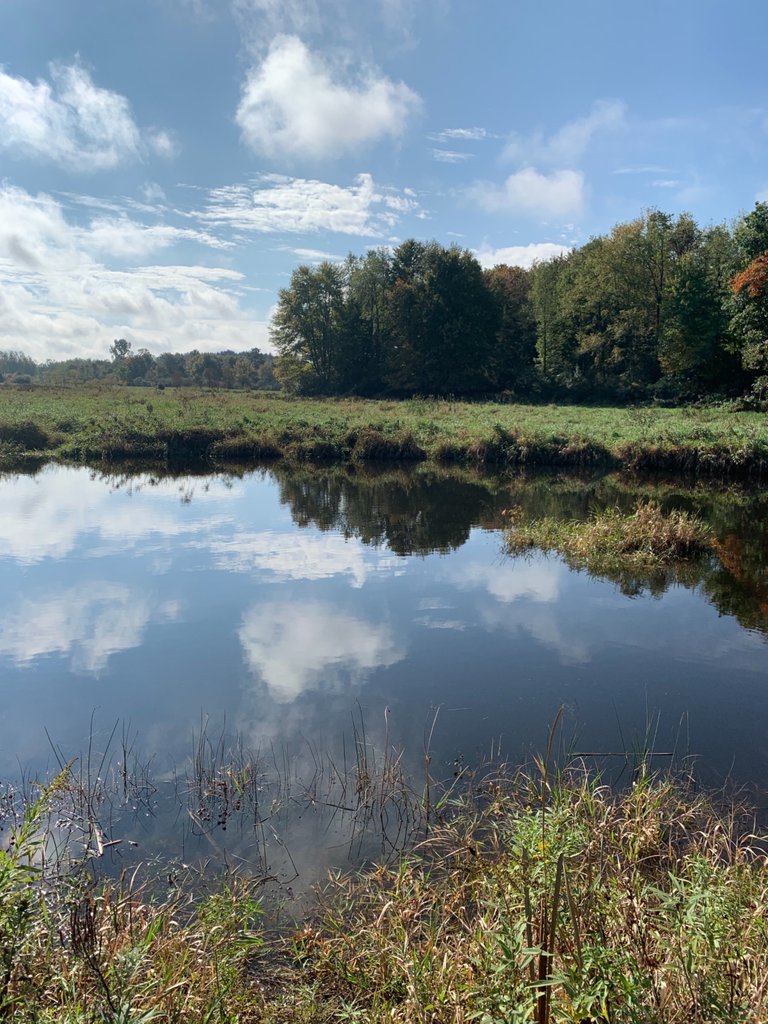 Actually saw quite a bit of life today! Might have had a little better luck since we went out later than usual (also meant we didn't meet any of the other people with dogs that we usually do). Saw this cool, black caterpillar 🐛 but couldn't get a good focus.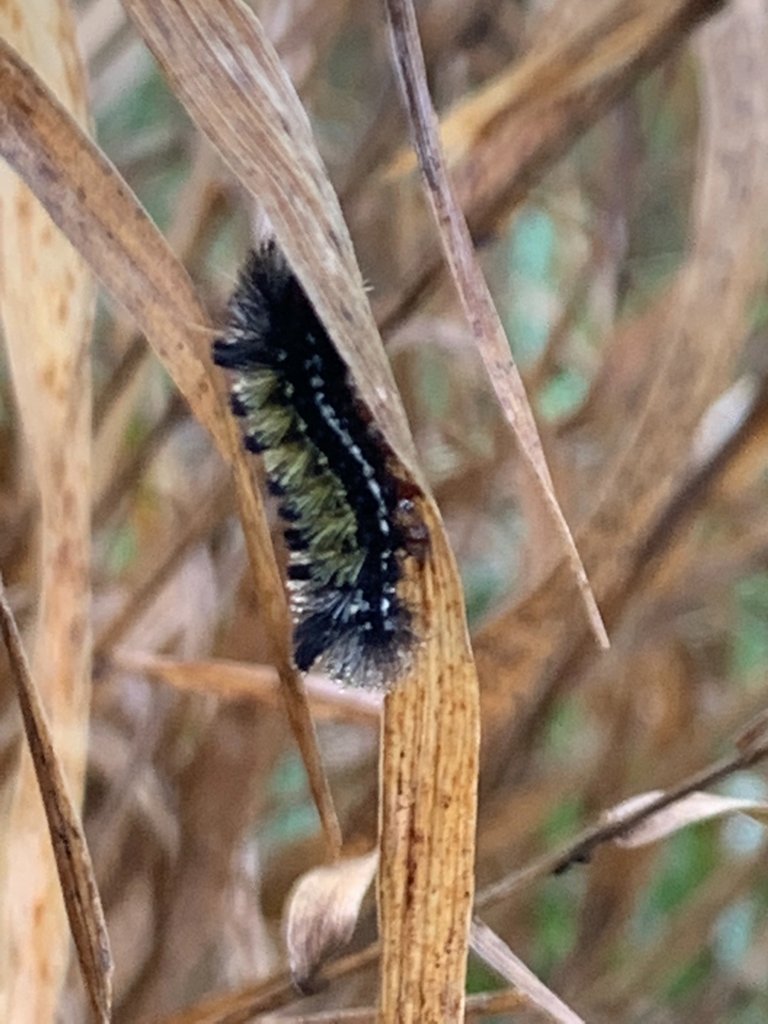 A lot of these funnelweb spider webs 🕸 around. Found one where the occupant was home: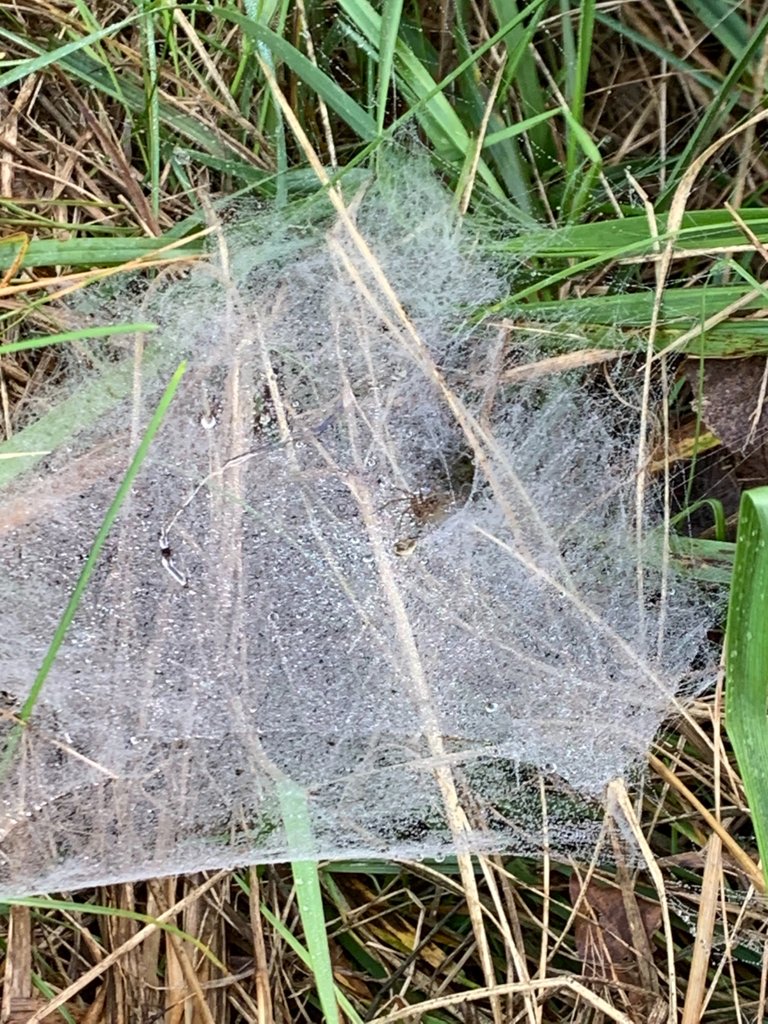 A few boxelder bugs: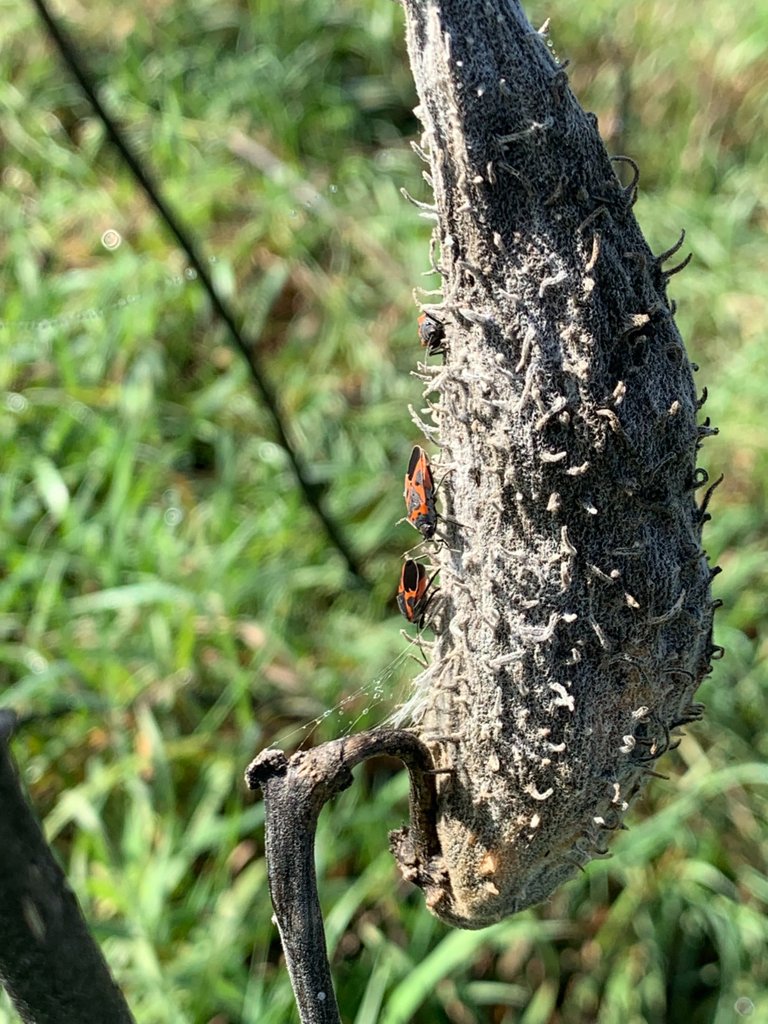 I guess it's been just about perfect weather for the shrooms. We saw a ton today and they're YUGE!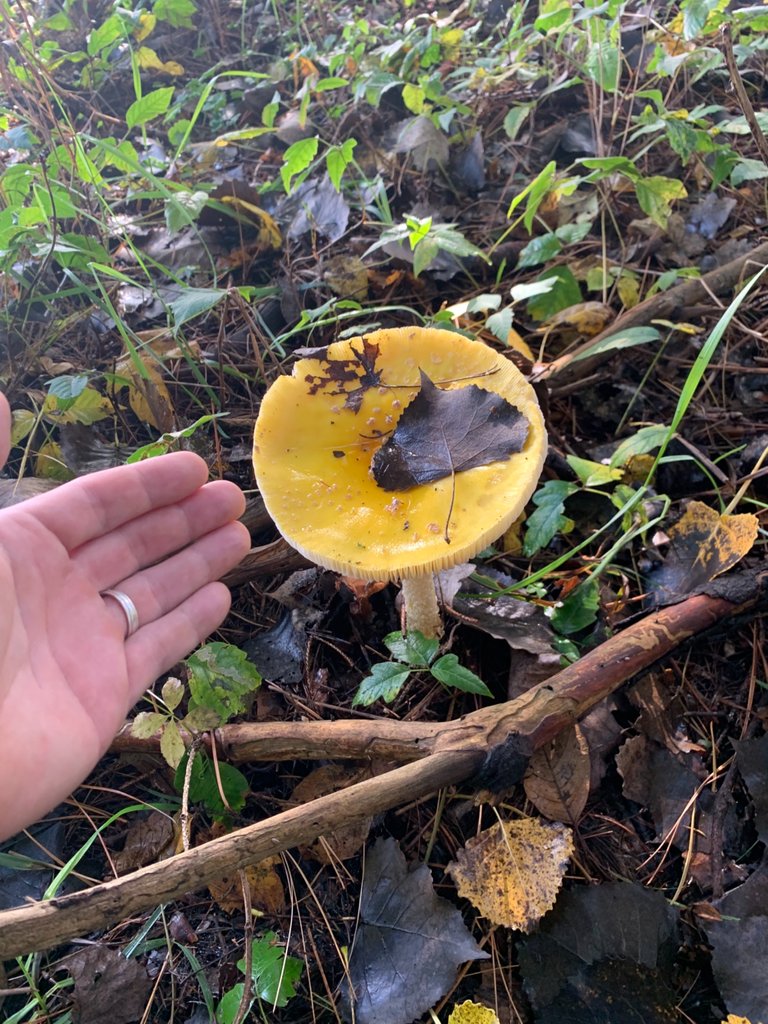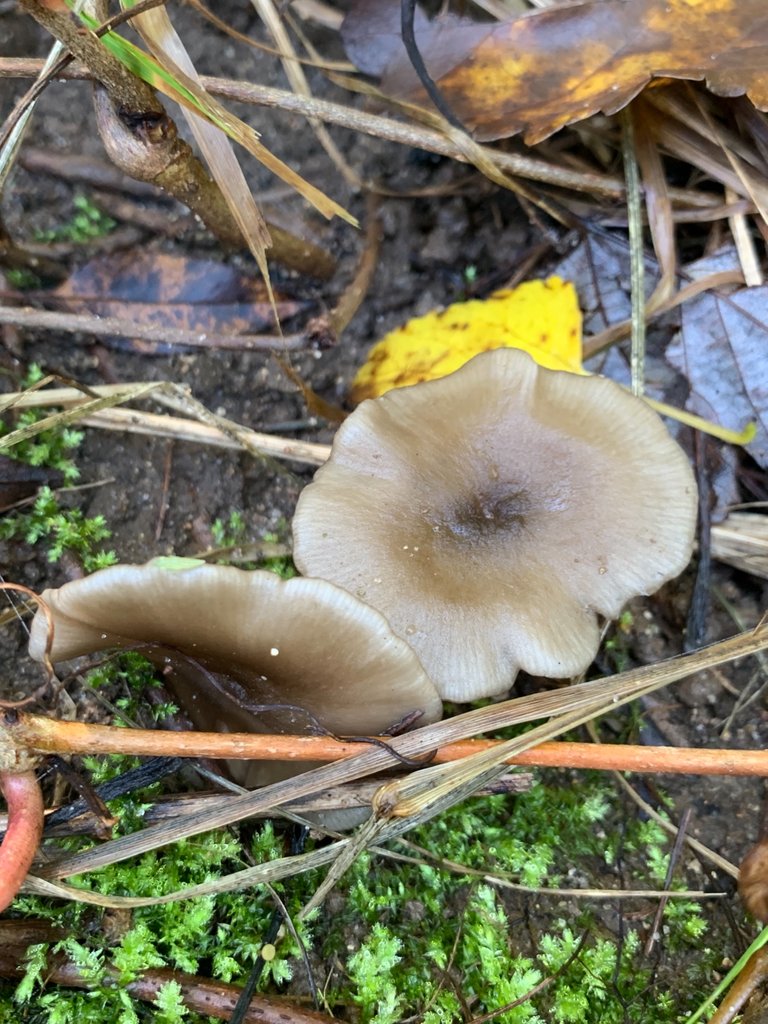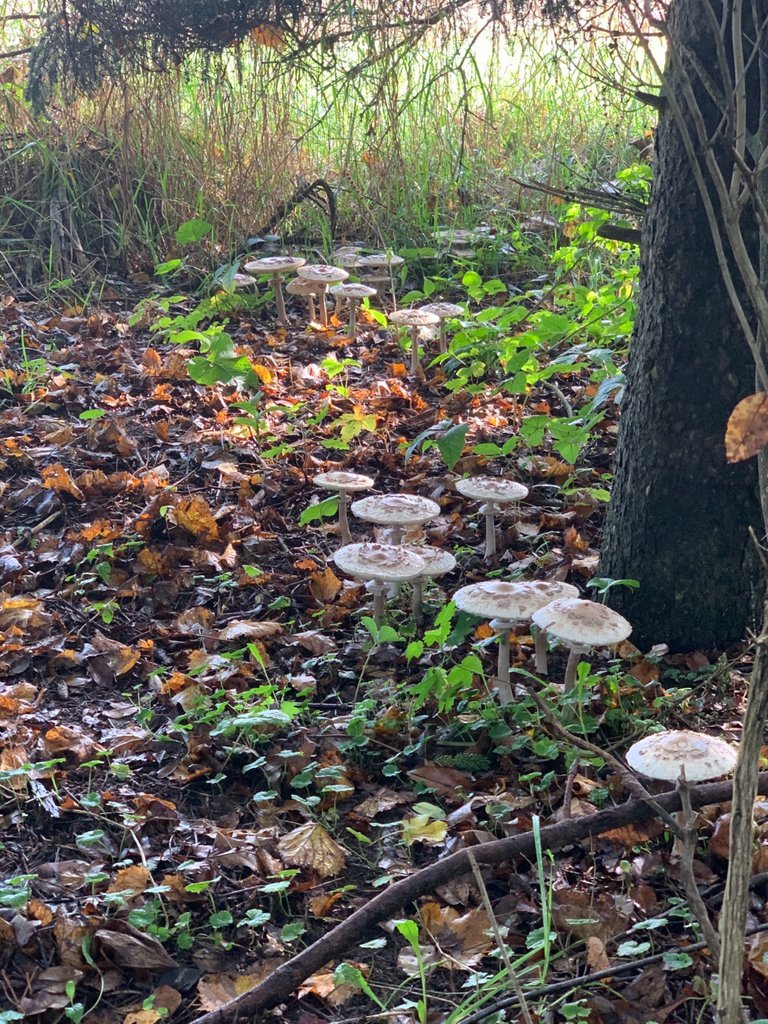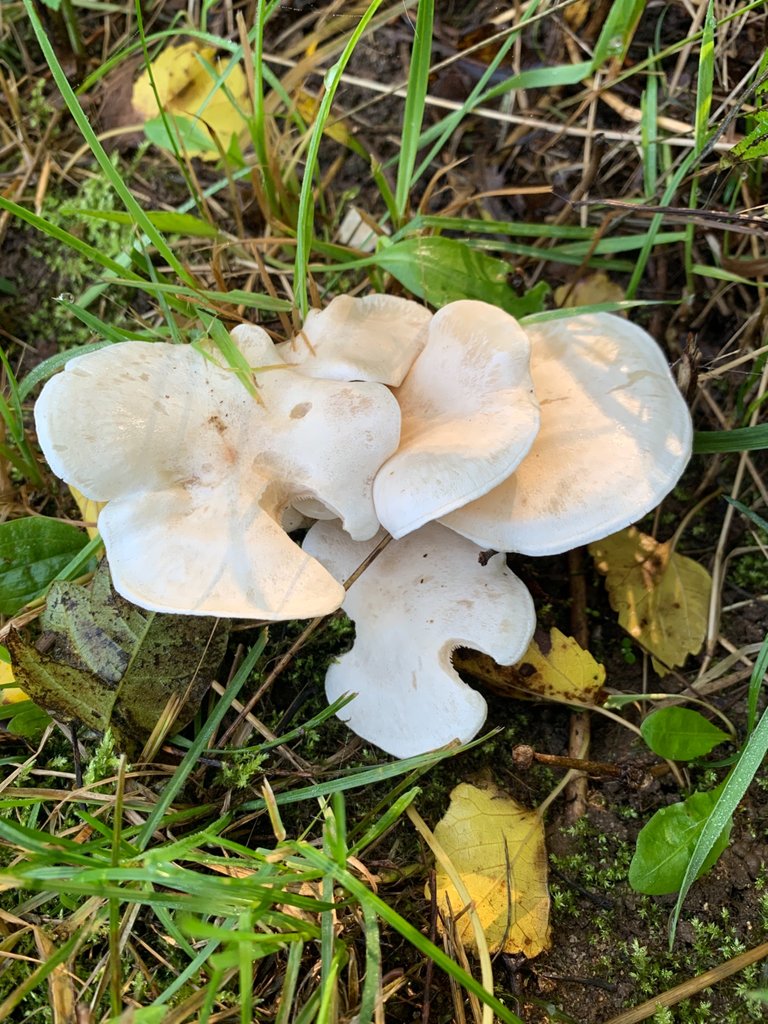 Don't often see these guys! Caught a garter snake 🐍 warming up in the Sun. I almost walked right past it…stayed perfectly still the whole time.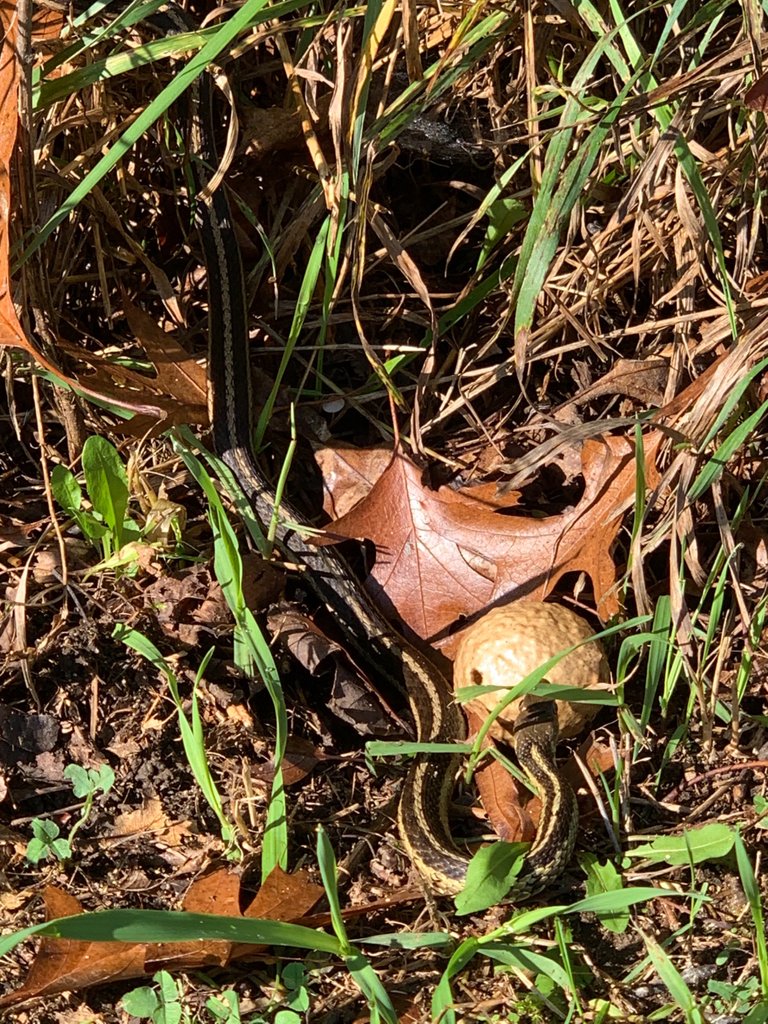 The geese are starting to gather up to head south and the cranes are around making noise as well. They be big birdies:
Had some lunch after we got back, spent some intimate time with the wife, and then went in to Crimsonclad's show on MSP Waves for a bit. Talking about VR amd the upcoming Hivefest which should be fun! 😃 Otherwise, not been chatting much on Discord…still doesn't seem like anyone really noticed or cares, so no big loss, I guess.
In the evening Wenche made us steaks and potatoes for dinner and we watched the new Disney Cruella that we went down and rented from the RedBox. I enjoyed it. Didn't find too much propaganda anywhere and was a pretty good story.
After that we watched some more MacGyver, which it turns out is free on Amazon Prime (it said the rest of the seasons were pay, dunno 🤷). Not feeling too happy about not getting anything done the last two days…been a week that the oil pan has been sitting there on the garage floor. 😢
I did do a little bit of research trying to get past my block on the website, but still stuck…was thinking of a game mode ala Squid Game where any monsters that get killed get destroyed for real and their value is added to the pot, winner take all. Could make for some intense and high stakes games! 😳😮🤩
Fell asleep pretty early again watching the tube. Wanted to play Splinterlands (and tried) but just laid down instead of dealing with the frustration.
---
You can either laugh or you can cry. The dShitty downward spiral 🌀 continues. Disappointment becomes resentment.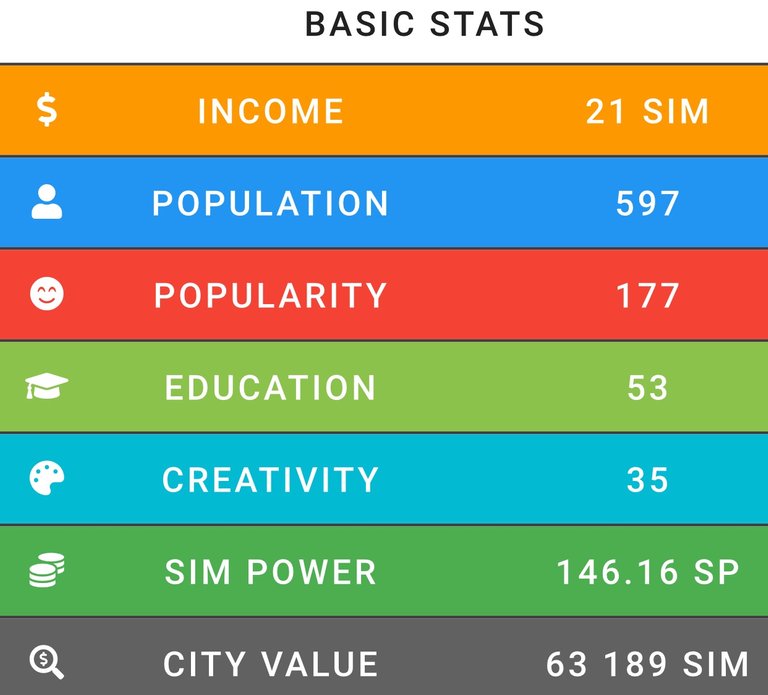 ---
Went in on CryptoBrewmaster once today. Gathered the ingredient I started yesterday and needed water, but it wasn't available, so just did another to stockpile.
---
Missions and lessons, what's new on Rising Star? I suppose I should check the market here soon, but then again, what's the point? Might be smarter to try and start drawing off and selling out Starbits. So far, I've only recycled them back in-game, and since I don't see any rewards coming from my ranking any time soon, might be a way to get a little value back for my time.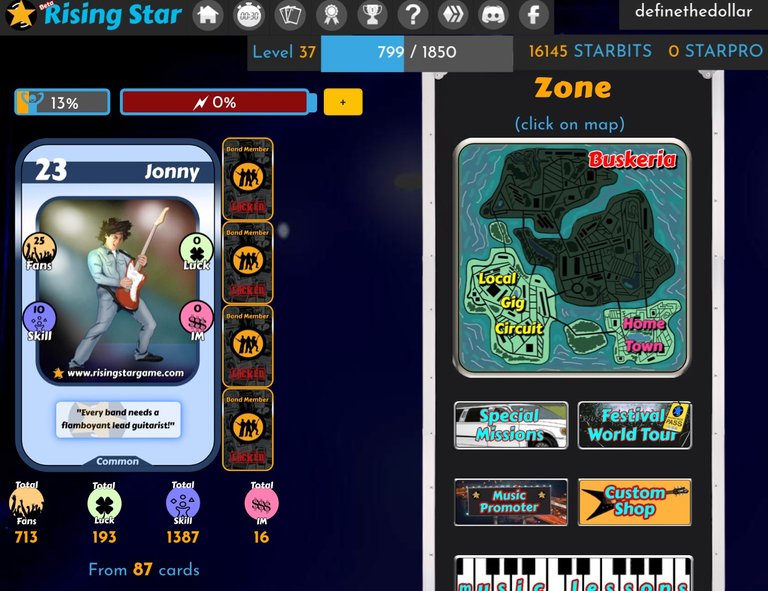 ---
I wanted to play Splinterlands, I honestly did, but it just pisses me off.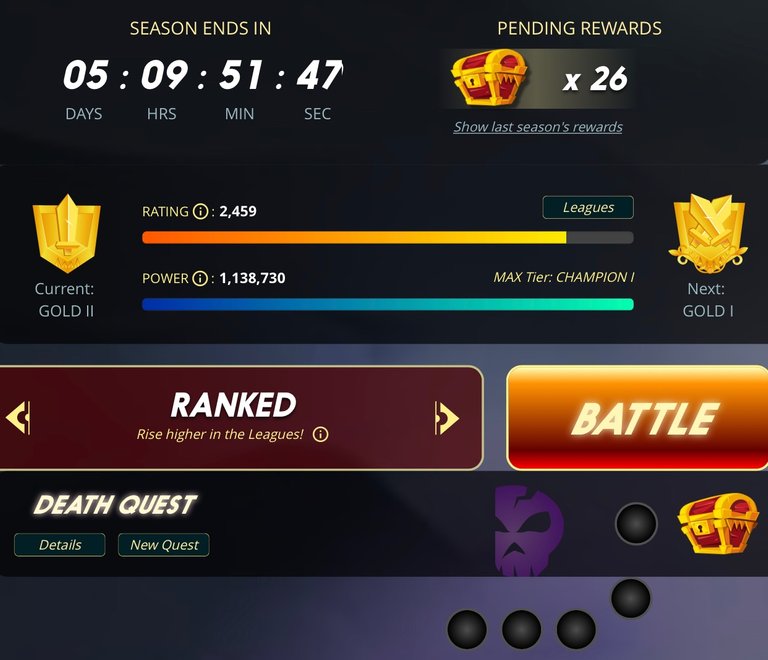 Six losses in a row yesterday and two more today, just lame. Behind a day on my quests now and lost out of Gold I, of course.
---
Average Last 7 Days: 13,555
Lifetime Average: 15,453
10k per Day Streak: 15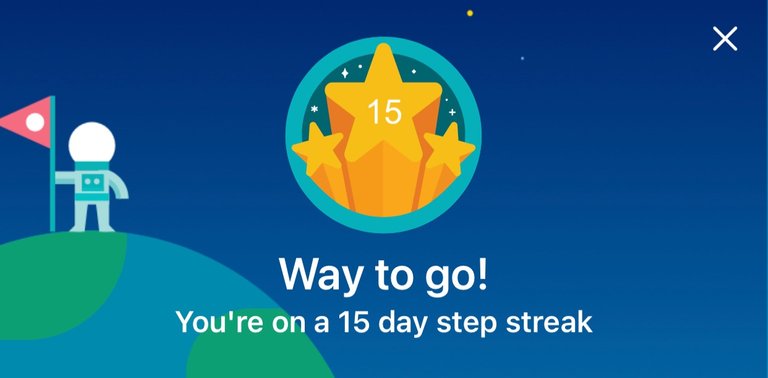 Longest Streak: 204

Distance on shoes: 688.16 km
Distance on hikers: 64.92 km
#AutomaticWin Tally: 421
#AutomaticWin Streak: 0
Longest Streak: 53
#TripleTen Tally: 118
#TripleTen Streak: 0
Longest Streak: 7
#DoubleDay Tally: 227
#DoubleDay Streak: 0
Longest Streak: 37
Highest Floors: 120
Highest Daily Steps: 41,528
Zombies evaded: 0/0
Mindfulness Diary:
Health: 73%
Satisfaction: 75%
Energy: 80%
Productivity: 50%
---
Referrals: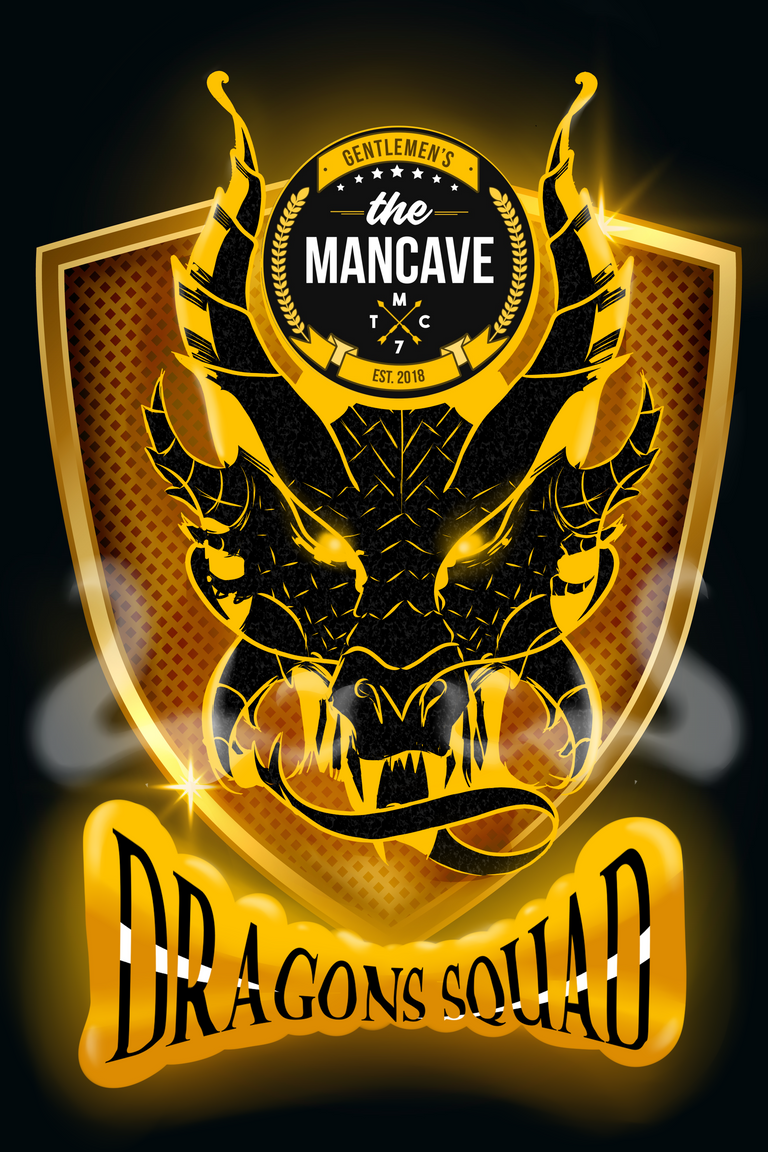 Power up and Hive on!
---
---