Sept. 15, 22: Routine, ETH Merge, Errands, ZombieRun, Teaching, Bitdegree, SM Season Ends, TV, and Games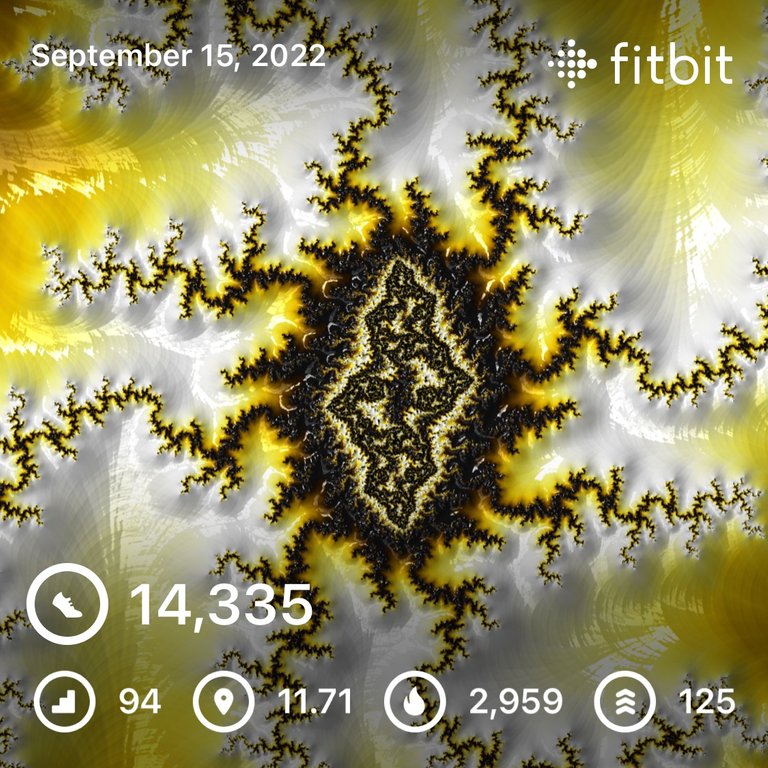 [Oh, boy! I've gotten sucked into watching the HiveFest stream on Discord this morning and I'm getting a really late start on my post this morning. 😱 Hopefully still have enough time…]
Got a pretty solid night's sleep tonight, from ten to about six thirty. I did end up about a half an hour short, but didn't drag too bad. Spent quite a bit of time after I got up studying for teaching this evening and then got on with the morning routine.
I guess the major interesting news of the morning routine this morning was waking up to find that the ETH Merge had happened and had gone smoothly with only one missed block! I expected to see some volitility, but for most of the morning it just traded sideways and then, surprisingly, took a hard dump! 😳
Amazing that the so-called "third most important event in crypto" just made the market go "Meh, how's my Doge?" 🤷
I guess the other interesting thing that was going on was the end of the Splinterlands season and then the RiftWatchers expansion presale in the afternoon. I tried to claim my rewards, but I just got errors…too much traffic, they still haven't beefed their servers enough to handle it (and it was stupid to put it all on the same day).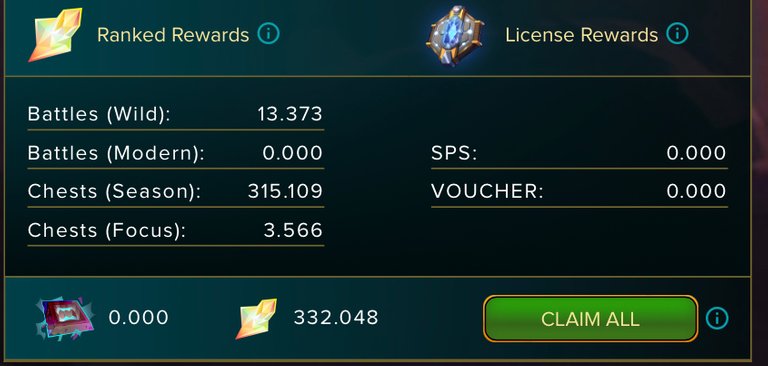 The presale sold out in like two minutes, so obviously I didn't even get a chance to go in before it was over. Thinking I might check on H-E to see if I can pick some up for a bit cheaper or not. Was going to move the SPS back in and get packs, but not sure if it's worth it, especially since like I said I won't get enough cards to make them useful really anyway.
After I got my post done and published, it was time to head into town to run my weekly errands to the smoke store and the puffity-puff store. It wasn't terribly warm out and the doggy really wanted to go for a ride, so I took him with me.
Got back, grabbed some lunch, put away the dishes that had been sitting clean in the dishwasher for a couple days (slacker), and then started looking towards heading out for some exercise. I felt a little bad leaving the dog behind, but I've taken him the last few days and I wanted to get a Zombierun in.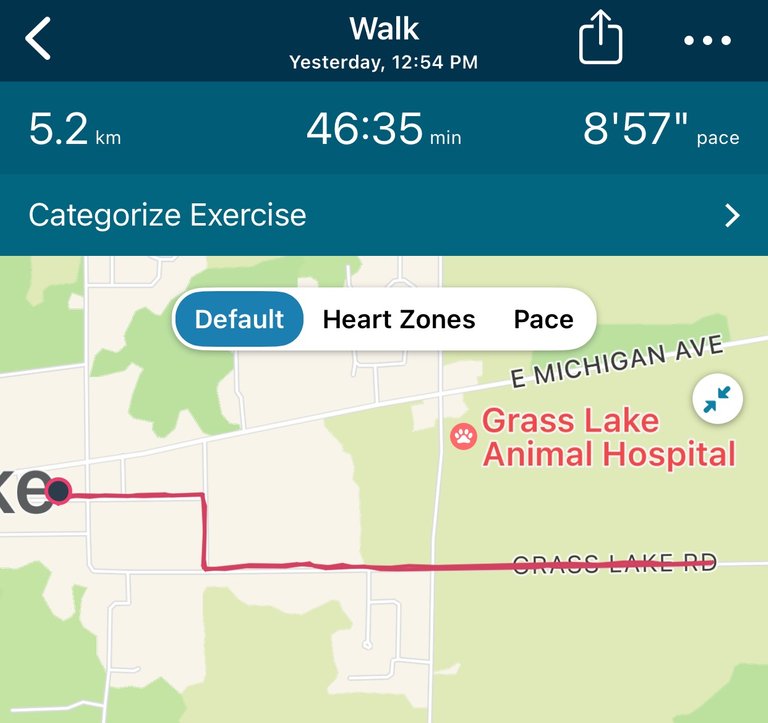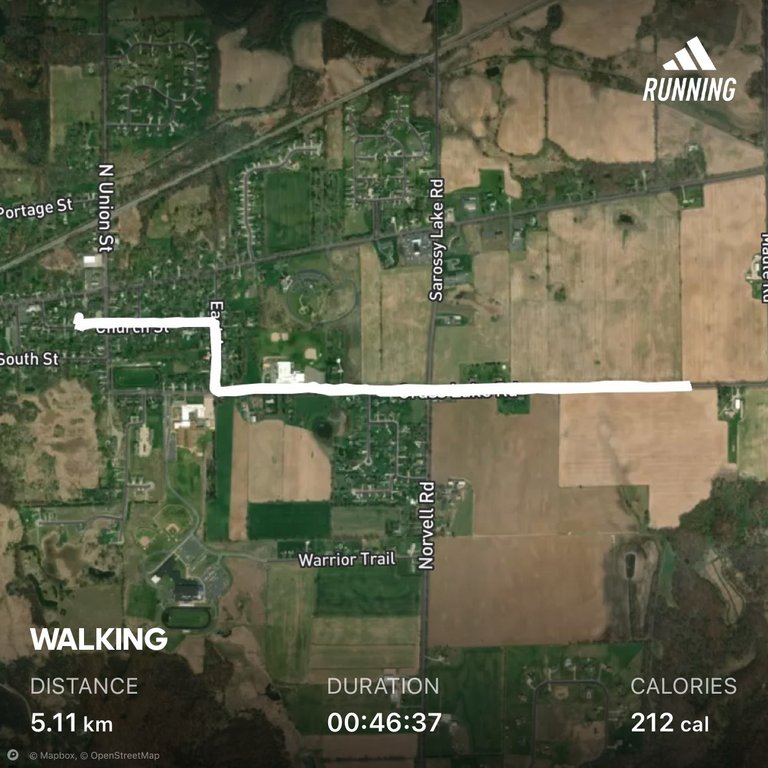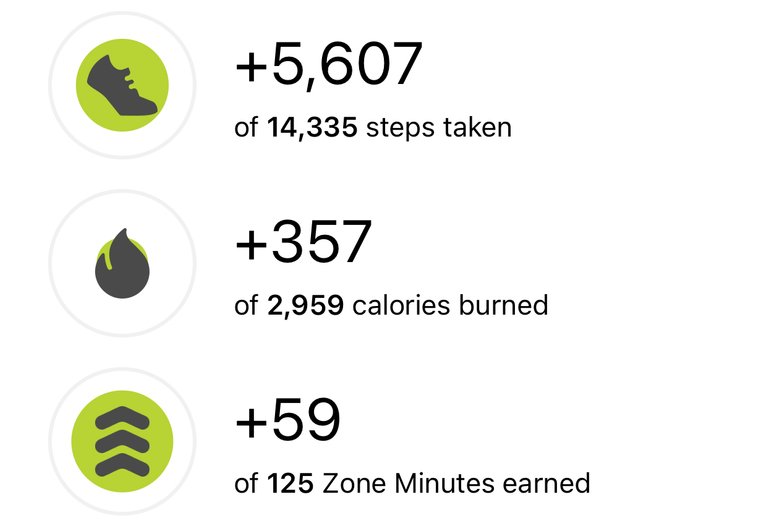 We haven't really started into anything new on ZombiesRun, still more or less talking about the Minister's conspiracy to shoot down my helicopter and replace me with a sentient zombie…I kept a pretty good pace, but didn't push it too hard in between zombs. Three for three zombies 🧟‍♂️ evaded and mission complete. 💪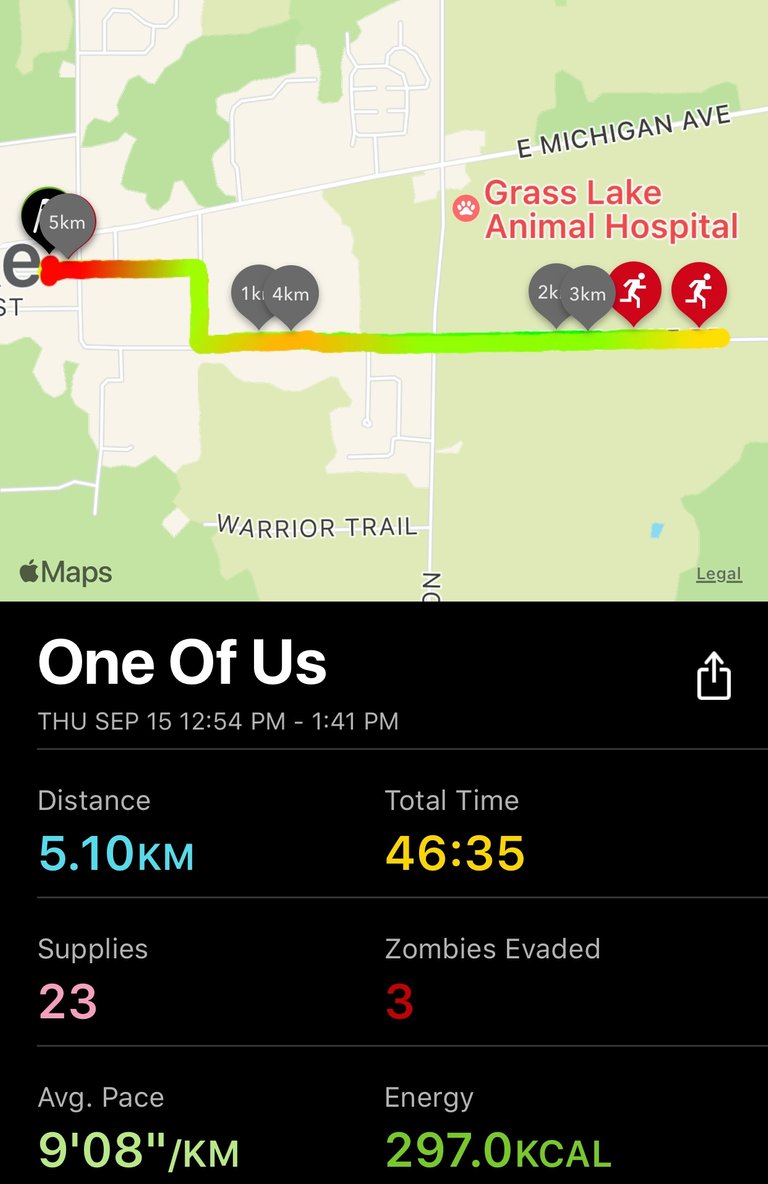 Not particularly warm out today, and a bit overcast, but I enjoyed being out anyway…in fact I had a couple minutes of some amazing ASMR brought on by Miley Cyrus' I Adore You. Felt awesome with my brain tingling…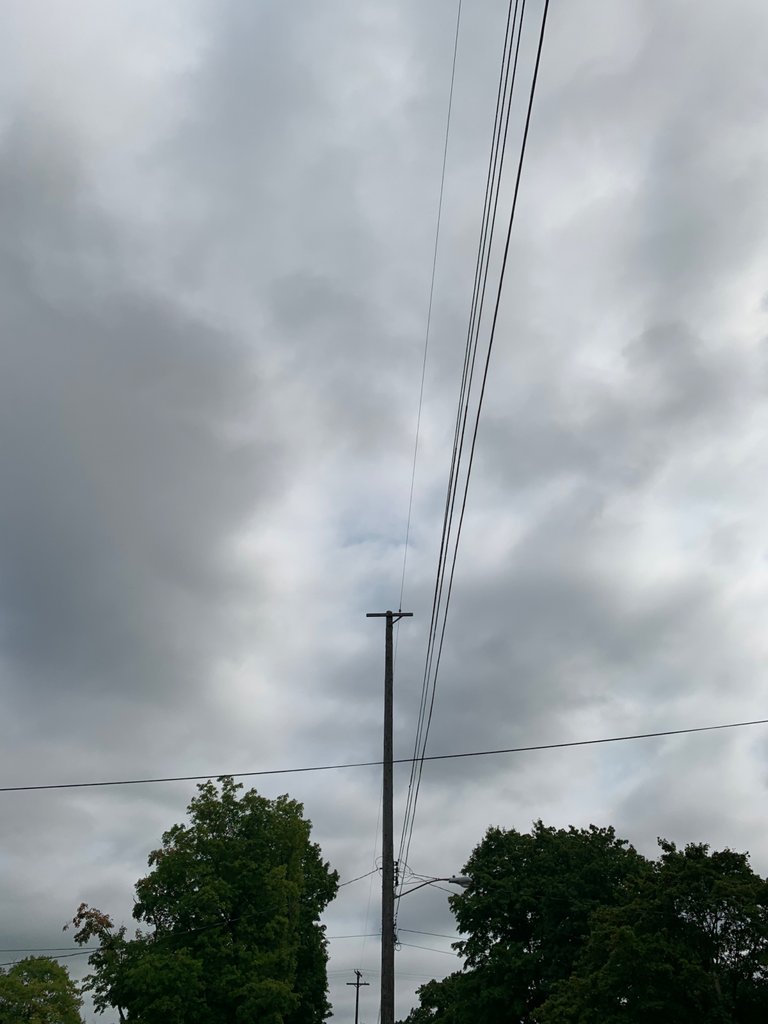 After I got back, I got a shower and spent some more time studying for class; ran a few practice problems to test myself and got my lesson plan in order.
I do have to say that I'm actually quite pleased that I got involved with Unstoppable Domains. I got yet another email from them this evening with a new partnership: Bitdegree. I got in and signed up through Metamask and used my new Web3 email (that I got with my domain) to sign up. 👍
They had a free course offering that was advertised in the email about Web3 identity (was short, only twenty-five minutes) and I received a fifty dollar voucher to mint another NFT domain! 🤑 I have mythixvr.nft, but mythix.nft would be even better…got my eye on it, but it's relatively expensive; but I'm at least halfway there for half an hour's time! 😁🤩
I also got an NFT on Polygon (a certificate of completion) and there seems to be a token that you can earn somehow…only just got started with it, but they made good on their fifty dollar promise, so I think it's pretty cool so far.
I started another free course about creating dApps and deploying them on Polygon (just looking for ways to eventually expand the Mythix ecosystem), but to be honest, it's pretty bad. Half of the first video was just watching his computer slowly load and switch from VSCode to Visual Studio, then he uses some cdn addresses that aren't explained and some moralis server that's also not explained, then at the end of the second video he goes to run it and it doesn't even work. 😂
[Hooray! I was able to get my thousand words in, but I haven't actually finished properly - still have stuff to say about the day - so I'm still probably going to have to go back and edit after posting time.]
---
Looks like we've got another crisis in dShitty today, but luckily it only affected my popularity and not my income. Still only getting around twenty SIM per day, but I suppose that's better than nothing.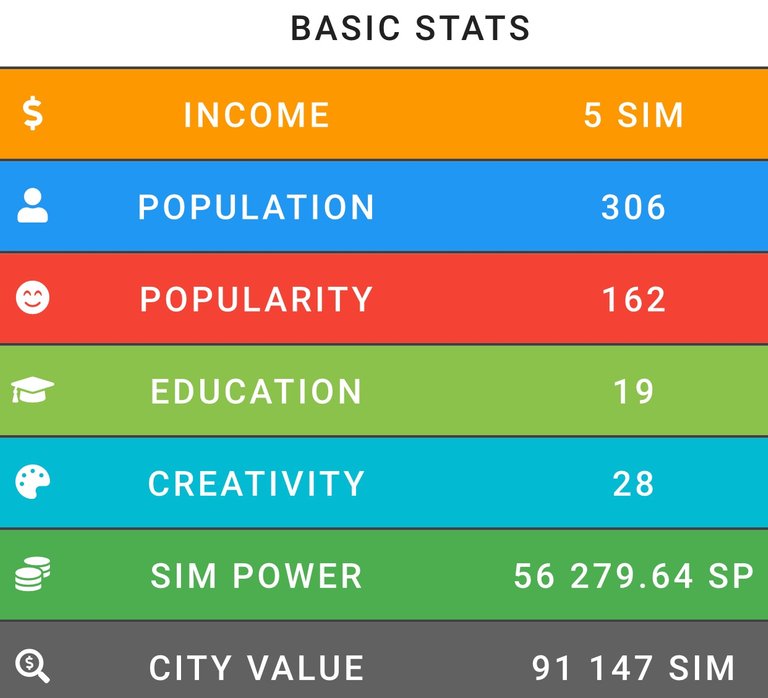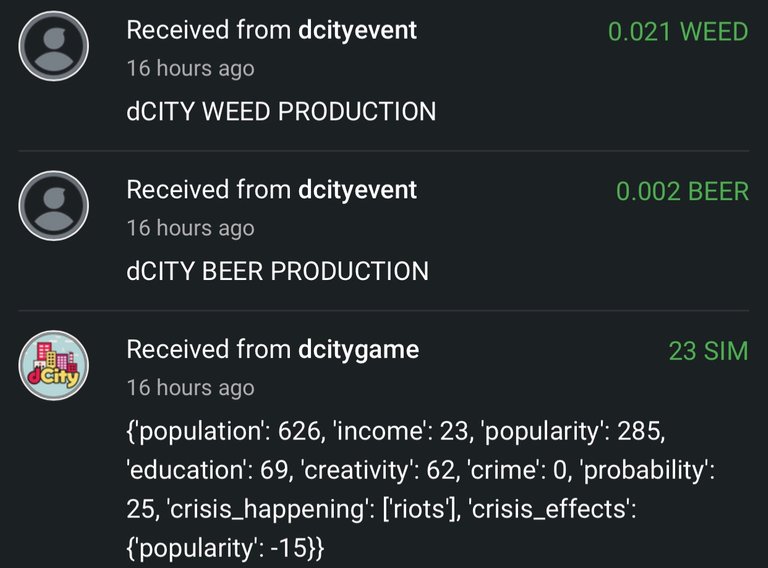 ---
Totally forgot about Rising Star today other than when I went in in the morning and reset my mission. I was surprised again that my Ego is still zero, but hey, I'll take it.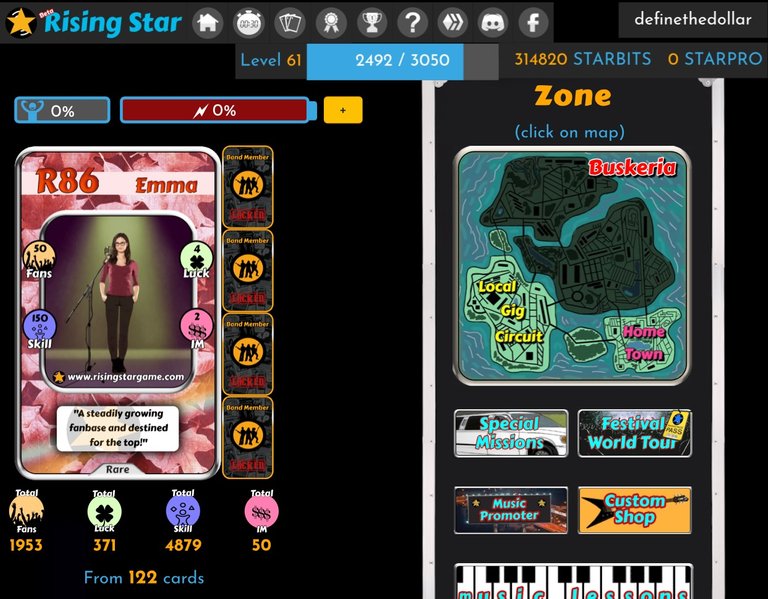 ---
Honestly, I was not expecting it at all, but the HashKing site came back. I didn't bother to check if any transactions work or not, but at least I can get my daily photos while a endlessly wait.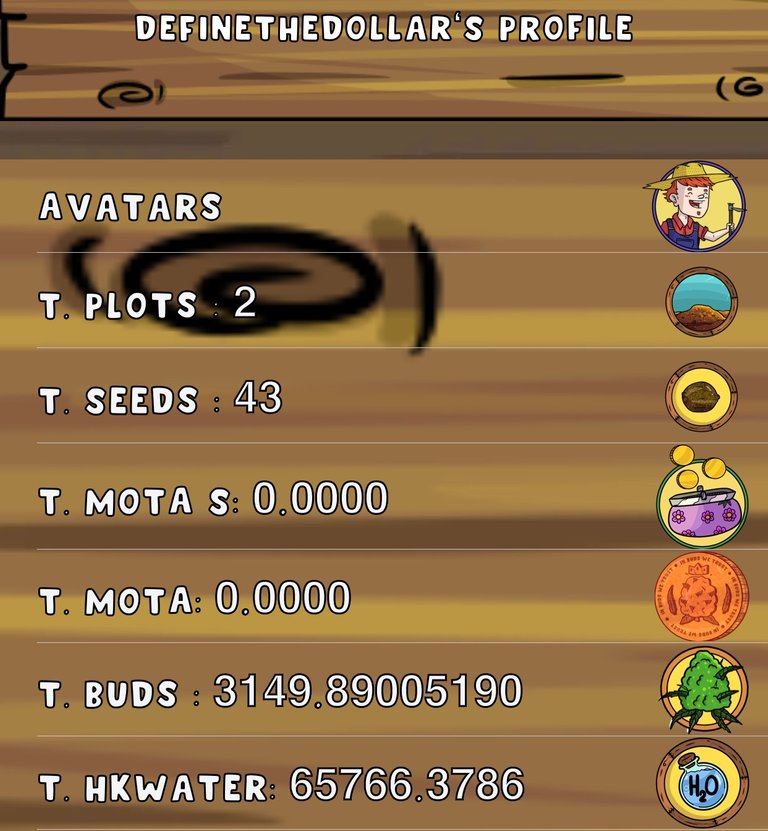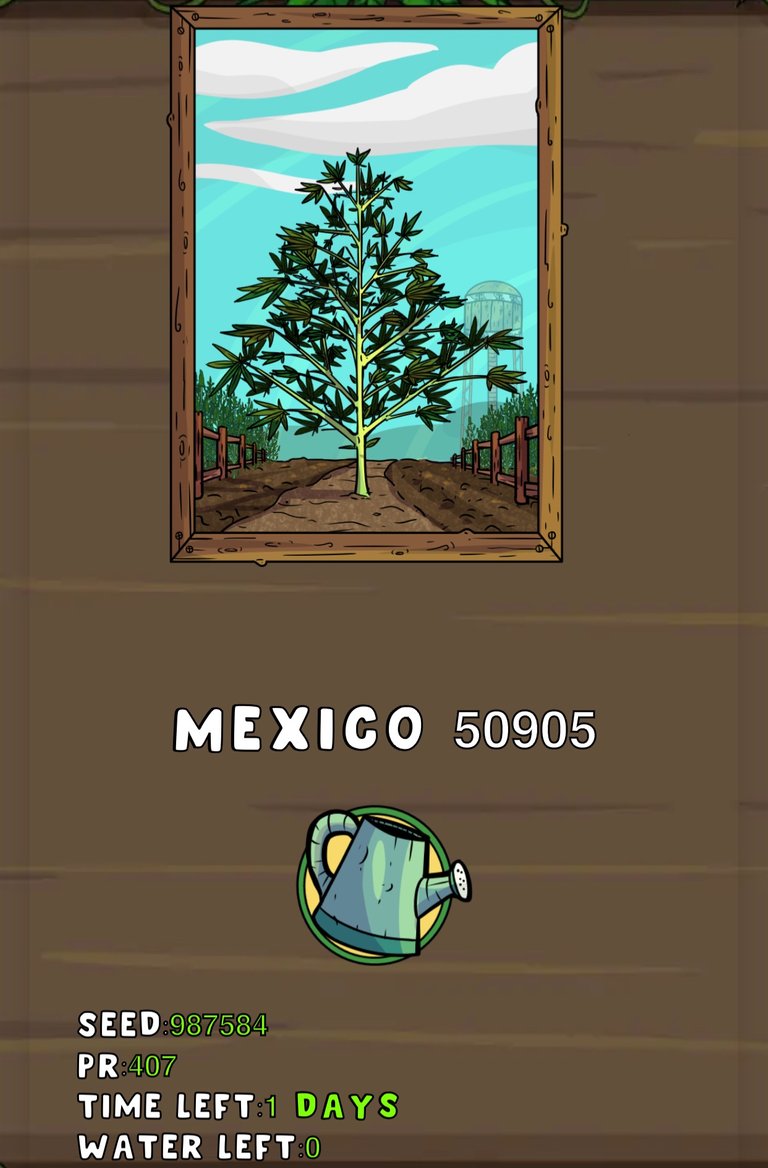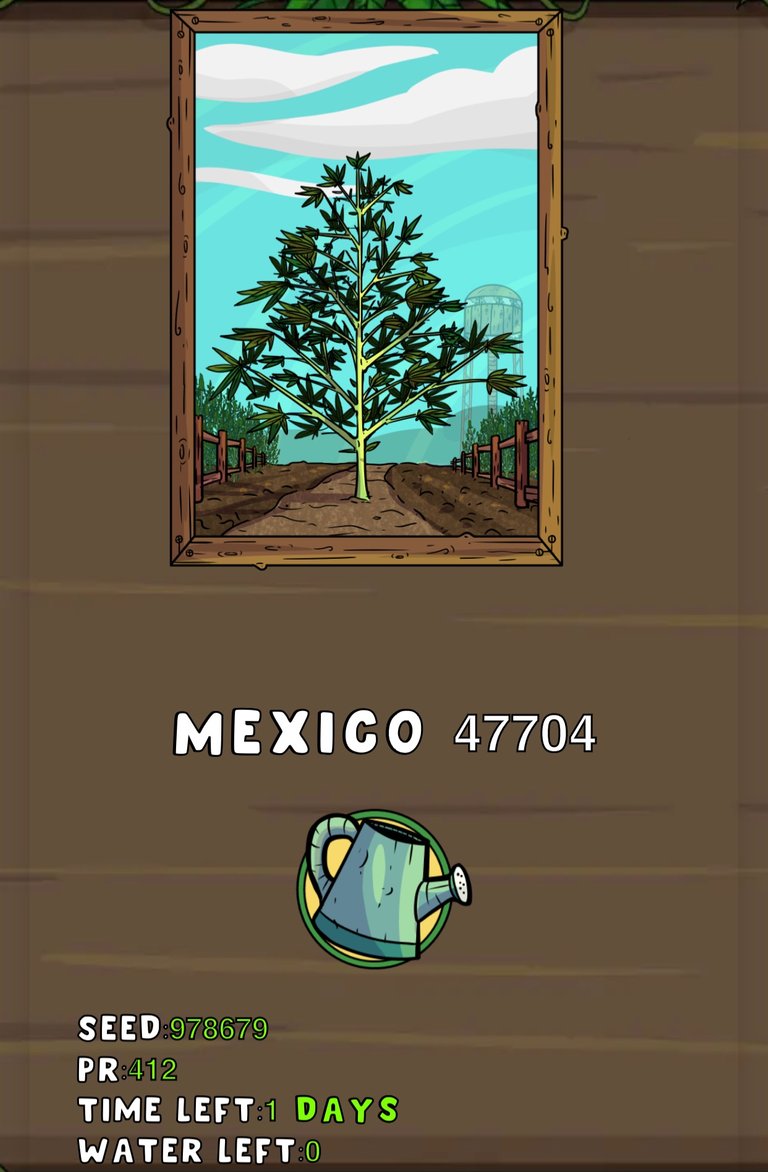 ---
Well, today was the RiftWatchers presale, like I said before, as well as the season end. I'm glad that I put the time in to get back to Diamond; not that the season rewards were any good, but at least I'm not buried in Silver…speaking of which, I'm teetering right on the edge and all it will take is one loss, so I had no desire to play at all today.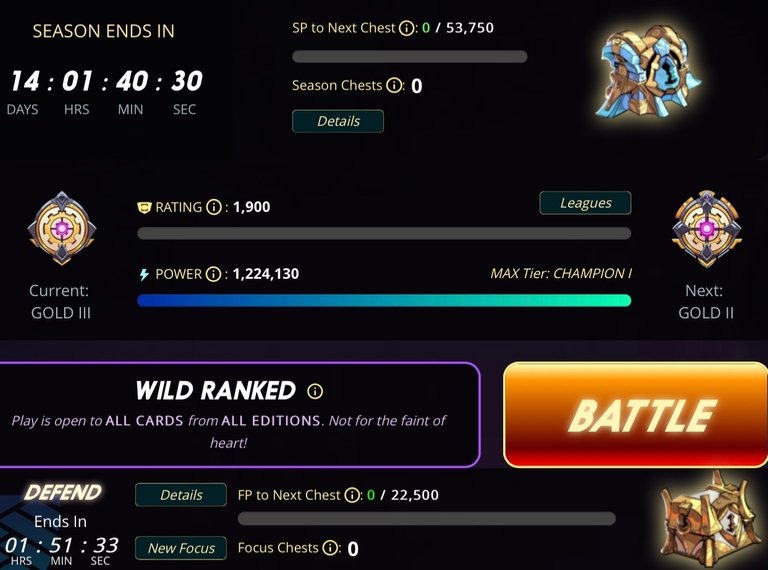 Got a shitton of fucking potions, a couple cards (although one Legendary that I'm unlikely to use), one pretty good SPS chest and that was it. Twenty-eight merits in a chest? You've got to be fucking joking 🤬: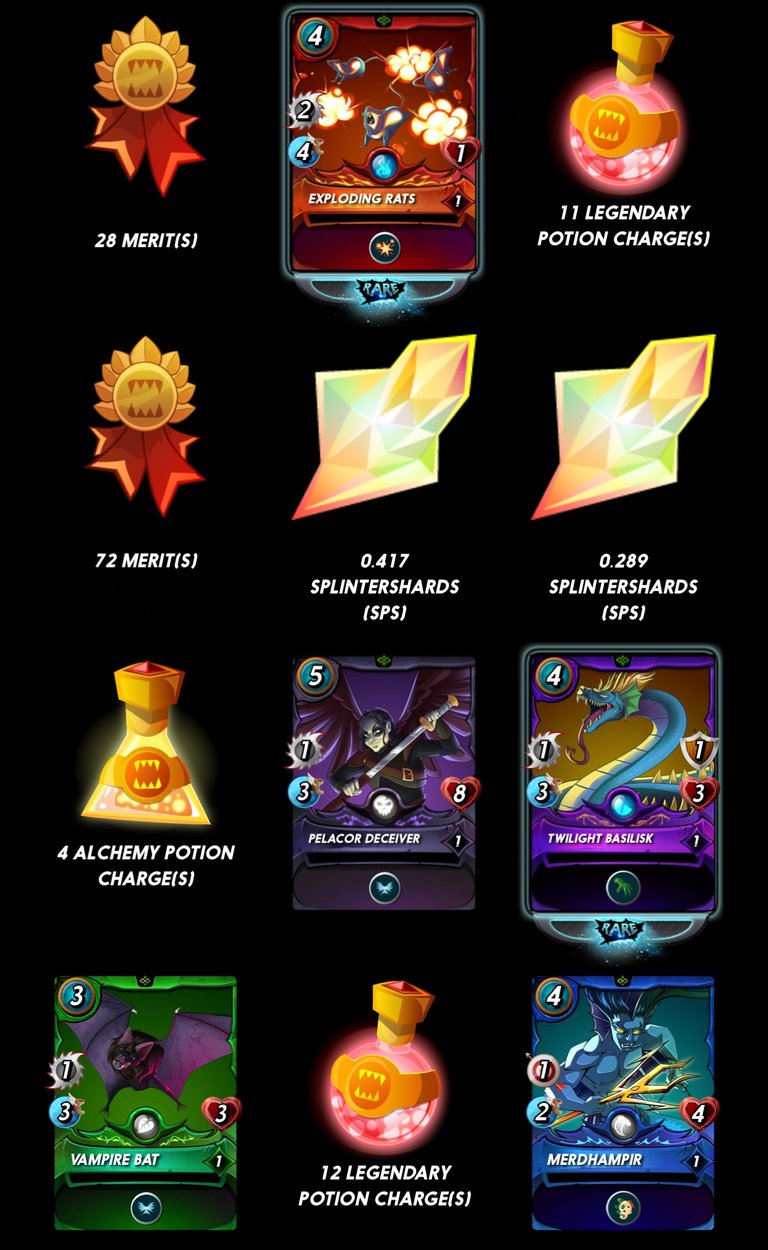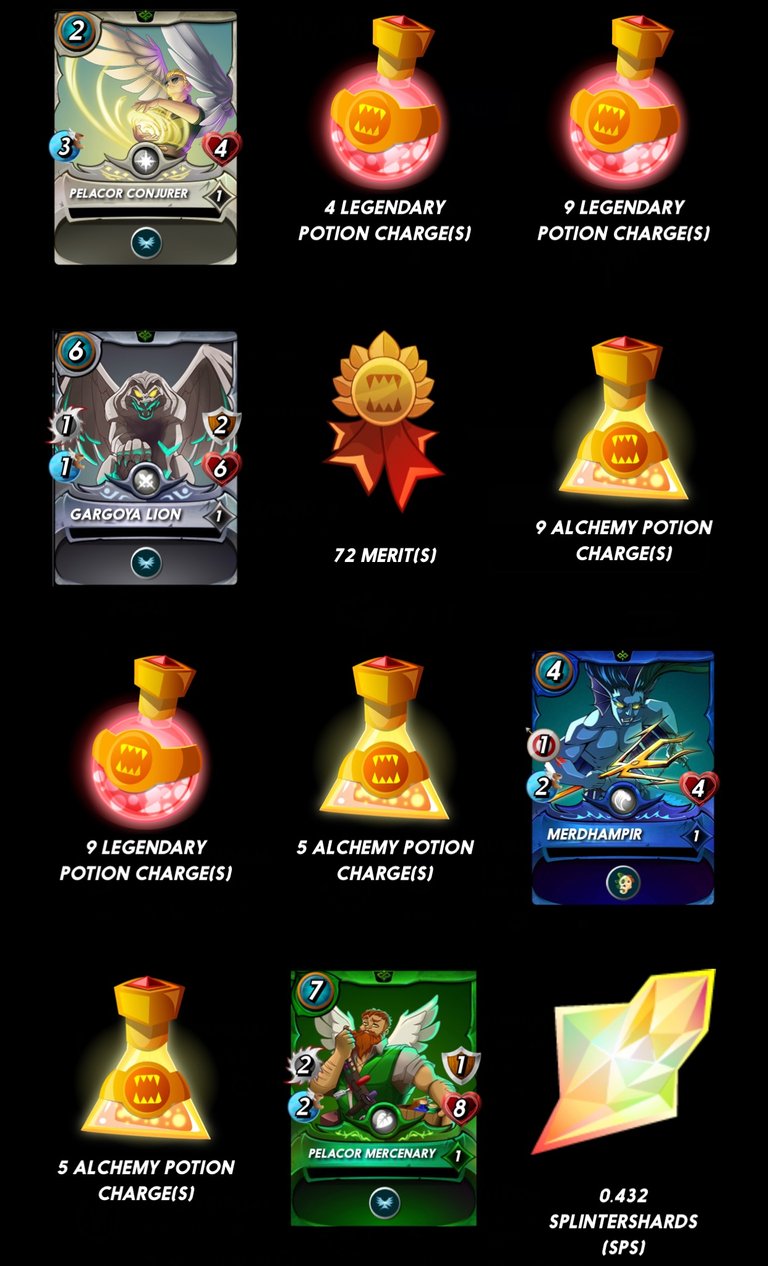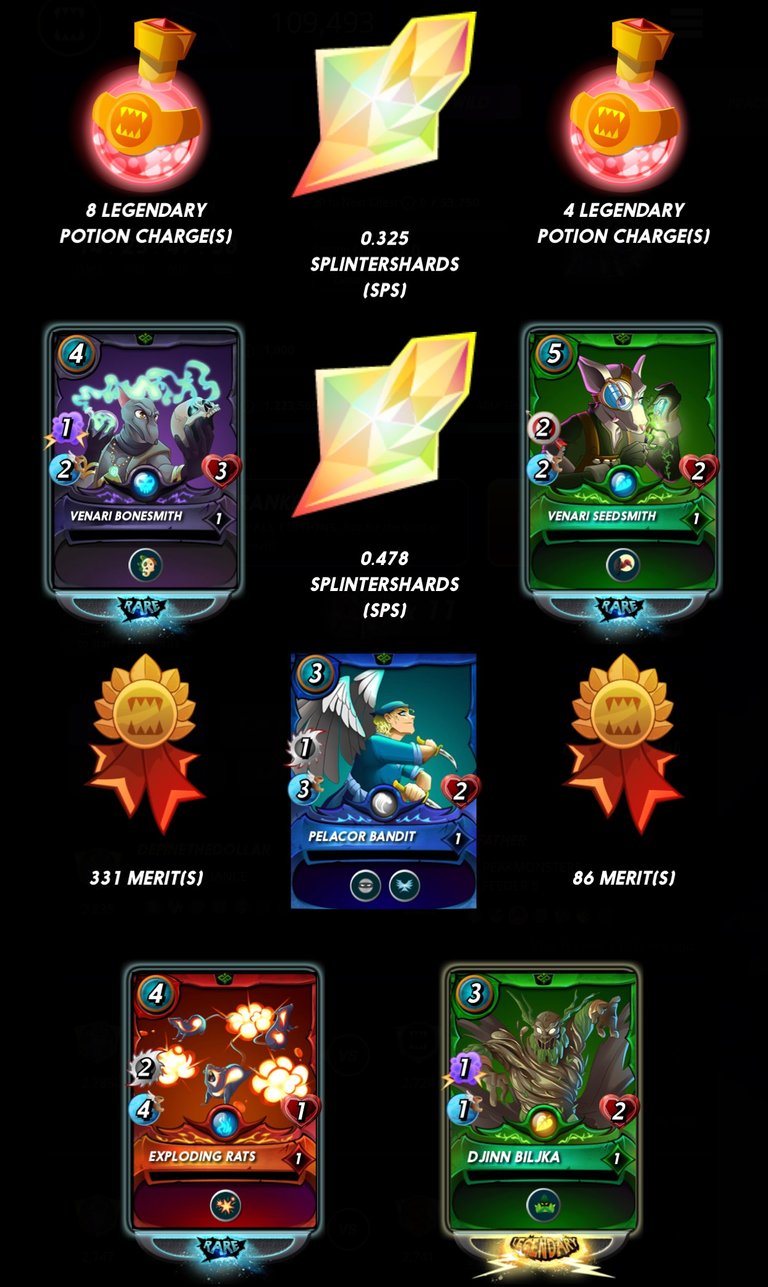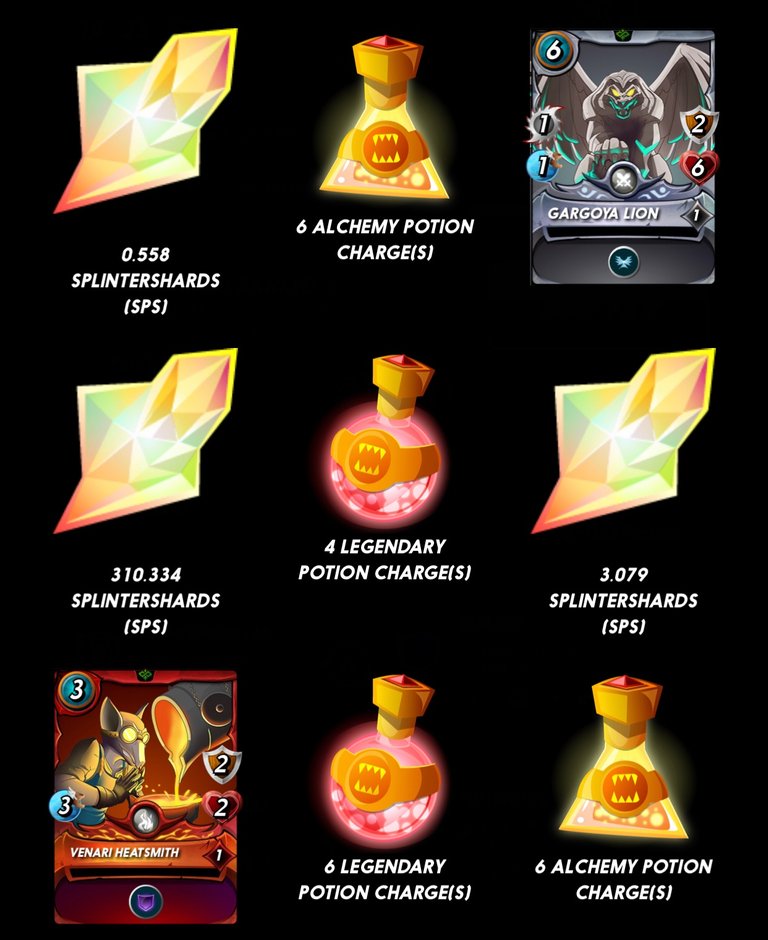 With all the activity going on, the site was basically borked and my claims transaction didn't go through until like nine or ten hours later. I did get my interest claim to go, but it wasn't enough to get a pack or do anything with…one pack won't do shit anyway. 😢 Kinda' just considering skipping it…use the DEC to buy up cards on the market that are only worth one or two cents a piece (which is most of them).
---
Average Last 7 Days: 13,024
Lifetime Average: 14,751
10k per Day Streak: 49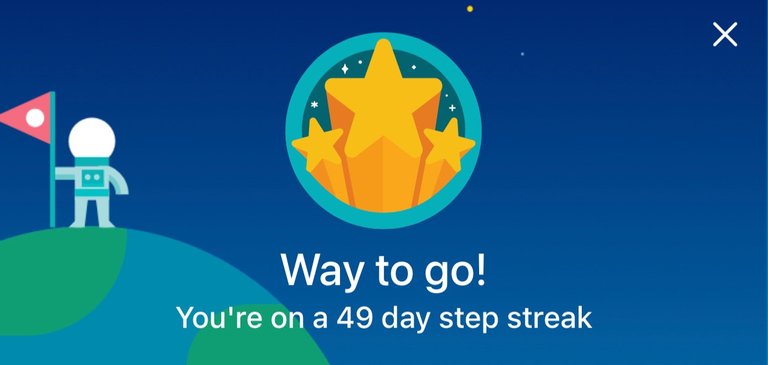 Longest Streak: 204

Distance on shoes: 1004.68 km
Distance on hikers: 67.07 km
#AutomaticWin Tally: 424
#AutomaticWin Streak: 0
Longest Streak: 53
#TripleTen Tally: 118
#TripleTen Streak: 0
Longest Streak: 7
#DoubleDay Tally: 234
#DoubleDay Streak: 0
Longest Streak: 37
Highest Floors: 120
Highest Daily Steps: 41,528
Zombies evaded: 3/3
Mindfulness Diary:
Health: 89%
Satisfaction: 87%
Energy: 88%
Productivity: 88%
---
Referrals: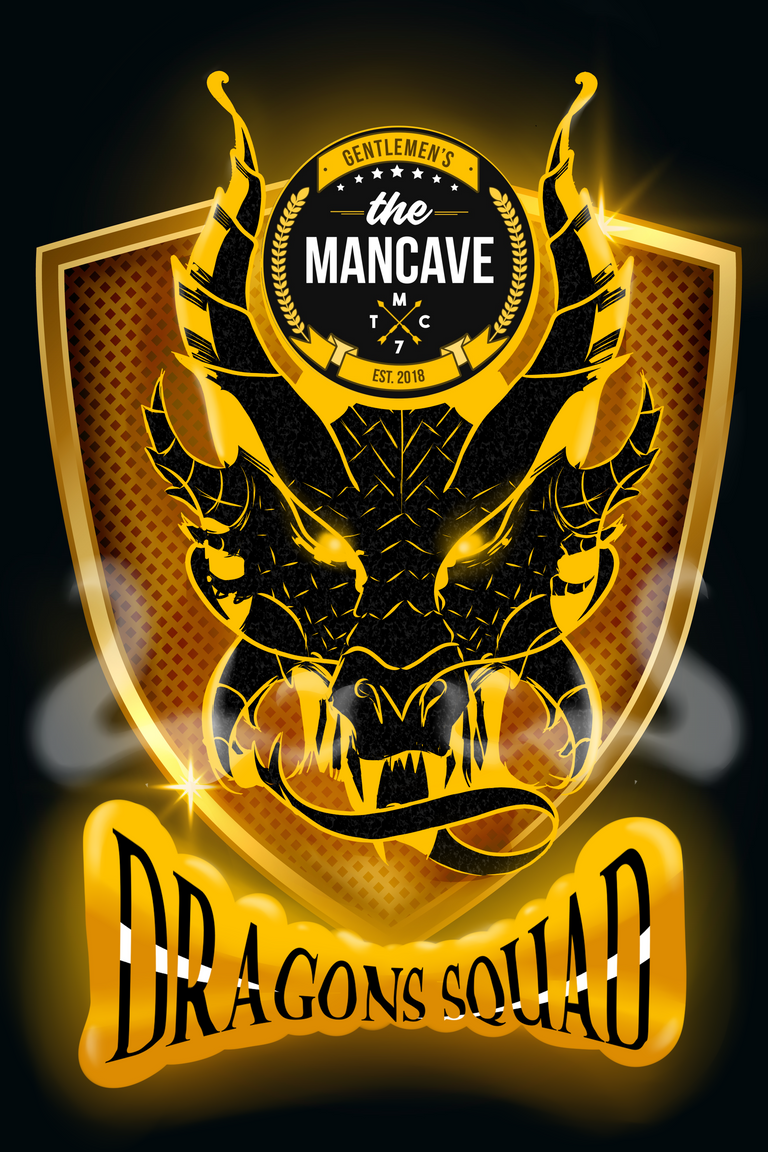 Power up and Hive on!
---
---