Sept. 20, 22: Routine, 10K ZombieRun!, DoubleDay, TD Sale, Web Work-ish, Teaching, TV, and Games
I slept pretty solid from ten to seven last night and officially was only about half an hour short…not sure why when I've been feeling alright lately (maybe the ten kilometers was a bit much? 🤷), but I hit the wall hard in the afternoon and ended up taking a nap for an hour or so. 😢. That's not to say that the day wasn't fairly productive, just that I could have used that time…
I forgot to mention it the other day, but I'm pretty pissed off with ActiFit. 🤬 I posted a report and didn't get the vote because the exchange expired. Fine, I waited to long and it was just a coincidence. So I put in another exchange, waited until it said one voting round, and then posted a #AutomaticWin…still didn't get the fucking vote and I don't know why this time, it should have been due. 😡 I guess I just have to try again…it does say "estimated."
Otherwise, the morning routine was pretty much the same as usual. Cryptos did bounce back a little from the dump yesterday (or was it the day before?), anyway, BTC round about $20k, but holding below…HIVE seems to want to sit at $.55 or thereabouts and otherwise mostly sideways on my Polygon investments.
Did the normal curation, token shifting, check the SOL market, messed around on Discord, and got to work on my post. I realized kind of late that we were set for a PIMP meeting today, but luckily Witty was busy and we didn't meet, so I had some extra time to get it done.
I'd taken the dog out the last three or four days and I wanted to get a little more distance in (and faster) than he would have wanted, so even though he made me feel really guilty about it, I left him behind to do a Zombierun. I'd set it for five kilometers, and that was my plan, but once the music was playing and I was out there, I just wanted to keep going…thought about turning around at four to get eight, but that's just a weird number, so I went a full ten kilometers for the first time in a very long time! 💪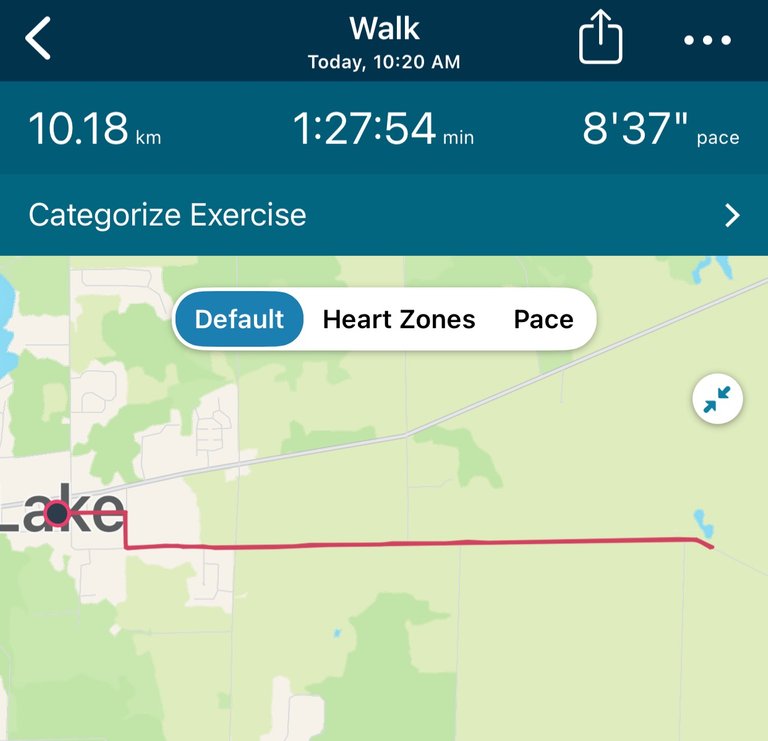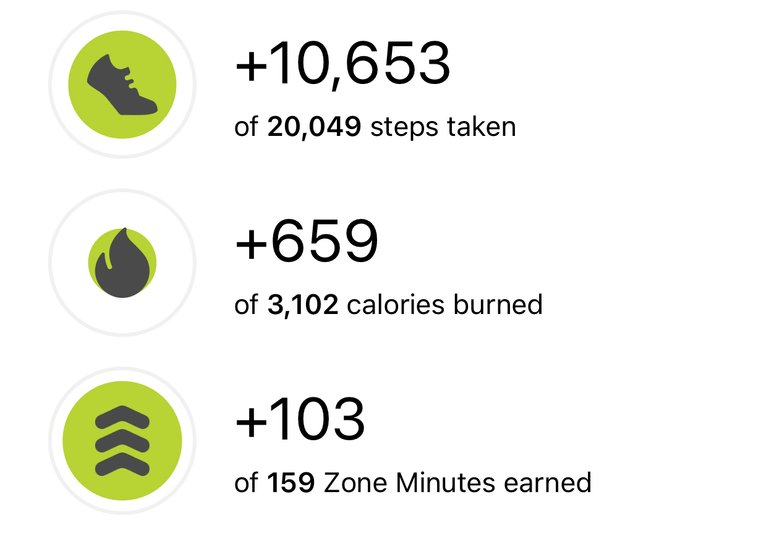 Despite having gathered up all the evidence necessary to prove that the Ministry is behind everything, it was my job to find a relay station to broadcast the information…the Ministry had put mines all around the stations, though, and I was running to find one that was age enough to use.
Meanwhile, the Ministry started broadcasting that we were the traitors and were trying to start a rebellion. The mission ended with a call from our partner city New Canton…and they said they knew the Ministry was lying and that they would stand with us. 👍💪😁
I kept a pretty solid pace the whole way, about nine minutes or so per kilometer and had a bunch of zombs! I evaded all of them, though, and didn't even get any warnings. 😃 Seven for seven zombies evaded and mission complete (only half way through the run).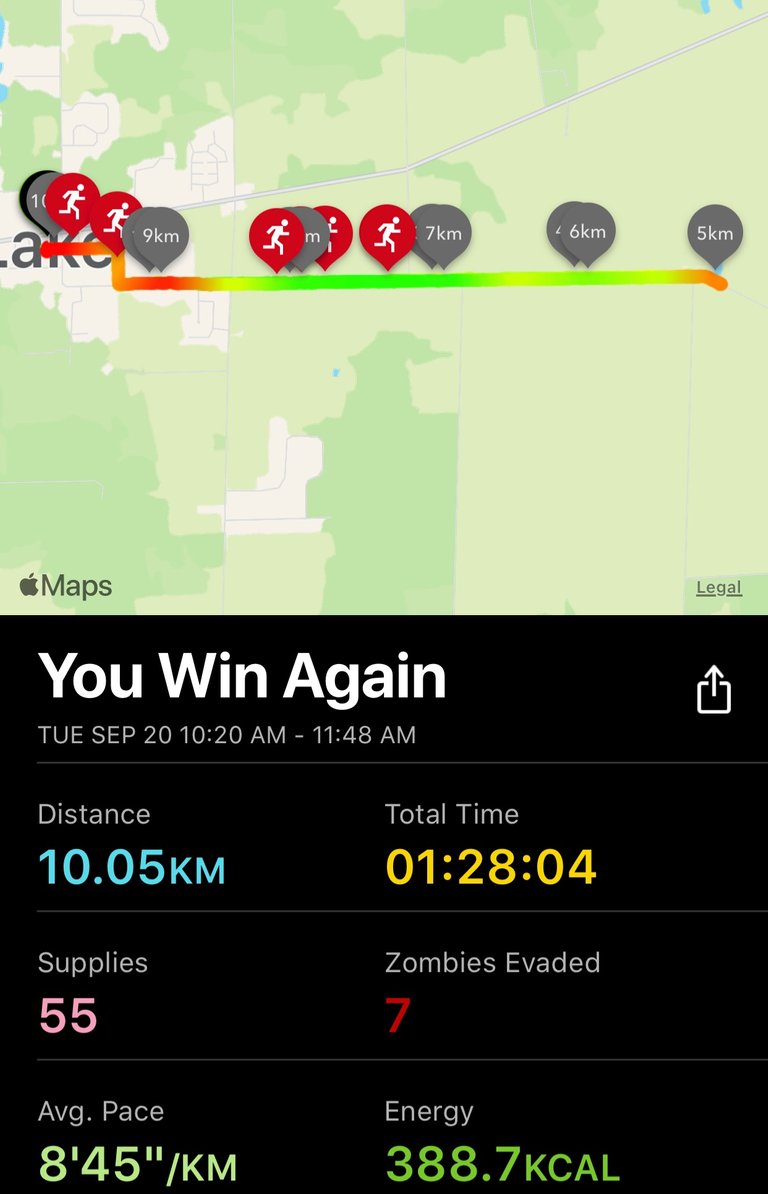 Not exactly hot out there in the mid sixties, and I had long stuff on, but with the running and the sunshine I was plenty warm enough. Really felt good to put in some solid distance…and I'm surprised that my back hasn't really bothered me that badly. 😃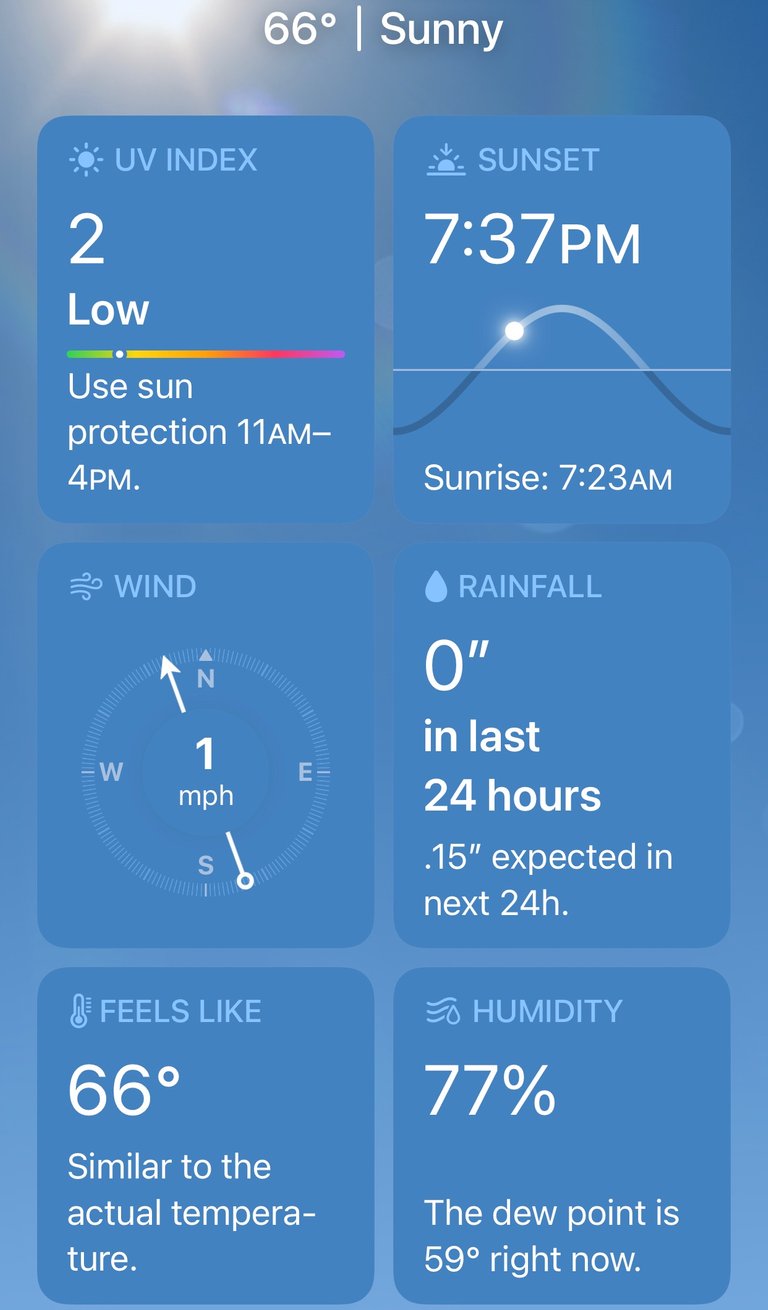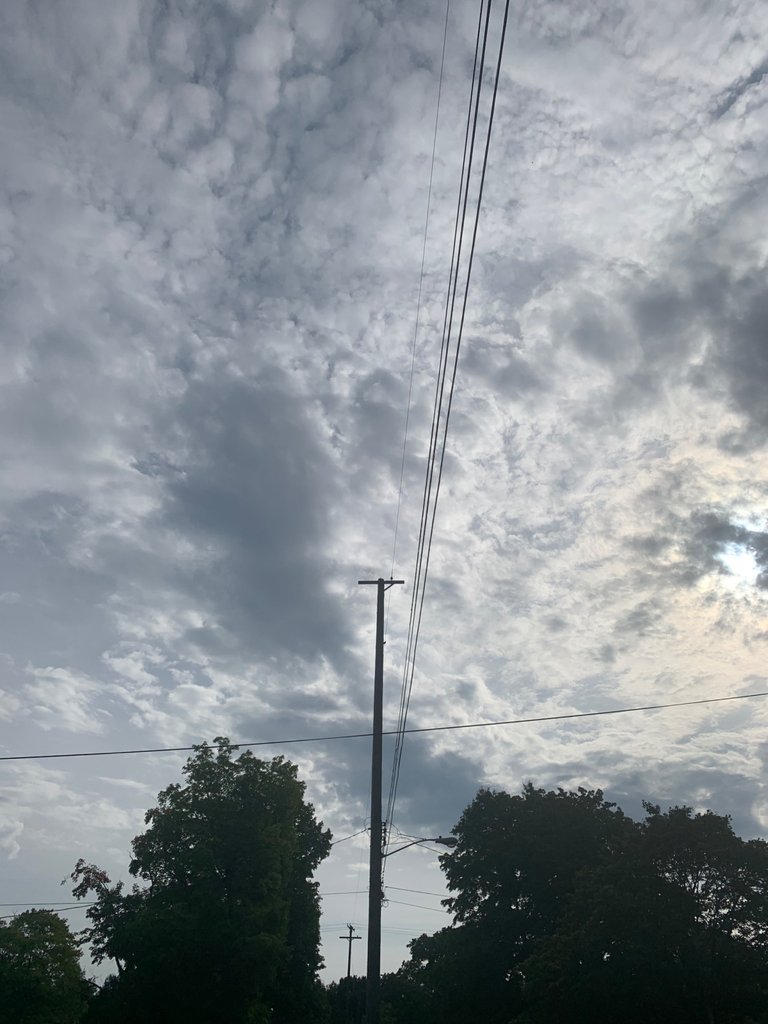 Got home, got a sandwich for lunch, and grabbed a shower. Then, like I said, I hit the wall hard and totally crashed out. I didn't even bother to turn the TV on, just straight up laid down and went to sleep. 😯
It took me a bit to gather myself back together, but luckily, I didn't feel too bad after waking up and there was still some time in the afternoon left before class.
I headed over to Hoosie's Tuesday Trivia on Pizza Discord. The questions were super hard and I didn't even get one of them, but it was fun anyway and I got a couple PIZZA tips. 🤑
When that finished up, I still had about an hour before class, and while I knew I wouldn't be able to accomplish much in that time, I decided to sit down at the computer and at least deal with HashKings. I didn't bother messing with rolling any joints or anything, just replanted and then couldn't help but get sucked into the code.
I didn't get too much done (as I expected), but I did clean up the writeToHive() function I had created back in the original PHP version of the site. I realized that I had been trying to just through a bunch of hoops to get that to work between the front and back ends (in different languages) and so the arguments it was expecting were weird and no longer necessary (like I have the private key in a config file now rather than having to pass it to the function as an entry in a JSON response). I haven't tested it yet, but I think it should work and be callable from anywhere in the code (put it in a separate utils file) just passing in the data for the operation. 🤓
After that it was time to teach my Calculus class. We finished up playing around with surfaces in cylindrical and spherical and then we started looking at vector valued functions. I wish every class was that easy! I basically spent an hour just showing them that they already learned how to do it all in Calc I and II…to take the derivative, just take the derivatives of each piece separately; same with the integral. I almost felt silly teaching it!
Between the ten k in the morning and teaching in the evening, I cranked another solid #DoubleDay as well! Actually getting my step average moving up!
After we finished up with class, I was all jazzed up and so I spent some time chatting on Discord and working on my WombPlay challenges after the daily reset. Eventually, I put on some Bless the Harts, but it did take me a really long time to fall asleep.
[Holy Moly! Once again I had less than an hour to do my post and somehow I pulled it off in time. 💪]
---
Same same on dShitty again today. Five stated, twenty-three actual…cummon, do a shitty! It's so boring right now, the only thing I have to complain about is that there's nothing different to complain about. 😡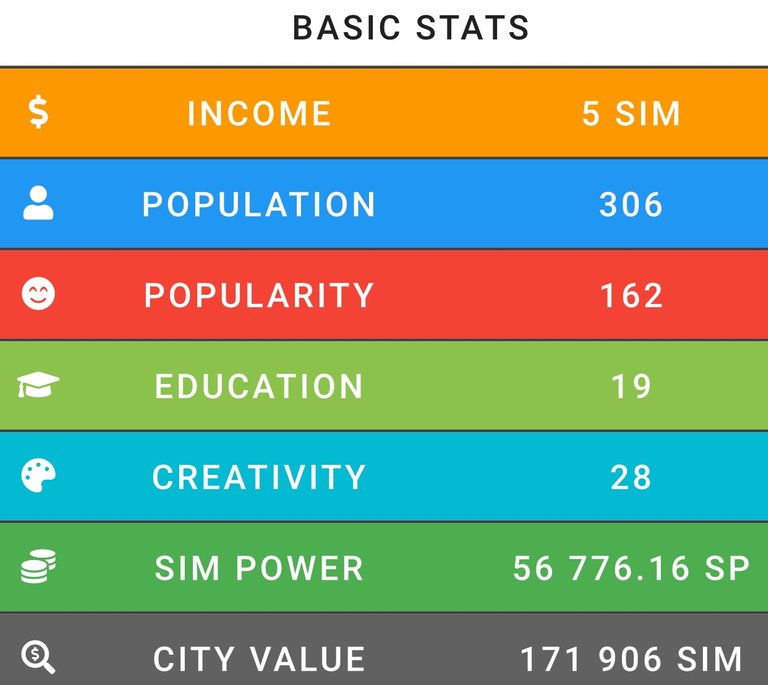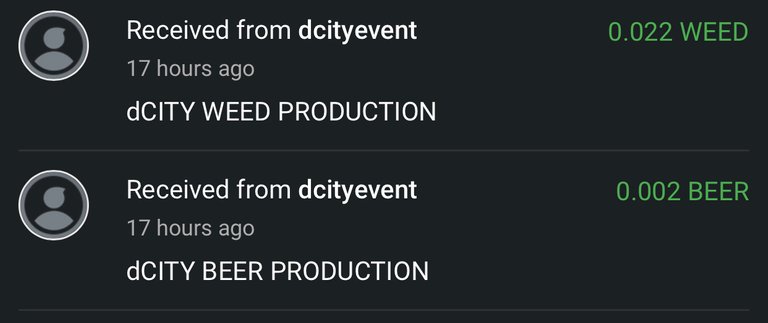 ---
Rising Star got pretty extreme today and I had drunk fans on top of drunk fans…my Ego was up to like fifteen percent. 😡 They've finally expired now and I had one percent actual Ego and switched back to lessons again for now.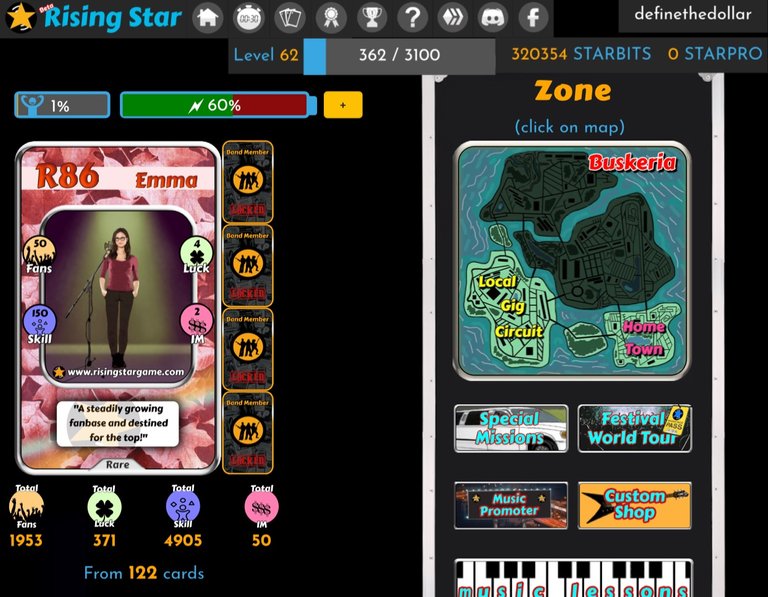 ---
Like I said, I did take care of HashKings finally today. At least now the feeling bad for having to wait is on them and not on me. Just harvested, replanted, and watered and then set a Raid and left it.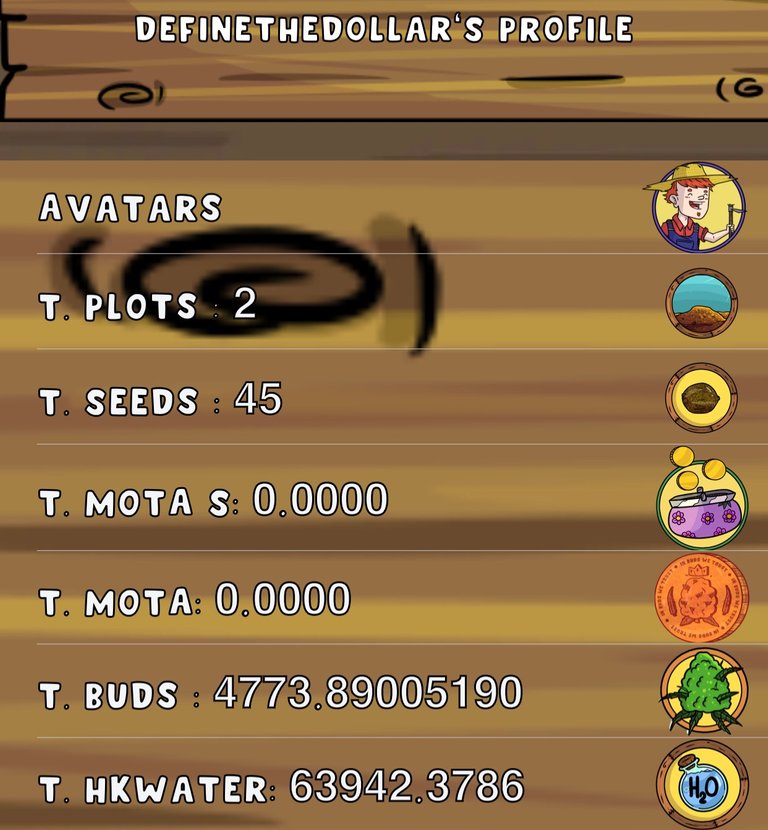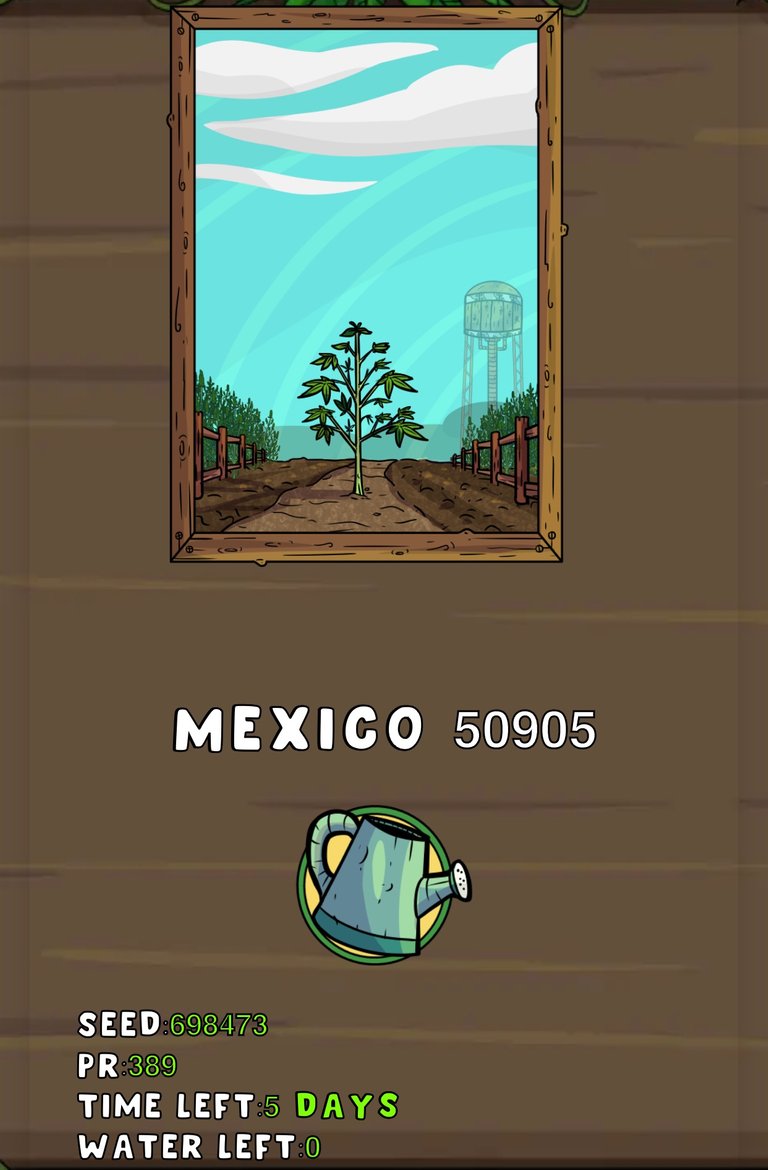 ---
Once again, I had absolutely zero desire to play Splinterlands. I did have brawl battles that I needed to get put in, so I took care of those, but otherwise nah.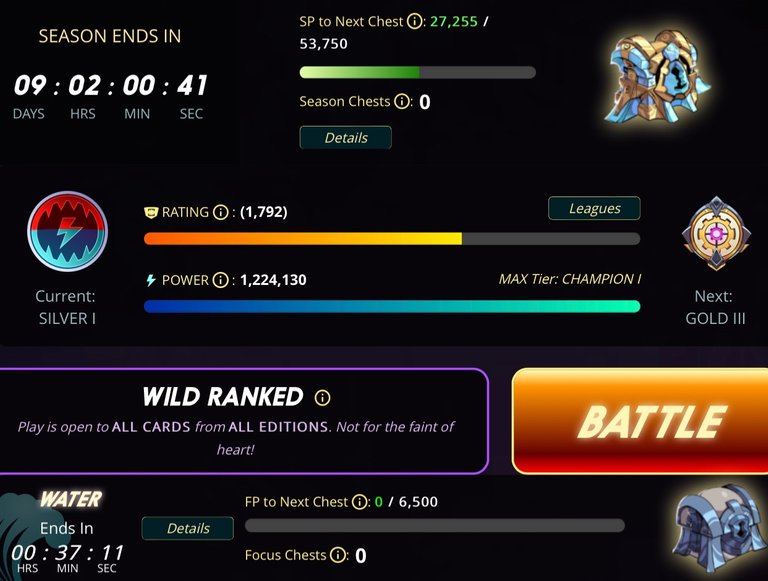 That's not to say that I didn't pay attention to it at all…today was the tower defense presale and I got in on time. I spent ALL of the DEC that I had, basically the entire last year's worth of playing that I saved during the airdrop. Only ended up with twenty…would it have been smarter just to buy cards off the market? Probably.
Claimed my interest for the day and still left it liquid. I considered swapping for more DEC to get more packs, but I already feel like I spent too much and versus these other guys that have hundreds of packs I'm already out of luck…thinking I need to take some value out, been putting a lot back in lately.
---
Average Last 7 Days: 17,040
Lifetime Average: 14,762
10k per Day Streak: 54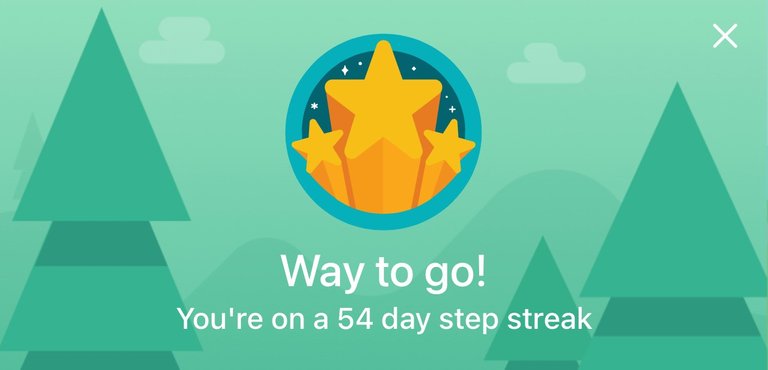 Longest Streak: 204
Distance on shoes: 1030.73 km
Distance on hikers: 67.07 km
#AutomaticWin Tally: 425
#AutomaticWin Streak: 0
Longest Streak: 53
#TripleTen Tally: 118
#TripleTen Streak: 0
Longest Streak: 7
#DoubleDay Tally: 236
#DoubleDay Streak: 1
Longest Streak: 37
Highest Floors: 120
Highest Daily Steps: 41,528
Zombies evaded: 7/7
Mindfulness Diary:
Health: 89%
Satisfaction: 88%
Energy: 90%
Productivity: 87%
---
Referrals: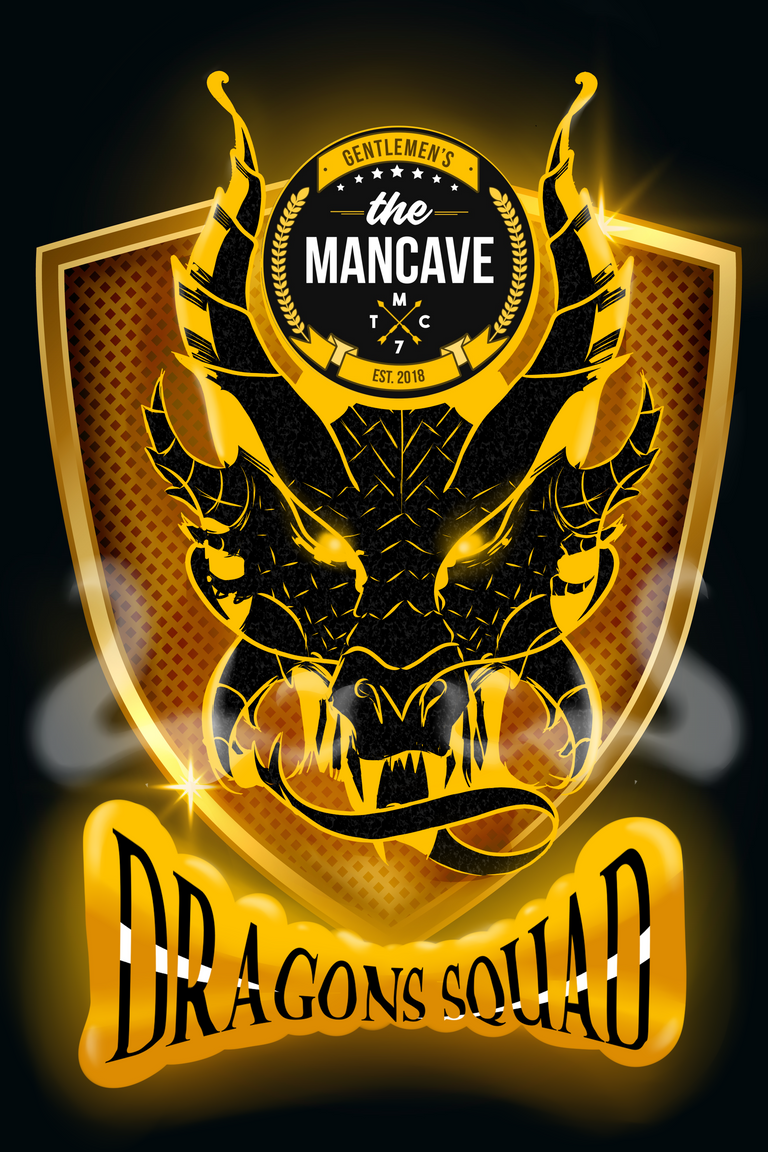 Power up and Hive on!
---
---