Sept. 5, 22: Routine, School Prep, ZombieRun, TV, and Games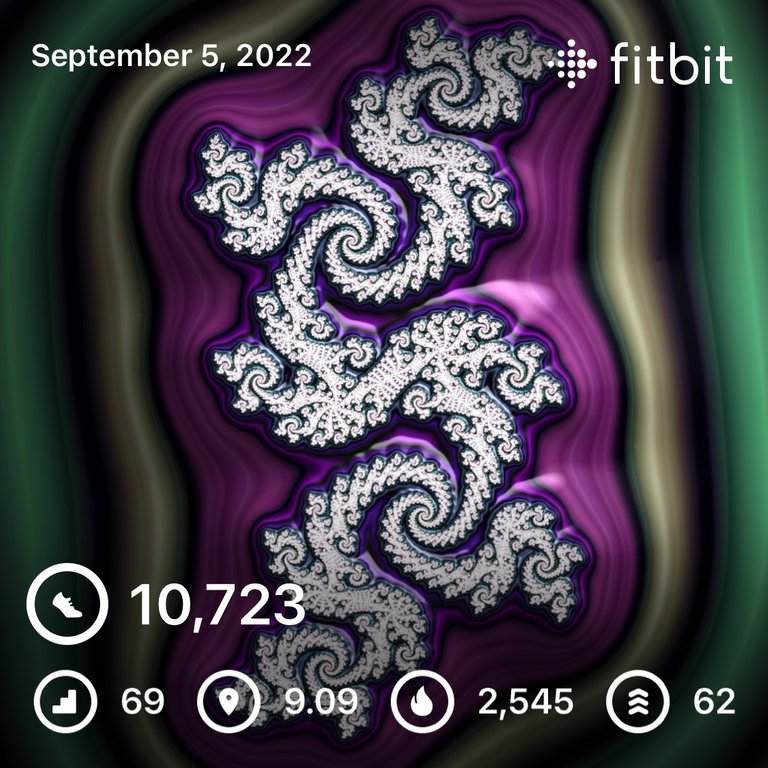 [Gosh darn it! Here we are again at quarter past eight and I'm only just getting started on my post…oh, wait a sec, that's like two hours, not forty minutes. Whew! I guess I started earlier than I thought this morning…oh, wait, shit! There's PIMP meeting at nine. 😱]
Slept nine thirty until six thirty today and even though the snoring got me up and I moved out to the couch, I ended up with a solid eight hours even according to FitBit. 🥳 Have to say that I'm very pleased how my sleep has been lately…helps with mood and motivation and everything else as well. 😄
Not all too much interesting happening during the morning routine, just did all the usual stuff. I'm still obsessing over Dungeon Master, but finding it quite frustrating to figure out what NFTs qualify to be buried and how much mining power they have…spent a lot of time going around in circles and finally found a Google docs list, but it wouldn't load properly on the phone. 😭
Otherwise, checked the crypto markets, got caught up on Discord, checked the SOL market and my stress level went through the roof…been hoping VP would recover, but it looks like I'm going to have to shift the voting tiers: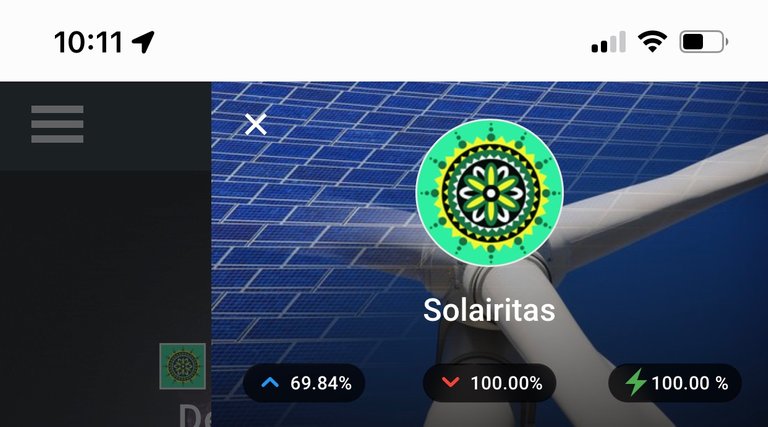 If VP falls below seventy, voting gets paused and members can be skipped…which means I'm not doing what I said I would do, and that's not acceptable. It's been bothering me for a while (I really prefer it to be stable around ninety percent - where it was for years), but I've let it slide. Can't any more.
I started looking into a new game that's just starting onchain and that seems to have made some partnerships already with HashKings (no accounting for judgement these days), but more interesting to me: with THGaming. There's a token released KOD (Kind of Duels), so I chucked a tenner at it 'cus why not? Unfortunately, they've made the same dumbass decision as HashKings to use HivePay…that means yet another game that won't work even with the Keychain App…have to be pinned to the computer. 🤬 Not sure I want another of those hassles, but it is in early development and I'm trying to show a little faith (and PIMP is punting on also, so I'm kinda' following suit).
It had been a few days since I went for a Zombierun, so I decided today was the day to get back into it. Put in a proper five kilometers too! 💪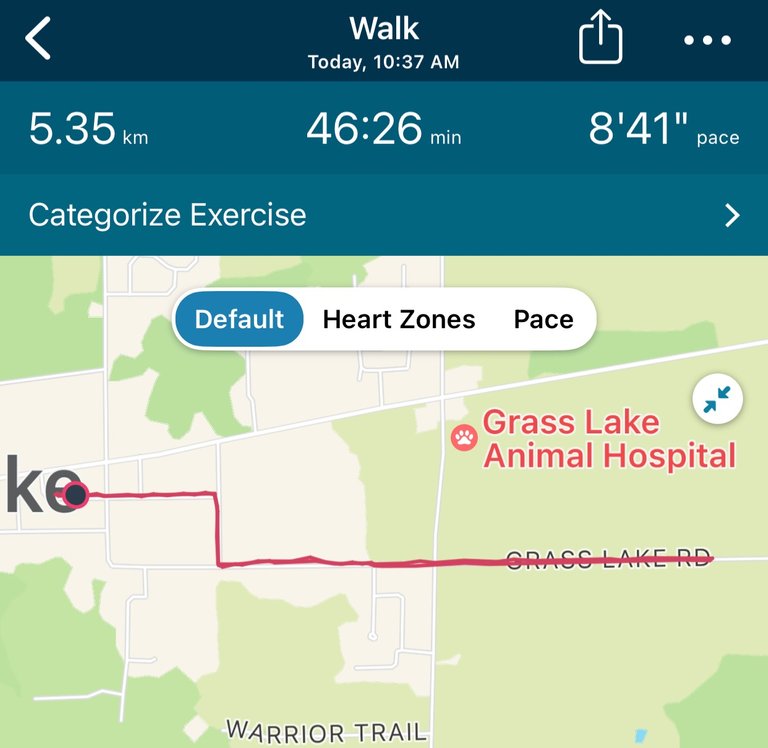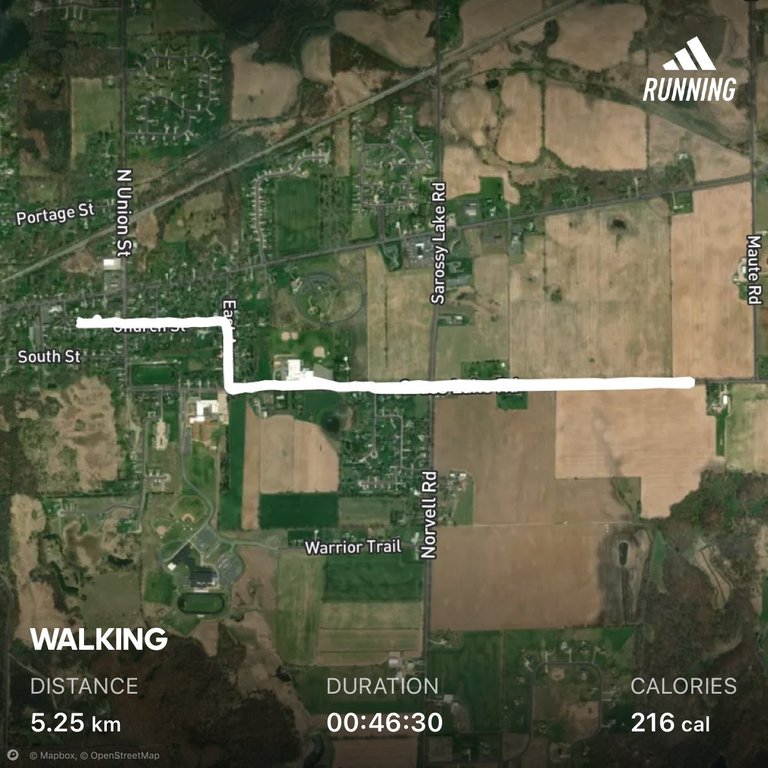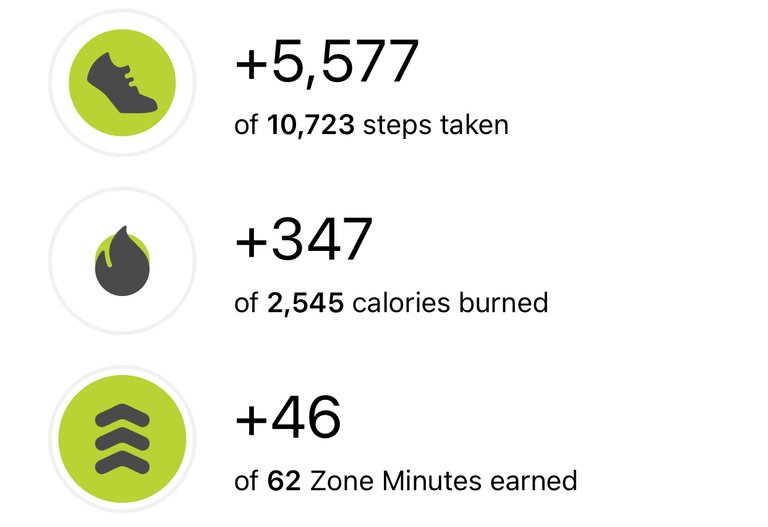 I didn't push my pace too hard, so the zombies weren't that bad. Four for four evaded and mission complete!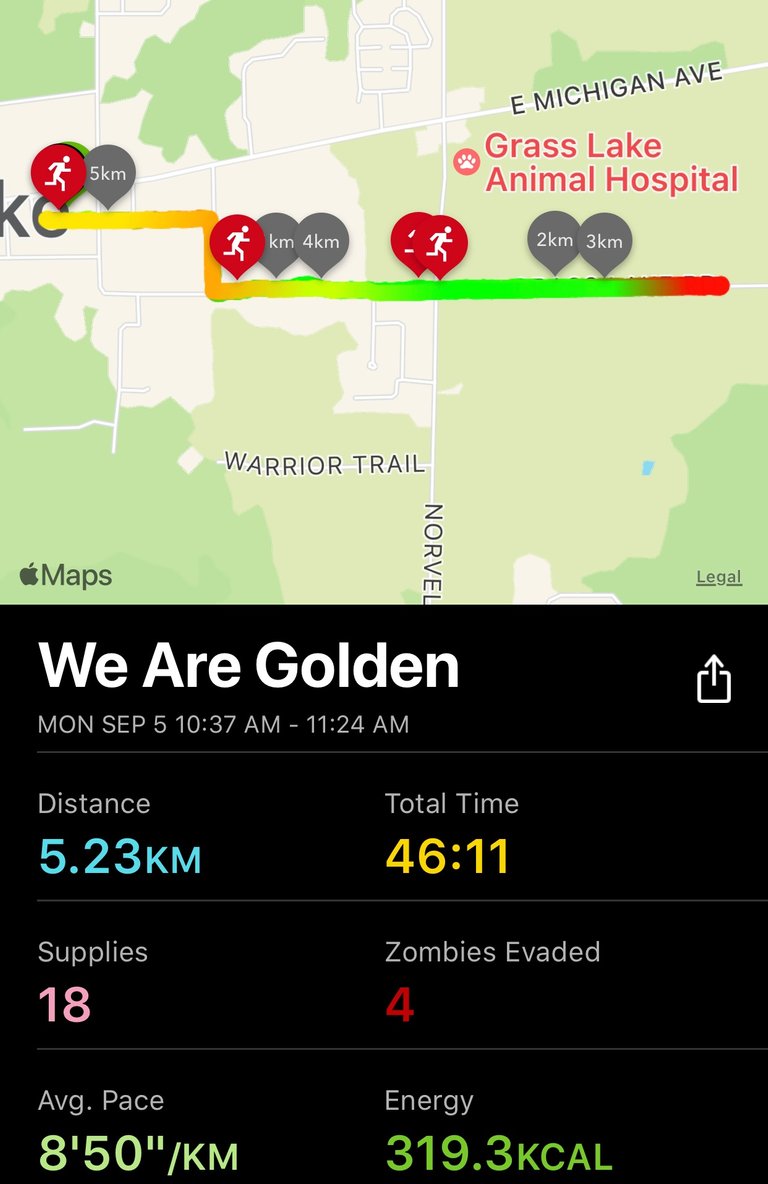 Definitely a cooler day today and I went with long pants and a sweatshirt. With the running, though, I did have a pretty good sweat going by the end.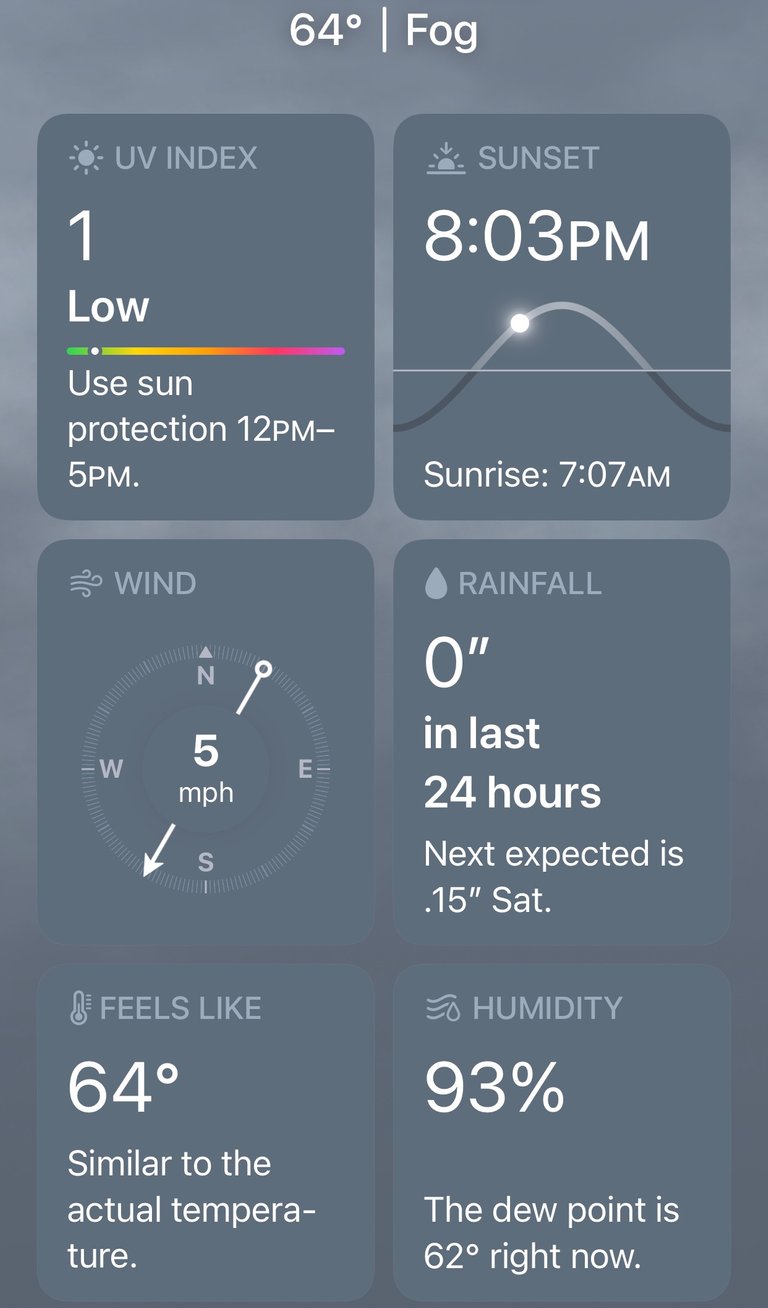 For once I was actually able to let everything drop for a bit. Felt good to be present and look at the world like I used to when I was a child. It doesn't take long for me to pick it all back up again, but a few minutes of lightness and peace are certainly welcome.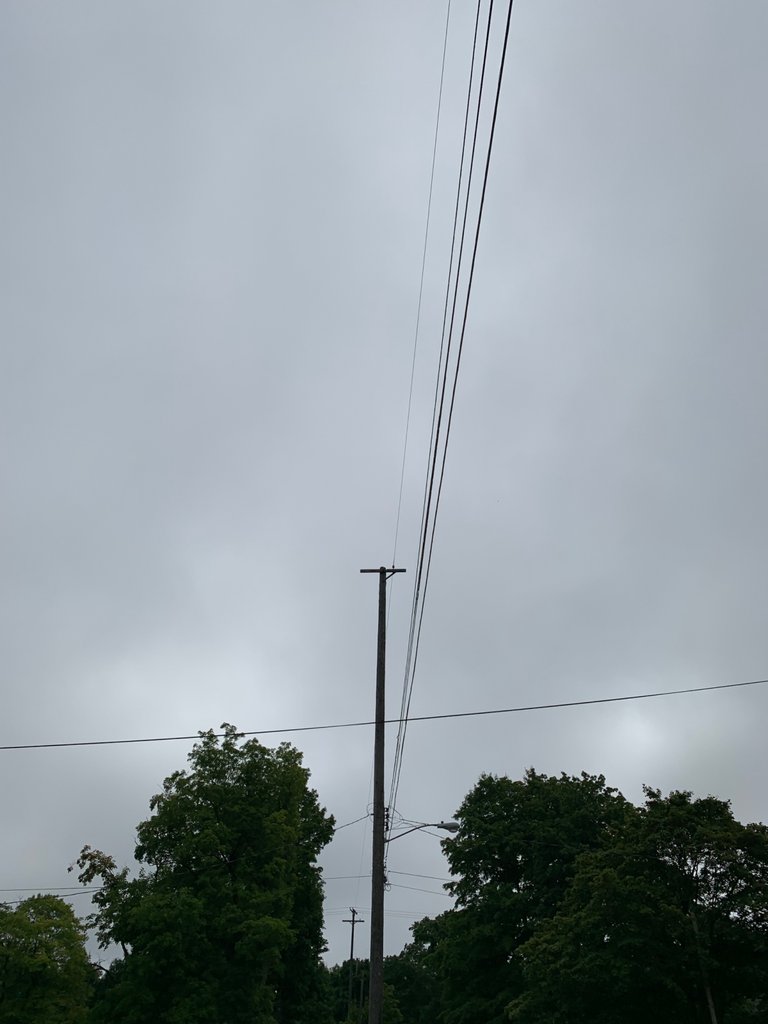 Got some lunch and a shower after I got back and then spent some time preparing for teaching Calculus on Thursday. I'm pretty well set I think, got a lesson plan written out. I'm still a little worried about getting bogged down in spending too much time in the Algebra, but it's always better to see where formulas come from at least once rather than just seeing it come out of the blue and memorizing it.
Honestly, I'm having a really tough time recalling where the rest of the day went. 😢 I nagged at myself really hard to get to work on the website, but I'm getting the stomach churning nonsense and I didn't.
When Wenche got done with work (she had a short day working from home), she made us French toast for dinner and we watched some of The League. I'm positive we've watched it before, but she didn't remember it and it's pretty funny, so it's fine.
Played a bit of Wombat games after the daily reset working towards completing my daily goals and then played a ton of Splinterlands before falling asleep.
---
Wow! Two days in a row of only built-in shittiness on dShitty, no extra crime or crises…shit shovelers are slacking.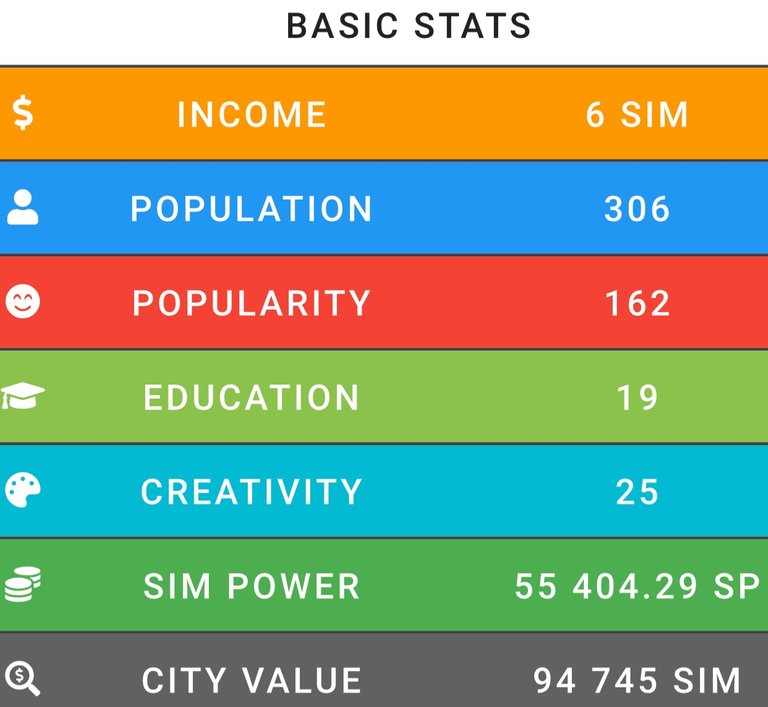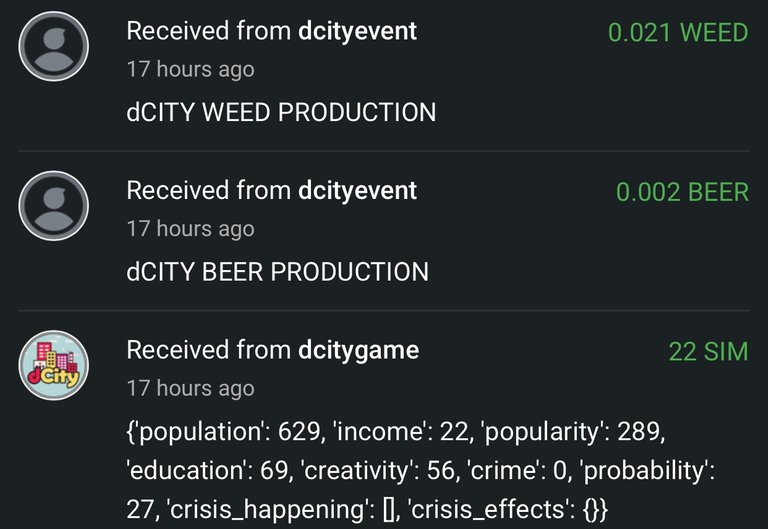 ---
My Ego had shot up to eight percent again because of drunk fans on Rising Star, so I was proactive and did a lesson right away. In fact, I remembered to go back in but my energy hadn't refilled, so I did another lesson as well. Back to missions for now, but hopefully I've bought myself some time.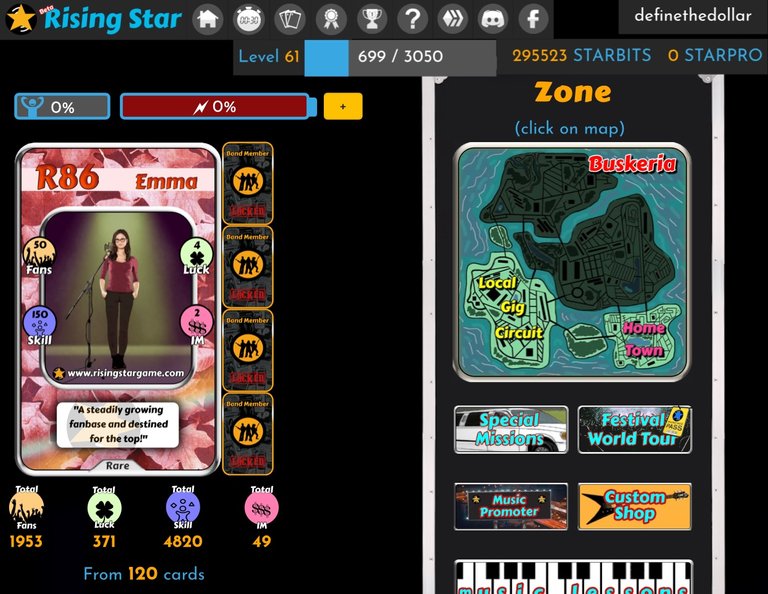 ---
I guess, at least, we're on the downslope of waiting for HashKings. Two more days to go until I get a whopping 700 BUDS or so…good things come to those who wait? 😛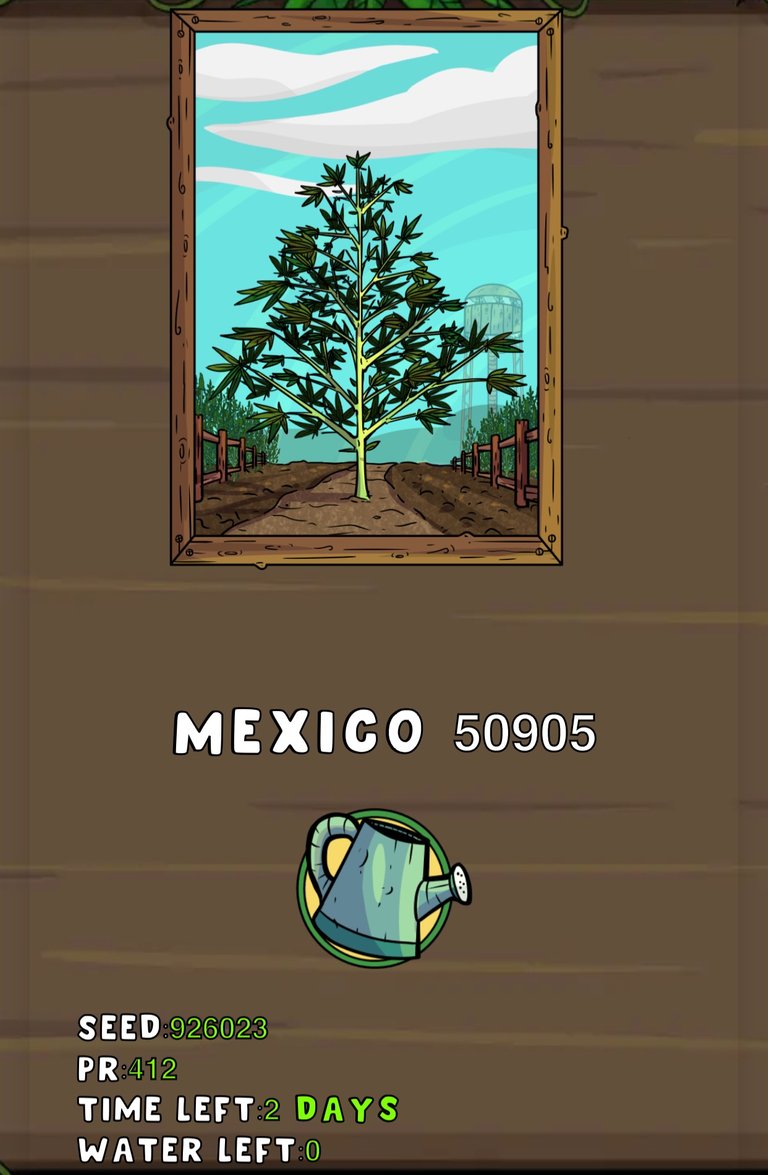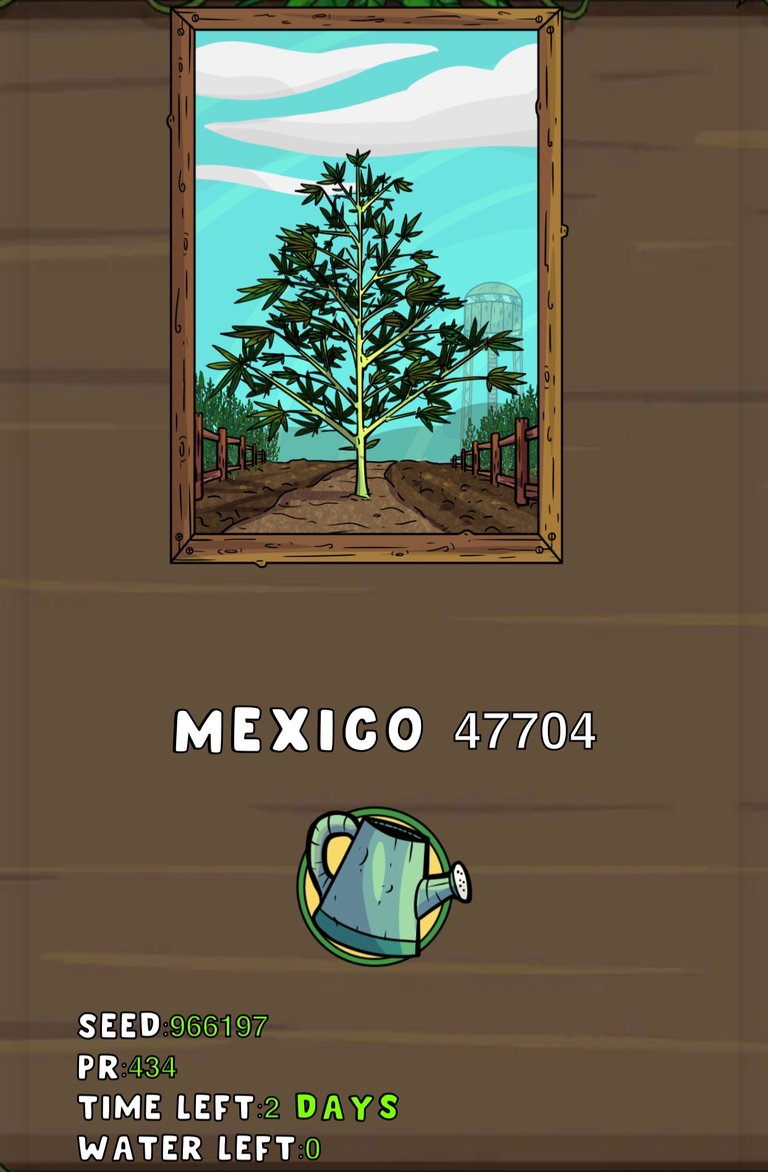 ---
I played a ton of Splinterlands today. Not that I really wanted to or enjoyed it all that much (although I did do better than the last couple of tries), but I want out of Silver at least! 🤬 I actually filled up the entire battle history and then some! 😯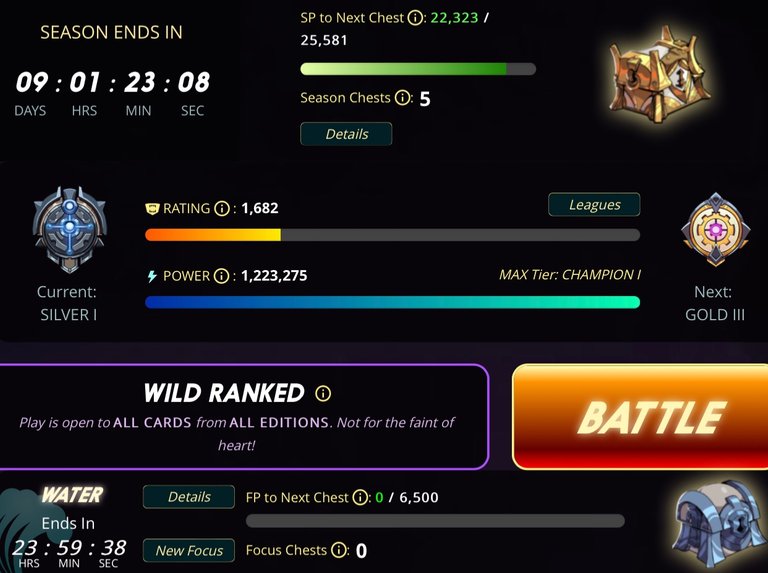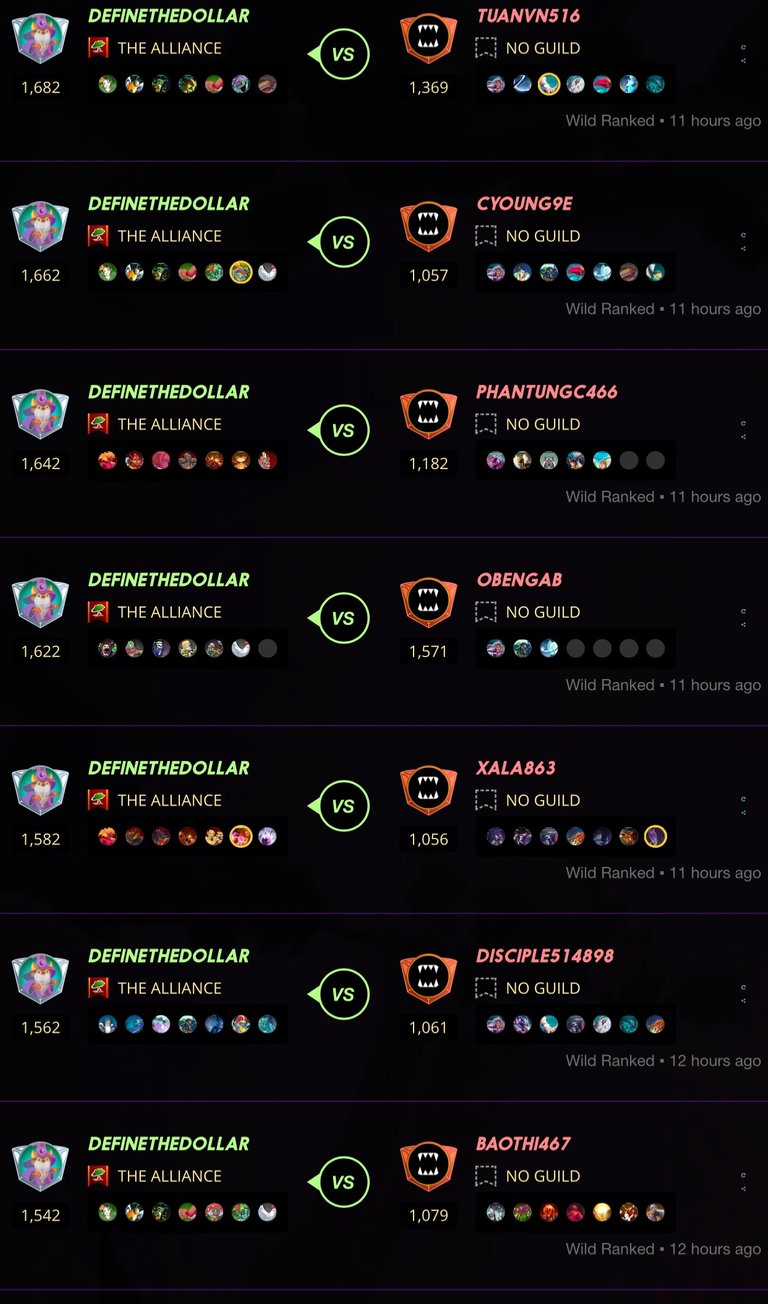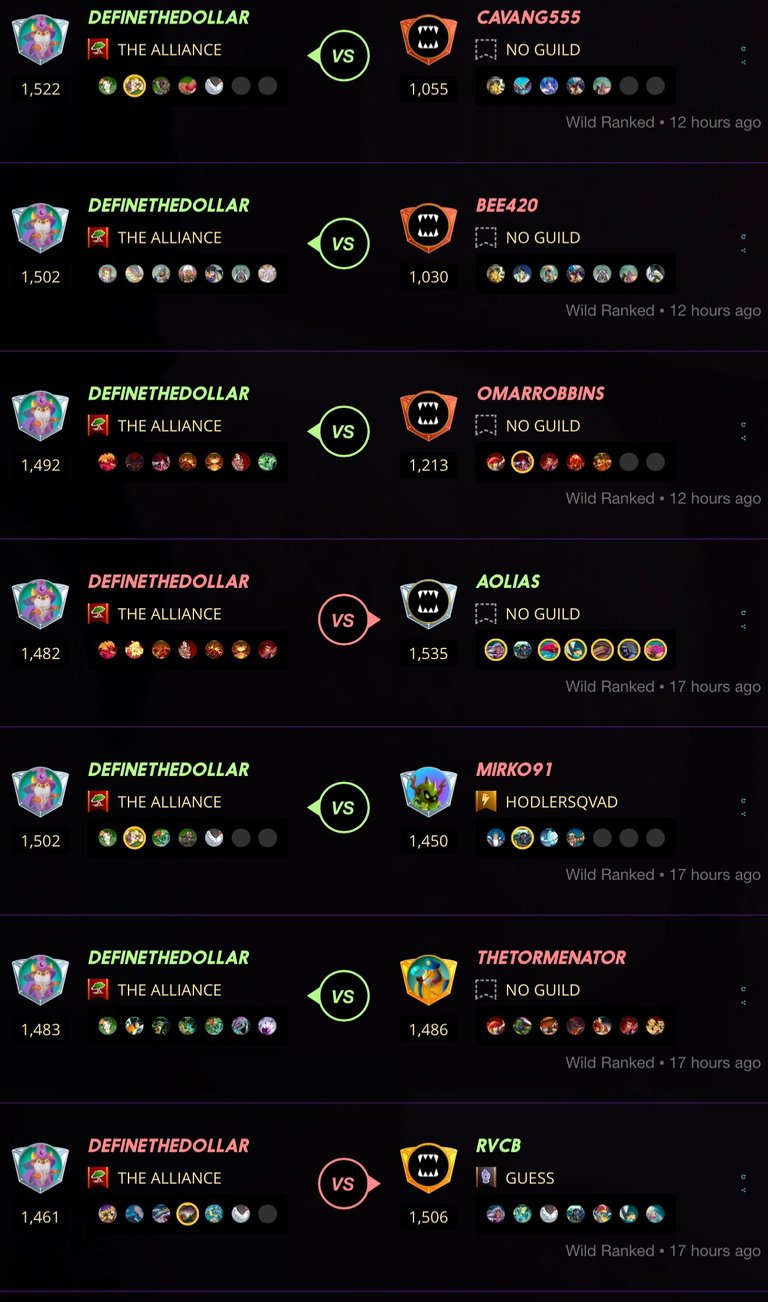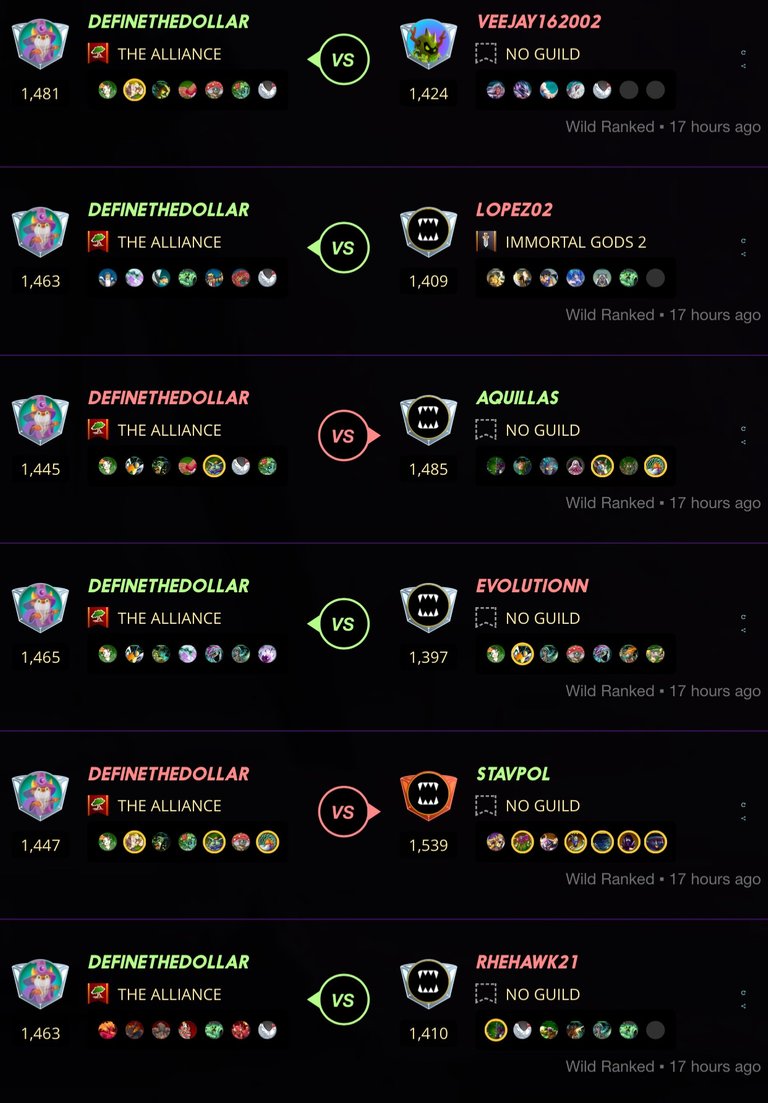 All that time, all that struggle, and I still have an entire tier of Silver to go. 🤬🤬🤬 Just in time to get sent back again like this time; complete bullshit.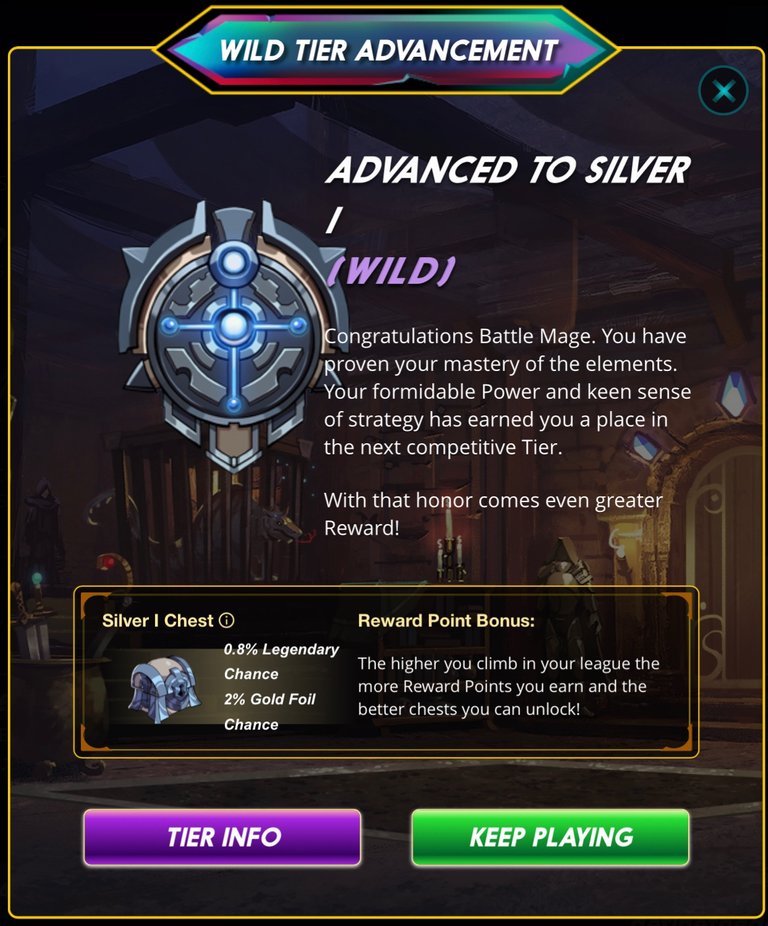 I had Earth for my Focus today and got quite a few chests. As expected, for the most part they were absolutely worthless, but for the first time in as long as I can remember I got a Legendary!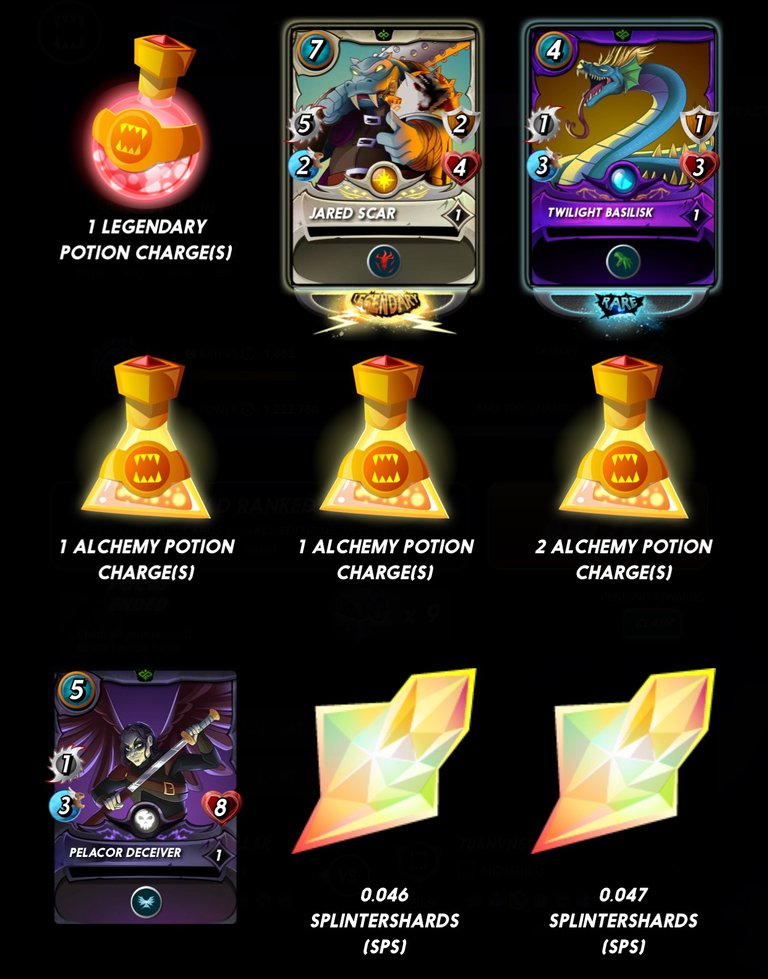 Claimed my SPS interest for the day and left it liquid. Thinking it's time to swap some more out. Still sitting on a solid balance (60300) and it's slowly growing as I stake some every few days as well as from battle rewards, so I'm pleased I'm able to take some off the top and punt into other projects with relatively little risk. 🤑😁
---
Average Last 7 Days: 12,430
Lifetime Average: 14,755
10k per Day Streak: 39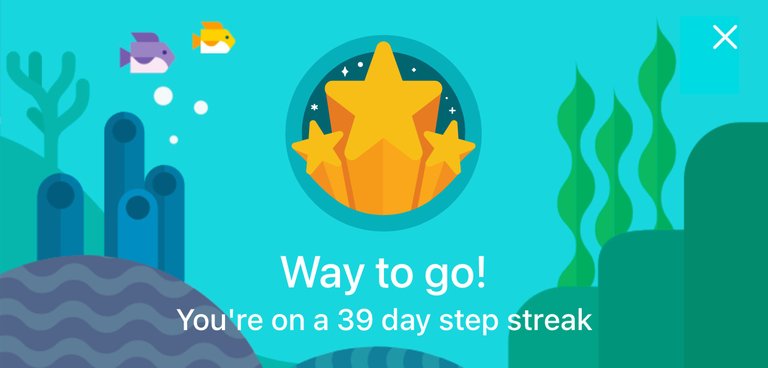 Longest Streak: 204

Distance on shoes: 966.03 km
Distance on hikers: 67.07 km
#AutomaticWin Tally: 424
#AutomaticWin Streak: 0
Longest Streak: 53
#TripleTen Tally: 118
#TripleTen Streak: 0
Longest Streak: 7
#DoubleDay Tally: 234
#DoubleDay Streak: 0
Longest Streak: 37
Highest Floors: 120
Highest Daily Steps: 41,528
Zombies evaded: 4/4
Mindfulness Diary:
Health: 90%
Satisfaction: 90%
Energy: 97%
Productivity: 65%
---
Referrals: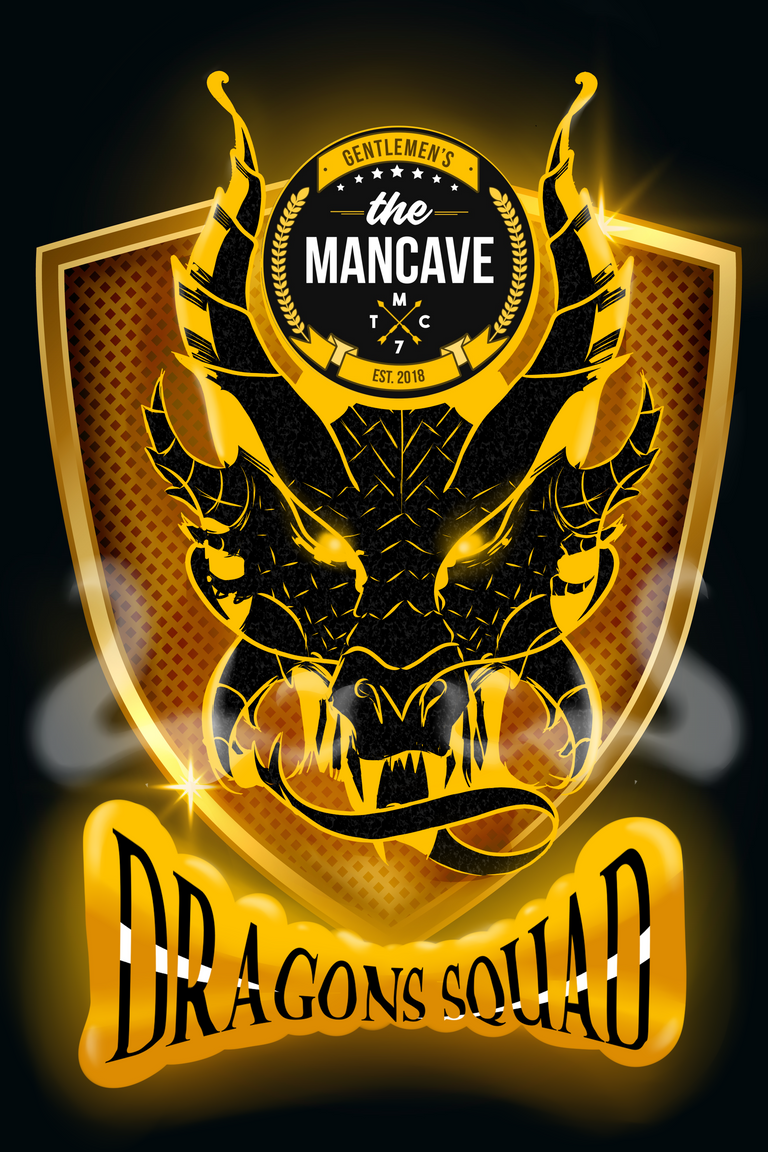 Power up and Hive on!
---
---