[ESP-ENG] ¿Un mundial cada dos (2) años? // A World Cup every two (2) years?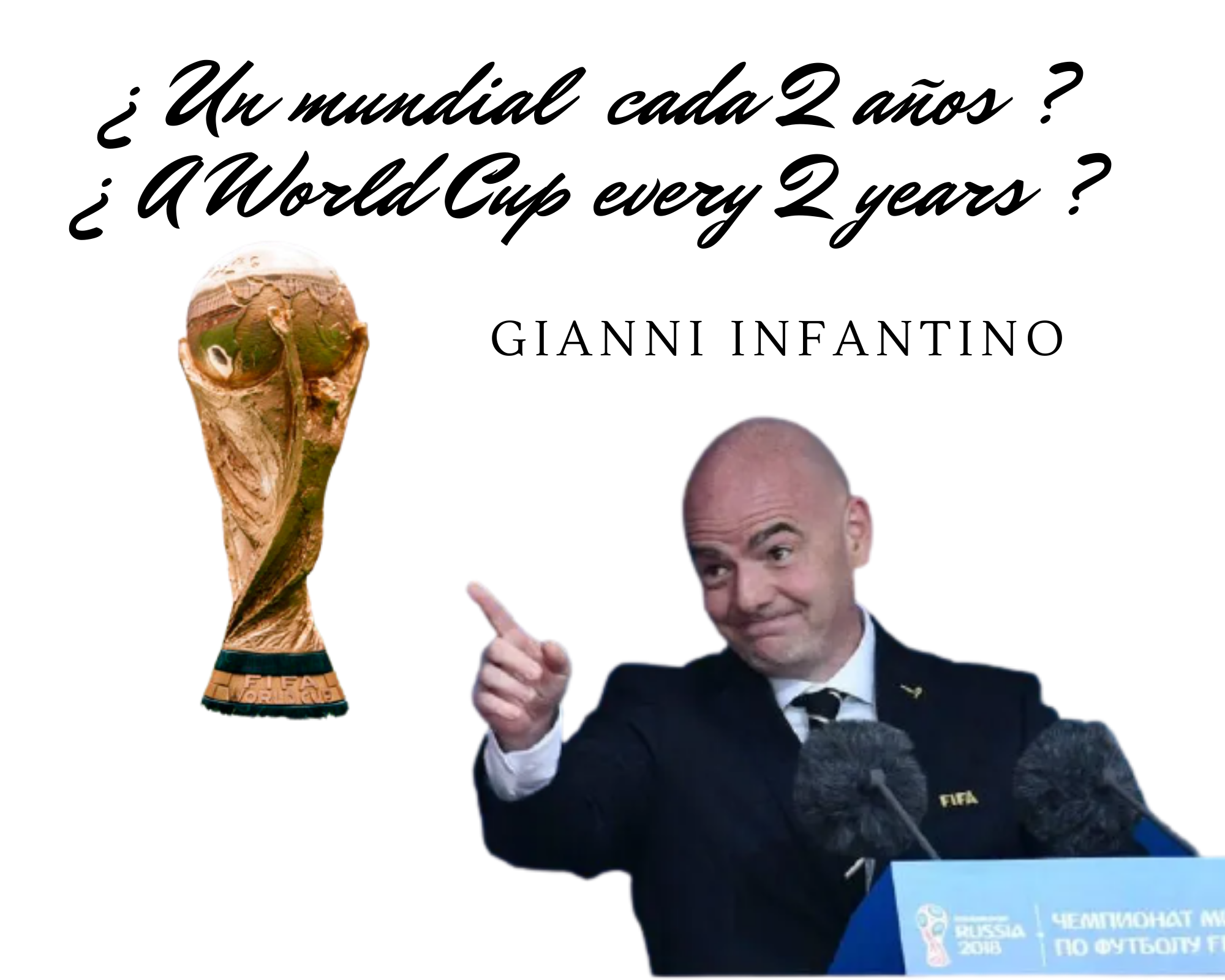 Fuente1
Editado desde Canva

Hola, queridos amigos de esta hermosa comunidad de full deportes, es un placer estar nuevamente con ustedes, les traigo este escrito, dedicado a los mundiales y a unas declaraciones del presidente de la FIFA, Gianni Infantino, por su paso por Israel, que han desatado la polémica, manifestó su deseo que sé celebrará un mundial de fútbol cada dos (2) años. Analizaremos los diferentes puntos de vista.
Hello, dear friends of this beautiful community of full sports, it is a pleasure to be with you again, I bring you this writing, dedicated to the World Cup and to some statements made by the president of FIFA, Gianni Infantino, for his visit to Israel, which have sparked controversy, he expressed his desire to be held a World Cup every two (2) years. We will analyze the different points of view.
¿ Hablemos un poco de la FIFA y la copa del mundo ?
La (Fédération Internationale de Football Association) FIFA, es sin duda la organización más importante del fútbol mundial nace con el fin de organizar la competición más esperada del fútbol, no existe trofeo más valioso para selecciones nacionales y jugadores, que ser campeón del mundo, otros eventos importantes para el balompié las olimpiadas, la Champions, la eurocopa, copa América, este último torneo el más longevo del fútbol, pero ninguno de mayor peso y grado de dificultad para poseerlo que un mundial, existen en la actualidad grandes jugadores que son considerados entre los mejores del mundo y no han podido levantar el tan apreciado trofeo, Lionel Messi, lo ha ganado todo a nivel global, pero no tiene en su palmarés ser campeón del mundo con su selección. Cristiano Ronaldo en el mundial de Alemania 2006, terminó cuarto lugar con su selección, muchos jugadores terminarán sus brillantes carreras sin poder alzar el trofeo con mayor tradición e importancia del mundo. Esperemos que estos grandes atletas puedan conseguirlo.
The (Fédération Internationale de Football Association) FIFA, is undoubtedly the most important organization of world soccer was born in order to organize the most anticipated competition of soccer, there is no more valuable trophy for national teams and players, to be world champion, other important events for football Olympics, Champions, Euro Cup, America's Cup, There are currently great players who are considered among the best in the world and have not been able to lift the much-appreciated trophy. Lionel Messi has won everything at a global level, but he has not won the World Cup with his national team. Cristiano Ronaldo in the 2006 World Cup in Germany, finished fourth place with his national team, many players will end their brilliant careers without being able to lift the trophy with the greatest tradition and importance in the world. Let's hope that these great athletes can achieve it.

¿Son 16 selecciones más para el mundial 2026 ?
Infantino el presidente de la FIFA, ha traído una serie de reformas que han colocado al fútbol mundial de cabeza, para el mundial que se jugará para el 2026, ya no serán 32 selecciones se amplía el cupo a 48, son 16 selecciones más por ejemplo, en Sudamérica, para que mi selección venezolana clasifique, no sé si decir un sueño o una pesadilla, en el presente cupos directos solo cuatro 4 y el repechaje, cuando hablamos que en este grupo, está Brasil y Argentina, quién puede discutir la superioridad de estas selecciones en este grupo, quedan dos (2) cupos y el repechaje, ahora en este nuevo formato son seis plazas, dos cupos más directos y el repechaje, de los diez equipos es probable, que vayan 7 equipos quedarían tan solo tres que no irían, si se puede se aplauden estas decisiones.
Infantino the president of FIFA, has brought a series of reforms that have placed world soccer upside down, for the World Cup to be played for 2026, there will no longer be 32 selections, the quota is expanded to 48, there are 16 more selections for example, in South America, for my Venezuelan national team to qualify, I do not know whether to say a dream or a nightmare, in the present direct quotas only four 4 and the playoff, when we talk that in this group, there is Brazil and Argentina, who can argue the superiority of these teams in this group, there are two (2) quotas and the playoff, now in this new format there are six places, two more direct quotas and the playoff, of the ten teams it is likely that 7 teams go, there would be only three teams that would not go, if it is possible, these decisions are applauded.
¿ Habrá mundial cada dos años ?
Estas palabras desataron la polémica cuando en declaración dijo el presidente de la FIFA "La Super Bowl se organiza todos los años, ¿por qué no un Mundial cada dos años?, e hizo mención a competiciones que se organizan a nivel mundial como Wimbledon o la Champions, pero un mundial sin duda es otra cosa, por cuanto los grandes clubes, que pagan millones de euros o dólares por sus superestrellas, no le interesa que un jugador esté comprometido más con su selección que con su club. La UEFA se pronunció, y no apoya esta iniciativa propuesta por el presidente de la FIFA. En resumidas cuentas un mundial cada dos años implica realizar agendas más apretadas para los jugadores, pero algo si sabemos que Gianni Infantino se las trae, en estos momentos está en Venezuela, cumpliendo su agenda y uno de los puntos es proponer el mundial cada 2 años, concluyó con las palabras del gran delantero camerunés Samuel Eto'o "Gracias por acercar el Mundial a los pobres" en referencia a la ampliación de los cupos al mundial.
These words sparked controversy when the FIFA president said in a statement: "The Super Bowl is organized every year, why not a World Cup every two years, and he mentioned competitions that are organized worldwide such as Wimbledon or the Champions League, but a World Cup is certainly something else, since the big clubs, which pay millions of euros or dollars for their superstars, are not interested in a player being more committed to his national team than to his club. UEFA has spoken out and does not support this initiative proposed by the FIFA president. In short, a World Cup every two years implies tighter agendas for the players, but we do know that Gianni Infantino is in Venezuela at the moment, fulfilling his agenda and one of the points is to propose the World Cup every two years, he concluded with the words of the great Cameroonian striker Samuel Eto'o "Thank you for bringing the World Cup closer to the poor" in reference to the extension of the quotas for the World Cup.

Espero que les haya gustado - I hope you liked it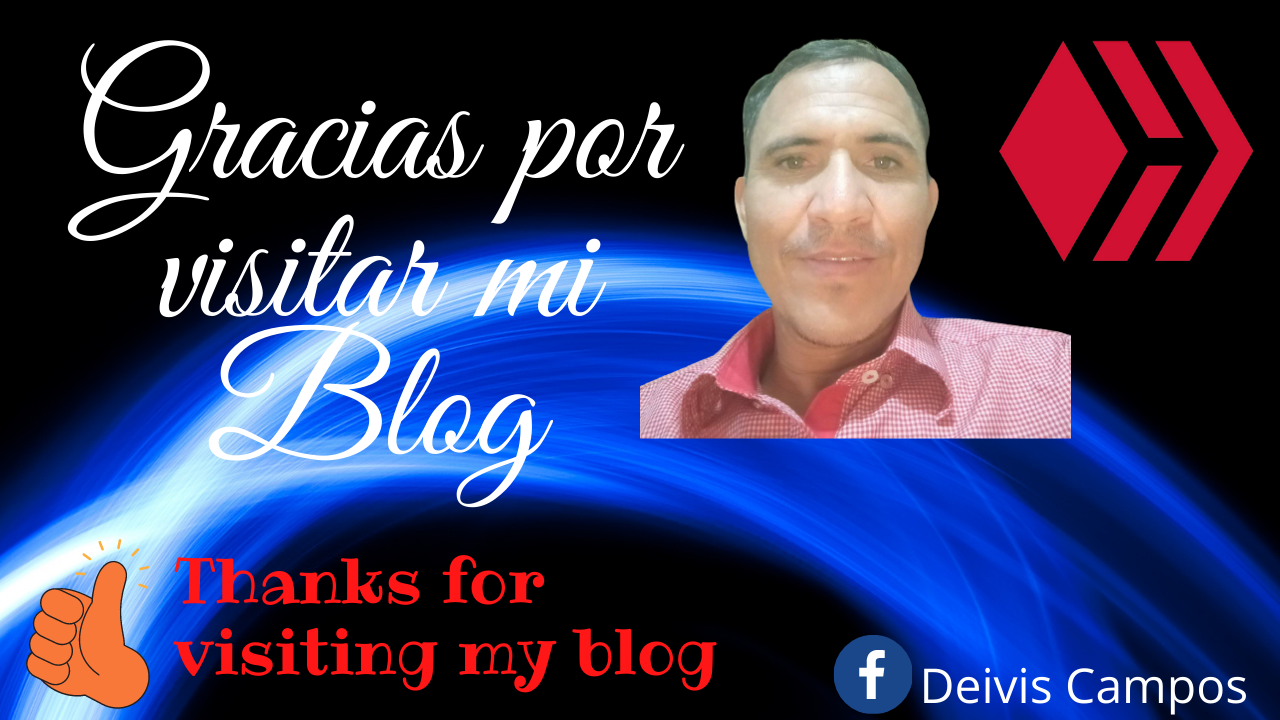 ---
---