HIVE FPL | Three bargain players I have my eyes on for Game Week 1
You thought last season was tough...
This season is already promising to be more challenging with the number of premium selections, who are all likely to bring home the points. Erling Haaland, Harry Kane, Son, Mo Salah and De Bruyne are all priced incredibly high meaning you can barely squeeze in two premiums without losing out in other areas of your squad.
Fortunately, that is a problem for another day. In this post I am exploring some potential bargains I am keeping my eye on over pre-season.
But before I do, here is the current rough draft that I came up with just to test the waters.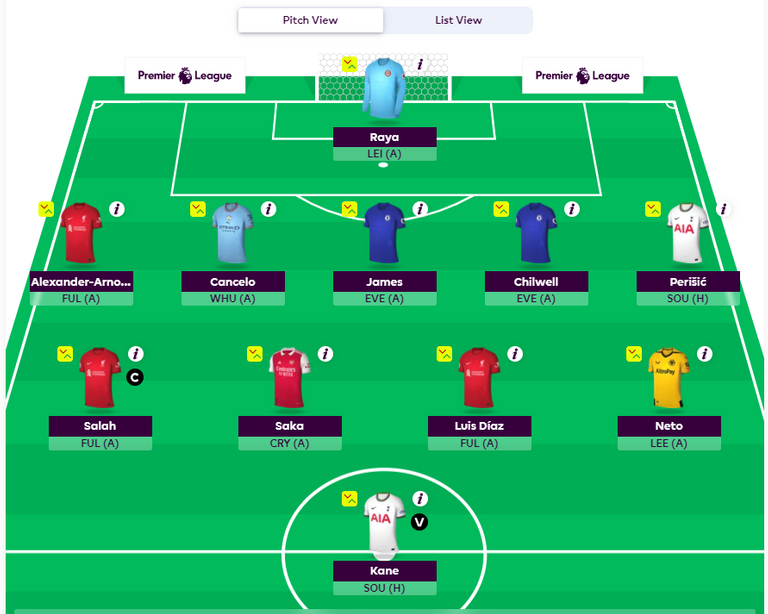 There are plenty of things that I am not entirely happy with, like the double Chelsea defence, which I will be looking to change as we close in on game week 1.
So, who am I looking at?
1: Tyrell Malacia
---
If you are a United fan, you may have heard about our latest addition to left-back. Malacia is an incredibly gifted player, but having come from the Dutch league, one has to be cautious to see how well he adapts to the Premier League.
That said, I have had the benefit of catching some of his highlights in training and I am sold. He looks sharp, physically and mentally. That is something I cannot say about Luke Shaw or Telles, our main senior left-back choices.
I am betting that Malacia will be the automatic first choice LB for our first game of the season. Going for a minute fee of 4.5, he will provide incredible value as the season progresses.
2: Marcus Rashford
---
Next in my list of bargains is another Manchester United player. Last season Rashford endured quite a torrid showing, struggling to gain form and confidence. It didn't help that the interim manager, Ralf Rangnick, was playing him on the right wing rather than on the left where he applies his trade.
Because of that, his price has massively come down this season, going for only 6.5. As a United fan, I am banking on Rashford having a revival this season under Ten Hag. The point of concern is that if they sign another right winger, Rashford may be forced to compete for minutes with Sancho on the left wing, which could affect his productivity.
Pre-season will be valuable to help me make an informed decision.
3: Takehiro Tomiyasu
---
The final player on my list is another defender priced at 4.5. Tomiyasu plays right-back for Arsenal, where he contributed significantly to the defensive solidity of the team last season. While he is not your basic rampaging wing-back, he makes up for this by offering a surety in defence by blocking crosses and cutting off attacks from the wing.
He would make a great substitute for Ivan Perisic, who has other players competing for his position at Tottenham. Tomiyasu doesn't have that problem since his competition is rarely fit and usually plays cup matches. So, if you are looking for a regular starter who will give you the occasional clean sheet bonus points, look no further than Takehiro Tomiyasu.
With those changes to my team, I would end up with an excess of 4 million which I would spend on picking up another forward.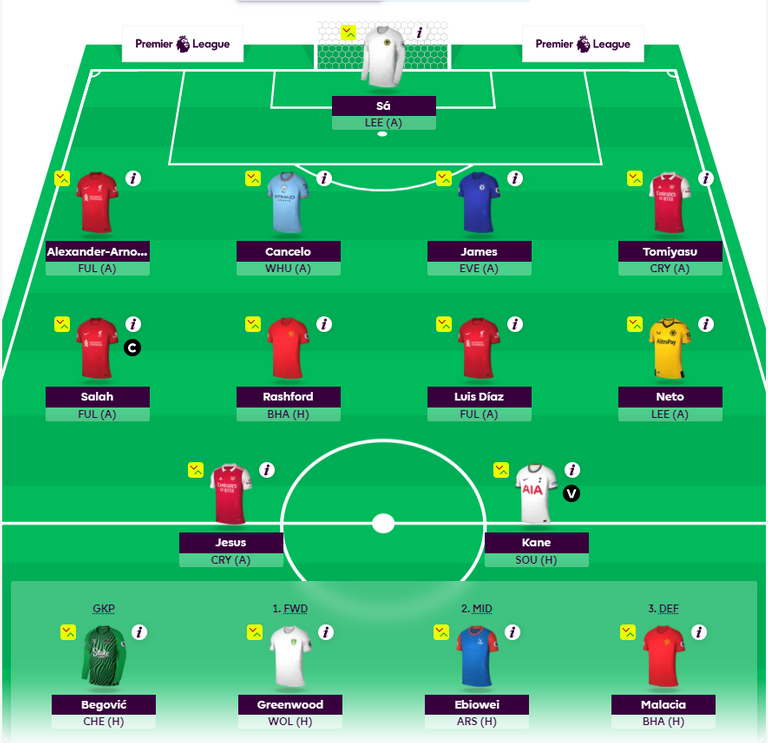 Not too shabby, huh!
This is obviously not my final team. I will be chopping and changing as new transfers come in. There is still a long way to go before the season kicks off and the Hive FPL competition starts. I'm looking forward to it.
Let me know your thoughts on my current team and any other bargains you are looking at for yours. :)
---
---