IT IS OVER! Christiano Ronaldo Burns His Bridges.
What the hell was Ronaldo thinking?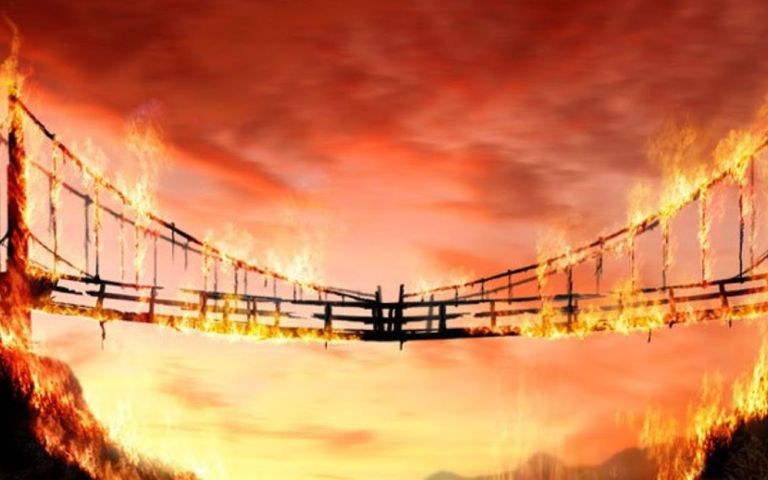 I will tell you exactly what he is thinking! What Ronaldo wants, Ronaldo gets! It is that simple. Over the summer transfer window, Ronaldo was trawling for a move away from Manchester United with nothing substantial coming up.
As we speak, his agent is already exploring solutions for the January window but there are no takers at all. Who can blame them?
In my estimation, he has decided to do something drastic to have his contract canceled. It will be mutual, no doubt about it.
Some of the quotes emerging from the interview with Pierce Morgan....Pierce Morgan?????? Some of the quotes are borderline criminal.
His comments on Ten Hag are just ridiculous.
"I don't have respect for Erik ten Hag because he doesn't show respect for me"
I mean, Ten Hag has done nothing but kiss his feet despite his petulance. The first time he walked out of the stadium before the game was over, Ten Hag had a seat down with him and told him not to repeat it. Spoilers, he repeated the same thing when United played Tottenham. As a result he was dropped for a game as punishment and was quickly brought back. He was even made captain.
His further comments on Wayne Rooney are just childish.
"I don't know why he criticises me so badly ... probably because he finished his career and I'm still playing at a high level. I'm not going to say that I'm looking better than him. Which is true..."
Rooney was his team-mate, for goodness sake. How brittle is Ronaldo's ego that he would insult Rooney like this? Some of the quotes are low-key true but surely, what a big baby.
My final thoughts on this are that we have probably seen the last of Ronaldo. I genuinely couldn't care less. He has been detrimental to the club and to the team. He is absolutely finished at the top level, he costs too much, and is not worth the hustle. Ten Hag will be counting the days till he sees the back of him.
If I was the decision maker at Manchester united, I wouldn't let him go. Neither would I have him anywhere near the club. Let him clear out his locker in the dressing room and have him spend the rest of his contract sitting at home looking after his family. He can leave in the summer.
---
---