Manchester United | Eric Ten Hag it is!
It seems the Red Devils have settled on the Ajax manager as the man to lead the boys into a new era of football.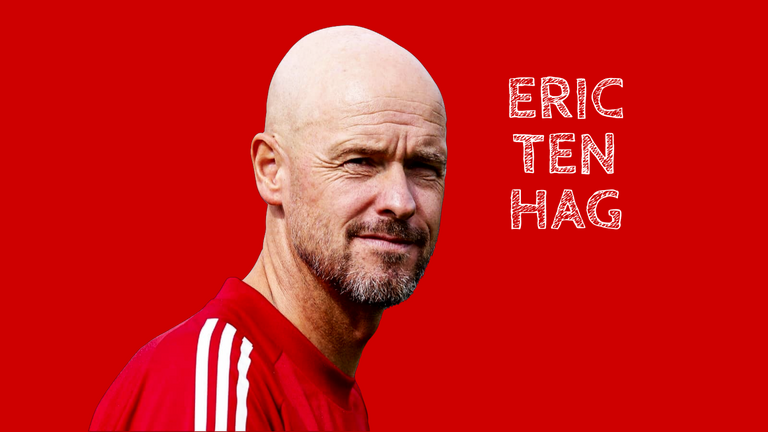 Since Rangnick arrived, there has been an air of expectation. He was the teacher. The inventor of the Gegenpress. The mentor of the likes of Klopp and Chelsea manager Thomas Tuchel.
Many had borrowed his methods and had been quite successful with them, so you could forgive the United fans for expecting an explosive revival once Solksjaer left.
Instead, what we got was more of the same, literally. Both Solskjaer and Rangnick have had pretty much the same win percentage this season and a whole series of unspectacular draws. The mentor was more of a theorist than a man who could translate his ideas from paper to the real world, it would seem.
Regardless, we find ourselves a long way from any potential top-four finish despite having numerous opportunities to lead the rest of the Champions League-chasing pack.
If you ask me, it is definitely a good thing if we come up short. We need a serious reset to bring in fresh young blood, some from the academy and others from the summer market. We do not want a team of has-been stars looking for their last paycheck. Similarly, we need to get rid of several players in the team who have offered little to the cause
The Outs
---
The list writes itself.
Phil Jones, Maguire, Bailly, Juan Mata, Paul Pogba, Lingard, Matic, and Cavani.
Pogba, Cavani, and Lingard will have their contracts run out at the end of the season, and nobody should even consider handing them a new contract. Lingard's time at the club has reached a natural conclusion. He has since stagnated and offered very little despite insisting he should be a starter. Cavani has barely played due to injuries. Pogba has wanted to leave since his public disagreement with Mourinho, and it is time he was allowed to do so. His heart is not in it.
Phil Jones has survived longer than the managerial appointments since Ferguson retired in the defense. It is incredible, really. I don't even know how he was handed a new contract a while back despite barely playing.
Bailly is another whose injuries, most of the time self-inflicted, have ensured he misses more games than he plays. While he is a good defender matched up against the 'talent' we have in the first team, he is often rush and careless, leading to goals or torn muscles and tendons.
Finally, Harry Maguire. If I was being honest, he wouldn't be the first out the door, but I would most definitely rip the captain's armband off his cold, uncharismatic self. Maguire is in dire need of a quality Defensive Midfielder. In fact, the entire defense needs that.
Much of United's woes are down to having a weak holding midfield. They get bypassed as if they do not even exist, which exposes Maguire with a larger turning radius than a trailer and the speed of a drunk slug.
Conclusion
---
Thankfully, as United fans, we have plenty to look forward to next season. The right things are being said, and for once, we are getting experience matched with an outstanding football philosophy. Before, it was one or the other.
Welcome to Manchester United, Eric Ten Hag...
---
---