Manchester United vs Tottenham: Clash of the underachievers.
It has been a while since I last had any inspiration to post anything about my club, Manchester United. Everything that could go wrong has gone wrong. Somebody should change Murphy's law to Man United's law.
From our greatest youth prospect being accused of assault, to failures on the pitch against minnows. The players are losing their respect for the club and each other and Ronaldo is looking more finished than he ever has.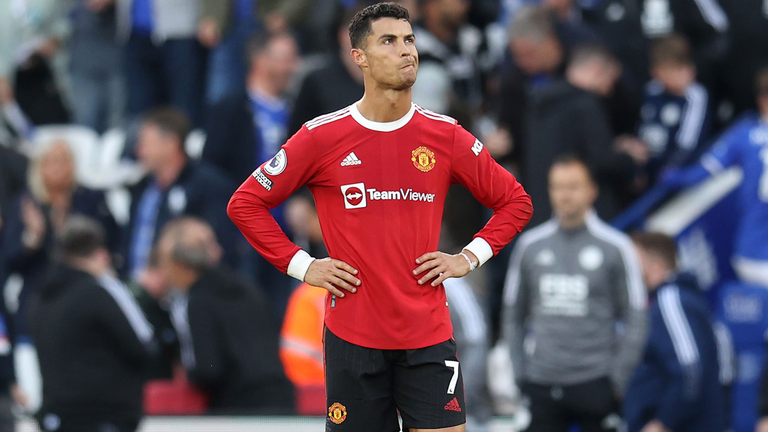 Source
There is hardly any light flickering within the darkness that has suddenly enveloped the club. To think there was so much hope very early in the season with the arrival of Varane and consequently the arrival of the one and only Cristiano Ronaldo.
Today Manchester United is coming up against a team that is in a similar hole, but if you asked me, they are in a much better position than the team I support. I am sure @blanchy, wherever he might be, is much more optimistic than I am.
Despite their recent troubles, Tottenham have been in the ascendancy. Harry Kane in particular has discovered his shooting boots, having helped his team beat Manchester City and recently scoring two goals in the 5-Nil mauling of Everton.
On the other hand, Manchester United drew against a weak Watford. Just last week they were handed their ass by their noisy neighbours Manchester City after a disastrous second-half showing. I wouldn't know for sure because I didn't watch that embarrassment.
There is nothing about today that makes me optimistic of any improvement in performances. Son and Kane will have a mighty field day with our shocking defence and we will miss chance after chance at the other end of the pitch.
Ronaldo will be back tonight but he doesn't inspire any confidence nor induce fear in the opponent.
So, more of the same then!!!
---
---