The Case For Harry Kane at Manchester United
The English Premier League is officially in the second half stage, the January window is closing and minds have to shift to decisions that need to be made in the summer window. In this case, Manchester United.
Looking at the current team, there are a few problem areas that stick out. The defence, especially the goalkeeper, centre back and right back positions all need serious investment.
The midfield is another area that is in desperate need of quality. Man United cannot simply rely on an aging Casemiro (despite how good he has been) and Eriksen. The rotation quality of Fred and McTominay must be upgraded.
Finally, the forward position. Over the past few years, the club has been in dire need of a quality, youthful striker for the long-term. Stop gaps, such as Ibrahimovic, Cavani, Igalo, Ronaldo and now Wout Weghorst have helped, but they have not made United a title challenging threat.
Hence, Harry Kane!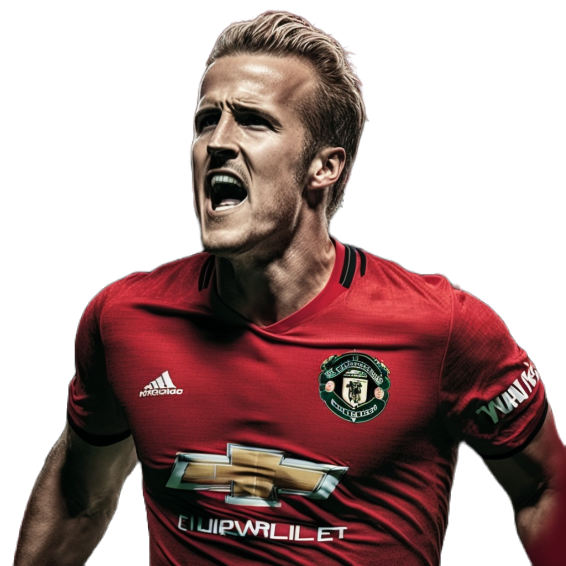 Image created using Midjourney AI
Why Kane?
---
The Harry Kane move has echoes of the 2012 signing of Robin Van Persie, the want-away Dutch striker from Arsenal. I vividly remember the incredible impact he had supported by the hard working Wayne Rooney.
Many Man United fans will concede that he was the main catalyst that drove the club to Alex Ferguson's final Premier League title. Kane could have a similar effect for the club.
This season, he has scored 16 goals in the Premier League, just 9 behind Erling Haaland in a very poor Tottenham side. One can only imagine how many goals he would score at the tip of a strong side playing beautiful possession-based football under a progressive manager.
Furthermore, it goes without saying that Kane is the complete striker. Left foot, right foot, headed goals, assists and incredible hold up play. He is a traditional and modern striker in one package.
At the end of the season, Harry Kane will only have one year left on his contract. Although there are credible rumours that he may extend his contract, surely after publicly expressing his desire to leave a short while ago, he won't repeat the same mistake of signing another deal.
Right? Well, nobody knows!
Regardless, Kane is likely to go for slightly less than 100 Million Pounds, a great deal in my view. With his proven Premier League pedigree, every top club should be after his signature.
The only question mark on Kane is his age and his ambition.
Leaving Spurs in the summer will more than confirm his desire to achieve more than a top-scorer record. His age, on the other hand, will just have to be a risk any prospective club will have to take.
---
---