Love the band performances at football games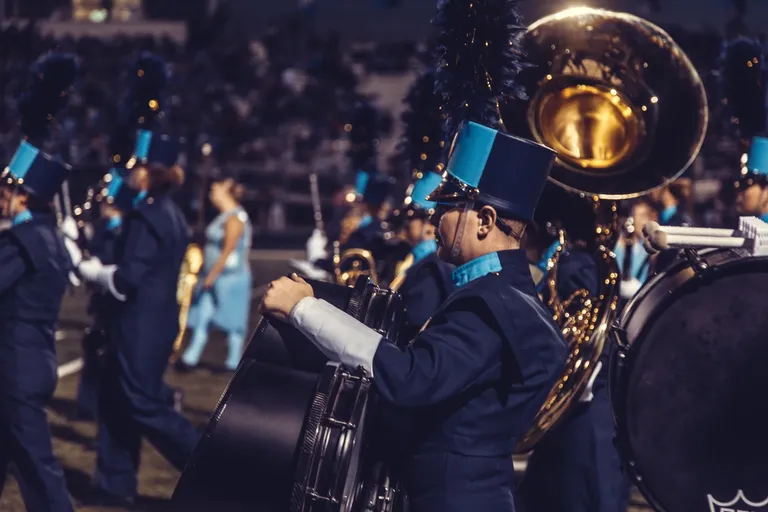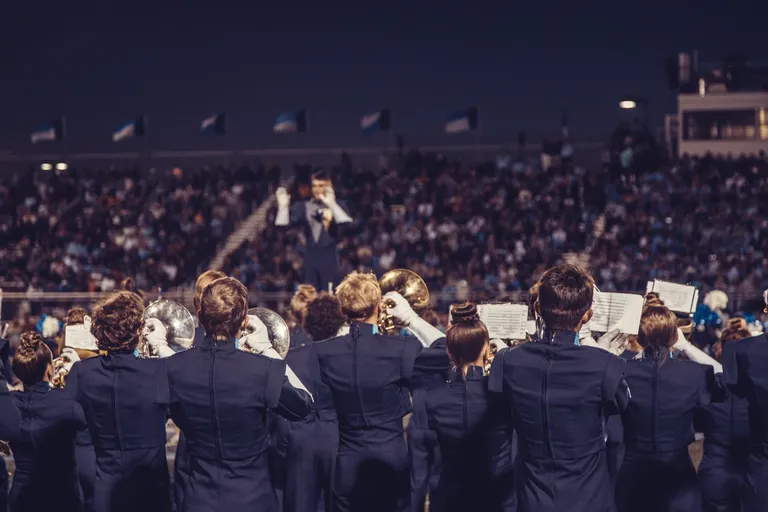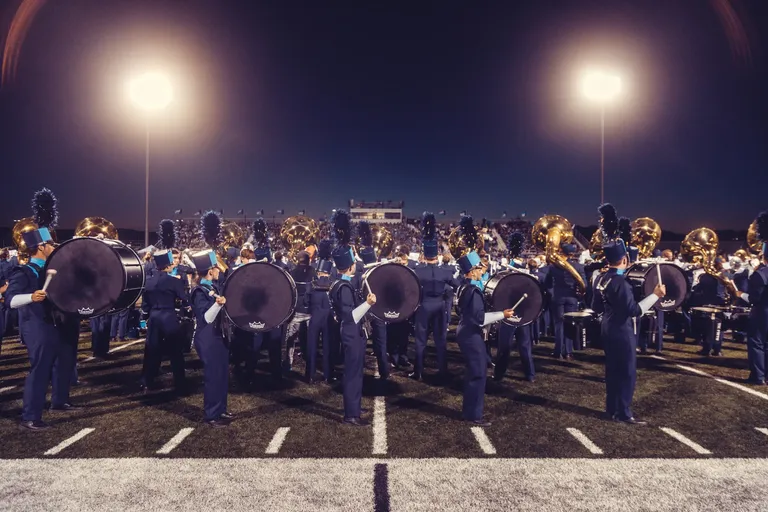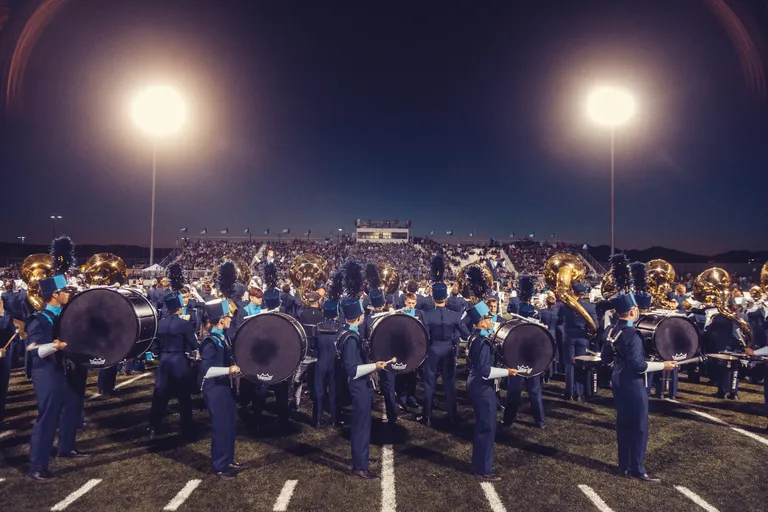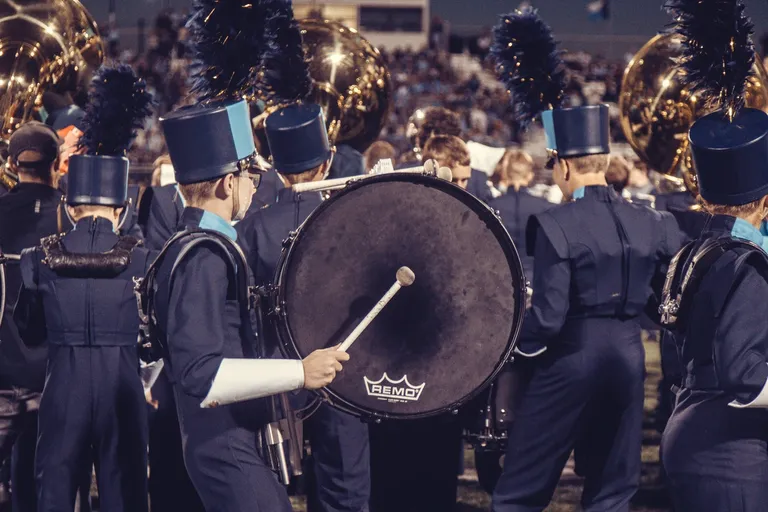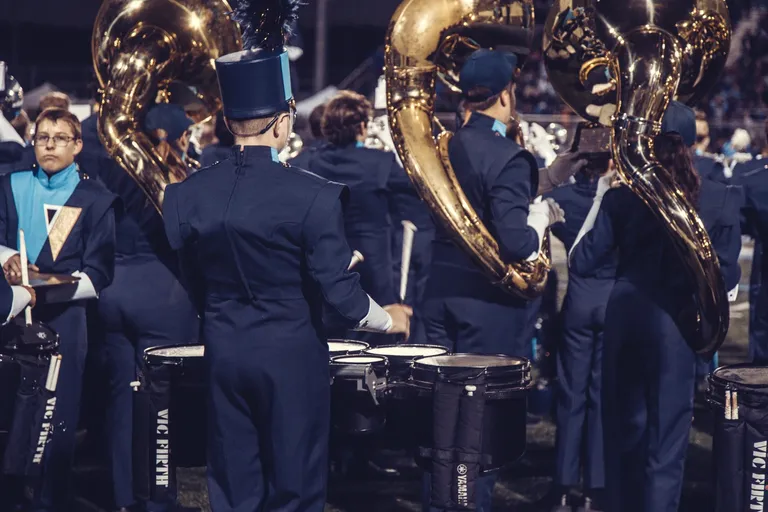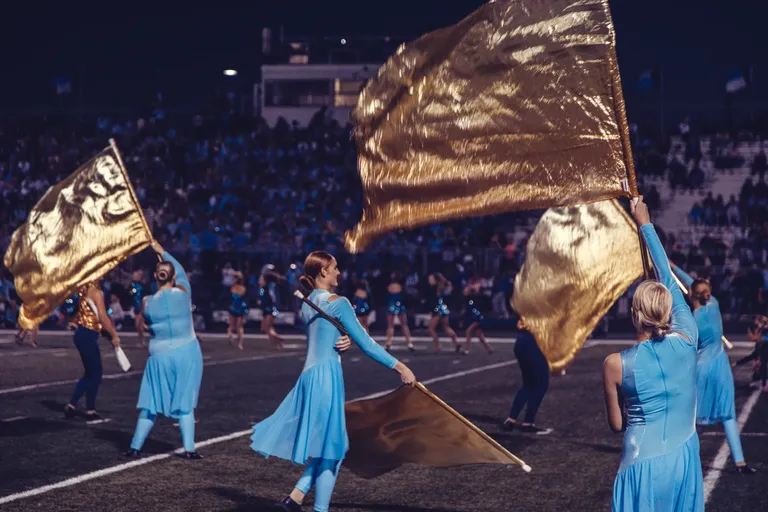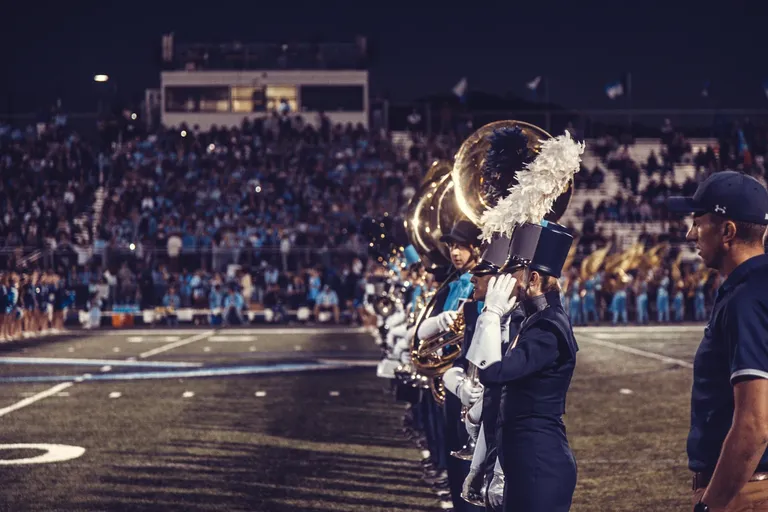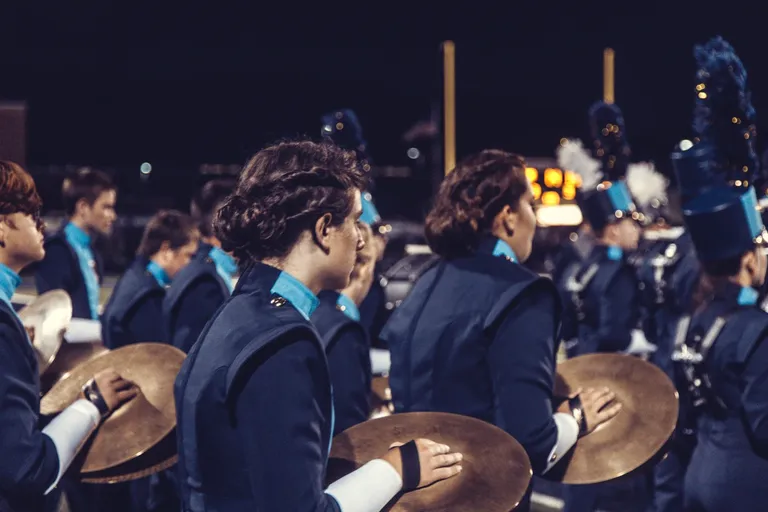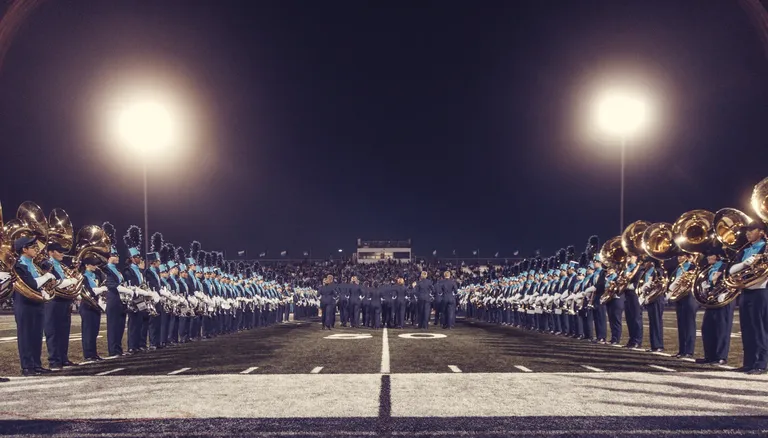 During halftime at my daughter's homecoming football game, her school band had a performance out on the field during half time. Growing up, I always thought marching bands were so cool. It really does take a lot of skill to play your instrument while walking, but to march in unison with a bunch of other people and still stay on the beat is pretty hard.
I have grown up some places where the different school bands are the ones to watch at sporting events. Some high school and college marching bands are insane with what they can do. This isn't the case for my daughter's school though. Their football team is pretty bad and their band isn't that much better. I do think the band was more entertaining than the football game though.
One thing I never really like with marching bands and band in general is the uniform that they have to wear. It is like something out of the olden days and just looks so dated. It would be cool to see the band kids wearing something that doesn't look like they have to go relieve the Queen's Guard after they are done performing.
Even though this band wasn't that great, it was still cool to be there with my daughter and get some pictures. Hopefully I can talk my daughter into logging into Hive and share the pictures she took because they are pretty awesome.
---
For the best experience view this post on Liketu
---
---