MUSYAWARAH DESA INSIDENTAL BKK UNTUK BUMDES DESA SEMEN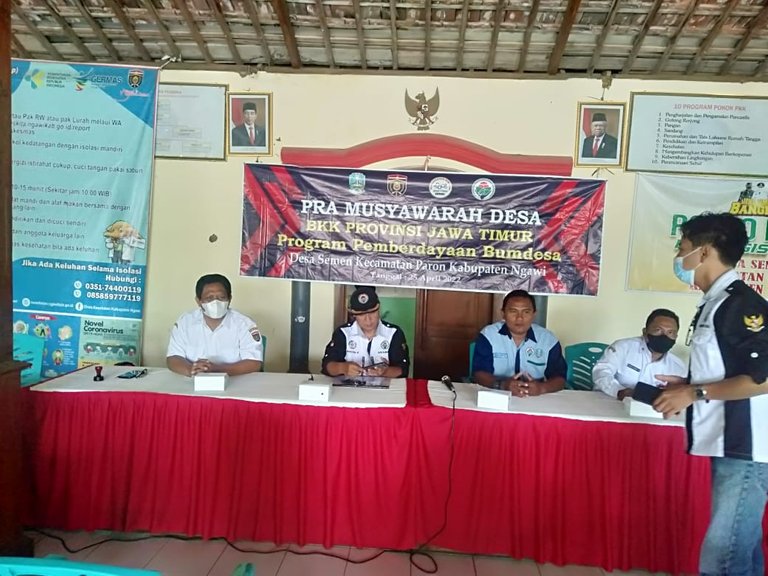 Hallo Teman Teman Hive Community Kali Ini Desa Semen akan memberikan laporan kegiatan kita kemarin 11/05/2022 menyenggarakan MUSDES BKK

On Tuesday (25/05) an incidental village meeting was held in order to discuss and agree on the use of special financial assistance from the East Java provincial government for capital participation in Bumdes Jaya Abadi, Semen Village, Paron District, Ngawi Regency.
Present at the event were the secretary of the Karangjati sub-district representing the Karangjati sub-district, an expert assistant in the field of economic empowerment of the Ngawi district, the village head, village officials, BPD, the chairman and management of the self-employed Bumdes. The incidental musdes is led by the head of the BPD. In his speech, the chairman of the BPD said that this individual Musdes was a follow-up to the incidental pre-musdes which had been held on Mei 11, 2022, he explained.
On the same occasion, the Head of Semen Village, SUYANTO said that this year's East Java Provincial BKK already had a legal aspect, because there was already a legal basis, namely Semen Village Regulation No. 2 of 2021 regarding BUMDes capital participation, furthermore that the East Java PROV BKK funds had entered in the Village Revenue and Expenditure Budget (APBDes) for the 2022 fiscal year.
The next event was the presentation by Hidayatul Iman as an expert companion in the field of economic empowerment of Ngawi district who acted as resource person, in his presentation conveyed several things including that:
One of the goals of the East Java PROV BKK is to improve the economy of rural communities in the midst of the COVID-19 pandemic.
The East Java Province BKK funds will later be channeled through the village treasury account (RKD).
then the funds will be transferred to the account of Bumdes Karya Mandiri in the amount of 72,000,000, while the 3,000,000 will be used for operational costs.
The materials discussed in this incidental Musdes are:
Use of Prov BKK funds for business units of shops/ basic food shops.
After discussing the meeting material, all meeting participants agreed on the following points:
The East Java Prov BKK is used for the development of self-employed bumdes for business units for shops/groceries shops.
The capital of the basic food shop unit is 72 million rupiah. The details of usage are as follows:
a. Development of 43,200,000;
b. Improved product quality and marketing by 7,200,000;
c. Increase in Bumdes services by 7,200,000;
d. Development of facilities and infrastructure of 10,800,000; and
e. Increased human resources for Bumdes management by 3,600,000.
Next is the signing of the minutes of incidental Musdes as a requirement of the legal aspect.

DOCUMENTATION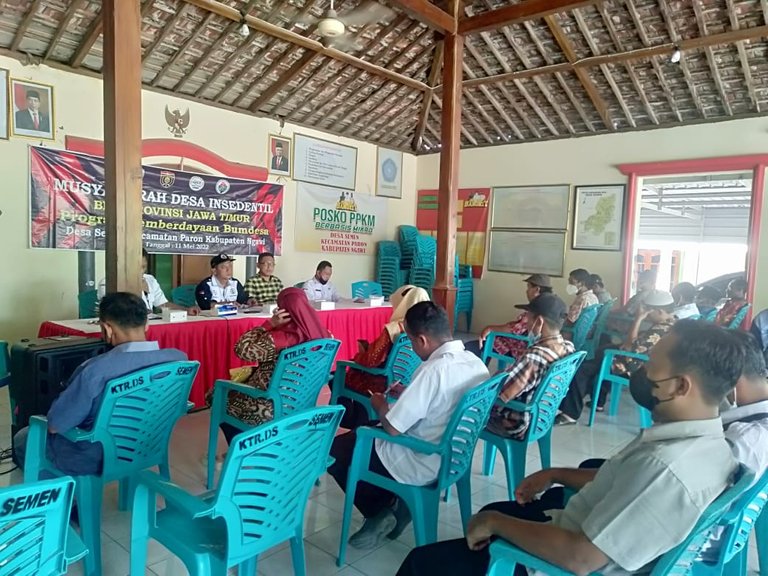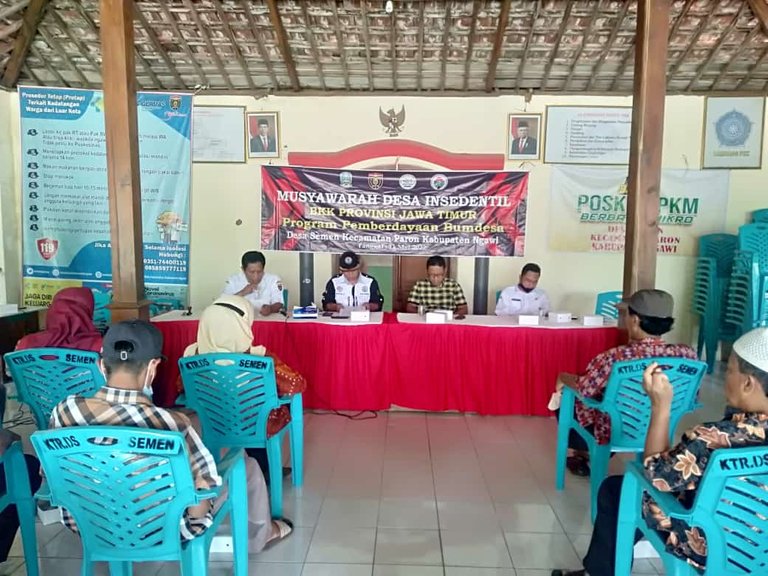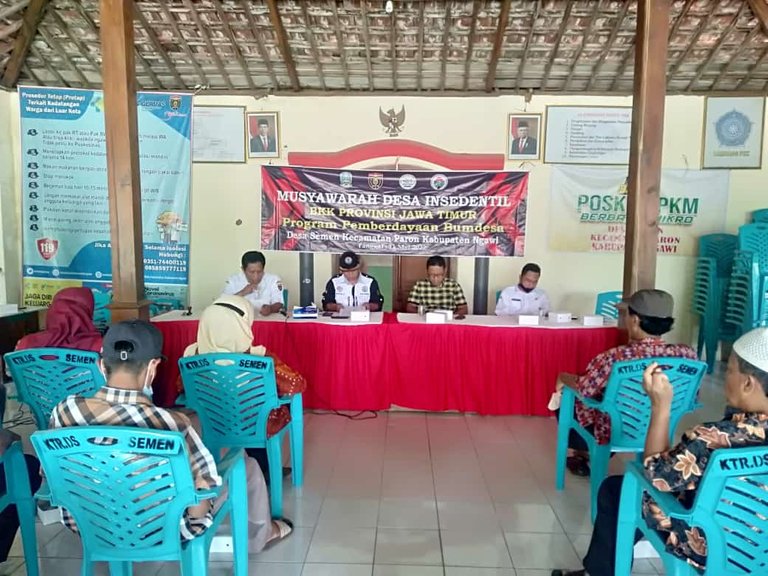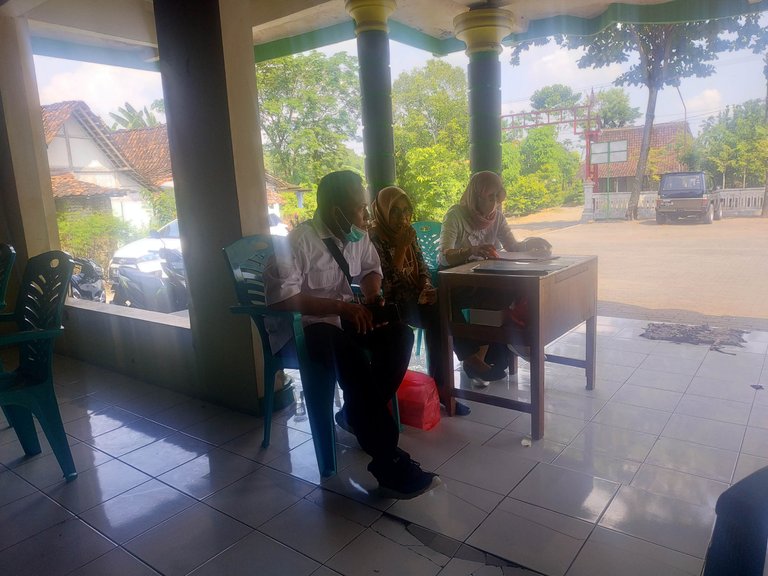 ---
---

---
---