After the events of the summer and past years.. matches are expected in the new season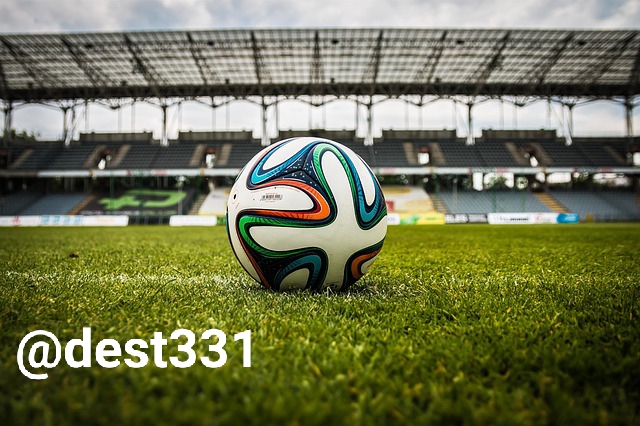 The original source of the image
As the football season kicks off in Europe, everyone awaits unimaginable games!
With the return of the European leagues and the start of the football wheel in the Old Continent, the eyes are on a number of clashes in the 2022-2023 season, justified by their great excitement.
Justifications vary, both for high-profile mercatu transactions and for events in past seasons that have implications for the 2022-2023 season, as well as for stars who will meet their previous teams many years later.

Juventus and Rome.. Dybala owns the keys
Always exciting at Serie A level, Argentina's Paulo Dybala will be on a date with an extraordinary match full of memories.
The talented left-handed player, who has years with the Bianconeri 7 years, started it in 2015 and finished it in 2022.
Dybala was presented exceptionally unprecedented perhaps in the history of all football and not just Italy. The Argentine received a terrifying reception in Rome, a reception that suggests this boy is waiting for him a lot.
Juventus vs Rome will carry a lot for Dybala between the past and the present, the first landing between the teams will be on August 27.

Liverpool and Manchester City.. Nuclear weapons
It is the strongest landing in the world in recent years for many, measuring stability, continuity and competitiveness between players and coaches, the Liverpool vs Manchester City match during the 2022-2023 season will have a different important breakdown that adds further excitement to it.
Here we talk about everything to do with the two outstanding deals in Mercato, Uruguayan Darwin Núñez making brilliance with Liverpool, Norwegian Erling Haaland expecting Manchester City fans more.
Liverpool have seconded Nunez for 75 million euros, while Manchester City have included Haaland for 60 million euros, two values that reflect how much excitement has been added to the Premier League's strongest game in recent years.
On 16 October, the first meeting between Liverpool and Manchester City will be at the Premier League level, a match to be hosted by the Reds' Anfield Road stronghold.

Arsenal and Manchester City.. Jesus the Focus of Events
That match also has the usual thrill of combining two of the biggest English teams, but in the 2022-2023 season, Arsenal vs Manchester City will have a different taste.
This taste is based on the Brazilian Gabriel Jesus who has been a Manchester City pillar in recent years, the Brazilian lad is well aware that returning to the Etihad Stadium and hosting his former opponents will not be easy.
Jesus will therefore be happy not to travel first to the Etihad Stadium for Manchester City's fight at the stadium where he stayed for 5 years, and will wait on October 20 for Arsenal to host Manchester City at Emirates Stadium.

Chelsea and Manchester City.. Does Sterling do it?
If Gabriel Jesus' stay in Manchester City will make the struggle of his former peers difficult for him, it seems harder for English Raheem Sterling, who is moving to Chelsea.
The England International's stay in Manchester City lasted 7 years, during which he won a championship 11, presenting remarkable seasons not forgotten by the sittzens.
Sterling will wait until January 2, 2023, to host his former comrades at Stamford Bridge.

Barcelona and Real Madrid.. The Lewandowski-tasting clasico!
We certainly don't need to explain the importance of Clasico, but Barcelona and Real Madrid will have a special taste after Bayern Munich star Robert Lewandowski joined the Blaugrana ranks in recent years.
Real Madrid have eliminated Lewandowski and Bayern Munich on many occasions in the Champions League competition, and the presence of this competition once again in La Liga will be a new thriller that attracts the world for Classico.

Barcelona and Chelsea.. to the tune of mercato
Barcelona made several strikes at Chelsea in the Mercato, securing player Andreas Christensen close to Marcos Alonso's signing, preventing him from securing two deals Tuchel wanted: Rafinha and koundé.
It could move to the Champions League if Barcelona and Chelsea both meet, something that is contained in the European Union's regulations governing the tournament under the status of the teams in the English and Spanish leagues last season.

Barcelona and Athletic Bilbao.. With Valverde's memories!
Remember Ernesto Valverde? That two-time Lega coach was sacked for defeats the Blaugrana thought were heavy.
Valverde returned to La Liga from Athletic Bilbao's gate, the club with which he played outstanding football between 2013 and 2017, and succeeded in winning the Spanish Super Cup at Barcelona's own expense in 2015.
Barcelona vs Athletic Bilbao with Valverde's return to Camp Nou will surely have a glamorous impact, we can imagine the reception that awaits Valverde at Camp Nou!.
---
---