De Jong, the heart of Barcelona's defense, is a "push-out" policy or a technical necessity?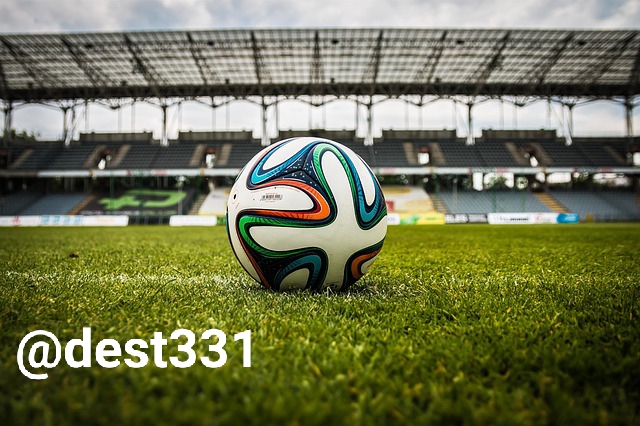 The original source of the image
Three years ago, in July 2019, Barcelona successfully included one of the world's most important deals at the time and was Frenkie de Jong from the Ajax ranks.
Amid the Barcelona stadium that had been struggling for years following the departure of Xavi, Iniesta and Sergio Busquets's great decline, he began breathing a sigh of relief once again in the presence of de Jong and Arthur before the Brazilian descended.
Since the beginning of this year, however, we have heard about Barcelona's management wanting to get rid of the player, whether for the substantial salary he costs them or for the huge amount he can pump into the coffers of the Catalan club for his transfer.
But between that and that and under statements from the Barcelona administration, Xavi, accusations from Gary Neville, news here and there, Xavi Hernandez came out and pushed Bede Jong as a centre-back in the prep games.
The "push to leave" policy
Does that initiative from Xavi have a hidden meaning? Is he trying to keep the player away from the Catalan club by placing him in a disparate position? That's what we're going to try to understand.
But to understand that very well, we have to look at whether the centre-back position is weird for Frenkie de Jong? And has he ever played in it?
The answer to this is yes, de Jong played in that position with Ajax, Netherlands and Barcelona before, under the leadership of several coaches.
The start was with coach Marcel Kaiser at Ajax, then Ronald Koeman and even Ernesto Valverde and other coaches.
Manchester United's current manager Eric Ten Hag, who insists on including De Jong, has already used him in that position and in fateful and important matches against Feyenoord, Eindhoven and others in the Eredivisie and Champions League.
Significant technical change?
Some may then wonder why this change in positions is so long as it is not about attempts by the Catalan club to "push the player to leave" and get rid of his high salary?
The answer here will be found only by the Catalan club's technical director, Xavi Hernandez, who pushed him at that center for his misfortune at the same time as he witnessed a lot of controversy about his future.
However, according to journalist Javi Miguel of ACE, Vishavi Hernandez intends to play 3-4-3 on several occasions this season, with trio Ronald Araujo, Jules Conde and Andreas Christensen.
As many inspectorate reports have confirmed, he has no intention of relying on Gerard Pique, so it is logical that de Jong be equipped as a replacement for one of his team's three core defence hearts.
Did Xavi undergo?
One hypothesis traded in recent hours and even from some Barcelona fans says that Xavi Hernandez was managed by the club in order to put pressure on the player.
In fact, these hypotheses are supported by the manager's previous statements about De Jong's salary, which confirm that he is in agreement with management about the material position surrounding the player.
But under the new financial structure that Barcelona is trying to impose on the dressing rooms it may be a bit justified, if we assume the validity of that speculation in the first place.
Ultimately, it can be a little difficult with the Catalan club's former captain's strong personality and all the deals he has requested so far in the transfer market, his rejection of substitutes and management being subject to his choices, even though they sometimes make no sense to them.
Was Gary Neville right?
Manchester United legend Gary Neville came out to talk about Frenkie de Jong this week, stressing that the player's exposure to the Catalan club management is a shame.
Neville demanded that the player take legal steps through which he could sue Barcelona and get his salary back, but he received a lot of criticism on social media.
But whether we agree or disagree with criticism and Neville's words, is he right in his opinion in the Barcelona administration, that what you do with de Jong is a shame?
Perhaps he is right, but De Jong is a player in a battalion of players who have postponed their salary appointments with Barcelona during the coronavirus period, so the Catalan club has not done anything illegal yet, on what basis will the prosecution take place?
De Jong has the right to sue Barcelona in only one case, namely, that the club substantially reduce his salary according to article 41 of the Spanish Labour Code, and its time may stand even in Barcelona's side if the club is found unable to pay the salary provided for in the contract.
The whole point
De Jong played as a centre-back who did not break any universal law and could not be speculated about things like that Xavi had a weak personality or that the Barcelona administration wanted to push the player out, especially the same people who reiterated their praise for him and their desire to continue with the team.
But it may have some meaning for how the team plays in the new season, or for De Jong's impressive ability to adapt in several positions.
In the end, the Catalan club may already be trying to push De Jong to leave or reduce his salary, but even then, what is the problem with each team looking for their interests to reconcile their situation at a time when they are far from competing and looking for a return to the picture?
---
---