Dybala, Matic and future reinforcements.. Mourinho is preparing to bring Rome back to compete for titles locally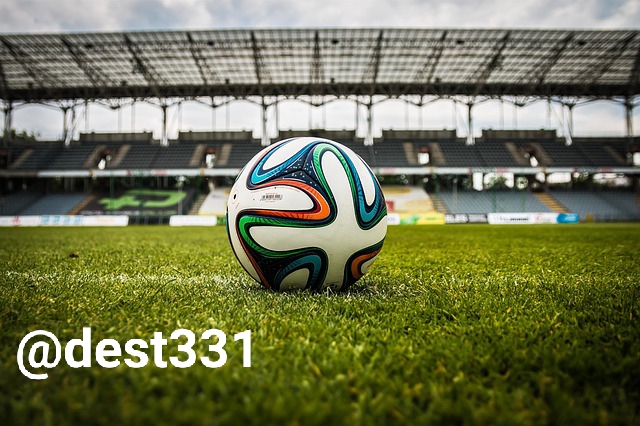 The original source of the image
Portuguese boss Jose Mourinho looks set to enter next season as a contender for all trophies in Italy. Having made a successful start with Roma by crowning the newly formed European Conference Championship League, he is waging a war of strong deals in the Giallorossi to enter next season with the best possible squad.
Mourinho tries to add more depth to his squad, whether in terms of added player quality, level of experience, as well as violence and youth, but it all depends on the needs of a team that wants to return to Italy's competition profile strongly.
Mourinho received the team last season in need of a challenge of this kind, as did Roma in need of a senior manager of Mourinho's size to return to contention strongly in a league he has missed since the beginnings of the new millennium.
The main goal was probably to reach the Champions League this season, but that goal was not achieved, what was achieved was greater for Mourinho, the return to the official European coronation profile from the gate of Rome, to be a champion again at the European level.
Rome's title at the expense of the Dutch Feyenoord was a milestone in Mourinho's history, you can hint that in being deeply moved by every press conference, you can clearly see how he longed to lift any title, which made him cry after being crowned European Conference League.
Mourinho suffered a major crisis of confidence especially after leaving Manchester United and then Tottenham, it seemed to him that his football level had gone downhill, and he was prepared to do anything to turn back the wheel of time.
The European Conference Championship therefore came as a major gift in its first edition for Mourinho, and the Portuguese came back with the utmost clarity to say that he was the "Special One" after Mourinho became the first coach in history to win all possible European titles at the continental level.
Therefore, next season has a big challenge for Mourinho, staying at the high level, even if he does not clearly compete for Escudetto, but he has two main tasks left: finishing the season in the golden box, and a good scourge in the Europa League, a tournament that Mourinho aspires to add to his coffers in his career with the Giallorossian.
4 official deals so far, with two Mourinho aspires, and the mercato is still long!.
Nemanja Matic
With regard to the time context, Mourinho began signing Nemanja Matic and Mel Svilar.
Matic, who knows Mourinho's worth well, will be a guarantee of poise in the Gyalorusi midfield although he is certainly unable to give the same physical tender, but it will certainly be a strong addition both on and off the pitch.
Matic, 33, has previously worked with Mourinho at both Chelsea and Manchester United, so the Italian coach's use of him involves a lot of knowledge of the Serb's potential and what he can add to the capital wolves.
Milr Svilar
Svilar's promising 22-year-old Serbian goalkeeper Mel represents a new addition to the Giallorossi squad, the goalkeeper who played his first international game with the Serbs in 2022, and who, like the Benfica categories, seeks a strong start in Serie A.
Mourinho's admiration for Villar dates back to 2017 in the match that brought Benfica and Manchester United together at Old Trafford in which the Serbian goalkeeper shone despite scoring an own goal with luck, and when Mourinho talked about it in particular at the next press conference.
Then Mourinho described him as a "strong personality" and a measure of his age (18 years at the time). "To have a game like that at Old Trafford is great."
Svilar will pose a clear threat to Portuguese veteran Rui Patricio, whose contract with the Giallorossi runs until 2024, and secure Rome's long-term future as planned by Jose Mourinho.
Zeki Çelik
A new addition to Rome's defensive line was Zaki Celik, whom Mourinho considers to be a good option at right-back.
The 35-year-old former Lille Frenchman will ensure Roma according to Mourinho's plan greater enthusiasm, youth and continuity, good physical ability, tactical commitment and effectiveness in the final third of the opposition goal.
Çelik aspires to invoke the legacy of one of the best right appearance in Rome's history and the world, the Brazilian Cafu
Paulo Dybala
The most important deal yet in Roma's summer mercato and one of the most important in Italy, Paulo Dybala's move to Rome was planned by the player himself.
Dybala said Rome's speed and serious actions were what settled the deal, a star of the value and quality of Dybala and his practice in Serie A would mean a lot to Mourinho's battalion.
But questions naturally abound about how much Dybala can lead Rome's full hopes? During his tenure with Juventus, the Argentine suffered from not being a single star at many times, and his tenure with Palermo assured everyone that he gave his best when he felt he was the team's first star.
At Juventus he'll find Zaniolo. Abraham... And other good players, it's true that none of them have Dybala's stardom globally, but they are stars who succeeded in leading Rome in the European Conference.
The ideal position for Dybala is to fuse into a team that looks to many under a coach who doesn't know the desperation, then the best version of the 28-year-old may come out again.
Dybala's statements about not asking for a number 10 because he needs to prove his entitlement to this number worn by legend Francesco Totti suggest the seriousness with which Dybala enters his forthcoming experience in Rome, in particular that Dybala's brilliance in the first half of the season with Rome will mean a greater possibility of catching up with the Argentine team list in the 2022 World Cup.
Hot Targets
Rome looks on the cusp of signing two other expert players, the first being Georginio Wijnaldum of Paris Saint-Germain, and the second being Nacho Fernandez of Real Madrid.
The former possesses a difficult reality at Paris Saint-Germain, although he has made 38 appearances for the Capitalists and scored 3 goals, the priority in midfield is always mainly for the trio of Idrissa Gana Gueye, Marco Verratti and Leandro Paredes, so Wijnaldum aspires for an important step in which the number of minutes he has played increases by 31 years.
The purchase option will not be available mostly from Paris Saint-Germain, so the loan is the closest.
For Nacho, his status in Real Madrid at the age of 32 is not much different from the previous one, Nacho most of the time is a good option for successive Real Madrid coaches, he did not have a consistent basic status most of the time, but coaches do not prefer to dispense with a player like him who gives experience, depth, sustainability and tranquillity in the dressing room.
So Nacho despite Mourinho's desire to bolster his defensive line, it seems difficult to move to Rome especially MG closing Real Madrid's Mercato summer door and the difficulty of assigning an alternative defender upon his departure.
In any case, Mourinho aspires to advance another score in his football form with Roma, stay at a high point, compete strongly for a good place in Escudetto, qualify for the Champions League in the season after next, and achieve the Europa League title, these are Mourinho's dreams with which he is definitely shipping his deals now. Can he achieve it?
---
---