Former Barcelona stars and world champion .. players you can not imagine their continuation in the stadiums!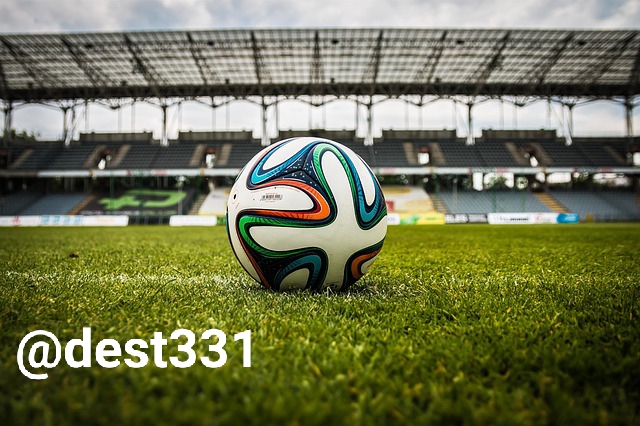 The original source of the image
After entering the fourth decade, footballers begin to determine their paths, either retiring at the height of giving, or completing the march even if it is far from fame and money in the minor leagues and even if they are ordered to play in the amateur leagues.
Rocky Santa Cruz
After a series of injuries disrupted his playing career, starting with Bayern Munich through Blackburn Rovers, Manchester City, Real Betis and Malaga, to bid farewell to the European Leagues in 2016, heading to Mexico specifically club Cruz Zul, and then pulling on his country to wear the Olympic club shirt in which he began his playing career.
The 40-year-old continues to play football at a professional level, currently partnering with the Libertad Paraguayan Club.
During the current season, the Paraguayan striker played in the Paraguayan League for 15 games, only missing 4 games, scoring 7 goals and setting up two goals.
He also participates at the continental level in the Copa Libertadores tournament and has participated in two games and managed to score a single goal.
Alexandre Song
The Cameroonian midfielder, the crowd knew him in his spell with Arsenal and Barcelona, and now he's headed to complete his career in Djibouti, with Arta Solar Club 7.
The 34-year-old Song played in a 204-match Arsenal shirt as a key element of Arsene Wenger's then-team coach selections.
He moved to Barcelona in the summer of 2012 for 25 million euros, in a big deal for the defensive midfielder.
In Spain it did not go well for the Cameroonian player, finding it difficult to find a basic place with Jude veteran Javier Masquerano and Sergio Busquets the young man at the time.
He won the La Liga and Super Spanish Championships before starting to go out on loan at West Ham last years before leaving Barcelona for the Russian Ruben Kazan. His last stop in Europe was in Switzerland with Sion FC, to begin experiencing the atmosphere in Africa for the first time in his career with Arta Solar 7, since 2020.
Lucas Podolsky
Lukasz Podolski of Poland, a German native, had a great start in a Colin shirt, moving to Bayern Munich. But during 3 seasons with the Bavarian, he was not expected to return to his childhood club and regain his sparkle to move to Arsenal with many injuries and move away from his form.
The 2014 World Cup-crowned player currently plays at Polish club Gornik Zabjah.
The 37-year-old last season played 27 games in the Polish league and scored 9 goals
Andrés Iniesta
Former Barcelona captain Andrés Iniesta, the 2010 World Cup champion and one six-star Barcelona in the 2008 season.
The Spanish midfielder since leaving Barcelona in the summer of 2018, wearing the Japanese club Vissel Kobe shirt, has won the two Cup and Super Championships in the 2020 season.
Iniesta is 38 years old, and this season he has played 17 games in all competitions and scored 3 goals and made like them.
Shunsuke Nakamura
Shunsuke Nakamura is a 43-year-old Japanese ball legend and Nakamura continues his career professionally.
The playmaker who has emerged as a star with Scottish Celtic and Italian Regina, and also played in a Spanish Real Sociedad shirt, continues his professional career as the biggest player on the green field now.
Nakamura plays for Japan's Yokohama Club, which is currently active in the second tier, and has played this season 4 games and created a single goal.
Milan Barouch
Milan Barosch, former Liverpool and Lyon striker, began his career with Czech club Panik Ostrava, and European and English football especially knew him when he joined Liverpool in the winter of 2002 for seven million euros.
The Czech striker played in the shirt of both Aston Villa, Lyon and Galata Saray during years in Europe, before returning to his childhood club in 2014, and is still playing for Panik Club until now at the age of 40.
Barosch's figures in 12 years at the European stadiums were remarkable as he scored 27 goals for Liverpool in 108 games, glowing in a Galata Sarai shirt where he scored 61 goals in 116 games, and claimed the Champions League Championship with the Reds.
Vitorino Hilton
Hilton, a Brazilian defender who spent his life in French football, arrived in France in 2004 and has since not left Ligue 1.
Hilton, who reached his 44th year in Ligue 1, played 512 games, from 670 games during his playing career.
The Brazilian centre-back plays for the French third-tier club City, after leaving Montpellier last summer.
Hilton was crowned the Ligue 1 Championship with Marseille and Montpellier, winning the French Super Championships and the French League Cup in a Marseille shirt.
Rodrigo Palacio
Rodrigo Palacio Argentina International, where his most prominent surroundings were with Inter Milan, Genie Italians and Argentine Boca Juniors.
The 40-year-old's most famous shot is when he played as a goalkeeper for Inter Milan.
The Western haircut striker still plays in Italy where he represents the colours of Brescia Club in the Italian second tier.
Nani
Nani Portugal international who began his career at Sporting Lisbon, then moved to Manchester United to eat green and land with the Red Devils seven golden years under Sir Alex Ferguson.
The Portuguese international is now 35 years old, playing in the Italian club Venetia shirt, playing only 10 games with them and creating a sole goal.
Nani played in the shirt of several clubs in Europe, most notably Sporting Lisbon, Manchester United, Lazio, Valencia and Fenerbahce, and played in the MLS in the shirt of Orlando City.
Nani won the Champions League championship with Manchester United, as well as the Club World Cup, and was crowned the Premier League four times, the English Professional League Cup twice and the Charity Shield four times.
With Sporting Lisbon he won the Portuguese Cup four times, and the Portuguese League Cup one time alone.
He won the 2016 European Cup of Nations title with his country.
Carlos kamini
Former Real Sociedad and Malaga goalkeeper Carlos Kamini currently plays for Arta Solar 7 in the Djibouti League.
The 38-year-old Cameroonian international played for Real Sociedad and Malaga clubs in La Liga at the height of his brilliance, and also guarded Den Fenerbahce before joining Arta Solar 7.
The Cameroonian international won the 2002 Africa Cup of Nations, the 2000 Olympic medal and, at the club level, the Spanish Cup with Real Sociedad.
Bojan Krkic
Bojan Krkic or known as Messi, who did not look like Messi but wore a Barcelona shirt.
The Spanish player is a graduate of Barcelona's academy, playing for many clubs, most notably Roma, AC Milan, Ajax and Stoke City, and currently plays for the Japanese club Vissel Kobe.
The 31-year-old Krkic played in a 163-match Barcelona jersey, scored 41 goals, and made 19 more.
---
---