From Lucas Torreira to Nicolas Pepe, the 15 most expensive transfers in Arsenal history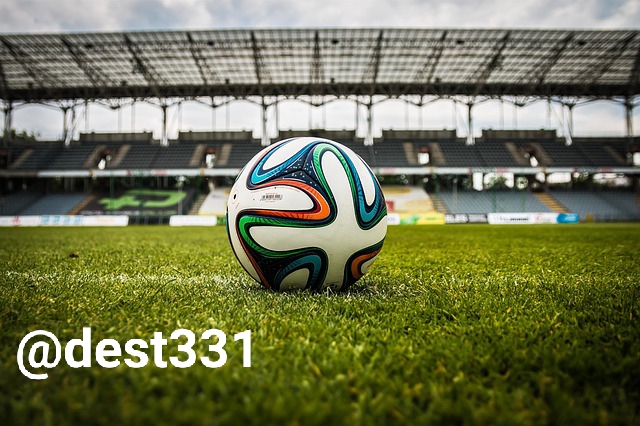 The original source of the image
There was a period of time after the Gunners moved from Highbury to the Emirates Stadium where funds were scarce and Arsene Wenger was forced to work with existing names, but that all changed when Mesut Ozil sensationally arrived from Real Madrid in 2013 for a club record £42.5 million ($51 million).
Since then, Arsenal have not retreated from the transfer market and have continued to break the club's transfer record on three other occasions in an attempt to compete with the European elite.

Lucas Torreira, 26 million pounds; Sampdoria, 2018
The Gunners receive the services of the average Uruguayan field worth £26 million and have made some big offers, especially in their early starts.
His comprehensive performances at the heart of the midfield gave Arsenal a new advantage in this position after the team continued to miss the presence of a player like him performing the same roles of that quality.
But a group of illnesses and injuries, and his exit from his position, lost Torreira on his way and quickly fell into order.

14 William Saliba; 27 million pounds; Saint Etienne; 2019
Saliba was just 18 when Arsenal paid 27 million pounds ($33 million) to overtake Spurs and get their signature in 2019.
The French centre-back may have taken three years to play in a competitive match with Arsenal, but his loan spells to France showed why the Londoners were keen to bring him back to England.
After a stint in Saint-Etienne and again with Nice, Saliba joined Marseille for the 2021-22 season and presented a very impressive season that saw him named Ligue 1's young player of the year.
His performance also evolved until he became an international player in France before returning to Arsenal in the summer of 2022.

Oleksandr Zinchenko; 30 million pounds; Manchester City; 2022
Arsenal's last summer additions for 2022.
Like Gabriel Jesus, Zinchenko was brought from Manchester City, where Mikel Arteta returned to his former club to bring in the versatile Ukrainian international, who won four Premier League titles during his time at the Etihad Stadium.

Fabio Vieira; 30 million pounds; Porto; 2022
Few heard of Fabio Vieira when it suddenly emerged that Arsenal were preparing to bring him from Porto before the 2022-23 season.
The playmaker arrived with a large sum, as he established himself as a key player within the Portuguese club as they won the 2021-22 title.
Manager Mikel Arteta was quick to welcome his arrival, saying: "I am very excited that we have identified and signed this special talent."

Martin Odegaard, 30 million pounds, Real Madrid, 2021
The Norwegian international had already enjoyed a good loan spell with Arsenal before his move from Real Madrid became permanent in the summer of 2021.
As expected, Odegaard entered seamlessly into Arteta's system after returning to north London, continuing with his new team.
The price of 30 million pounds ($36 million) always looked like a winning deal for the English club in terms of price for quality, and that was proven, as the playmaker quickly became one of Arsenal's most important players.

Alexis Sanchez; 30 million pounds; Barcelona; 2014
Things may not have ended well between Alexis Sanchez and Arsenal, but the Chile international has had a huge buzz in his first two years in north London.
Signed from Barcelona after the 2014 World Cup, Sanchez was an immediate success with Arsenal and deserved every figure paid for by the English team.
When he left four years later to join Manchester United with just six months remaining on his contract, the Gunners took Henrik Mkhitaryan in return.
Obviously, things didn't really work out for any of the players in their new clubs.

Granite Xhacka; 35 million pounds; Borussia Monchengladbach; 2016
Whether you like him or hate him, Jacqua certainly gave Arsenal everything he owns after moving from Germany worth 35 million pounds ($42 million) in 2016.
The Swiss international made more than 250 appearances for Arsenal and won the FA Cup twice.
He was even appointed as club captain by former coach Unai Emery in 2019.
Many will argue about how much value for money he has given to the club over the years, but the only thing that cannot be questioned is his ability to recover from seemingly irreversible situations.

Shkodran Mustafi; £35 million; Valencia; 2016
It must be said to be a shocking signing, as Mustafi arrived at a hefty price, but failed to live up to expectations.
Many notable errors in his Arsenal career have underestimated any of his good performances and led to the German being seen as somewhat catastrophic.
He left for free in 2021 when the Gunners agreed to terminate his contract early, less than five years after signing him for £35m.

Mesut Ozil; £42.5 million; Real Madrid; 2013
Few transfers triggered the kind of hype Ozil made when he arrived from Real Madrid on the 2013 deadline.
Although things ended badly for Ozil when he left for free in 2021, his time in north London was largely successful.
He won three FA Cups and produced countless memories thanks to his impressive touches, distinctive vision and charming passes

Thomas Partey; £45 million; Atletico Madrid; 2020
It was an epic deal that lasted throughout the summer of 2020.
As the clock ticked down, it appeared that Arsenal had decided not to activate the penalty clause in Partey's £45 million ($54 million) contract and that the midfielder would remain at Atletico Madrid.
But then on deadline day, they pulled the trigger and made the deal within a few hours.
After that, injuries have hampered Partey's time at the club, but when he is fit, he shows up, and there are very few Premier League midfielders who can face him.

Gabriel Jesus, £45 million, Manchester City, 2022
Arsenal's big new summer deal for 2022.
Jesus has only one year left on his Manchester City contract, but the Gunners wanted him enough to spend £45m to bring him in.
It remains to be seen whether it proves to be valuable for money, but given his time in the union, it seems to be a very safe bet.

Aleksandr Lacazette; 46.5 million pounds; Leon; 2017
Lacazette was Arsenal's record signing when he arrived from Lyon in 2017, but this mark was short-lived as Pierre-Emerick Aubameyang was signed just six months later.
The French striker was a beloved figure at the Emirates Stadium and had some good moments, including in 2019 when he was named Player of the Season.
He was described as a prolific goalscorer when he joined, but was unable to repeat the form he showed for Lyon at Arsenal.
Lacazette was left on a free transfer in the summer of 2022 when his contract expired, returning to Lyon's French side.

Ben White, £50 million, Brighton, 2021
Many were surprised when Arsenal paid £50 million ($60 million) to Brighton in the summer of 2021.
White had only one season's experience in the Premier League when the Gunners spent much to tempt him to leave Brighton.
But White's first season in north London was full of positive signs and given his young age, it would be no surprise to see him continue to prove to be a long-term winning deal.

Pierre-Emerick Aubameyang; £56 million; Borussia Dortmund; 2018
Arsenal paid £56m at Aubameyang in January 2018, breaking their record for the second time in just six months after adding Alexandre Lacazette.
Arsene Wenger felt he needed more goals and Aubameyang's record during his time with Borussia Dortmund reached the best Europe could offer at the time.
While at Arsenal, Aubameyang did exactly what he was brought to the club to do, scoring a lot of goals.
In all, he scored 92 goals in 163 appearances for Arsenal, before being released in January 2022 to join Barcelona after his relationship with manager Mikel Arteta collapsed.

Nicolas Pepe; £72 million; Lille; 2019
Signing a club record didn't work.
Arsenal obliterated their transfer record when they bought Nicolas Pepe from Lille in 2019 for £72 million ($87 million), with fans hoping to have signed one of the world's best wingers.
But while there have been flashes of brilliance along the way, Pepe's time with Arsenal suffers from inconsistency.
Bukayo Saka's appearance was also a problem, as the Ivory Coast international was unable to solidify his place in the team for a promising youngster from Arsenal's academy.
---
---