From Sadio to Nunez .. Millions of Liverpool between failure and success!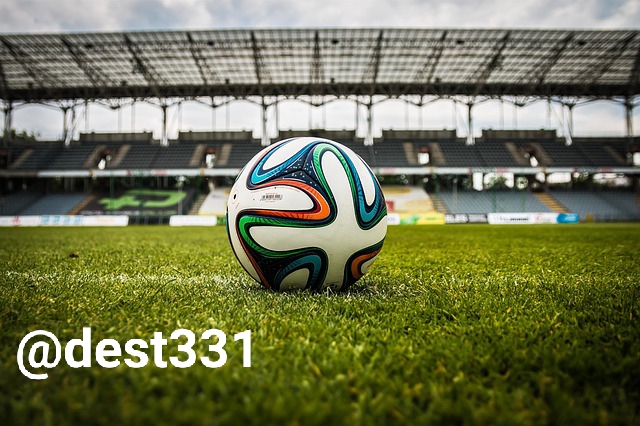 The original source of the image
Disbursing money in the transfer market is a way to succeed that cannot be overlooked
Although transfer market intelligence is the first key to Liverpool's journey to prominence under Jurgen Klopp, one undeniable fact in modern football is that you rarely get anywhere without spending money.
The Reds have generally developed their team well in recent years, bringing in a group of players who have proven their quality to become global stars through Anfield.
Here, we review with you the 15 most outstanding deals Liverpool has made in its history, between impressive success and unexpected failure.

Thiago Alcântara,£ 27 million ; Bayern Munich, 2020
Perhaps the most "star" player Liverpool has ever signed, with the Spaniard crowned Champions League in his final match with Bayern Munich, before arriving on Merseyside in September 2020.
Thiago's initial fee was Pound20 million ($24 million), given the fact that he had only one year left on his contract, but the additions would amount to Pound27 million ($32 million) in total.

14 Roberto Firmino; 29 million pounds; Hoffenheim; 2015
One of Liverpool's smartest and most important signings ever, the Brazilian was not a household name upon his arrival from Hoffenheim, but became a fixture once Klopp replaced Brendan Rodgers as manager in October 2015.
Selfless, reliable, and an absolute key to the way Sadio Mane and Mohamed Salah were able to push themselves towards stardom at Anfield, Firmino must be one of the club's biggest deals, as well as one of the greatest to ever play a fake striker.

13 Christian Benteke; £32.5 million; Aston Villa; 2015
Benteke was signed the same summer as Firmino, and it is fair to say that the Belgian had no such absent influence with him in Liverpool.
Benteke terrorized Liverpool on more than one occasion while playing for Aston Villa, and was signed with the idea of adding physical presence and goals to a team that lost its way under Brendan Rodgers.
The idea was unsuccessful, and Rodgers was sacked within two months of arriving, and although Benteke scored 10 goals in his first campaign at Anfield, it soon emerged that Jurgen Klopp was unwilling to build his team around the big man, joining Crystal Palace in the summer of 2016, and Liverpool recouped most of the fees they paid.

12 Sadio Mane; £ 34 million ; Southampton; 2016
Another signing helped change the club under Klopp, and in fact, Mane was signed after Mario Gutse's move from Bayern Munich failed, but what the Senegalese starlet proved to Liverpool was too big.
Mane left for Bayern in 2022 after scoring 120 goals in 269 games, winning all the club's titles at the time and leaving many countless memories.

Alex Oxlade Chamberlain; £ 35 million ; Arsenal; 2017
But for the serious knee injury he suffered late in his first season at Anfield, Chamberlain would have been talked about as one of Klopp's best signings.
The England international was very radiant at the time, but he hasn't really returned to the same level since, and has had to make do on the team's deck.
He still has some big moments, and has always been popular with fans, teammates and coaches alike, but there will always be this feeling of "what he could have been" with the former Arsenal player.

Andy Carroll; £35 million ; Newcastle; 2011
One of the most exciting signings in Liverpool's history, the striker arrived at the club via helicopter on the final day of the January transfer window in 2011, signing Luis Suarez after Fernando Torres' £50 million ($59 million) move to Chelsea.
Carroll tried hard at Anfield, and while he left some unwavering memories - beating Everton at Wembley in the FA Cup semi-final, for example - he didn't really find his feet on Merseyside.
He later admitted that he never wanted to leave Newcastle, and eventually would be loaned, and then sold, to West Ham, with Liverpool accepting a heavy loss in their investments.


Ibrahima Konaté, £ 36 million, Leipzig, 2021
Konate was signed after a horrific season in which Liverpool lost all their top central defenders to injury, and the French central defender enjoyed his impressive first season on Merseyside, winning the League Cup and FA Cup, and playing the Champions League final.
He must continue his excellent career with the Reds, as he gives a very impressive level and is likely to become the future of Liverpool's defence.

Fabinho; £40 million ; Monaco; 2018
The Brazilian arrived immediately after Liverpool lost the Champions League final in 2018, and after taking a few months to find his feet on Merseyside, he quickly established himself as one of Europe's best defensive midfielders.

Mohammed Salah; £43 million; Rome; 2017
He scored 44 goals in his first season at Anfield, scored more than 150 in his first five years, won every tribute there, received three Premier League gold shoes .
By the time he leaves the club, he will probably be among the top five scorers in Liverpool's history,

Diogo Jota; £45 million; Wolves; 2020
Another surprise signing who stepped up to level one once he arrived at Anfield, Jota was not a clear candidate to break Mane-Salah-Firmino's offensive line, but has performed impressively since joining from Wolverhampton.
He scored 13 goals in his first season, 21 goals in his second, many in big games, a predator in the box and a "compressor beast" - the words of assistant manager Pep Linders - where the Portugal international proved to be a good deal.

Luis Diaz, £50 million, Porto, 2022
The Colombian signed on the final day of the January transfer window this year, and he broke into Anfield after arriving.
Fast, direct and relentlessly positive in his approach, Diaz immediately proved to be a regular player, starting the League Cup, FA Cup and Champions League finals, and impressing everyone with his high-profile performance.
He is a jewel, and he must become better and better under Klopp.

Naby Keita; £52 million; Leipzig; 2018
Keita came up with a great reputation from the Bundesliga, but although he enjoyed great moments on Merseyside, Liverpool have yet to sign the kind of quality he showed in Germany, as injuries in particular have hampered his progress.
However, Klopp's trust in him remains, and he will give him every opportunity to prove that he has achieved real success at Anfield.

Alison Becker; £65 million; Rome; 2018
Another deal with Klopp, the Brazilian arrived after Loris Karius' nightmare in the 2018 Champions League final, and made many contributions to Liverpool's success thereafter.
Calm, splendid positioning and intelligence in individual situations, so Alison became one of Anfield's best goalkeepers, if not the best,.

Virgil van Dijk; 75 million pounds; Southampton; 2018
The Dutchman became Liverpool's record signing upon joining, after a lengthy and sometimes difficult chase, and in January 2018, the Reds finally succeeded in kidnapping the player from Manchester City.
Klopp's overnight defence turned out to be the best in the world, scoring on debut against Everton and he was the best player in this year's PFA Awards in his first season, a prominent presence and leader in the dressing room and perhaps the best ever centre-back in a red jersey.

Darwin Nunez; 85 million pounds; Benfica; 2022
The Uruguayan star became the most expensive player in Liverpool's history, having moved from the Benfica Reds in a huge deal.
The Reds paid an initial Pound64 million ($76 million) to acquire Nunez from Benfica in June 2022, but the fee will rise to Pound85 million ($101 million) if all performance-related add-ons are met, and even if he performs modestly, Liverpool must end up paying Pound75 million ($89 million).
Darwin arrived with a reputation after a remarkable season in Portugal and is seen as the man to lead the Reds' attack in the years ahead.
---
---