Juventus collapse .. Let Allegri go to the circus and live the fun of football!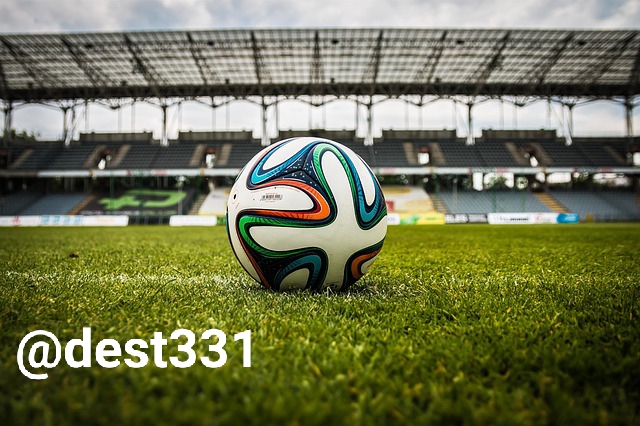 The original source of the image
Modest results and worst performance under Italian leadership
Football has no fixed rules or absolute realities, the majority run behind the results, so whatever you say when you are victorious everyone will adopt a historical and moving saying.
This is what Massimiliano Allegri did in 2015 during the start of his era with Juventus coming from a successful experience and an Italian league title with AC Milan, and he continued to follow the same approach.
Allegri came out to defend his plan in the team's win over Monaco with an unanswered goal in the quarter-finals of the Champions League and the tedious performance shown by the Italian giants in front of a lesser opponent.
His statement at the time was a victory for anyone pro-ugly ball and that your favorite team does not need creativity to make you happy, it is only about winning, and the game you watch as a "luxury" is not for "pleasure"!
The Italian coach said after Monaco was dropped: "Was it a boring game? If you want to enjoy you should go to the circus, all I care about is reaching the semi-final. "
Allegri's words spread at lightning speed among his lovers and supporters, but he was quickly punished with the same tournament against a pleasant opponent, Barcelona, and lost the champions' final, did he learn the lesson?
Article of irony
The answer is certainly not because Allegri's career has gone through a strange slope, proving that he is not one of the most attractive coaches in the world as he seems through his landslide success locally with Juventus.
He left Juventus in 2019 and news was ubiquitous about Real Madrid, Manchester United, Paris Saint-Germain and Arsenal's interest in signing him, but he remained without work until returning from the same door as he came out in 2021 to fix Andrea Pirlo's disasters.
The first period was successful for Allegri at Juventus, so it was difficult to criticize and object to him. Can you oppose the manager who has won 5 Italian league titles with the Bianconeri and another title with AC Milan, and 4 Italian Cups?, He also qualified for two Champions League finals, yes he did not succeed in the European coronation but tried.
The 55-year-old convinced some that while watching a game of your team, you can take sleep from the intensity of boredom to wake up and find yourself a winner as the real pleasure of football.
But this conviction did not last long, because Juventus' control was no longer the same as before with the awakening giants Milan and Inter, and it became difficult to maintain domestic dominance to show Allegri's flaws and style.
The Italian coach has become an article of ridicule for all critics and followers, because he plays with Yufi as a team fighting for survival in the league and not a giant who has dominated Italy for years.
Defensive changes and reservations for unwarranted reasons in front of weaker teams and first striker Dušan Vlahović sitting on the bench and replacing him repeatedly, wonder things we haven't seen in Juventus in years, becoming Allegri of the candidates for sacking in Europe this season.
Precisely two years ago Allegri came out with another statement reducing the game to the quality of the big stars only: "Plans in Italy are just nonsense, football is an art and artists are world-class stars."
In fact, although this sentence carries some validity, the truth is the opposite, there are many teams that have achieved tournaments and are not as many stars as Italy itself in the last euro.
Unidentified Team
The British Daily Mail described Juventus' Champions League exit against Villarreal last season as having made the team need a doctor and psychologist and not a coach after the shock and 3/0 loss from the Spanish team.
A defeat reflected the state of Juventus, transforming them from a league-deciding team from the start of the season, to another team that narrowly qualified for the Champions League in fourth place last season.
Juventus spent 126 million euros last season, 102 million during the new season, things are getting worse and there are no signs of any improvement in time. Allegri remains unable to innovate and emerge from the crisis in his style, becoming bankrupt, winless and offering no pleasure.
The team has won only twice in the league this season, drawing with Fiorentina, Rome and Sampdoria in 5 games, and lost another clash against Paris Saint-Germain on Tuesday in the first round of the Champions League group stage in an indication that dismissal is inevitably coming.
Ugly end of the ball?
Another saying that Allegri said the same way in 2017 was: "I am very happy for people looking for fun in football, but if I want fun I will go to the circus, I want three points."
After years of Allegri's nonsense, time has shown us that the ugly ball that the Italian boasted is falling apart with all its leaders in Europe's various teams.
Jose Mourinho lost his place as a senior coach, decided to go down to a lower level of training for Rome, and Diego Simeone struggles with Atletico Madrid for not having enough ideas to be in line with football developments.
And on the other side we're going to see the brightest side of football, we don't need to go to the circus for fun, we can just watch the Premier League and specifically Pep Guardiola at Manchester City and Jurgen Klopp at Liverpool, and even Mikel Arteta even though his results are not proven at Arsenal.
We will also have to head to Barcelona, and coach Xavi, who has so far been successfully trying to bring Barcelona's beautiful ball back thanks to his sophisticated ideas while preserving the identity of his club.
Even if we do not need top models of pleasure, we can use Real Madrid and Carlo Ancelotti's balanced experience, by him, Zinedine Zidane, neither over-defending nor over-attacking nor Milan and Inter in Italy to a lesser extent.
Allegri could go to the circus if he didn't believe in all of these, because he would suffer a lot to get an adult job after his soon-to-happen dismissal.
---
---