Messi and Ronaldo, Totti and Del Piero .. Was their affiliation false?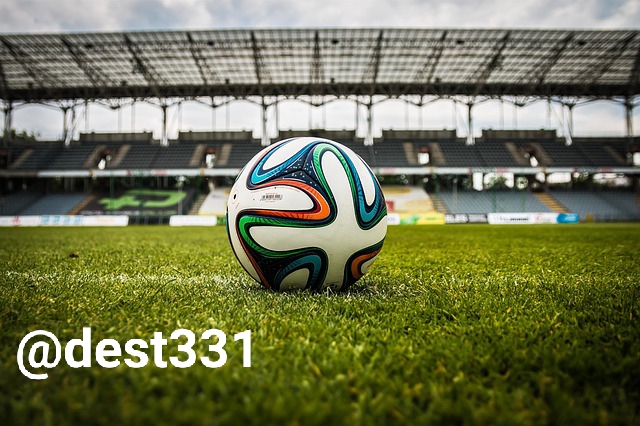 The original source of the image
Year and four days after Messi's departure from Barcelona
Football is filled with stories of belonging and sacrifice for the logo and entity and those things that fans love and sing and the names of their players who star in these stories.
But nevertheless, some of them are merely excess romance by the masses, and their details bear other things different from everything the masses think.
The news of Messi's departure from Barcelona led search engines around the world, with the Catalan club officially announcing that the player had left his class once and for all one year and four days before the day.
So where's the affiliation?
In fact, there are many stories in which players have the best choice but have walked behind the heart and emotion, this is the case where the word belonging is correct, through which the best must be sacrificed until proven to be true.
Alessandro Locarelli played for Parma in the fourth tier and washed the shirts of his teammates to save expenses, Francesco Totti refused the Ballon d'Or and Champions League only a single league championship to become King of Rome, Paul Scholes did not own a business agent because he decided not to leave the Manchester United ranks and renew his contract by how the club wanted.
Audiences are just very emotional and love their players in such a way that they overlook many of the things they know, and they may not know them because they happen in closed rooms and do not release to the fans until the look of belonging remains the same.
Sergio Ramos
Sergio Ramos also required Real Madrid to manage every time he renews his contract in order to earn a higher salary, but he asserts that Real Madrid is the mind and heart every time, until Florentino Perez overflows and decides not to bow to his leader's physically exaggerated requests with his multiple injuries and absences, letting him leave the royal ranks.
Manuel Neuer
Neuer currently requires Bayern Munich management to play a permanent staple whatever his level and renew with the highest contract of his career, which he has already succeeded in. He also collided with them over the signing of Schalka goalkeeper Alexander Noble two years ago, things that demonstrate the unwillingness to sacrifice even to a club that has always sung his love.
Alessandro del Piero
Luciano Mudge, former Juventus sporting director, said Del Piero was overstretching management in his requests for a renewal of his contract with Juventus, and at times when the club was struggling economically.
About his relationship with the audience, Mudgi said that Del Piero was very smart, he could order everything he wanted in closed rooms, and show up in front of the crowd as a good boy sacrificing for the club.
Cristiano Ronaldo
In 2016 Cristiano Ronaldo stated that he would retire at Real Madrid at the age of 40 and that there was no team able to entice him to wear his shirt, simply because Real Madrid is the best club in the world.
But only two years later Cristiano Ronaldo moved to Juventus, perhaps because of crises with Real Madrid management but his affiliation with the entity itself remains the same, important that Ronaldo has not implemented what he promised.
A new summer and a similar scenario repeated with Ronaldo's first team with professionalism, Manchester United, who first almost joined his neighbour and arch-enemy City, then now he is trying to leave him in various ways, and so that he does not mind playing with Real Atletico's enemy, in order to fight the Champions League and maintain his personal numbers.
Francesco Tutti
"Everyone asks me why I stayed in Rome the length of my career? For me, Rome is life, it is my family, it is everything, and for me it is the world. "
Although he categorically refused to play at Glacticos, he confirmed his adoration for the club and explained: "If I had left Rome, I would have joined no team but Real Madrid."
He added: "Of course I will only play in Italy for Rome, and with my full respect for the rest of the clubs, I have decided to stay true to the team I encouraged since childhood."
These statements reveal Tutti's desire to move to Real Madrid if not for his Roma affiliation, meaning that belonging to the wolves of the capital is the only thing that prevented him from wearing a royal shirt, which means that challenging his affiliation never makes sense.
Lionel Messi
Everyone talks about Messi's affiliation with Barcelona which is real given how the Argentine player's career began. But was this affiliation unconditional?
During his years with Barcelona, Messi renewed his contract 9 times and improved the contract each time in order to increase the salary, Messi had his conditions that were incompatible with absolute affiliation.
It was in the past, and in the present, it seems that Messi, when things came between him and the administration to the dam wall, demanded a departure from the club, which is legitimate, but it underscores the fact that belonging was never from the beginning, and was based on mutual benefit in which they benefited each other.
The Catalan club announced the player's departure completely, due to some economic problems, which puts us before some questions, why did Messi not concede in order to belong?
---
---