Messi's return to Barcelona .. Between technical necessity, emotions, guilt and poor spending!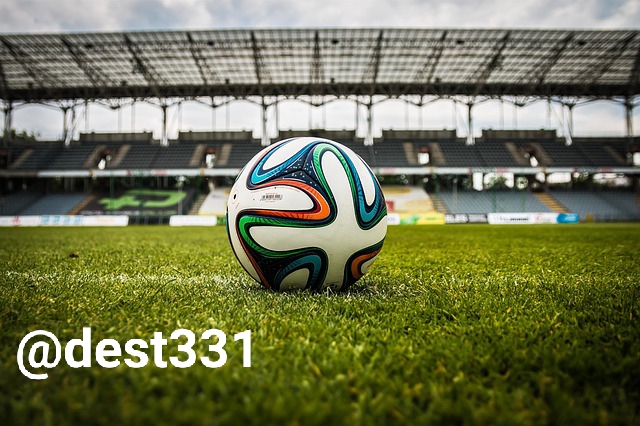 The original source of the image
Does Lionel Messi return to Barcelona?
Nothing is more important in the transfer market these days than talking about Barcelona's resounding deals and how the club was able to include all these stars and be more than spent despite all the current crises.
Exclamation is acceptable in a case like that of Barcelona, but if you imagine you've seen everything, no dear, the Catalan club's management is still tied to many resonant names in the transfer market.
Bernando Silva, Marcos Alonso, Cesar Ethpilicueta and other names able to lead a midfield or defend entire big teams.
Wanting to bring Messi back!
The Catalan club has a strong and clear desire that has been declared to bring back Lionel Messi's best ever stars.
Club president Joan Laporta officially came out in press statements and confirmed that this is his primary goal and that he will work to achieve it with all his strength.
Not only does Laporta, even Barcelona manager Xavi Hernandez, emphasized his desire for Lionel Messi to be part of his future project.
The unbridled desire is certainly underpinned by a lot of public support, with fans of the Catalan club wanting to see their icon retire in their favourite team shirt.
Technical necessity?
Some may ask themselves, and is Messi's return after a two-year departure any technical necessity for Xavi and LaPorta to hold onto it so far?
The answer to this question when it comes to Lionel Messi is yes, here we are talking about one of the greatest touchers of the ball throughout history.
Surely having Messi in any team gives him a much greater artistic and spherical value than he is in the Argentine's absence, you wouldn't mind if that team was Barcelona, who knows how to get the best out of Leo Messi.
But to answer this question more objectively we have to put it in context, and say: How will Messi's return affect Barcelona technically?
Well, Messi's great technical value on the field is uncontested, but to take advantage of it you have to create certain solutions on the pitch that may affect the roles of another group of players.
It is true that the team will benefit technically with its presence but is sure to lose the effort of a group of players so as to make the most of Messi.
Here we do not attack Messi, please put the conversation in context, the Argentine's anticipated return will not be before the summer of 2023 any and a half years after Xavi took charge of Barcelona, and after a waiting coping for the team under his leadership.
Therefore, any technical necessity for Messi's presence should not be treated as a priority for the Catalan club, unless Xavi finds a way to integrate Lionel into the all-new Barcelona team without taking a step back.
Laporta's guilt
Laporta's desire to return the flea may be due to his guilt, and to the fact that he will always be the president that Lionel Messi left Barcelona on his reign.
Even Josep Maria Bartomeu is one of the most controversial presidents in Barcelona's history, and the least popular among the fans did not let Messi leave the club's ranks in his reign.
So we may see Laporta fight next summer to bring Messi back, at any cost and under any circumstances that will take us to another point.
Salary ceiling and resource distribution
After getting some material levers in the ongoing transfer market by selling a proportion of the club's income for many years to come, the Catalan team has come to everyone's attention.
Everyone knows that Barcelona owns the money, Bayern Munich are asking for millions in the contract of a 33-year-old player whose contract expires in just one year, and Leeds are getting 60 million instead of 25 Barcelona could have bought Rafinha with it had they dropped to the lowest grade.
How can Porta then come out and talk about the salary cap and change the spending policy at the Catalan club, and if we are persuaded to do so, how will he persuade the world's best player seven times to reduce his salary and get crumbs from what he was getting before.
And if it happens and gives him a lot of money to return, this will mean the collapse of everything Laporta has tried to financially modify in the club during the past months, and the return of the salary ceiling to unprecedented levels and it will be a misdistribution of resources in light of the club's need for every cent and a decline in income in the coming years.
The whole point
Barcelona have suffered for years from their dependence on Messi, and the team was clearly affected by his absence and by his level if he was not at his best, would the Catalan club want to return to this again?
It is true that Messi's presence in any team gives him additional technical value, but what kind of value can Lionel add when he is 36 years old? Is it worth physically and technically risking a team that has begun to enter the stabilization stages?
Such decisions make us reconsider the professionalism of major club administrations such as Barcelona, emotions may be the first motivation to move them sometimes.
But in the end Lionel Messi is an exceptional player and cannot be talked about badly after all he has given to the Catalan club, and perhaps only time will judge how well Messi's return would have been.
---
---