Neymar's sister and cooking lessons .. Messi and stars imposed their conditions on clubs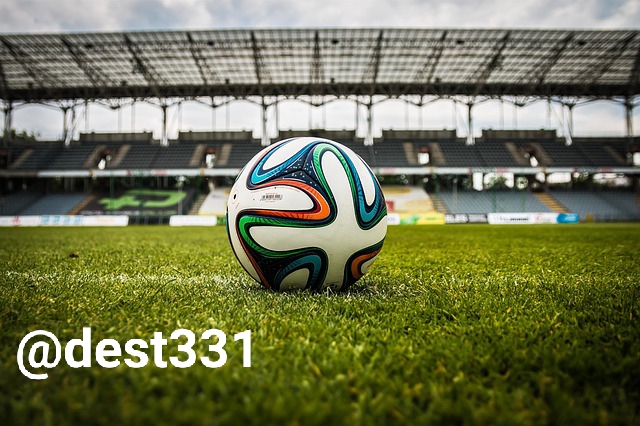 The original source of the image
Things look different in the era of players' superiority
The renovation file of Mohamed Salah with Liverpool was one of the most important evidence that we are now living in an era where clubs' control is low and stars' control is escalating and their conditions are clearly imposed.
Months too long, hints and veiled messages from his agent, but news that he will not refrain from staying until the end of his contract, and leaving for free for a rival club within the Premier League next summer.
Rumours everywhere and persistent questions, the result will eventually be what Salah wanted, renewal until 2025 and his weekly salary reaching 350 thousand pounds to become Liverpool's highest paid.
Salah is not the first and of course he will not be the last, there are other models whose clubs have been forced into this scenario in one form or another.
Lionel Messi
The Argentine star left Barcelona after the end of his contract last summer, joining the Paris Saint-Germain ranks, due to the problems the Catalan club faced in scoring him.
But earlier, Messi renewed Barcelona for 9 times, after imposing his various conditions, to which the club relented due to the value enjoyed by the player.
Messi last renewed his contract in 2017 and reached the value of the penalty clause to € 700 million, and also placed a clause in his contract allowing him to dissolve it at any time beginning in January 2020.
In 2016, Messi signed another contract in which the salary reached 39.5 million euros per year, and before going to Brazil for the World Cup with Argentina in 2014, he signed a new contract in which the salary reached 20 million euros and increased the penalty requirement to 350 million euros.
Neymar
The Brazilian star constantly imposes his conditions but not only for financial reasons, but there is another reason related to his sister Rafaela.
The player has consistently missed any match for his team on March 11 every year since coming to Europe joining Barcelona in 2013.
Neymar always suffers injuries and suspensions when this date comes with either his former team Barcelona or currently with Paris Saint-Germain which has raised questions.
Some say the player deliberately argues for any reason to travel to Brazil to celebrate with his sister, while others confirm that Neymar is making a penalty clause with all his contracts with the clubs he played for to allow him to miss out on this date.
Denise Bergkamp
Unlike Marco van Basten, Bergkamp was the non-flying Dutchman with Arsenal during his time with the north London club.
This followed the former striker's requirement that his club travel by any means other than aircraft because of his extreme fear of flying.
Bergkamp then chose to use other means of transport such as train and bus, and missed many European matches for that reason.
This cost the player £ 100 thousand of his salary with Arsenal for this exception.
Kylian Mbappe
Kylian Mbappe's renewal file was one of Paris Saint-Germain's thorny files this summer, with the French club succeeding in convincing the player to renew and refusing Real Madrid, but it took a lot of sacrifice.
The Italian journalist, Janluca de Marzio, revealed details of the new contract Mbappe signed with Paris after the club stuck to it.
He noted that the player received an annual salary of up to 50 million euros, as well as a signing bonus of 130 million euros.
Mbappe signed a three-year contract that expires in 2025 after becoming the highest salaried player among the game's stars in the world.
According to some other reports, the player may have the right to intervene in the team's future decisions administratively.
Mesut Ozil
During the winter transfer window 2018 Arsenal were close to losing duo Alexis Sanchez and Mesut Ozil six months before the end of their contracts.
Sanchez decided to leave the Gunners for Manchester United, to be coach Arsene Wenger in tremendous trouble by losing his team's best duo at once.
Ozil took advantage of the situation and demanded a weekly salary of £ 350 thousand for the renewal, to which the English club relented.
Pierre Aubameyang
After leading the Gunners to an FA Cup victory in 2020 during manager Mikel Arteta's era, the Gabon striker was entering the final year of his contract.
The striker received some offers from Spain and Italy, amid constant attempts from Arsenal to maintain his services on appropriate financial terms.
But the player stuck to a huge £ 350 a week salary, which Aubameyang eventually received.
Wayne Rooney
England striker Wayne Rooney's future with Manchester United was under threat, with negotiations from Manchester City and Chelsea for his services.
The Golden Boy of the Red Devils was the most important star of the team after Cristiano Ronaldo's departure, so Sir Alex Ferguson had to meet the player's financial conditions to convince him to renew in October 2010.
Rooney had already signed a 5-year contract, with a salary of up to £ 180 a week, which would become the club's highest salary at the time, double his previous contract.
Cristiano Ronaldo
Ronaldo's condition is quite similar to Messi, getting the same status as Real Madrid by having to be among the highest paid in the world every new contract.
The last contract he signed with Real was in 2016, when he renewed until 2021 with a salary of up to £150 million in 6 years.
The Portuguese star threatened to leave and not renew more than once during his career with Real Madrid, but the result was one, except in 2018 when he actually left for Juventus.
Rolf Kristel
The retired Congolese player was already married when he moved to Eintracht Frankfurt in 1999 but unfortunately his wife was not good at cooking.
Kristel therefore asked his club to arrange cooking lessons for his wife and was keen to include this in his contract with the German team.
Ronaldinho
The Brazilian magician's career was greatly influenced by his love of parties at the expense of focus on the field, which he paid for with Barcelona as well as Milan.
Ronaldinho joined Flamengo in 2011, and strangely the Brazilian club agreed to the star's retiring request to allow him to spend two nights observing at parties and nightclubs.
He further stipulated that his new home should have its own swimming pool, and Flamengo only endured these strange demands for one season.
Giuseppe Reina
This time is very different, when Giuseppe Reina thought he was smart when his then club, Armenia, demanded Bielefeld build a new home for him every year as confirmed by the British newspaper.
Unfortunately, Reina did not elaborate on the house he wanted. The German club handed him homes from children's cube games every year, and he had no possibility of complaining or objecting.
---
---