We are back ⚽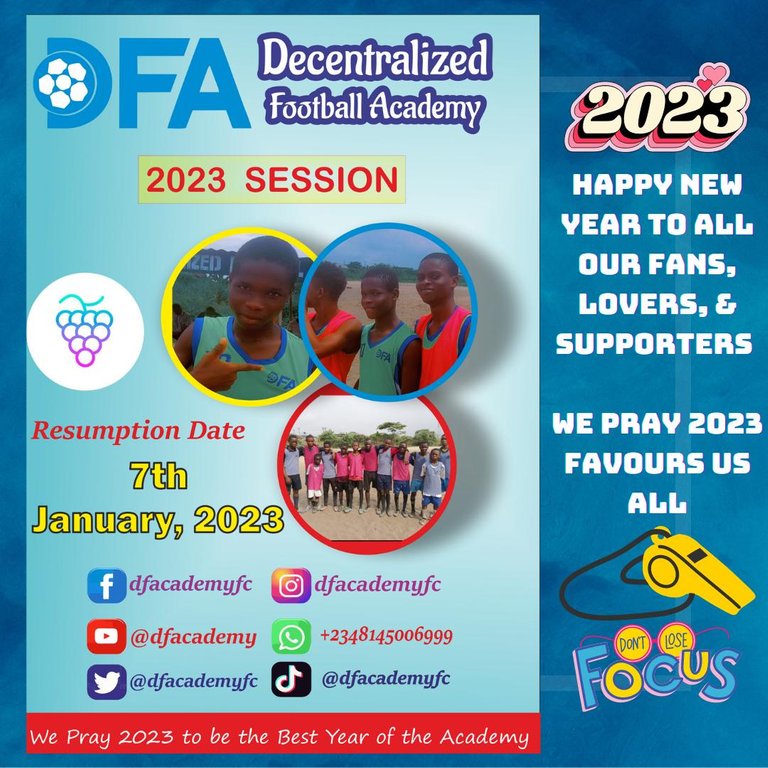 Happy new year everyone! 2022 was tough and rough for the crypto industry but we are thanking God that we all survive and now living in 2023.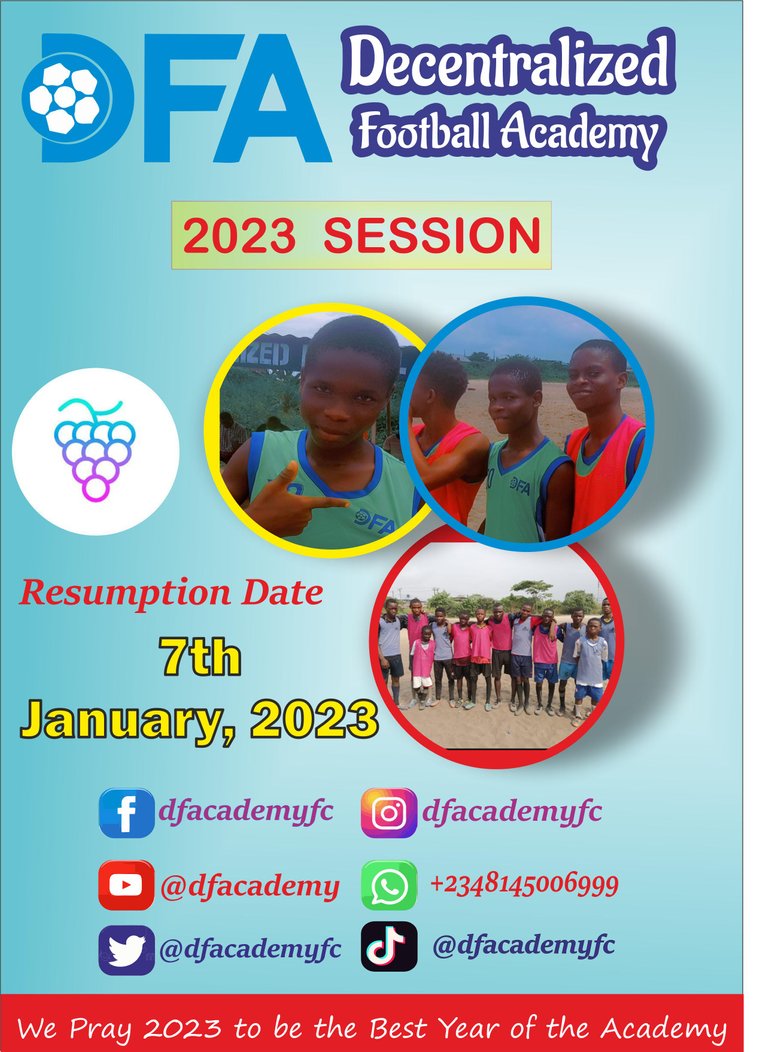 After a short festival break, we are back on the 2023 session. We wanna use this medium to greet you with the best greetings for the new year.
Decentralized Football Academy is back on session 💙💙💙

Thank you for viewing and supporting Decentralized Football Academy.
About DFA
If you are stumbling upon DFA (Decentralized Football Academy) for the first time, please check out our Introduction article and this Medium article to see our achievements.

A Great Thanks to All Our Supporters

🔵 Social Links 🔵







---
---